Following a gluten free diet can feel like a major challenge, especially at first. In some ways, the diet can even be overwhelming, simply because there are so many different types of food that contain gluten. But, eating gluten free food doesn't mean that your meal choices have to be boring and uninspired. Instead, there are many different amazing dishes and meals that you can cook that don't have any gluten at all. In some cases, those dishes may be variations on traditional foods but in other cases, the food you are cooking may be something entirely different.
Regardless of the type of eating pattern that you are following, one of the best ways to expand your food repertoire is to turn to cookbooks. This is especially true when it comes to gluten free meals, as there are some amazing authors and cooks out there who know how to make great tasting meals, regardless of the ingredients they have at hand. There are also some cookbooks that specifically cater for multiple food sensitivities, such as people who also need to avoid dairy products.
Through this list, we aim to introduce you to some of the best cookbooks for anyone on a gluten free diet. This is a particularly important area because there are simply so many different cookbooks out there, including a large number that focus on gluten free food alone. Figuring out which of these cookbooks is worth investing in can be a pretty major challenge, especially it's very hard to tell which cookbooks are good based on face value alone.
As part of this list, we're focusing on providing a range of different types of cookbooks. So, some of these focus simply on meals, while others may be a little more unusual, including ones that target a specific type of food, like Asian cooking or snacks. This variety is important, as people have different wants and needs when it comes to cookbooks.
Amazing Gluten Free Cookbooks
The Gloriously Gluten-Free Cookbook
The Gluten-Free Bible
The Gluten-Free Almond Flour Cookbook
Gluten-Free on a Shoestring
Danielle Walker's Against All Grain
Betty Crocker Gluten-Free Cooking
Gluten Is My Bitch
The Gluten-Free Asian Kitchen
Gluten-Free Girl Every Day
The Everything Gluten-Free Slow Cooker Cookbook
The Grain Brain Cookbook
Gluten-Free Baking Classics
The How Can It Be Gluten Free Cookbook
Gluten-Free Classic Snacks
Weeknight Gluten Free
Artisanal Gluten-Free Cooking
Deliciously G-Free
Top Pick
The Gloriously Gluten-Free Cookbook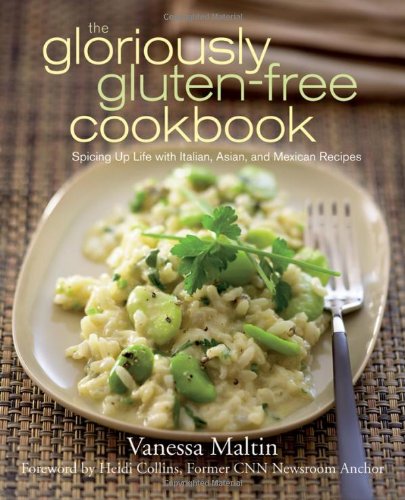 This particular cookbook may be appealing to many because the recipes focus on ethnic food, specifically Mexican, Italian and Asian recipes. While the emphasis is on dinner recipes, there are also recipes for side dishes, desserts, salads and starters. The author also offers a considerable amount of general information to help people figure out good substitutions to make gluten free recipes. As such, it would be possible to take the concepts presented in the book and apply them to other recipes, giving you a range of versatility for making gluten free meals.
However, one important thing to note about the cookbook is that it isn't designed with other food sensitivities or allergies in mind. For example, many of the presented recipes would not be useful for anybody who cannot eat dairy or for vegans. Nevertheless, the recipes are still worth trying if the need to avoid gluten is your main dietary challenge.
The Gluten-Free Bible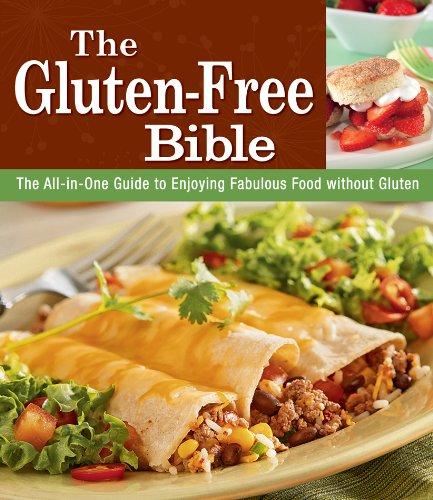 As the title suggests, this cookbook also goes beyond simply presenting recipes. In this case, there is a substantial introduction into exactly what to expect from a gluten free diet, along with information about what you should have in your cupboards and how to read labels on ingredients.
In terms of recipes, there are more than 100 different recipes in this cookbook, including a large variety of different types. For example, this includes baking and desserts, as well as recipes for meals and for options that kids will want to eat as well. In fact, many of the recipes tend to rely on fairly common ingredients and meals. This may make the recipes more appealing than the more complex recipes that some other cookbooks focus on.
The Gluten-Free Almond Flour Cookbook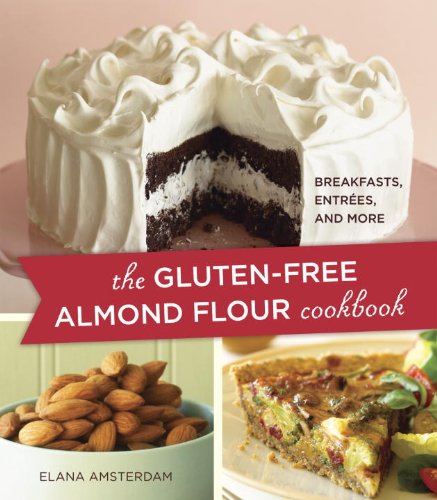 This cookbook is a little bit different than most of the other ones on this list. Instead of focusing on gluten free cooking in general or on a specific type of meal, the emphasis of the book is on one ingredient: almond flour. So, all of the 99 recipes in the book use almond flour as one of their ingredients.
At the same time, the recipes tend to rely on healthy ingredients. As such, refined sugar and butter are also rarely used as ingredients. Some reviewers noted that they swapped out ingredients for their own preferences but doing so appears to be fairly easy to achieve.
One other interesting thing about the cookbook is that it tends towards simple recipes. In particular, the recipes do not require a large number of steps or complex processes. This is great for people who don't too much fiddling when it comes to making food
Gluten-Free on a Shoestring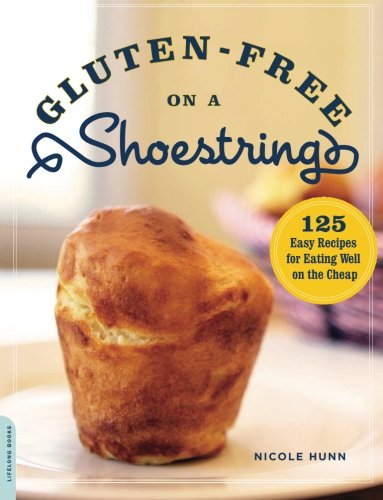 Even though gluten free diets are becoming increasingly common, it is still an expensive way to eat. That pattern may make this cookbook especially desirable for many, as it strongly focuses on cheaper options for meals. Many of these are also designed for a family setting. At the same time, there is also a collection of tips for ways to save money while following a gluten free diet. Those tips alone may make the cookbook worth considering because this is an area that many other books simply don't focus on.
One of the biggest differences with this cookbook is that many of the recipes focus on making ingredients yourself, rather than buying pre-packaged options from the grocery store. Doing so does involve more time and effort with food preparation but it is also an important way to save money, which is the whole concept of the cookbook. As such, this book is a good option if you want to decrease costs as much as possible but may not be as relevant if you are fairly short on time.
Danielle Walker's Against All Grain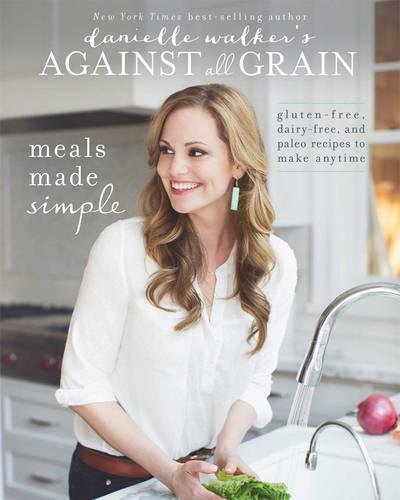 One of the appealing things about this cookbook is that it suits multiple diet types. Not only are these recipes gluten free but they also don't have any dairy and can be eaten as part of a paleo diet. The cookbook is also unusual in that it doesn't just focus on the recipes. Instead, there is a considerable amount of additional information in the book. This includes lists of dinner ideas, shopping lists and also information about how various leftovers can be used.
All of the extra information may be less useful if you're just looking for recipes but Danielle seems to have done a good job at incorporating it into the cookbook. In terms of the recipes themselves, this cookbook offers a few different styles, including some for the slow cooker, others that can be made in a single pot and also meals that can be made in around 30 minutes. All in all, the book is an interesting and inspiring one, especially for people just getting used to a gluten free diet.
Betty Crocker Gluten-Free Cooking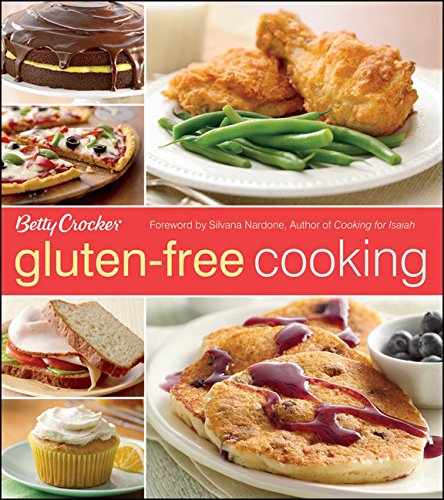 In part, this cookbook seems to sell on reputation alone, as many people do know and trust recipes from Betty Crocker. Nevertheless, the book does have merits as well, especially as it covers many different types of food. There are also more than 150 recipes in the book, which means that you get a decent amount of information for the money that you spend. One other appealing thing is that the book is heavy in food photography, which many people prefer.
Despite these advantages, the book is likely to appeal to some people more than others. One issue is that there is a strong reliance on packaged products, including some branded options, like Betty Crocker cake mixes. Many of the recipes are also fairly high in fat. Those patterns are likely to be an issue for people who are trying to focus on healthy food and avoid processed options.
Gluten Is My Bitch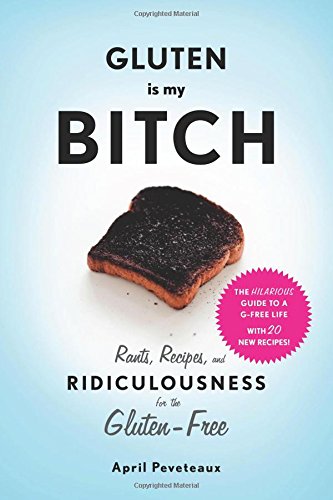 The title alone makes it clear that this cookbook is fairly unusual but unusual can sometimes be a good thing. The aims of the book can really be broken down into two areas, information and humor. So, this book does help people figure out how to follow a gluten free diet but does so in a way that's fun to read. The author also highlights many of the specific challenges that people face when going gluten free, including areas that other authors often don't talk about.
One catch is that the book does contain fewer recipes than many of the other options on this list. There are 40 comfort food recipes and 20 additional recipes, making for an overall total of 60. That isn't a horrible number of recipes and it's still more than enough to get started with cooking. Regardless, the focus of the book is as much on humor as it is on the recipes, so the lower recipe count is to be expected.
The Gluten-Free Asian Kitchen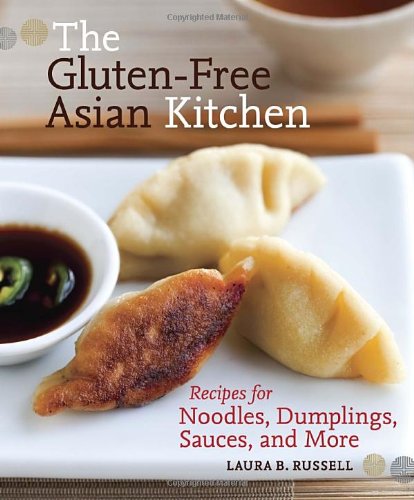 While many gluten free cookbooks offer some recipes for Asian cooking, few specialize in that area. So, you would normally have to buy multiple different cookbooks to get a decent number of Asian gluten free recipes. This cookbook offers a way around that issue, with all of the recipes focusing on different aspects of Asian cooking, including a variety of different types of food.
More than anything, the recipes highlight how it is still possible to enjoy Asian food even on a gluten free diet. In fact, the end results of the recipe end up having similar flavors to traditional Asian cooking and that alone is a great reason to check it out. The recipes also get consistently good reviews with many people loving how the various dishes turn out.
Gluten-Free Girl Every Day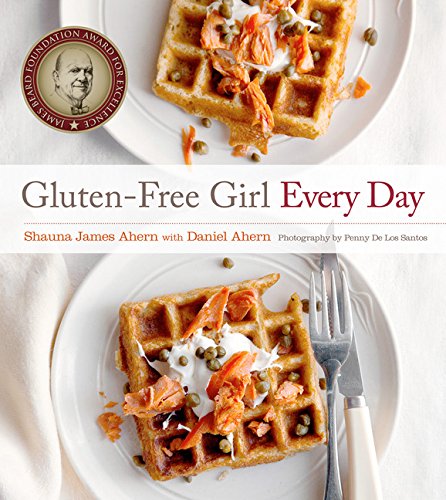 One of the first things that we noticed about this cookbook was the cover, as the author's done a great job at creating something that just looks great. As for the cookbook itself, most of the recipes are for dinner and for dessert, and many are also designed so that they can either be made ahead of time or frozen. That aspect may be especially appealing to many, as weeknights can be a busy time and sometimes it is hard to get a decent meal on the table.
Among the recipes, many are also suitable for other diet types, such as vegetarian dishes or dairy-free ones. That helps to make the recipes more versatile, especially if you have a family with multiple diet restrictions. The Amazon page for the book also has a few recipes that can be downloaded, to give you a feel for the types of meals that this cookbook contains.
The Everything Gluten-Free Slow Cooker Cookbook

Slow cookers are an amazing tool for saving time and energy in the kitchen and there's no reason why you can't take advantage of them on a gluten free diet too. However, doing so can sometimes be a challenge, as gluten free recipes often behave differently than regular recipes during cooking. As such, this cookbook is a good fit for anyone who likes relying on a slow cooker.
Not only that, but the cookbook also showcases the wide range of different food types that you can make with a slow cooker. In reality, slow cookers are extremely versatile. For example, you can make desserts, bread and breakfasts in a slow cooker, in addition to the more conventional approach of cooking dinner. Yet, people often don't realize just how flexible a slow cooker can be until they try recipe books like this one here.
The Grain Brain Cookbook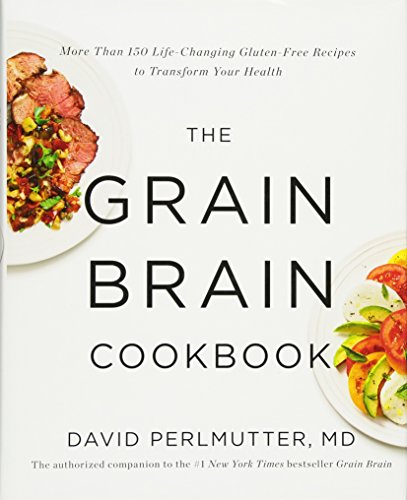 The Grain Brain is a very well-known book that provides insight into the research surrounding what wheat, carbs and sugar do to the brain, and many who eat a gluten free diet have probably heard of it. This book is designed to act as a companion, offering a selection of over 150 recipes designed to cut out those ingredients and help with health overall. Because of this, the recipes tend to be low carbs and high fat, which may make them appealing to people on a low-carb or a ketosis diet.
Even if you haven't read the original book, this cookbook does seem to stand well on its own, especially as some of the key points are repeated. Even though the author's expertise is more on science than on cooking, this cookbook still seems to be popular and most reviews suggest that they taste good. However, without a doubt, the emphasis of the book is on providing information and tips just as much as on actual recipes.
Gluten-Free Baking Classics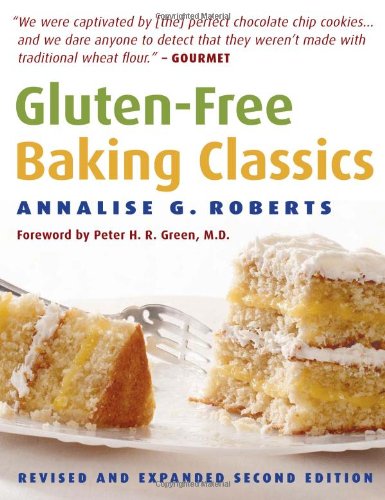 This book is another option that's focused on a single area of food. In this case, the emphasis is on baking, especially many of the classic food that people have grown up with. It's easy to see the appeal of these recipes, as gluten free baking can often seem overwhelming and there are many extra things that you need to consider.
As with most books on gluten free baking, many of the recipes in this book do rely on making your own flour blends, rather than using pre-mixed blends of flour. That technique seems to be a key aspect of creating good gluten free baked goods but it is something that you may want to be aware of when you're looking at whether or not to give this book a try.
The How Can It Be Gluten Free Cookbook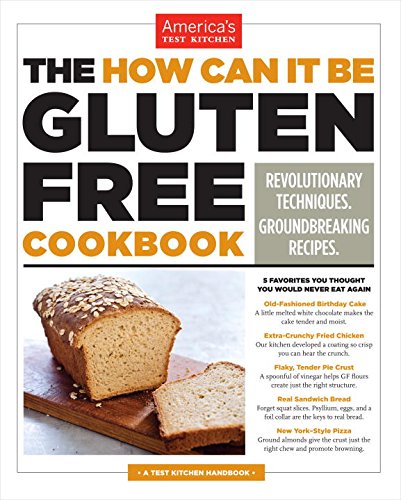 America's Test Kitchen tends to be very popular with recipe books and this book is actually one of two different gluten free books that they produce. As with most of their other books, this one gets mostly positive reviews, with most reviewers being very excited about the different recipes. However, one important thing to mention is that the focus on this book is primarily on white bread and products that use variations on white flour. So, the recipes may not be all that desirable for people who prefer multigrain breads and other baking.
The other thing we want to mention is that this is another cookbook that mostly ignores the issue of multiple sensitivities. For example, having a sensitivity to both dairy and gluten is fairly common, yet most of the recipes in this book heavily rely on dairy ingredients. That outcome isn't too surprising as dairy tends to feature prominently in baking anyway. But, it is something to be aware of if you or a family member have multiple sensitivities.
Gluten-Free Classic Snacks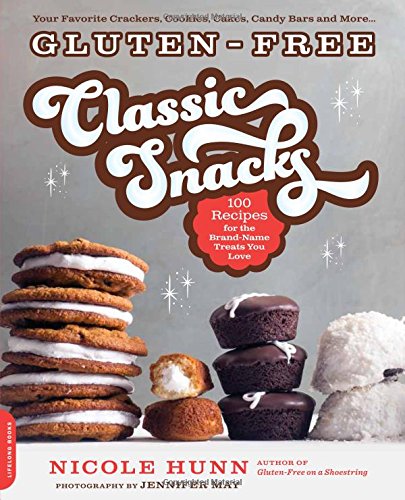 In some ways, the book is also about baking, as most of the snacks mentioned are things that you bake. Nevertheless, the recipes here would be appealing for people who find that they miss specific snack options that don't have gluten free versions. There are also some more unusual gluten free recipes in the mix as well, such as recipes for licorice and for a range of crackers.
With this book, there is no focus on health at all. By that, we mean that most of the recipes are still fairly decadent snacks and probably aren't the best choice for anyone actively trying to lose weight. Still, that rich nature isn't really a bad thing. After all, we all want treats now and again and being on a gluten free diet doesn't change that.
Weeknight Gluten Free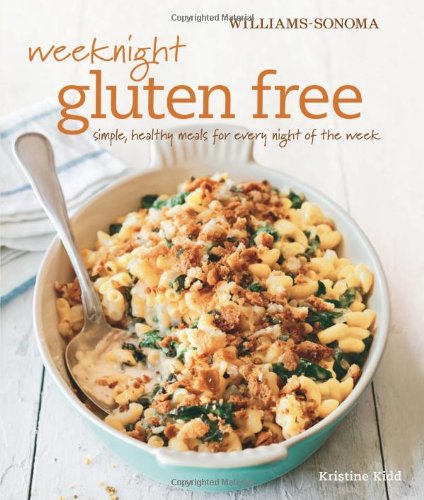 In stark contrast to the previous cookbook, this one is strongly focused on food that is healthy as well as gluten free. For the most part, the emphasis of the cookbook is on dinners, although there are also some recipes for desserts as well. At the same time, the cookbook offers information about making gluten free versions of various kitchen staples, like pasta and bread. Those staples could then be used in many different recipes and as a way of making some 'normal' recipes gluten free.
Artisanal Gluten-Free Cooking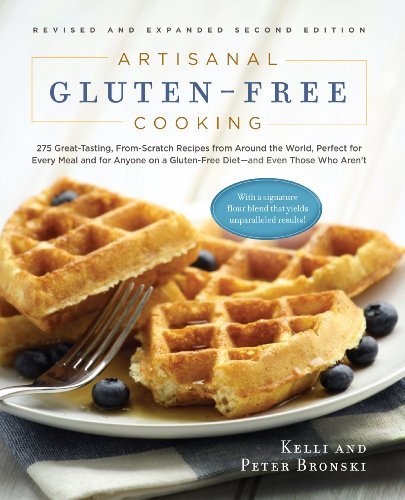 This cookbook deserves a special mention because it has a very large selection of recipes, with a total of 275 different recipes. Most other cookbooks don't even come close to that total. It is also a revised and expanded version of a cookbook that was already popular, which is another reason to consider checking it out.
One of the main patterns in this cookbook is that the recipes are ones that you make from scratch. This means that you end up using mostly whole food ingredients and don't rely on processed mixes or shortcuts. This can mean that there is more time and effort involved in cooking but it's worth it because the end product tends to be healthier and will often taste better too.
Deliciously G-Free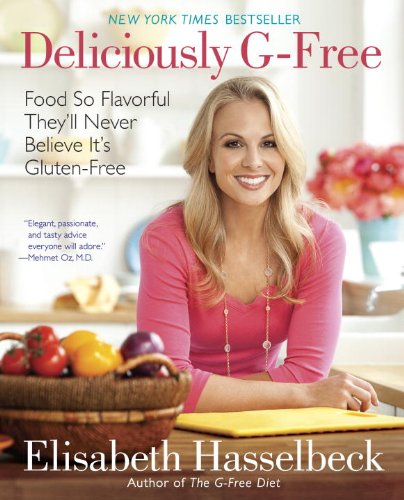 This cookbook is a little more controversial than most of the other books on the list. The problem seems to be that the recipes are somewhat on the simple side and often rely mostly on basic substitutions. This means that the recipes may work very well for people who haven't tried gluten free cooking much in the past. However, the recipes aren't as well suited for experienced gluten free cooks, who may find the recipes too simple and obvious.
The issue with simpler recipes suggests that this is still a good cookbook but only if you fit within the intended audience. If you already have a lot of experience with gluten free cooking and are looking for new ideas, then other books on this list may be a better choice.
Top Pick
As part of our lists, we tend to highlight one or a few items that stand out from the rest. This is hard to do when it comes to cookbooks, as personal preferences play a key role in which cookbooks a person will end up liking and using. Nevertheless, there are a couple of cookbooks that are particularly solid choices and would be suitable for a wide audience.
The first of these is Danielle Walker's Against All Grain. In addition to being very popular, this cookbook also has the advantage of covering multiple types of diets and sensitivities, along with various styles of meals. The book also offers a comprehensive introduction into gluten free cooking, which may be critical for many people.
A second book we recommend is the How Can It Be Gluten Free Cookbook, which comes from America's Test Kitchen. This is another popular and comprehensive option, providing a large number of different recipes. However, this book does ignore issues of multiple sensitivities, so it is no good for anyone who also needs to avoid dairy.