Believe it or not, you can maintain a gluten-free diet while eating on a budget. You don't need supernatural abilities, high-profile connections or professional culinary training; you just need this money-saving guide. Once you learn the basics of where to shop and what to buy, stocking your kitchen full of healthful, tasty and cost-effective ingredients is easy.
If you're new to the lifestyle of avoiding wheat, barley, rye and related derivatives, you may feel overwhelmed right now. Take a deep breath and be patient with yourself. Learning how to change your grocery shopping habits, cooking routine and eating regimen might not happen overnight, but you can–like millions of others around the world–take one step at a time in mastering the art of being gluten free.
Understand What to Purchase
1. Buy Foods that are Naturally Gluten Free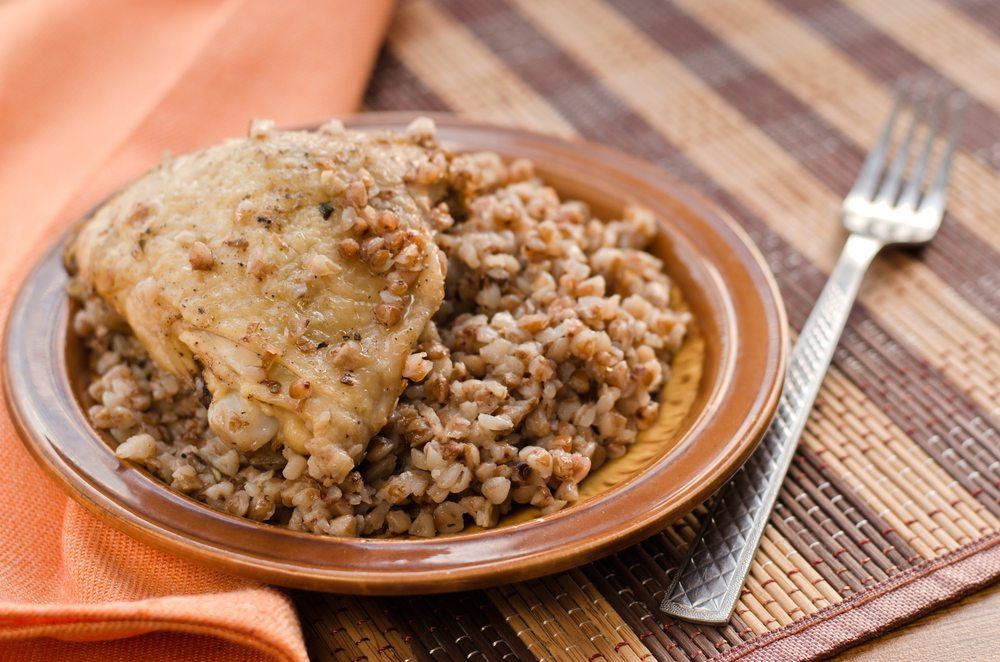 Because of the high cost of substitute ingredients, a lack of economies of scale and a demand curve that allows for price gouging, specialty gluten-free products are often two or three times pricier than their wheat-based counterparts.
To avoid paying such premiums, take advantage of plant- and animal-based groceries like vegetables, fruits, rice, beans, eggs, milk, chicken and tuna…all foods which are naturally gluten free and don't contain any of the contaminants you want to avoid.
2. Limit Expensive Carbs Like Quinoa and Buckwheat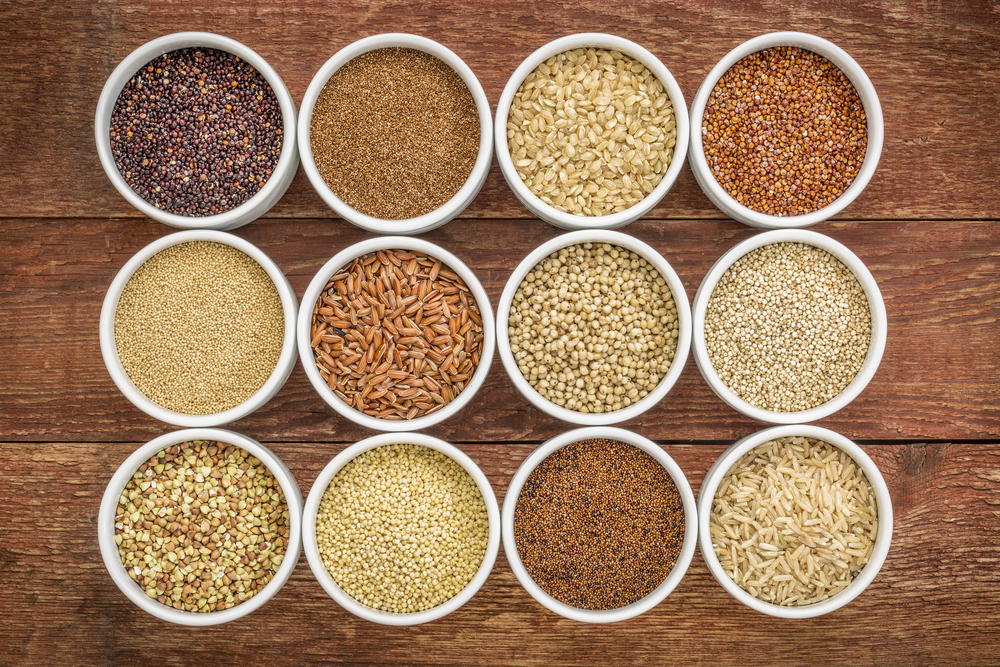 When you no longer eat wheat products, it's easy to get distracted by pricey carbs like quinoa, buckwheat and millet, but those aren't the only whole grains you can eat. Brown rice and popcorn are often more budget-friendly picks and they still pack a nutritious punch.
Of course, if you're really pinching pennies, potatoes and white rice will also do a great job of filling up your belly. Based on your tastes, budget and nutritional needs, find the right balance when it comes to throwing carbs in your shopping cart.
3. Embrace Vegetarian Proteins Over Red Meat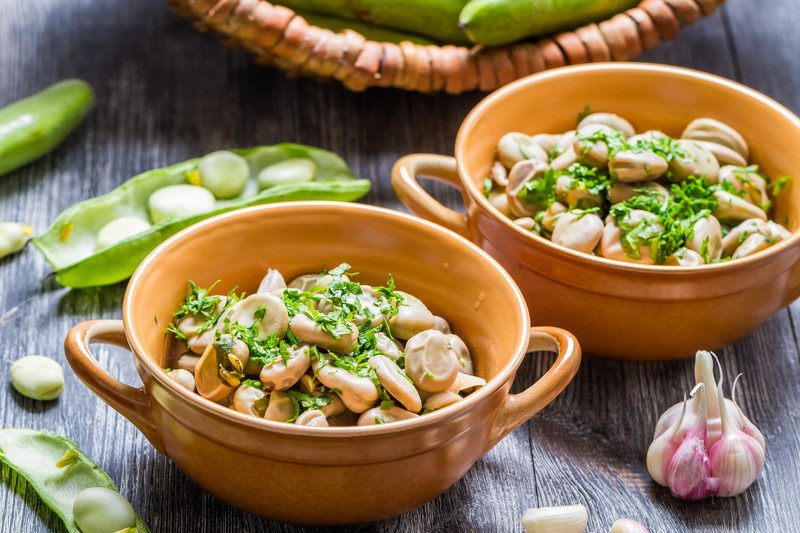 Yes, legs of lamb and ribeye steaks can be present in a gluten-free diet, but eating simply everyday is much more enjoyable than blowing a week's worth of groceries on one extravagant meal.
Soybeans, lentils, white beans, split peas and black beans are all fantastic sources of protein and they won't break the bank. You can also turn to peanut butter, eggs, milk and yogurt for a fraction of what you pay for most meats.
4. Pick Up Direct Substitutes Only When They Really Matter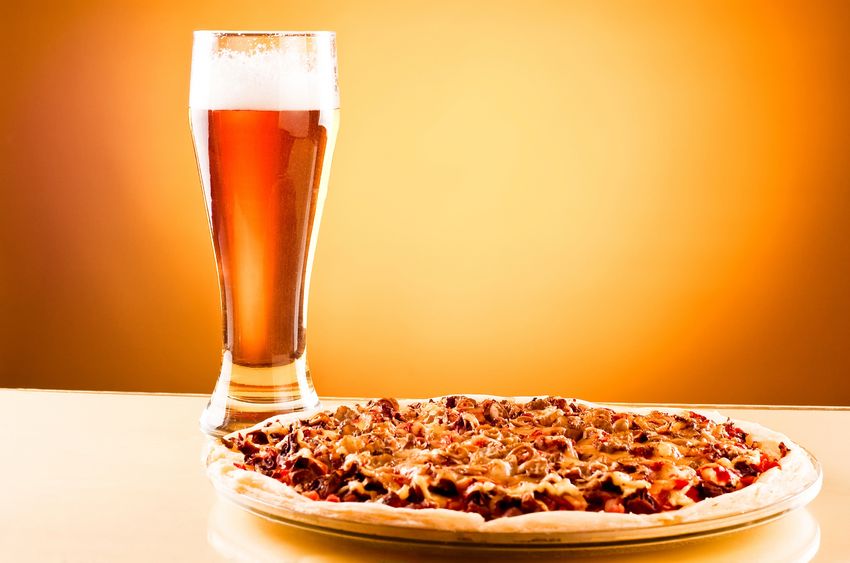 Before you went gluten free, you likely used to eat a burger with a bun, pizza toppings with a crust, deli meat with sandwich bread and pie filling with pastry. That was the norm and you went with the flow. Now, it's time to realize what bread-like products you really do love and what picks aren't worth budgeting in.
If leaves of lettuce can seamlessly replace hamburger buns and sandwich bread, don't waste your resources on grain-based equivalents at a gluten-free bakery. Sacrificing on trivial matters means you'll have more funds for something that really does excite you such as a coconut flour pizza crust.
5. Purchase Products with Ingredient Labels That You've Read

If you don't want to waste your paycheck on foods that you can't eat, carefully read the list of ingredients printed on every product you buy. That way, nothing will catch you by surprise once you get home and start to eat. Depending on your sensitivity to gluten, you may need to look for "certified gluten free" labels or you may be fine with products that possess a slight chance of cross contamination as long as they don't directly contain anything like wheat, barley, malt or rye.
Learn Where to Shop
6. Compare Prices at Traditional Grocery Stores

When the content of your grocery list changes from gluten to gluten-free foods, the fact that you used to like this store's sourdough bread or that mart's whole-wheat bagels no longer matters.
To revise your data for comparison shopping, make a new list of twenty kitchen staples that are naturally gluten free including picks like a dozen eggs, a gallon of milk, a pound of ground beef, a pound of black beans and a three-pack of microwave popcorn. Visit three local food retailers and write down the cost at each market of every item on your list.
Once you get back home, do some tallying and look for trends. Are meats and cheeses cheaper at Location A but beans and rice are sold for less at Location B? Take all costs into consideration, including your time and travel expenses, to determine where you'll pick up which groceries each month.
7. Look for Mainstream Brands and Generic Equivalents
Because small companies have a hard time competing with the financial efficiency of large manufacturers, mainstream brands like General Mills, Frito-Lay, Betty Crocker and Progresso are able to offer the gluten-free segment of their product lines at prices that are comparatively affordable.
Similarly, house brands like Walmart's Great Value price their gluten-free offerings very competitively. To cash in on such savings, always be on the lookout for allergen-free goods even if they're not in the designated allergen-free section of a store.
8. Ignore Specialty Grocers That Only Sell Over-Priced Goods
Just because there's a health-food store in your neighborhood doesn't mean you have to shop there. Specialty stores often have huge markups that aren't conducive to living on a budget. You can certainly take a look around, but don't hesitate to leave the market empty-handed if you can't actually find something worth your while.
9. Take Advantage of Online Deals from Discount Sites Like Vitacost

Who doesn't love shopping online? E-commerce sites like Amazon and Vitacost offer a wide-variety of gluten-free goods so don't forget to keep them in mind when comparing the price of products you regularly buy. Once you find enough amazing deals to be eligible for free shipping, submit your order and delight in the fact you saved time and energy by grocery shopping from the convenience of your own home.
Recognize When to Make Purchases
10. Shop for Specific Foods When It's the Season To Do So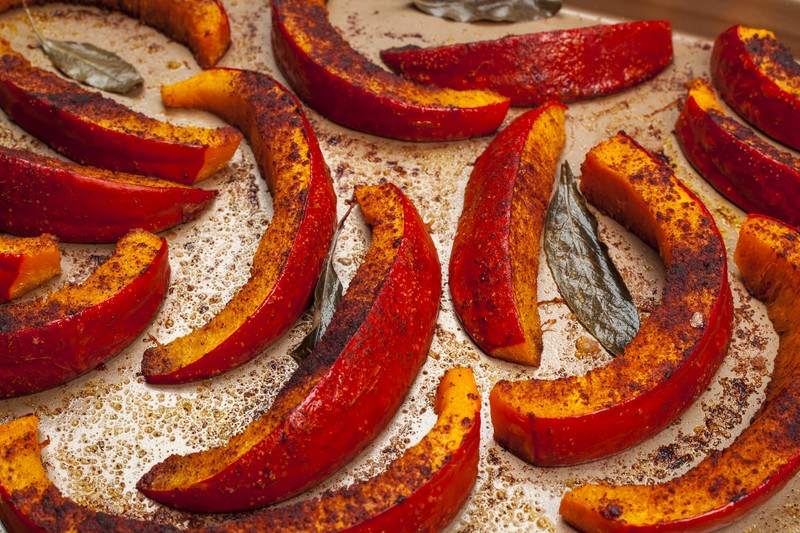 The expenses of a gluten-free diet that's loaded with fruits, veggies and meats can add up fast, but if you match your eating habits to the season at hand, you can save big. Buy fresh produce from local farmers such as pumpkins in the fall, citrus fruits in the winter, peas in the spring and strawberries in the summer.
Similarly, follow the seasonal trends at your local grocery store to pick up a discounted turkey in the fall, a deli platter in the winter, a ham in the spring and some grillable meats in the summer.
11. Buy When You Can Team Up With Gluten-Free Friends to Get Volume Discounts

Join an online support group or do some networking with local friends and family members to receive bulk discounts on gluten-free products you can't go without. A variety of vendors offer price cuts for large orders so don't be shy about approaching companies or talking with your acquaintances. After all, everyone loves a good deal.
12. Purchase Extra Pantry Items When They're On Clearance

Checking out the clearance section every time you visit your local grocery store is something all budget shoppers should do regardless of their dietary needs. Stock up on discounted products when you can as long as you check the "best by" dates to make sure you'll consume the goods before they spoil. If you don't do any sort of canning or freezing of fresh goods, clearanced pantry items are the best.
13. Pick Up Specialty Products When You Have a Coupon
The time to try Udi's cinnamon rolls, Glutino chocolate wafers and Bob's Red Mill vanilla cake mix is when you have a relevant coupon. If you're dying to try a new product, sign up for email offers from the manufacturer and/or visit coupon websites to search for your favorite brands. Hitting up gluten-free fairs and expos can also be a good way to collect coupons and free samples.
Learn How to Be More Resourceful in the Kitchen
14. Cook From Scratch
Making your own gluten-free meals is extremely cost-effective. Of course, it's also a good way to minimize the possibility of being accidentally exposed to the unwanted protein composite since you're not having to rely on waiters and chefs who may or may not understand your dietary restrictions.
If you're not a natural-born whiz in the kitchen, you can stick to simple meals like a slow cooker lentil soup or some black bean tacos. Try out a few new recipes that sound tasty and don't waste any leftovers.
15. Grind Your Own Gluten-Free Flours

All-purpose baking mixes cost a fortune. If you're willing to put in a little bit of effort to save money, you can purchase some white rice flour and buy some tapioca flour, mixing them together in a 4:1 ratio.
On the other hand, if you're even more committed to savings, you can grind your own flours using ingredients like brown rice, white rice, coconut flakes, tapioca pearls or almonds.
16. Transform Whole Ingredients into Meal-Ready Picks

Instead of paying a premium for prepackaged goods, put in some elbow grease to slice and dice at home. Buy an entire chicken rather than a bag of breasts, a head of romaine instead of chopped greens and a block of cheese over slices.
When you're watching your finances, spending a little more time in the kitchen because you spent a little less money on groceries can make a valuable difference. Sites like Gluten Free on a Shoestring can be really helpful with helping you find ways to cook awesome recipes and not break the bank doing it.
17. Feed Gluten-Free Foods to Just Those Who Need Them

If your circumstances dictate being concerned with even the slightest of cross-contamination issues, then having your entire household eat a gluten-free diet may be necessary. For everyone else, buying specialty items on a per-person basis might help keep your overall budget on track.
As an example, if it's sandwich night, the wheat eaters can eat wheat-filled bread and the gluten-free family members can eat rice-based bread.
18. Pack Your Own Diet-Friendly Snacks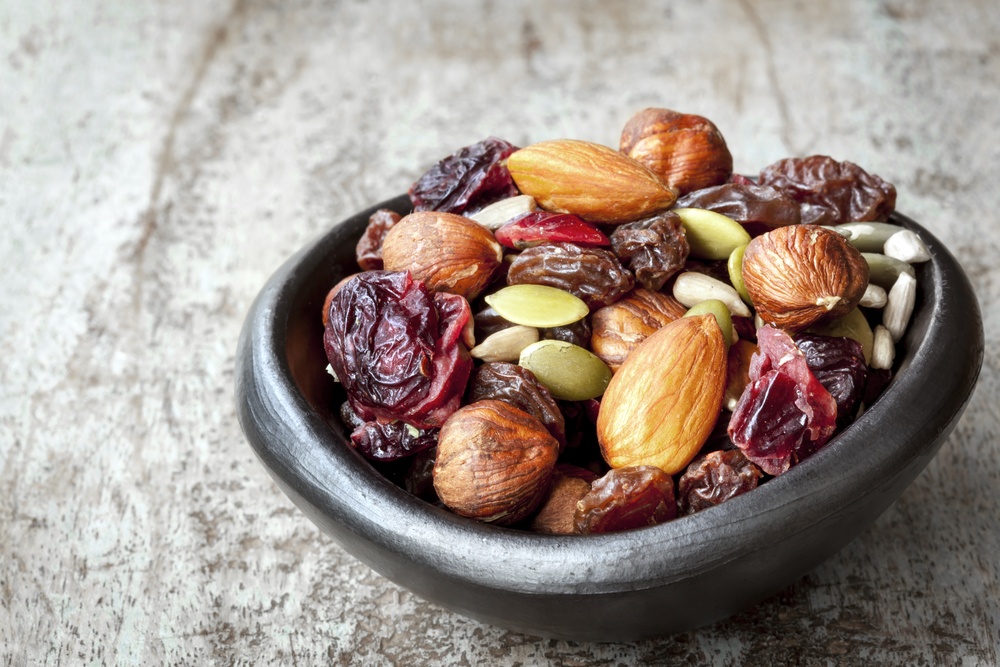 Not keeping food with you at all times is dangerous for two reasons: an unexpected purchase can get you financially off track and a lack of snacking options may convince you to snitch some gluten. So you don't have to face either consequence, be prepared with your own snacks. Keep a bag of almonds in your purse, a gluten-free protein bar at your desk and some allergen-free granola in the car.
19. Repurpose the Buys that Have Let you Down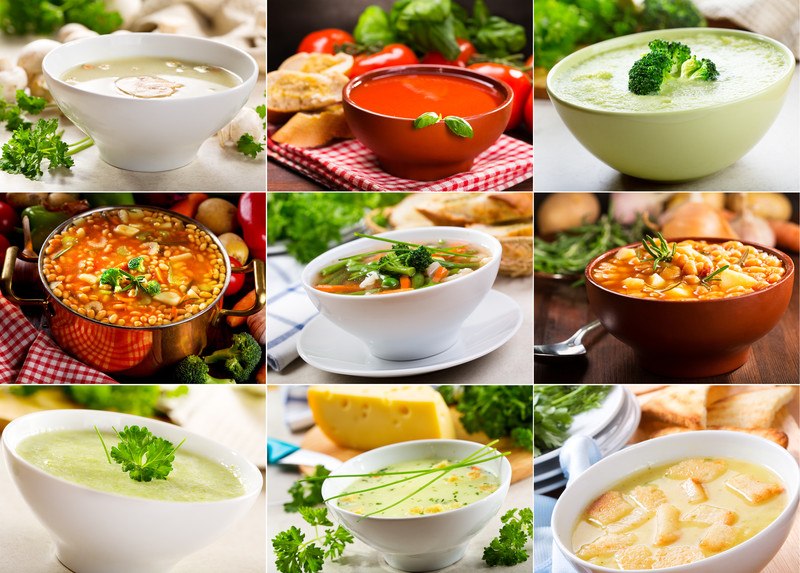 At some point, you'll likely purchase a weird bag of some paleo-friendly pseudograin or an organic box of cereal that's free of gluten, dairy, eggs, soy, sugar and apparently goodness. You'll be horrified by the taste and inclined to instantly throw away the bad buy, but there might be hope for the product if you put your thinking cap on.
Maybe the seeds need to be broken down and added to a blend of flours or maybe that cereal just needs a generous tablespoon of sugar sprinkled on top. Check online to identify how others are repurposing the lackluster product and see if you can't get your money's worth after all.
20. File for a Gluten-Free Food Tax Deduction
This tip isn't technically kitchen-related advice, unless that's where you file your taxes, in which case this point is totally not miscategorized. Either way, you may be eligible for a medical-related tax deduction on the higher prices you pay for gluten-free foods if you have a professionally-diagnosed condition. Talk with your doctor and an accountant to get all of the details regarding your specific case.