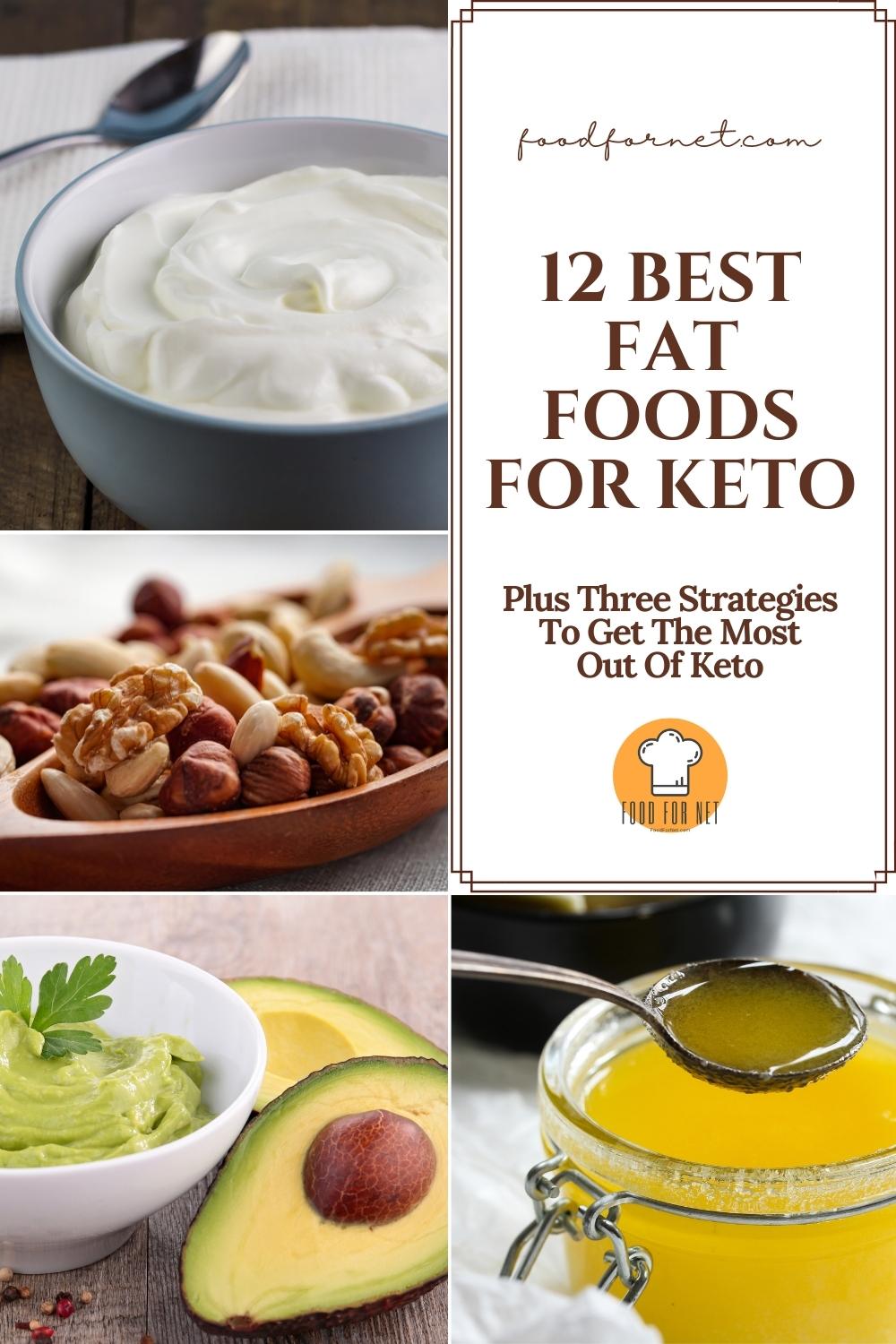 The ketogenic diet is one of the most well-known eating programs for helping people lose weight and regain their health. It was developed first to help people with epilepsy, but since then, it's gained attention for helping people with issues such as inflammation and diabetes.
The ketogenic diet relies on getting fuel from fat rather than from carbohydrates. People who are switching to a keto eating plan often know they'll need to eat less carbs and more fats, but they don't always know where to start. If you're one of those people, read through this list of the 12 best fat foods for keto. At the end, I'll share three tips to help you get the most out of your keto diet experience.
12 Fabulous Keto Fats For Flavorful Meals
MCT Oil
Coconut Oil
Eggs
Butter
Ghee
Chia Seeds
Olive Oil
Fatty Fish
Nuts
Greek Yogurt
Cheese
Avocados And Avocado Oil
MCT Oil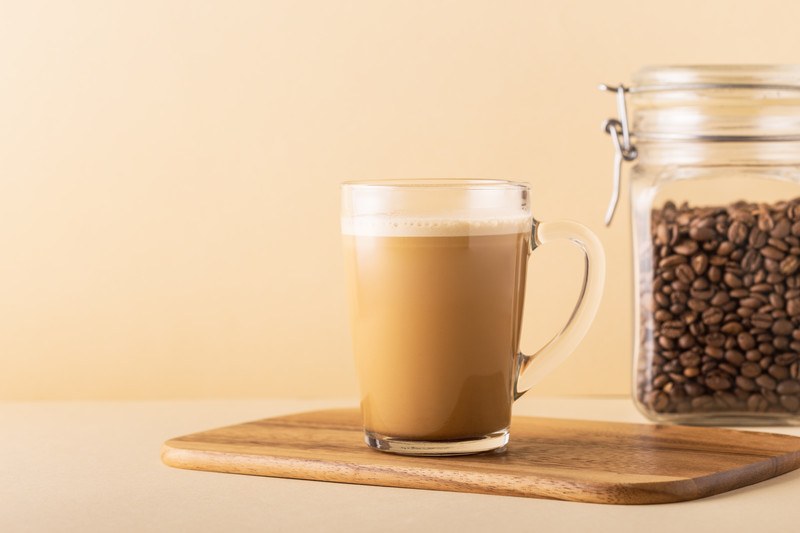 MCT oil is an edible oil containing medium-chain triglycerides. Medium-chain triglycerides are important because they can easily be converted into ketones in the liver. On a ketogenic diet, ketones replace sugar when energy is produced, and the body begins to burn fat for fuel.
Some sources suggest MCT oil could jump-start ketosis for people just beginning to follow a ketogenic diet. Many people also tout the idea of taking MCT oil in morning coffee to provide a burst of ketones that starts their day with plenty of carb-free energy.
One of the big perks of MCT oil is that it helps people who are already in ketosis stay in ketosis, so they burn more fat. It could also help control food cravings.
Coconut Oil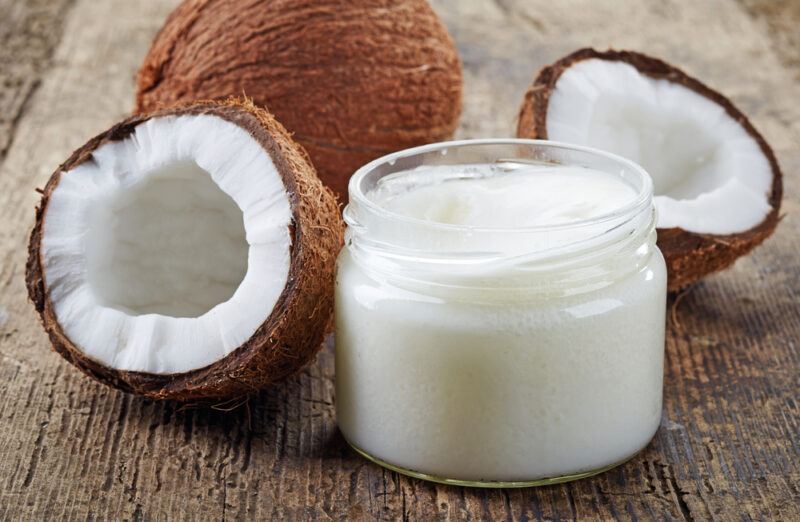 Coconut oil is an edible fat that's solid when it's kept in the refrigerator. In warm climates or summertime, unrefrigerated coconut oil can melt into a clear liquid.
Coconut oil is one of the best oils to cook with when you're on a ketogenic diet, because it has a higher smoke point than many other oils, and it remains stable while you're cooking. This makes it perfect for fried foods. In addition, coconut oil is a terrific source of medium-chain triglycerides. In fact, many MCT oils are derived from coconut oil.
Coconut oil has an interesting impact on cholesterol, too. It tends to help increase good cholesterol while decreasing bad cholesterol in the body.
Eggs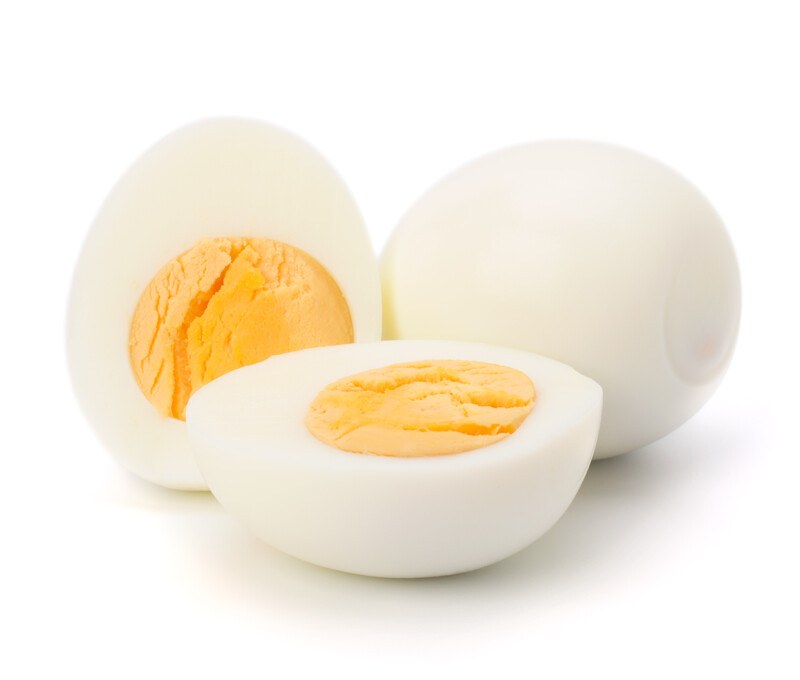 Eggs are a versatile food that contains no carbs, so it's easy to fit them into a ketogenic diet. They also have a good fat and protein ratio. One boiled egg provides 72 calories, with 6% of the daily recommendation for fat and 13% for protein.
Eggs contain other nutrients that make them ideal for a ketogenic diet, too. They contain vitamin D, which could boost weight loss in people who live a ketogenic lifestyle. Vitamin D is rarely found in foods, but one egg contains 5% of the daily recommendation for vitamin D.
Eggs are also a good source of calcium, iron, potassium, vitamins A and E, and a few B vitamins.
Butter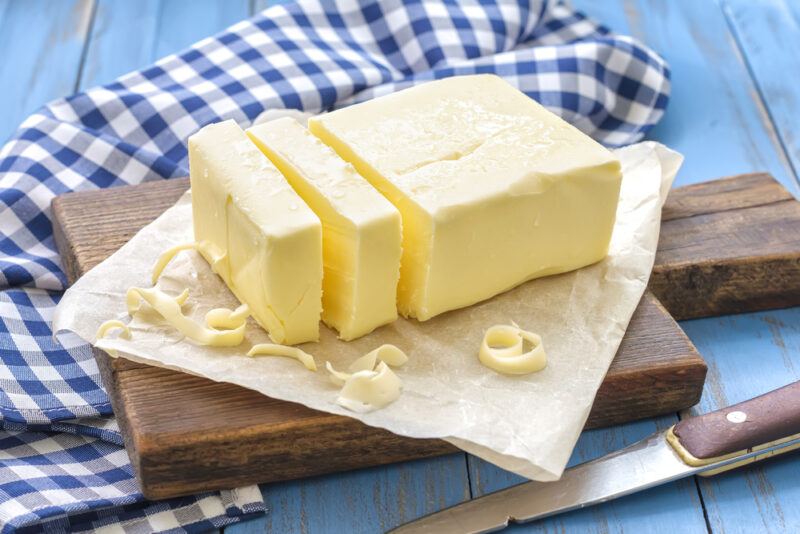 Like coconut oil, the fats in butter help raise good cholesterol while lowering bad cholesterol. It also contains a chemical called butyric acid, which is a strong anti-inflammatory compound that could help reduce inflammation in the gut. Butyric acid could also help boost the weight loss benefits that come with a ketogenic lifestyle.
Butter is also a good source of fat, including medium-chain triglycerides. A tablespoon of butter provides 100 calories, including 11 grams of fat, or around 14% of the daily recommendation for fat. As with MCT oil, some people take butter in their morning coffee to help provide ketones and energy for the day. Cooking with butter could also add flavor and satiety value to vegetables. If you're a butter enthusiast, see butter of the month clubs here.
Ghee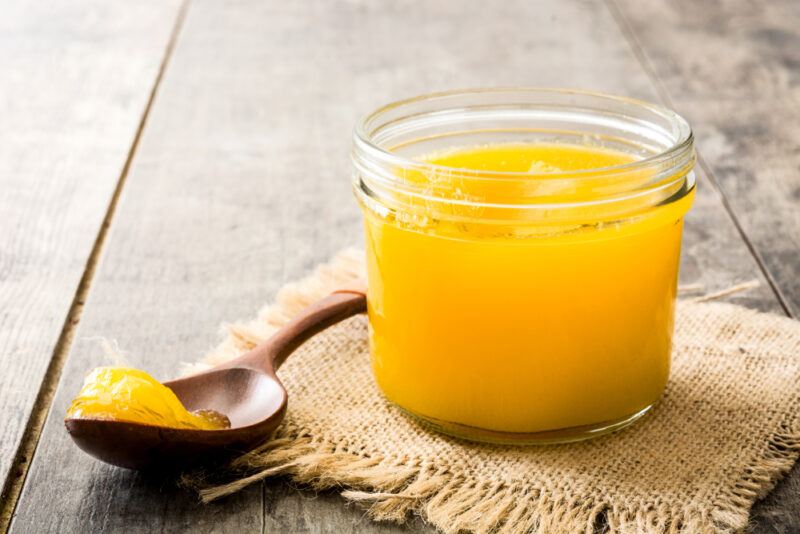 Ghee is similar to butter, except some compounds, such as lactose, whey, and casein, have been removed from it. For this reason, ghee is sometimes known as clarified butter. Because of its high smoke point, it's ideal to cook with. Ghee also contains more butyric acid and more fat than butter, and it's richer in some nutrients.
A tablespoon of ghee provides 123 calories, with 18% of the daily recommendation for fat. It provides 13% of the daily recommendation for vitamin A, and it's a good source of vitamins E and K.
Chia Seeds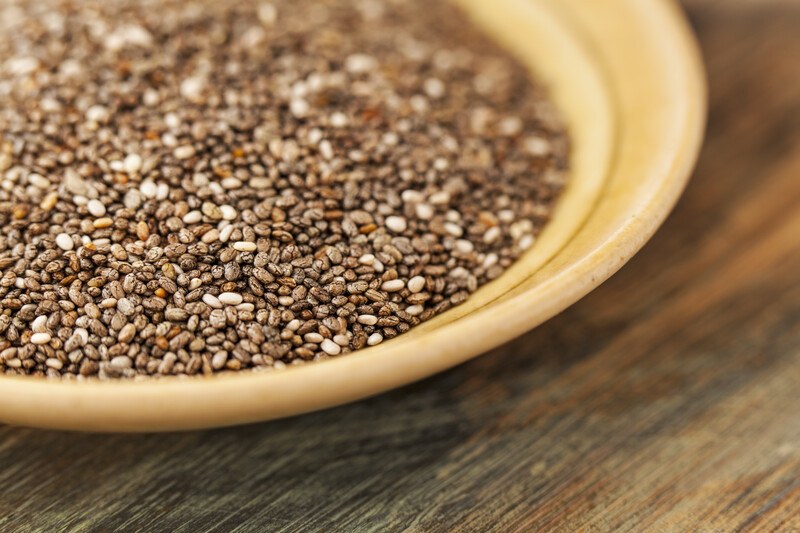 Chia seeds are an amazing superfood that has several health benefits. They could help reduce inflammation, support weight loss, increase brain function, and promote digestive health.
Chia seeds have a unique blend of fat, protein, minerals, and high fiber. One ounce of chia seeds provides 138 calories, with 8.7 grams of fat, or around 11% of the daily recommendation. The fat in chia seeds is mostly omega-3 fatty acids, which support brain health and heart health. Omega-3 fatty acids are also keto-friendly.
An ounce of chia seeds also contains 9% of the daily recommendation for protein. When it comes to carbs, that ounce-sized serving provides 12 grams, but 9.8 grams are fiber. The net carbs from an ounce of chia seeds are 2.2 grams, so with a little effort, it can fit well in a ketogenic eating plan.
Chia seeds are also rich in calcium, iron, and potassium.
Olive Oil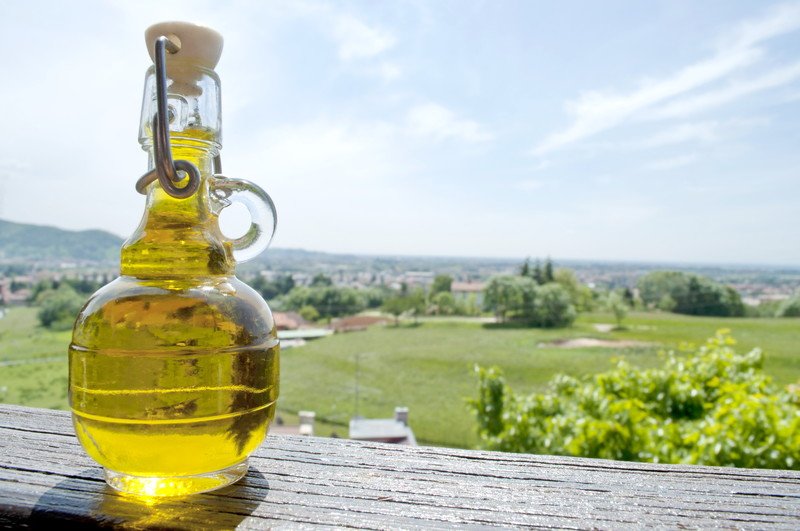 For people on a ketogenic diet who also want to watch heart health, olive oil could be a great choice. While it doesn't contain as many medium-chain triglycerides as some of the other oils, it's rich in mono-unsaturated fats that support heart health.
Olive oil has a reputation for helping to prevent strokes, protecting against heart disease, and possibly helping prevent Alzheimer's disease. Olive oil is also rich in omega-3 fatty acids, which could help prevent cancer by providing strong antioxidant effects.
One tablespoon of olive oil provides 14 grams of fat or around 18% of the daily recommendation. It's carb-free and protein-free, but it's an excellent source of vitamins E and K.
Fatty Fish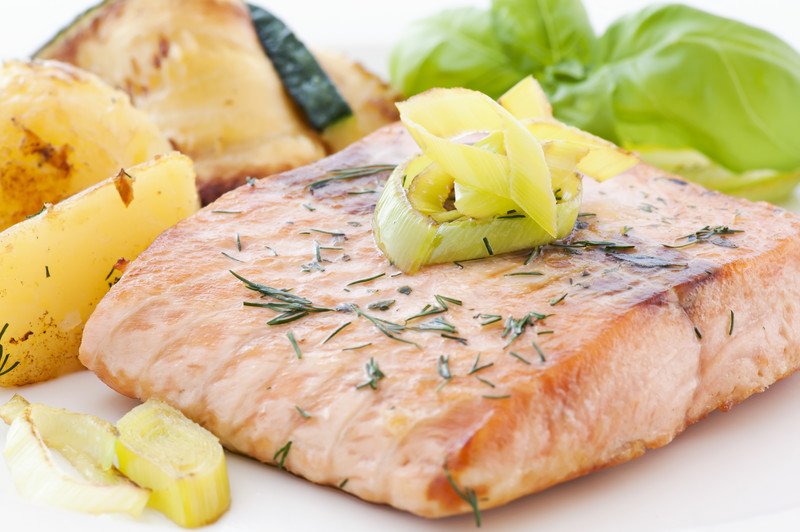 Fatty fish are cold-water fish with high-fat contents, like salmon, trout, tuna, herring, mackerel, and sardines. These fish are rich in omega-3 fatty acids. They also provide protein and other nutrients while being carb-free.
One small steamed salmon fillet contains 272 calories, with 9.4 grams of fat and 44 grams of protein, or around 88% of the daily recommendation for protein. Salmon is also rich in vitamin D, with around 116% of the daily recommendation for vitamin D, which can sometimes be deficient on a ketogenic meal plan.
While one portion of salmon could shoot you beyond your protein intake for the day on a keto diet, you could split it in half to eat over two days. Salmon or other fatty fish could then be fried in butter or ghee to add flavor and more fat.
Nuts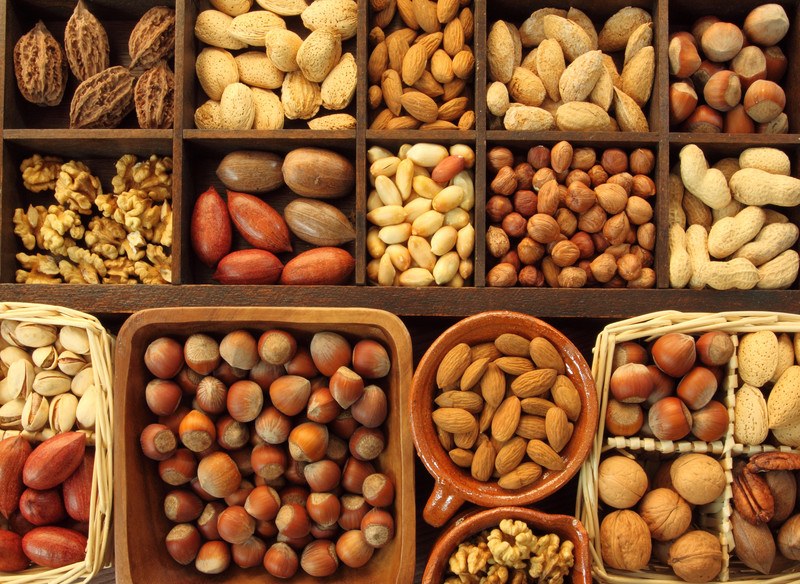 Nuts do contain some carbs and protein, but they're rich in fats, too. For example, an ounce of English walnuts provides 18 grams of fat, or around 23% of the daily recommendation for fat, with 2 net carbs and 4.3 grams of protein. An ounce of raw almonds provides 14 grams of fat, 6 grams of protein, and 2.6 net carbs.
On a ketogenic diet, nut flours could replace refined wheat flours, reducing the carbs and increasing the fat content. They're also great to snack on, and there are many types of nuts to choose from.
Greek Yogurt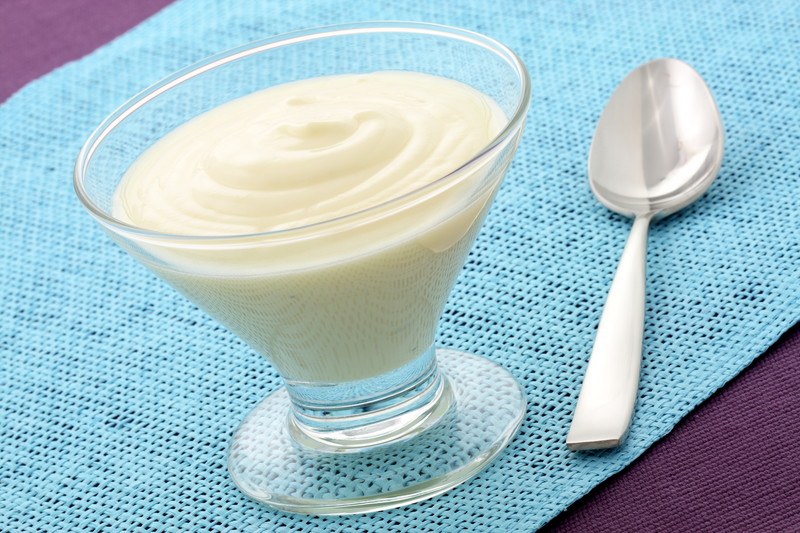 Plain Greek yogurt made from whole milk is rich in fat and protein, but it also contains some carbs. A one-cup serving provides 9.8 grams of carbohydrates, along with 22 grams of protein and 12 grams of fat. With some careful planning, it could fit well with a ketogenic diet.
The interesting thing about Greek yogurt is that it could help replace some of the healthy bacteria that can be lacking on a ketogenic diet. If you're eating keto for weight loss, this could be important, because having a healthy gut microbiome supports weight loss, too.
Greek yogurt provides other nutrients, too. A one-cup serving contains 19% of the daily recommendation for calcium and 7% for potassium. It's also a good source of several B vitamins and trace minerals such as selenium and zinc.
Cheese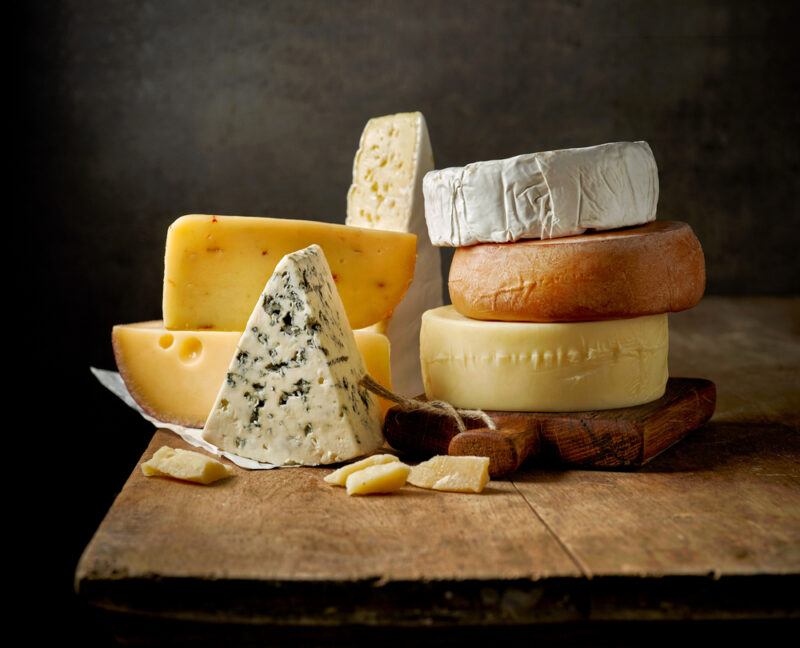 Cheeses can be a satisfying snack or a delicious flavor-enhancer, and there are many types to choose from. People living a ketogenic lifestyle will need to read labels, though, because each type of cheese has its own unique nutrient profile. Generally speaking, cheeses are high in fat, moderate in protein, and low in carbohydrates.
For example, one ounce of cheddar cheese provides 9.4 grams of fat, 1 gram of carbohydrates, and 6.5 grams of protein. An ounce of cream cheese contains 9.8 grams of fat, 1.6 grams of carbs, and 1.7 grams of protein. Blue cheese has a lower carb profile, with just 0.7 grams of carbs, while providing 8.2 grams of fat and 6.2 grams of protein.
Avocados And Avocado Oil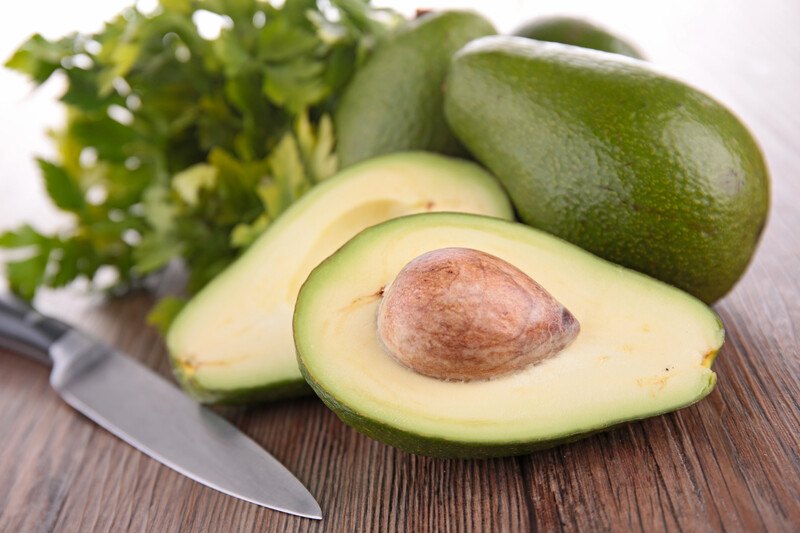 Avocados are a well-known superfood. They're rich in fat and moderate in protein, and while they contain carbohydrates, most of those carbs come in the form of fiber. One avocado fruit provides 22 grams of fat, or around 28% of the daily recommendation, along with 3 grams of protein. It also contains 13 grams of carbohydrates, with 10 grams of dietary fiber, so the net carb count is just 3 grams.
Avocados are also a good source of nutrients such as potassium, iron, B vitamins, and vitamins C, K, E, and A.
Avocado oil, which is made from avocados, is also one of the best fats to cook on a ketogenic diet. Like coconut oil, avocado oil has a high smoke point. Like olive oil, it's rich in monounsaturated fats that support heart health.
Three Strategies To Get The Most Out Of Keto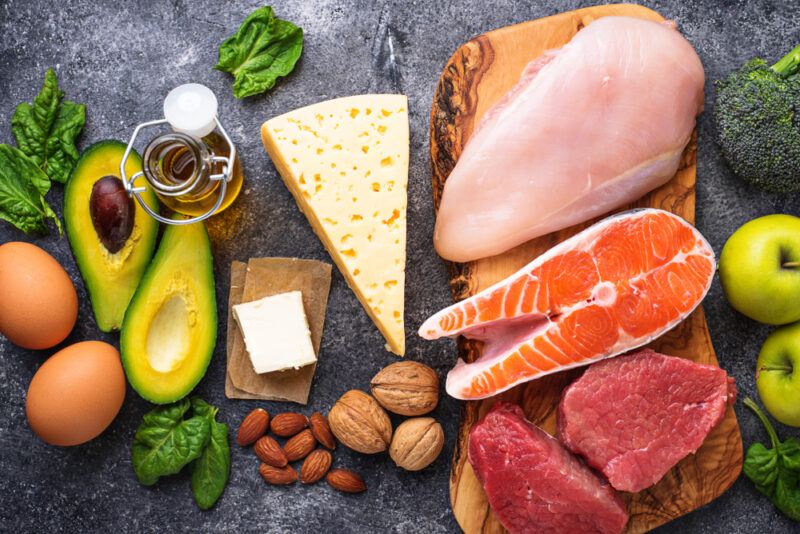 Now that you've read the list of the 12 best foods for keto, let's discuss some ways you can boost your keto benefits even further. These tips could boost your weight loss while helping you stay in ketosis while eating some of the most delicious foods on the planet.
TIP #1: Supplement With Fish Oil
While eating fatty fish such as salmon is an excellent way to get those omega-3 fatty acids, you might also consider supplementing with fish oil. This gives you the benefit of the omega-3 fatty acids without going overboard on protein.
TIP #2: Exercise While Fasting
Exercise helps burn the glycogen stored in the liver and muscles. Once it's gone, you begin producing more ketones and burning fat for energy. When you exercise while you're fasting, you have the added benefit of not replacing the glycogen you've just used, because no carbs will be coming into your body.
TIP #3: Try Intermittent Fasting
Intermittent fasting on its own is a good way to produce ketones. As with exercise, fasting depletes glycogen stores, and when you're fasting, you're not doing anything to replace them. For a basic intermittent fast, try to keep your food intake to a six-hour or eight-hour window every day.