Body builders need to build muscles, but toward the end of their training, many of them also engage in 'cutting.' Cutting is when they cut back on what they eat to cut weight, in a way that allows them to maintain muscle mass while losing fat, so that their muscles are outlined underneath their skin. This usually means a steep reduction in the number of calories that they eat, for around two to four months.
It might seem like they would be starving themselves, but that comes with a risk of decreasing their muscle mass. Instead, they eat different foods that allow them to maintain that muscle mass while cutting weight.
If you're interested in learning more, read through the following list of the 12 best foods for cutting. At the end of the list, I'll share three winning food combinations to make cutting weight easy.
12 Foods For Cutting Weight And Maintaining Muscle Mass
Celery
Lean Beef
Leafy Greens
Lemon
Protein Powders
Quinoa
Avocados
Apple Cider Vinegar
Salmon
Beans
Olive Oil And Olives
Ginger
Celery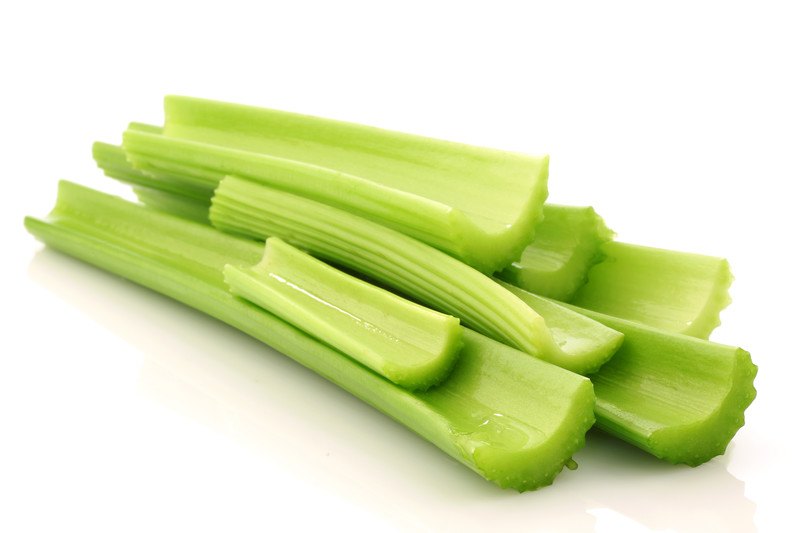 Celery is a versatile vegetable that can be tossed into salads, simmered in soups, and added to casseroles and stir-fried dishes. It's also great fresh, cut into sticks, and served with or without a dipping sauce. Its nutritional value is sometimes overlooked because not everyone likes celery. The stalks can sometimes be bitter or pungent, but the health benefits are terrific.
Celery is high in fiber. A one-cup serving provides 1.8 grams of fiber, with just 17.1 calories. It's also one of the foods that are rich in potassium, as well as calcium, iron, selenium, magnesium, manganese, zinc, and some vitamins. These minerals and vitamins help build muscles without adding a lot of sugar content, so those calories are burned away rather than stored as fat.
One interesting thing about celery is that it also boosts testosterone, which can also help build muscle mass. That's great news for body builders and other exercise enthusiasts who want to build muscle while cutting weight.
Lean Beef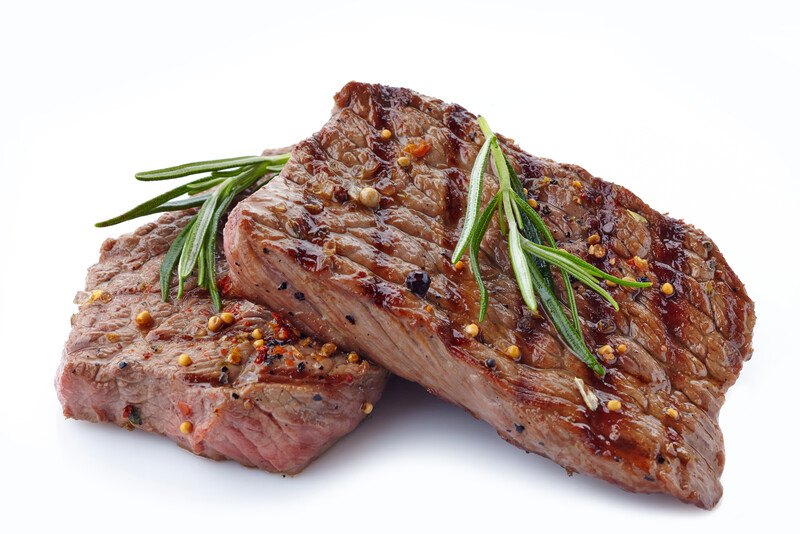 If you want to cut weight while building muscle mass, eating lean beef is a great way to go. Because the beef is lean, you won't get too many calories from fat, and beef doesn't contain any carbs. It's a significant source of protein, though so it can provide the building blocks for growing your muscles.
One three-ounce serving of lean beef contains around 177 calories, with 24.1 grams of protein and 79.1 mg of omega-3 fatty acids. The omega-3 fatty acids support heart health and could help with weight loss. Beef is also rich in selenium, which is involved in thyroid function. Getting enough selenium could help boost your metabolism so you could lose weight.
One other nice thing about lean beef is that it contains several B vitamins that help metabolize sugars, so they're burned as energy rather than being stored as fat. Beef's high zinc content could help you build muscle mass, too.
Leafy Greens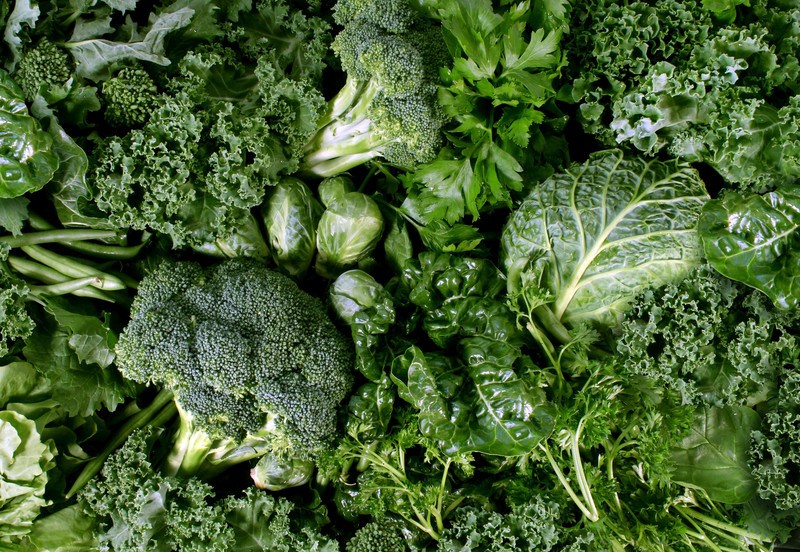 Leafy greens are superfoods for many reasons. They are packed with nutrients that provide several health benefits, and one of those benefits is the ability to cut weight.
Leafy greens include vegetables like spinach, Swiss chard, mustard greens, and kale. These foods are rich in vitamins C, K, A, and a host of B vitamins. These include folate and cobalamin, which help keep your metabolism healthy so you can burn calories instead of storing them. Leafy greens are low in calories, too, but they're high in fiber.
For example, a cup of fresh spinach provides around 6.9 calories, with 181% of the daily recommended intake for vitamin K. This is interesting because one study shows that vitamin K supplementation could be linked to decreased visceral abdominal fat. It also supports the metabolism of glucose and fat.
Lemon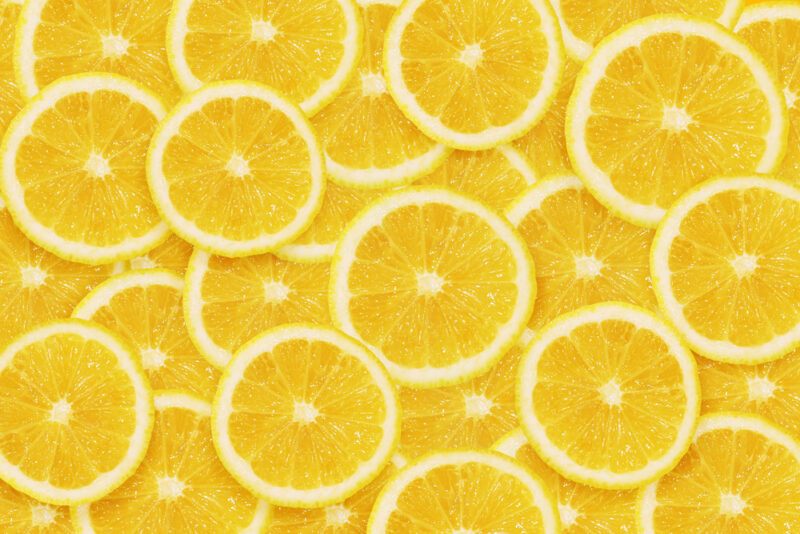 Lemons are well-known as home remedies for weight loss, and there could be some truth to it. Lemons are low-calorie foods that add flavor, without adding many sugars to be burned. Lemons contain vitamin C, fiber, potassium, and magnesium, so they help keep electrolytes steady during exercise. Drinking lemon water also has a detoxifying effect, so it can help flush fats and sugars out of the body.
One interesting thing about lemons is that they can impact blood sugar levels. Eating lemons along with foods that are higher on the glycemic index slows the absorption of sugar into the bloodstream.
Protein Powders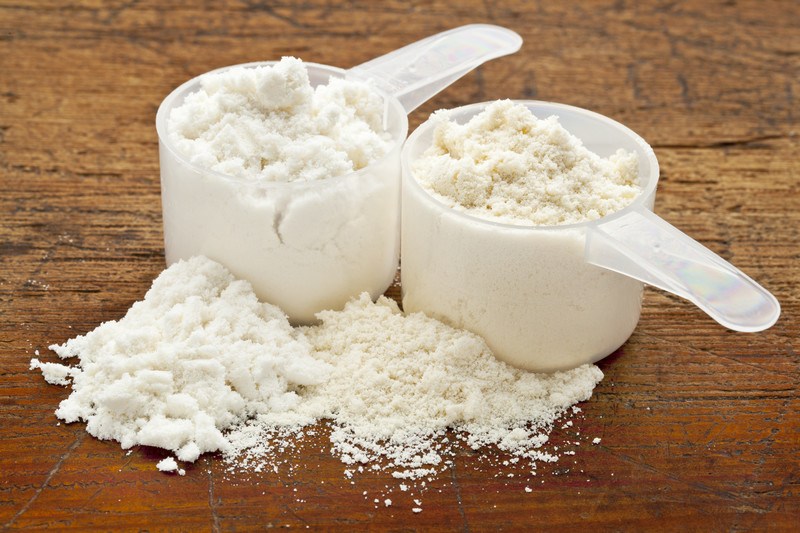 Protein powders help body builders and other athletes build muscle mass while keeping calories and carbs under control. This works by providing protein-dense powders that provide the building blocks for growing muscles.
Protein could also help reduce the appetite and boost metabolism, which is a great strategy for cutting weight and reducing belly fat. Some sources indicate that people who eat more protein in the morning take in less calories through the course of the day. People who eat a lot of protein tend to lose more weight over time than people who don't eat a lot of protein.
Quinoa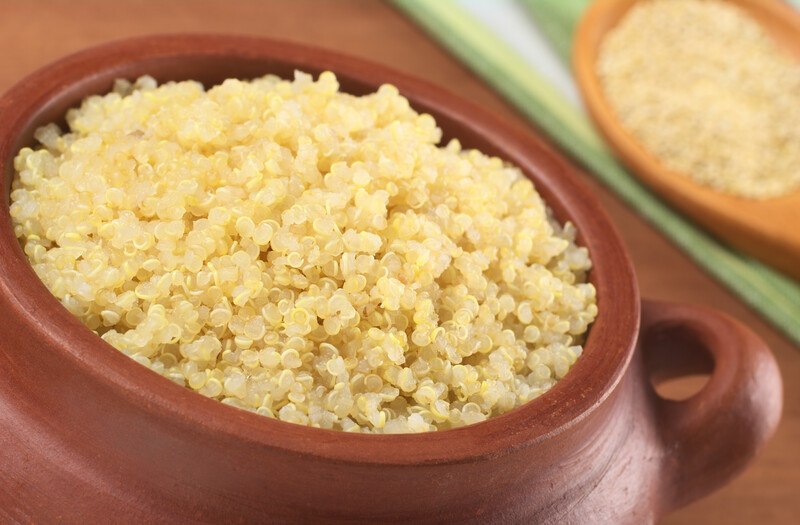 Quinoa is a seed that's often used as a healthy substitute for white rice. It's high in protein and fiber, which are both associated with achieving a flat belly. Quinoa is also one of the few plant foods that provides all nine essential amino acids.
Like beef, quinoa is a good source of several B vitamins, which play a role in metabolism. These include both folic acid and vitamin B1. The glycemic Index rating for quinoa is relatively low, so it helps stabilize blood sugars, and this can help prevent building up too much belly fat. Its high-protein, low-carb profile makes it a great ingredient for many keto recipes, which could also aid in cutting weight.
Quinoa is also a good source of manganese, phosphorus, and magnesium. Magnesium is interesting because it could influence insulin sensitivity, helping promote better carbohydrate metabolism and less fat storage.
Avocados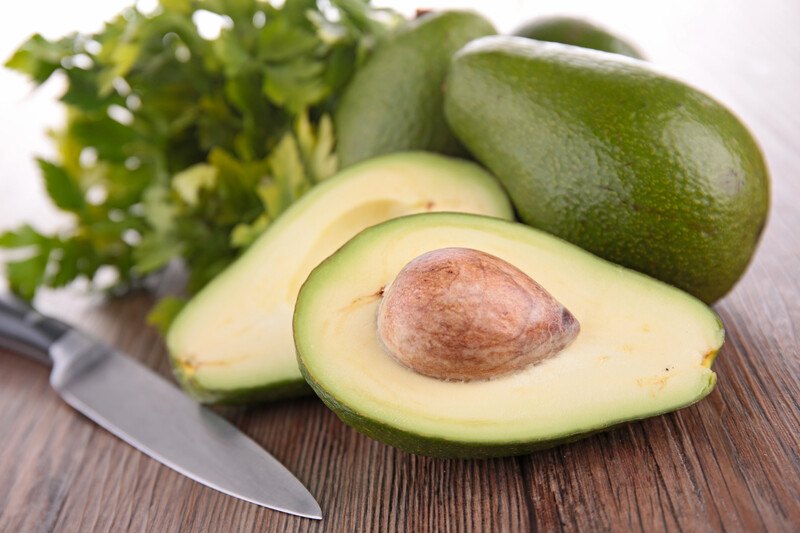 Avocados provide several health benefits which could improve weight loss indirectly. Avocados are a good source of fiber, which helps move food through the digestive system at a steady pace and contributes to gut health. The soluble fiber in avocados also helps people feel full, so they don't overeat.
Avocados are rich in healthy fats, and that includes oleic acid. This monounsaturated fat promotes heart health. One cup of cubed avocado contains around 165 mg of omega-3 fatty acids, too. The healthy fats profile increases the absorption of vitamin D, boosts testosterone and muscle growth, and helps reduce belly fat. Vitamin D is an important part of this because some research shows that it enhances weight loss, limits weight gain, and decreases body fat.
Avocados are also rich in vitamins K and B6.
Apple Cider Vinegar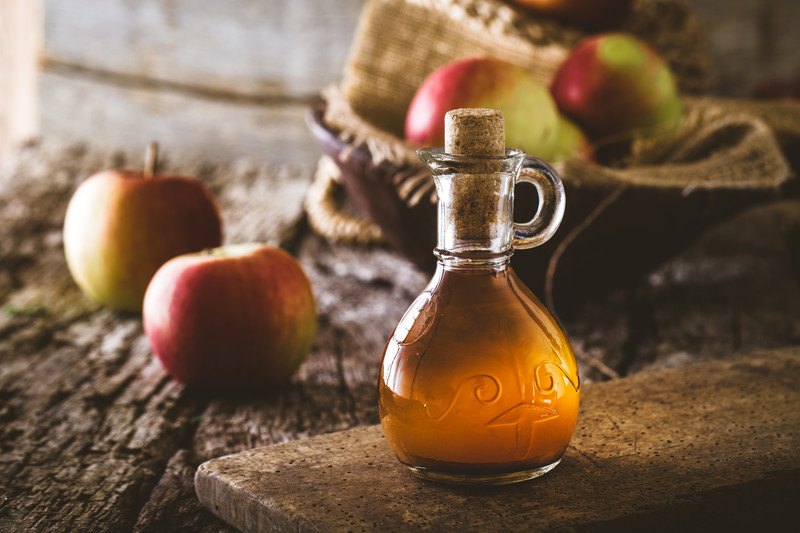 Like avocados, apple cider vinegar provides many health benefits that could impact weight. It alkalizes the body, and it has anti-inflammatory properties. This could help reduce muscle soreness in people who exercise to lose weight.
Apple cider vinegar is associated with decreased blood sugar levels and decreased insulin levels, so sugars aren't as readily stored as fat. It could increase the genes responsible for burning fat, too, and taking apple cider vinegar in water or pill form could help decrease the appetite.
Many of the studies focusing on apple cider vinegar have been performed on animals. However, apple cider vinegar continues to be touted as an effective home remedy for weight loss.
Salmon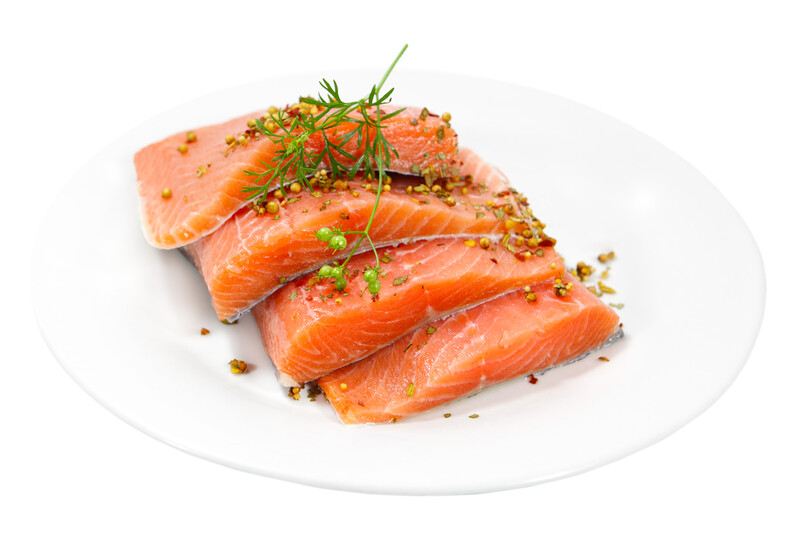 Salmon is an excellent source of protein, so it helps build muscle mass while also helping people feel satisfied when they eat. One three-ounce serving of salmon contains around 17 grams of protein, with 177 calories. Salmon is also rich in vitamins B6 and B12. These vitamins are important for thyroid function, as well as carbohydrate metabolism. Getting enough of these nutrients in your diet could boost your metabolism and help you lose weight. A serving of salmon provides 45% of the daily recommendation for vitamin B12 and 25% for vitamin B6.
Salmon has another metabolism-boosting hack. It's a significant source of omega-3 fatty acids. Some sources indicate that people who supplement with omega-3 fatty acids experience decreased fat in the liver. Other research is scanty, but eating fatty fish like salmon is associated with reduced fat gain.
Beans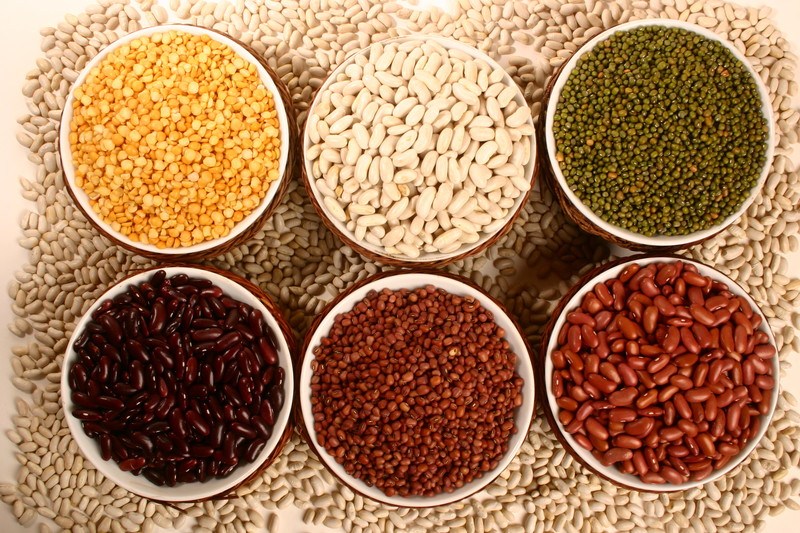 Beans are packed with soluble fiber, and this is great news for people looking to cut weight. Soluble fiber could help get rid of belly fat. Most beans contain a significant amount of soluble fiber. A cup of black beans provides around 4.8 grams of soluble fiber, while navy beans provide around 4.4 grams. A cup of light red kidney beans provides around 4 grams of soluble fiber.
Beans are high in protein, too. This helps control the appetite and build lean muscle mass, which, in turn, could help to burn fat.
Potassium is also found in beans, and it could help increase the metabolism and help control sugar cravings. This could be helpful for people who have trouble losing weight because they enjoy sweets too much.
Olive Oil And Olives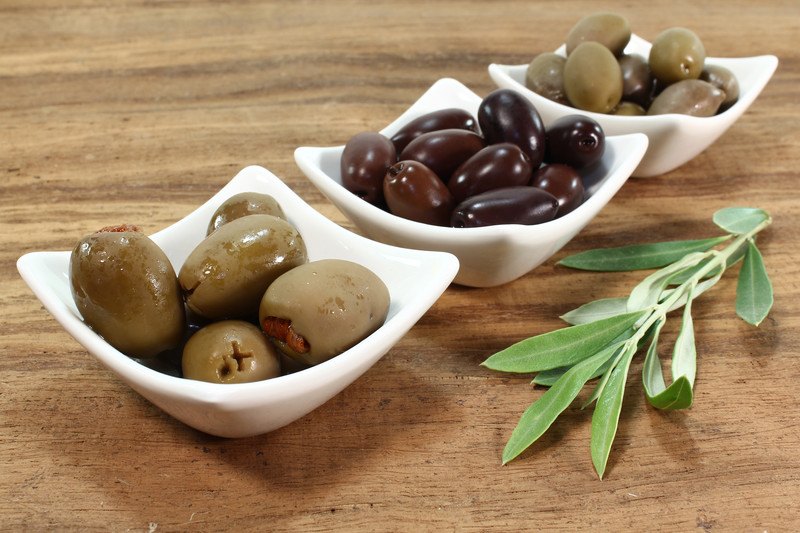 Olive oil and olives are both rich in healthy fats. Olive oil is known for its oleic acid content, which is a mono-unsaturated fat that's known for boosting heart health. Oils that contain high amounts of oleic acid could influence the way that fat is stored in the belly.
Olives also contain phytonutrients that provide anti-inflammatory and antioxidant properties. Inflammation stresses the body and releases cortisol, which contributes to fat storage in the belly. Eating olives and other foods with anti-inflammatory properties could help reduce the release of cortisol.
Ginger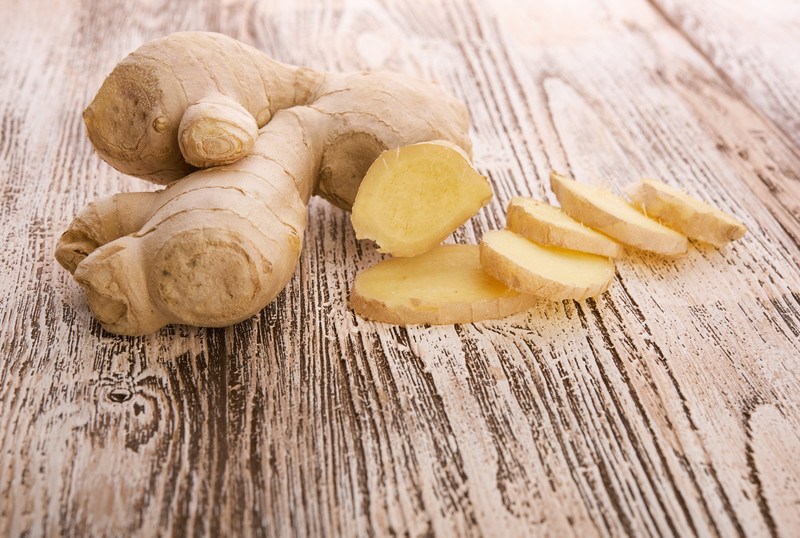 Ginger, a root spice that has several health benefits, is often used as a digestive aid. Like olives, ginger provides strong antioxidant and anti-inflammatory properties that could help fight stress and lower cortisol levels.
Ginger has some interesting properties that could help with weight loss. Some studies associate ginger with overall weight loss, controlling blood sugar levels, and a reduced BMI. Ginger also has some interesting compounds. The compounds Zingerone and Shogaols could adjust the way fat is stored and burned.
It's easy to cook with ginger. Many people also take it as a ginger tea or in other drinks, and some people take ginger in capsule form.
Three Winning Food Combinations For Easy Cutting
Now that you've read through the list of the 12 best foods for cutting, let's discuss some ways to combine foods that help make cutting easier. It can be difficult to give up your favorite foods while cutting, but these food combinations are as delicious as they are nutritious.
Combination #1: Refried Beans With Avocado Slices
Try a small serving of refried beans, flavored with minced onions and garlic, with a few avocado slices. The refried beans provide protein and fiber, while the avocado provides healthy fats and fiber to improve your gut microbiome and keep you from overeating. Just don't overdo it with either food.
Combination #2: Protein Powder Smoothie
Blend your favorite protein powder into a smoothie made mostly from green leafy vegetables and a handful of berries. Berries add the right amount of sweetness without packing in the sugars, and they provide other nutrients to complement the leafy greens and protein powders.
Combination #3: Lean Beef And Quinoa
Serve your favorite grilled lean beef with a side of cooked quinoa. This combination provides plenty of protein, as well as fiber, to help control the appetite and caloric intake. A side of spinach or a drink of lemon water could provide more nutrients and hydration.