In the United States, the weight loss industry was estimated at around $71 billion in 2019. This included market segments like commercial weight-loss chains (think Jenny Craig), meal replacement shakes and bars, medical weight loss programs, prescription weight loss drugs, and low-calorie frozen dinners.
Food has its place in both weight gain and weight loss because we get our energy from food. Just as some foods cause us to gain weight, other foods can actually promote thinner, healthier bodies. The best foods for weight loss are often high in fiber and nutrients, while at the same time being low in calories.
If you'd like to learn more, read through the following list of the 12 best foods for dieting. At the end of the list, I'll share three more tips to help you begin to use these foods often so you can lose weight.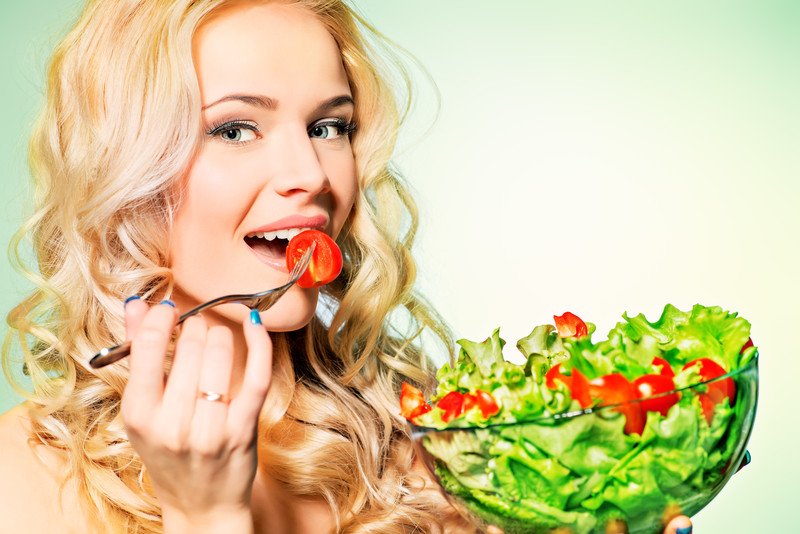 12 Fabulous Foods For Weight Loss
Oatmeal
Apple Cider Vinegar
Beans And Legumes
Leafy Greens
Eggs
Berries
Cruciferous Vegetables
Salmon
Potatoes
Turkey
Avocados
Bananas
Oatmeal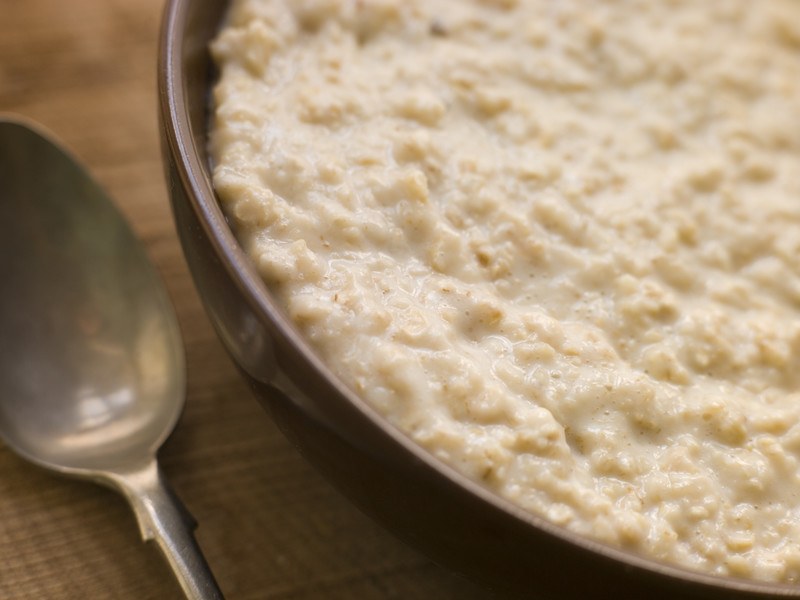 While there aren't any significant studies proving that oatmeal promotes weight loss, there are plenty of people who say it's worked for them. From a nutritional standpoint, oatmeal offers several health benefits that could make this possible.
Oatmeal is a low-glycemic food. This means it won't turn to sugar as quickly as some other foods do. The longer it takes to turn to sugar, the more likely your body is to eliminate it before it can be stored as fat. This makes it so you're not gaining fat when you're trying to lose it.
There's a lot of soluble fiber in oatmeal, too. Around ¾ cup of dry oats, made into oatmeal, contains around 3 grams of soluble fiber. This helps burn belly fat. People who eat around 10 grams of soluble fiber per day build up less visceral fat over time, as well.
Apple Cider Vinegar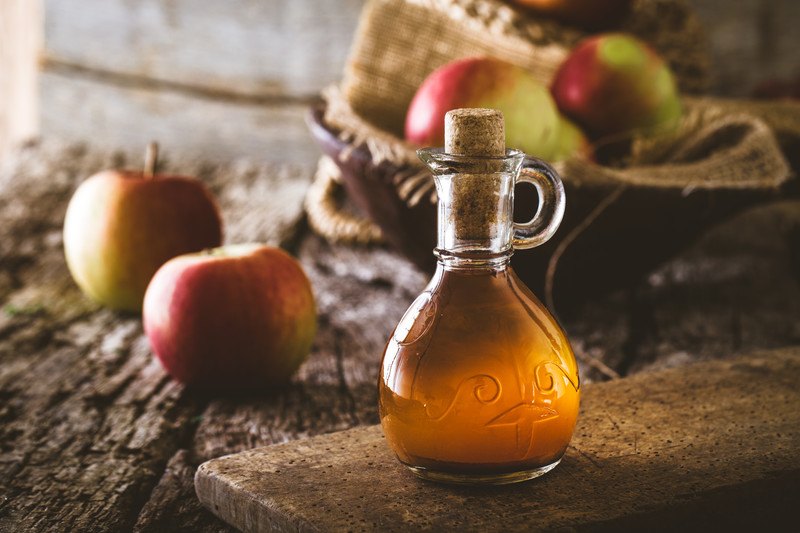 Animal studies on apple cider vinegar indicate that it could be good for a lot of things. It can lower blood sugar levels, decrease insulin levels, and improve metabolism. It also suppresses the appetite, so you don't eat more than you need to and gain weight instead of losing it.
When it comes to getting that excess fat off, apple cider vinegar is a star. Not only does it help burn fat, but it also could also reduce fat by changing the way that genes are expressed.
One way to take apple cider vinegar is by mixing it with olive oil and sea salt for an easy, nutritious salad dressing. Many people take apple cider vinegar in water, too—a tablespoon or so in a large tumbler of cold water can make a refreshing, fat-burning replacement for summertime lemonade.
Beans And Legumes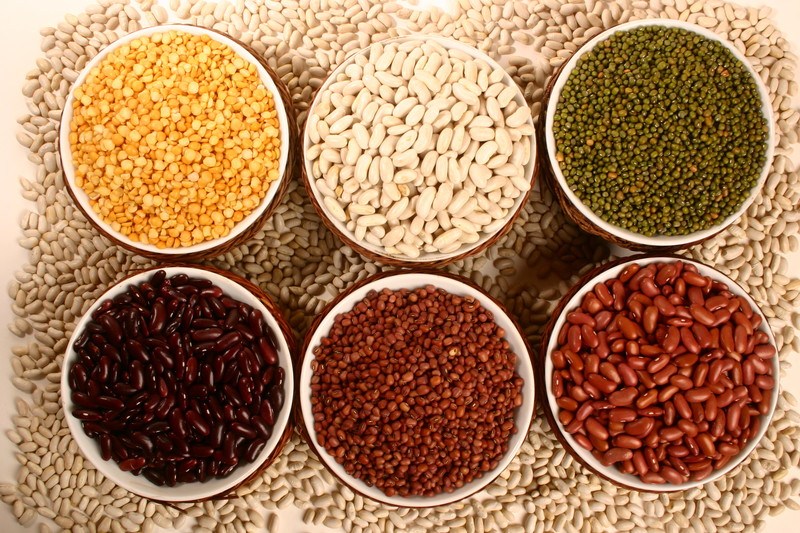 Like oatmeal, many types of legumes and beans are packed with soluble fiber that helps get rid of belly fat. Just a cup of black beans contains 4.8 grams of soluble fiber. Light red kidney beans contain around 4 grams per cup, and navy beans contain around 4.4 grams per cup.
Besides fiber, beans are also high in protein. This has several weight-loss benefits, including a better balance of weight-regulating hormones. People who eat enough protein feel could control their appetites better. Protein also helps build lean muscle mass—which, in turn, helps burn fat.
Beans are also high in potassium, which could help with weight loss because it boosts the metabolism. It could also help control sugar cravings, which could be helpful for people who want to lose weight but often give into cravings for sweets.
Leafy Greens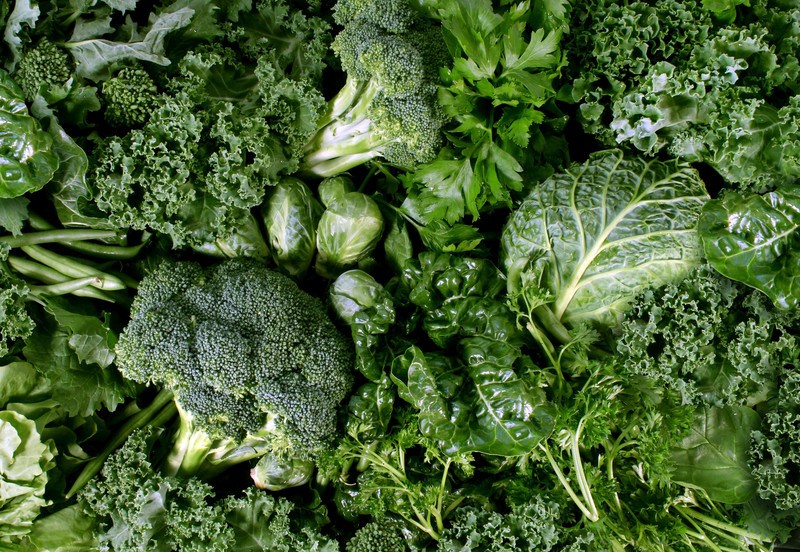 Leafy green vegetables are also high in potassium, and there are a wide variety of greens to choose from. Perhaps the highest in potassium is spinach and that's just one of the reasons why it's really good for you. One cup of frozen spinach contains 540 mg of potassium. Kale contains around 329 mg per cup, and a cup of swiss chard contains around 549 mg.
Leafy greens are high in other nutrients, too. These include vitamin C, K, and A, as well as B vitamins, including folate and cobalamin, which are necessary for a healthy metabolism. One of the best things about leafy green vegetables is that they're high in fiber but low in calories. Eating them in place of carbohydrates can help lower your caloric intake while still keeping you full.
Eggs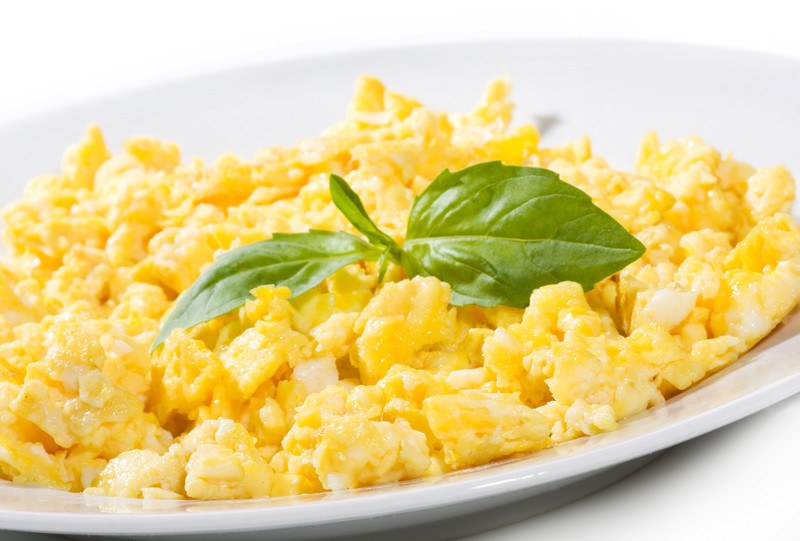 Eggs are another nutrient-dense food that can fill you up while lowering your caloric intake. One boiled egg contains around 77 calories, but it's packed with healthy fats and vitamins, including 15% of the recommended daily intake for both riboflavin and cobalamin. Eggs also contain potassium, zinc, and iodine, which can help you lose weight, too.
Eggs also have 25% of the recommended daily value for choline, an essential nutrient close to the B vitamin family. Choline's job is to help utilize body fats, and this can result in weight loss. This compound helps break down fats into smaller fat globules, and it helps remove fat from the liver.
Berries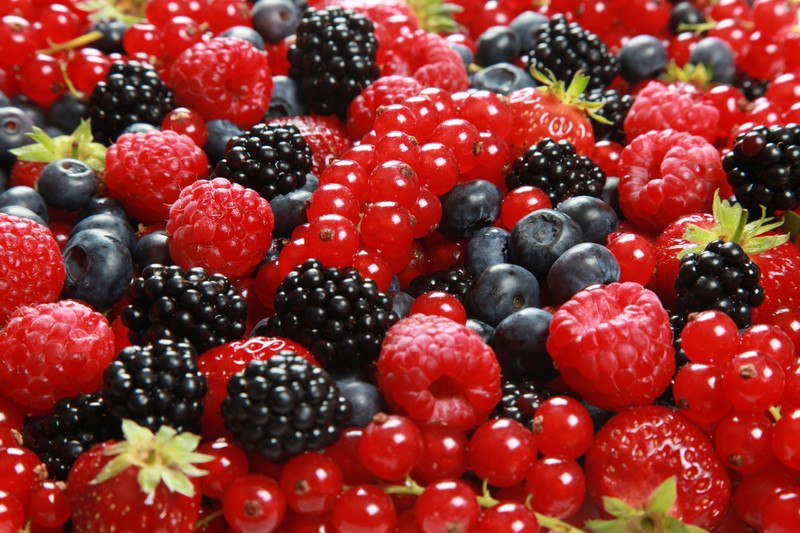 Berries are low in calories but are packed with nutrition and fat-fighting properties. Most berries have less than 84 calories per cup, and strawberries contain only 53 calories per cup.
As a whole, berries contain significant amounts of pectin, which is a type of soluble fiber. Like eating oatmeal, eating berries can leave you feeling fuller longer, so you eat fewer calories and begin to shed weight. The pectin in berries also helps reduce insulin resistance, which also makes losing weight easier.
One nice thing about berries is that there is a variety to choose from. Some berries have been studied for weight loss. For example, researchers at the University of Michigan found that blueberries turn on the get-thin-genes and help burn belly fat.
Cruciferous Vegetables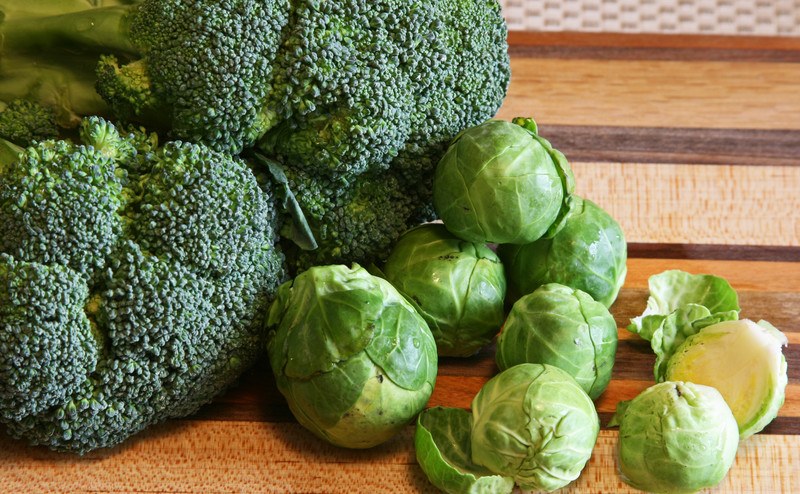 Cruciferous vegetables include cabbage, broccoli, brussels sprouts, cauliflower, bok choy, kale, and all the other vegetables found in the cabbage family. These vegetables help people lose weight partly because of their high-fiber, low-calorie content. Like other foods that are great for weight loss, they fill you up without adding extra energy.
Besides the high fiber content, cruciferous vegetables are packed with other nutrients that help human bodies function well and lose weight. These nutrients include potassium, folate, and B vitamins.
Salmon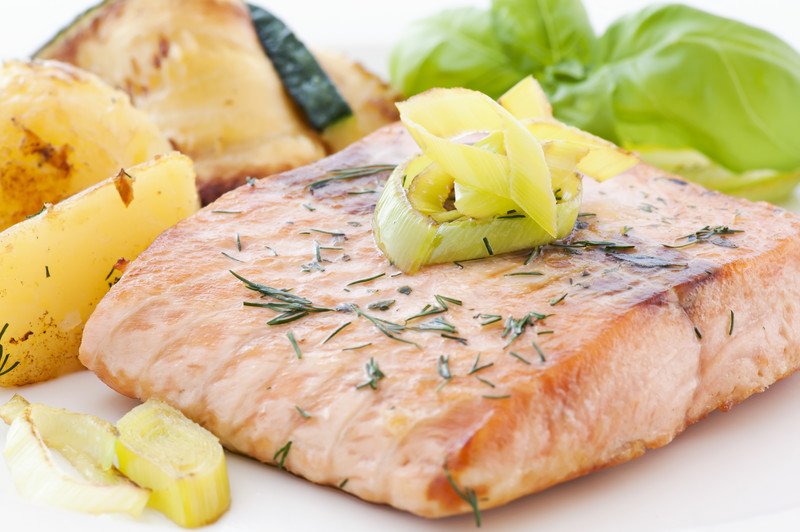 Salmon is high in protein, and it's also high in omega-3 fatty acids. Omega-3 fatty acids could boost the metabolism, so you burn more calories and lose weight. It's also been shown that people who supplement with omega-3 fatty acids decrease fat in the liver.
Research into omega-3 fatty acids and weight loss is scanty, but there is some evidence that eating fatty fish like salmon could help prevent weight from packing on. Besides salmon, fish oil omega-3 fatty acids are found in trout, sardines, mackerel, tuna, and other oily fish.
Potatoes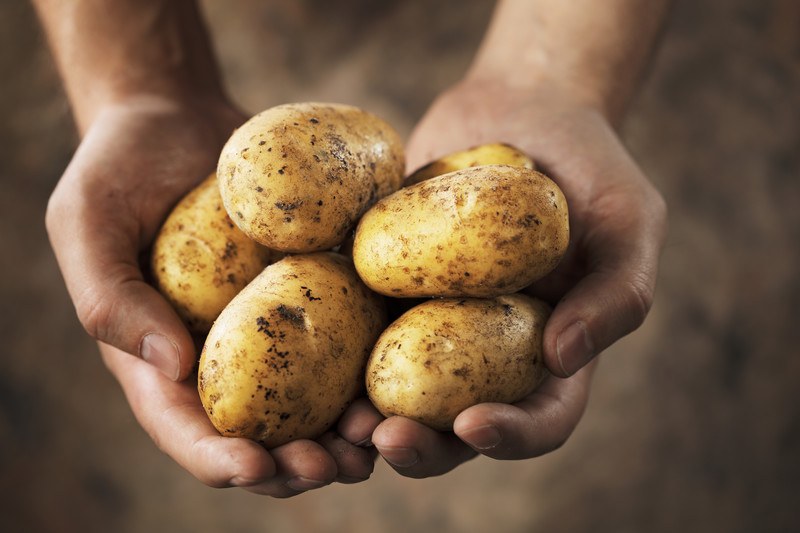 Potatoes are nutrient-dense, versatile food rich in vitamin C, potassium, and fiber. Almost half of the fiber is soluble fiber. Boiling potatoes adds to the resistant starch content, which could enhance its weight-loss benefits.
While potatoes have a high glycemic index, they don't have a super-high calorie content. One medium potato contains around 163 calories. If it's eaten plain, it could help to lower calorie intake.
One interesting thing about potatoes is that it's one of the foods rich in vitamin C. It's actually quite amazing how a medium potato contains around 70% of the recommended daily intake for vitamin C. Potatoes are also high in vitamin B6, which could stimulate the thyroid and help balance hormones in women, making it easier to lose weight.
Potatoes are a decent source of choline, too. One large potato contains 57 mg of choline.
Turkey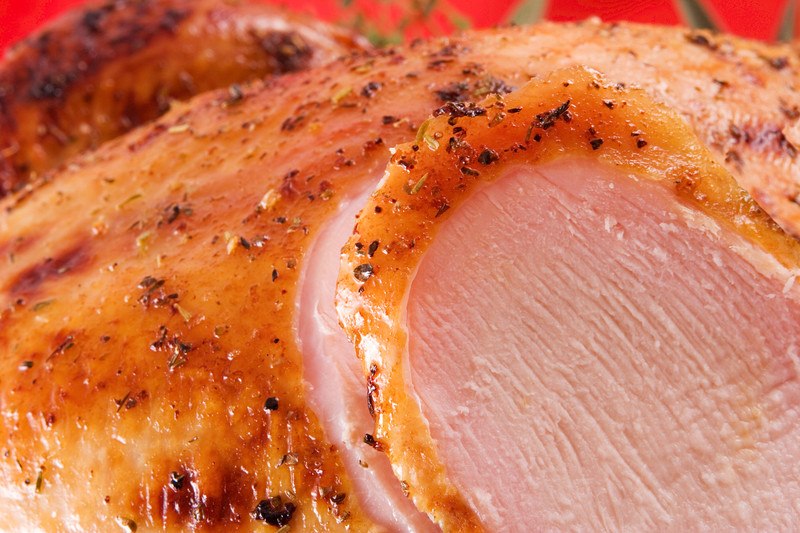 Turkey is high in protein and low in calories. A 3-oz serving contains around 23.7 grams of protein, with just 177 calories. Turkey also contains potassium, magnesium, iron, phosphorus, calcium, folate, and vitamins B12 and B6.
When it comes to weight loss, turkey can be a great choice because it contains so many nutrients but so few calories. Some studies have shown that the compound tryptophan can be useful for weight loss, too. Turkey is a great source of tryptophan.
Avocados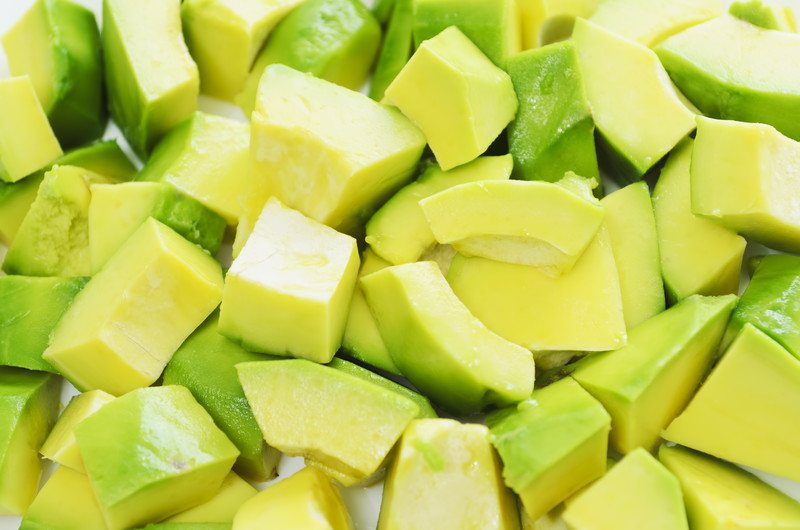 Research doesn't show that avocados directly help with weight loss, but the nutritional profile suggests that they can be helpful. Avocados contain significant amounts of potassium, fiber, and vitamin B6. A lot of the fiber is soluble fiber, which helps suppress the appetite and reduce belly fat.
Avocados are a high-fat food. One cup of avocado slices contains 21 grams of fat (or around 32% of the daily recommendation) and 234 calories. However, most of the fat found in avocados is monounsaturated fat in the form of oleic acid.
Oleic acid is the healthy fat found in olive oil. This fat promotes heart health and could help increase the absorption of fat-soluble vitamins like vitamin D. Some research shows that getting enough vitamin D enhances weight loss, decreases body fat, and limits weight gain.
Bananas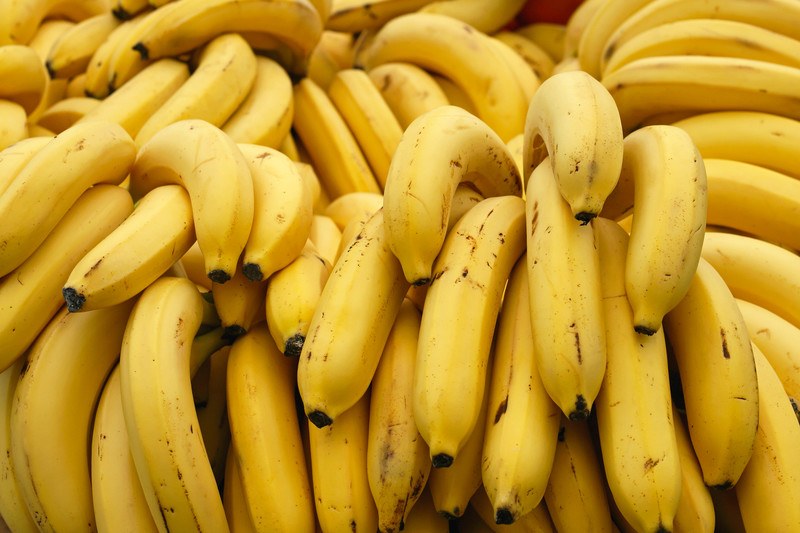 Like many other fat-fighting foods, bananas are high in soluble fiber and in potassium. One ripe banana contains around 3 grams of soluble fiber and 422 mg of potassium, as well as 12 mg of choline.
Bananas may not be the first choice for people on a keto-diet or low-carb eating plan. Bananas are high in calories that come from carbohydrates. Bananas also have a high glycemic index.
However, when they're eaten in moderation as part of a balanced diet, they could help people lose weight. Some people have lost weight on a 'banana diet,' where they have a banana first thing in the morning to take advantage of the high level of soluble fiber. The current recommendation from many experts for losing weight while eating bananas is to limit their intake to one banana per day.
Three Delicious Ways To Lose Weight
Now that you've read about the 12 best foods for dieting, you might wonder how to begin to make meals that enhance weight loss. Here are three easy tips for putting these foods to work for your personal weight loss.
Tip #1: Combine Fat-Fighting Foods When You Can
The best foods for weight loss can easily be combined into full meals with a varied nutrient profile. Make a game of choosing the most nutritious foods while keeping the calorie count down.
For example, you could have a turkey and potato dinner, along with a cruciferous vegetable like steamed broccoli, but skip the butter and gravy. Another idea is a three-bean chili served alongside a salad made from leafy green veggies topped with an apple cider vinegar dressing. Oatmeal sweetened with half a banana, a few berries, and a pinch of cinnamon makes a great breakfast choice, too.
Tip #2: Replace Pasta
In some dishes, swap out the pasta for potatoes. Pasta and potatoes are both relatively high on the glycemic index. However, potatoes contain potassium, which can control cravings for sweets. They also contain soluble fiber, which can help control the appetite and burn belly fat.
You can try the same trick with rice and riced cauliflower. Cauliflower is a cruciferous vegetable with a low glycemic index, low calorie count, and high nutrient profile. It can easily replace rice in dishes like soups and casseroles.
Tip #3: Fill Up On Fiber
Traditionally, one of the best ways to lose weight has been to keep the calorie count down. This is fairly easy to do when you eat foods that are high in fiber. Many of these foods, such as green leafy vegetables, have the added benefit of containing vitamins, minerals, and other compounds that could help with weight loss.
If you're just starting out, you might want to make a game out of this. For example, you could set a rule that you always eat your vegetables first at every meal. Or, you could set a rule to have berries for dessert every night or start every day with oatmeal. You could also focus on increasing fiber intake by adding in one new fiber-filled food every week.