Pregnancy is an exciting time in one's life. There will be many changes that mothers will go through during the 40-week pregnancy, but once you hold your baby in your arms, you will realize that the effort and sacrifices are worth it.
It's very important that expectant mothers take care of themselves during their pregnancy, and most especially during the first trimester. Experts say that this is the most critical stage in the development of your baby. It is during this time that your baby begins to form his or her body and of course organs.
It is also during this first trimester that birth defects develop, and also when most miscarriages occur. Take extra care of yourself, but you should not be afraid all the time. Just make sure you are active and eating healthy, and following hte advice of your doctor.
Nutrition is very important especially during the first trimester. What are the nutrients that you will need for the first trimester and what are the best foods for first trimester? Some of the essential ones you will need are folic acid, protein, iron, and calcium. Folic acid is particularly important as this will help in decreasing the chances of a birth defect in your baby. Protein, meanwhile, is important in the development of muscles while calcium will play a role in your baby's bones and teeth.
One thing that you should remember is that despite the idea that you may be eating for two, that is no excuse to just binge on whatever food is in front you. Gaining too much weight during pregnancy is also not advisable. Since your baby is just small, you will only need about 2,000 calories a day. But this may change depending on how active you are.
There are five types of foods that you must focus on if you want to eat healthy foods during your first trimester. They are fruits, dairy, vegetables, whole grain, and of course, proteins. You can check out each category for some suggestions on the specific foods that you can include in your everyday diet.
Best Foods for the First Trimester
Fruits
Dairy
Vegetables
Whole Grain
Protein
Fruits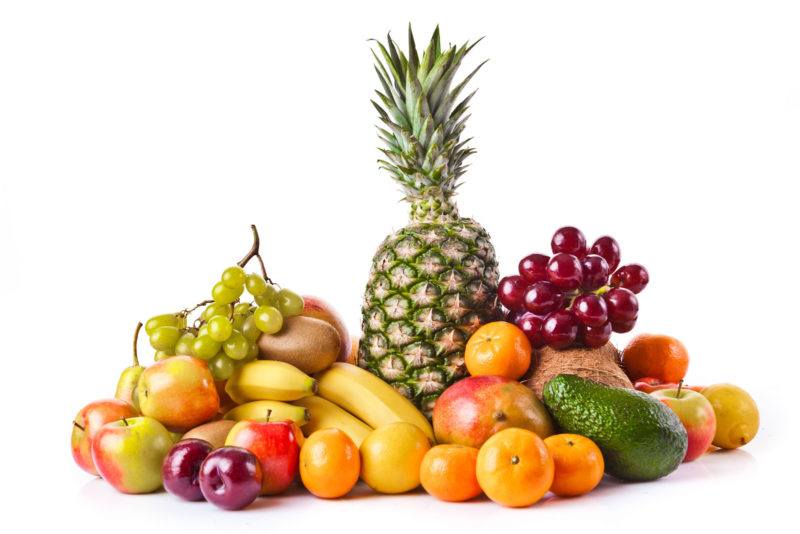 Fruits are great sources of many vitamins and minerals necessary for a healthy pregnancy. They are good sources of vitamin C which is essential in promoting bone and tissue development. Vitamin C also helps in assisting the body to properly absorb iron.
When buying fruits, it's important to go for organic ones. You don't want your fruits to have pesticides or other chemicals which will be dangerous for you and your baby. There are some trusty websites that sell fresh fruit online. You can check those out and see which ones would fit your need.
Aim for at least three servings of fruit per day. You can include them in your main meals like in salads, or you can have them as a snack. Fresh fruits are always the best choice, but you can also go for canned ones provided that they are stored with their natural juices and not in syrup.
Try to include at least one citrus fruit a day. This can be orange, tangerine, grapefruit or the like. You can combine many fruits to create a smoothie. If you will be using canned juice, limit yourself to only one cup a day as they can contain too much sugar.
For those who are experiencing morning sickness, bananas and apples are good choices.
Dairy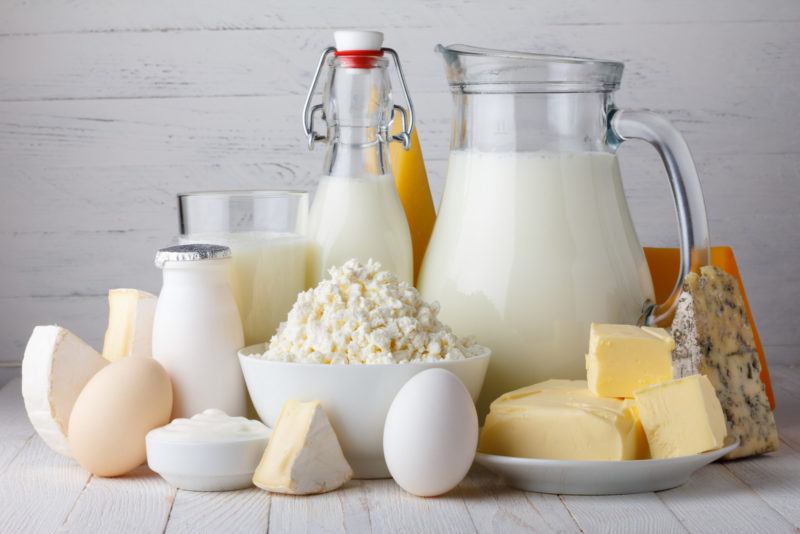 Dairy will be one of the best sources of calcium that you can eat. You already need enough of this before your pregnancy, but you will need more so that your baby can grow. What you need to understand is that your body will take calcium from your own supply and use it to grow your baby's bones and teeth. Whatever is taken from you should be restored. But since our bodies cannot create calcium, we will need to get it from supplements or the foods that we eat.
You will need about 1,000 milligrams of calcium per day during your pregnancy. That is about three servings daily. An ounce and a half of cheddar cheese will give you about 307 mg of calcium. If you want other options for cheese, you can join cheese of the month clubs so you can have access to more types of cheese.
Yogurt is also a good choice, as 8 oz will already make up almost 415 mg of calcium. Nonfat milk will give you about 300 mg. Some types of fish are also good sources of calcium, such as sardines and salmon. You can buy the canned ones and be sure to also consume the bones. Some leafy greens, such as kale can also be eaten for its calcium content.
Vegetables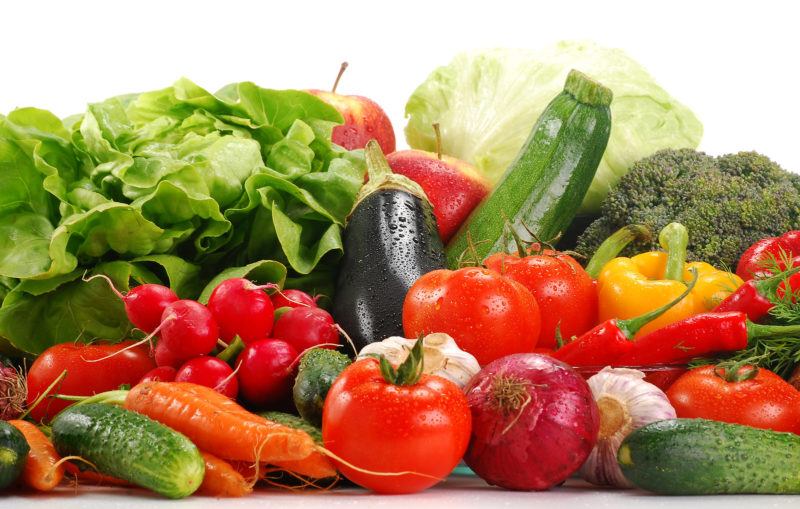 Of course, vegetables are of one of the best foods for the first trimester, and you need to be eating at least 3 or even 5 servings per day. Because some vegetables have more nutrients than others, you may be wondering which ones you should be eating. A good tip is to go for an array of vegetables mimicking the colors of the rainbow.
Think dark green vegetables like spinach and kale. You can combine this with some bright yellow corn and red tomatoes in a hearty soup or salad. Perhaps you'd like to take advantage of some vegetables that can be eaten raw, such as carrots and red bell peppers. Cooking can sometimes cause vegetables to lose some of their nutrients so for carrots and red bell peppers, you can just dip them in some hummus or mayonnaise.
If you'd like to know about more vegetable varieties, you can be a member of vegetable of the month clubs and get exclusive information and access to some harder-to-find vegetables.
Whole Grains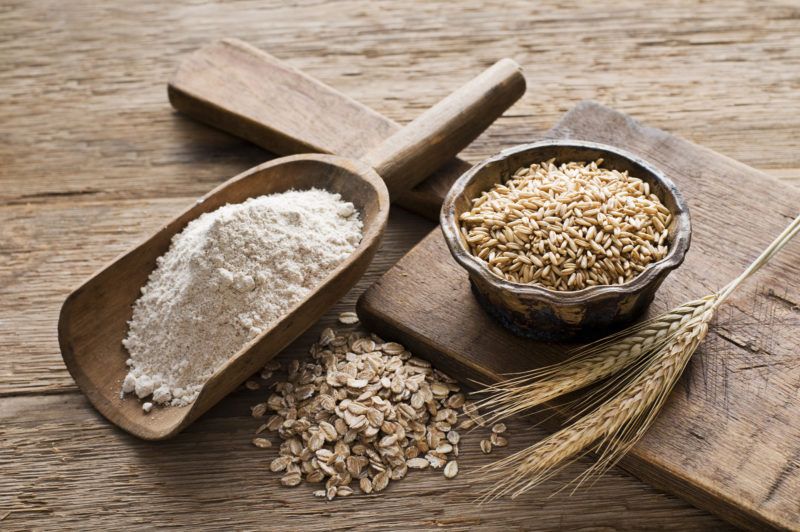 Most people eat grains throughout the day, but if you want a healthier meal, go for the whole-grain variety. Pregnant women should aim for around three servings a day, and you can have this for your three main meals. Whole grains are great sources of fiber, which will help you decrease the chances of developing hemorrhoids or constipation, which are common during pregnancy.
Whether you are having bread, cereal, pasta, or rice for your meal, choosing the whole-grain type would be better for you and your baby. You can jazz up your whole grain with spices such as these rice spices to give it more flavor.
Protein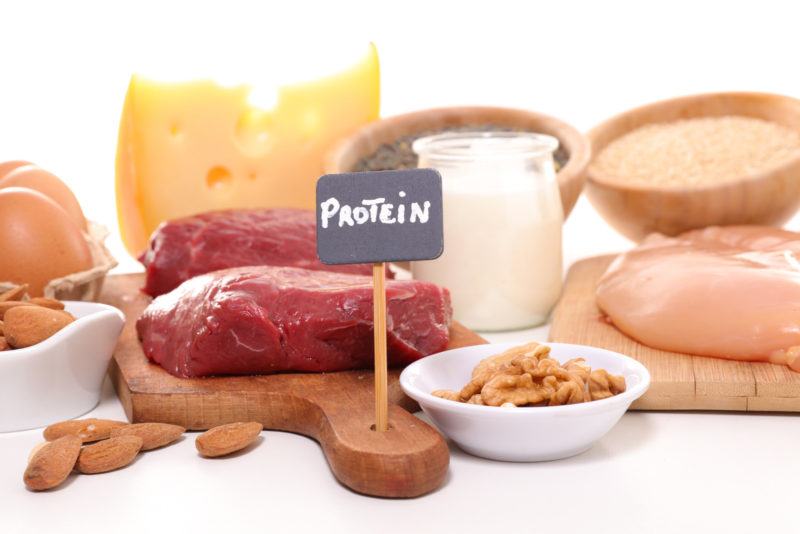 When it comes to protein, it is better to stick to lean meats as they are healthier and are good sources of iron and protein. Protein is important as we all know that the amino acids they contain serve as the building blocks of the cells of the body. Iron is also very important in a mother's diet as anemia is very common during pregnancy
Aim for cuts of meat like loin, chuck, or sirloin. Chicken breast or turkey breast are also good choices. If you find poultry to be too dry, especially when using the breast part, you can add them to soups to make it more hearty. Chicken breast is a very versatile ingredient and can be used in many meals, you can go Asian and try some Kung Pao Chicken, or you can go for Mexican Chicken Skewers for another night.
Other Tips for your First Trimester
Learn what foods you need to avoid
Aside from learning the foods that you should eat, there are also certain foods that need to be avoided throughout your pregnancy. You should remember that everything you are eating is also being absorbed by your baby, and while some foods may not affect you, it can prove to be harmful to them.
What are these foods? One is those that contain caffeine. You don't have to completely remove it from your diet, but you will need to limit your intake to about 200mg a day, according to WebMD. This means about just one cup of coffee or the like a day. Of course, drinking alcohol is out of the question.
Raw fish should also not be eaten, so it's time to say goodbye to sushi for the next few months. Some types of fish should also be avoided, such as king mackerel or tuna as they may have high-mercury content. Raw eggs are also a no-no, as they can be the cause of salmonella poisoning. It's important to cook your eggs thoroughly or use pasteurized eggs.
Most expectant mothers also experience morning sickness during the first trimester. To combat nausea, avoid spicy foods and those that have a high-fat content. Stick to bland foods when experiencing these symptoms.
Work out regularly
Unless told otherwise by your doctor, regular exercise should be a part of your first trimester. Working out will not only benefit you but also your baby, and you will feel the effects even after you have given birth. Some of the benefits of working our include better mood and sleep, lesser symptoms of morning sickness. Mothers who exercise also have an easier time in childbirth and less likely to have a caesarian delivery.
But you cannot just do any type of exercise that you want, even though you have already done these before you got pregnant. During pregnancy, you should aim for low-impact exercises, those that would not put too much of a strain on your body. This can be yoga or swimming. Some are still able to do some running and light weightlifting during the first trimester, but it is best to consult a professional before attempting more strenuous exercises.
Get enough sleep
Sleep is important regardless of whether you are pregnant or not. Most people who do not get adequate sleep increase their risk of getting sick and moody the next day. Due to the increase of progesterone in their bodies, mothers may be feeling very tired during the and some have a hard time sleeping. While many gain their energy after the first trimester, you should not wait three months before you get enough sleep.
Expectant mothers who do not get enough sleep may develop complications during their pregnancy, which may prove to be dangerous. There are some things you can do to help you sleep better. Try to get used to sleeping on your left side as this helps with blood flow and will help your baby. Sleeping on your back is not advisable.
Having caffeine before sleeping and exercising should be avoided as this will only make you more alert. Don't drink too much before sleeping because this will cause you to want to pee several times during the night, resulting in less restful sleep.
Keep phones and other gadgets with screens away from you when you sleep as using them will make you stay awake for a long time.
Make sure you stay hydrated
Hydration is important during pregnancy because it is water that assists the body in nutrient absorption, the same nutrients that is needed by your baby so that they can grow strong. Your body will also need more water so that it can produce amniotic fluid and more.
Because you now have another baby inside you, you will need more water than you used to consume before you were pregnant. Keep water with you throughout the day, especially when you are doing exercise or when it is hot outside.
But hydration does not just come from water, you can also eat some foods that can help you with hydration. Adding fruits to your water can help, and eating soups is also another strategy you can do.
Do not miss your prenatal checkups
This is very important. Once you have an inkling that you are pregnant, you should go to your doctor for a check-up. They will be able to tell you when your baby will be due, and they will also be able to gather important information such as your medical history which will come in handy in the future.
They will also be able to give you some vitamins that you might need to take and advise you regarding lifestyle changes and other tips that you can follow for an easier time during your pregnancy. Make sure to go to a doctor that you are comfortable with, and of course, follow safety protocols in order to avoid any untoward incident.