Belly fat is linked to several lifestyle diseases, including diabetes, cancers, and heart disease. With this in mind, trimming your tummy is a health issue as much as an aesthetic one.
Visceral fat can be difficult to get rid of. It takes dedicated effort that combines healthy eating with a consistent and effective exercise routine. If you're interested in losing belly fat to increase your health, this list of the 12 best foods for losing belly fat is a great place to start. At the end of the list, I'll share a few ideas for dishes that can jump-start your new flat-belly lifestyle.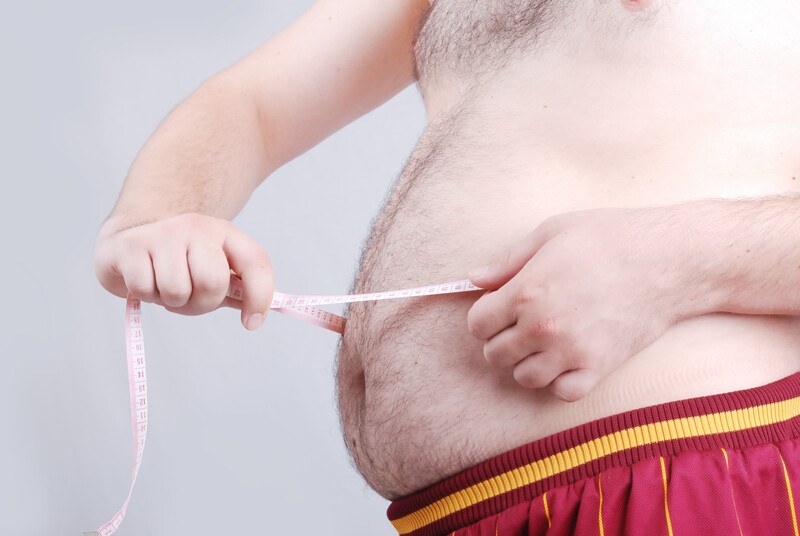 12 Fat Burning Foods
Cabbage
Avocado
Oatmeal
Eggs
Berries
Spinach
Bananas
Beans And Legumes
Chia Seeds
Olive Oil
Yogurt
Apple Cider Vinegar
Cabbage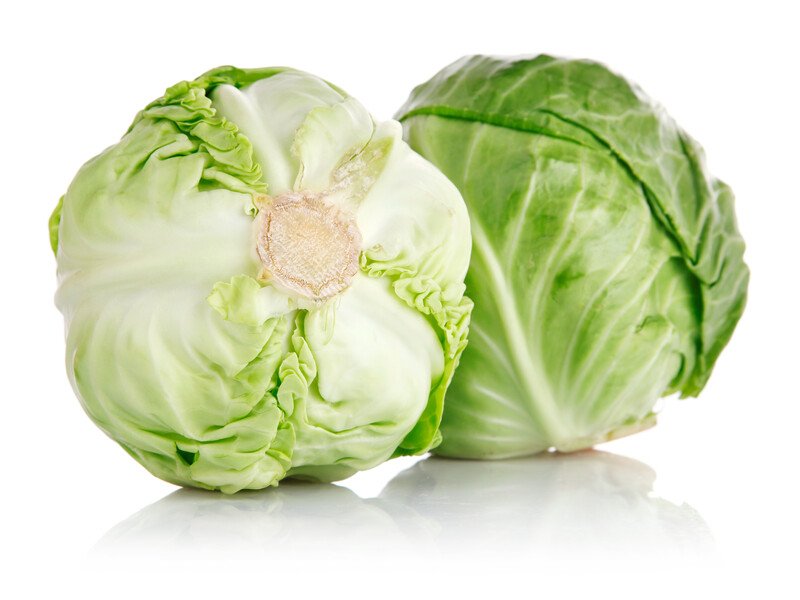 Cabbage is a cruciferous vegetable. Vegetables in this family contain significant amounts of a compound called sulforaphane, which has an interesting effect. Sulforaphane tends to turn inert white fat cells into brown and beige fat cells, where fat is actually burned as fuel.
Some animal studies show that supplementing diets with sulforaphane could reduce visceral fat by around 20%. Sulforaphane also has anti-oxidant, anti-cancer, and anti-inflammatory properties. Cabbage contains the most sulforaphane of all the cruciferous vegetables.
Cabbage is also great for losing weight because it's a low-calorie food, and it's packed with fiber. There are only around 33 calories in one cup of cooked cabbage. Some sources indicate that eating cabbage soup for every meal could help you lose up to 10 pounds per week. Overall, soups like cabbage soup have been linked to lower calorie intake.
Avocado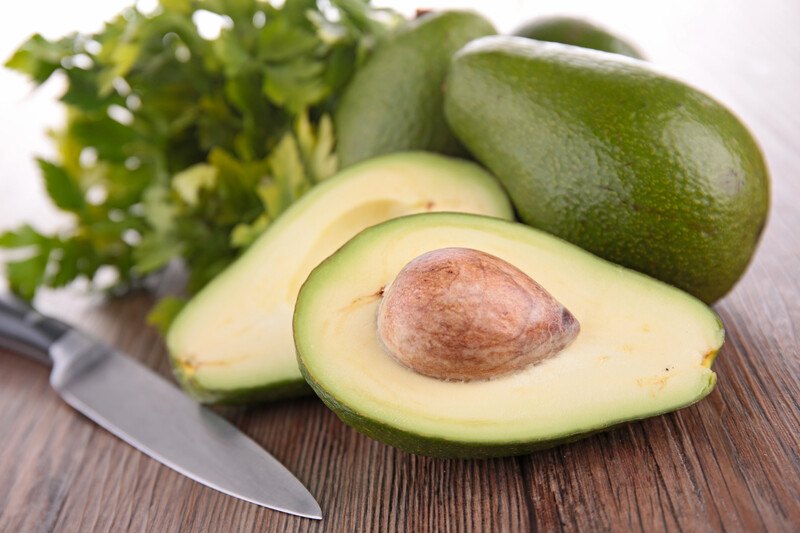 Avocados have a high-fat content, and at first glance, consumers may wonder whether they will actually gain weight eating avocados rather than losing them. However, avocados have a unique nutrient profile that supports weight loss and overall health.
Although avocados are high in fat, the fats are mostly monounsaturated fats such as oleic acid. Some sources indicate that the healthy fats in avocados actually reduce belly fat. At the same time, the soluble fiber found in avocados helps suppress the appetite and burn belly fat.
Besides healthy fats and fiber, avocados are rich in several vitamins and minerals that support weight loss. These nutrients include vitamin K, vitamin B6, and potassium, and avocados have also been shown to help increase the absorption of vitamin D. This is important because vitamin D is linked to enhanced weight loss, a decrease in body fat, and a limit in weight gain.
Oatmeal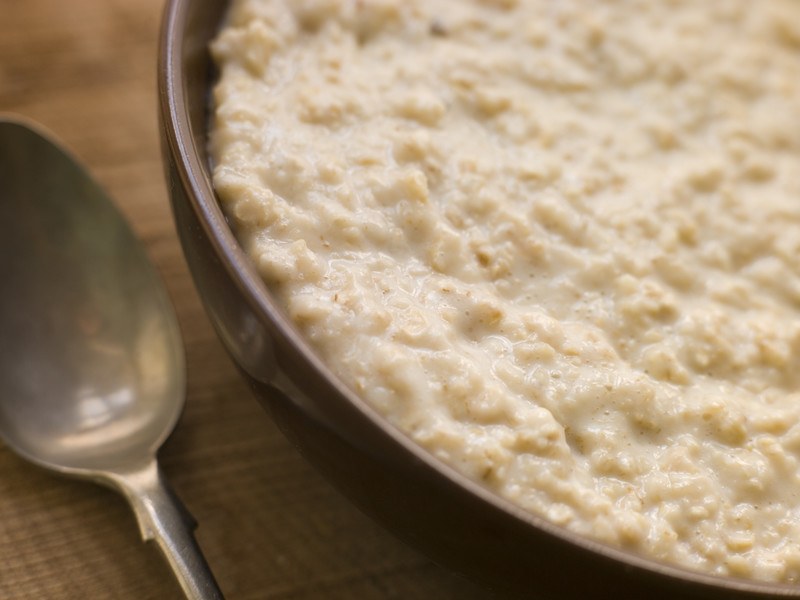 While oats are a grain, oatmeal is a low-glycemic index food that turns to sugar more slowly than some other foods. Like avocados, oatmeal contains soluble fiber that helps burn belly fat and keeps you feeling fuller longer. A serving size of around ¾ cup of oatmeal provides about 3 grams of soluble fiber, which, over time, could mean a lower build-up of visceral fat.
Oatmeal is rich in other nutrients that support weight loss, too. Half a cup of cooked oatmeal contains 77% of the daily recommendation for iron, which plays a role in fat loss because it helps bring oxygen to the cells where fat is burned. This serving size also provides 35% of the daily recommendation for vitamin B6, 18% for calcium, and 15% for magnesium.
One alternative to cooked oatmeal for breakfast is overnight oats.
Eggs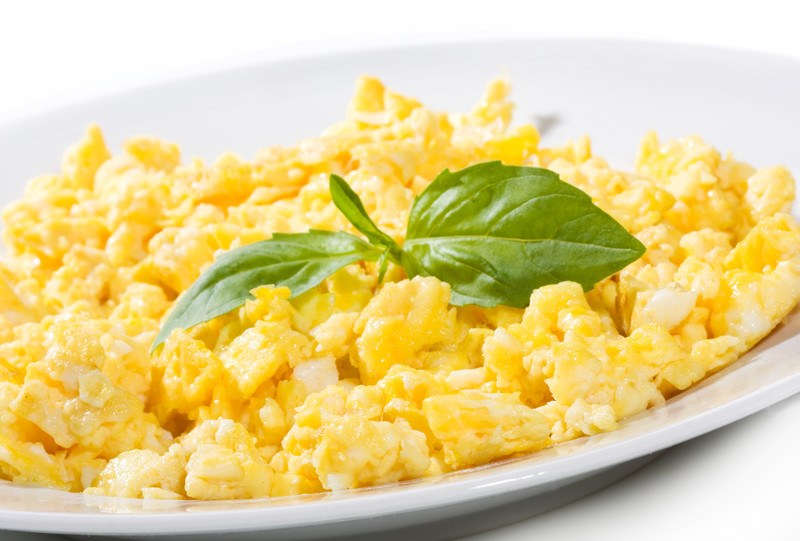 Eggs are a high-protein, low-carb food that contains several health benefits. They provide unsaturated fats, which promote heart health, and they're packed with nutrients that could help promote weight loss.
Eggs are a good source of vitamin D, which could promote overall weight loss. Eggs also provide vitamins B6 and B 12. People seeking to lose weight are sometimes injected with these vitamins to help make weight loss easier because they stimulate the thyroid. Eggs are also rich in potassium and in iodine—another substance that could give thyroid function a boost and help people begin to lose belly fat.
Eggs have one other very interesting compound: choline. Choline has been shown to help remove fat from the liver, which could help with weight loss. One egg provides 25% of the daily recommendation for choline.
Berries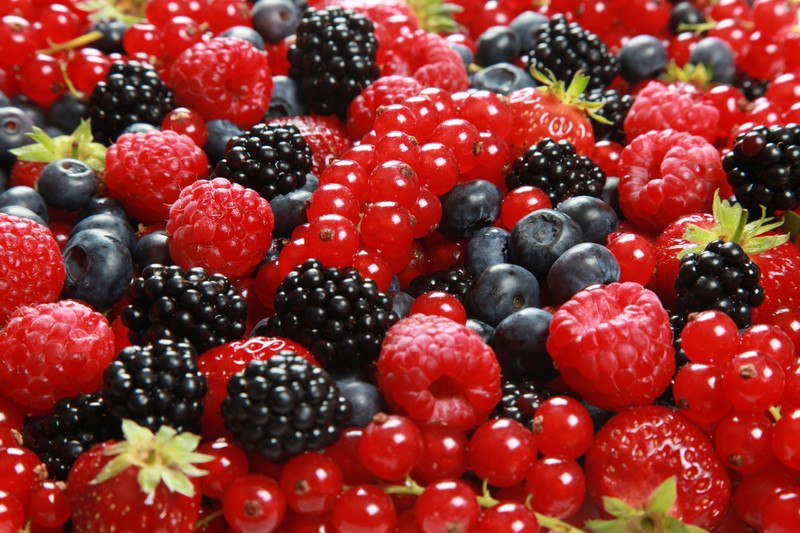 There is a wide variety of berries to try, and each berry has its own nutritional profile. However, most berries have a few things in common: they're low in calories, high in fiber, and packed with antioxidants that promote overall body health.
Most berries provide around 84 calories per cup. Some, like strawberries, only contain around 53 calories per cup. Even though they can be sweet and tangy, they're not likely to add a lot of energy to be stored as fat.
They also provide fiber, and some of that fiber is the soluble kind that helps promote the loss of belly fat. Most berries contain the soluble fiber known as pectin. Besides promoting gut health and belly fat loss, pectin helps reduce insulin resistance, which could also increase fat loss.
Some berries have unique compounds in them for helping people lose weight loss. Blueberries, for example, have been studied for their ability to promote weight loss by turning on the genes that cause people to lose weight.
Spinach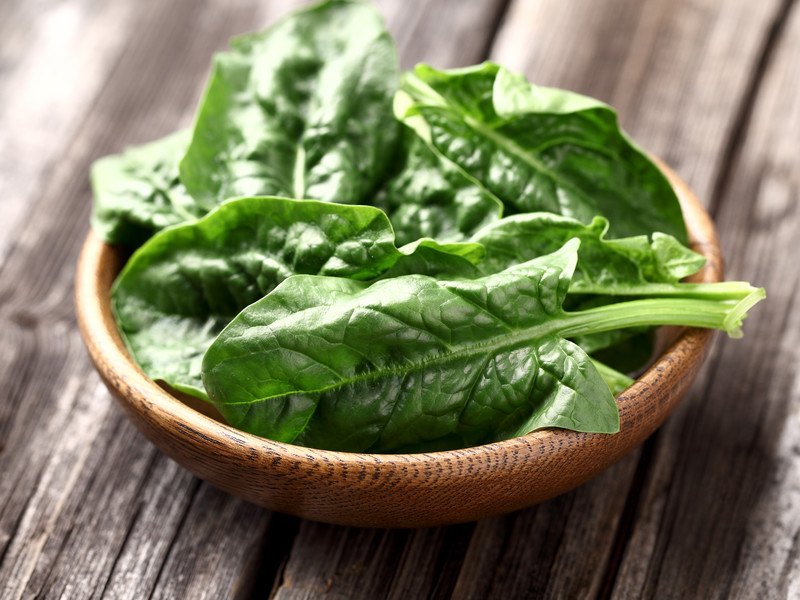 Dark green leafy vegetables are always a healthy food choice, and they shine when it comes to weight loss. This includes spinach, which has just 6.9 calories in a one-cup serving.
One cup of spinach also provides 181% of the daily recommendation for vitamin K. Vitamin K is interesting because it's associated with decreased abdominal and visceral fat, as well as fat loss throughout the body. Vitamin K has the ability to change the way fat is distributed in the body, as well.
Along with Vitamin A and other nutrients, vitamin K supports both fat and glucose metabolism. One cup of spinach provides 56% of the daily recommendation for vitamin A, which supports metabolism in the cells. Spinach is also a good source of iron, calcium, and vitamins C and B12.
Bananas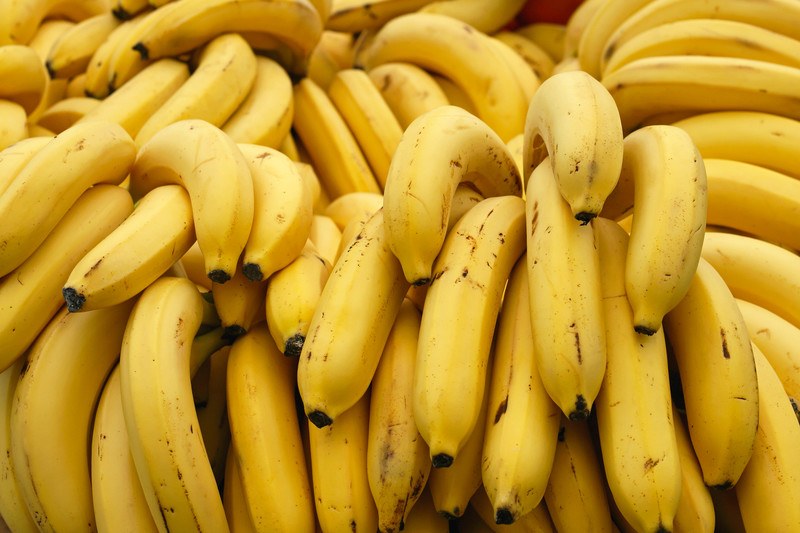 Bananas are a sweet fruit, but they're surprisingly good for weight loss. This is partially due to the high soluble fiber content found in bananas. One banana provides around 3 grams of soluble fiber, about the same amount as a bowl of oatmeal provides.
Some people recommend a 'banana diet,' where they start the day by eating a banana first thing after they wake up. Bananas do have a high glycemic index and they're relatively high in carbohydrates, so some experts recommend limiting your banana intake to one per day.
Bananas are also known for being rich in potassium and magnesium. These minerals help control muscles and the heart rhythm, but they could also help control sugar cravings, and this could contribute to less fat buildup in the belly.
Beans And Legumes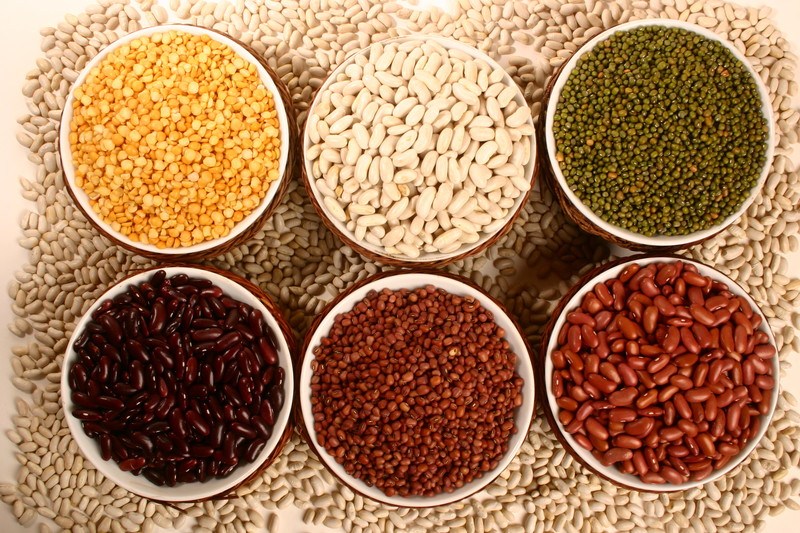 Like berries, avocados, and oatmeal, beans, and other legumes contain soluble fiber that helps fight belly fat. For example, one cup of black beans contains 4.8 grams of soluble fiber.
Many legumes, regardless of their types, are also rich in protein, which could help regulate the hormones that allow weight loss to happen. One cup of black beans provides 84% of the daily recommendation of protein. Protein could also help build lean muscle mass, which could help burn fat.
Both the fiber and the protein in beans and legumes help people feel full and control their appetites, so they don't overeat and sabotage their weight-loss efforts.
Chia Seeds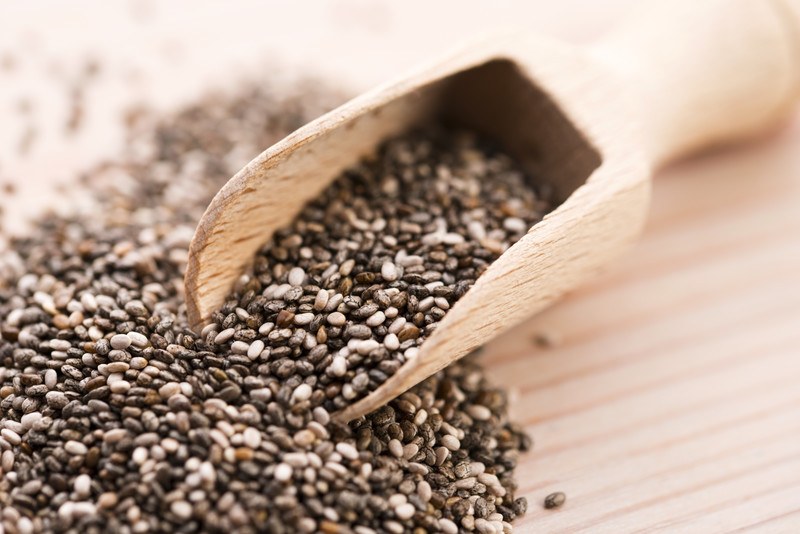 Chia seeds are a superfood that contains healthy fats, fiber, and several vitamins and minerals. Chia seeds are high in omega-3 fatty acids, which are great for heart health but also reduce inflammation and belly fat.
Chia seeds are also high in soluble fiber. One ounce of chia seeds contains 40% of the daily recommendation for fiber. This could help keep dieters full so they don't overeat.
One interesting mineral that chia seeds provide is magnesium. Magnesium helps to regulate insulin sensitivity, and this impacts the amount of fat stored in the body. One ounce of chia seeds provides 23% of the daily recommendation for magnesium, as well as 17% for calcium and 12% for iron.
Olive Oil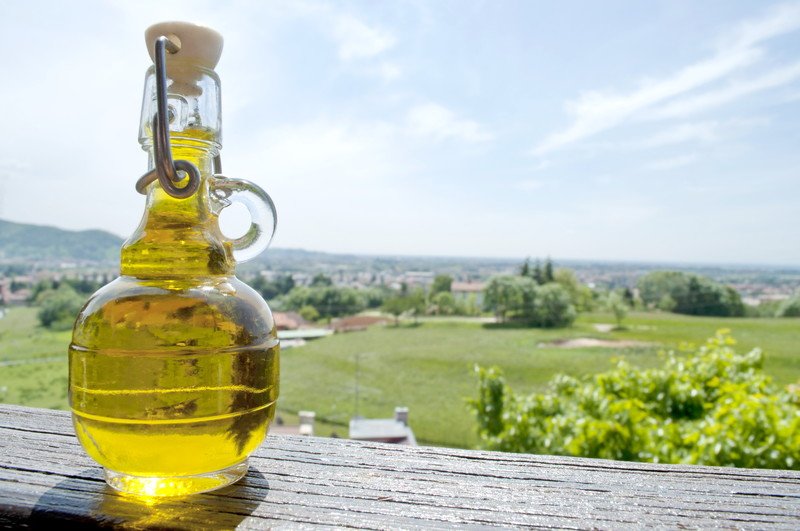 Olive oil has a great reputation for helping support heart health. This is mainly due to its high levels of mono-unsaturated fat. Like avocados, olive oil is rich in oleic acid. Oleic acid helps reduce inflammation and cholesterol.
The oleic acid found in olive oil also influences the way fat is stored. Rather than storing fat in the abdomen, oleic acid shifts fat storage to under the skin. One other benefit of oleic acid is that it helps people feel full longer.
Olive oil is easy to cook with, and it makes an excellent salad dressing when it's mixed with sea salt and apple cider vinegar.
Yogurt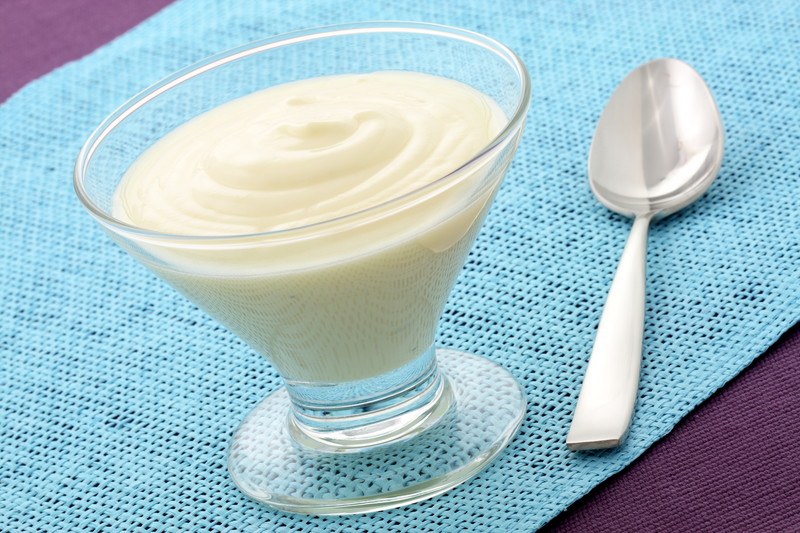 Yogurt is a great breakfast food and side dish with a ton of health benefits. It's probably best known for its effect on the microbiome. Yogurt contains probiotic bacteria such as Lactobacillus Acidophilus that contribute to a healthy gut. Since a poor gut microbiome is associated with more belly fat, it stands to reason that the more you can do to increase the health of your gut, the better your chances are of losing belly fat.
Yogurt also contains protein and calcium. A seven-ounce serving of Greek yogurt provides 18% of the daily recommendation for calcium and around 34% for protein. It's also a good source of magnesium, vitamin B12, and vitamin B6.
Apple Cider Vinegar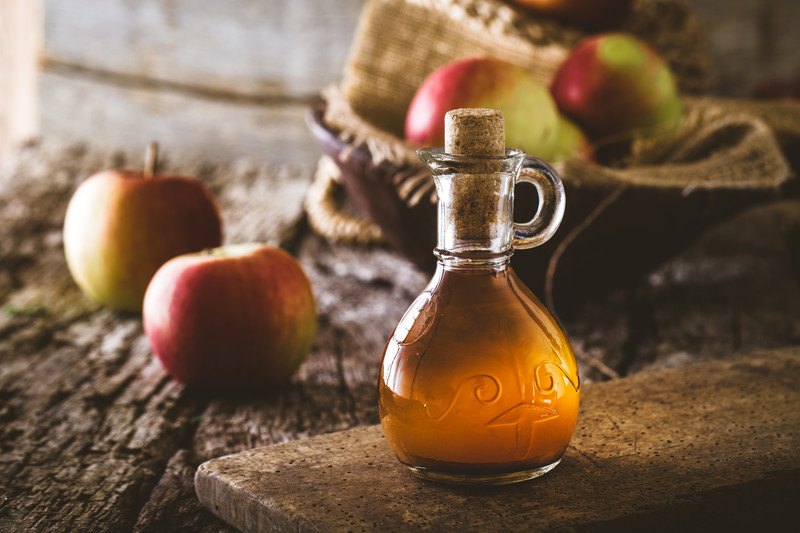 Apple cider vinegar has been touted as a miracle food for several reasons. It's been associated with lower blood sugar levels and insulin levels. It could also improve metabolism and help control the appetite.
Apple cider vinegar is also linked to overall weight loss. It could help change the way genes are expressed, which could help reduce the amount of fat your body stores and where it stores it.
Apple cider vinegar can be taken in capsule form. Some people drink it in hot water like tea or lemonade, as well. It's definitely one of those drinks for weight loss.
Three Fun Dishes For Flat Bellies
Now that you've read through the list of the 12 best foods for losing belly fat, are you ready to jump into your new lifestyle? You might enjoy the following dishes. They're all packed with nutrients that support losing belly fat and regaining health.
Idea #1: Spinach Salad With Olive Oil Salad Dressing
Top fresh spinach with nuts, sunflower seeds, and fresh raspberries. Toss in a salad dressing made from olive oil, sea salt, and apple cider vinegar.
Idea #2: Banana Nut Oatmeal
Make oatmeal from scratch using old-fashioned rolled oats. Add half a teaspoon of cinnamon and half a banana to sweeten it, and mix in some chopped nuts for a nice crunch.
Idea #3: Superfood Smoothie
Blend yogurt, spinach, berries, bananas, and chia seeds. For added flavor, mix in cinnamon or ginger.