All women go through menopause. It is a natural process that creates changes in your body and even your emotional state. There is no set age of when it can happen, some women start transitioning even while they are only in their 40s while there are those who begin the transition when they have passed 50.
Menopause can manifest in many types of symptoms. One of the most common is, of course, irregular periods. There is a transition time leading up to menopause and it can take a few months or even years before you get there. Aside from irregular periods, vaginal dryness and hot flashes are also common symptoms.
The two mentioned above, hot flashes and vaginal dryness, often lead to other symptoms, such as lack of sleep and lack of sexual desire. Hot flashes can go on for years, with women experiencing various degrees, from feeling warm to burning up. Some are not able to sleep properly because of night sweats. They can be treated by medications or even a proper menopause diet.
As you are entering menopause, the estrogen in your body also decreases, leading to changes in your vagina, such as irritation or dryness. The latter leads to some women not enjoying sex as it can be an unpleasant experience. Mood swings are also frequent as the body's hormone levels continue to be erratic.
There are also some complications that may arise once you have entered menopause. There is a possibility that you will gain weight. This is because your body's metabolism will slow down. Aside from that, there is also a higher risk of getting diseases like osteoporosis and cardiovascular disease.
Reading through all these symptoms, it seems like a nightmare to have to go through menopause. The good news is that there are things you can do to help with both the transition and even during and after menopause. We have listed down the tips below. But one of the most important things you need to focus on is your diet. The best foods for menopause can help alleviate the symptoms that may be causing you to have a hard time.
Best Foods for Menopause
Eggs
Whole grains
Salmon
Broccoli
Leafy Greens
Chicken
Berries
Soy
Apples
Yogurt
Green tea
Eggs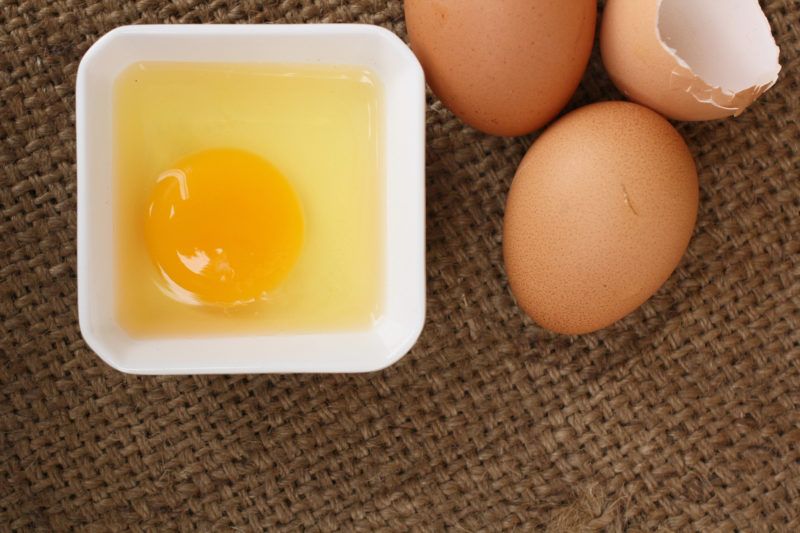 There has long been a debate on whether eggs are good for you, as it does have high cholesterol. But science has proven that they are actually the good kind of cholesterol. Instead of increasing your LDL levels, eggs can actually help to reduce them.
Eggs are also rich in iron, of which older women should get at least 8 milligrams a day, according to WebMD. It's also a good source of vitamin D, a nutrient which many women need more of. 100 grams of the egg will also yield 50 mg of calcium.
Calcium is very important for menopausal women as they are more at risk of getting fractures due to the estrogen levels in their bodies. Aside from eggs, other types of dairy like cheese and milk are also welcome.
Whole grains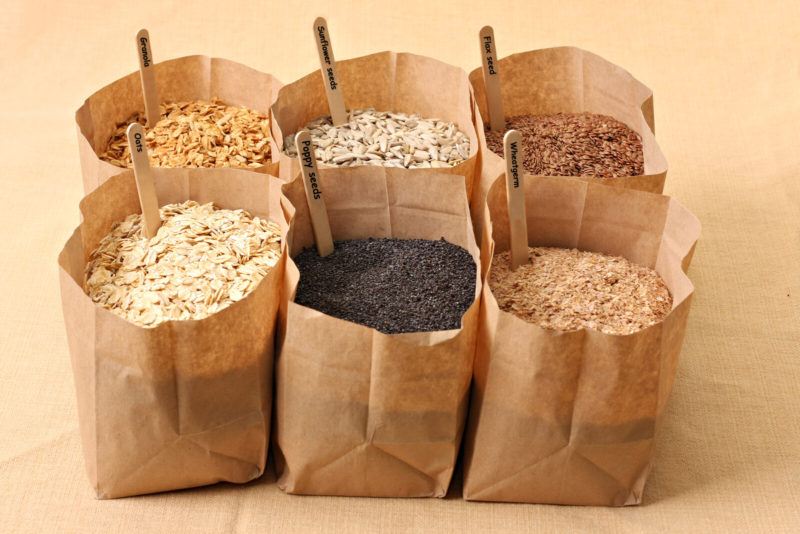 Whole-grain foods like oatmeal, brown rice, quinoa, and the like are packed with nutrients that are good for menopausal women. Adding this to your diet can even lower your chances of early death, and reduces the risk of some serious diseases like heart attack and stroke.
If you're wondering how to add whole grain to your diet, you can just easily substitute it with your refined grain foods. Instead of the usual white bread or white rice, go for quinoa or wild rice. If you like to make your own bread or bake, use whole wheat instead. This Brown Rice Flour Pizza Dough is tasty and healthy and would be the perfect weekday meal for the whole family.
Salmon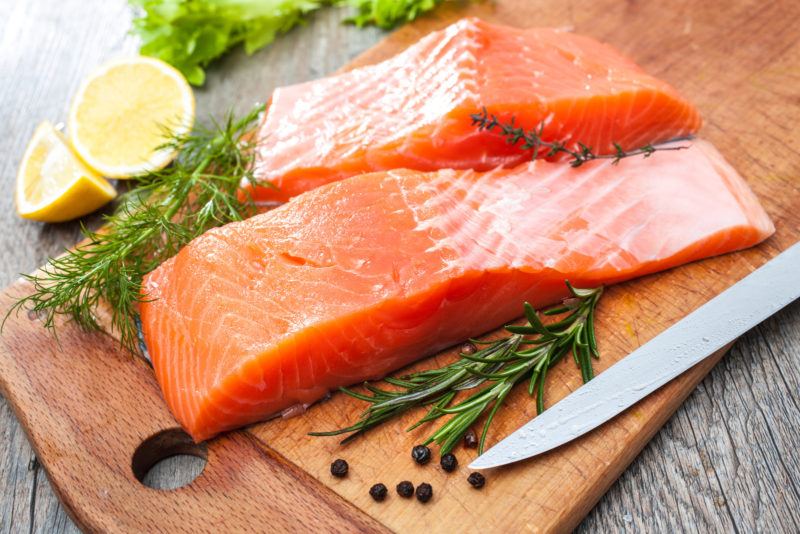 Are you frequently experiencing night sweats in the past months? You might want to add healthy fats to your diet, especially omega-3 fatty acids. It seems that those who take them as supplements have seen a decline in the number of times they experience hot flashes. Not only that, but the symptoms are less severe than usual.
Salmon is one of the best sources of omega-3 fatty acids. Other fatty fish you can try include anchovies and mackerel. Salmon is very versatile, you can eat it raw, sashimi-style, or cook it with cream or teriyaki. If you're looking for more ways to cook salmon, try these spices which work best with salmon for your next dinner.
Broccoli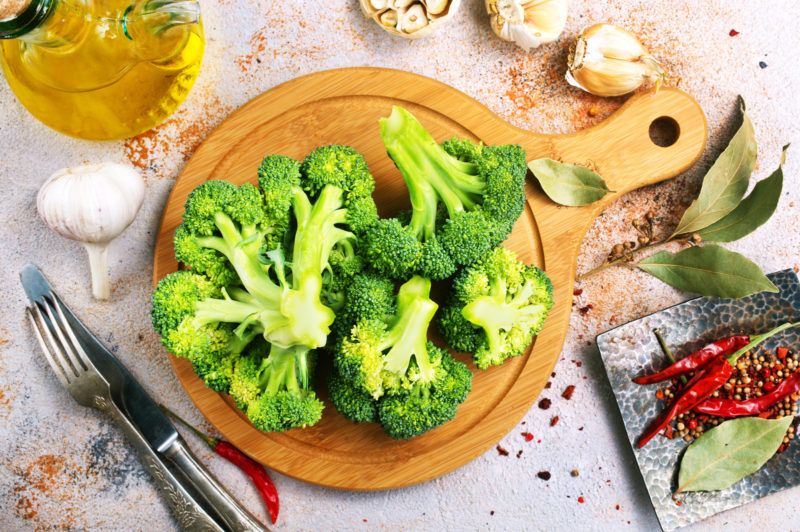 Broccoli and other cruciferous vegetables like cabbage and cauliflower have many benefits that you can enjoy. They are low in calories, perfect for those who are trying to not gain weight. But they are also rich in nutrients like vitamins C and E, and folate.
For menopausal women, cruciferous vegetables can actually help lower their risk for breast cancer. Some estrogens have been linked to a higher chance of getting breast cancer, and broccoli has shown that it can actually decrease this type of estrogen.
Leafy Greens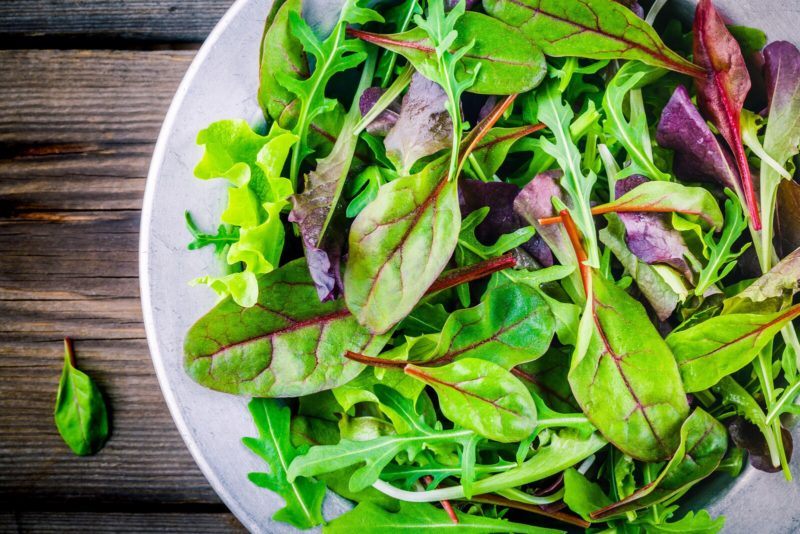 There are so many reasons that you need to eat leafy-greens. regardless of your gender or age, they should always be a part of your diet. Another food that is low in calories but packed with nutrients, green-leafy vegetables can help to relieve your stress, boost your immune system, and support your bone health.
The latter is very important for those in menopause, as we all know that with age comes brittle bones. and weaker muscles. The calcium and potassium content in leafy greens can go a long way in helping with those conditions.
If you are tired of eating leafy greens in smoothies and salads, there are many other delicious ways to eat green leafy vegetables, from muffins to lasagna. You can use them in a variety of ways.
Chicken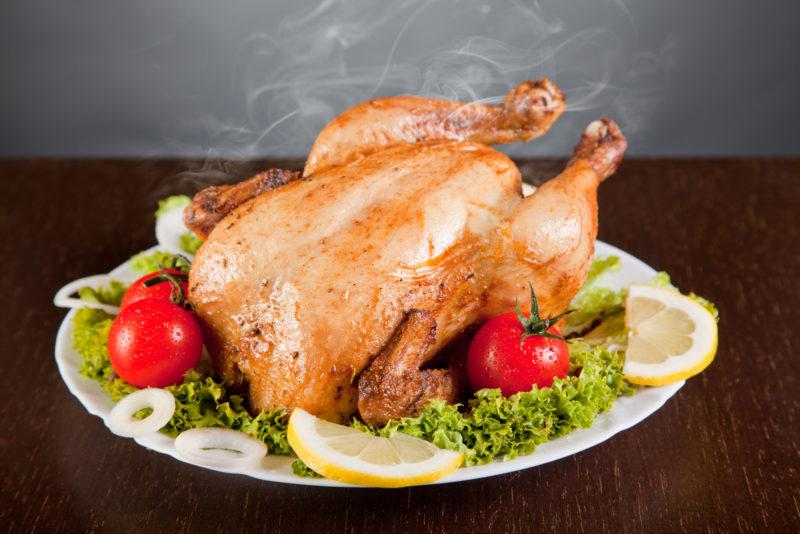 As previously mentioned in this article, there is a drop in women's estrogen levels because of menopause. Due to this, your bone health and muscles may suffer. This is why you need protein in your diet. Proteins are macronutrients that your body needs in order for it to function properly.
Those who eat enough protein may even delay their symptoms of menopause. Chicken is the perfect source of protein because it would help with your daily intake but not load your body with too many saturated fats. Go for a leaner cut like chicken breasts. While this part may be blander compared to the darker meat like the thighs, adding some spices for chicken can easily remedy this dilemma.
Berries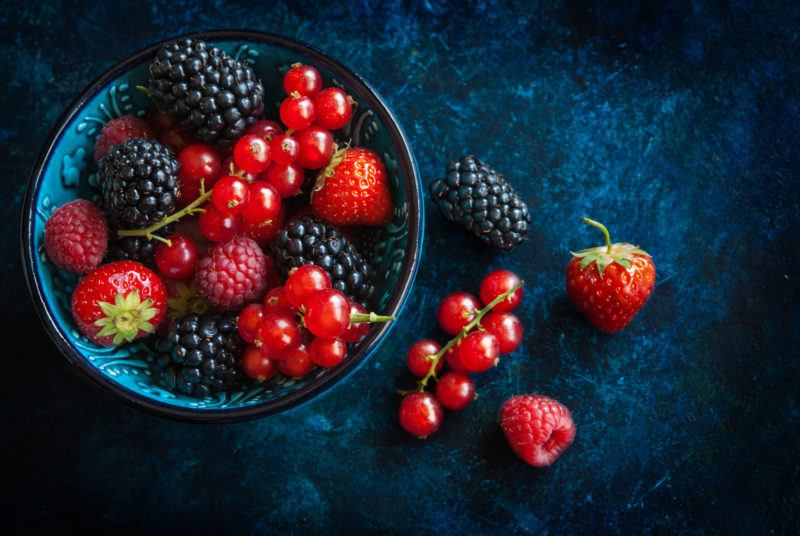 If you're looking for something refreshing for your menopause diet, make sure to always add berries to your meals. They are rich in antioxidants which we know can protect you from a variety of diseases, including high blood pressure, a condition that has become prevalent in many postmenopausal women. Blueberries, in particular, helped to lower the systolic blood pressure by 5% while the diastolic blood pressure can be lowered by more than 6%.
Soy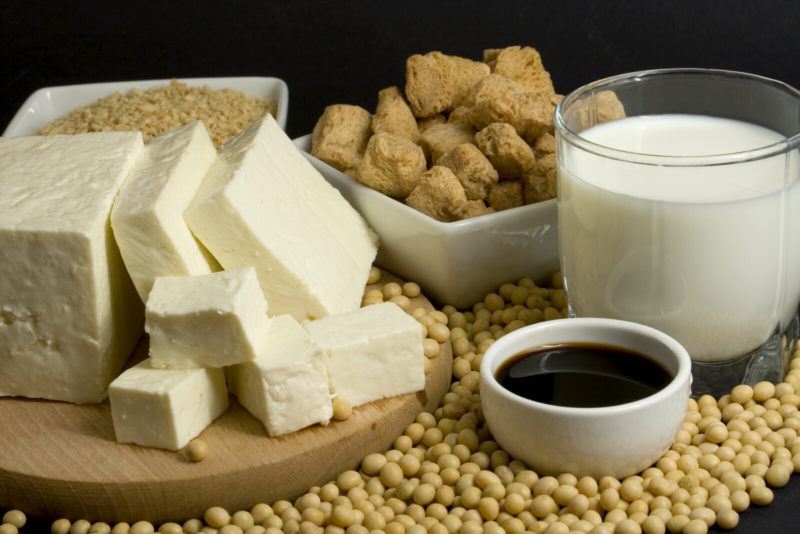 A. lot of diets do not like to add soy and other soy products to their roster but for menopausal women, they can be very helpful. Soy is a good source of phytoestrogen, which may alleviate symptoms of menopause. For many women, the symptoms they are experiencing during the transition can become really uncomfortable and some have turned. to hormone replacement therapy in order to control the symptoms.
Soy can act as a weak estrogen in their bodies so they will not need to go through the hormone therapy. Some of the choices you can have for soy include tofu, tempeh, and edamame.
Apples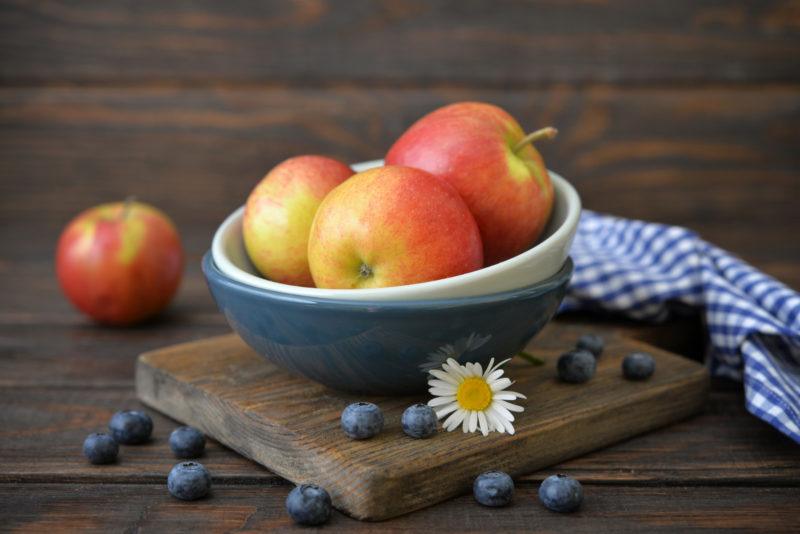 What makes apples great for those in menopause is that apples are considered a cooling food in oriental medicine. This means that it helps your body to cool down, which can alleviate your hot flashes. Enjoy them as is or if you want something more creative, pair some Spicy Pickled Apples with your grilled meat.
Yogurt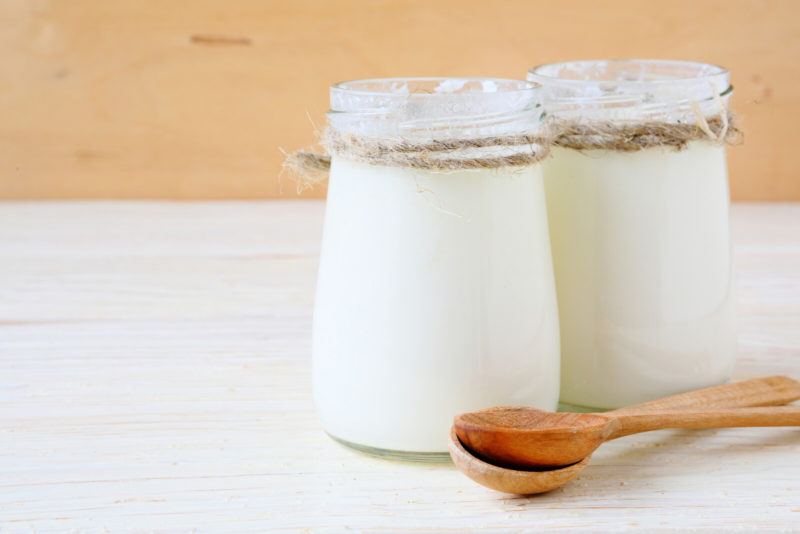 We have already mentioned the importance of adding dairy to your diet if you are experiencing menopausal symptoms. Yogurt will not only help keep your bones healthy but your gut healthy as well. The presence of probiotics will ensure that you will have better digestion.
Green Tea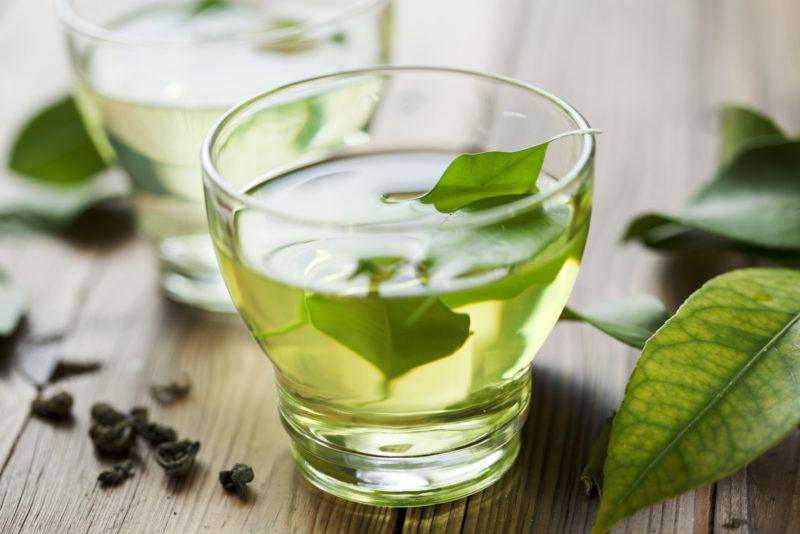 For drinks, green tea is a good choice. Many people drink this because it has helped others lose weight, but there are many other benefits you can enjoy with green tea. You can drink this instead of alcohol or coffee.
Other Tips for Dealing with Menopause
Have a healthy weight
We have already explained that as your metabolism slows down during menopause, you are more likely to gain weight as a result Although this weight gain may also be attributed to other factors such as genetics and the like. If you are already at the ideal weight before menopause, you just need to maintain this by eating right and doing staying active.
If you overweight or obese, do not wait until the transition time to do something about your weight. Because it will be harder by that time to lose weight. Stick to a healthy diet and lifestyle so that you won't be worried about your weight during menopause.
Avoid certain types of food
For certain symptoms and signs of menopause, such as mood swings and hot flashes, can be triggered by the food that you eat. These foods include alcohol and those that contain caffeine. Another type of food to avoid are those are spicy or those that contain too much sugar. Processed foods can also worsen the symptoms.
While you don't necessarily have to cut them from your diet, try to lessen your intake, especially at night. If you have the patience, note down the times when you experience the mentioned symptoms and keep track of what you have eaten. This way you can see if it's really the foods that are triggering them, and you can make necessary changes to your diet.
If you are prone to hot flashes, make sure to always stay hydrated. Being hydrated will help to regulate your body's temperature. Drink more than 48 ounces, especially when you sweat a lot when the days are hot.
Keep exercising
Regularly exercising during menopause will. not only help you maintain a healthy weight but it can also protect you from other diseases. We know that it can help lower the risk of certain diseases like cancer and diabetes, and it can also help you sleep better and boost your mood.
Now, we know that not all forms of exercise may be easy to do when you are in menopause. Don't try to push your body too hard, especially if you are not really used to exercising. Combine different types of exercise that focus on aerobic exercise and strength training if you are aiming to lose weight.
Some exercises, like swimming, are not too strenuous on your body but will still give you a good workout.
Get enough sleep
Many women complain of lack of sleep due to many factors, including night sweats. What you can do is try to wear clothes that are lighter so that you feel more comfortable when you sleep.
You can also try to do yoga or meditation as it has been shown to help improve sleep. Sticking to a night routine may also help condition your body that it is time to rest. Keep away from your phone at least an hour before sleeping time. the brightness of the screen will only stimulate your brain and you won't feel drowsy. try reading a book or taking a relaxing bubble bath instead.