With everything that is going on nowadays, it's important to not just focus on your physical health, but your mental health as well. According to the World Health Organization, mental health is your state of well-being, and it is an important part of health. It can be determined by many factors, from the environment to genetics. What is important is that we realize that "there is no health without mental health".
In the US, one in five people can have some form of mental illness. And with over 800,000 people dying from suicide each year, over 40,000 of those are from the country. For those who have gone through war or a major disaster, there is a higher chance of experiencing a mental health disorder. With the coronavirus pandemic ongoing right now, we could expect the numbers to be higher as people grapple with the effects of the pandemic.
There are many ways that we can take care of our mental health. We have listed down some of them towards the end of this article. But we gave a lot of focus on how food can affect your mental health and giving you a list of the best foods for mental health.
You might be wondering if the food you eat actually makes a difference in how you might feel. Is there such a thing as a depression diet, for example? According to Harvard Health Publishing, your brain functions well when it gets premium fuel. They likened our brains to that of a car, and that if you ingest low-quality fuel or food, then it might get damaged. There is now a field of research that focuses on the impact of food on your mood, and it is called nutritional psychiatry.
Before we get into the best foods you need to add to your diet, you should first know what the foods you need to avoid are. If you have a sweet tooth and like to indulge in sugary foods all the time, it's time to give it up or at least find a safer alternative. Overconsumption of sugar will not only increase your risk for high blood sugar, but it can lead to depression and anxiety.
The same can be said for refined white starches like bread and white rice, caffeine-laden foods and drinks, and fast food and processed meats. All these will only aggravate your mental state. Instead, focus on the best foods for mental health that we have on the list below.
Best Foods for Mental Health
Brown rice
Sweet potatoes
Bananas
Berries
Walnuts
Yogurt
Whole grain
Fatty fish
Leafy Greens
Green tea
Dark Chocolate
Brown rice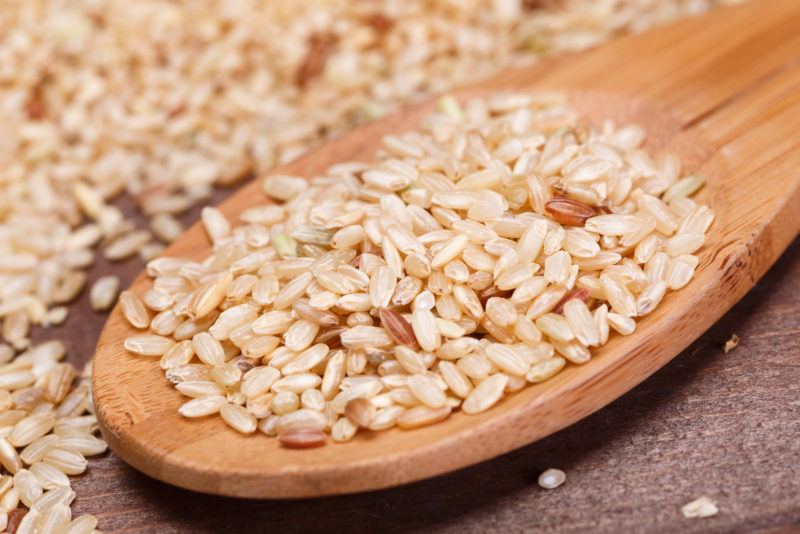 Instead of white rice, it's better to use brown rice in your diet. It contains complex carbohydrates which are better for your brain. We know that carbohydrates serve as the fuel for our bodies, which of course, includes our brain. But some carbohydrates are better than others.
Complex carbs are digested longer and contain a lot of fiber compared to simple carbohydrates. They also contain a lot of nutrients that can help protect our brain from damages due to free radicals. Enjoy brown rice as is, or get a little more creative and use it to make some pizza dough.
Sweet potatoes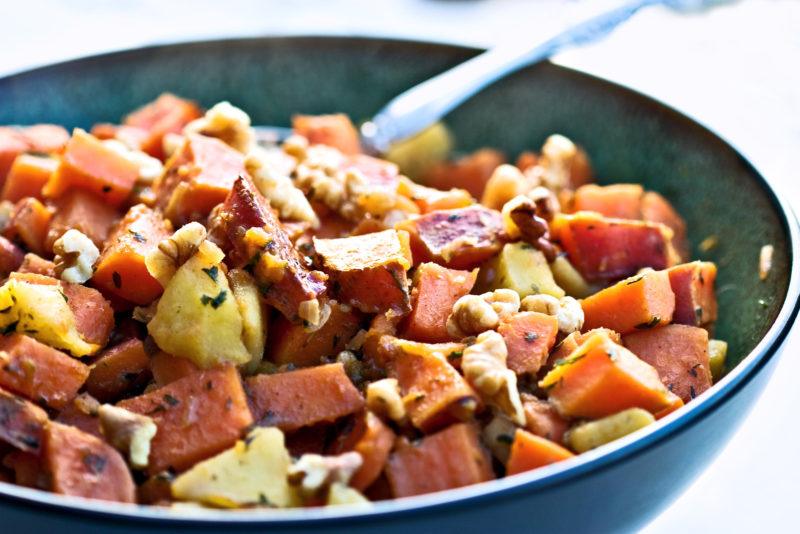 Sweet potatoes also contain complex carbohydrates. Not only are sweet potatoes one of the best foods for constipation, but it's also good for mental health. They are rich in beta-carotene, which can help prevent brain-cell damage.
Filled with lots of vitamins and minerals like vitamin A, potassium, and vitamin B6, they also contain antioxidants that will help fight the free radicals in our bodies. This will help give us not only healthy-looking skin but help in preventing serious diseases like cancer and more.
Bananas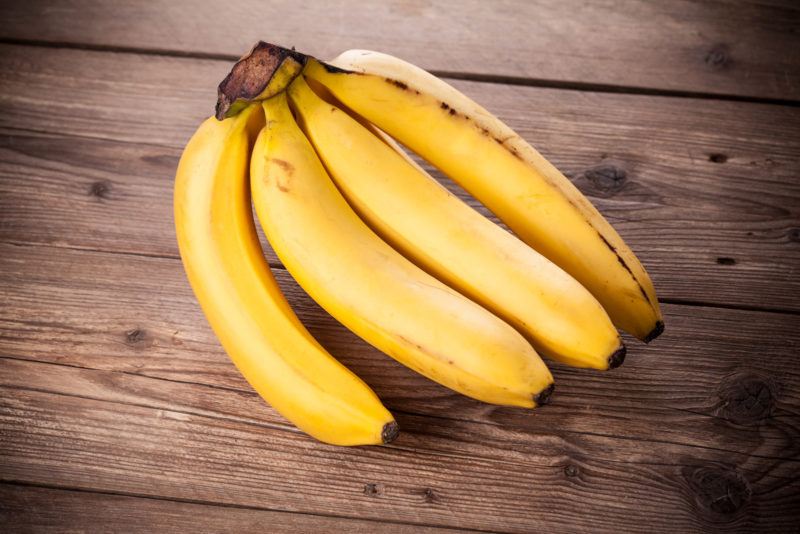 If you always eat bananas, the good news is that you are already helping yourself with regard to your mental health. Bananas actually contain a protein that is then turned into serotonin. Also, some say that potassium-rich foods like bananas can help to decrease feelings of anxiety and depression.
Bananas can be eaten on their own, but they are also great in baking such as in these Keto Banana Bread Recipes that you can try.
Berries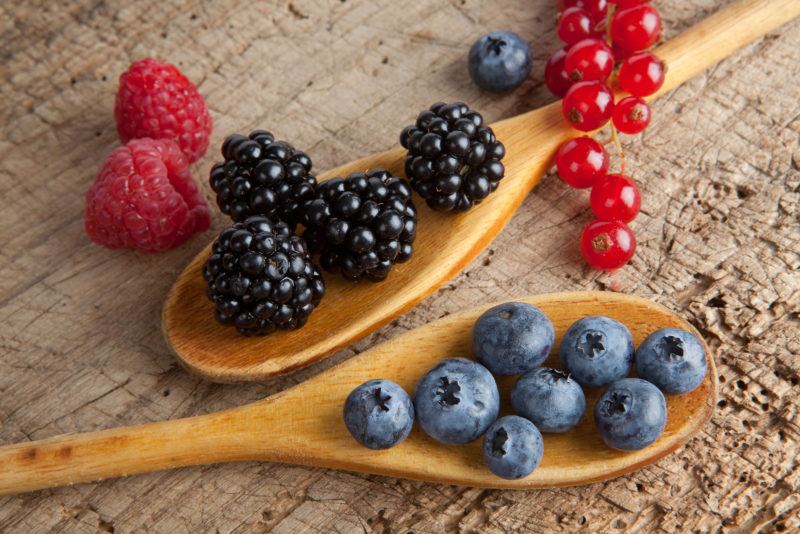 Who's looking for a healthier snack alternative? Berries are a perfect choice. Blueberries, in particular, have many benefits for your brain. Blueberries have higher antioxidant content than other types of berries. But of course, berries, in general, are good for you.
Eating them regularly will not only decrease periods of depression, but it can also be a great mood booster for days when you are feeling "blue."
Walnuts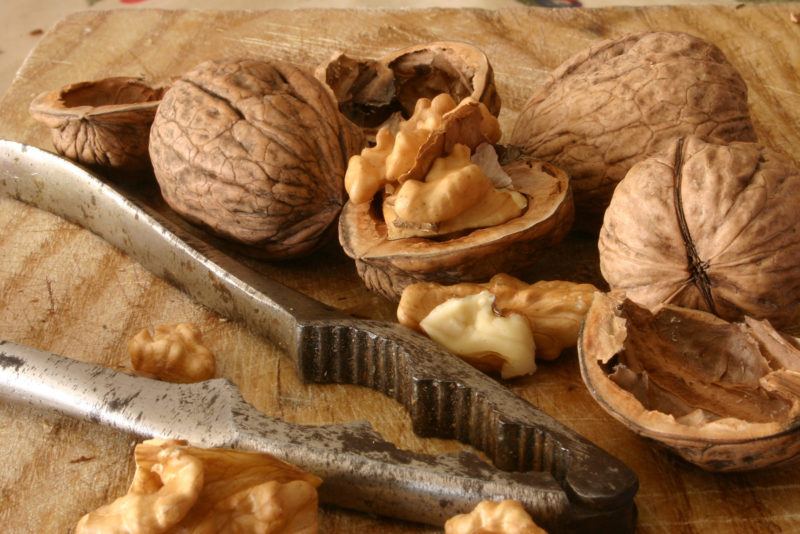 What's great about nuts is that they can be enjoyed in a variety of ways. You can add them to dishes like salads or you can just turn them into a snack. You know how they say that when foods are shaped like certain body parts that means it would be good for them? Well, if you look at a walnut, doesn't it look like a brain?
Like many healthy foods, walnuts contain a lot of antioxidants. But one of the best things about walnuts is that they can actually protect the brains of newborns and help to prevent cognitive decline in adults. Instead of reaching out for that pack of potato chips for a midday snack, get a handful of nuts instead. Those who eat nuts daily have been found to have a lower death rate than those who don't.
Yogurt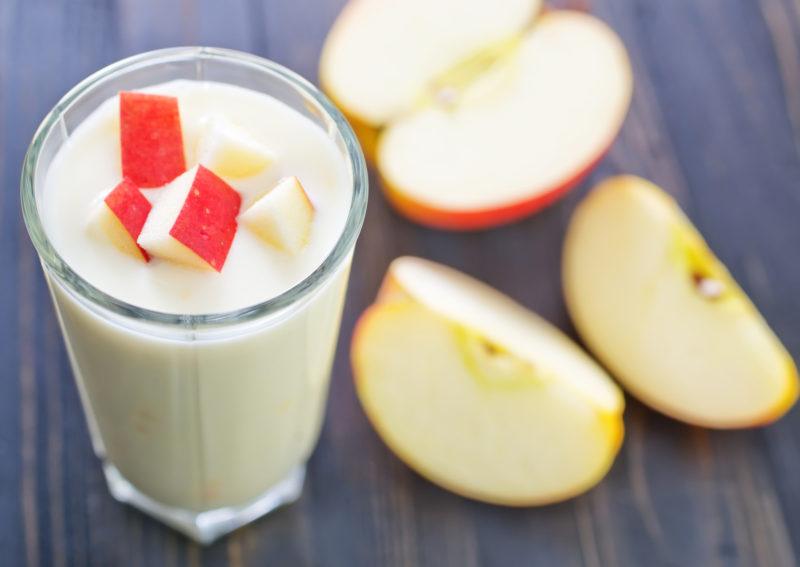 Yogurt usually makes it to the list of best foods for your digestive system, due to its probiotics. But probiotics also play a part in mental health, with some studies showing that they can have positive effects on symptoms of depression. Aside from yogurt, there are many other sources of probiotics that you can include in your diet. This includes Kimchi, which is used in many side dishes in Korean cuisine.
You can also try some buttermilk, sauerkraut. If you have a variety of vegetables at home, you can pickle them. This gives them a longer shelf life and they can be enjoyed for a longer time.
Whole Grain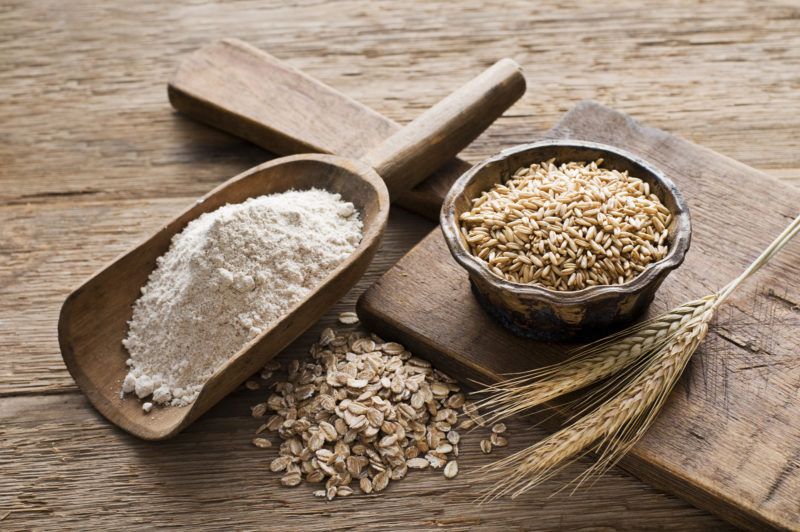 We have already included brown rice in the list of our best foods for mental health. But whole grains as a whole are good brain food. That is because they are good sources of B vitamins, which are important for brain health. These vitamins help your brain not to be inflamed so you can have a better memory.
Some great examples of whole grains include oats, quinoa, barley, steel-cut oatmeal, amaranth, and millet.
Fatty Fish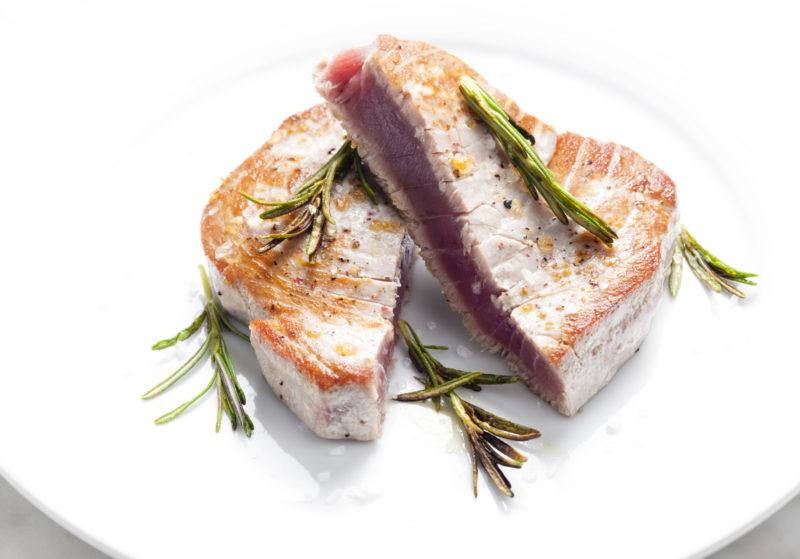 If you're looking for what protein or meat to include in your diet, go for fatty fish. They are loaded with omega-3 fatty acids which we know present a host of benefits, including boosting your mood and even fighting depression. They are also said to reduce brain deterioration which comes naturally with age.
Some of the best fatty fish to get are salmon and tuna. INclude around two servings weekly to get the full benefits of these fish. Here are the 32 Best Salmon Recipes you can try so you will be able to get a variety of tasty and delicious dishes.
Leafy Greens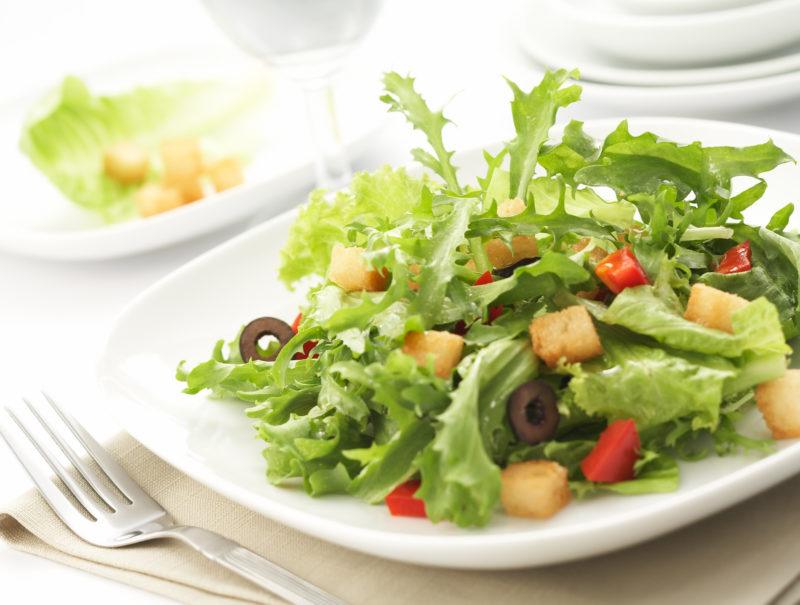 Green leafy vegetables like spinach, kale, and the like should be a staple in your diet if you want to have a healthy life. Adding them to your meals regularly has been proven to slow down the decline of your cognitive functions. They are rich in folic acid, which we always associate with a healthy pregnancy. But some studies have shown that those with high levels of folic acid had more tendency to experience depression.
If you're one of those who thinks green isn't always appealing, find out here the different ways that you can prepare and eat leafy greens.
Green Tea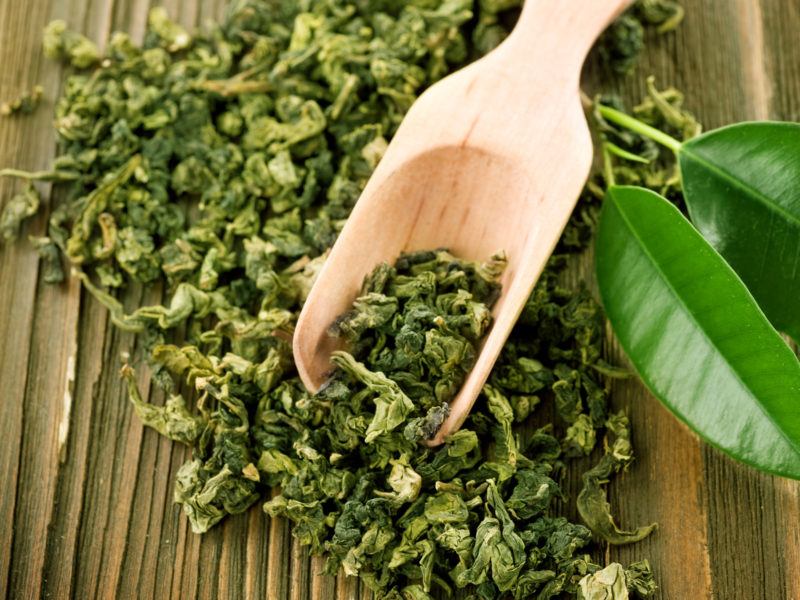 Coffee may not be very good for your mental health, so instead of having a cup of joe in the morning, have some green tea instead. It can help calm your nerves, in the same way that the color green can make you feel at peace.
Green tea has high antioxidant content which protects you from free radical damage in your brain. Not to mention that it also keeps you hydrated and could help with your weight management as well. Suffice to say, green tea is a healthy drink. It's quite delicate though, so hot water between 145°F and 180°F is best when brewing it.
Dark chocolate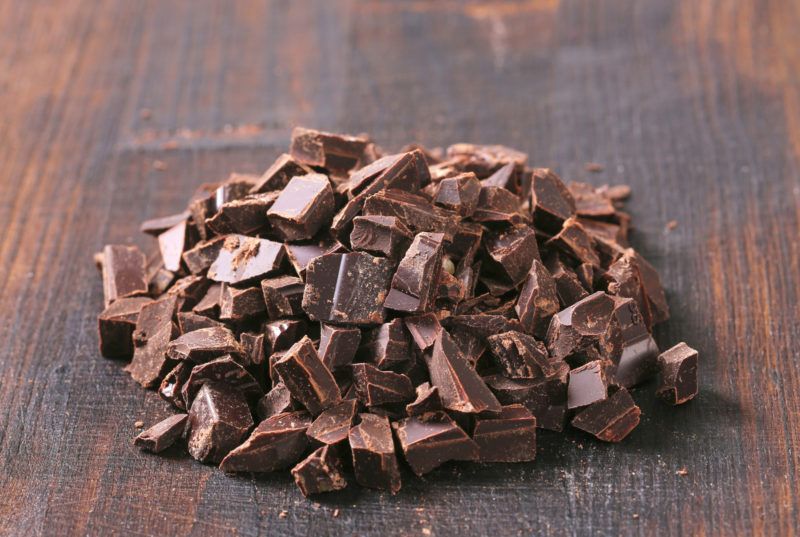 Looking for something a little more decadent than the other foods we have listed here? We know that sugar should be avoided if you want to have a healthy diet, but the good news is that dark chocolate is quite healthy.
For days when you are in a black mood, the flavanol content in dark chocolate can help to boost your mood. But you need to go for those with higher cocoa content. It should at least be 85% or even higher in order to enjoy the benefits that they can give. If you find that too bitter, try pairing it with some berries which are naturally sweet for a sweet treat.
Other Tips for Better Mental Health
Get enough restful sleep
We cannot stress enough just how important sleep is. If you are a busy person, it's most likely that you sacrifice sleep in order to be more productive. But when you are not able to get quality sleep, this can make you irritable. Not to mention that it can increase your risk for some health complications in the long run.
One of the best ways to sleep better is to stop using your phone or other gadgets at least an hour before sleeping. Instead, try curling up with a good book or perhaps taking a relaxing bath. Make sure your bedroom itself is also relaxing space. Try to use curtains that would shut out light and sound so that you can sleep soundly.
Manage your stress
Do you feel overwhelmed by the things that are happening in your life? Stress plays a big part in your mental health. When things get tough it can cause people to experience anxiety and more.
Pamper yourself at times. Take some time for yourself and do things that you like to do. Read a book, book a spa appointment. It might also be helpful to take a break from social media, especially when all you see is negative news. Find a hobby that you can get into. It can be something as simple as gardening.
If you like to travel, you can start planning for that big trip you will take once things have returned back to normal. It's good to plan for these kinds of things because it gives us something to look forward to in the future.
Practicing gratitude may also help. There may be a lot of things that can bring you down nowadays, but it helps to look for something to be thankful for every day.
Build better relationships
You have probably heard of the phrase "No man is an island". We need to understand that we humans are social creatures and there is a need in each of us to connect with other human beings. You need to invest in building better relationships.
Connect with people that you are comfortable with, not just anyone. Especially during these times where many people feel like they are isolated from the world, making a call or sending a message can make a big difference in one's life.
Exercise
Exercise is not just good for your physical health, but your mental health as well. With exercise comes a lot of benefits including increasing your energy and helping to improve the quality of your sleep. The way your body feels physically can also affect how your mind perceives things.
Exercise releases endorphins which are called natural painkillers. If you are not in a good mood, try to get some exercise to improve your mood. It does not have to be something very strenuous. There are many ways to include some form of exercise in your everyday life.
Try to take a walk every now and then, or take the stairs instead of the elevator. Gardening can also be a form of exercise and even vacuuming your house. There are many ways to remain active that do not have to feel like exercise.
Ask for help
Many people who are undergoing mental health problems go through their lives as if nothing is wrong. You need to understand that there is help available for you. There are still many who know that there is something wrong with their mental health, but they never get professional help due to the stigma.
But getting help is not a sign of weakness. Make an appointment so that you can begin to live a more meaningful and happy life.