Being overweight or obese isn't just a trend in America. It's a health crisis. Excess weight leads to lifestyle diseases like diabetes and heart disease, and the statistics are astounding: 73.6% of American adults aged 20 or older are overweight, obese, or severely obese.
Lifestyle changes are the best way to combat these issues. One of the biggest changes you can make is changing what you eat in ways that provide plenty of energy while you lose weight at a steady, reasonable pace. Healthy foods include vegetables, fruits, spices, certain meats. If you're interested in learning more, read through this list of the 15 best foods for weight loss and energy. At the end of this article, I'll share a list of other lifestyle changes you can make that could boost your energy while helping you shed pounds.

Healthy Foods
Spinach
Berries
Cinnamon
Honey
Lemons
Oatmeal
Salmon
Kale
Ginger
Almonds
Lean Meats
Turmeric
Apple Cider Vinegar
Avocado
Peppers
Spinach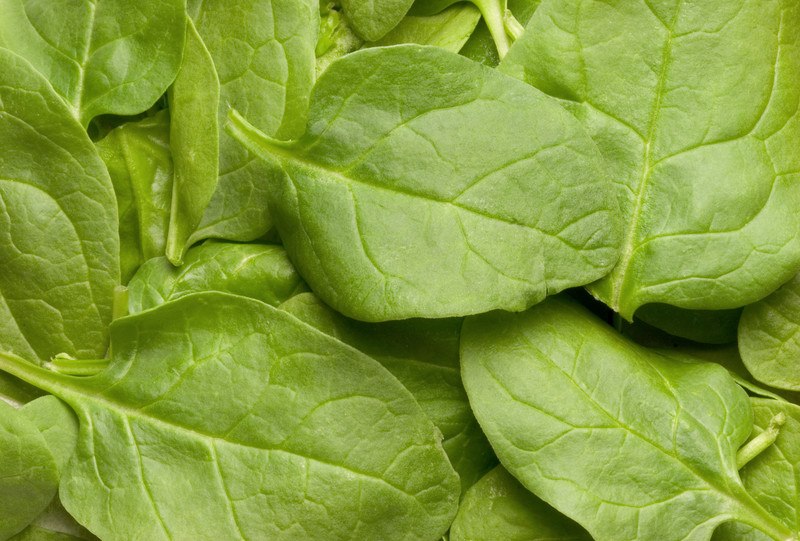 Spinach is packed with nutrients that support both weight loss and energy production. It's low in calories and high in fiber, so eating it won't cause you to store fat. A cup of spinach contains 6.9 calories, and it's a good source of iron, calcium, vitamin B12, vitamin A, and vitamin C, which have all been associated with weight loss.
A cup of fresh spinach also provides 181% of the recommended daily intake for vitamin K. Vitamin K has been associated with decreased body fat, particularly around the abdomen and internal organs. It also helps change fat distribution, and it could support the metabolism of fat and glucose.
Berries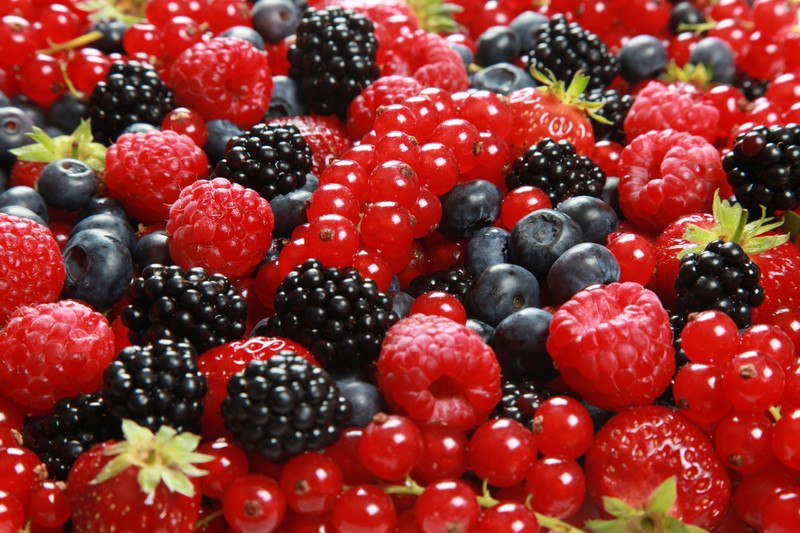 Berries are low in calories and high in fiber, and rich in nutrients that help support weight loss. Most berries contain less than 84 calories per cup. Strawberries top the low-calorie list, with just 54 calories per cup.
Berries are rich in pectin, a soluble fiber that improves gut health and could improve insulin resistance, leading to weight loss. Eating high-fiber foods like berries also helps control the appetite by helping you feel full longer, so you don't overeat when you're trying to lose weight.
Some berries have specific properties that help with weight loss, too. For example, researchers at the University of Michigan studied blueberries and found that they have the ability to turn on the genes that help the body burn fat and get thin.
Cinnamon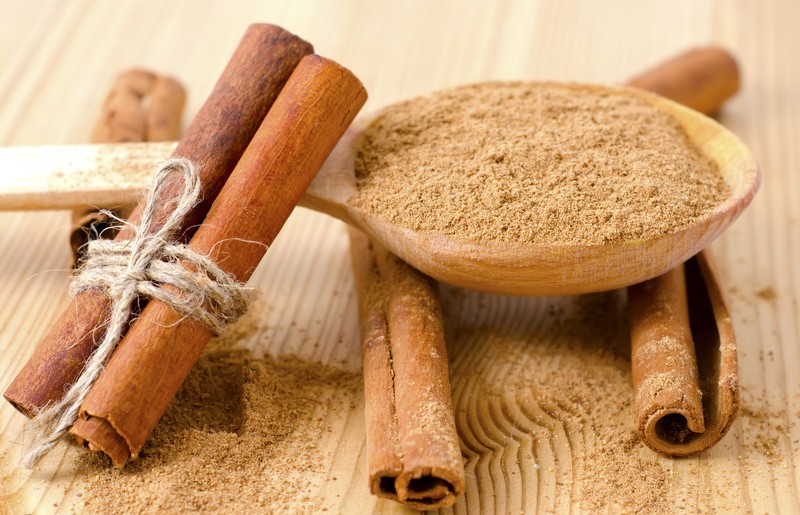 Cinnamon is a spice taken from the bark of the cinnamon tree. This warm, sweet spice has several health benefits that could benefit people trying to lose weight. This includes increasing insulin sensitivity and lowering blood sugar levels. It's particularly good for losing the visceral fat around body organs.
Many people mix cinnamon with honey or lemon for a home remedy for weight loss. Others simply take it in capsule form.
Honey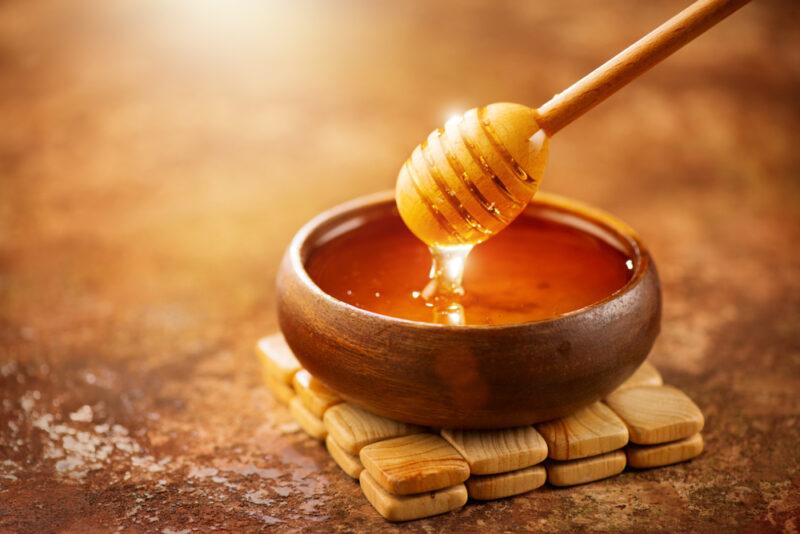 Eating honey may not be a common-sense way to lose weight, because honey contains a type of sugar. However, some research shows that eating honey in place of sugar actually helps people lose weight. It could also suppress the appetite.
Besides mixing honey with cinnamon, some people mix it with lemon juice for a homemade weight loss tonic.
While more research is needed, some studies show that eating honey could help with weight loss, and it could help reduce metabolic syndrome.
Lemons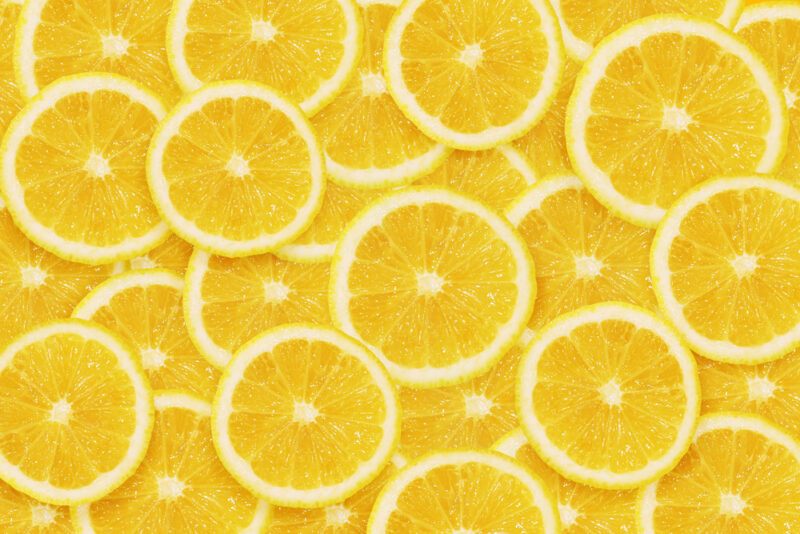 Drinking warm lemon water in the morning is a home remedy for helping detoxify the liver, which could help people with weight loss. Lemon water could help people suppress their appetites, so they don't eat too much or feel hungry while they're dieting, and it helps people get more fluids during the day, which is associated with a higher breakdown of body fat.
Lemons contain polyphenol antioxidants that could also help the body release stored fat. They're low in calories, rich in vitamin C (which helps metabolize fat to create energy), and contain pectin. Pectin is a soluble fiber that helps promote gut health. It has an anti-inflammatory effect, and it can help reduce bloating.
Oatmeal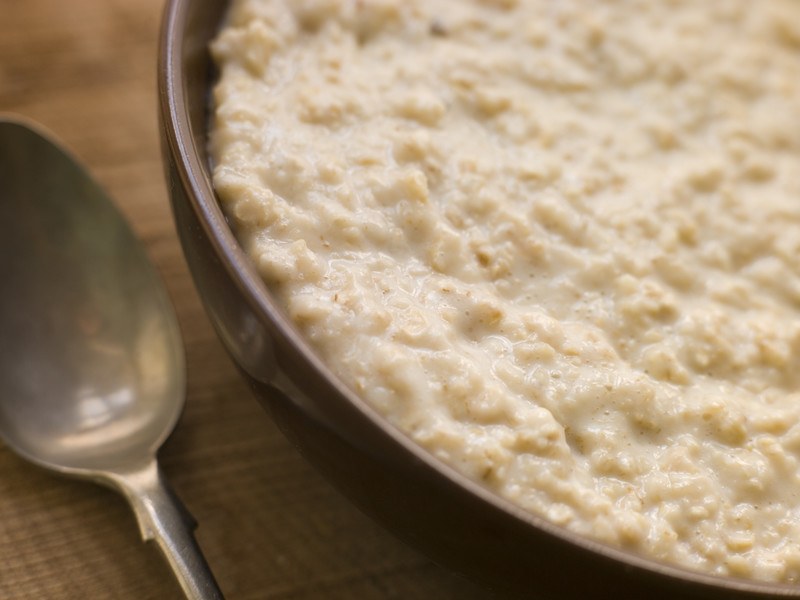 Oatmeal makes a great breakfast food for people who are seeking both energy and weight loss. Oatmeal contains plenty of carbs to supply fuel for the day, but it's still a fairly low-glycemic food. This means it won't turn to sugar quickly, and this is due in large part to the amount of fiber it contains.
A serving size of around ¾ cup of dry oats, made into oatmeal, contains around 3 grams of soluble fiber. This type of fiber, called beta-glucan, is great for helping rebuild a healthy gut microbiome. Since gut health is related to weight loss, this could be an important part of an overall health strategy. Some research shows that people who eat 10 grams of soluble fiber each day also build up less visceral fat over time.
Salmon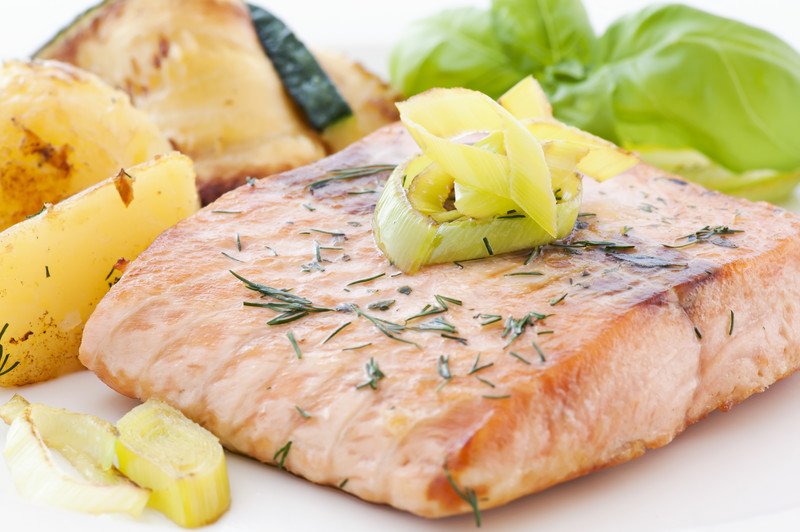 Salmon is one of the best food sources available for omega-3 fatty acids. This type of healthy fat has several health benefits, ranging from boosting eye health and reducing blood pressure to easing metabolic syndrome and depression.
Lowering the risk of metabolic syndrome and relieving depression could both help overweight people lose weight. Omega-3 fatty acids could also help people lose weight by boosting their metabolism, and some research shows that supplementing with omega-3 fatty acids leads to less fat storage in the liver.
Salmon is also a great source of protein. It fits well within a ketogenic diet plan, which is known to boost energy while helping people lose weight.
Kale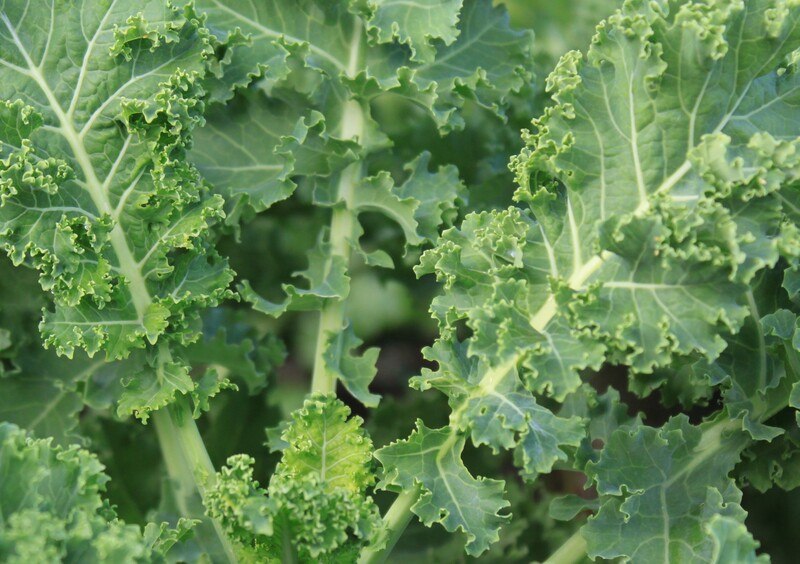 Kale is a dark, green, leafy vegetable in the cabbage family. As a cruciferous vegetable, kale contains high amounts of the compound sulforaphane. Sulforaphane helps increase energy by supporting mitochondria as it makes ATP fuel the body, and it's also a strong antioxidant. Some animal studies show that eating foods rich in sulforaphane could also slow the rate at which body fat is stored, which is great news for people trying to lose weight.
Kale is also low in calories and high in fiber, so it can promote gut health without providing calories to store as fat. It's a great source of potassium, zinc, vitamin C, several B vitamins, and vitamin K, too. One cup of raw kale provides 68% of the daily recommendation for vitamin K.
Ginger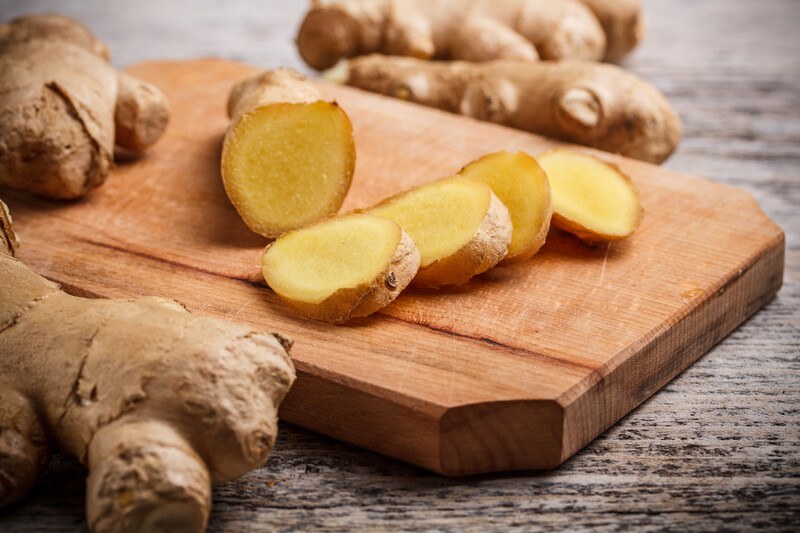 Ginger is a root plant that's used to spice up dishes, but it's also known for its many health benefits. Drinking ginger tea has a reputation for helping control nausea, but it could also boost the immune system and promote weight loss.
This is because ginger contains some interesting compounds, including zingerone and shogaols, which could impact the way fat is stored and burned. Some research also links ginger with overall weight loss, lower inflammation, reduced body mass index, and better control of blood sugars.
Ginger is also associated with increased lean muscle mass, which could also help burn fat for energy. Ginger makes a great flavoring for water, and it can be easily added to soups or stir-fried foods for an extra zing. People who don't like the taste of ginger but want its health benefits could also take it in capsule form.
Almonds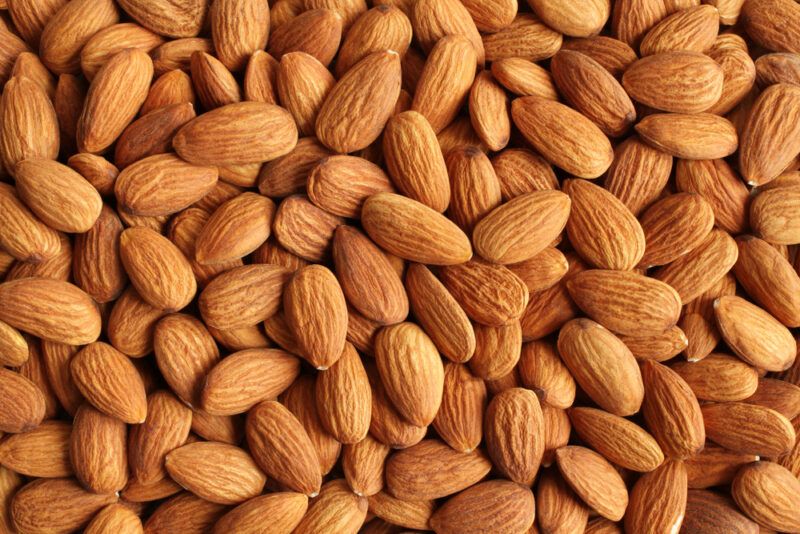 Some research shows that people who eat almonds lose more weight than people who eat the same number of calories but get more of those calories from carbohydrates.
Almonds are also a great source of protein, which provides the building blocks for lean muscle mass. Lean muscles can help burn more calories than other types of tissue, and this could help with weight loss. One ounce of almonds provides around 6 grams of protein.
Almonds also contain a decent amount of fat, which provides satiety. This means that people who eat almonds are more satisfied after eating and aren't as tempted to overeat.
Lean Meats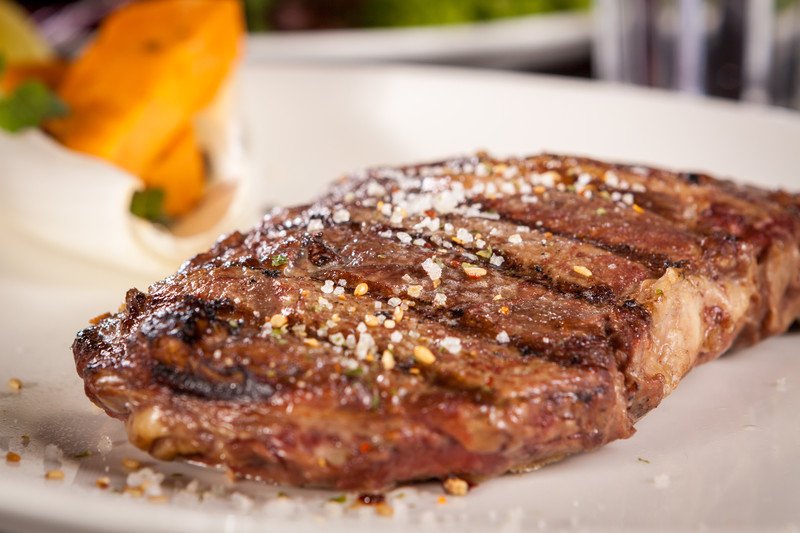 Lean meats such as lean beef, chicken, and turkey breast are great choices for weight loss because they contain significant amounts of protein. Protein helps suppress the appetite, which could help prevent overeating, and high protein diets have been effective for some people for losing weight.
Meats also provide other nutrients that could help support both weight loss and increased energy. For example, a 3-ounce serving size of an eye-of-round roast has only around 177 calories, with 24.1 grams of protein. It also contains 79.1 mg of omega-3 fatty acids, and it's rich in B vitamins such as niacin, vitamin B6, and vitamin B12, which help metabolize food to create energy. It's also a good source of selenium, which impacts the thyroid and could help with metabolism issues.
Zinc, which is essential for metabolizing food for energy, is also found in lean meats.
Turmeric

Turmeric is a root in the ginger family. This spice provides the bright yellow color and distinctive taste of yellow curry. Like ginger, it also has several health benefits. Turmeric has strong anti-oxidant and anti-inflammatory properties, which could help support weight loss.
Turmeric contains a compound called curcumin which has been shown in several studies to help with weight loss, as well as keep it from coming back on when dieting has ended. Also, like ginger, turmeric can be added as a spice to food, mixed in water or milk for a healthy tonic, or taken as capsules.
Apple Cider Vinegar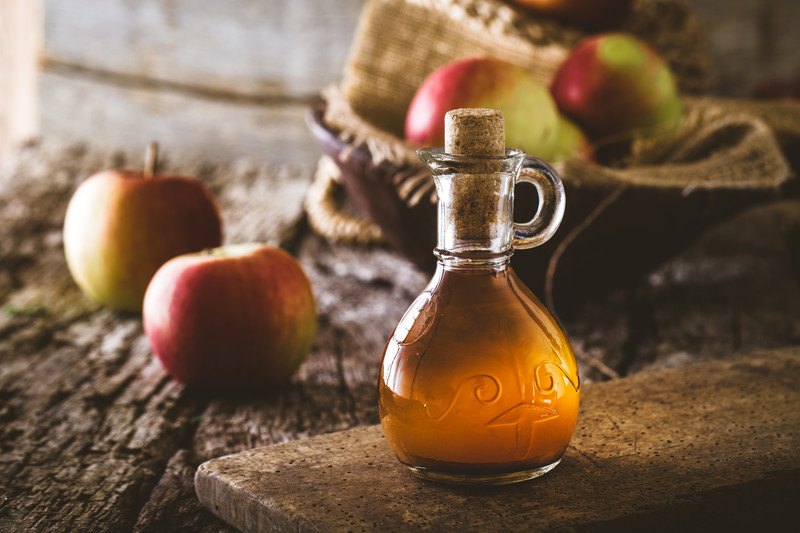 Apple cider vinegar has a great reputation for helping people lose belly fat. It works in several ways, including suppressing the appetite so you don't eat more than you need to. It also helps lower blood sugar levels, decreases insulin, and improves metabolism, and these effects could boost energy while helping people shed weight.
One especially interesting thing about apple cider vinegar is that it may actually help change the way genes are expressed so that people who take it don't store as much fat.
Many people take apple cider vinegar in pill form, but you can also mix it in warm water with honey for a soothing morning drink. It's also great mixed in cold water for a tangy afternoon refresher.
Avocado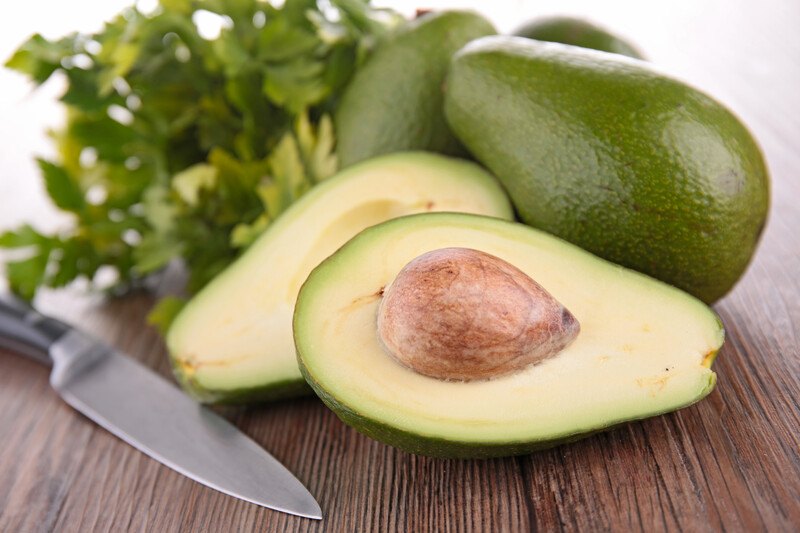 Avocados are a nutrient-dense food with several health benefits that could lead to weight loss and more energy. It's packed with healthy fats, including oleic acid, which improves heart health and vitamin D absorption. This is important because vitamin D has been linked to weight as well as energy.
Avocados are also rich in fiber, which promotes gut health, and they contain high levels of nutrients such as potassium, vitamin K, and vitamin B6. One avocado also provides 30% of the daily recommendation of folate, which helps keep cells and tissues healthy enough to continue creating a feeling of energy.
Peppers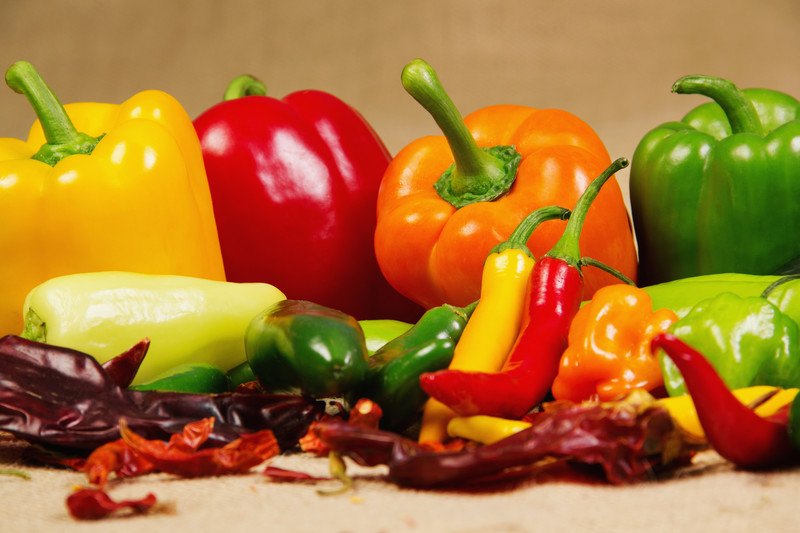 Peppers, especially hot peppers, could help people lose weight. This is because they contain a substance called capsaicin, which gives peppers their spicy hot flavor. The amount of capsaicin differs from pepper to pepper. Ghost peppers, which are very hot, contain a lot of capsaicin.
Capsaicin enhances metabolism, and it activates brown fat tissues, which are burned more easily than white or beige ones. One other interesting thing about hot peppers is that they tend to help control insulin levels in the body. This positively impacts obesity, as well as conditions like diabetes that are linked to excess body fat.
Hot peppers and red peppers are easy to add to soups, stews, chilis, and ethnic foods.
Three Lifestyle Changes That Switch Things Up Immediately
If you're overweight and you're ready to change things, eating healthy foods is a natural place to begin. You can expend your efforts by making other lifestyle changes, too.
Lifestyle change #1: Sleep Off The Stress
Lack of sleep and stress go hand in hand. Getting enough rest can help you handle the stress and anxiety in your life, which means lower stress hormone levels. The lower your stress hormone levels are, the less fat you pack on. On the opposite side of the coin, cutting back on your stress can improve your sleep.
Lifestyle change #2: Stay Hydrated
Hydration plays an important role in weight loss in many ways. It helps rinse away toxins as fat is burned, helps control the appetite, and even flushes extra fluid out of your body so you look and feel thinner.
Lifestyle change #3: Pump It Up
Whether you run, lift weights, or swim, the exercise you do changes the way your body reacts to stress and food in many ways. As you build more lean muscle mass through exercise, you're able to burn more fat, and exercise can help you rest more deeply, too.