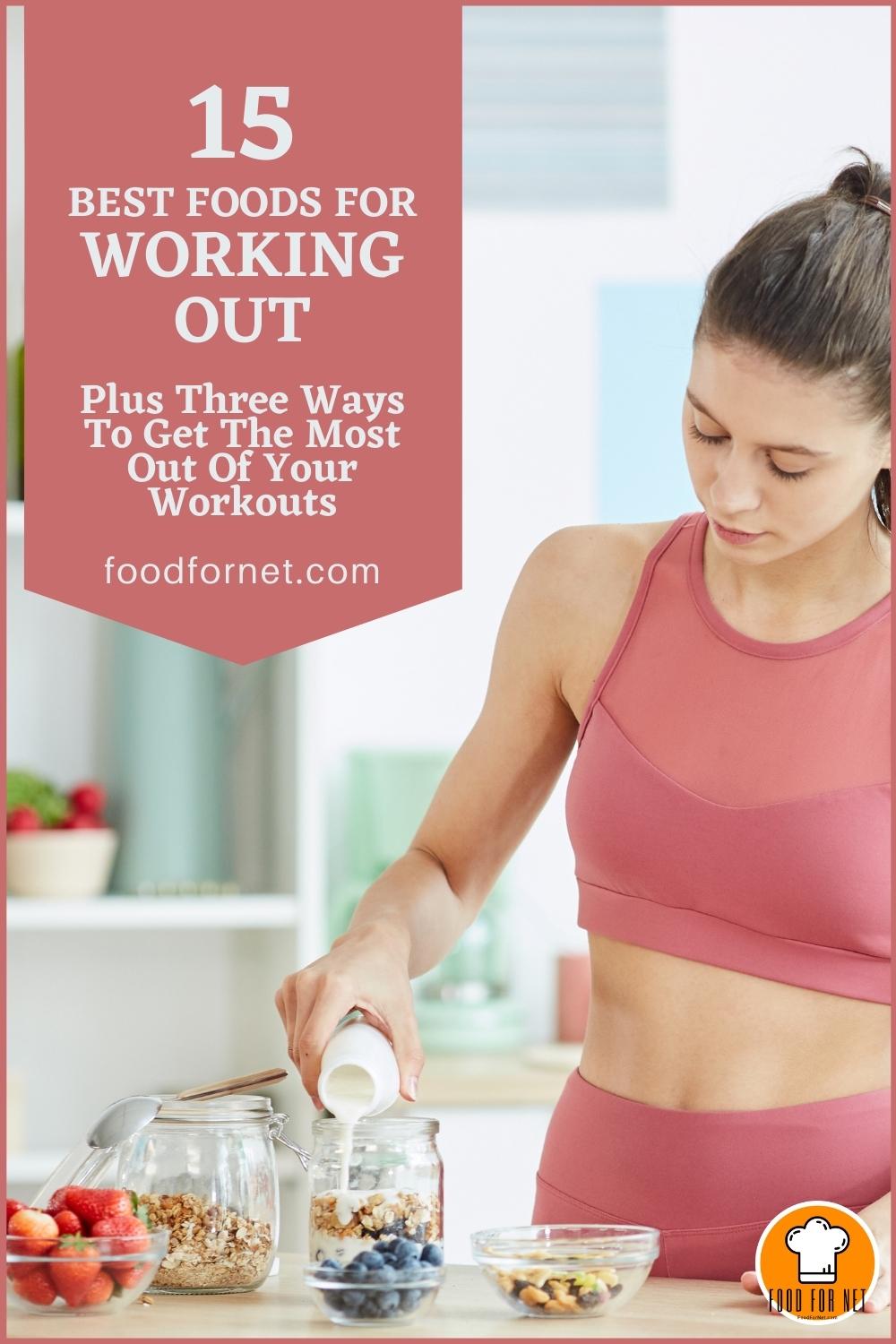 Whether you're new to working out or a pro, one thing you'll have to address is your energy levels before, during, and after a workout. You want to feel energized and strong and, at the same time, burn calories, strengthen skills, or build muscle mass. In most cases, the foods you put into your body can make a big difference in how you feel while exercising, as well as the results you get from your workouts.
Understanding what to eat before a workout means looking at the nutrients the food you eat provides. Unless you're on a strict diet like ketogenic meal plans, good pre-workout meals are generally high in carbs, with medium proteins and low fats.
If you're curious and want to know more, or even if you just want some ideas of foods to start eating to enhance your workouts, read through the following list of the 15 best foods for working out. At the end of this article, I'll share three ways to get the most out of your workouts.
15 Fabulous Foods For The Best Workouts
Smoothies
Oatmeal
Berries
Whole Wheat Crackers
Rice
Yogurt
Boiled Eggs
Bananas
Protein Shakes
Baked Potato
Peanut Butter
Melons
Nuts
Turkey Or Chicken
Granola Bars
Smoothies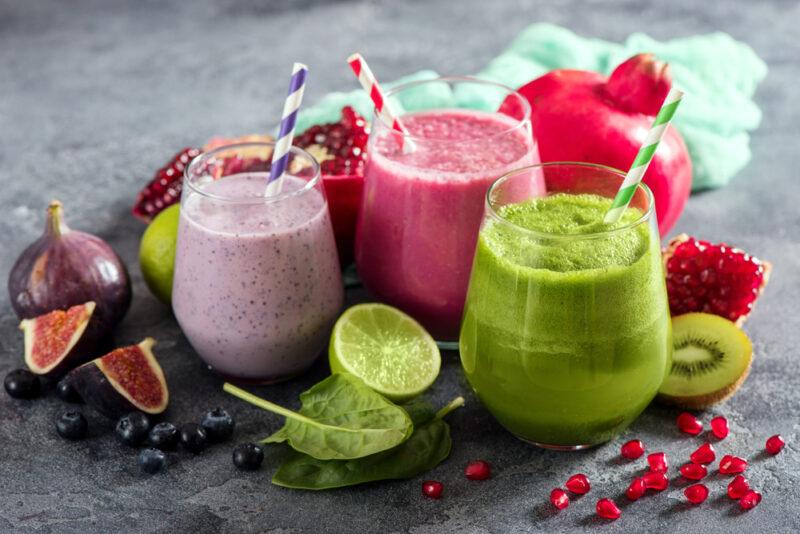 Smoothies are a great way to pack in healthy carbs and make sure you're hydrated before you work out. One great thing about smoothies is that they can be tailored both to your tastes and to your nutrition goals.
A bodybuilder who is cutting in order to reveal those muscles will probably opt for vegetable-based smoothies to keep sugars low. Runners might choose smoothies containing berries, bananas, and yogurt to ensure they get the energy boost they need.
Smoothies also make a nice base for protein drinks. Blending a protein powder into a green smoothie, along with a handful of frozen berries, could provide a nice mix of protein, energy-boosting carbs, and nutrients like potassium and magnesium. This could keep electrolytes balanced during a workout as well as provide energy.
Oatmeal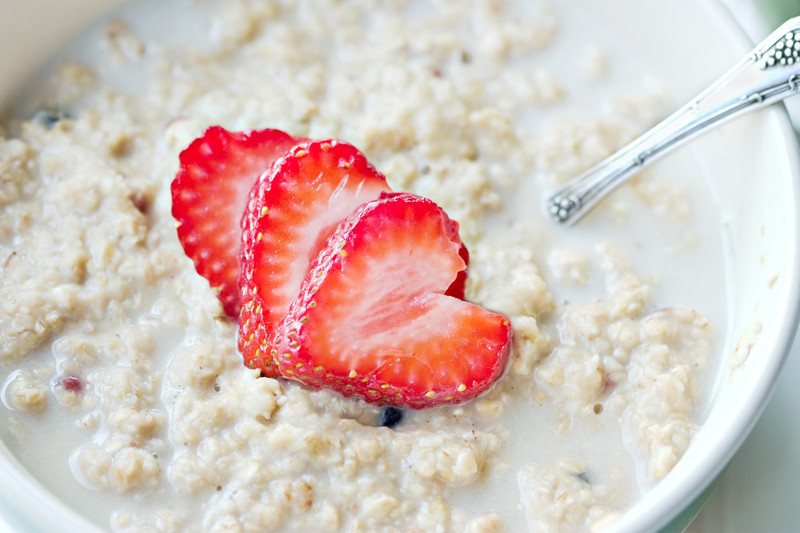 When it's made from steel-cut oats or rolled oats, oatmeal has a decent carbohydrate profile. Oatmeal from rolled oats has a Glycemic Index rating of around 55. It's also packed with fiber. One cup of cooked oatmeal provides 15% of the daily recommendation for fiber.
This is good news for people who like to exercise, because the fiber keeps blood sugar levels from spiking, allowing carbs to be metabolized at a steady rate that provides plenty of energy. Oatmeal contains a type of soluble fiber called Beta-Glucan, which has been studied for its effects on boosting endurance during a workout. Some people take Beta-Glucan in pill form. This type of fiber is also excellent for building a healthy gut microbiome.
Berries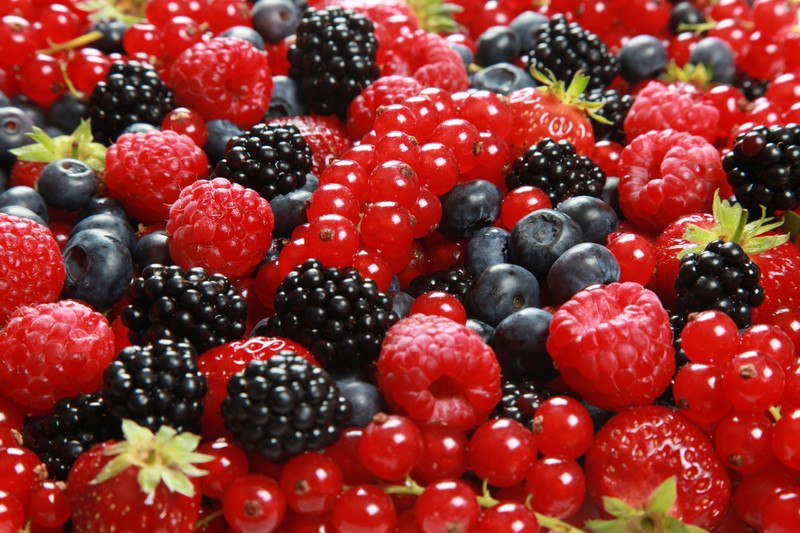 Berries make a nice pre-workout snack because they contain water, fiber, antioxidants, and sugars to provide fuel. They're also low-calorie, so you burn through them without storing extra calories as fat.
One cup of berries generally has less than 84 calories, and some types of berries have even fewer calories. A cup of strawberries provides just 54 calories, but it also contains 11% of the daily recommendation for fiber intake, 7.4 grams of sugars, and 99% of the daily recommendation for vitamin C.
Berries and other foods that provide significant amounts of vitamin C are interesting for people who work out a lot, for several reasons. Vitamin C has antioxidant effects that help reduce stress from free radicals that may be released during workouts. It's also got anti-inflammatory properties that could help lessen swelling and pain around strained muscles. Some sources indicate that vitamin C could help with recovery and keep the immune system functioning well in athletes who experience lower immune system functioning following exercise.
Whole Wheat Crackers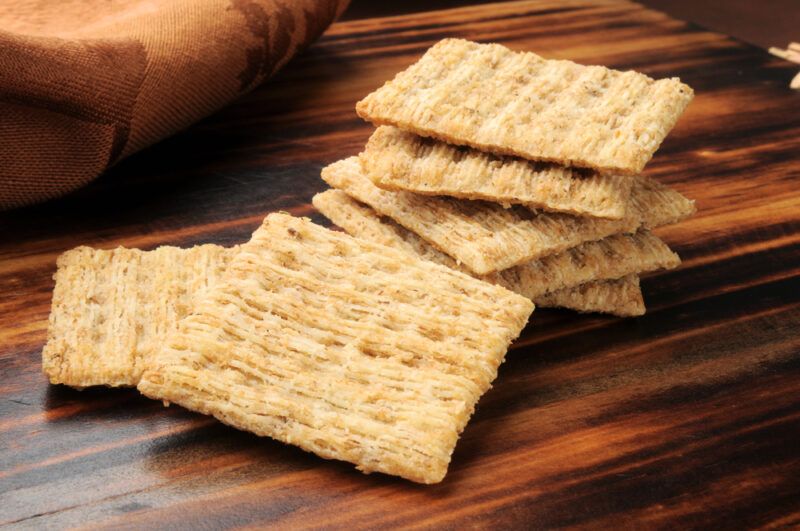 Whole wheat crackers make a great pre-workout snack because they provide energy-boosting carbs with plenty of fiber. A serving size of six woven-style whole wheat crackers provides 7% of the daily recommendation for carbohydrates, with 10% of the daily recommendation for fiber.
This serving size also provides 3 grams of protein, as well as 26% of the daily recommendation for the trace mineral manganese. Manganese is interesting because it provides a wide range of benefits that could impact people who exercise a lot. Manganese is involved in metabolizing carbohydrates and fats, regulating blood sugars, forming connective tissues, and absorbing calcium.
Rice

White rice has a relatively high Glycemic Index rating of 72, so it's digested and boosts blood sugar levels quickly. Eating it pre-workout could be great for some types of exercises, such as sprinting, where an athlete needs a lot of fuel in a short amount of time.
Brown rice has a much lower Glycemic Index rating of 50. The sugars in brown rice are digested at a much slower pace than the ones in white rice, resulting in a steady release of sugars into the bloodstream. Brown rice may be a better option than white rice for athletes participating in endurance sports.
Yogurt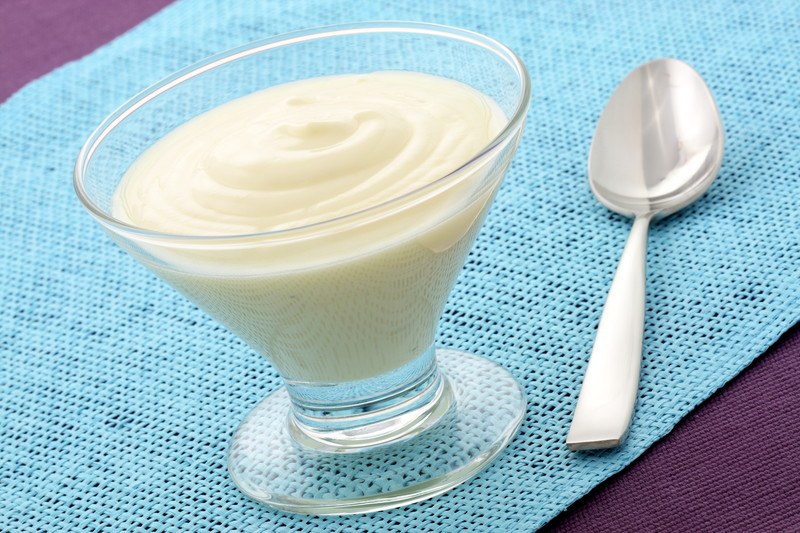 Yogurt makes a nice pre-workout meal because it's fairly light, but it also provides a nice nutritional profile. One seven-ounce serving of low-fat, plain Greek yogurt contains 40% of the daily recommendation for protein, as well as 3% for carbohydrates.
Yogurt is a great source of electrolytes, too. A serving of Greek yogurt provides athletes with 18% of the daily recommendation for calcium, 3% for sodium, 6% for potassium, and 6% for magnesium. It's also one of the foods rich in selenium that supplies athletes with 45% of the daily recommendation for selenium, an interesting trace mineral that promotes muscle gain and helps reduce exercise-induced stress on the body.
Boiled Eggs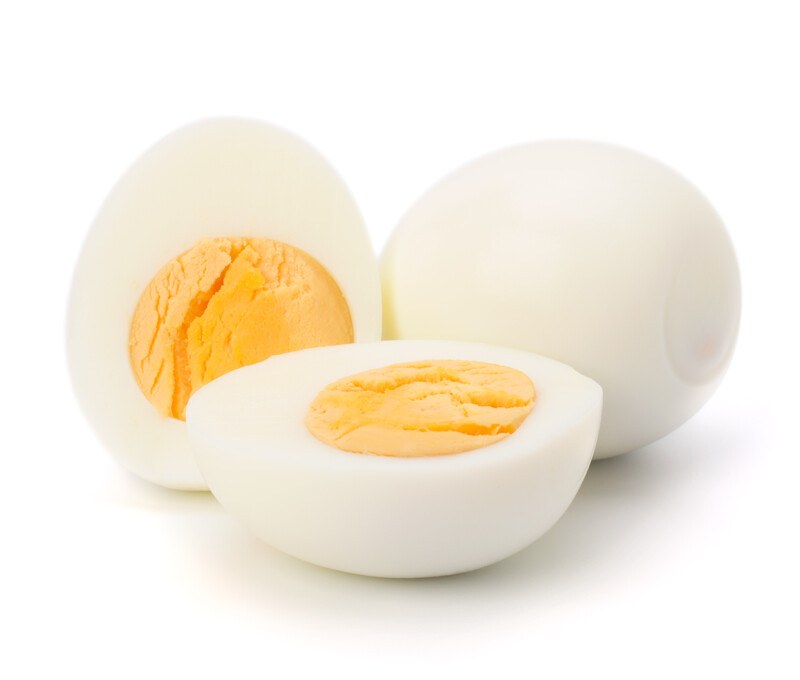 Boiled eggs are an excellent source of protein and other nutrients that help maintain proper body functions during and after workouts. One boiled egg provides 13% of the daily recommendation for protein, as well as 6% for fat, with no carbohydrates to spike blood sugar levels. Eggs are one of the best choices for people who combine ketogenic eating and exercise for losing weight and maintaining health.
Eggs are also rich in several B vitamins, and they provide some fat-soluble vitamins, too. This includes 5% of the daily recommendation for vitamin D, 2% for vitamin E, and 9% for vitamin A. Eggs are a good source of several minerals, including selenium, iron, and zinc, which are great for muscle growth.
Bananas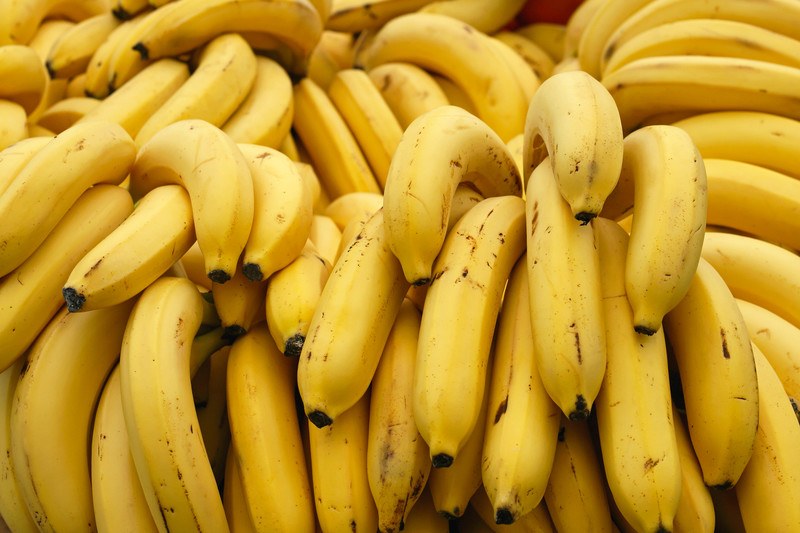 Bananas make a great sweet snack before a workout. One medium banana provides 112 calories, with 12% of the daily recommendation for fiber. Bananas have a relatively low Glycemic Index rating of 51, and the fiber in bananas helps keep blood sugar levels from spiking.
Bananas are also known for their potassium content. Potassium is an electrolyte that helps with muscle function. One banana provides 10% of the daily recommendation for potassium, along with 9% for magnesium, 2% for iron, and 2% for selenium. Bananas are rich in vitamin C and several B vitamins, too. As a group, the B vitamins are necessary for metabolizing nutrients into energy.
Protein Shakes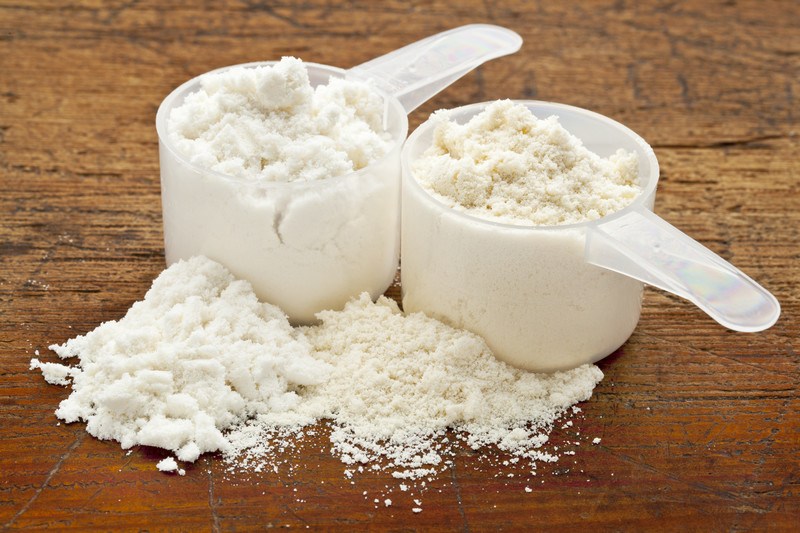 Protein shakes are easy to take along to the gym, and athletes know exactly what they're getting from the labels on the products they buy. Protein drinks can be developed from whey, peas, eggs, hemp, brown rice, and several other sources.
Many protein shakes provide 25-30 grams of protein per serving. Protein is important for some athletes, like bodybuilders, because it helps provide the building blocks for creating new muscle fibers and bulking up. Protein shakes can be helpful for weight control and exercise recovery, too.
Baked Potato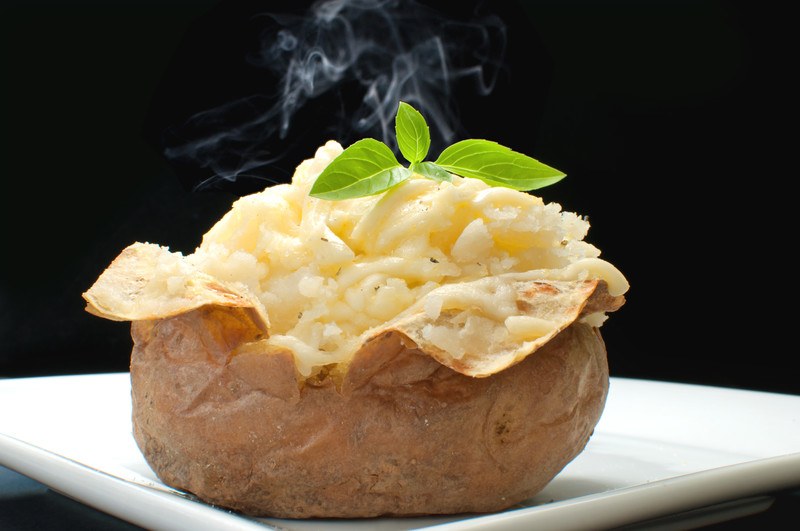 Baked potatoes are a great source of carbohydrates, so they can make a nice pre-workout meal. One medium baked potato provides around 265 calories, with 60 grams of carbohydrates and 22% of the daily recommendation for fiber. They also contain 14% of the daily recommendation for protein.
Potatoes are a good source of several minerals, including iron, potassium, magnesium, and zinc. One potato provides around 68% of the daily recommendation for vitamin B6, too. Vitamin B6 can be helpful for some types of workouts because it helps build muscles. Some online sources indicate that eating potatoes could be helpful for exercise recovery, too.
Peanut Butter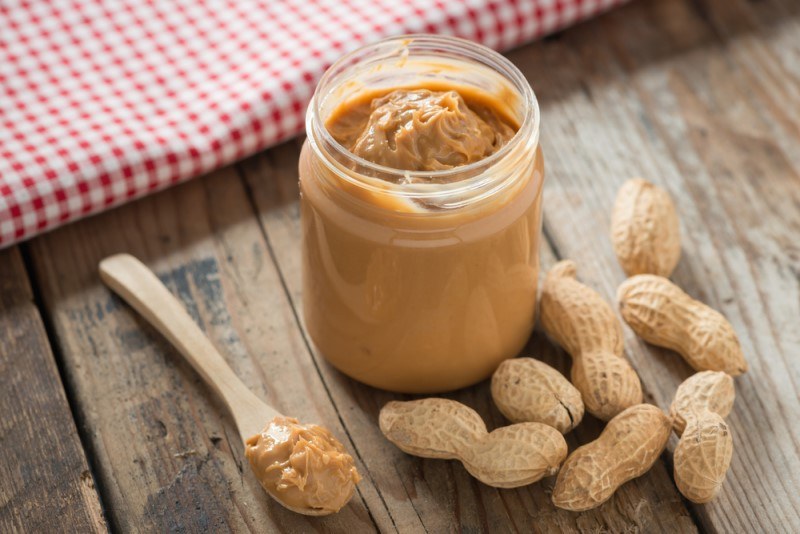 Peanut butter is a good source of protein and fat, and depending on the type of peanut butter you buy, it could contain fuel-boosting sugars, as well.
Two tablespoons of smooth peanut butter provide 188 calories, around 7.7 grams of carbohydrates, 7 grams of protein, and 6% of the daily recommendation for fiber. It also contains 14% of the daily recommendation for vitamin B6, which helps build muscle, and it's a good source of magnesium, manganese, and selenium.
When it comes to working out, peanut butter is a star because it's usually budget-friendly, and it's easy to pack and take along to the gym. Some people spread it on bread or crackers, or use it as dips for vegetable slices.
Melons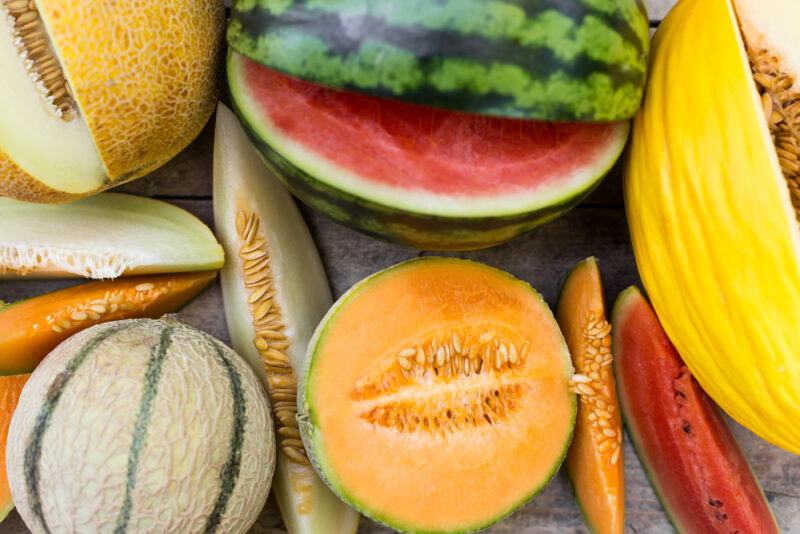 Melons provide fluids to help athletes stay hydrated, as well as carbohydrates to fuel workouts. A cup of watermelon provides 12 grams of carbohydrates, while a cup of cantaloupe contains 13 grams. Both watermelon and cantaloupe are good sources of electrolytes such as potassium, magnesium, and calcium.
One interesting thing about watermelon is that it contains an amino acid, L-citrulline, which could help reduce post-workout soreness.
Nuts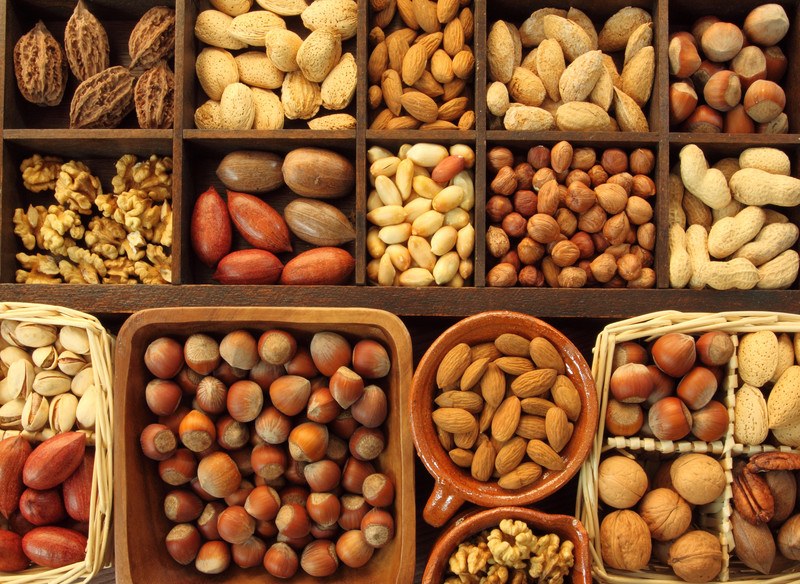 Nuts are relatively rich in proteins, fats, and fiber. They also provide some carbohydrates for fueling up a workout, too. An ounce of raw almonds provides 6.1 grams of carbohydrates and 6 grams of protein, with 12% of the daily recommendations for fiber. While some sources say nuts are too high in fat to be a good workout snack, people living a ketogenic lifestyle could get more fuel from nuts for their exercise programs.
Nuts are easy to pack to the gym or take on a run. One of the nice things about nuts is there is a variety to choose from, and they all provide slightly different benefits. Athletes who want more selenium in their diets could opt for Brazil nuts, while those wanting healthy fats might choose almonds or walnuts.
Turkey Or Chicken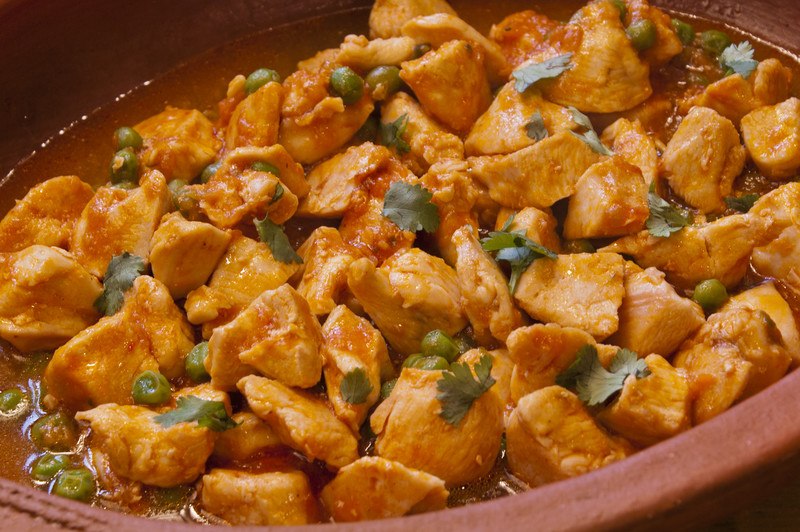 Poultry such as turkey and chicken provide enough protein to help build muscles, without overloading the system with carbohydrates and calories. They're rich in B vitamins, which are necessary for metabolizing foods for energy, and they contain several helpful minerals, too.
One ounce of sliced turkey breast provides around 12% of the daily recommendation for protein, and it's a good source of selenium, zinc, and sodium. An ounce of sliced chicken has a similar nutrient profile. Sliced turkey or chicken can be tossed on top of salads or made into sandwiches to provide easy take-along meals for people who head to the gym before going home.
Granola Bars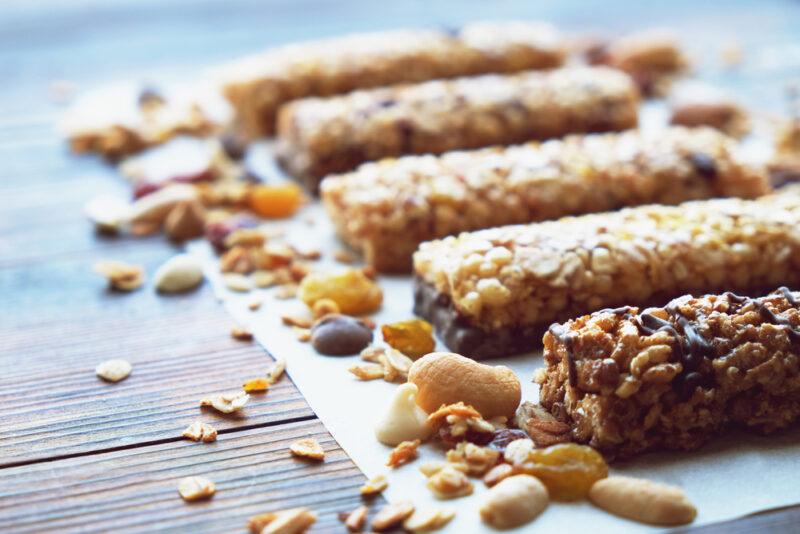 Granola bars may be one of the most iconic workout foods around. They come in a variety of flavors, as well as nutrient profiles. Many are made with oatmeal. Some are packed with sugars, while others are specifically designed to provide fiber or protein.
Athletes who are serious about their health should read the labels of the granola bars they choose, to make sure they're getting the nutrients they want.
Three Ways To Get The Most Out Of Your Workouts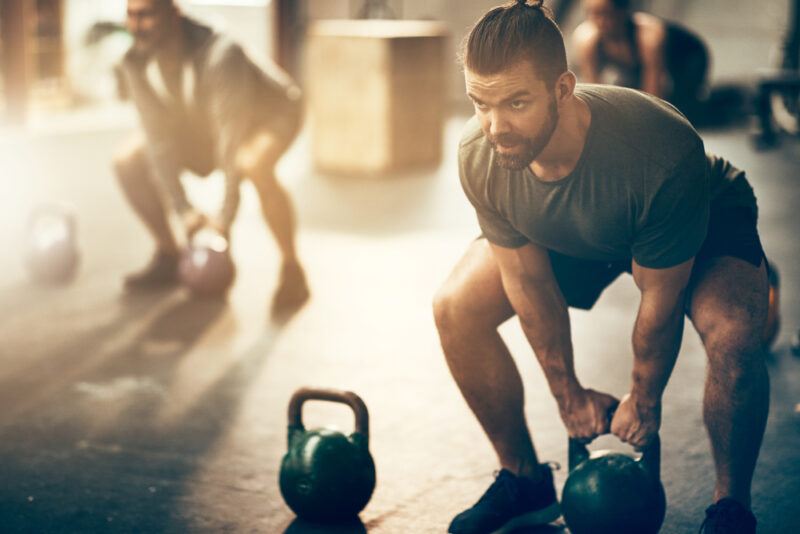 Now that know what the 15 best foods for workout out are, I'm going to share three quick tips for enhancing your workouts and feeling great.
Idea #1: Combine Foods To Reach Your Goals
It's a good idea to know what food combinations could help you reach your goals most easily. If you're a bodybuilder, you may be ready to cut weight, and if that's the case, you'll want to combine foods low in carbs and calories. Mixing protein shake powders with low-fat Greek yogurt could give you the right amount of carbs with plenty of protein to build those muscles. If you're a sprinter, you probably need more carbs to fuel those speed bursts. A good pre-workout combination for you might be bananas and berries with oatmeal.
Idea #2: Stay Hydrated
No matter what exercise you do, you'll feel better and enjoy your workouts more if you stay hydrated. This doesn't just mean drinking water during your workouts, though. Pick pre-workout snacks that provide both electrolytes and water, such as smoothies made with berries and leafy greens.
Idea #3: Replace Energy Drinks
High-caffeine energy drinks may give you a boost for a few minutes, but over time, they can have a negative effect on your heart. Replace these drinks with leafy greens and berries, either in a salad or a smoothie along with other foods that are good for the heart. Lemon water and ginger drinks could help provide energy without draining your health, too.