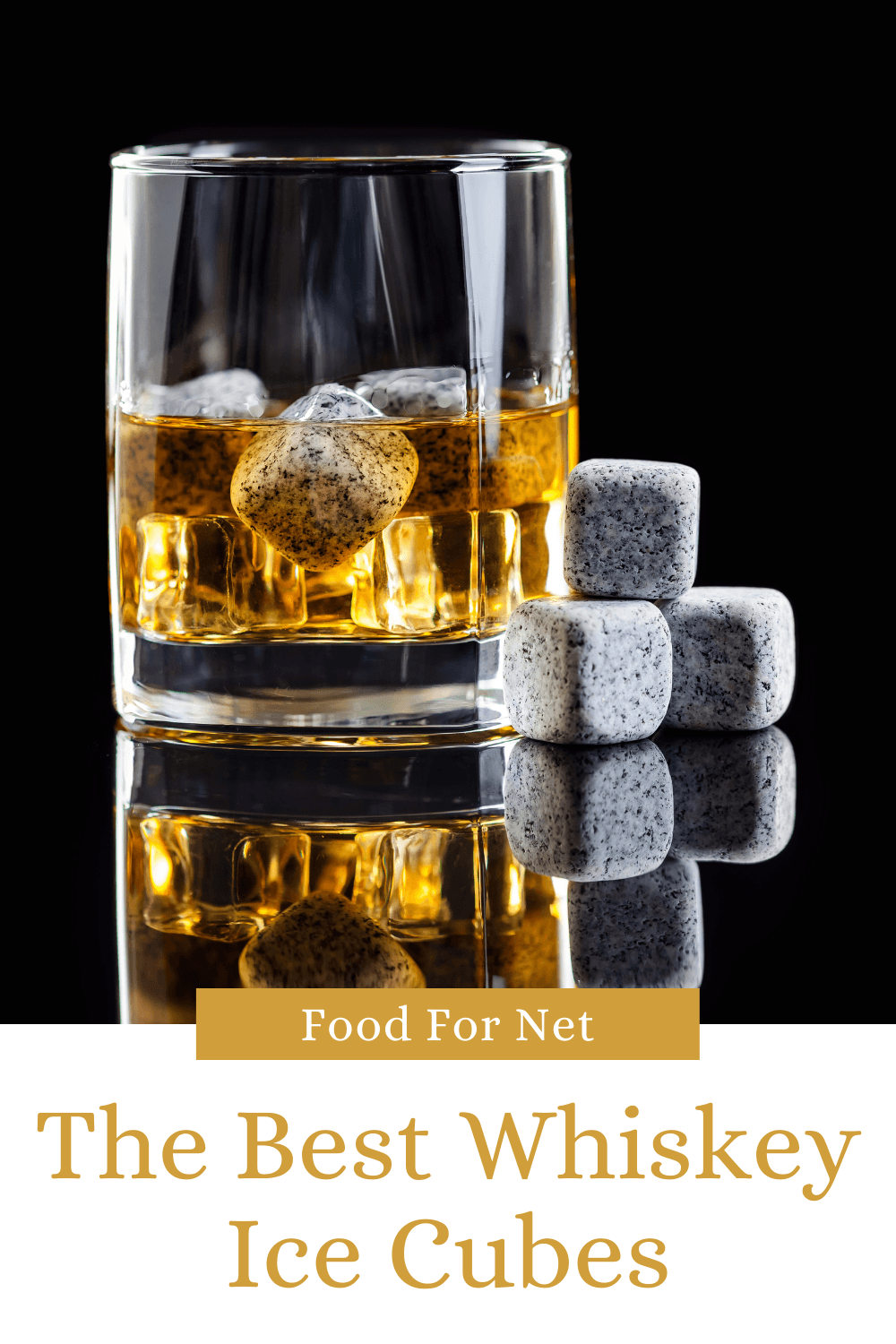 Whiskey is a complex and diverse spirit that you can enjoy in many ways. Many expressions are lovely when sipped straight – some are crafted specifically for this, even. There are thousands of whiskey cocktails you can make, all requiring different types and flavor notes. When it comes to sipping whiskey, some expressions are best served at room temperature, and some are best chilled. Some are best sipped straight and others do best with a few drops of water.
Sometimes, an expression can go both ways and it ultimately comes down to preference, whether you want it cold or room temperature.
If you do want it cold, there are a few options. You can chill the bottle in the fridge, or you can chill a glass before serving the whiskey. You can also throw in some ice cubes and have it "on the rocks."
On the rocks is a popular way to enjoy whiskey cold, but this does introduce some dilemmas of its own, namely whether or not you want the ice cubes to melt into your whiskey. Sometimes, the answer is yes because that little bit of water actually enhances the aroma and flavor in a way you like. Other times, though, or with certain whiskies, it's better that you don't get any dilution.
So how, then, can you enjoy this whiskey with some rocks? The answer is reusable whiskey ice cubes. The best whiskey ice cubes are usually either soapstone or stainless steel, both of which are safe for adding to your drink. They both have a certain look and will get the job done, so it's a matter of what you want.
Regardless of which ones you choose, these reusable ice cubes simply go in the freezer for a time before they're added to your whiskey – just like regular ice cubes. The difference is that they don't melt! They'll give you the perfect "on the rocks" experience with no dilution of the whiskey whatsoever. You can take your pick when it comes to which ones you want to use, the different types all work similarly so it's up to you what kind of look you want to achieve. Give each style a try with your favorite sipping whiskey and see how they change your experience.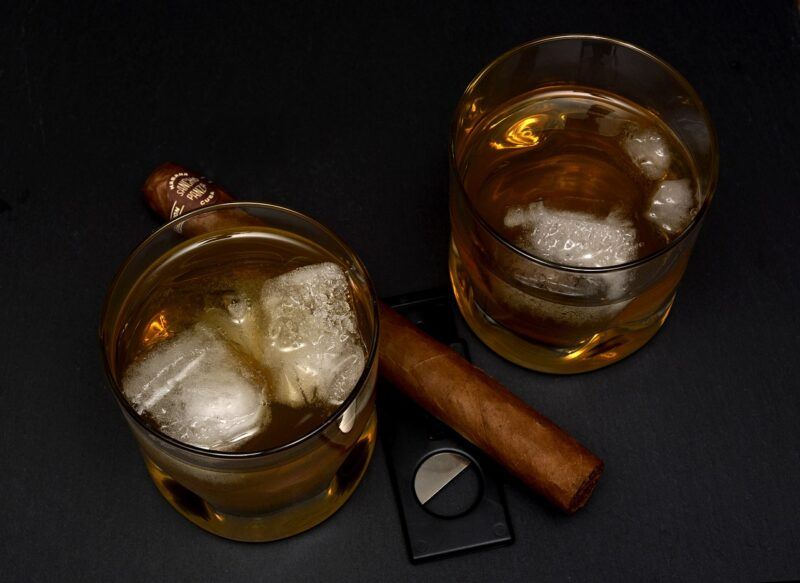 The Best Whiskey Ice Cubes
1. Soapstone Chilling Stone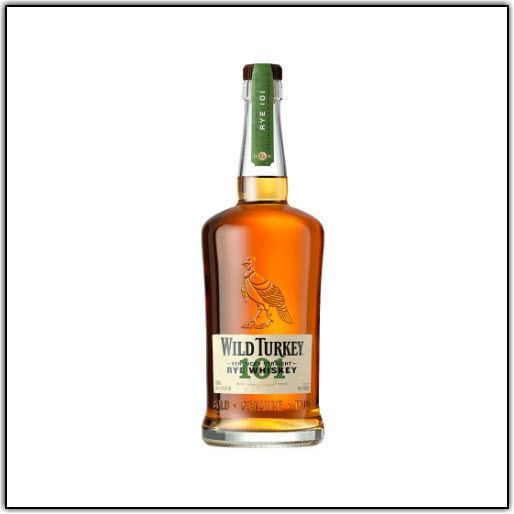 Authentic soapstone whiskey stones will be made of non-porous soapstone. They are often white or grey in color and they have a natural, traditional, timeless look. You can get them in a solid color or one that's more textured. They also come in various sizes.
This set of nine grey stones are one hundred percent pure soapstone and come with tongs and a nice velvet carrying case. They're a neutral, textured grey color that will look good in any glass with any whiskey.
Try pairing these stones with Wild Turkey 101 Rye. Notoriously good on the rocks, this is among the most popular rye whiskies ever made. It's a beautiful caramel color in the bottle and offers pleasant notes of vanilla, caramel, dark fruit, oak, and spice on the nose. Once sipped, the palate brings the perfect balance of caramel and spice to your tongue with just a touch of wood and toffee. The finish is long and continues with the perfect balance of sweet and spicy.
2. Stainless Steel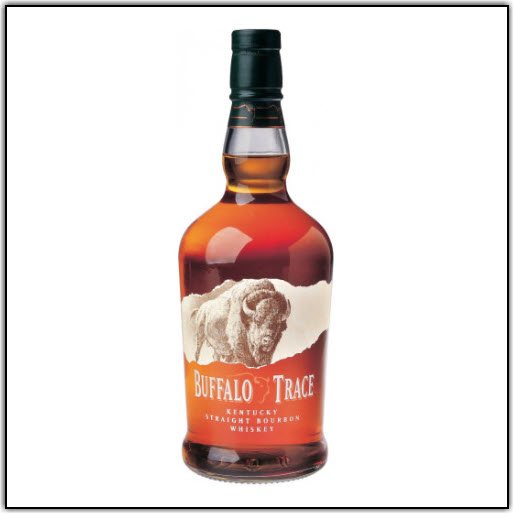 Another popular type of whiskey stone are the stainless steel ones. These work exactly the same way as the soapstone ice cubes, but they have a sleeker, more modern look. Aside from the aesthetics, the stainless steel ice cubes also have one big difference – they often have gel on the inside, which can help them stay colder longer. This is one leg up they have on the soapstone, though for some it's not worth it if they prefer the soapstone look.
There is one more advantage the stainless steel stones have and that's durability. They're solid and if properly care for, will last quite some time. While soapstone still last you as well, they do disintegrate slowly, regardless of how well you care for them.
This simple set of eight stones is the perfect example of basic stainless steel whiskey stones. They come with a tray for the freezer and a set of non-slip tongs to help you serve them easily, whether you're pouring a drink for yourself or others. They're made of food-grade, dishwasher-safe stainless steel with advanced cooling technology.
Pair your stainless steel whiskey stones with a nice glass of Buffalo Trace Kentucky Straight– another expression that's known to do well on the rocks. Aged for a minimum of eight years, this is the distillery's flagship expression and it's still a favorite among loyal fans. It offers a lovely aroma of caramel, molasses, vanilla, and mint followed by a smooth palate of brown sugar, toffee, baking spice, dark fruit, and oak. The finish is complex, mellow, and lingering with notes of candy, oak, and vanilla.
3. Round Stones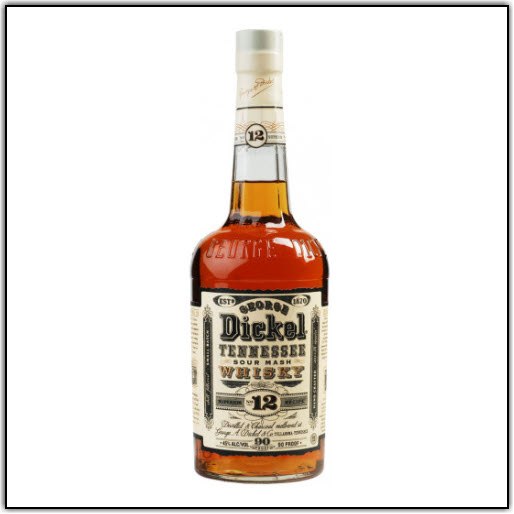 Round whiskey stones are another great choice. Often stainless steel themselves, this is purely about the look you want. These provide a sleek, elegant look that's just perfect for slow, relaxed sipping in the evening.
Balls of Steel are the original whiskey balls and they get some of the best ratings around. Not only do they work better than most others thanks to their brilliant, careful design, but they support a great cause. When you use Balls of Steel to upgrade your whiskey experience, you're also supporting the growth and maintenance of several testicular cancer initiatives that they support through their partners. A full 15% of proceeds go towards this cause.
Try these fun and unique whiskey stones in a glass of George Dickel No. 12, a crisp, creamy whiskey with special flavors that come out with the introduction of an ice cube (or ball). The aroma offers rich notes of charcoal, smoke, and oak with a sweeter palate of maple syrup and buttered bread with smoke in the background. The finish is complex and deep with notes of citrus, raisins, and toasted corn. Drop that ice in for an extra kick of sweet appley flavors.
4. Homemade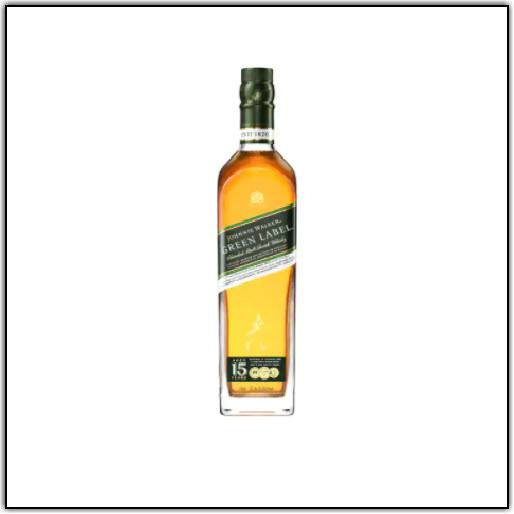 Sometimes, you want to chill your drink without the dilution, but sometimes, a little melted ice is exactly what you do want! Many expressions are made better and softer with a dash of water, so real ice cubes are what you want. That said, you don't always want to use just any old ice cubes. Regular ice cubes are small and will melt faster. For slower melting and therefore a better sipping experience, use larger ice cubes!
This clear ice cube tray is a great choice and is approved by many bartenders. The whole thing is BPA-free and will purify the water as it freezes, delivering the best, freshest taste possible. At 2" x 2" x 4" these ice cubes are a perfect size and provide the perfect dilution speed for sipping a nice glass of Johnnie Walker Green Label, a classic Scotch.
A beautiful blend of single malts from all over Scotland, this whiskey is matured for 15 years and offers a rich, deep, and truly unique flavor profile of espresso, wood smoke, and a touch of oak and bitter chocolate.
5. A Full Set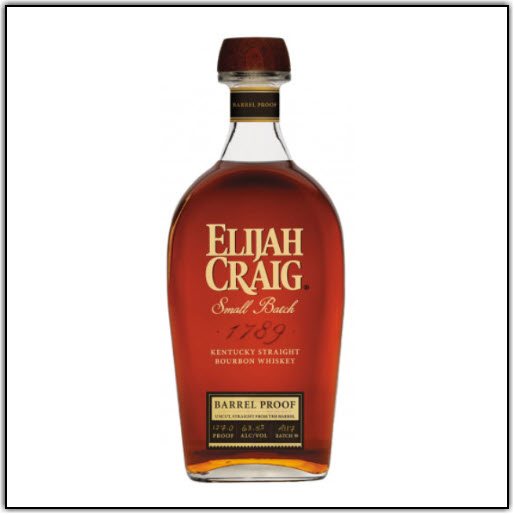 If you're new to whiskey ice cubes and/or buying for someone who is, it's nice to get a full set like this one that includes some accessories to make the whiskey ice cube experience perfect. Here, you get eight premium stainless steel whiskey ice cubes, a pair of rubber-tipped bar tongs, a handy freezer tray, and two beautiful, classy coasters so you can sip with a friend.
To get the most out of this beautiful set, pair it with a premium, sipping-friendly whiskey like Elijah Craig Barrel Proof Bourbon. This expression has warm and delightful notes of toasted oak and caramel on the nose, with a subtle touch of orange and apple. The palate brings flavors of caramel, butterscotch, vanilla, with a touch of spice and black pepper for balance. Cinnamon shows up at the back with a layered, complex finish.
Whiskey Sipping Tips
If you're in the market for some reusable whiskey ice cubes, chances are, you love to sip whiskey and experience, unhindered, the wonderful and complex flavors it has to offer. While it's a simple practice on the surface, there are some little things you can keep in mind to make the experience even better:
Before anything else, swirl the whiskey so it coats the inside of the glass. Then breathe deeply to experience the aromas at their most potent and intense.
Don't just sniff, sip, and swallow, give it a "chew" in between. Roll the whiskey around on your whole tongue, revealing every unique flavor note.
As you swallow, breathe through your nose. This allows the fumes to rise up in your sinuses and help you fully experience everything on the finish.