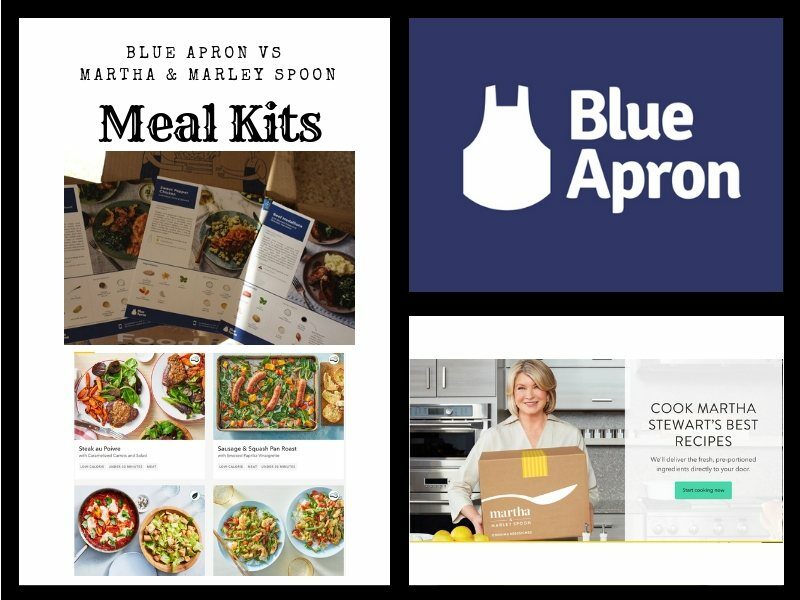 There's a lot of good to say about meal kits. They can make at-home eating a lot more exciting. At the same time, most services have simple ordering and fulfillment options that brings food right to your door, so there's no extra time spent shopping.
They span the spectrum diet options, from vegan and vegetarian, to keto can carnivore. You can get low carb and lean, or familiar comfort foods.
In this Blue Apron vs. Martha and Marley Spoon article, I'll be taking a look at two of the most popular home-cooking meal kit services out there. I've tried both of them and I liked them both.
Personally, I liked the Blue Apron meals better. They were more geared towards adventurous flavors, and plus, I really liked the wine club. Blue Apron really strived to make dinner time interesting, and that's what I really expected from a meal kit.
Blue Apron VS Martha & Marley Spoon
Types Of Meals Offered
The plans for Blue Apron and Martha and Marley Spoon are actually pretty similar.
Blue Apron offers two-person and four-person boxes with a vegetarian or meat-based subscription. There are eight meals to choose from each week. Three of those meals are vegetarian. You can choose to get food for two recipes, three recipes or four recipes each week.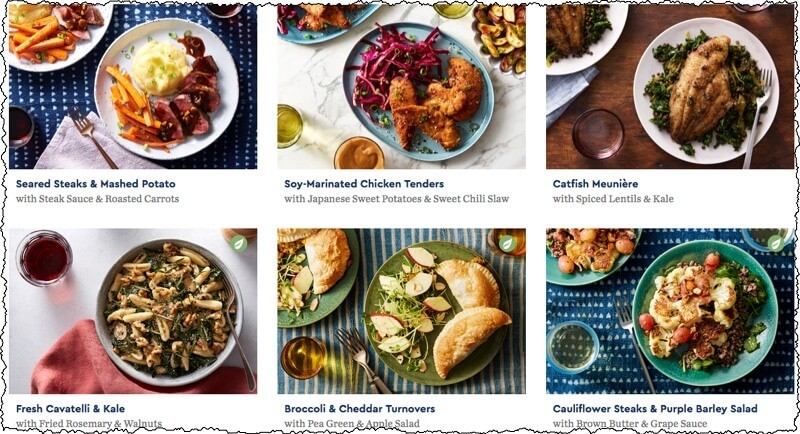 With Martha and Marley Spoon, boxes come ready for two people or three-to-four people, and you can also choose two, three, or four meals for each box. There are ten meals to choose from each week. A few of them are vegetarian, and some of them are meat-based. You can also get recipes that are gluten free.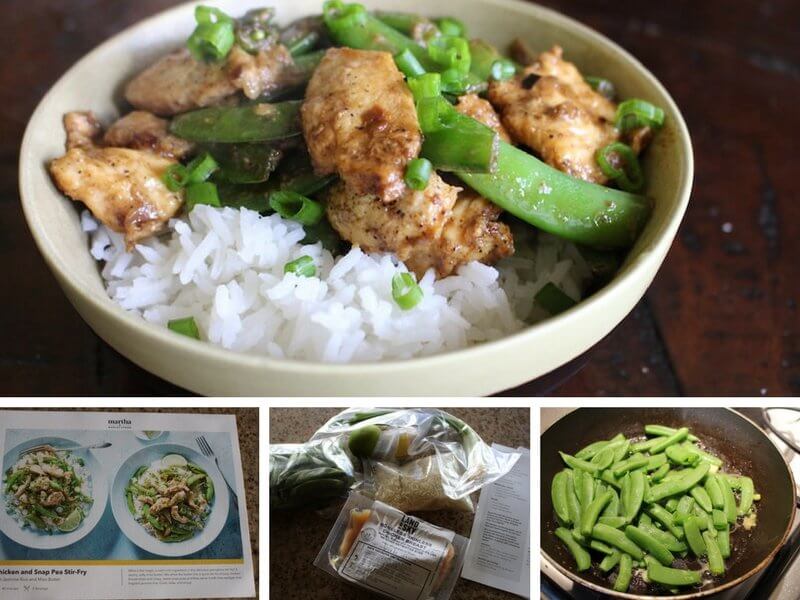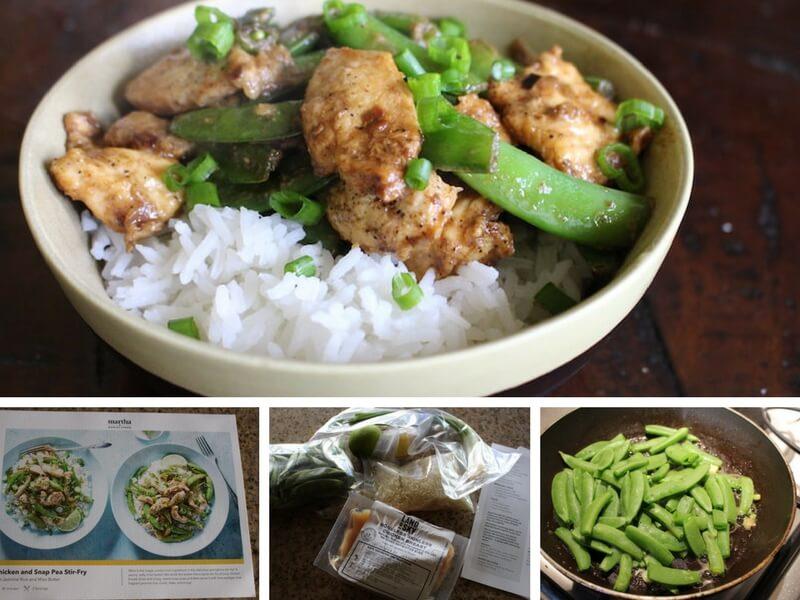 The menus change every week for both companies. Both companies allow subscribers to pick and choose which meals they want from the menu selections. Using the icons on the menu pictures, you can base your choices on whether the meal is vegetarian or meat-based and how long it takes to cook.
Martha and Marley Spoon's meal kit pictures show icons for red meat, fish and vegetarian meals and labels such as spicy, kid-friendly or low calorie.

Beyond this, neither company has many options for tailoring meals for specialty diets or allergens, although Martha and Marley Spoon does have some allergen-free recipes and lists allergens on its recipes.
While the foods for both companies are basic, they're tasty. Right now, both companies only offer meal kits for dinners.
With Blue Apron, you'll find recipes like Chicken over Farro Salad or Lo Mein Noodle Stir Fry. Martha and Marley Spoon recipes tend to be heavy on creamy sauces, but there are some other types of recipes, too, such as Spinach and Mushroom Bibimbap or Braised Black Bean Stew.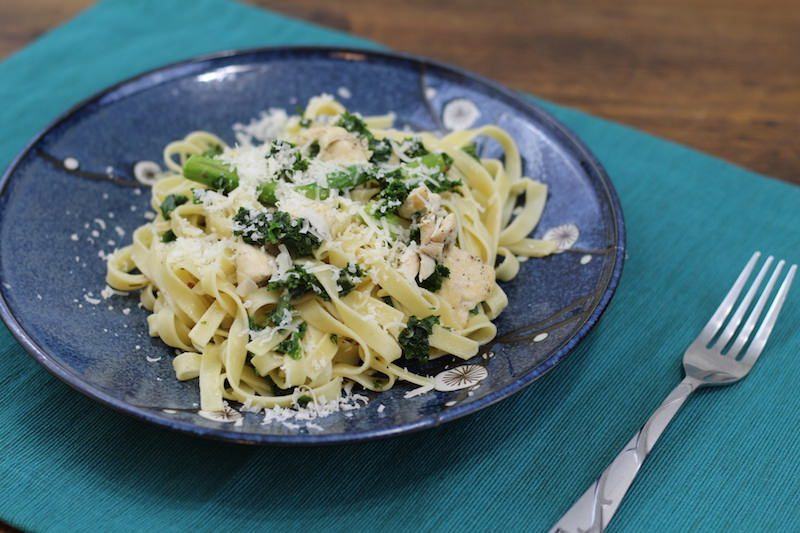 There are a few areas where these companies differ. Blue Apron's ingredients have to be sorted out by meal, but Martha and Marley Spoon's ingredients come pre-portioned, prepared and packaged by meal. Blue Apron also has a wine club you can add on. It's one of the few meal kit services that do.
Signing Up And Cancelling
Signing up with Marley Spoon was simple. You settle on a few food preferences and decide how many recipes you want to get that week.
It's about the same with Blue Apron. You decide whether you want to feed two or four people that week, whether you want a meat-based or vegetarian subscription, and choose the number of meals you want to order. Then you enter your e-mail and payment information.
Cancellation is relatively easy for both companies, as well. With Martha and Marley Spoon, you can unsubscribe right under the 'my settings' tab in your account. Blue Apron provides both an e-mail address and a telephone number for cancelling subscriptions.
Packaging And Delivery
Most of the packaging for both companies is recyclable. This includes the cardboard boxes and the produce bags. Marley Spoon does have some additional packaging because of the pre-prepped ingredients and because ingredients are sorted into 'dish bags' for each recipe.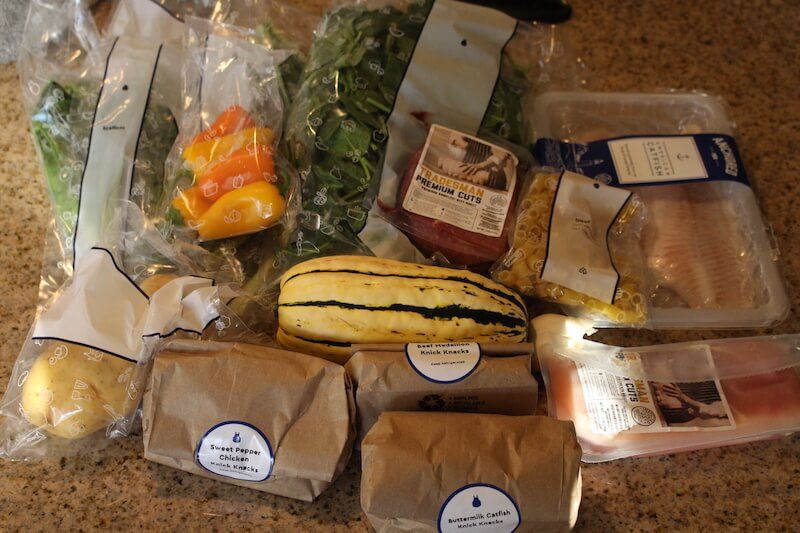 Shipping is usually free for Blue Apron, with one exception. If you order a two-person plan but don't order at least three meals, there's a $7.99 delivery fee. Delivery is always free with Martha and Marley Spoon.
Both companies ship food across most of the contiguous United States.
Pricing
For both companies, the price per serving and per box depends on how many people you're feeding and how many recipes you order.
The Blue-Apron two-person meal plan is $9.99 per serving, or $59.94 for a box containing three meals. The similar Martha and Marley Spoon order is $10.25 per serving, or $61.50 per box.
A three-meal box for four people is $95.88 with Blue Apron and $106.80 with Martha and Marley Spoon.
Blue Apron's four-person family plan is $8.99 per meal for two meals per week. For three meals, it's $7.99 per serving, and its $7.49 per serving for four meals.
Martha and Marley Spoon's three to four person box is $9.50 per serving for two meals ($76 per box), $8.90 per meal for three meals and $8.20 per serving for four meals ($131.20 per box).
One thing I like about both these companies is that their prices per serving aren't exorbitant. While they're still probably a little more expensive than shopping in a grocery store, they're reasonable for meal kit services.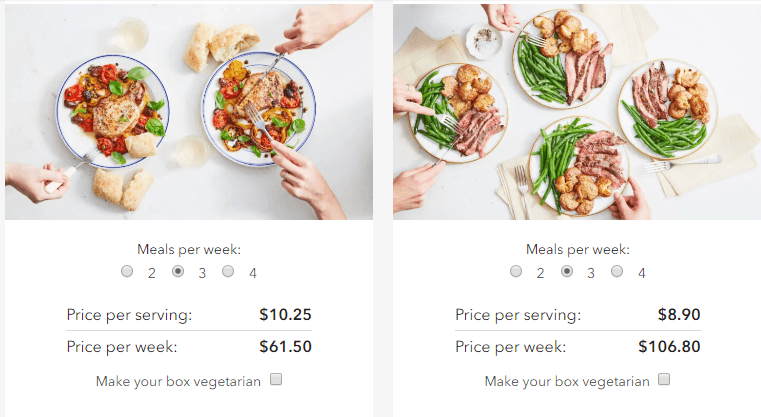 If you go by the cost per serving, the difference between the two for similar plans is within a dollar of each other, too.
Customizable Options
Both companies allow you to pick and choose from the weekly menu, so you can get exactly what you want each week. You can also change the number of people you'll be ordering food for and how many meals you want to order.
Skipping weeks or pausing subscriptions is doable with both companies.
What makes each meal kit unique
Of all of the meal kit services I've reviewed so far, these two could be the most similar. From the types of food they offer to their packaging, delivery, and pricing strategies, Blue Apron and Martha and Marley Spoon run neck and neck.
Here are some of the things I liked and didn't like about each of them.
Blue Apron
Pros:
Blue Apron has a really great freshness guarantee.
I like Blue Apron's wine club.
Blue Apron has been a steady, dependable go-to for me, and I've used this company's services more than once.
Cons:
It's still a little bit more expensive to order food from Blue Apron than to pick it up at the grocery store.
While the food is tasty, sometimes it's a little bit too familiar. I've been a little bored with Blue Apron's menu a few times.
Martha and Marley Spoon
Pros:
One really fun about this company: the 18,000 or so recipes the company uses are all Martha Stewart approved.
Martha and Marley Spoon is being marketed as less expensive than shopping in a grocery store.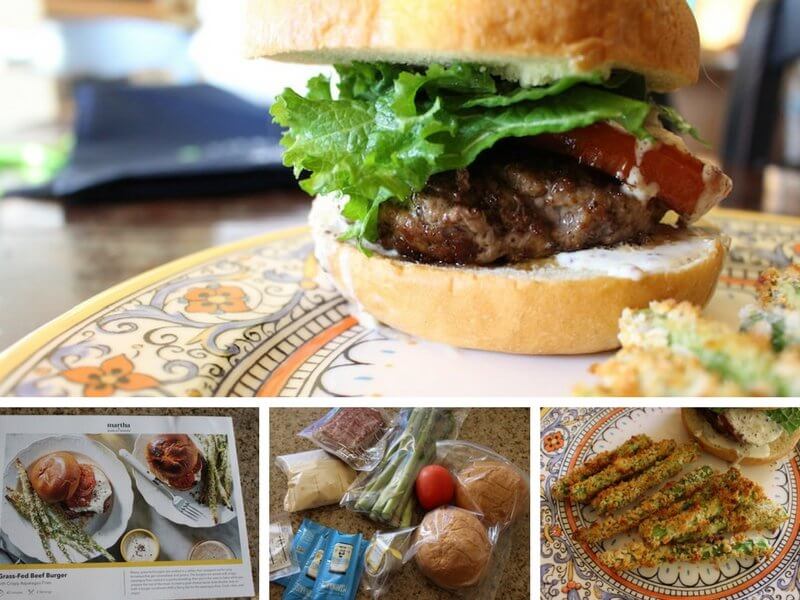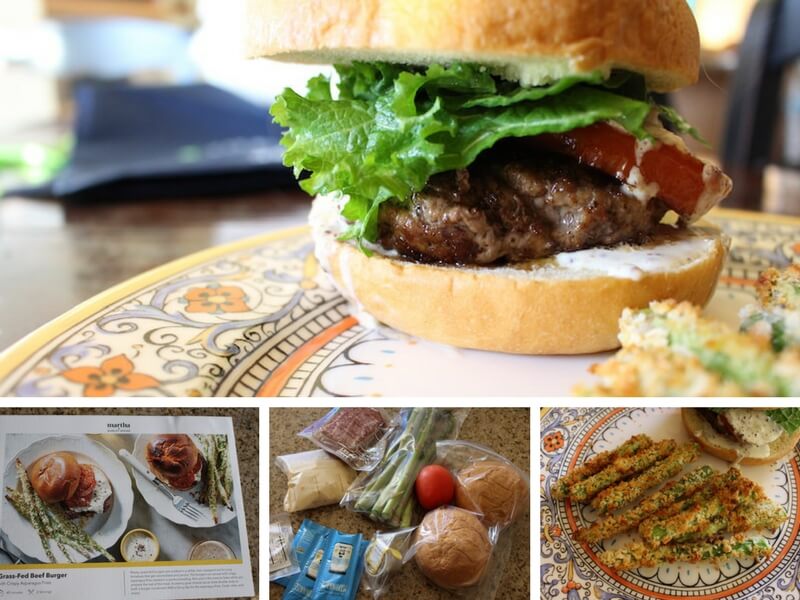 Cons:
I'm not a huge fan of super-creamy sauces, which Martha and Marley Spoon dishes seem to be a bit heavy on.
Even though Martha and Marley Spoon's cost per serving size is relatively inexpensive, you still pay a little bit more by the serving size than you do with Blue Apron.
What Are The Alternatives?
For more adventurous cooking similar to (but better IMO), try Sun Basket. It's my all time favorite. I really liked their meals. Dinnerly is another great option, and the cheapest meal kit out there.
If you have the time to cook, Plated was one of my favorites too. Very tasty stuff. Their meals are more involved, but the flavor reward is greater!
Conclusion
There's a lot to choose from. When it comes to Blue Apron vs. Martha and Marley Spoon, it's really a toss-up for me. I like Blue Apron because it's a standby for me, but the Martha Steward recipes were really easy to make and very familiar.
If I had to pick one, I'd choose Blue Apron. Which one will you choose?