Meal delivery kits are one of the latest trends in cooking. Offered by a number of companies and services (even Amazon and Walmart are getting into the game) they provide cooks with pre-portioned ingredients and easy-to-follow recipe cards, streamlining the cooking process. With a meal kit, you don't need to worry about shopping at the grocery store and using up or wasting ingredients since everything comes appropriately portioned. The meals provided by meal delivery kits are also nutritionally balanced, making it easy to cook healthy, delicious meals at home.
Blue Apron is the original meal delivery service. Founded in 2012, it delivers fresh-not-frozen ingredients and easy-to-follow recipe cards that lead cooks through each step of the process. Cooks often receive unusual ingredients which can be integrated into inventive twists on familiar foods. They have expanded to offer a wine delivery service which pairs with their meals as well as offering high-quality cookware and kitchen utensils.
Plated follows a similar form, with contemporary twists on familiar foods, exotic ingredients you wouldn't necessarily pick up in your every-day grocery store, and inventive yet simple cooking techniques. Which is better, Blue Apron or Plated? Read on to find out which is right for you.
Types of Meals Offered
Both meal kits offer similar sorts of meals. Generally, they offer inventive, updated, and fresh takes on familiar foods. Each company offers meals that fit particular diets. Blue Apron offers a meat-based subscription and a vegetarian-based subscription, while Plated offers meat-based along with vegetarian, low-carb, and gluten free subscription options. For both services, you can check out the weekly menu and select the meals that look best to you (meat-eaters have more choice here, as they can select vegetarian food if desired, while vegetarians will be limited to the vegetarian options on the menu) or you can let the delivery service take the reins and be surprised.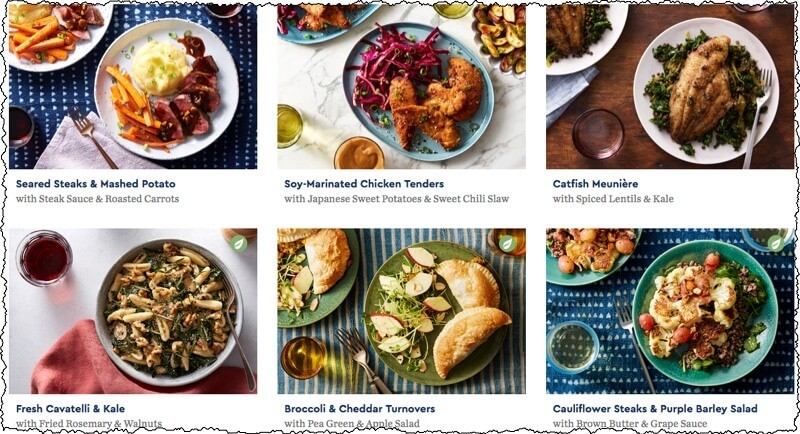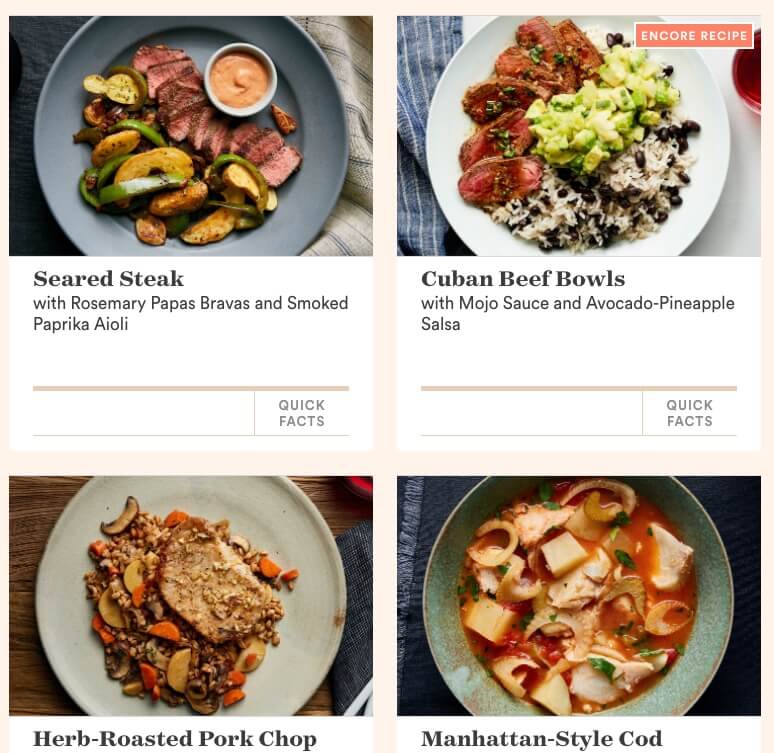 With Blue Apron, you can select the individual (2 servings per meal) or the family (4 servings per meal) plan. Plated offers 2-, 3-, and 4-serving meals.
Signing Up and Canceling
With Blue Apron, signing up is simple. You select the plan you'd like (2-Person or Family) and the number of recipes you'd like per week (2 or 3 for the 2-Person plan; 2, 3, or 4 for the Family Plan). You also select your desired plan (vegetarian or meat), input your credit card and email address, and your first delivery will be on its way within a week.
For Plated you select the number of servings you'd like per recipe (2, 3, or 4) and the number of deliveries you'd like per week (2, 3, or 4). You also get a greater selection of dietary options, allowing you to input preferences for different kinds of meat, shellfish, or vegetarian food.
Neither of these services had anything extraordinary to report here. Some places make you jump through hoops to cancel, while others have awesome incentive to join. For current discounts, see my review of Blue Apron or review of Plated.
Packaging and Delivery
With Blue Apron, you'll receive delivery once per week with all of the ingredients for your meals in one box. They include an ice pack which does successfully keep items cold, but if you have a long day or work in a hot climate you may consider having your package delivered to your work place. To reduce plastic packaging, Blue Apron does not separate out its ingredients by meals.
Plated on the other hand, bags each meal individually so dinner is as simple as grabbing the bag containing all the ingredients for your desired meal out of the fridge and prepping and cooking them.
The packaging on both of these meal kit delivery services is good but not always perfect; there are occasional leaks and sometimes ingredients show up in less-than-ideal state.
Customization Options
Both of these meal kit services allow you to customize the number of servings per meal as well as the number of meals per week, though Plated offers a slightly greater range of options here.
In terms of food preference, Blue Apron offers either an herbivore or omnivore option. There is no option to opt out of ingredients due to allergies or other dietary restrictions, although you can select which meals you'd like each week. For this reason, Blue Apron is not the best service for people who are vegan or who follow other strict diets.
Plated offers a greater ability to select dietary restrictions at the beginning, and they allow you to filter the weekly recipes by dietary restriction. If you follow a low-carb diet, for example, you can filter the weekly recipes to see only low-carb recipes and choose your weekly meals from that list.
Blue Apron has a wine club, which is stellar in my opinion. Plated does not have that option!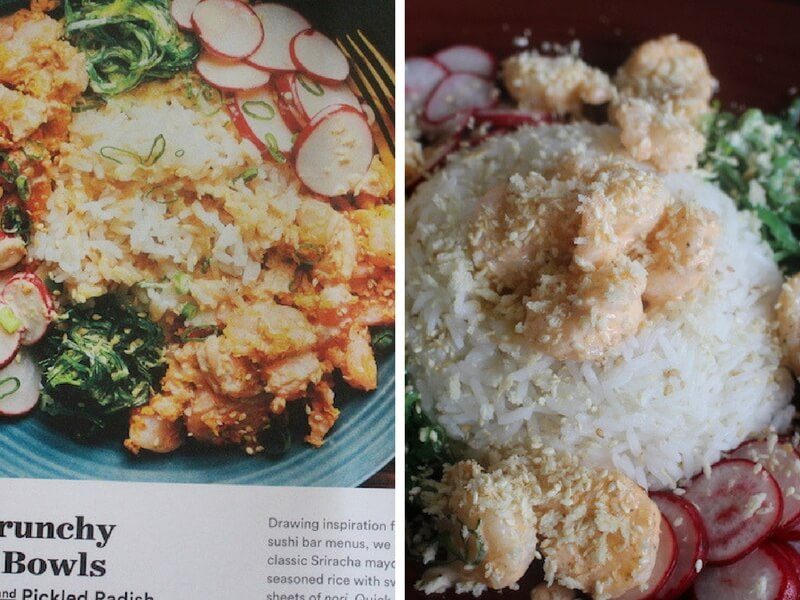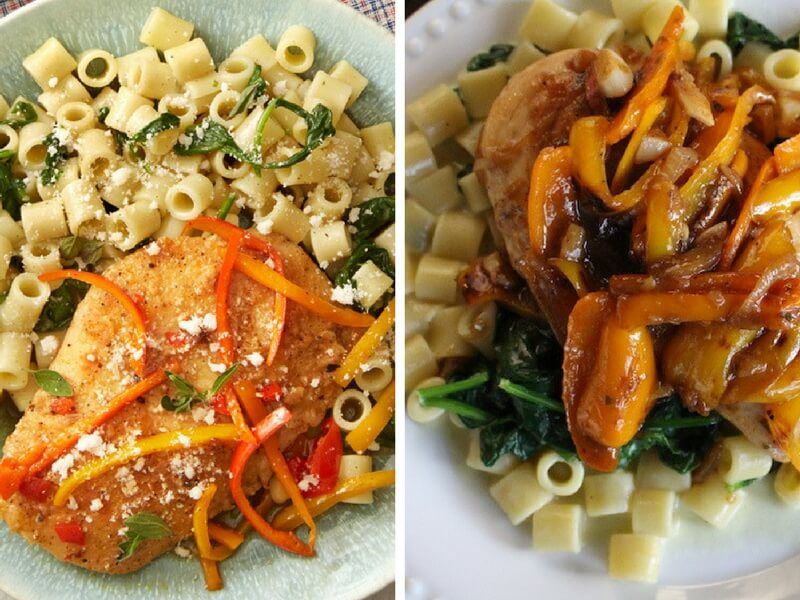 What Makes Each Meal Kit Unique?
Blue Apron is the original meal kit delivery service, and it still maintains a solid foundation in the market. Their specialty is classic foods with an updated twist that simply taste good. Meals are quick to cook; even the meals with the longest cook times will still be on the table around 40 minutes.
Plated is unique in offering slightly more exotic and unique options as well as providing for a greater range of customization. These meals take a bit longer to cook, but the ultimate reward is a flavorful, unique dish. With this delivery service, you'll be introduced to foods and meals you likely wouldn't have been otherwise, so it's a great way to expand your repertoire. If you are joining a meal kit service for variety, Plated is my #1 choice.
Another great option similar to Plated is Sun Basket. They are a bit more expensive, but I preferred the meals more!
Blue Apron
Pros
Original meal delivery service offers classic and contemporary recipes
Sources ingredients local to you in order to provide the freshest meat and produce
Size and dietary customization options will be adequate for most people
Cons
Cannot accommodate allergies or diets other than vegetarian
Some "normal" meal options seem pricey compared to the grocery store
Plated
Pros
Good level of customization options (try Green Chef for more)
Original and innovative food choices and cuisines
Broad range of recipes to choose from every week
Very detailed recipe cards
Cons
Pricier than going to the grocery store
No wine club option
Conclusion
So, is Blue Apron or Plated right for you? Both of these meal delivery kit services offer pros and cons, although they are fairly similar. For people without many dietary restrictions who don't cook as much as they'd like to, and want a service that's not fussy, recipes that are tasty, quick, and easy to cook, Blue Apron is likely the best choice. While it can be limited in the kinds of meals it offers as well as the ability to choose, this actually makes it a great option for people who want to cook more food at home but don't want to fuss about the particulars.
With Blue Apron, you're guaranteed to get delicious food every week without having to worry too much. They're a solid choice for first time buyers of meal kit services.
Plated is an ideal choice for people who want more control over the food they're eating, but still want the easy convenience of having all the ingredients delivered right to their door. With this service, you'll get to experience a few more inventive cooking techniques and exotic ingredients without worrying that excess would go to waste. The meal filtering options – by diet, preferred ingredient, or allergen – are some of the best in the game.