One of the things that shocked me the most about immersion circulators was the variation in price. Some models, like the ones from PolyScience, are exceptionally expensive, often costing upwards of $500. Likewise, there are many models that are around $200, and even under $100! While $200 may be more reasonable, it is still a considerable amount to pay, especially for somebody on a budget.
So, what about the cheaper options? There are certainly some inexpensive immersion circulators on the market and these may seem like a better way to go.
As part of my 'sous vide experiment', I've personally used and reviewed 13 different immersion circulators. These have ranged from the basic and inexpensive options to more complex and pricey models.
In the process, I have learned much about this type of product and how the cheapest immersion circulators compare to the more expensive alternatives. So, let me show you what the differences are. These should help you figure out which type of model is going to work best for your needs.
Differences In Power And Performance
One of the most significant variations between the cheaper models and the more expensive ones is in their power. So, for example, many expensive models will have heating elements that are 1100 watts or higher. Likewise, they may be effective with a larger bath volume.
For example, the ChefSteps Joule comes in at around $200, although the price does fluctuate over time. Likewise, it will be different depending on who is selling it and whether there are any discounts.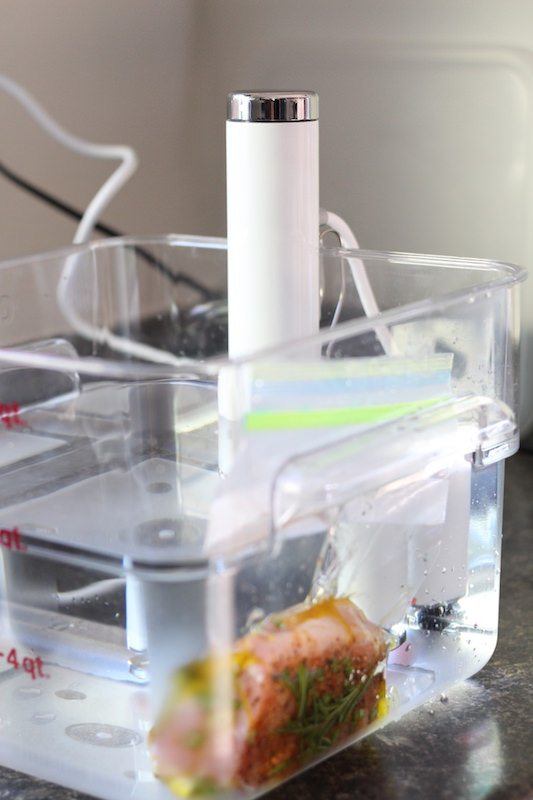 In this case, the heating element of the immersion circulator is 1100 watts and the maximum capacity is 10 gallons. These are both on the high end and a similar pattern is true for other immersion circulators in the same price range.
In contrast, many cheaper models may have a less powerful element and lower capacity – clocking in at 800 watts of power and only 3-5 gallons max capacity . In practice, this means that it will take longer to heat a bath of water and you may be more limited in the size of the container you are using.
However, the differences in power aren't always as dramatic as you may expect. For example, there are inexpensive models that still have heating elements of 1000. Likewise, there are premium models that only go up to 800 or 900 watts, like the Anova Precision Cooker. Some cheap ones under $100 actually heat water with 1200 watts of power (more info below).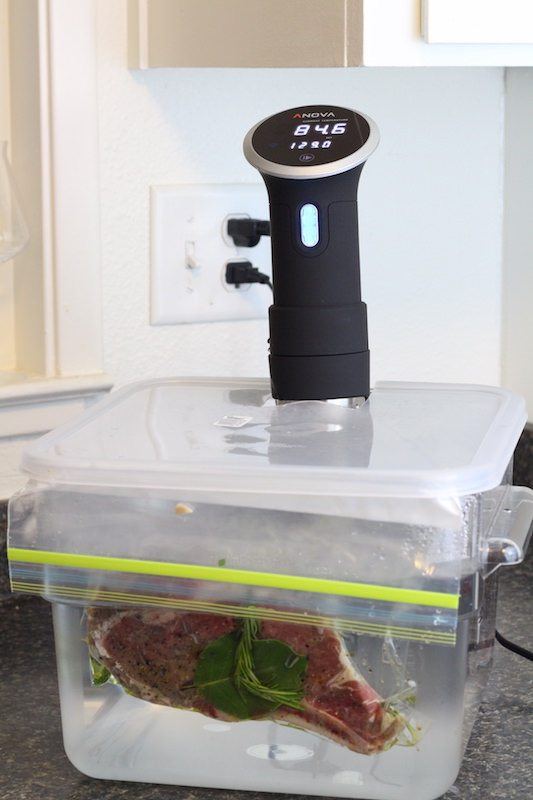 As a result, you can still get a low-priced model that has similar power to the $200 options, provided you shop around. This means that power and price aren't always linked.
Still, that being said, there are relatively few powerful inexpensive models, so you do have to pay close attention to the specs of the products that you're looking at.
Variations In Features
The main reason to pick $200+ immersion circulators would be the features. In particular, many of the more expensive models offer the ability to control your device through a combination of wifi and Bluetooth.
Doing so means that you can set, control and monitor your immersion circulator from other rooms in the house or even while away from the home! Additionally, the app will typically send you notifications for when stages are completed and you can even watch the temperature remotely. This is much more effective than waiting for a beep to tell you when your food is ready.
Different brands come with their own apps and this aspect can work better with some than with others. For example, ChefSteps has an amazing app that works almost flawlessly. In contrast, the Gourmia app has some major limitations and is a little frustrating to use.
Still, companies continue to develop and refine their apps over time. As a result, they are likely to become more comprehensive and effective. Even if the app is tricky to use or is somewhat limited, you would probably find that you get used to it over time. So, this type of device may still be worth it, even if the app isn't the greatest.
Interestingly, some models (particularly the Joule) have limited manual interaction. This means that you have to deal with it through the app. This could be frustrating, especially if you lost your phone or if you wanted a family member to get dinner started.
So, this is another area to weigh up, although most models with wifi do allow for both manual and remote interaction. Anova, mentioned above, does a great job of managing both manual and app cooking.
Other Differences
Finally, there are some other variations that are more subtle and less consistent. For example, the $200+ models often look better visually and may be better quality as well. After all, the company has put more investment into the product and this often does result in better outcomes.
Likewise, some more expensive options may be geared towards commercial use or they might have additional features that make them easier to use, namely higher capacity cooking capabilities. But, at the end of the day, the function is mostly the same and there are many inexpensive immersion circulators that create great meals consistently.
One other area to consider is brands. Often, the more expensive options will also come from companies that are experienced in making tools for sous vide or who have put a lot of time into their model.
In theory, this could mean that a higher price tag could result in a more reliable model overall. However, that's just a general rule and won't always be true.
Speaking of brands, there are also cases where you may end up paying for the brand name, rather than for any additional features or effectiveness. I mentioned PolyScience earlier and this brand is a good example.
For the most part, their products are simply more expensive versions of what is already on the market. Sure, some of them do have stronger motors but the difference isn't huge. And, unless you're cooking for a large number of people, the practical impact would be minimal. My personal advice is to not spend $600 on an immersion circulator because you can buy a $100 new one each year for six years rather than worry about that expensive one breaking down after a few years of wear and tear.
Which Should You Choose?
The cheapest immersion circulator I've found so far is the Nutrichef. It was previously called "Prime", but is now simply called "Sous Vide", or "Thermal Immersion Circulator" depending on who has the listing on Amazon. The price changes frequently in my experience, so a comparable item which has a more stable price is the Gourmia GSV130.

Should you get a cheapo version or opt for one of the better ones? It really depends on your goals as a home sous vide chef.
For example, some immersion circulators will work for a bath of up to 5 gallons, others may cater for 8 or even 10 gallons. Yet, most people won't need to be using more than 5 gallons at a time anyway. I mean, you'd normally be cooking for a few people at a time. Unless you had a very large family or wanted sous vide for dinner parties – going higher than 5 gallons is unlikely to be worth the effort.
A similar thing is true for the pump output and heating element. These aspects affect how fast you can heat up the water. Being able to heat the water faster is ideal, of course. But, the difference is unlikely to make much of a difference unless you are extremely tight for time.
So, many of the differences in power simply come down to convenience. If you are exceptionally busy or plan to cook for a larger number of people, then a more powerful model may make sense. But, that probably won't be the case for most people.
Because of this, the relevance of the more expensive models really comes down to the extra features like Wifi, in-app recipes, and design.
The wifi aspect does sound like a gimmick but it can be useful. I was surprised at how much I relied on it myself when testing the various immersion circulators. The feature does offer you more control and knowledge of the cooking process. Plus, it's great if you tend to be busy doing stuff while cooking.
If you do specifically want this feature, then you are probably looking at a $200 model. In my experiments, the standout option for this type of device was the ChefSteps Joule Immersion Circulator. This is a somewhat unusual design but it truly works well.
At the same time, the company has taken pains to make sure every aspect works well, including the wifi connectivity and the associated app. The device is also smaller than most but it is surprisingly powerful for its size.
In contrast, if you're not interested in wifi, a cheaper immersion circulator will probably work fine. Realistically, the cheaper options do produce the same quality of food, as long as you pick a reliable model.
One such option that I recommend is the Gourmia GSV140, one step up from the 130 model mentioned above. This is a less expensive model but it also performs very well. In fact, it's one of the best options out there if you're not looking for remote control.