Cooking gadgets always make for such fun gifts, especially if you have a father who is at home in the kitchen or out on the barbecue. One of the best things is simply that there are so many different cool gadgets out there, most of which dad would never even think about buying for himself. That's why cooking gadgets make the perfect Father's Day gift!
Plus, many of the options are fun to own and to use, which is reason enough to consider them. So then, in this list we consider 50 different cooking gadget gifts that you can use to make Father's Day that much more interesting. With this selection, we've focused on gifts that are a little unusual and ones that are just plain nifty.
Many of the options are tech tools and gadgets, partly because these are just so fun. But, there are some non-tech options on the list as well, such as a Vertical Rotisserie Oven and a Marcato Atlas Pasta Machine.

To make the list easier to follow, we've broken it down into price categories. As such, you can use the links below for faster navigation if you have a specific price range in mind.
$10 – $50 Gifts
iDevices iGrill Mini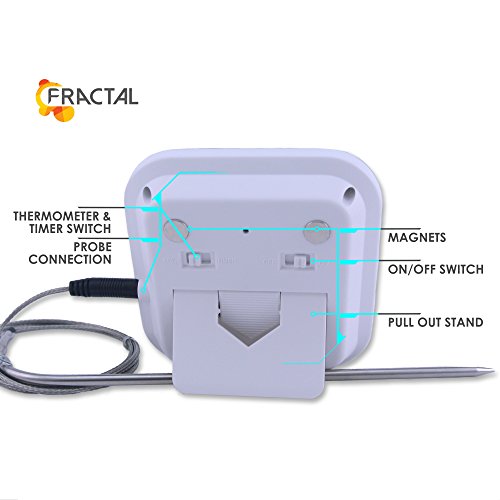 Keeping an eye on the temperature of food is important while cooking and this nifty gadget is a fun way of doing that. The device has a single temperature probe that can be used on a grill or inside a smoker, allowing people to monitor the progress of their food without lifting the lid. The bluetooth functionality makes this especially fun to use and means this is so much more interesting than conventional alternatives.
= = > Get iDevices iGrill Mini Here
Artland Press and Measure Glass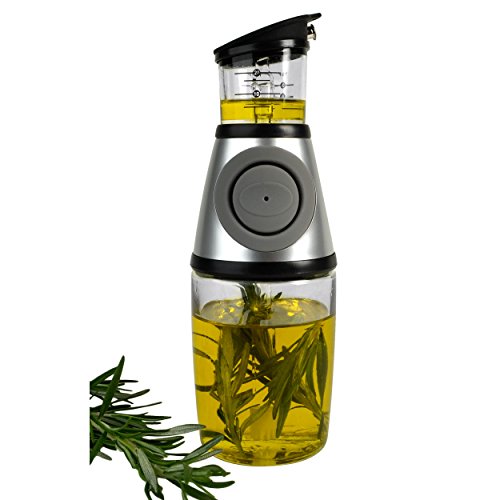 This unusual tool has one main purpose, infusing cooking oil. It allows dads to easily incorporate herbal flavors into their oil, without having to strain those herbs out before use. The item also doubles as an attractive dispenser bottle that makes it easy to see how much oil is being used.
= = > Get Artland Press and Measure Glass Here
Magic Bullet Mini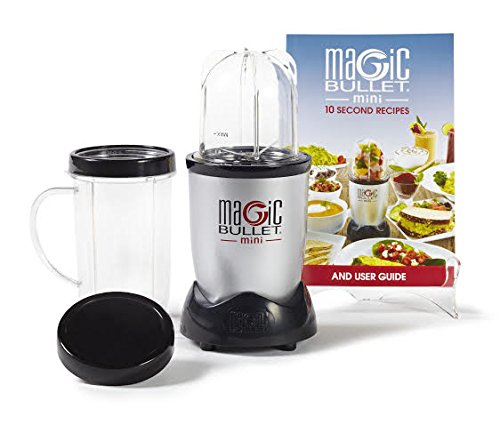 As blenders go, the Magic Bullet range has always been popular and is common in many kitchens. But, this mini version has its own appeal, especially for people who want smaller drinks. On a side note, this type of tool can also be great for making frozen cocktails and it does also make for an inexpensive gift.
= = > Get Magic Bullet Mini Here
9-in-1 Kitchen Pro Veggie Chopper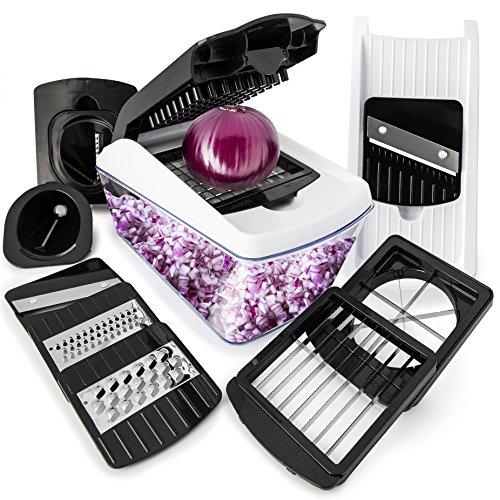 For the most part, this veggie chopper is an upgraded version of the previous one. In particular, it has more functions, including the ability to grate cheese. Again, it's not the most amazing gift out there – but for a foodie dad, it could be perfect.
= = > Get 9-in-1 Kitchen Pro Veggie Chopper Here
Stovetop Smoker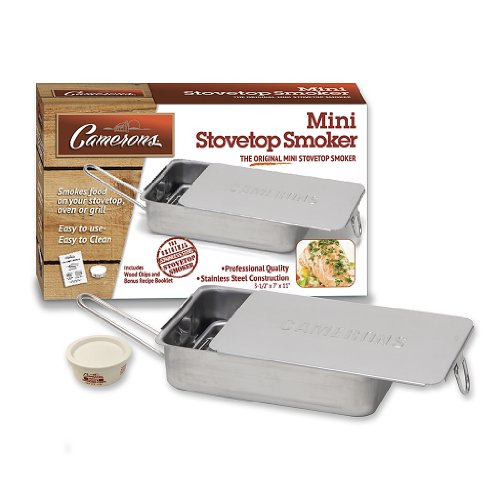 Smokers often end up being large, expensive or complex, which doesn't work well for every situation. This Stovetop Smoker is an attractive alternative, where you have a small and simple smoker that can be used with any source of heat. For that matter, this is even a kitchen gadget that can be used outdoors on a campfire, making it incredibly versatile.
= = > Get Stovetop Smoker Here
Silicone Egg Separator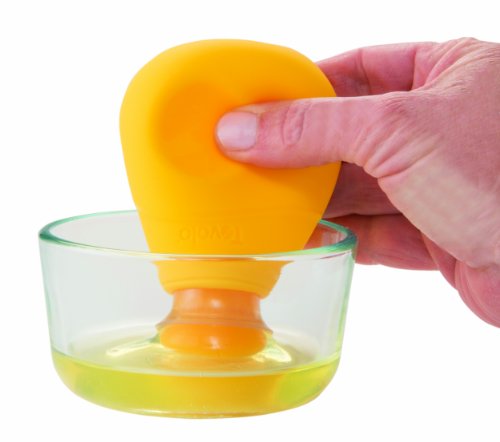 Admittedly, egg separators are a little gimmicky but they're also a great gift for dads that bake regularly – or those that just like new items for the kitchen. The tool here does exactly what the name suggests, providing an easy way to separate egg yolks from their whites.
= = > Get Silicone Egg Separator Here
Betty Crocker Pizza Maker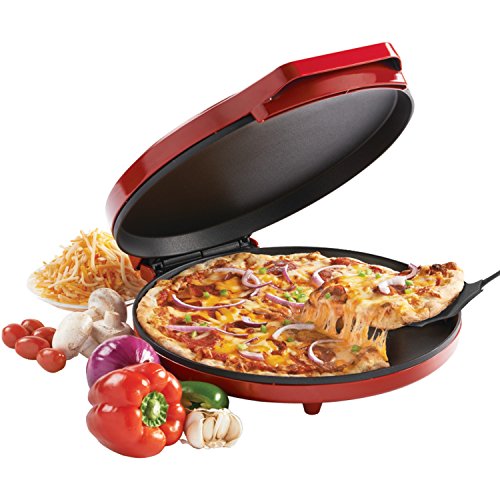 Homemade pizzas are always amazing and this product is one way to make them. Now personally, I prefer using a pizza oven or something similar – but there are many situations where this type of pizza maker would be just as good. Plus, this is an inexpensive kitchen tool that can be used for many different types of food, not just pizza.
= = > Get Betty Crocker Pizza Maker Here
Nostalgia Frozen Beverage Station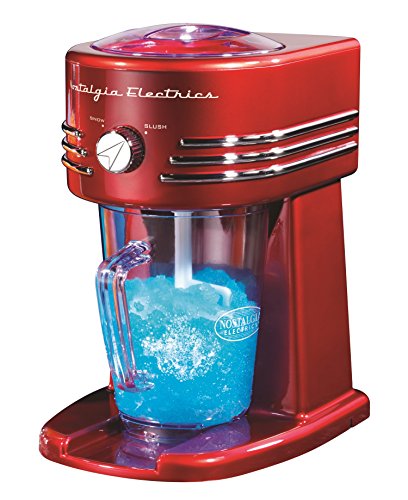 For any father that loves slushies, this Frozen Beverage Station is a fun choice. It makes a 32-ounce pitcher of frozen drink at a time from ice cubes. There are also two different texture settings. One of those is similar to a slushie, while the other is more snow-like. The visual appearance of the machine also makes it a good choice, as many people do love retro styles.
= = > Get Nostalgia Frozen Beverage Station Here
Hamilton Beach Electric Sandwich Maker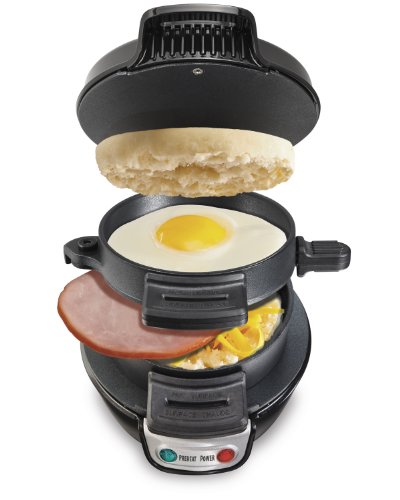 This particular kitchen gadget would be a cool choice for anybody obsessed with breakfast sandwiches. Basically, it allows you to cook all of the components at the same time, without any hassle at all. Instructions and recipes are included, so anyone could use this tool with ease.
= = > Get Hamilton Beach Electric Sandwich Maker Here
5 Blade Spiralizer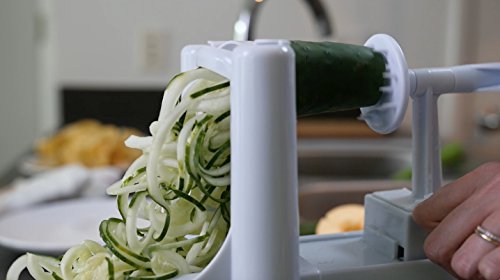 Spiralizers have become extremely popular recently, partly because they let you make alternatives to pasta – perfect for anybody on a low carb diet. But, the tool is also fun simply as a gadget, especially as you end up with food that simply looks interesting. This is a great way to add versatility to cooking and is a must-have for any father on a keto, low carb, vegetarian or vegan diet.
= = > Get 5 Blade Spiralizer Here
Tomorrow's Kitchen Instant Marinator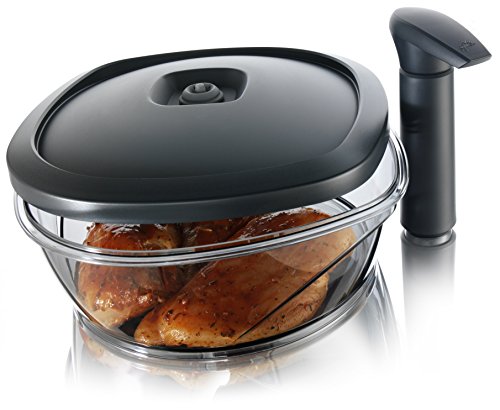 This tool would be extremely relevant to people who love to grill, as it lets them marinate food in minutes instead of hours. Being able to do so is great for getting the best possible flavors into the meat. This also works well for anybody that is disorganized. After all, marinating food typically takes hours and it's easy to forget about starting the process in time.
= = > Get Tomorrow's Kitchen Instant Marinator Here
$50 – $100 Gifts
Hamilton Beach Programmable Coffee Maker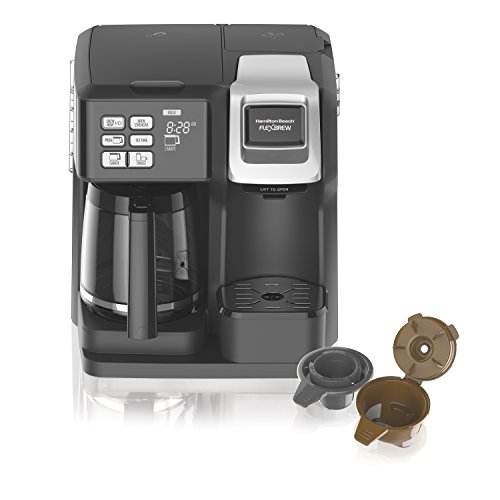 We're talking about cooking gadgets but coffee makers have to be on this list too. After all, they are a key tool in the kitchen and many people do completely rely on their daily coffee routine. This particular coffee maker is a programmable one that produces single cups of coffee. It also allows people to brew a regular cup of coffee, resulting in the best of both worlds.
= = > Get Hamilton Beach Programmable Coffee Maker Here
KitchenIQ Smart Wireless Kitchen Scale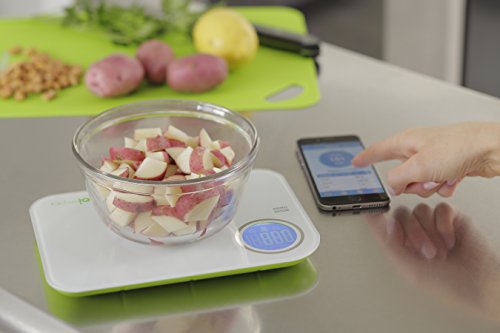 There's something about wireless and smart gadget that simply makes them fun to give and to use. That's the case here and the scale can be connected to smartphones. When doing so, users have the ability to record a range of nutritional data and also track patterns over time. The scale could also make healthy eating that much more interesting and fun, especially for any father who has been resistant about the idea.
= = > Get KitchenIQ Smart Wireless Kitchen Scale Here
Searzall Torch Attachment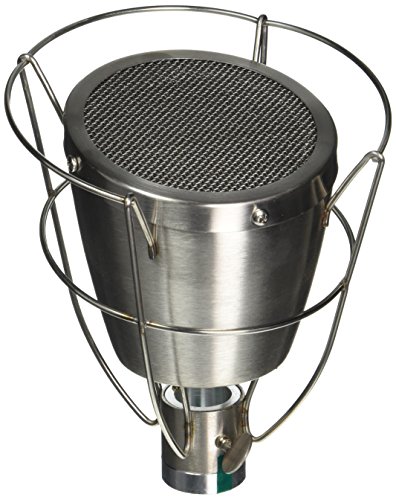 This attachment may not seem like much but it is a very powerful (and entertaining) tool. It is designed to go over a blowtorch to create the perfect temperature for searing meat and other food types. By doing so, the attachment also removes most of the aroma associated with blow torches. I personally find this to be great fun when combined with sous vide cooking, as it lets you get the perfect finish on steak every time.
= = > Get Searzall Torch Attachment Here
Great Northern Popcorn Machine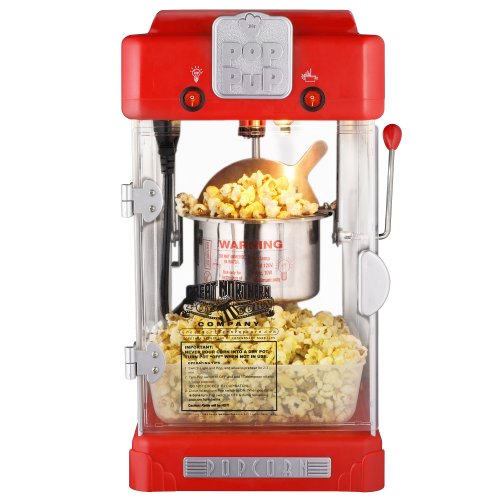 Why settle for microwave popcorn or a typical popcorn maker when you can get something like the Great Northern Popcorn Machine? The machine is a fantastic choice for anybody passionate about popcorn, especially as it has the ability to keep the popcorn warm after it has been made. Aside from that, the machine just looks great and has a strong retro feel to it.
= = > Get Great Northern Popcorn Machine Here
Gourmia 9 Quart Sous Vide Water Oven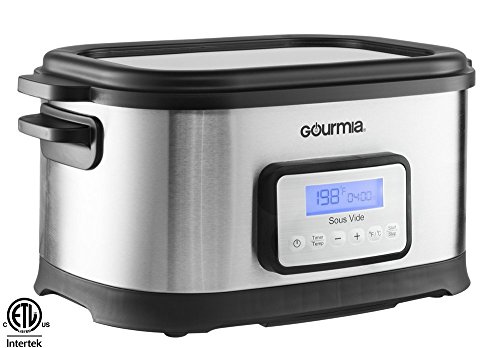 Sous vide is an amazing way to cook and provides much more control over food than you would have otherwise. There are many tools and devices out there but this particular one is great for beginners and experts alike. A water oven is a fun tool all around, especially for any father who has been seriously considering sous vide.
= = > Get Gourmia 9 Quart Sous Vide Water Oven Here
Keurig Single Serve Programmable K-Pod Coffee Maker

For anyone who loves the idea of single serve coffee, this Keurig machine is a good choice. It can be used for 6, 8 and 10 oz K-cup pods, which can be easily found at your local grocery store. The device itself is simple to use and is perfect for people wanting more variety with their coffee.
= = > Get Keurig Single Serve Programmable K-Pod Coffee Maker Here
Perfect Wireless Bake Smart Kitchen Scale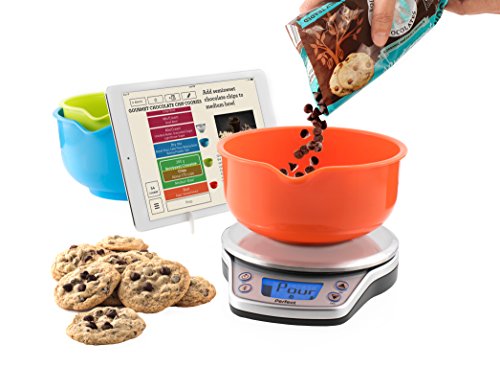 This is another example of a wireless kitchen scale. Like the previous one, this is tied into an app. However, this time the gadget is mostly designed with cooking in mind, making it much simpler to get the right amount of each ingredient. The app also offers many recipes to work from, which makes it particularly great for anybody finding their feet in the kitchen.
= = > Get Perfect Wireless Bake Smart Kitchen Scale Here
Forno Magnifico Electric Pizza Oven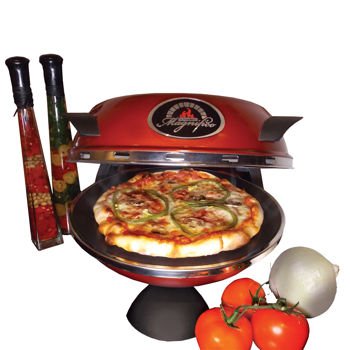 This pizza oven is a fun option if you want to cook pizzas inside, without relying on an expensive setup. Even though it looks a little basic, the product does actually use a pizza stone and even includes a variation on a traditional wooden pizza peel. It could easily be used to create some amazing pizzas, especially for dads who like getting a little creative.
= = > Get Forno Magnifico Electric Pizza Oven Here
NutriChef Vertical Rotisserie Oven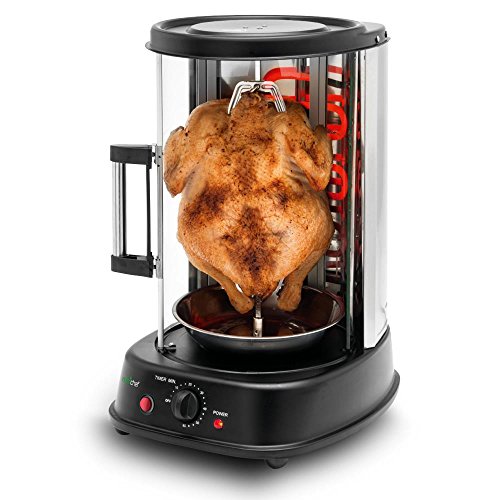 Most rotisserie ovens out there tend to be horizontal but there is something so much cooler about this alternative. It also has an attachment that allows you to make meat gyro style, where you are shaving off layers of meat. The device is on the small side but it is still large enough for most home uses.
= = > Get NutriChef Vertical Rotisserie Oven Here
PolyScience Smoking Gun Food Smoker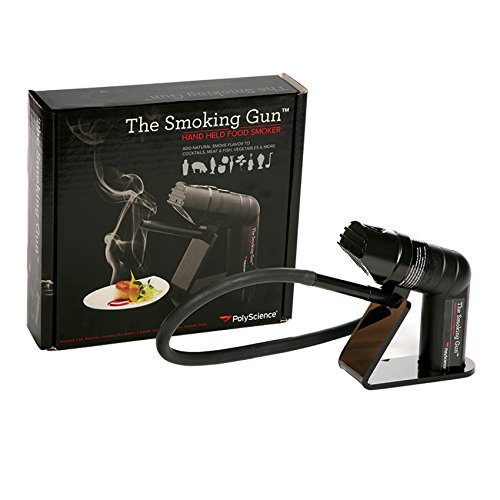 Smoking food can produce some amazing outcomes – but not everybody has the equipment needed to do so. For that matter, a smoker may simply not be practical for many situations. That's where this product comes in. Basically, the gadget is a handheld food smoker and it runs off AA batteries. The design lets it use various types of wood chips, spices and teas as the basis for the smoking. The end result is fun and a great alternative to a traditional smoker.
= = > Get PolyScience Smoking Gun Food Smoker Here
Thaw That Food Thawing Plate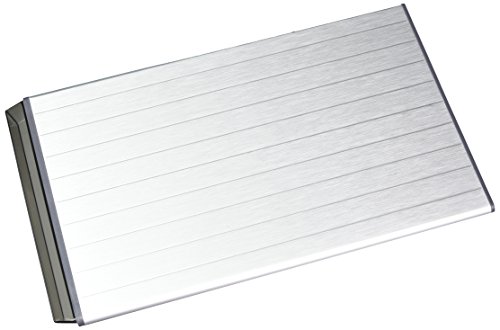 This simple product may not look like much but it is actually fairly advanced – and impressive. The Thawing Plate uses embedded heat pipes that help to promote food thawing, which is particularly powerful when it comes to thawing out meat. What's more, the plate doesn't rely on any type of external power, so it can easily be used in any situation.
= = > Get Thaw That Food Thawing Plate Here
Chemic Wood Collar Coffee Maker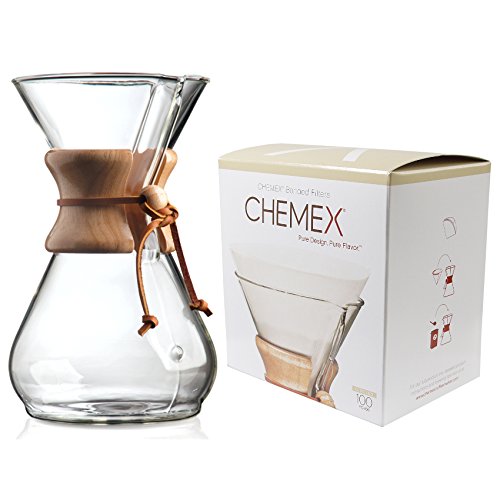 This coffee maker may look basic but it a high-quality product and a particularly popular one at that. A cool feature is that the coffee maker can be placed on a stove at a low heat to keep the coffee warm – a style that you don't normally see. Of course, it's important to be careful about how hot you make the burner, as the coffee maker is glass.
All-in-all, the product makes for a great gift, especially if your dad loves his coffee.
= = > Get Chemic Wood Collar Coffee Maker Here
Magic Bullet NutriBullet High-Speed Blender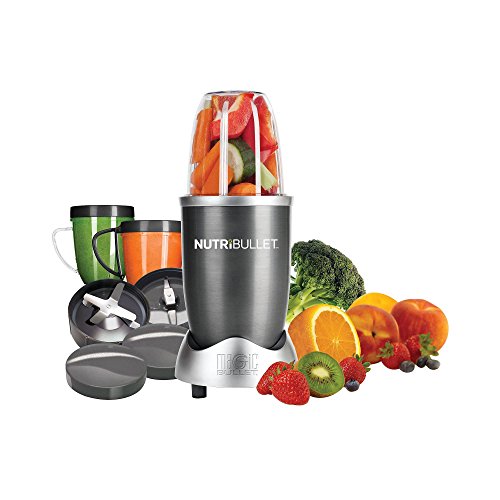 The NutriBullet remains an extremely popular type of blender, particularly for men. There is something about its overall power and ease of use that makes this a fun device to use, even for people who don't normally make smoothies. And, as with the smaller version from earlier, this kitchen tool can be used to make frozen cocktails as well as healthy smoothies and shakes.
= = > Get Magic Bullet NutriBullet High-Speed Blender Here
Chef's Choice Pie Maker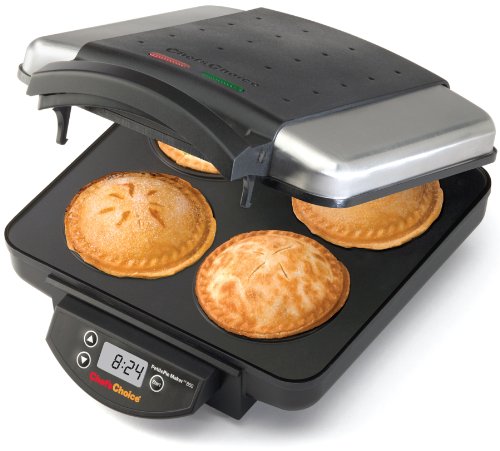 For any father that loves pies, this cooking gadget could make a great choice. It is designed to cook four individual pies at the same time and would work just as well for sweet or for savory recipes. The inclusion of a digital timer is also a fun feature, making this a good choice for dads that like their gadgets.
= = > Get Chef's Choice Pie Maker Here
GoWise Electric Air Fryer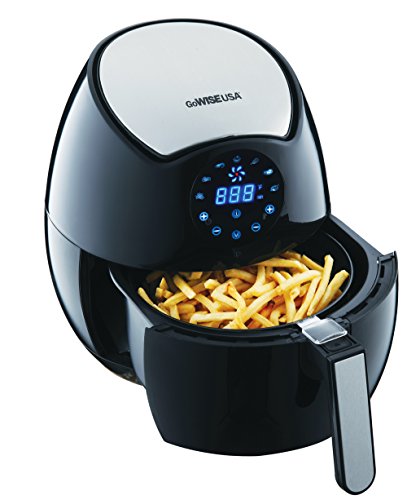 Air frying offers a great way to get most of the texture and flavor of deep fried food, without the typical health issues. This particular tool is one way to introduce your father to the concept and it makes for a great gift overall. Like other air fryers, the device uses circulating hot air to cook food, meaning little to no oil is needed.
The tool also has the advantage of looking very high tech, which is perfect for many fathers. Plus, it comes with a recipe book that can teach everybody how to use the device effectively.
= = > Get GoWise Electric Air Fryer Here
Hand Blender Stick Kit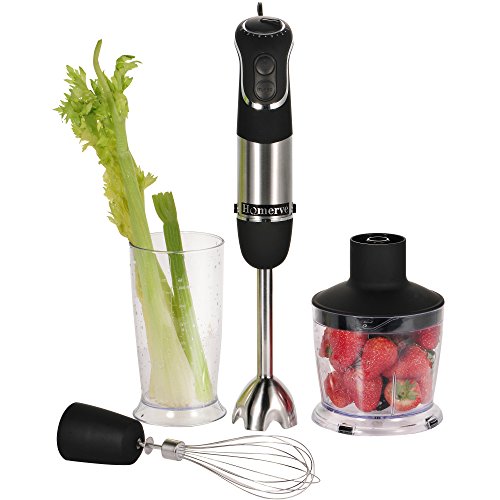 Blenders can seem a little boring but this Hand Blender Stick is more interesting than most. It also makes a great gift for anybody just getting into blending good, especially as the device itself is powerful. The tool is also great for home cooks, especially as it is much simpler to use and clean than a full sized blender.
= = > Get Hand Blender Stick Kit Here
Presto Digital Electric Food Dehydrator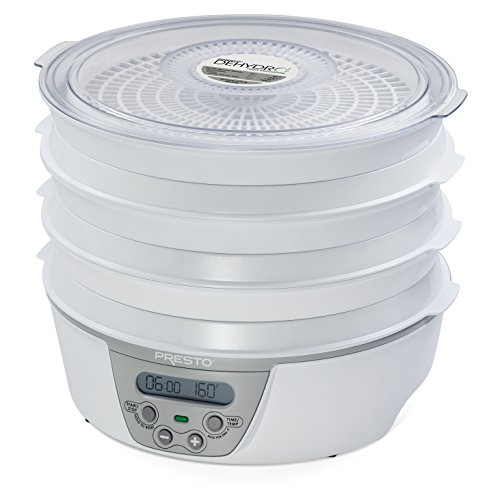 Dehydrated food is another healthy option that ends up being fun as well. The idea here is somewhat similar to air drying, where hot air is used. However, in this case, the goal is to remove the liquid from food. Now, dehydrators are commonly used for drying fruit. But, they can also be used to create jerky and the product even includes sample spice packs for doing so. That aspect alone is bound to make this device appeal to many fathers.
= = > Get Presto Digital Electric Food Dehydrator Here
Crock-Pot Programmable Slow Cooker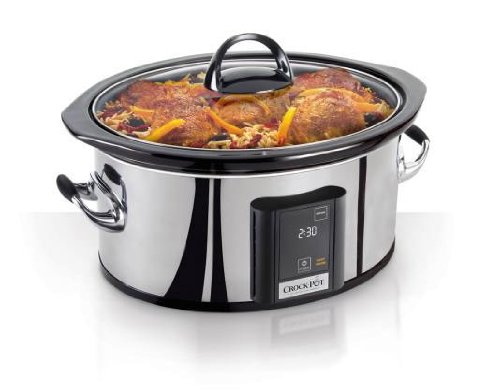 Slow cookers are on the boring side, but for technologically savvy fathers, this type of slow cooker may be an interesting choice. Unlike most similar options, this product uses a touchscreen, which allows users to program cooking time. Plus, a high-quality slow cooker can work well for any dad who simply loves to cook. You can also see my full review of this slow cooker if you're interested in learning more.
= = > Get Crock-Pot Programmable Slow Cooker Here
Marcato Atlas Pasta Machine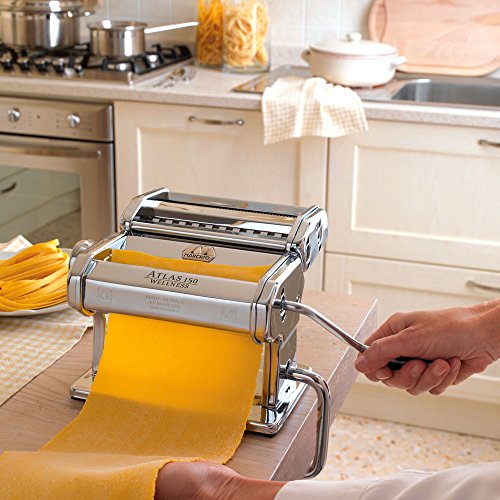 Making your own pasta can often be a fun family activity. Plus, homemade pasta simply tastes better and gives people much more control over the ingredients and the flavor of their pasta. This type of device is perfect for that goal and the same company also offers a range of accessories to go with it. But, even just the base machine could make the ideal Father's Day gift.
= = > Get Marcato Atlas Pasta Machine Here
Tesor Stainless Steel Whipped Cream Dispenser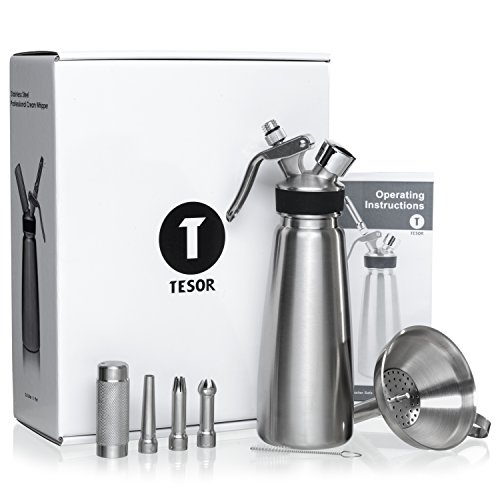 If your father loves his cream, why not go all the way with a gift set like this? Not only is the collection stylish but it is extremely functional, with many more uses than budget whipped cream dispensers. This is also a surprisingly good gift for any alcohol lovers in your life, as it is easy to create alcohol-infused whipped cream. Honestly, that aspect alone takes this gift choice to a whole new level.
= = > Get Tesor Stainless Steel Whipped Cream Dispenser Here
Cuisinart Cool Creations Ice Cream Maker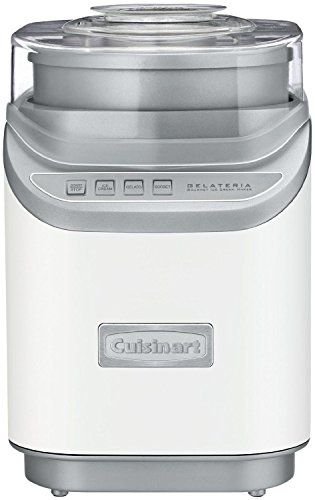 While we're on the topic of sweet treats, what about an ice cream maker? We're in the perfect season for it and this can be an amazing way to get high-quality ice cream in the comfort of your own home. There is also a recipe book included, although there are many amazing recipes online as well.
= = > Get Cuisinart Cool Creations Ice Cream Maker Here
Cuisinart Soft Serve Ice Cream Maker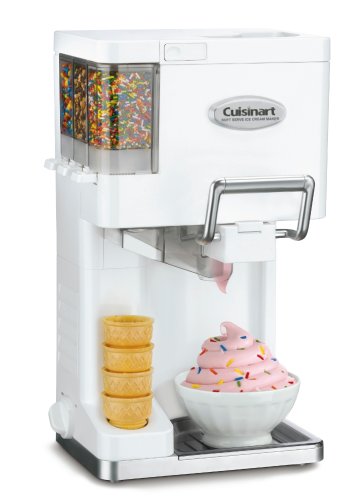 This tool is a second choice when it comes to ice cream making. In this case, the product is less versatile but it is well-suited for anybody who loves soft serve ice cream. In many ways, this is like having an ice cream shop in the home – there are even containers for sprinkles and the like.
= = > Get Cuisinart Soft Serve Ice Cream Maker Here
Ninja Professional Blender

We've mentioned a few different blenders so far but here's another choice that would make a great Father's Day gift. In this case, the device allows you to blend a full carafe or individual drinks, which is perfect for any family man. The power of the device also means it is easy to crush ice and frozen fruit. Doing so works well for smoothies and, of course, for frozen cocktails.
= = > Get Ninja Professional Blender Here
$100 – $500 Gifts
Anova Bluetooth Sous Vide Precision Cooker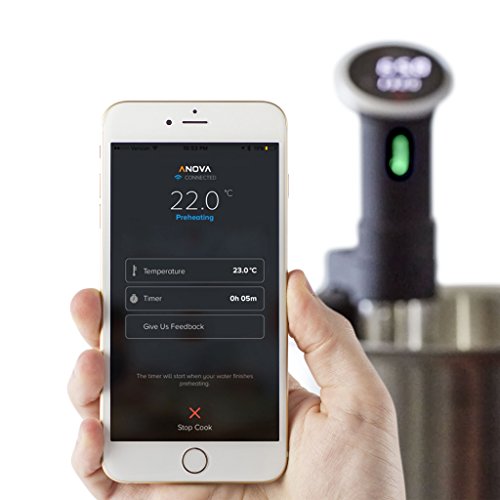 Sous vide cooking is a powerful and fairly unusual approach for preparing food – one that is rapidly growing in popularity. In fact, I've reviewed this particular product previously (you can see the review here) and it is a particularly powerful and fun tool to use. As a gift, this would be great for any dad wanting to upgrade his sous vide toolbox, or for one just getting started with sous vide.
= = > Get Anova Bluetooth Sous Vide Precision Cooker Here
ChefSteps Joule Sous Vide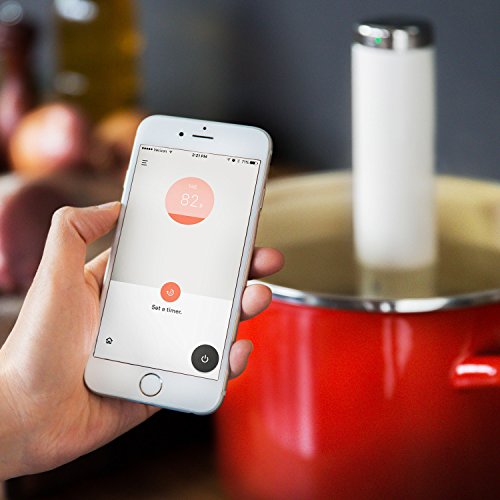 While we're on the topic of sous vide, this is another tool that can work very well. Again, there is a full review on the site that you can check out. Both this and the previous example are a style known as immersion circulators. Basically, these are placed in a container of water and have the ability to regulate the temperature.
The device also comes with a powerful app, which can help any dad (no matter how technologically challenged) to make great food.
= = > Get ChefSteps Joule Sous Vide Here
Behmor Connected Temperature Control Coffee Maker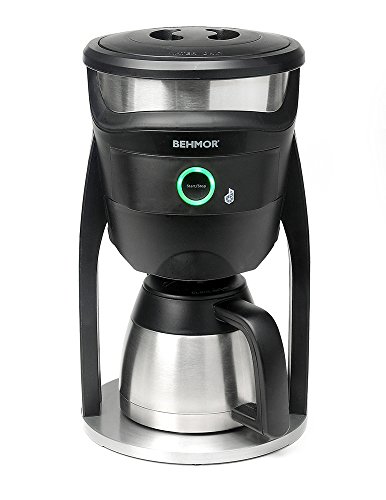 At face value, this coffee maker seems fairly simple – but it has a secret. The device is app controlled, allowing people to customize it based on their preferences. For example, the device lets you set a brewing profile, which includes choosing the temperature and the pre-soak time. Likewise, it is possible to set the device to delayed brew, helping to make sure the coffee is ready at precisely the right time.
= = > Get Behmor Connected Temperature Control Coffee Maker Here
Smart Hub Sous Vide Water Oven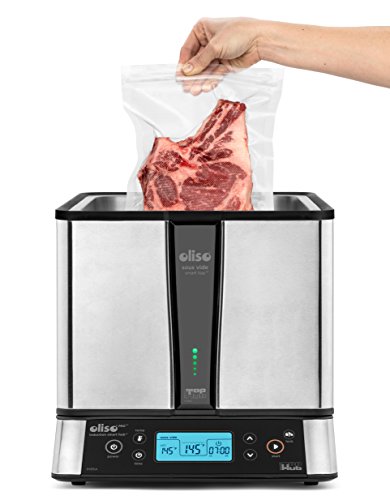 The earlier sous vide products were immersion circulators but this Smart Hub Water Oven is another style that sometimes works better. In this case, you've got an all-in-one device, where you don't have to worry about a separate container. The design can sometimes be easier to use, especially for beginners. The product is also multi-functional, so it can be used for other purposes as well. Here's a list of my top picks for water ovens.
= = > Get Smart Hub Sous Vide Water Oven Here
Mighty Fast Herbal Infuser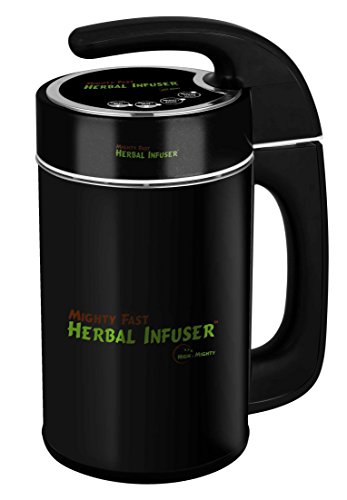 The general concept of this infuser is as the name suggests – infusing herbs into various things. Specifically, it offers the ability to infuse oils, syrups, alcohol, butter and honey, along with just about everything else that you can imagine. In many cases, people seem to choose the device simply for making infused butter. However, there are many different uses and it is a fun gadget to try out.
= = > Get Mighty Fast Herbal Infuser Here
Japanese Rice Cookers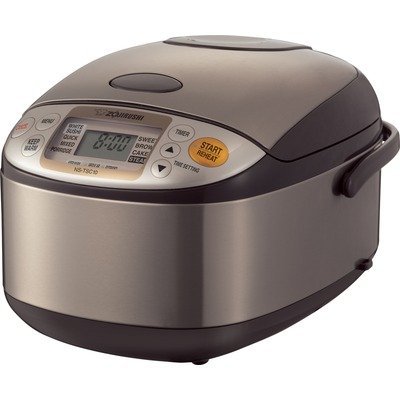 Rice cookers are another tool that can seem a little boring – but not if you're focusing on Japanese rice cookers, like the one in the image above. This type of rice cooker uses a computer algorithm to ensure the best possible outcomes. The various settings also make the rice cookers fun to use. The devices are also great for anybody who loves rice, as they mean that there is no effort involved at all.
= = > See The Best Japanese Rice Cookers Here
Instant Pot Bluetooth Programmable Pressure Cooker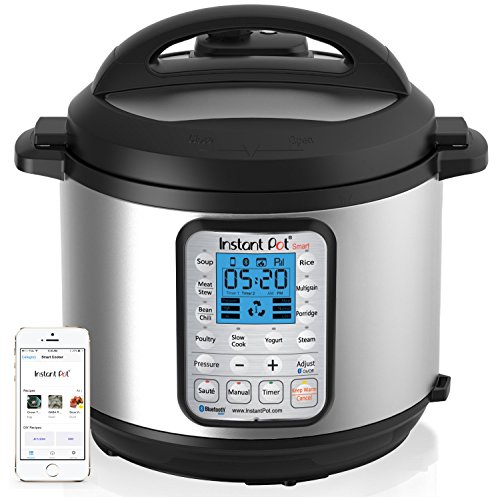 For any father that loves gadgets and tools, a pressure cooker like this one can be an interesting choice. For one thing, the device is a 'smart' kitchen tool and can be programed through the device itself or via bluetooth with an app. At the same time, this is much more than just a pressure cooker. Instead, it has 7 different functions and 14 individual programs for various types of food.
= = > Get Instant Pot Bluetooth Programmable Pressure Cooker Here
Philips Pasta Maker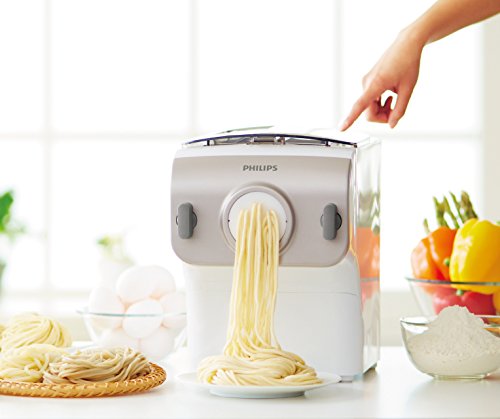 This pasta machine is a little different than most, as it is digital, rather than relying on hand cranking. As a result, the machine makes it much easier to create pasta from scratch and means there is considerably less effort involved in the process. In fact, the machine does all of the work, including mixing and kneading the dough. The machine would end up being powerful in any kitchen – but especially so for any father that can't get enough pasta.
= = > Get Philips Pasta Maker Here
SodaStream Sparkling Water Maker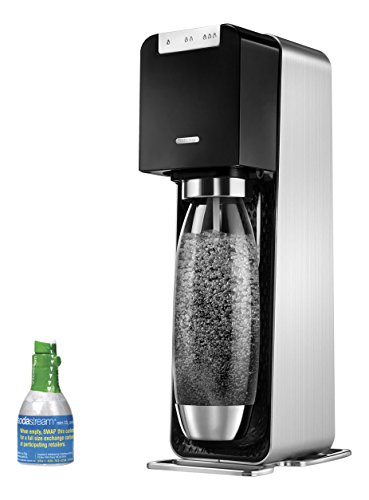 SodaStream machines may not be as popular as they once were, but they are still fun tools for the kitchen. They're especially interesting for anybody trying to cut down their family's soda intake, as you can create carbonated drinks without the same sugar content that soda offers. There is also something fun about doing so and this gift makes a powerful choice for guys that can't get enough soda.
= = > Get SodaStream Sparkling Water Maker Here
SKG Slow Masticating Juicer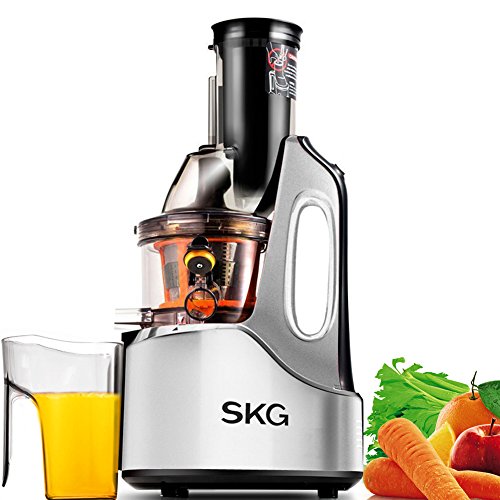 Many people swear by the health qualities of high-quality juice, so why not get a juicer that can do an amazing job? This device is one powerful example of this and it lets you extract juice from many different fruits and vegetables, while offering a high yield. The design makes the device efficient to use and the large mouth helps to reduce the amount that fruit and vegetables need to be cut up.
= = > Get SKG Slow Masticating Juicer Here
Magic Mill Food Dehydrator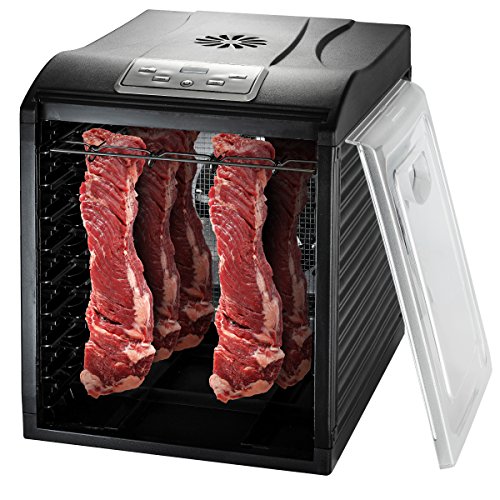 This dehydrator is a powerful option, regardless of whether dad wants to use it for fruit and veggies or for meat. Not only is the tool versatile but it is also very easy to use and can hold a large amount of food at a time. There is also a smaller variation from the same brand. However, for the price difference, it would normally be worth going with the larger option.
= = > Get Magic Mill Food Dehydrator Here
$500 – $1,000 Gifts
Tribest Greenstar Elite Cold Press Juice Extractor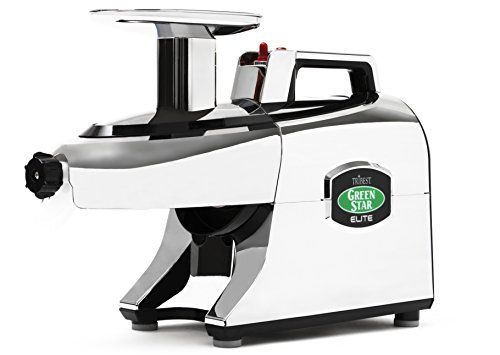 This is another alternative for juicing and is designed with enthusiasts in mind. Unlike the earlier example, this product has an almost industrial feel and wouldn't be out of place in a commercial environment. Even so, the extractor does make for a great juicer at home as well and reviews consistently talk about how effective it is.
= = > Get Tribest Greenstar Elite Cold Press Juice Extractor Here