During the past eight years or so, meal kit delivery services have changed the way many Americans look at dinner. Instead of scrambling to create meal plans, get the shopping done, prep the food and cook it, now people who subscribe to these companies can get recipes and the ingredients to cook them delivered right to their homes.
This trend started with companies like Hello Fresh in 2011 and Blue Apron in 2012. In the summer of 2017, Dinnerly arrived on the scene to provide a less expensive option for delicious, nutritious meal kits that could be prepared at home.
The services vary from company to company. Some of them are focused on high-quality organic ingredients or plant-based meals. A few are budget-conscious, and some are built around certain styles of eating, such as Mediterranean-diet meals or meals geared toward helping people avoid diabetes.
If you're thinking about trying a meal kit delivery service, how do you know where to start?
In this Dinnerly vs. Blue Apron review, I'll discuss what I learned from trying these two companies. This will give you two options to consider, but it will also show you what kinds of things to look for if you want to look into other possibilities, too.
Types Of Food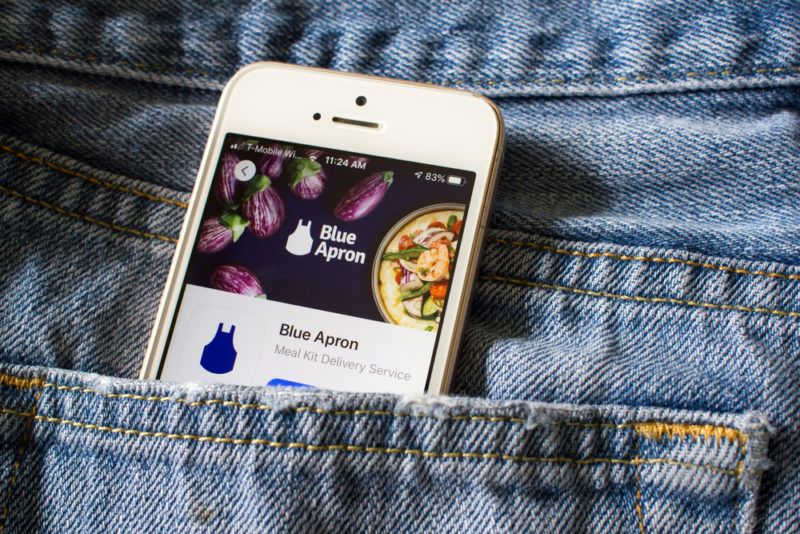 Both Blue Apron and Dinnerly offer weekly rotating menus, which is common in the meal kit delivery service world.
While some companies offer twenty weekly meals or more, Dinnerly keeps things simple with just eight choices per week. This keeps the focus purely on dinners instead of branching out to breakfasts, lunches and desserts, but it also keeps these services more affordable than some of the fancier options.
Dinnerly portion sizes are smaller than with some other services I've tried, but not enough to leave me hungry. I also think the meals themselves are tasty. You can get three, four or five recipes with Dinnerly each week.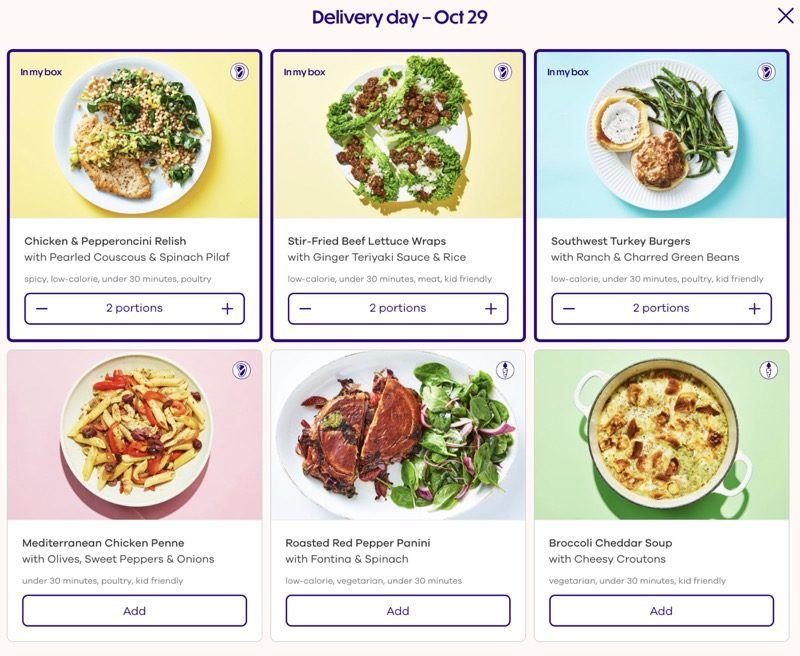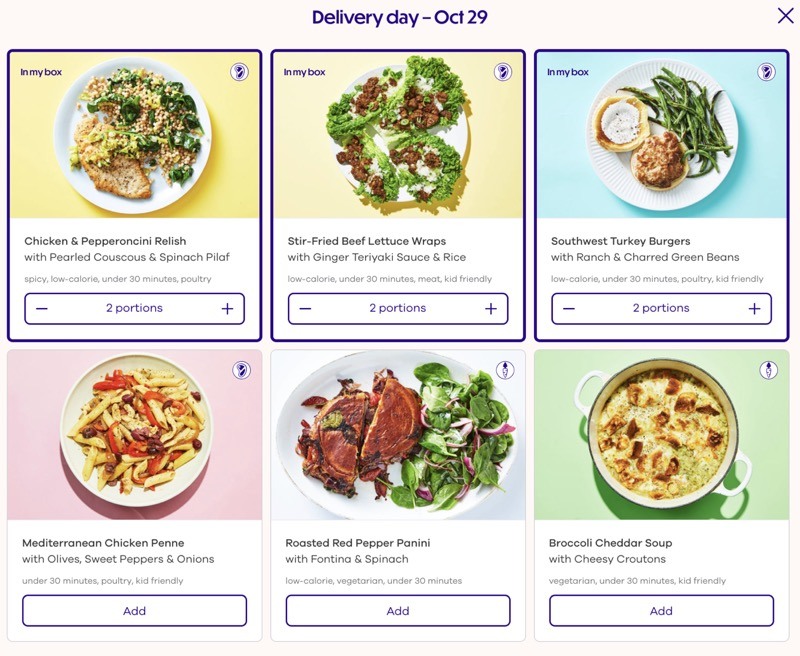 With Dinnerly, three of the eight weekly choices are vegetarian options. The rest of the recipes are for meat-based meals. Like many other companies, you can choose meal kits designed for two people or for four people.
This almost identical to what Blue Apron used to offer, although Blue Apron has changed some over the past year or so. When I first started with Blue Apron, there were only two plans: a vegetarian one, and a meat-based one.
Blue Apron now has four plans—vegetarian for two people, a Freestyle plan that includes a partnership with Weight Watchers, and the Signature-for-two or the Signature-for-four plans. You can decide on two or three meals for the Freestyle, vegetarian or Signature-for-two plans, and you can get two, three or four meals per week with the Signature-for-four plan.
Adding in the Freestyle plan was a great idea because health-conscious eating is a necessity more than a trend now. It also allows Blue Apron to be more competitive with other meal kit companies that zero in on dietary restrictions.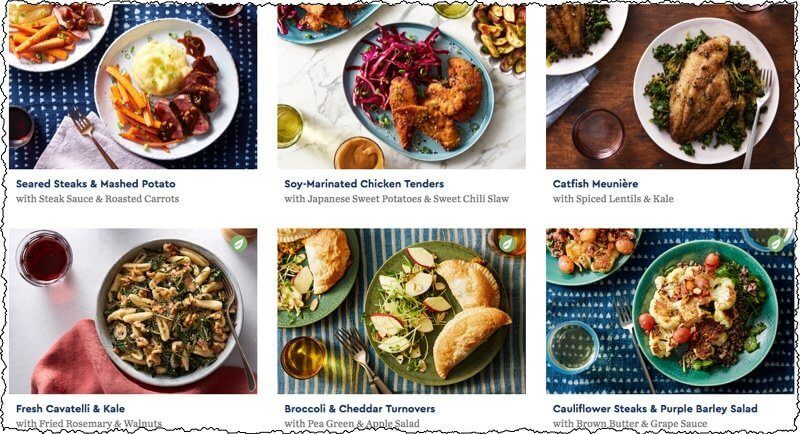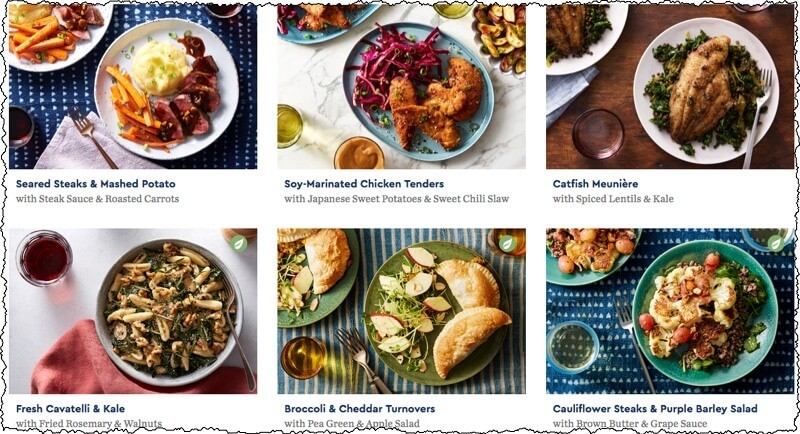 The Signature-for-two plan is most like the two-person, meat-based plan that I started Blue Apron with a few years ago. There are eight options on this menu, and three of them are vegetarian. However, the menu for the Signature-for-four plan only has five weekly options, and I was surprised to see that the plans offer different meals. There are six weekly options for the Freestyle plan and three for the vegetarian plan.
On the online menu for Blue Apron, there are labels to show which meals are vegetarian. The Dinnerly online menu has icons to show whether a meal has meat or is plant-based. Blue Apron meals take from around 25 minutes up to 50 minutes to get on the table. Dinnerly meals have only half a dozen ingredients each, and they can generally be ready within half an hour.
There's one other thing that I'd like to mention. Blue Apron is one of the few meal kit delivery services that I've tried that has a wine club. It's nice to have that option.
Signing Up And Cancelling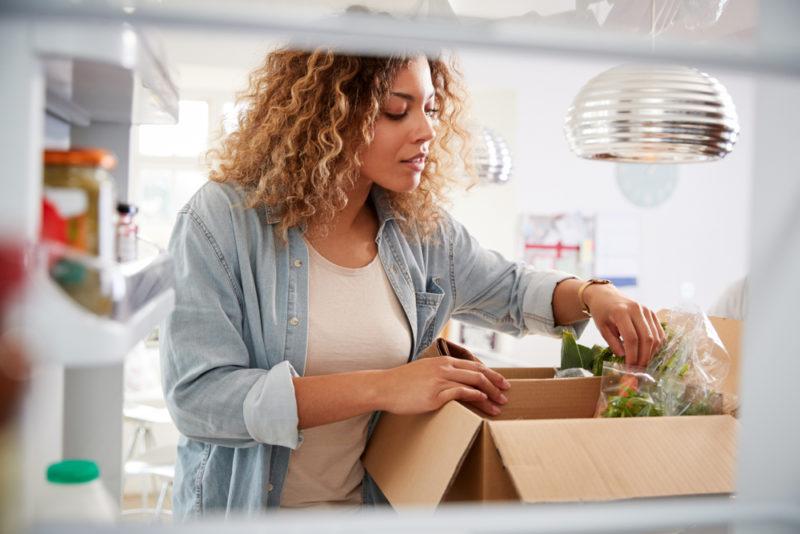 To sign up with Dinnerly, you have to decide whether you'll be feeding two people or four people. Then you can set your delivery details. After you've paid for your subscription, you can mix and match meals to customize your order.
Cancelling Dinnerly was fairly simple. All I had to do was go into my account settings and click 'stop subscription.'


To sign up with Blue Apron, you begin by entering your email address and a password to create an account. You also have the option of signing up with Facebook. You then choose your plan, check out, and customize your delivery.
You can cancel your Blue Apron subscription by sending an email to the company. The company responds with an email telling you what you have to do to finish canceling your account.
Packaging And Delivery
Both Blue Apron and Dinnerly send the ingredients for the recipes in one box with ice packs to keep temperature-sensitive ingredients fresh. When I first tried Blue Apron, I noticed I had to separate the ingredients by meals myself (some meal kit delivery services do that for you).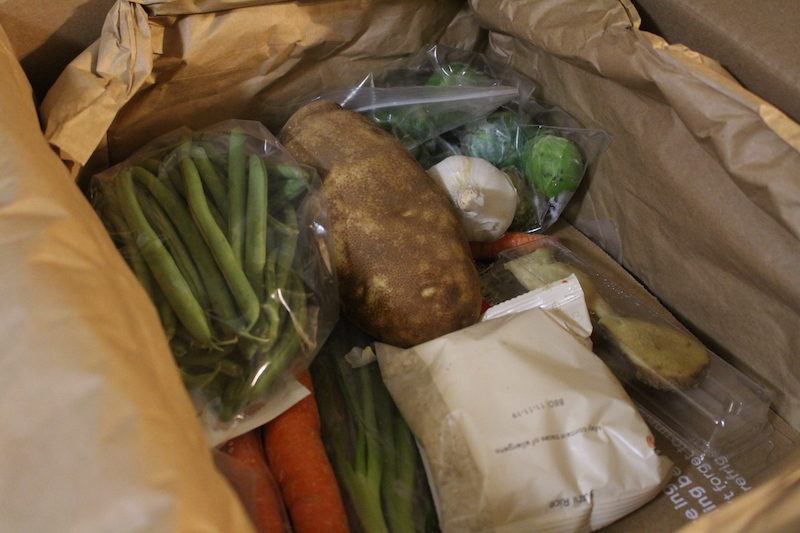 Dinnerly is the same way. Although it's a bit inconvenient to have to do the sorting myself, this is one of those areas that help keep the cost of the service down, so I understand it.
Blue Apron has free shipping if you order three meals for all but the Signature-for-four plan, and a shipping charge of $7.99 if you only order two meals. All of the Signature-for-four boxes ship for free.
With Dinnerly, you pay a shipping fee of $8.99 per box.
Pricing
For Blue Apron, the price per serving is $9.99 for all of the plans (no matter how many recipes you order) except for the Signature-for-four plan. On this plan, the cost per serving ranges from $7.49 to $9.99.
With Dinnerly, all meals are priced at $4.99.
Customizable Options
With its new plans and separate menu options for each plan, Blue Apron is fairly customizable right from the beginning. Dinnerly is much more limited, although you can still mix and match from the weekly offerings to fill the number of recipes you want to receive.
What Makes These Companies Unique?
Blue Apron was one of the first meal kit delivery services on the scene, and Dinnerly is one of the most recent ones to make its appearance. I've been surprised at how similar the old Blue Apron model was to what Dinnerly is now.
There are definitely things I like and don't like about each service, and some things that stand out as completely unique.
Blue Apron
Pros:
It's always nice to have a wine club.
Blue Apron has added a 'market' section to its website, where you can buy kitchen items such as wire whisks and frying pans.
Blue Apron takes ordinary food and gives it a nice twist, so even if it's familiar it's also fun and exciting.
Blue Apron won the 2019 Innovation in Design Optimization Award from the Sustainable Packaging Coalition.
Cons:
In the old model, shipping was always figured into the price of the plans, so having to pay for shipping now feels like an increase in price.
Dinnerly
Pros:
This is the best price-per-serving that I've seen yet for a meal kit delivery service.
The food is tastier than I expected.
The service was simple and easy to use.
Cons:
In order to keep expenses down, the recipes are all in digital format, which means you have to look them up in order to get cooking.
There are fewer customizable options with Dinnerly than with other meal kit delivery services.
Having to sort ingredients by meal is a little time-consuming.
Alternatives
Both Blue Apron and Dinnerly are great options for a first meal kit delivery service. There are a lot of other ones to try, too. Martha and Marley Spoon is another good basic dinner kit. If you're looking for something more customizable, you might try Sun Basket or Green Chef.
PlateJoy isn't technically a meal kit delivery service, but it is a great choice for people who want to avoid lifestyle diseases like diabetes.
Conclusion
Between Blue Apron and Dinnerly, I currently like Dinnerly best. Don't get me wrong, there's a lot to like about Blue Apron, and it's still one of my top choices. However, it's hard to beat the $4.99-per-serving price, especially when the meals are so delicious.