Balancing a lifestyle where you eat nutritious meals, cook and eat at home, save money, and have time to get the meals planned and the grocery shopping done might sometimes feel more like a dream than a reality. For many people, fast food dinners have become more of a weekly tradition than a treat.
In about 2012, meal kit delivery services started popping up. These companies send recipes and the ingredients to cook them to your door. This saves time on meal planning and grocery shopping, but there are some downsides, too.
First of all, meal kit delivery services aren't always less expensive than take-out meals. You have to watch the prices-per-serving to make sure you're getting a good deal. Secondly, the services vary from company to company. If you've never tried a meal kit delivery service before, you might not know what to look for.
In this Dinnerly vs. Home Chef comparison, I'll show you how two meal kit delivery services I've tried stack up in areas like pricing, delivery, packaging, how easy it is to work with the company, and even the meals you get.
This can give you a feel for two great options to try as well as what to look for if you really want to shop around more for a meal kit delivery service that will be the best fit for you.
Types Of Meals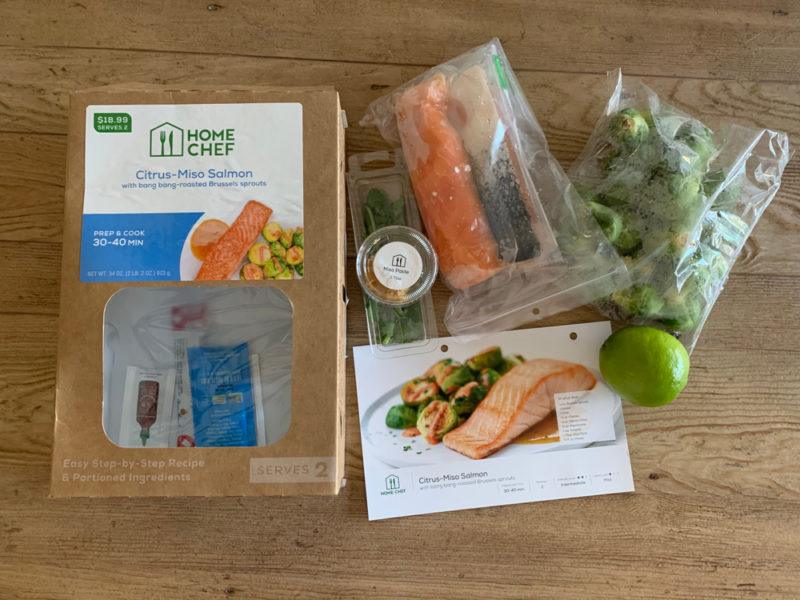 Like many other meal kit delivery services, both Home Chef and Dinnerly rotate their menus weekly. Their recipes are also scaled to feed two people or four people.
Dinnerly is designed to be simple and easy to use, but also inexpensive, and that limits this service in some ways. There are only eight menu offerings each week. Three of those are vegetarian, and the other five contain meat. All of the menu choices are dinners.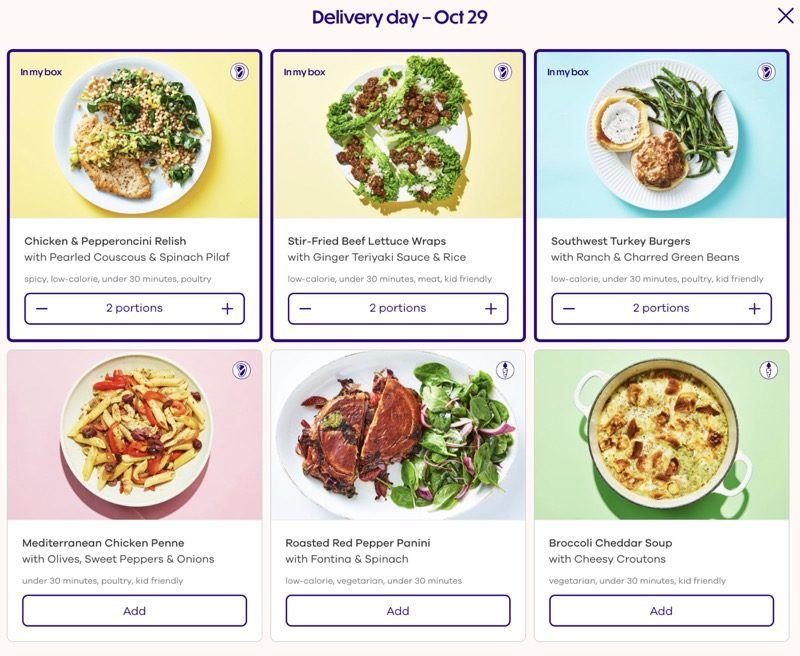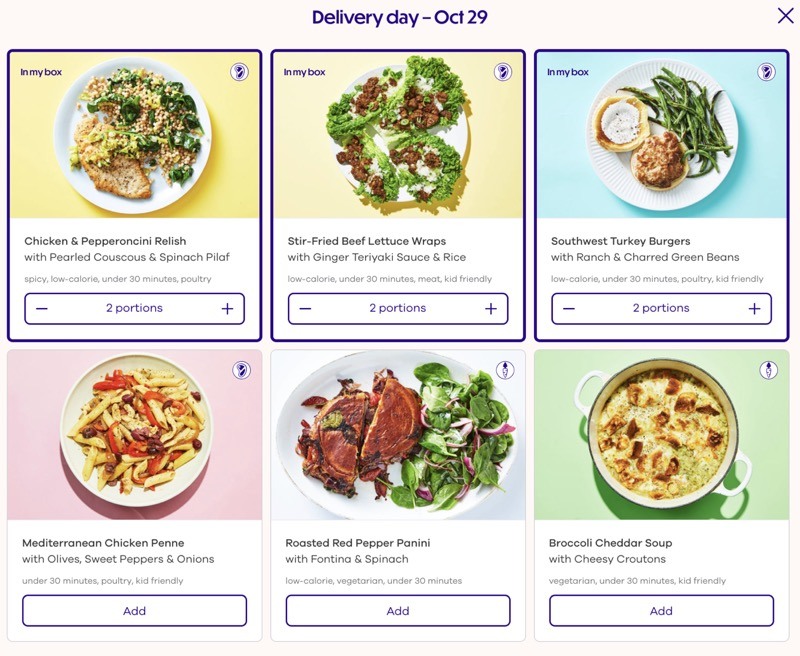 Compare that to Home Chef, with fifteen different menu items to choose from. Three of the choices are lunches, and two are add-ons such as smoothies or a seasonal fruit basket.
The rest are dinners such as Creamy Parmesan Steak Penne or Thai Turkey Lettuce Wraps. Home Chef has some vegetarian options, but no guaranteed vegan meals. There are also some occasional premium meals, breakfasts, holiday meals and desserts, which can make ordering a lot of fun.
That's not to say that Dinnerly meals are boring. Even with fewer options to choose from, you still get some delicious dinners such as Garlic-Scallion Pork Burgers or Mexican Beef and Corn Lasagna.
To keep costs down, Dinnerly doesn't provide physical recipe cards. You have to look at the digital versions on a device while you cook. Home Chef sends easy-to-follow recipe cards with the ingredients, and the ingredients are pre-portioned to cut back on waste.
For both Home Chef and Dinnerly, most meals can be ready to eat in about thirty minutes.
If you're looking at the menu choices online, you'll see that both Home Chef and Dinnerly have some markers on each meal that's being offered that week.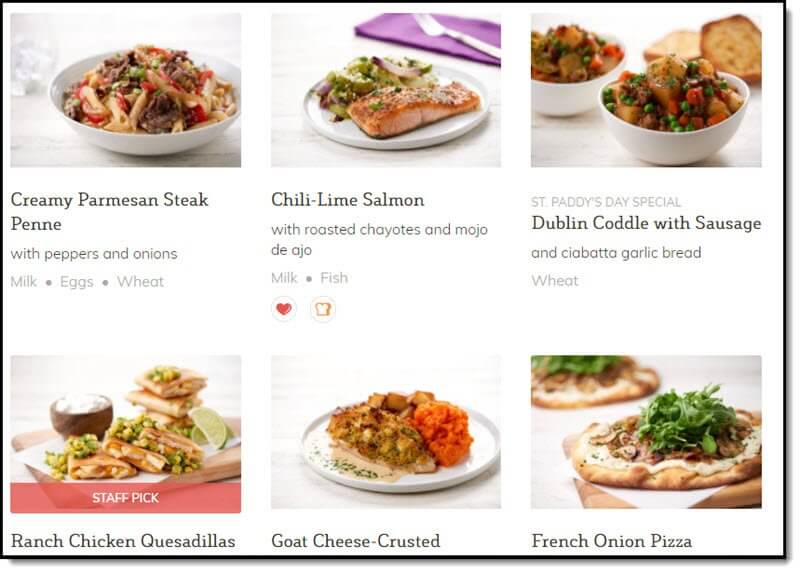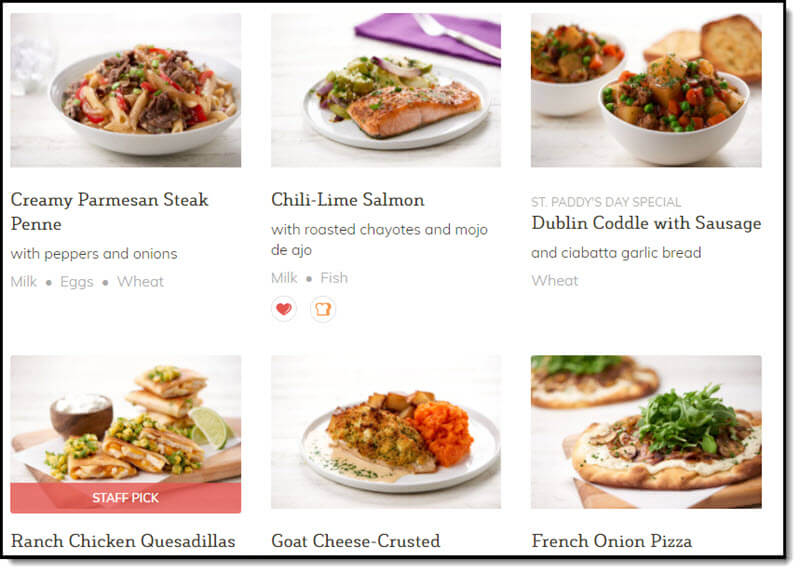 With Dinnerly, there are icons to show whether a meal is vegetarian or has meat in it. There are also labels such as kid friendly, dairy free, no added gluten, low calorie, and healthy.
Home Chef labels include carb-conscious, calorie-conscious, and vegetarian meals. They also list food allergens that are in the recipes, including milk, eggs, wheat, tree nuts, peanuts, shellfish and soy.
There's also a new option for Home Chef meals. If a meal has a 'customize it' icon, you can choose the type of protein you'd like in that meal. For example, if a recipe calls for ground beef and has the 'customize it' icon, you may be able to use ground turkey, instead.
Signing Up And Canceling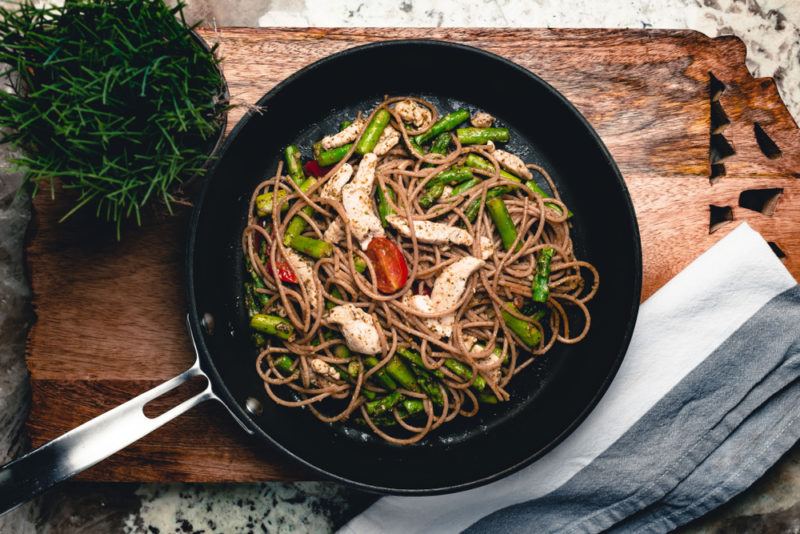 With Home Chef, you have to sign up before you can start ordering food. You fill out a taste preference profile, but you can change it later if you want to. You can pause your service under the 'managing my account' section of the frequently asked questions, which effectively cancels your subscription. However, you can restart anytime you want to by un-pausing the service.
For Dinnerly, you first choose whether you'll be feeding two people or four people, and then you set your location and delivery details and pay for your subscription. Once that's done, you can mix and match meals to customize your order.


Cancelling with Dinnerly is easy, which is always a relief to me. To cancel, you just click the 'stop subscription' link in your account settings.
Packaging And Delivery
Both Home Chef and Dinnerly have delivery fees. Dinnerly charges $8.99 per box for shipping. Home Chef charges $10 per box if the total cost of the food isn't at least $45. If it's more than $45, the box will ship for free.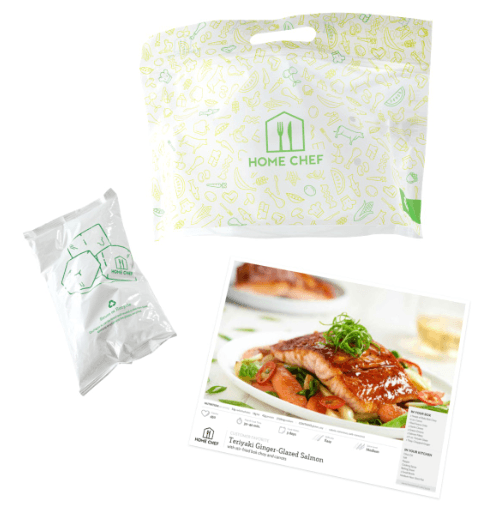 Both companies use recyclable packaging. While many companies sort and package ingredients according to the recipes they go with, Dinnerly doesn't sort ingredients that way. You'll have to take a few minutes to sort things as you put them away or when you're ready to cook.
Pricing
The price per serving for Home Chef meals are generally $9.95 for dinners and $7.99 for five-minute lunches. Premium meals can cost more because they contain special ingredients.
All Dinnerly meals cost $4.99 each.
Customizable Options
With Dinnerly, customizability is limited to choosing your meals from within the eight menu choices offered each week or perhaps switching the number of people you'll be cooking for.
Home Chef is a lot more customizable because it offers more. Besides more dinner choices, the lunches, add-ons and premium meals give subscribers a chance to expand their orders.
What Makes These Companies Unique
Every company stands out in some way, and Home Chef and Dinnerly aren't exceptions. There are things I liked and didn't like about both of them, as well as some fun facts that I enjoyed finding out about.
Dinnerly
Pros:
If you go by price-per-serving, Dinnerly is the least expensive meal kit delivery service I've tried.
In spite of a very simple business model, Dinnerly meals are still exciting and fun to try.
Dinnerly meals are easy to cook and quick to get on the table.
Cons:
The portion sizes are a little smaller than the portion sizes from some other meal kit delivery services I've tried.
Home Chef
Pros:
Interesting fact: Home Chef has been selling meal kits in Kroger-owned grocery stores since 2018.
While Home Chef prices can't beat Dinnerly prices, they're still fairly reasonable when compared to many other meal kit delivery services.
The 'customize it' feature that allows subscribers to switch proteins in a recipe is a good idea.
Cons:
It was a little bit difficult to navigate the website to get information initially, especially concerning prices and serving sizes.
Alternatives
Home Chef and Dinnerly are some great basic dinner choices. Martha and Marley Spoon, Plated and Gobble are some other good choices if you're interested in simple, easy dinners.
If you're looking for a specialized eating plan, Green Chef or Sun Basket might be the way to go.
Conclusion
When it comes to Dinnerly and Home Chef, I like Dinnerly quite a bit better. The price per serving for Dinnerly meals was around half of what Home Chef costs, and that's hard to beat. Beyond that, I thought Home Chef meals were decently tasty but not outstanding. Dinnerly meals are more delicious.