What do you look for in a dinner? Are you more interested in nutritious meals, in comfort food, or in saving money on the groceries?
During the past decade or so, a number of meal kit delivery services have popped up to address questions like this. These companies usually send recipes and the ingredients to cook them right to your home, which can save time on meal planning and grocery shopping. You get a home-cooked meal without a lot of fuss.
However, the quality and the services vary from company to company. There are a lot of them to choose from now, too. Some target certain styles of eating, such as organic-only meals, diets like keto or paleo, or vegetarian-based dinners.
Others are more into providing quick comfort food for on-the-go families. The prices-per-serving range considerably, too. If you're considering jumping into the meal kit delivery service trend, how do you know which one to try?
In this Dinnerly vs. Sunbasket comparison, I'll share with you what I've learned about two meal kit delivery services. You'll see how they compare in areas like the types of food they provide, how easy it is to work with the company, pricing, and how the food is packaged.
You can use this information as a springboard for your own meal kit investigations, or try out one of the companies I'm comparing to get your first experience with a meal kit delivery service.
Types Of Meals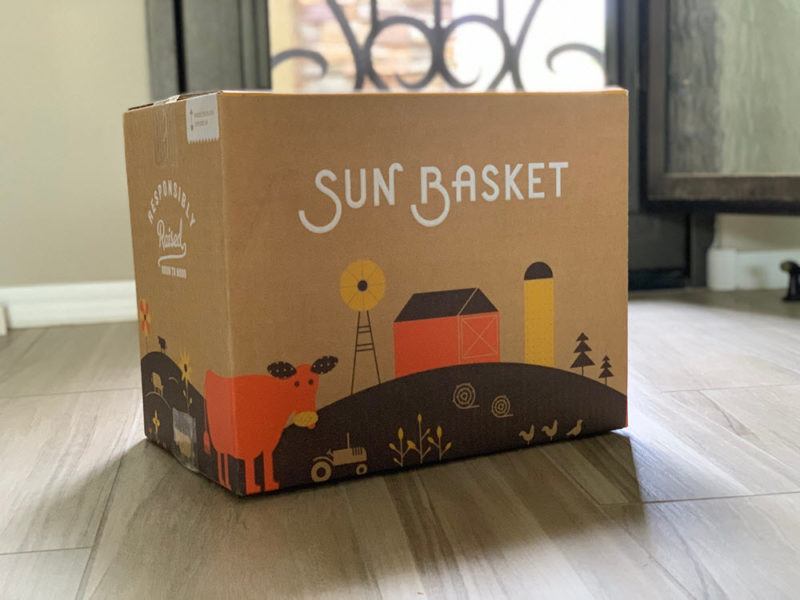 Sunbasket is one of the meal kit delivery services that focuses on clean eating. The produce is organic. The seafood is wild-caught and sustainably sourced, and the meats are antibiotic-free and hormone-free. The ingredients come pre-measured and packaged by meals, so it's easy to find what you're looking for when you're ready to cook one of the recipes.
The combinations of these high-quality ingredients make some truly delicious meals, such as Spicy Jamaican Jerk Pork with Mango-Avocado Salad. Most of the Sunbasket meals I've tried are ready in about thirty minutes.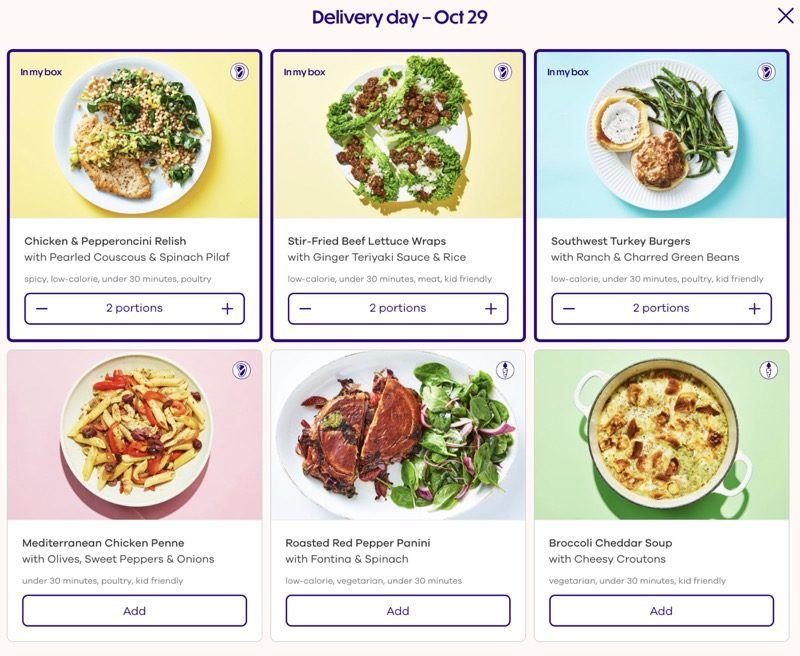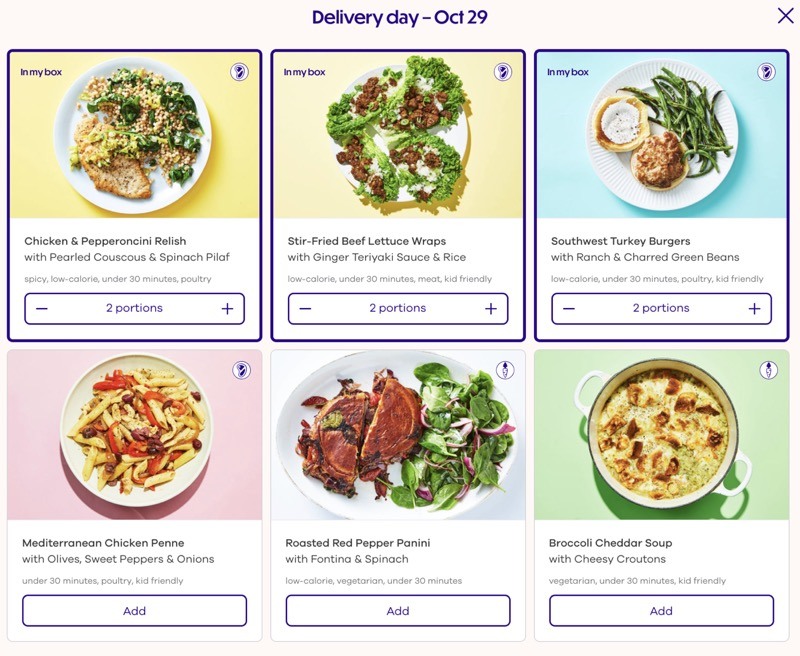 Both Dinnerly and Sunbasket use a weekly rotating menu system. Dinnerly has eight weekly options, while Sunbasket has about 18 weekly choices just for dinners. There are also options for salads, snacks, soups and broths, and sauces.
Sunbasket has two basic plans that customers can subscribe to: the classic plan for either two people or four people, and the family plan, which is only for four people. Both of them have some different menu options that make it easy to find the types of meals you'll like best.
For example, the family plan has a vegetarian menu or a chef's choice menu that contains kid-friendly meals such as pasta and tacos. The classic plan has a chef's choice menu as well as paleo, lean and clean, gluten-free, vegan, vegetarian, Mediterranean, pescatarian, diabetes-friendly, and quick and easy menus.
No matter which menu you choose, subscribers to the classic plan can mix and match meals from all of the weekly choices to get the box they want. Subscribers to the family plan only have six options to choose from.
Subscribers to the classic plan menus can get three recipes to try each week. The family plan has a little more flexibility and allows subscribers to get recipes for two nights, three nights or four nights each week.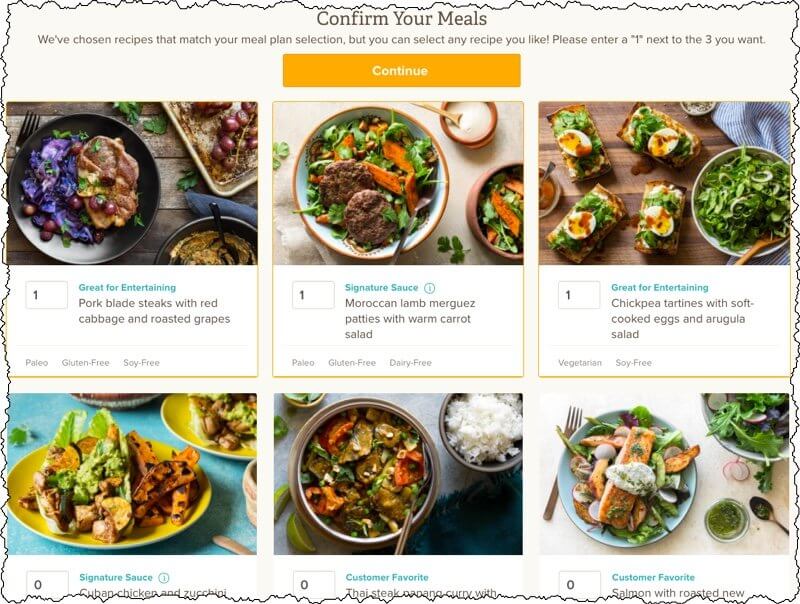 With Dinnerly, you can choose three recipes per week for both the two-person plan and the four-person plan. You can mix and match the meals within the eight weekly choices to get the box you want. While that doesn't seem like a lot to choose from compared to most other meal kit delivery services, this is done on purpose to help keep the service affordable.
Dinnerly also doesn't send physical recipe cards with the ingredients, like other companies do. Again, while it's inconvenient to have to look up a recipe on a device, it saves money, so it keeps subscriber costs down.
The streamlined, simple service extends right to Dinnerly recipes. They generally only include six ingredients each, and the meals are usually ready to eat within about half an hour. The limited variety doesn't mean the service is boring, either. You get delicious, out-of-the-box meals, such as Garlic-Scallion Pork Burgers or Mexican Beef and Corn Lasagna.
Signing Up And Cancelling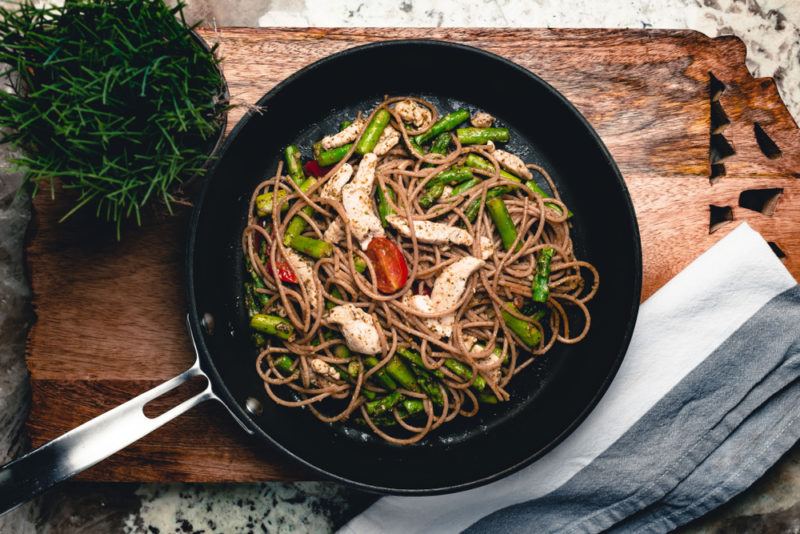 When you click the 'get started' button for Sunbasket, you'll be able to create your account by entering an email address, password, zip code, and your name. Then you pick either the classic plan or the family plan, and then you choose the menu that you'd like to try. Once you've customized your order, you're ready to check out.
One of the first things you do when you're signing up with Dinnerly is to choose how many people you'll be feeding. Then you set the delivery details and the location, customize your order and pay for it.
Dinnerly can be easily canceled online. You just go to your account settings and click the 'stop subscription' link.


To cancel your Sunbasket subscription, you can call the toll-free number for customer service or go into the 'manage weekly deliveries' section of the frequently asked questions. On this page, you'll get access to a link that will provide you with a form to start the cancellation process.
Packaging And Delivery
Both Sunbasket and Dinnerly send their ingredients in mostly recyclable packaging, such as compostable or recyclable cardboard boxes. Dinnerly doesn't sort ingredients by meals, but Sun Basket does.
There are shipping fees for both companies. Sunbasket subscribers pay $6.99 per box, although the first week of delivery is free. Dinnerly charges $8.99 per delivery.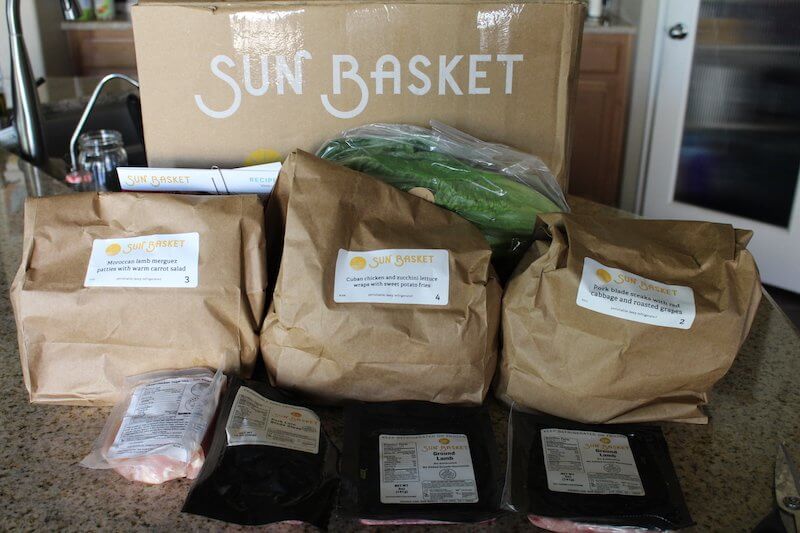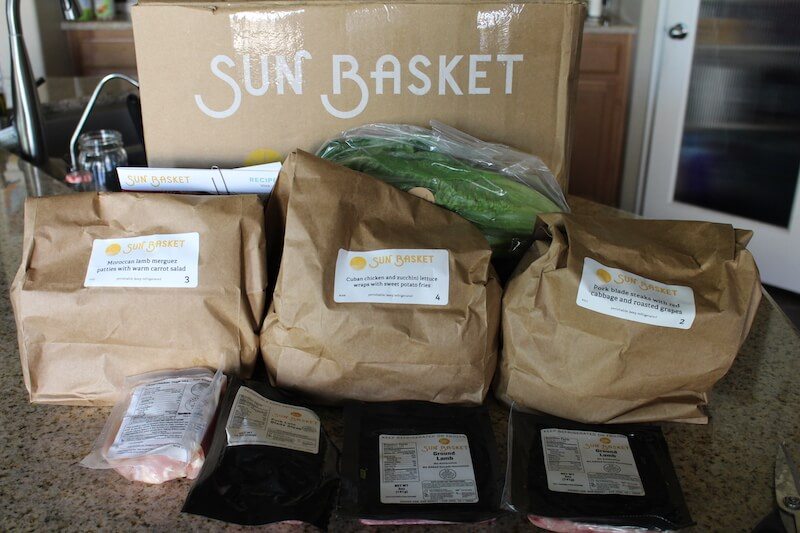 Sunbasket doesn't deliver to Hawaii, Alaska, Montana or parts of New Mexico.
Pricing
Sunbasket's pricing is fairly straightforward. All meals on the classic plan cost $11.99 per serving, and all meals on the family plan cost $10.99 per serving.
Dinnerly is much less expensive, with all meals priced at $4.99 per serving.
Customizable Options
With its simplistic business model, Dinnerly plans can't be modified much. You can choose your meals within the weekly menu, but it's limited to eight choices and there aren't any add-ons or a la carte items.
Sunbasket is much more customizable. No matter which menu you choose, with the classic plan, you can mix and match the recipes you want to try from all of the menu choices. There's also a wide variety of menus to choose from right from the beginning, and a larger total of weekly options to choose from.
What Makes These Companies Stand Out
Like most meal kit delivery services, I liked things and didn't like things about both Sunbasket and Dinnerly. Here are some of my top thoughts.
Dinnerly
Pros:
The chef's choice menu under the family plan has 'kids can' steps that help children get involved in the cooking process in safe ways.
This is the least expensive meal kit delivery service that I've tried so far, and I feel like it's a good value.
Although the choices are limited, the food itself is delicious and fun to try.
Cons:
Because the service is built for simplicity, it lacks the customizability of many of the other meal kit delivery services.
Sunbasket
Pros:
The meals were really tasty.
I liked the customizable options with Sunbasket, including the large number of menus I was able to choose from.
You get physical recipe cards for all of the recipes offered on the weekly menu, and not just the recipes you got ingredients for.
Cons:
Sunbasket is quite a bit pricier than Dinnerly and some other meal kit delivery services that I've tried.
I had to call customer service to cancel Sunbasket, and I don't like doing that.
Alternatives
If you like the simple, streamlined dinner services like Dinnerly, you'll probably also like Martha and Marley Spoon, Gobble and Home Chef. If you like a little more variety like what Sunbasket has to offer, you might want to try Green Chef. Plated is good, too.
While it's not technically a meal kit delivery service, PlateJoy is an intriguing option that is targeted toward helping people avoid type two diabetes.
Conclusion
When it comes to Dinnerly vs. Sunbasket, Dinnerly won out. This is mostly because of the pricing issue because both companies provide really delicious meals. However, Dinnerly meals are about a third the cost of Sunbasket meals, and that can make a big difference.