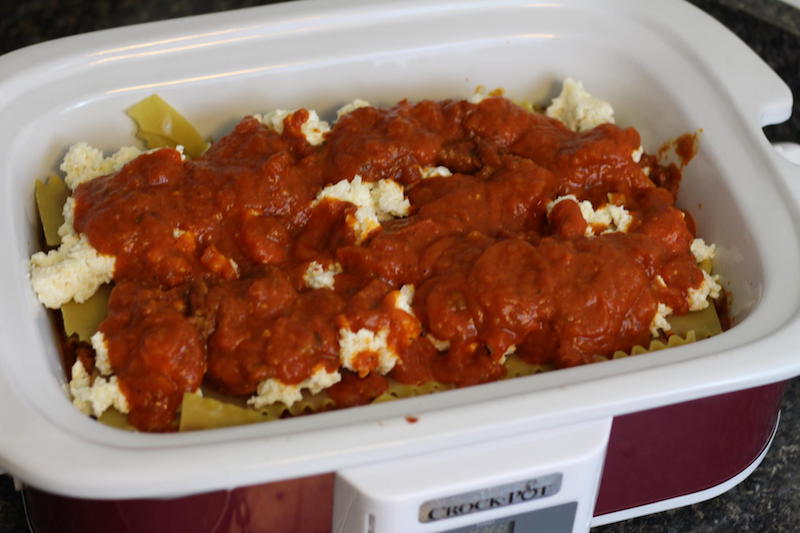 Easy Slow Cooker Lasagna
Speed - 97%
Simplicity - 98%
Tastiness - 100%
Lasagna is a classic that everyone loves to indulge in. This recipe is easy to make and can be done in your slow cooker for simplicity. You will find that the flavors marry together well and the creamy ricotta leaves a smooth delicious flavor on your palate.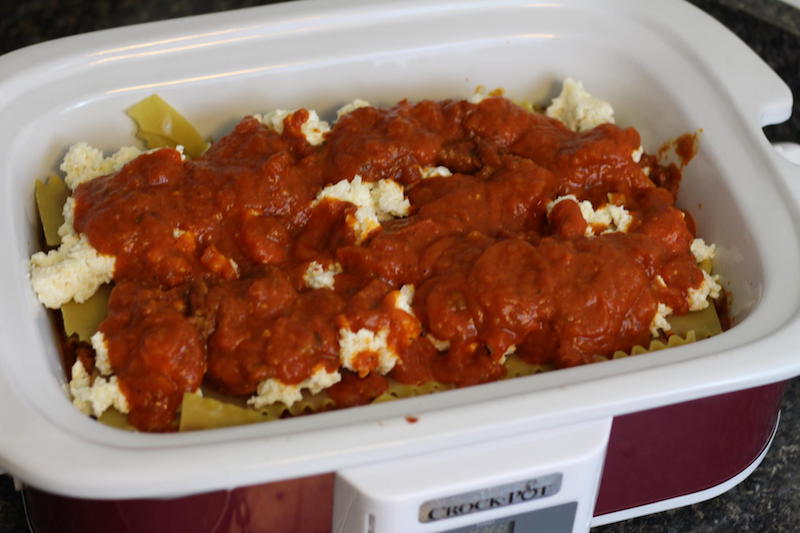 Ingredients
1

pound

Ground Sirloin

1/2

cup

dark german lager

2

teaspoons

garlic

minced

1

Onion

chopped

1 1/2

teaspoons

Salt

1

teaspoon

Black Pepper

1

teaspoon

Dried Oregano

6

ounces

Tomato Paste

29

ounces

Tomato Sauce

12

ounces

Ricotta Cheese

1

package

Lasagna Noodles

16

ounces

Mozzarella Cheese

shredded

1/2

cup

Parmesan cheese

grated
Instructions
Heat a skillet over medium high heat

Cook the ground sirloin, garlic, and onion until the meat is browned and cooked through

Add beer and sauté until the meat has absorbed most of the liquid

Add in the tomato paste, tomato sauce, oregano, salt, and pepper

Stir well and heat for 10 minutes or until heated through

In a large bowl, mix together the parmesan cheese, mozzarella cheese, and ricotta cheese

Grease your slow cooker and cook a spoonful of the meat mixture onto the bottom of the slow cooker

Add two layers of lasagna noodles on top of the meat mixture

Place half of the cheese mixture on top of the noodles and then repeat the meat mixture, noodles, cheese, meat noodles, and top with remaining meat

Cover the slow cooker and cook on LOW for 6 hours

Italian is being served up for dinner tonight. Lasagna is a classic Italian dish that is often baked in the oven, but can also be done in the slow cooker. This meal is complete on its own or you can serve it with a side salad and some breadsticks.
Your family is sure to enjoy this recipe and you will have no problem getting them to chow down on it. One of the best things about this slow cooker lasagna is that it is super easy to make and all you need to do is layer the ingredients into your crock pot. It cuts down on heat in the kitchen, as well as what you need to prep (makes cleanup easy too!)


To sauté the beef for the lasagna, I used a dark german lager: dunkel. I just wanted to drink one, so it seemed like a good choice. Other options would be dunkelweizen, bock, or doppelbock, though the doppelbock may make the beef too sweet. I would not use a black lager like I used in black lager Jambalaya recipe. That type of beer is a lot more roasty and has more coffee flavors as well.
With the dark german lager we are going for malty sweetness with darker malts to accent the red meat, in this case, ground beef.



While this recipe is easy, I do have some tips and tricks to help you improve this recipe and take it to the next level. First and foremost, you will need to break the lasagna noodles to fit them into your crock pot and this is okay to do.
You can choose between traditional white flour lasagna noodles or you can choose to use whole wheat lasagna noodles. Both types cook the same and will provide you with the substance you need.
If you do not like to use ricotta cheese, you can substitute it for cottage cheese. You will find that the cottage cheese is easier to work with, especially when you need to spread it. The flavor profile is not changed too much when you use cottage cheese over ricotta.


Another change you can make is to omit the minced garlic and oven roast some garlic to place into the recipe. This roasted garlic taste will change the entire dimension of the recipe and will elevate it to the next level.
You can also add in some Italian seasonings to help take this recipe from delicious to mouthwatering. To add in the seasoning, I would recommend that you mix it in with the meat and allow it to cook with the sirloin.
If you do not want to use ground sirloin, you can substitute it for ground chuck or you can use ground turkey or ground chicken. The protein is not as important and can be changed to meet your needs and palate. You could choose to leave out the protein as well and simply use meaty mushrooms, eggplant, or any other vegetable that you prefer.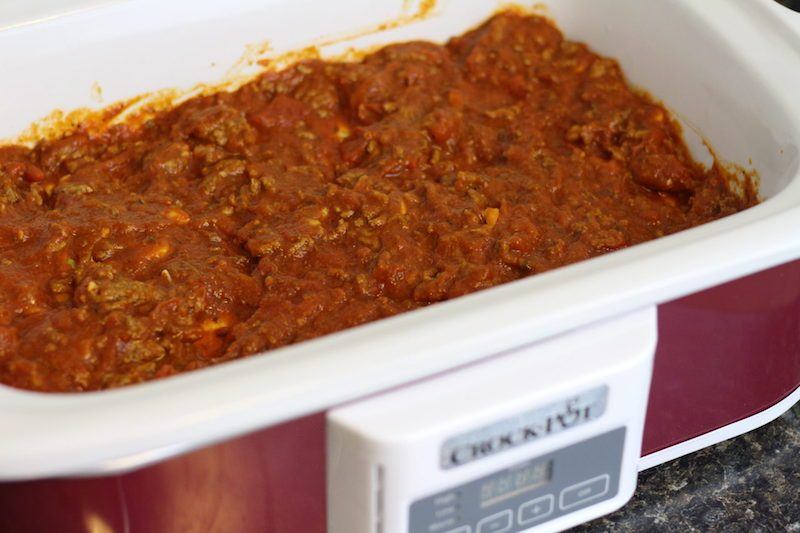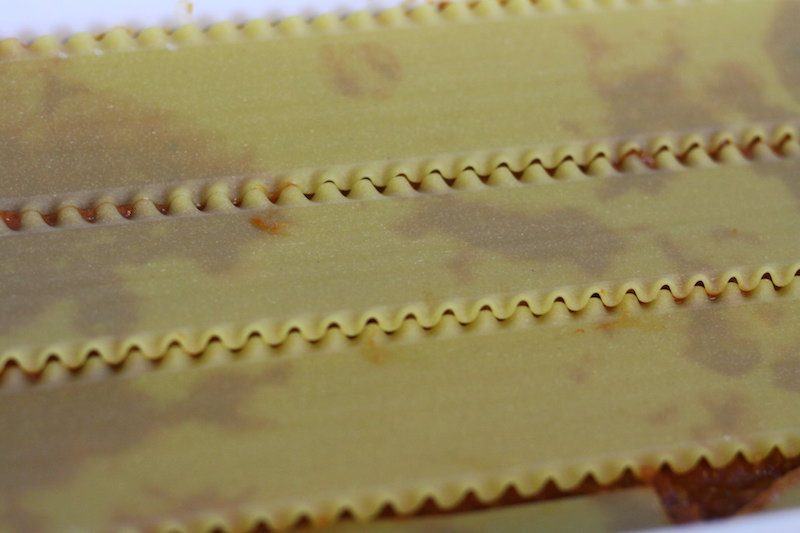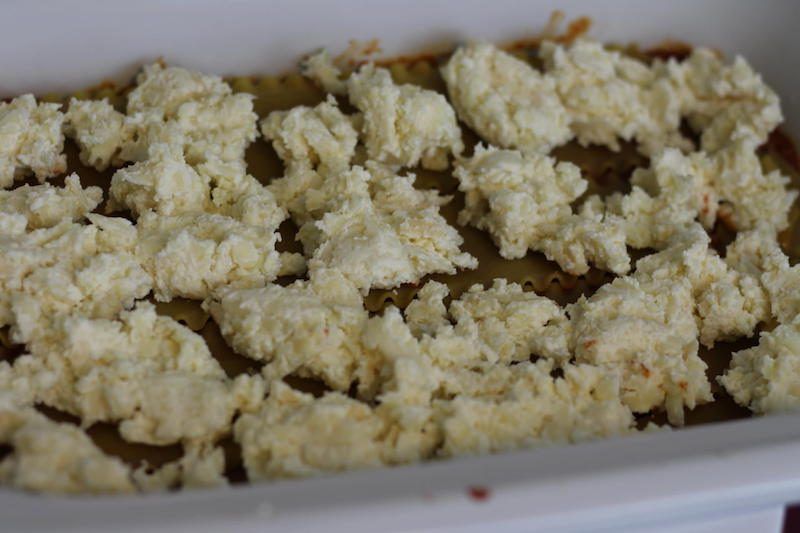 While the recipe says to cook on low for 6 hours, your slow cooker may cook differently than mine and your dish may only take 4 hours or it may take 7 or 8 hours. You should check your dish often to ensure it does not burn or overcook. Mine burnt around the edges a bit as you can see from the final photos.
I also think that I used too wide/shallow of a slow cooker. I thought the casserole style cooker would be perfect, but next time I'll try to use a more traditional shape. Although, the square shape of this cooker did fit the rectangular noodles well!

If you find that your lasagna is done way before you are ready for it to be, simply turn the slow cooker down to warm to keep the dish heated while you wait for dinner time to approach.
I am excited for you to throw this recipe together and try it out for dinner. I am confident that everyone in your house will love it. It is a weekly dinner in my house.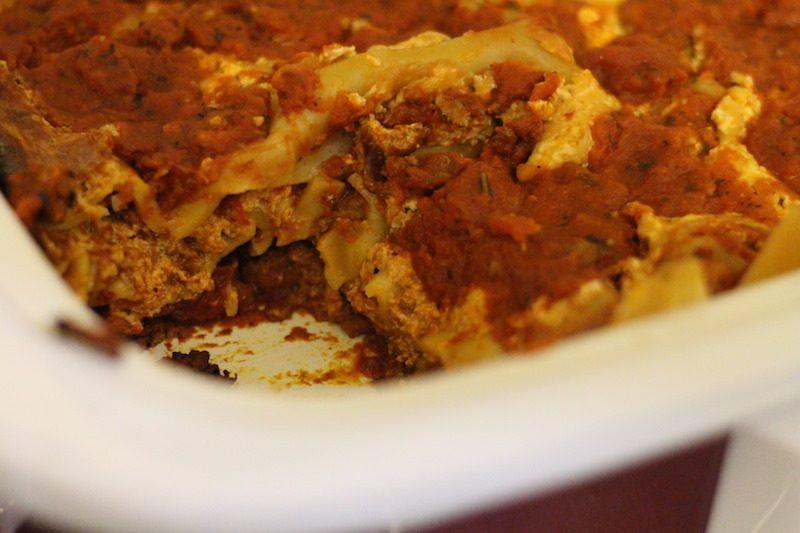 The slow cooker I used for this recipe was the very cool Crock-Pot 3.5 Quart Casserole Slow Cooker. It has a a very unique shape, design, and even size! Though this type of cooker was designed specifically for casseroles, I figured I'd try it with the lasagna recipe because of the shape.
I quickly found out that it was a bit wide and long to create as many layers as I wanted to, and had to supplement a bit of extra marinara sauce on top. The flat edges were helpful though, and meant I didn't have to break a bunch of lasagna noodles to fit a typical round or oval shaped cooker.
This slow cooker was very wide and shallow, so is not ideal for someone without a lot of counter space, but the digital timer and shallow dish makes it great for cooking dishes that are not "soupy" like stews or meat with sauce.
If you're looking for a small slow cooker in this price range with digital settings, then the Cuisinart 3.5 Quart Slow Cooker [LINK] would be ideal. However, for 4 quart capacity under $60, my favorite was the Crock-Pot Smart-Pot. It doesn't have a digital timer, but it does have pretty versatile set of cooking options.