If you consider yourself a foodie, here's a big question for you: are you more into quick family meals or quick on-the-go type meals for just one or two people? It's a bit of a trick question since many meal kit delivery services now offer options for super-quick dinners and other meals.
In the case of this Gobble vs. Daily Harvest comparison, what you prefer might be more about the ambiance that the food provides than the food itself—but we'll see. I'm going to share with you everything I've learned about these two companies so that you can get a feel for what they have to offer.
At the same time, you'll learn what types of questions you might want to ask when you're looking for a meal kit delivery service to try.
Types Of Meals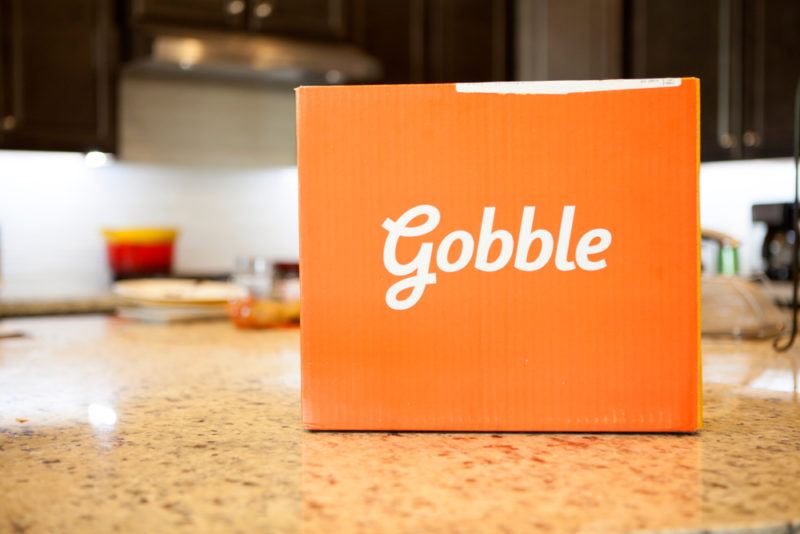 Gobble is a meal kit delivery service that's really geared toward families of two or four people who don't have a lot of time but want to connect with each other at the end of the day.
The meals are created to take fifteen minutes to get on the table, and they can generally be cooked in one pan. All the prep work is done, too, so there isn't a lot of mess to clean up. The key to these delicious meals seems to be in the sauces that you add to the other ingredients.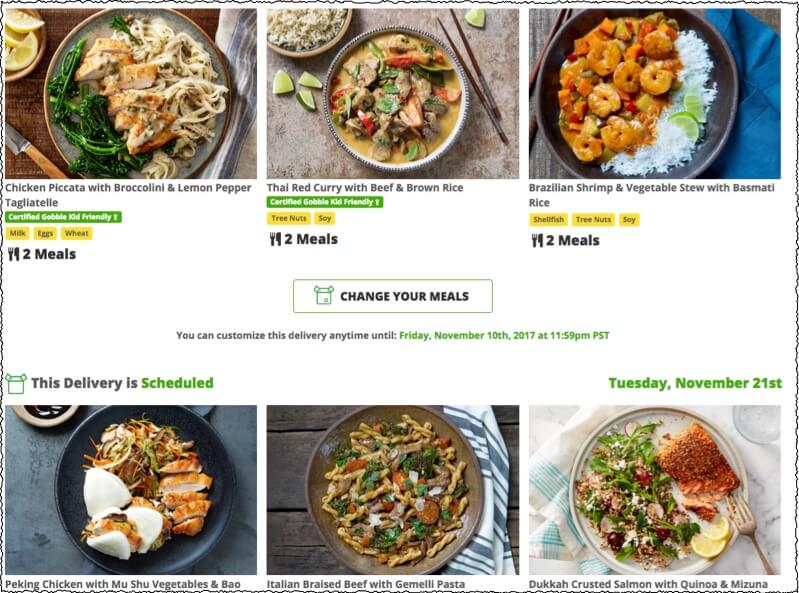 Plans are based on the number of people you'll be feeding each week. Both the two-person and the four-person plan get to try three recipes each week.
When you're looking at the website, you'll notice that one of the first things you look at is the type of menu. Menus are built around poultry, red meat, seafood-based or vegetarian meals. There are six meal choices from each menu set.
Dinners are also labeled as kid-friendly, gluten free, dairy free, or as containing other food allergens such as wheat, eggs, tree nuts, soy, and fish. There are low-carb options, too.
Besides dinners, Gobble also has a separate breakfast subscription and sides, soups, and desserts, so you can get a variety of different foods to keep a family satisfied. There's a minimum weekly order of two meals (four servings) each week to schedule a delivery, but you can order as much food as you want.
Now let's take a peek at Daily Harvest. This is one of the most unique meal kit delivery services out there—not so much just because it's built around superfoods, but because of the way the meals are prepared and packaged.



Most meal kit delivery services send you ingredients for the recipes you want to try in cardboard boxes, and you store the ingredients in the refrigerator until you're ready to use them. In contrast, Daily Harvest sends boxes of flash-frozen superfoods in sealed cups. The ingredients are all 100 percent natural, non-GMO, organic, and all vegan.
The cups contain a few different types of dishes, such a harvest bowls, blendable soups, smoothies, and lattes. There are also pre-portioned overnight oats, chia parfaits, and Daily Harvest's version of a sundae.
Instead of using a rotating weekly menu the way Gobble does, Daily Harvest menus stay the mostly the same. There are some switches due to seasonal foods. All the products can be viewed online.
On the individual product pages, you can view the full ingredients list, which is about the best option for avoiding food allergens if you have them. You can also see the nutrition facts for that recipe. If you want to know more about allergens or whether certain dishes fall under diet plans such a paleo eating styles, you might find some of those answers under the frequently-asked questions section of the website.
Preparing the meals is actually pretty simple and really, really fast. Usually it's just a matter of adding some liquid to the cups and then blending them, soaking them or heating them. Harvest bowls are ready in around five minutes.


Because the cups arrive frozen, you can order for a week at a time or a month at a time and just keep the extra cups in your freezer. They're good for about a month.
The plans are fairly straightforward, and they're based on how often you want to buy cups. The weekly plan allows you to buy six cups, nine cups, 12 cups or 24 cups at a time. For monthly deliveries, you choose 24 cups. You can mix and match you cups with all of the options on the menu.
Signing Up And Canceling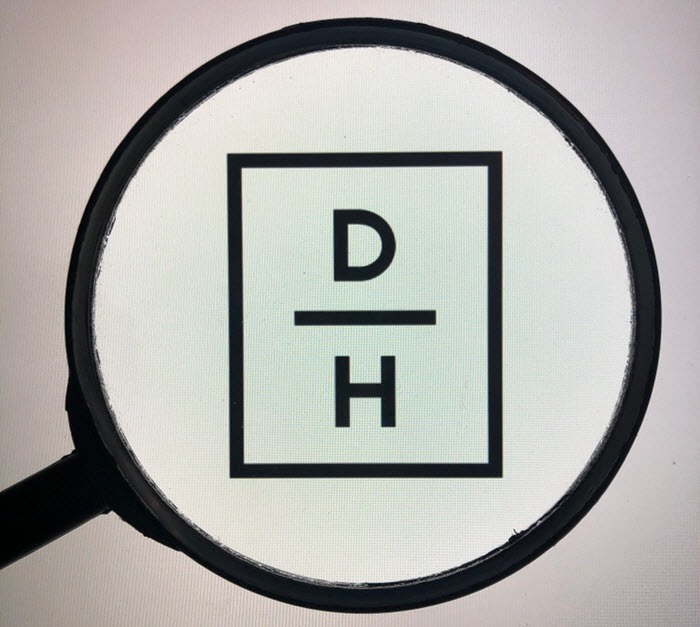 If you're signing up with Gobble, you first select the number of people you want to feed and then click the 'We'll eat anything' button. From there, you can choose the types of meats you want to try or check the box for the vegetarian option. Then you enter your email address, a password, and your zip code.
To cancel with Gobble, you click the cancellation link under 'managing my account' to start the cancellation process.
Signing up with Daily Harvest begins when you enter your zip code to make sure the company delivers in your area. Then you pick your plan (weekly or monthly) and choose the cups you want to try. When you get to the checkout, you enter your shipping and billing information.
To cancel your Daily Harvest subscription, it's best to go to the help button, then navigate to 'account management' to find out how to cancel or skip orders. Unlike some other meal kit delivery services I've tried, canceling your subscription deletes your account.
Packaging And Delivery
Gobble meals came sorted by meals. This was nice but the packaging itself wasn't very impressive. The ingredients were bagged in simple Ziploc bags with labels on them.
In order to schedule a Gobble delivery, you have to order at least two dinner kits (four meals). There's a shipping fee of $6.99.
Daily Harvest is really unique when it comes to packaging. The ingredients themselves come in pre-portioned cups, and the cups are packed in a box with dry ice. While this does work to keep the food frozen, it's also a pain to have to deal with the leftover dry ice each shipment.
Most of the packaging for Gobble is recyclable. With Daily Harvest, the denim liners inside the boxes should be thrown away. The lids on the cups are recyclable, but the cups themselves have a PE coating that makes them unable to be recycled in many areas. It's a good idea to check with your local recycling company to see if they can recycle them.
Pricing
Gobble meals are priced by the serving. If you order only two meals for two people, it costs $13.99 per serving, or around $55.96 per box. For all the other two-person and four-person plans, meals cost $11.99 each. A four-person plan with three meals per week would cost $143.88 per box.
The Gobble breakfast subscription is separate. It costs $44 per week for two people and $88 for four people, and both subscriptions come with four breakfasts each.
Daily Harvest costs-per-cup vary on the number of cups you order at one time. An order of 24 cups, whether it's weekly or monthly, will cost $6.99 per cup. If you're on a weekly plan and order only six cups, you'll pay $7.99 per cup. Nine cups cost $7.75 each, and 12 cups cost $7.49 each.
Customizable Options
Gobble has sides, soups, desserts and a breakfast option as well as dinners, so there's a lot to choose from. You can also order more meals to your weekly delivery if you want to try more than three dinners in a week.
With Daily Harvest, you can choose each cup that goes into your box, or you can choose one of four different 'edit' boxes that are pre-determined by the company. The edits include the smoothie edit, the breakfast edit, the all-day edit or a seasonal edit.
Daily Harvest has some filters in place to help you customize your order, too. You can browse for cups that are friendly for certain diets, such as paleo. You can also search for types of cups such as smoothies, soups are harvest bowls.
One of the most interesting customizable options with Daily Harvest is that you can order more than one box at a time. You can have boxes sent to different addresses, or you can get some items on a weekly basis and others month by month.
What Makes These Companies Stand Out
While both of these companies provide meals that are both quick and healthy, they take very different approaches. Here's what stood out to me as I investigated these meal kits.
Gobble
Pros:
Gobble was voted the #1 meal kit by Parents magazine.
This company offers credits and occasional promotional offers, so you can save money.
The food is both quick to prepare and delicious.
It's nice to be able to order as much as you want.
I like being able to get the breakfast subscription and sides as well as dinner kits.
Cons:
For such simple meals, the price per serving seems expensive.
Daily Harvest
Pros:
The idea of flash-frozen foods in cups is unique among other meal kit delivery services that I've tried.
The meals are really quick to prepare and very nutritious.
Cons:
In order to learn about food allergens, you have to look at the ingredients list.
You need a powerful blender.
You also need to make sure you have storage space in your freezer.
Alternatives
For fast, easy meals, these two companies are probably at the top of the list.
If you're looking more for tasty family-style dinners, you might try Plated or Martha and Marley Spoon. PlateJoy is another of my favorites. It combines detailed meal planning with a third-party shopping service, and it's simply one of the most customizable options on the market.
Conclusion
Between Daily Harvest and Gobble, I like Gobble best. The food was truly tasty, and I still had that in-the-kitchen-cooking experience that I enjoy without a lot of fuss or mess.