Family meals at home can be challenging, especially when you're on a budget and on time constraints. If you're a young parent, you know you don't have a lot of time to plan menus, order the groceries, pick them up and prep them for cooking, too.
What do you do?
Meal kit delivery services are a good option for many people, whether you're raising a family or whether you're just trying to eat at home more. There are meal kits that cover nearly every eating style out there, from traditional comfort foods to keto and paleo diets and everything in between.
There are a few meal kit delivery services that are friendlier for families with children than others are. In this Gobble vs. Martha and Marley Spoon comparison, we'll dive into what makes these two services great for families on the go.
I'll also show you what to look for if you're thinking about signing up with a meal kit delivery service, and I'll share what I liked and didn't like about both these companies.
Types Of Meals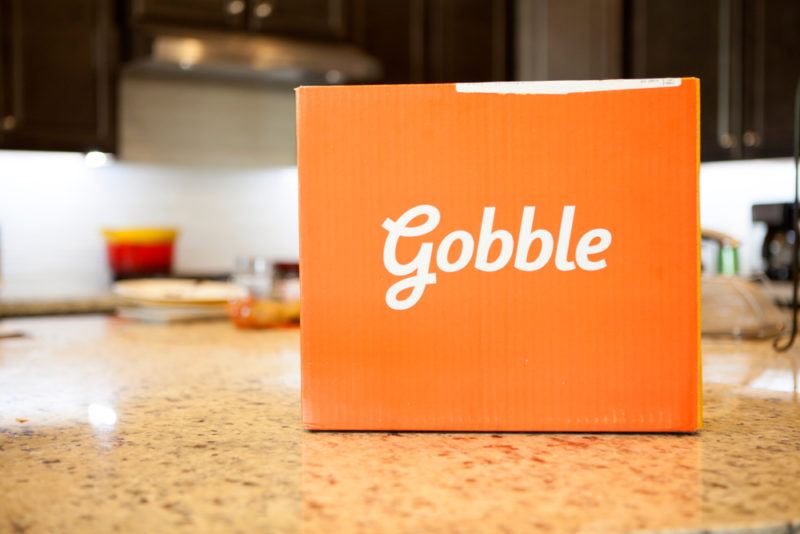 Both Gobble and Martha and Marley Spoon send recipes and ingredients to your door, and both use weekly rotating menus. The ingredients are pre-portioned to prevent waste.
With Gobble, all the prep work is done as well, so meals come together in about 15 minutes. You can cook most meals with just one pan, so cleanup is easy.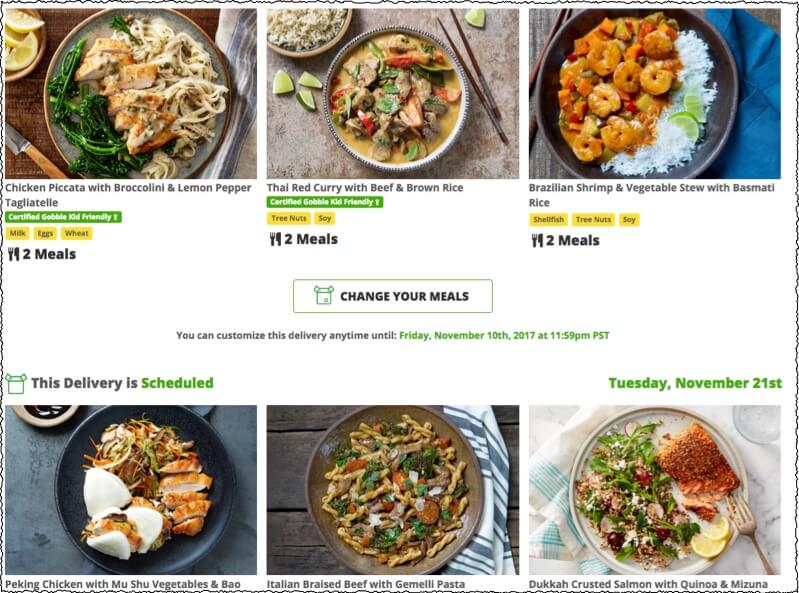 Gobble meal kit plans are designed for two people or four people, and whichever plan you choose, you'll automatically get to try three recipes each week. Menus are based on vegetarian options, red meat, seafood, or poultry. There are six offerings for each menu set, and you can mix and match your meals across the full weekly menu.
When you're looking at the online menus, you'll see labels on most of them. This allows you to see which meals are kid-friendly, are low-carb, are vegetarian or have food allergens like gluten, dairy, eggs, wheat, or soy.
If you want more than the three meals assigned to you, you can add more meals to your weekly delivery. You can also add on soups, sides and desserts. There's a separate subscription for breakfasts, with four meals each week, and for lunches, with six servings each week.
Martha and Marley Spoon is another great basic meal kit delivery service, but rather than adding on other courses, this service focuses on dinners alone. Most dinners take around half an hour to cook and get on the table.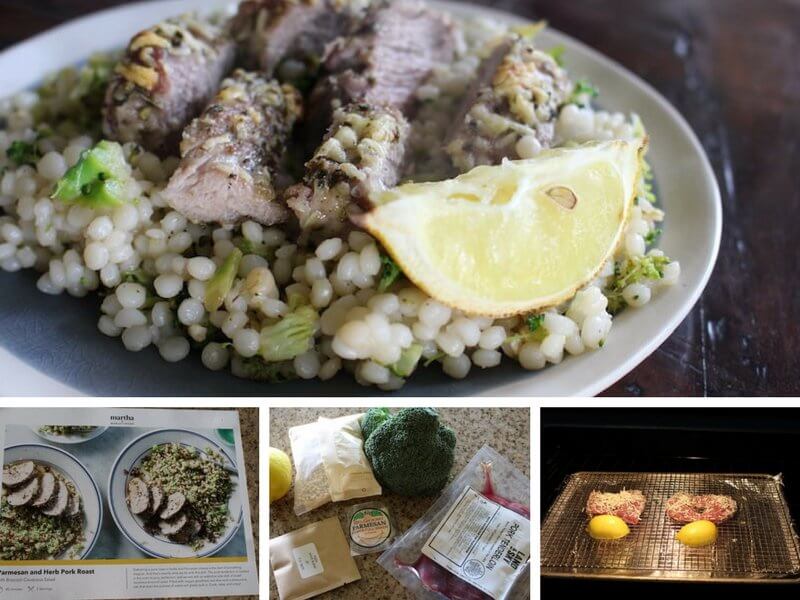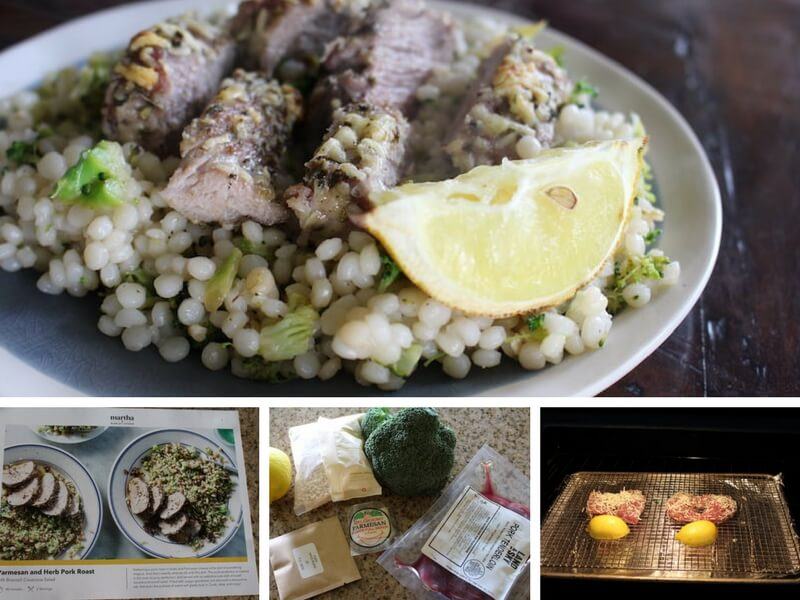 There are ten meals in the weekly menu, with five weeks of menus available to view online. There are just three dietary preferences to choose from: carnivore, vegetarian, and gluten free.
Some recipes are adjusted for certain allergens, but there aren't any full menus for avoiding them. The icons on the online menu options give you hints about what the meals contain, such as red meat or fish.
Martha and Marley Spoon plans are very similar to the ones offered by Gobble. There's a two-person plan and a four-person plan. You can choose between getting two to four recipes to try each week. One great plus about this company is that the recipes come from Martha Stewart's files.
Signing Up And Cancelling
To sign up with Gobble, you start filling out the 'get started' box on the home page. First you choose how many people you'll be feeding, and then you choose the types of meals you want to get. Then you enter your email address, your password, and your zip code.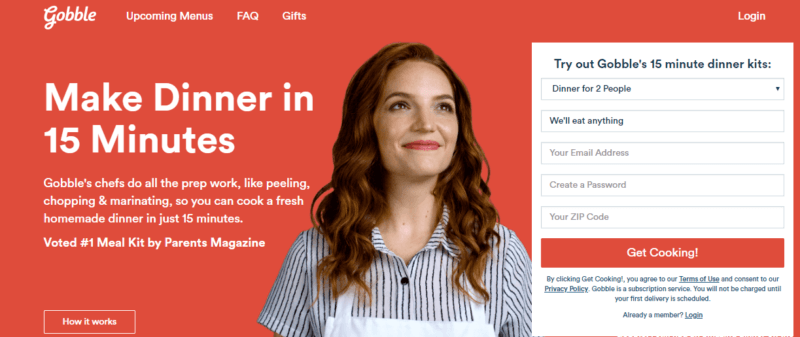 Signing up with Martha and Marley Spoon is similar. The first steps are to decide on your meal preferences and how many meals you want per week.
Both Gobble and Martha and Marley Spoon can be cancelled from your online account. You can also email Martha and Marley Spoon.
Packaging And Delivery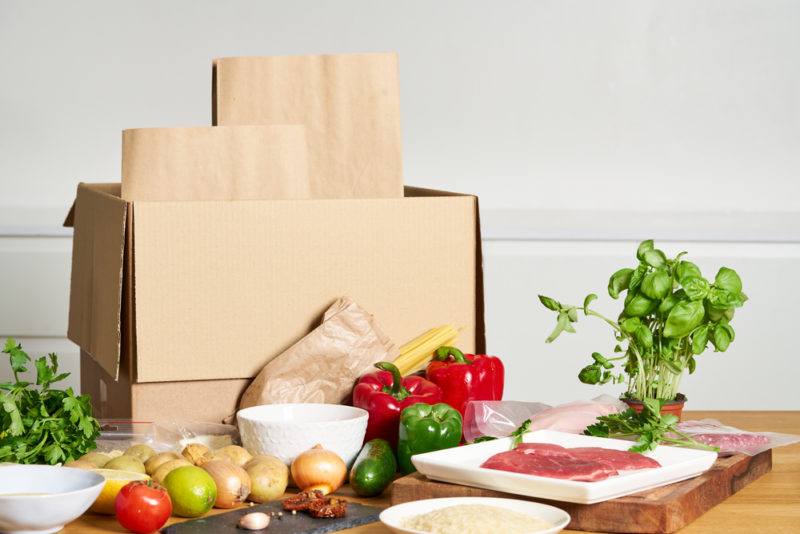 I wasn't very impressed with Gobble packaging, because ingredients came in simple Ziploc bags with labels on them. They worked, but they weren't very impressive. Both Gobble and Martha and Marley Spoon packed their ingredients by meals, which made it easy to find things when it came time to cook.
In order to get a delivery from Gobble, you have to order at least two meals for two people. If you choose just the minimum order, the price per serving will go up.
Gobble also has a shipping fee of $6.99 per box, but shipping with Martha and Marley Spoon is always free.
Pricing
If you order the minimum order for Gobble, the price per serving is $13.99. You'll pay a total of $55.96 for that box. If you order the full two-person or four-person plan with three meals, you'll pay $11.99 per serving. The two-person box totals $71.94, and the four-person box costs $143.88.
Gobble's breakfast subscription costs $44 per week for 2 people and $88 per week for 4 people. The breakfast subscriptions come with four meals. The new lunch box subscription gives you six prepare-ahead lunches, and prices per serving start at $5.99 for vegetarian options.
Martha and Marley Spoon meals start at $8.20 per serving. In the two-person box, the servings range from $9.50 at four meals ($76 per box) to $12 each for two meals ($45 per box).
In the four-person box, you can pay $8.20 per serving for an order of four meals, or $131.20 per box. At three meals per week, you'll pay $8.90 per serving, or $106.80 per box, and at two meals per week, you pay $76 per box, or $9.50 per serving.
Customizable Options
Customization for both companies begins at sign up, where you choose the number of people you'll be feeding and your basic dietary preferences. They both also allow you to mix and match your meals across the entire weekly menu, although Gobble has more meals to choose from.
Gobble's add-on soups, salads, desserts and separate subscriptions for breakfasts and lunches makes this meal kit delivery service more customizable than Martha and Marley Spoon.
What Makes These Companies Unique
Both Gobble and Martha and Marley Spoon were fun meal kit delivery services to try, and I like things about both services. There were also things I didn't like quite as well, and things that were unique to each company. Here are the things that stood out most to me for each company.
Gobble
Pros:
The meals were really tasty and quick to prepare.
I liked that there wasn't a lot of prep work or clean-up work.
This company was voted the #1 meal kit service for families by Parent's Magazine.
Sometimes Gobble has promotional offers or gives credits to help save you money on future orders.
Cons:
If you like cooking, Gobble meals might come together a bit too quickly for you.
For such simple, fast meals, the cost per serving seems a little bit high.
Martha and Marley Spoon
Pros:
All the recipes come from Martha Stewart's collection of more than 18,000 recipes.
The cost-per-serving, for all plans, are some of the most reasonable prices I've seen in a meal kit delivery service so far.
The free shipping is always a plus.
Cons:
Martha and Marley Spoon are less customizable than a lot of other meal kit delivery service I've tried.
Alternatives
Both Gobble and Martha and Marley Spoon are solid meal kit delivery services, but there are more to try. Blue Apron, Plated and Sun Basket are some of my favorites, and I'm intrigued by PlateJoy's customizability.
If you want to eat only organic foods, Green Chef is your best bet. If you're into vegetarian meals, you might like Daily Harvest.
Conclusion
Between Gobble and Martha and Marley Spoon, I liked Martha and Marley Spoon best. This is mostly because of its reasonable pricing and its free shipping, but the meals are delicious, too.