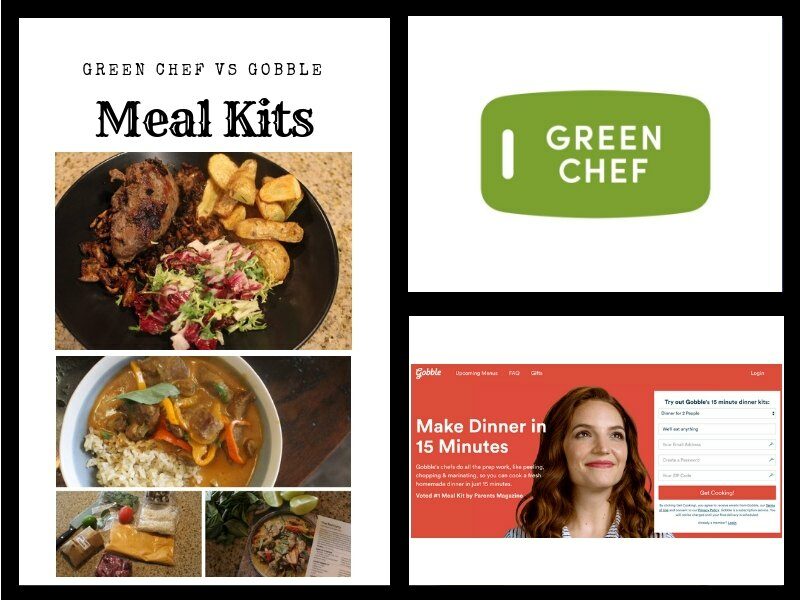 When it comes to eating, getting a new start on goals can cover everything from eating more nutritious meals to eating more meals together as a family. For some people, it means meal planning, shopping and time spent prepping food before it's time to cook it.

Utilizing one of the many meal kit services now on the market can be a great boost for your food-related goals. While meal kit services all seem to do things a little bit differently, most of them are designed to make nutritious at-home meals more convenient.

In this Green Chef vs. Gobble comparison, I'll share with you what I've learned about two of these meal kit services. Both of them offer meals that are convenient, quick to make, and fairly tasty.

Types Of Meals

Green Chef is an environmentally-minded company that promotes recycling and offsets all of its carbon emissions with sustainable programs. In my mind, that's impressive, but what about the food?

All of the ingredients used in Green Chef meals are USDA certified organic, and the ingredients come pre-measured and pre-prepped, so cooking is super simple. Menu items change weekly, and they include options such as Spiced Honey-Glazed Salmon or Italian Sausage and Pasta Bowl.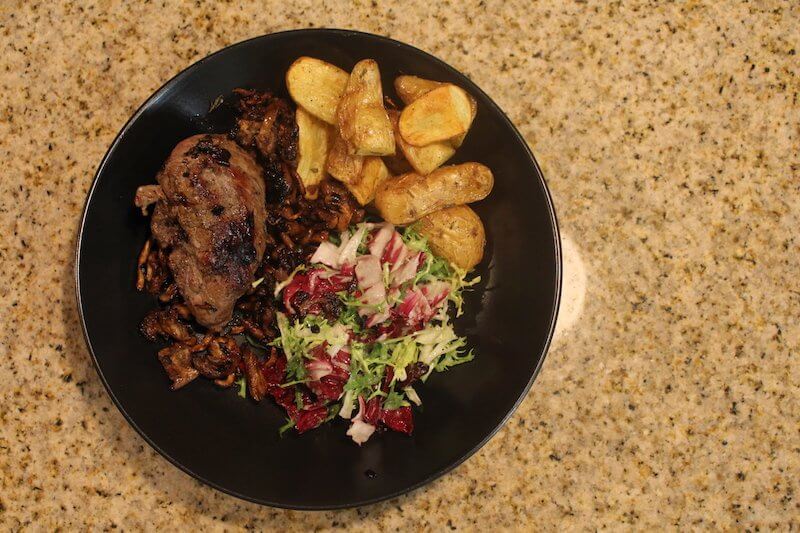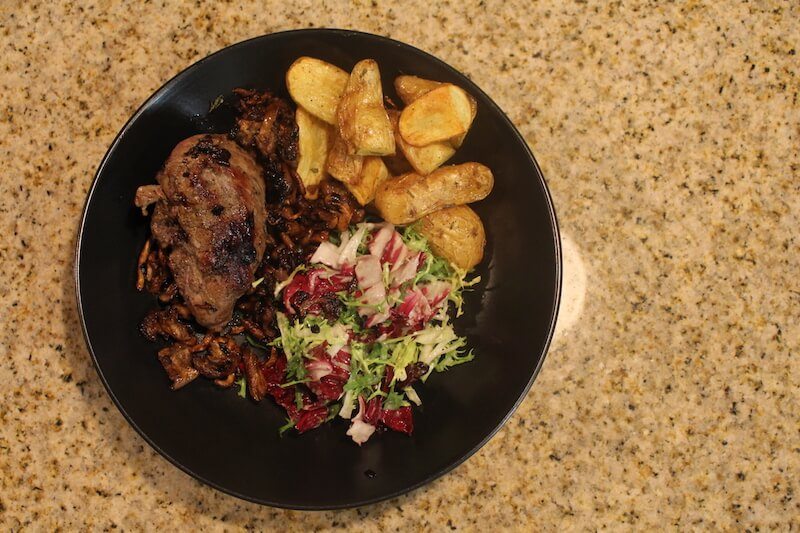 Green Chef meal kits are set up for either two people or four people. On the two-person plan, a weekly box contains three recipes and ingredients, for a total of six meals. The box for the family plan contains two recipes and ingredients, for a total of eight meal servings.

If you're ordering food for two people, there are menu options for keto, paleo, omnivore, vegan, vegetarian and gluten free meals. The family plan has two menu options: carnivore, which includes two meals with meat in them, and omnivore, which includes one meat-based meal and one vegetarian meal.

The recipes are fairly quick and easy to make. Even on the family plan, most meals are completed within half an hour to 45 minutes. That's not quite as fast as Gobble meals, though. Most Gobble meals can be completed within about 15 minutes.

As with Green Chef, all the prep work is done for Gobble meals. Recipes generally take one pan to cook, so there isn't a lot of clean-up work, either. Menu items include options such as Parmesan-Crusted Chicken with Lemon Basil Orso Salad.

Gobble serving plans are similar to Green Chef, too. You can choose dinners for two people or four people. The two-person plan comes with three meals for the week, and the four-person plan comes with three meals for the week for twelve total servings.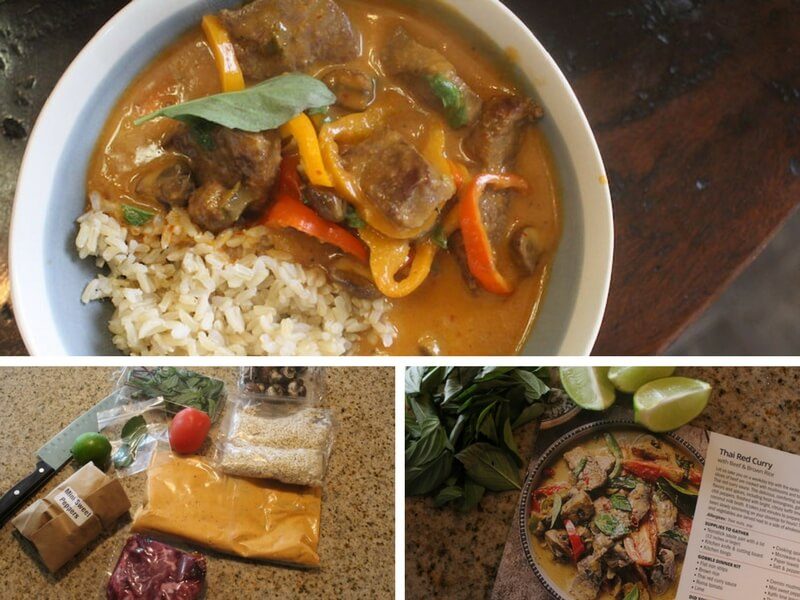 On the online menu, dinners are labeled so that you can avoid allergens such as gluten, dairy and eggs or find meals that are kid-friendly. Menus are set up according to the type of meat you want: poultry, red meat, fish and seafood, or vegetarian. There are six weekly meal choices for each menu set.

The key to Gobble's quick prep time seems to be in the tasty pre-made sauces that go with most meals. Gobble has some other cool features, too. If you want more than the six or twelve meals that come with your weekly delivery, you can add more meals. You can also order sides, soups and desserts or add on a breakfast subscription.

Signing Up And Cancelling

When you decide to sign up for either Green Chef or Gobble, choosing the number of people you'll be feeding (two or four) is one of the first steps. With Green Chef, you then pick a subscription plan and a delivery date.

With Gobble, once you've selected the number of people you want to order meals for, click the 'We'll eat anything' button to get a drop-down menu that allows you to choose the types of meats you want in your meals. You can also select vegetarian meals here. Then you enter your email address, create a password, and enter your zip code.

Cancelling with Gobble was easier than with Green Chef. With Green Chef, you have to send an email to cancel@greenchef.com and follow the instructions. With Gobble, you can start the cancellation process from within the 'manage my account' section online.

Packaging And Delivery

Green Chef packaging is all eco-friendly, with jute insulation, cardboard boxes, non-toxic ice packs, paper bags, and only recyclable plastics for jars and plastic bags. Deliveries can be set as weekly, bi-weekly or monthly.
Both companies deliver across the continental United States, although Green Chef doesn't deliver in some parts of Louisiana.

When it came to opening the box, I discovered that most of the ingredients for Green Chef meals were basically jumbled together. This cuts down on packaging, which is nice, but requires some sorting through before you can get to the actual cooking. The ingredients packets have color-coded labels to help with the sorting process. Both companies sorted their ingredients by meals.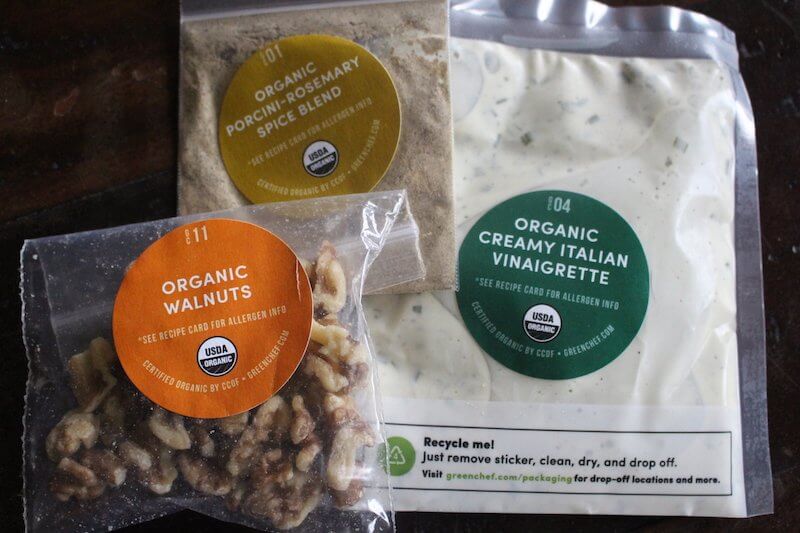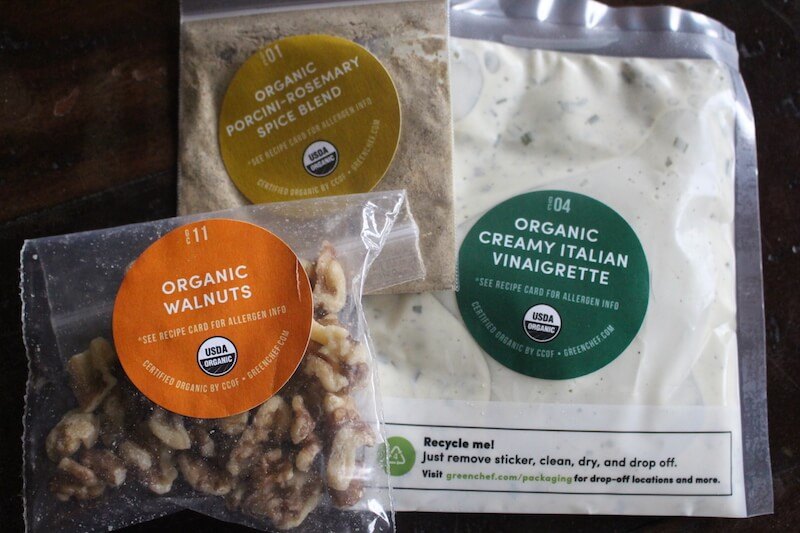 Gobble's ingredients were packaged in simple Ziploc bags with stickers to indicate which meal the ingredient package was for. It was practical, but not enticing.

Gobble also has a minimum order of two dinner kits in order to schedule a delivery. New customers receive free shipping on their first box. Shipping is normally $6.99 per box for both companies.

Pricing

The price per meal with Green Chef varies a little depending on which plan you subscribe to. The two-person plan starts at $11.99 per meal and includes omnivore, vegetarian, gluten-free and vegan options. Paleo and Keto options are a little more at $12.99 per meal. Both the omnivore and carnivore options for the family plan are $10.99 per meal.

The $6.99 delivery fee isn't figured into the cost of the food for either company.

With Gobble, all meal servings are $11.99 each. Box prices vary according to how many dinner kits you order. If you order three dinner kits, your weekly delivery will be $71.94, and it would be $143.88 for three meals on the four-person plan.

If you order the very minimum amount of food, which is two meals for two people, the price per meal is $13.99. That works out to $55.96 for a box, plus the shipping fee.

Prices for Gobble ingredients boxes can vary further if you order add-ons such as the sides or desserts. The breakfast subscription has its own pricing. It costs $44 per week for two people or $88 per week for four people. Both breakfast plans come with four breakfast meals each.

Customizable Options

While Green Chef doesn't have add-ons such as sides, you can increase the number of boxes you order if you need more food than normal one week. You can also change plans between weeks, but you can't swap out recipes through the entire weekly menu. This could be because choosing your Green Chef plan is already so highly focused in menu options such as keto, paleo and more.

Gobble is highly customizable all the way through. When you're first signing up, you choose the kinds of meats you want or don't want. Later, you can still pick and choose from the entire weekly menu and you can add on sides or desserts. The breakfast subscription extends the customizability beyond dinners, too.

What Makes Each Company Unique

Green Chef and Gobble have a lot in common, including plans that cover meals for two or four people, flexible delivery times and even the same flat delivery fee per box. However, they stand out from each other in a lot of ways, too.

Green Chef has family options, but it's really more geared for one or two people. Gobble meals are great for one or two people, but they also have the kid-friendly options and they're super-fast for getting food for a family on the table when everyone is hungry.

There were things I liked and didn't like about each service. Here are some of the things that stick out in my mind.

Green Chef

Pros:

Compared to other meal kit services that I've tried, Green Chef includes more meat in its carnivore selections, and the portions are larger overall.
I like that the carbon emissions are balanced with offset programs.

Cons:
Once you've chosen your plan, you can't mix and match meals across the full weekly menu.
Gobble

Pros:

Gobble was voted the #1 meal kit by Parents Magazine.
Gobble has some promotional offers, and you can save up Gobble credits to offset costs later.
The add-ons and breakfast subscription are both nice touches.
Cons:

If you're into cooking as a hobby, then Gobble meal kits may feel too simplistic for enjoying your time in the kitchen.
Alternatives

When it comes to meal kit services, Green Chef and Gobble are both great choices, but they're not the only options out there. My favorite dinner kit service so far is Plated, but I also really enjoyed Sun Basket and Blue Apron.

If you're looking for something that's deeply customizable, you could also try Terra's Kitchen. There are completely vegan choices like Purple Carrot, Hungryroot and Daily Harvest out there, and there are services like Medifast or Nutrisystem to help you reach your weight loss goals.
Conclusion

No matter what your food goals are, you'll probably be able to find a meal kit delivery service to help you achieve them. When it comes to Gobble and Green Chef, both have options for managing nutrition and providing family-friendly dinners, but which one did I like best?

Although it's a close call for me between the two, I have to side with Green Chef. Since cooking is a hobby for me, I like meal kits that provide a little more time in the kitchen without taking so long that cooking becomes a chore. I also really like the larger portion sizes, particularly for meat, that Green Chef offers.