Meal kit services are everywhere these days. There are meal kit services for people who want to lose weight, for vegan eaters, for busy families and for people who just want good, solid dinner options without a lot of hassle.
With such a variety of meal kit services to choose from, finding the right one to start with can be as challenging as discovering what to cook for dinner is. Besides comparing prices, you have to look at where the companies deliver, what their values are, and whether the kinds of meals they offer will fit with your personal eating preferences.
In this Green Chef vs. Hello Fresh comparison, I'll give you the low-down on two of the meal-kit services that I've tried. You'll be able to get a feel for how basic subscription plans work as well as decide whether either of these two meal kit subscriptions would work for you.
Which one did I prefer? Personally, I liked the meal offerings and cooking style from Green Chef. Hello Fresh was a little too boring for me, and not worth the hassle of following instructions when I could just do it myself faster and cheaper.
However, my wife liked the meals from Hello Fresh better, so I guess there's room for different opinions!
Types Of Meals Offered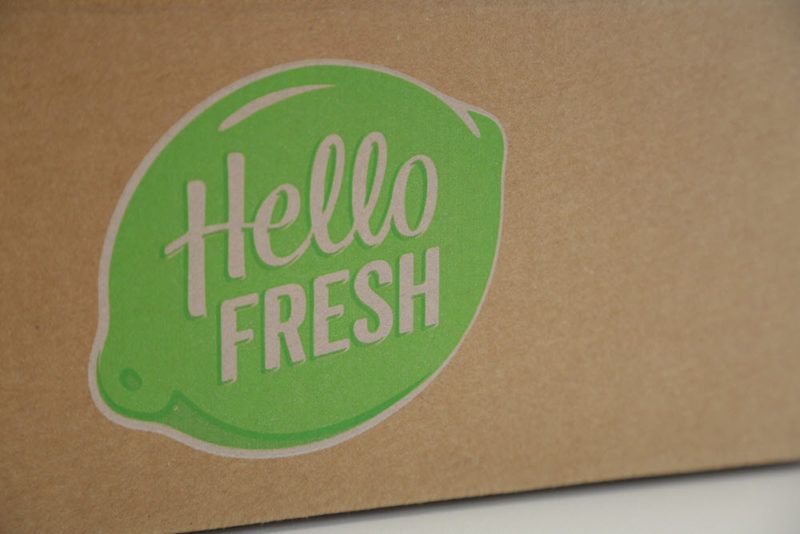 Both Green Chef and Hello Fresh have subscription plans that allow you to feed two people or four people each week, and both send ingredients that are pre-measured and pre-prepped right to your door. They differ in the types of menus they offer.
With Green Chef, once you've chosen the number of people you'll be feeding, you zero in on your eating preferences. There are more choices on the two-person subscription than there are with the four-person subscription.
Menu plans for two people include keto, paleo, heart smart, vegan, Mediterranean, lean and clean, pescatarian, vegetarian, omnivore and gluten-free choices. You get three meals per week with the two person plan, for a total of six servings. Green Chef uses all-organic ingredients.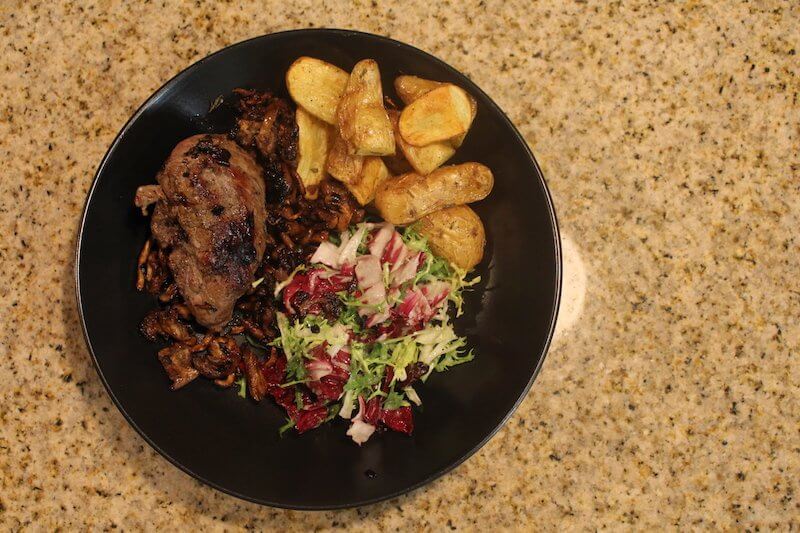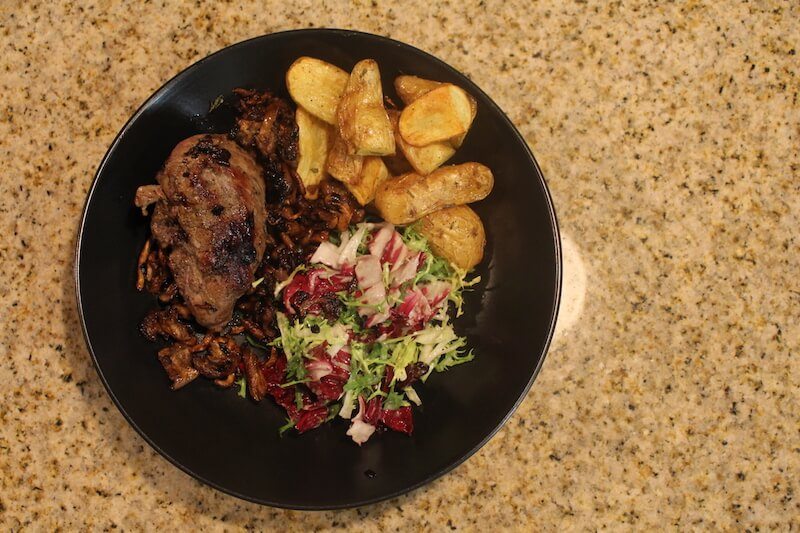 The four-person family plan gets two meals per week, for a total of eight servings. On the family plan, you can choose an all-meat carnivore option, or the omnivore option, which allows you to have one meat-based and one vegetarian meal every week.
Green Chef typically has around five meals to choose from for its two-person plan. You can choose which meals you want within the menu plan you've chosen, but you can't mix and match meals between menu plans. Some meals, such as the Dill Roasted Salmon with Mashed Sweet Potatoes fall under more than one plan.
Meals take around half an hour to cook. The family plan meals can take around 45 minutes to cook, and you have about five recipes to choose from every week. Two of those recipes are new, and three are classics that have been favorites for subscribers in the past.
One of the top features for Hello Fresh is the dinner-to-lunch option, which allows you to transform dinner from the night before to a completely different meal you can eat at work the next day. This includes items such as the Chicken Sausage Flatbreads for dinner with Italian Orzotto for lunch, or the Beef Ragu and Cavatappi with a Loaded Baked Potato for lunch.
There are three types of plans with Hello Fresh. The Classic plan offers a wide variety of foods that include meat or fish and seasonal produce. The Veggie plan is focused on vegetarian eating, and the family plan is geared toward families with children who might be picky eaters.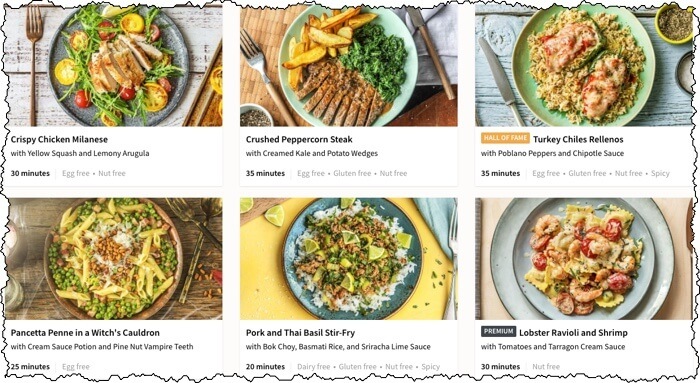 The number of meals you get per week depends on the type of plan you choose. For the Veggie plan, you get three meals per week. Subscribers on the Classic plan can choose two, three or four meals per week, and the family plan can get either two or three meals per week.
When you're looking at the online menu, you'll see labels on the different recipes. These labels tell you which allergens are omitted from the recipes, whether the recipe is spicy, and how long it takes to make a meal. There are other labels to indicate features such as Hall of Fame meals, calorie-smart meals, and gourmet meals.
There are around six options to choose from on the Family plan and twelve on the Classic plan. The Veggie plan only comes with three weekly choices. For both companies, the recipes offered change every week.
One of Hello Fresh's best features is its recipe archives. Once you've signed up, you can see 2,50 recipes and search for recipes using filters for world cuisines, quick meals, hall of fame, family friendly, easy to cook and other filters. The recipes include nutritional information and can be downloaded. However, the recipes do need some work for clarity.
Overall, meals with Hello Fresh had nice-sized portions, but the food was a little blander than I expected, especially when compared to other meal kit delivery services I've tried.
Hello Fresh is one of the few meal kit delivery services that offers a wine club. Wine costs $15 per bottle through Hello Fresh.
Signing Up And Cancelling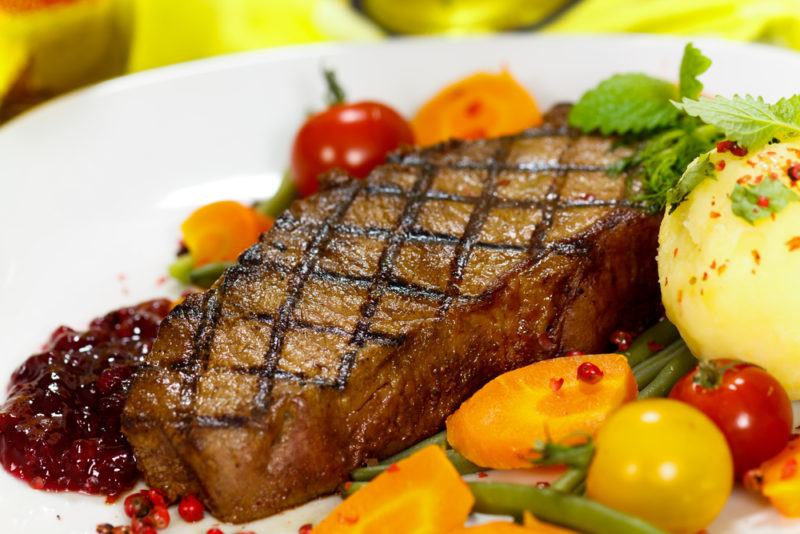 For Green Chef, signing up begins with choosing how many people you'll be feeding. Once you settle on that, you can pick a menu plan and which weekday you'd like to have your food delivered.
Signing up with Hello Fresh is similar. You choose your plan based on your dietary preferences and then on the number of people and the number of times you want to cook during the week.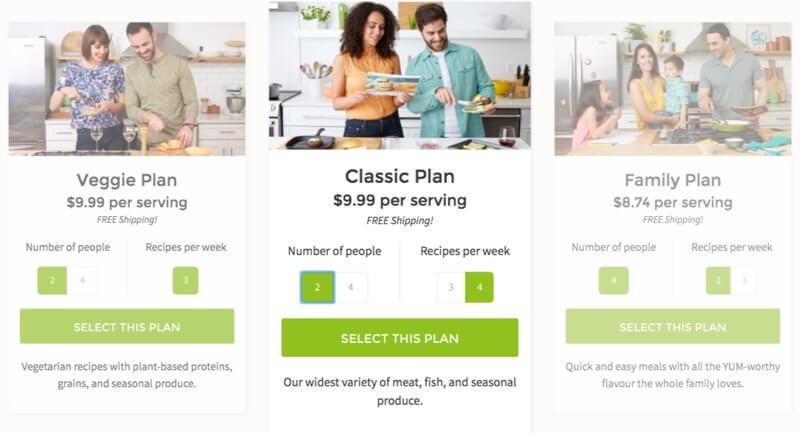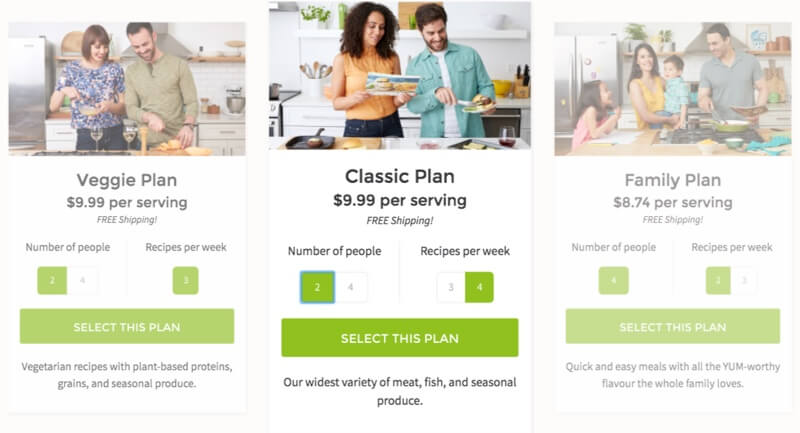 To cancel with Green Chef, you have to send an email and follow the instructions that you're sent. Cancelling with Hello Fresh can be done entirely online. You log into your account, navigate to your account settings, click 'cancel plan' and follow the prompts.
It seems easy enough, but it was frustrating for me. Because I had been a member of Hello Fresh before and joined again on a promo, I somehow ended up with two accounts. I got double the food, but I was placed on hold for a long time when I tried to cancel the second account and get a refund.
Packaging And Delivery
Both Green Chef and Hello Fresh use recyclable packaging. Hello Fresh has one exception. During extreme weather, the company will sometimes use special linings that aren't recyclable inside its boxes. Everything else can be recycled normally.
Both companies also deliver weekly, although you can set your preferences with Green Chef to get orders biweekly or monthly instead.
Green Chef delivers across the United States except for in Alaska, Hawaii and parts of Louisiana. Hello Fresh also delivers across the continental United States.
Green Chef ingredients come in color-coded packaging, which makes it easy to find the ingredients you're looking for when it comes time to cook. Hello Fresh ingredients came packaged similarly, in brown paper bags with labels for each ingredient.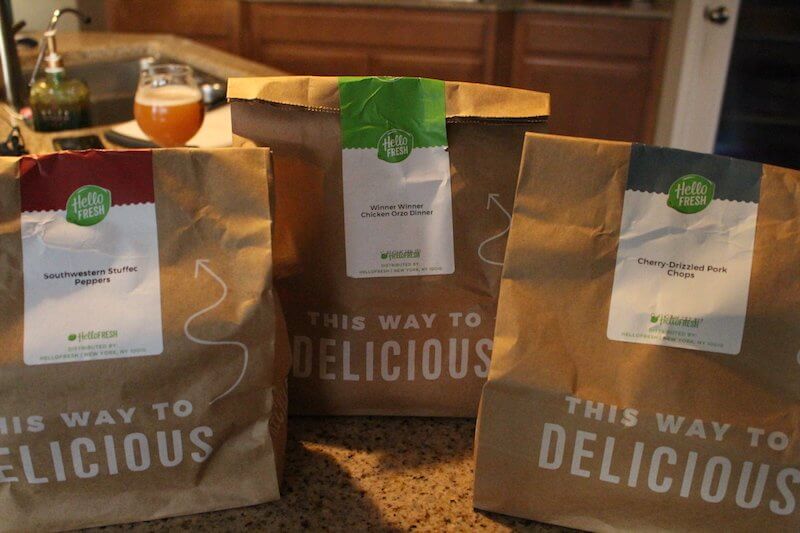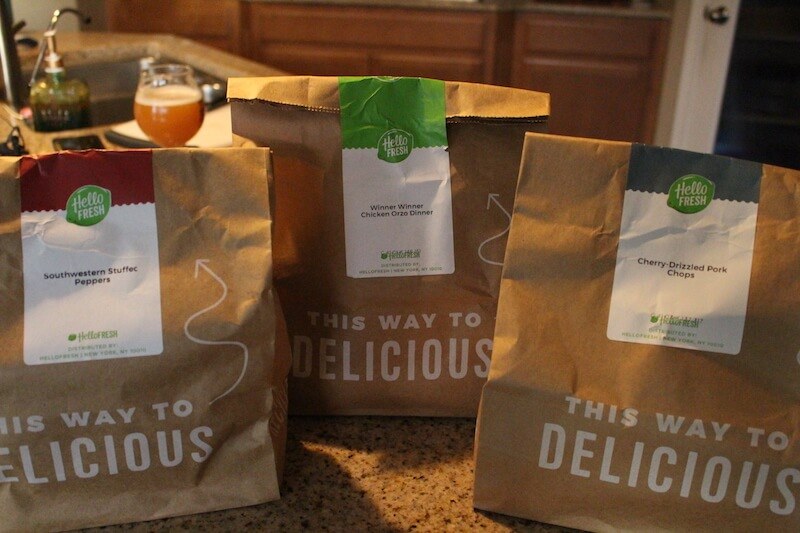 Shipping fees vary with Hello Fresh depending on which plan you have and how much food you're buying. The fees range from $5.99-$7.99 per box. Green Chef charges a flat shipping rate of $6.99 per box.
Pricing
Green Chef pricing depends on the plan that you subscribe to. Family plan meals are $10.99 per serving. For the two-person plan, servings per plate range from $11.99 to $12.99. The prices don't include the shipping fee.
Hello Fresh meals vary in price depending on the plan, how many people you're feeding and how many nights per week you're cooking. The Veggie plan costs $6.99 per serving for four people and $8.99 per serving for two people.
The Family plan costs $7.87 per serving if you order two meals per week and $7.49 if you order three meals per week. Costs per serving for the Classic plan range from $7.49 to $9.99.
Customizable Options
Green Chef doesn't allow you to swap out meals between menu plans. However, you can change plans between weeks, and you can order more than one box at a time if you want more food during a particular week.
Hello Fresh works in a similar way. Veggie plan subscribers are limited to the three weekly options. Classic plan and Family plan subscribers can choose their meals, but they have to stay within the menu offerings for the plan they've chosen.
What Makes Each Meal Kit Company Unique
Green Chef and Hello Fresh are both typical meal kit delivery services with set plans to help you manage dietary preferences. They both have options for families with children, and they both focus on providing nutritious dinner options. They also both have their unique selling points, and there are things I liked and didn't like about both of them.
Green Chef
Pros:
The serving sizes were nice, particularly when it came to meat portions.
Green Chef has an environmental focus and offsets all its carbon emissions with sustainable programs.
All of the ingredients provided by Green Chef are organic.
Cons:
It would be nice to be able to mix and match meals between menu plans.
The cost per serving is a little higher than with other meal kit delivery services that I've tried.
Hello Fresh
Pros:
I like having the wine club option.
The recipe archive is a great idea, particularly if you want to expand and cook more recipes on your own.
Costs per serving are relatively inexpensive.
Cons:
The wine club seems a little bit pricey.
Customer service took a long time helping me out with my delivery issues.
The food is a little more boring than with some other companies I've tried.
Alternatives
Green Chef and Hello Fresh are similar in a lot of ways. They're basic dinner kit services with solid, set plans, but they're not the only options out there.
If you want to try other good dinner kits, you could take a look at Blue Apron, Plated or Sun Basket. PlateJoy is all about helping you avoid diabetes and can be suitable for other diet types too.
Conclusion
When it comes to Green Chef and Hello Fresh, I tend to like Green Chef better. Although it's a bit pricier, the food is a little more interesting. I like the portion sizes, too, and the plans and pricing were simple, easy to use and mostly hassle-free.
Hello Fresh is one of the most popular boxes out there though, and actually, my wife preferred the meals in Hello Fresh. She prefers simple, familiar food, versus me, who prefers something a bit more exciting and different!