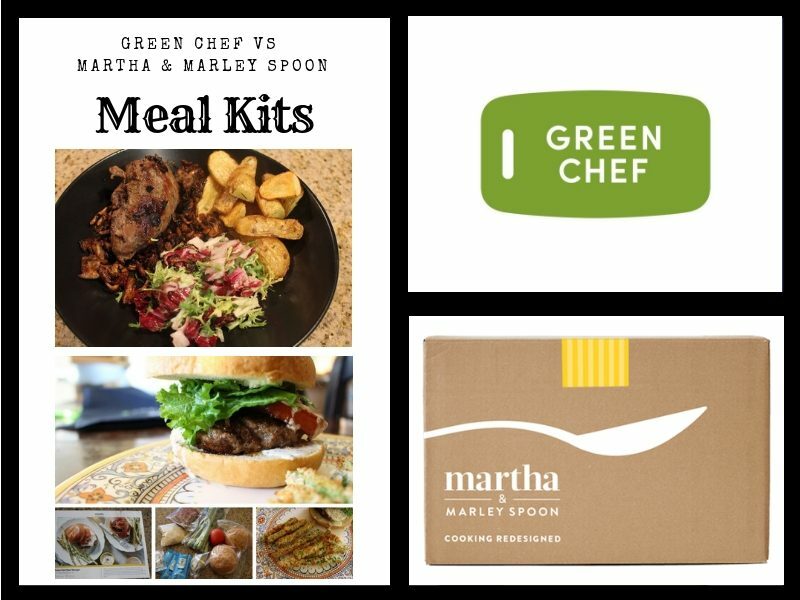 Over the past decade, meal kit delivery services have appeared to fill a variety of food-related needs. Many companies focus on providing nutritious and delicious dinner options. Some cover breakfasts, lunches, snacks and desserts, as well. A few companies zero in on specific dietary requirements.

Sales from meal kit deliver companies are projected to reach more than $10 billion in 2020. As more people use these services and new businesses arise to fill the demands, how do you choose which service you want to go with?

In this Green Chef vs. Martha and Marley Spoon review, I'll share with you what I've learned about two well-known meal kit delivery services. You'll learn what kinds of foods they offer, as well as pricing and logistics information, so that you can get a feel for some of the companies out there and how they work.

Types Of Meals Offered

Both Green Chef and Martha and Marley Spoon focus specifically on providing dinners, without any add-on or a la carte items. They also both have plans that people can subscribe to in order to get recipes and ingredients sent to their door.

With Green Chef, all the ingredients are certified organic. They come pre-measured and pre-prepped so that cooking is easy and fun without being messy or wasteful.

Plans with Green Chef are built for feeding two people or four people. On the two-person plan, you get three meals per week, and on the four-person family plan, you get two meals per week.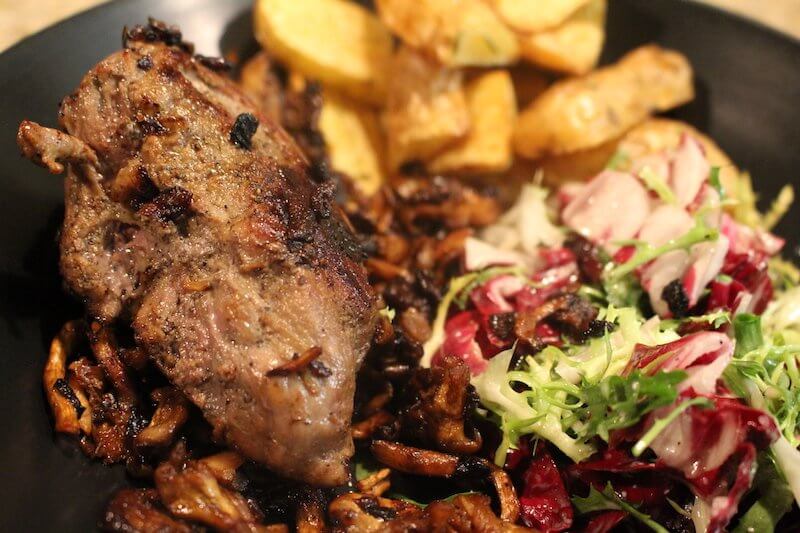 With the two-person subscription, you can order a plan from a variety of different eating styles. These plans include keto, paleo, omnivore, vegan, vegetarian and gluten-free eating styles.

With the four-person family plan, you can order either an omnivore or a carnivore plan. With the omnivore option, you get one meat-based meal and one vegetarian meal. The carnivore plan comes with ingredients for two meat-based meals.

Meals generally take 30-45 minutes to cook. There are new menus every week. Although you can't swap recipes around between different plans, there are generally about five different for each plan every week. Some of the options, such as the Harissa Spiced Chicken, show up in menus for more than one eating plan.

Martha and Marley Spoon also has a rotating menu system, with ten new meals available every week. Like Green Chef's ingredients, ingredients for Martha and Marley Spoon are pre-proportioned. Recipes are planned for two people, although boxes can be planned to feed two people or three-to-four people. Meals generally take around half an hour to prepare.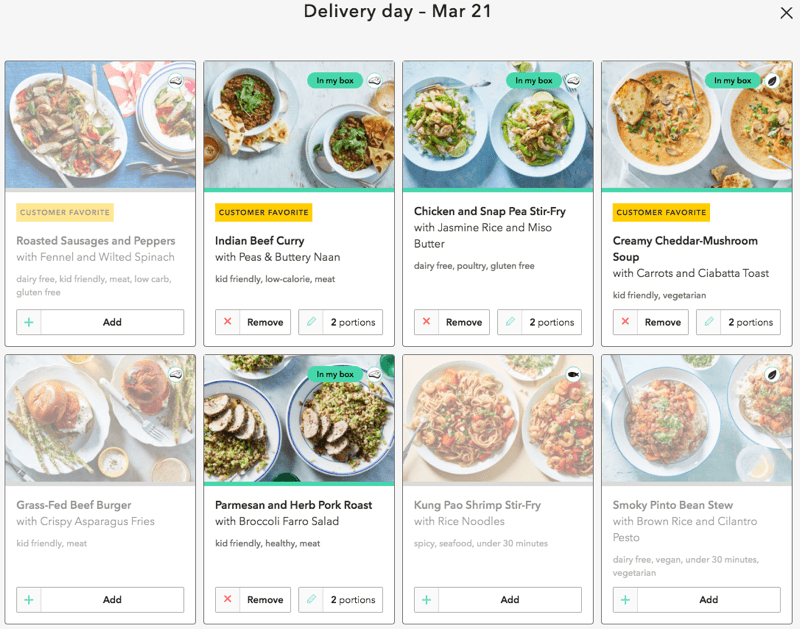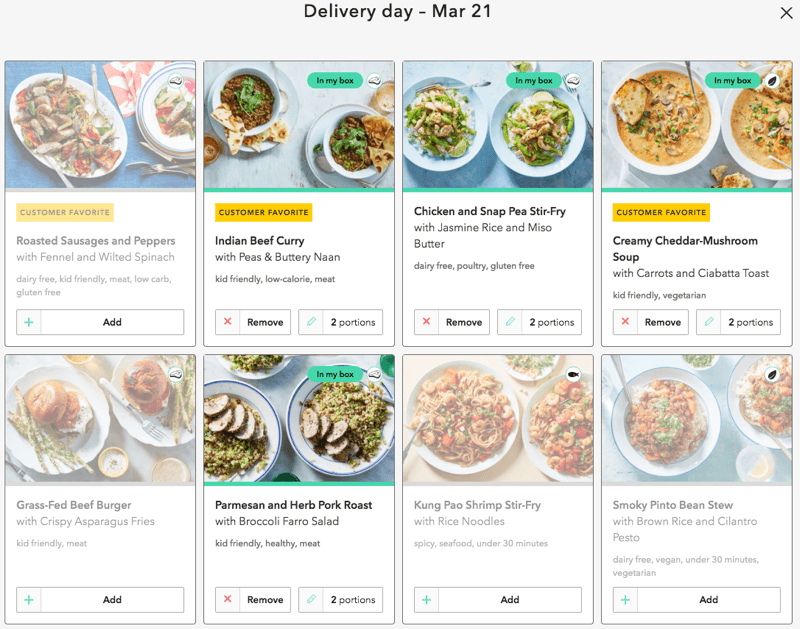 One difference between the two plans is that while Green Chef limits you to getting meals for two or three nights per week, Martha and Marley Spoon allows you to choose how many nights a week you want to get recipes and ingredients for. The recipes are all from Martha Stewart's collection.

With Martha and Marley Spoon plans, you can order boxes based on carnivore, vegetarian or gluten-free eating, although you can mix and match meals across the entire weekly menu.
There isn't a full menu to fit avoiding certain allergens, but recipes can be adjusted to avoid the allergens. Allergens and ingredients are listed on the recipe information that you can find in the weekly online menus. The icons on the meal pictures also show whether you're looking at a meat-based, fish-based or vegetarian menu choice.

Signing Up And Cancelling

With Green Chef, signing up first requires you to decide whether you'll be feeding two people or four people. Then you pick the type of food you want to eat (keto, paleo, omnivore, etc.) and settle on a delivery day.

To cancel with Green Chef, you need to send an email to cancel@greenchef.com and follow the instructions that you're sent.

The process is similar with Martha and Marley Spoon. To sign up, you set up your meal preferences and the number of meals you want to order every week. You can cancel under the 'my settings' area on your online account, but you can also call customer service or send an email to contact@marleyspoon.com to start the cancellation process.

Packaging And Delivery

Green Chef takes pride in its eco-friendly packaging. The box, the jute insulation, paper bags and plastics are all recyclable. Green Chef delivers across the continental United States, with the exception of some parts of Louisiana. Martha and Marley Spoon also delivers across most of the contiguous United States.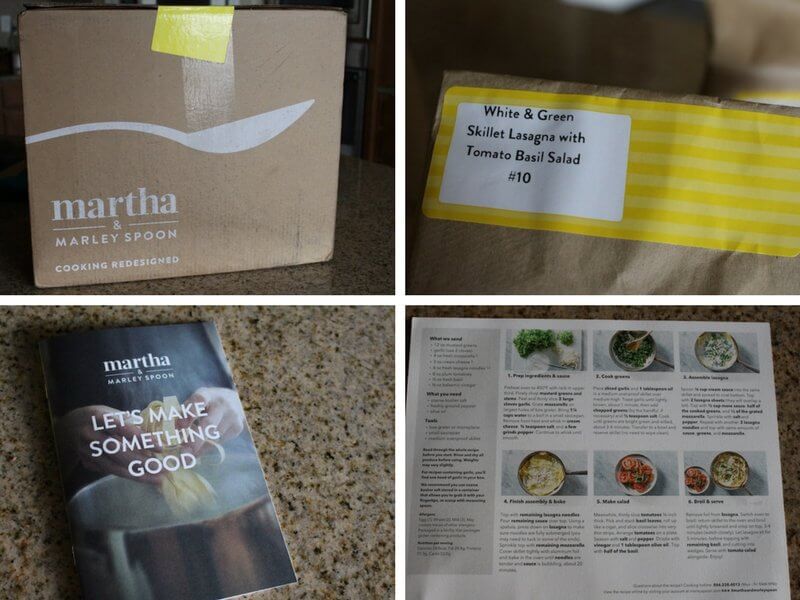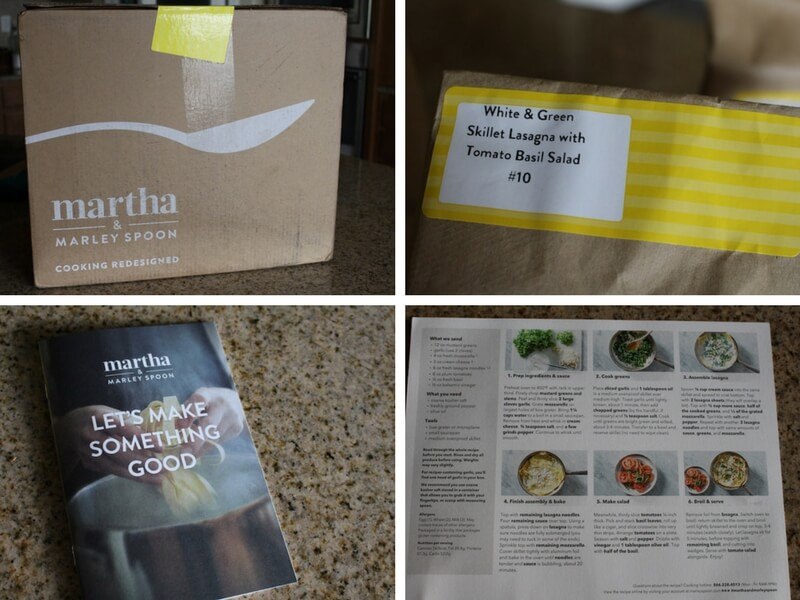 With Martha and Marley Spoon, each recipe is portioned for two people, and ingredients are packed in 'dish bags' containing the ingredients you need for that meal. There's a minimum order of four portions per box, and weekly delivery is free.

Green Chef has a color-coded system for labeling packages to help you find all the ingredients you need for the meals you order. There's a $6.99 shipping fee per box.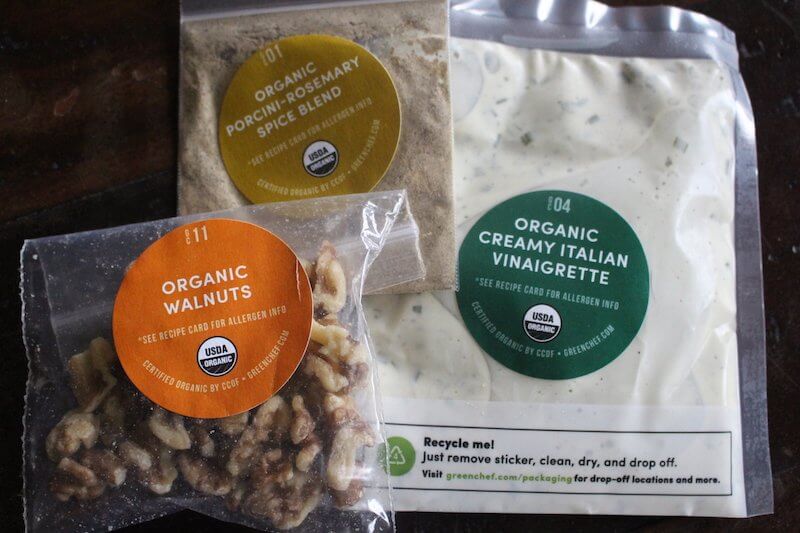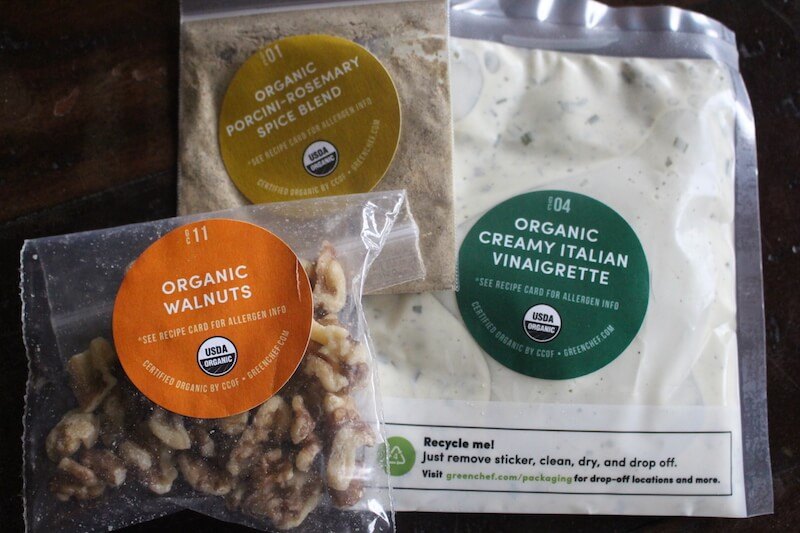 Pricing

With Green Chef, pricing depends on the plan that you subscribe to. On the two-person plan, the omnivore, vegetarian, vegan, and gluten free meals cost $11.99 each, and the keto and paleo meals cost $12.99. Meals for the four-person family plan all cost $10.99 each. The $6.99 shipping fee is added onto the final total.

The two-person box with Martha and Marley Spoon costs $45 for two meals at $12 each, $61.50 for three meals at $10.25 each, and $76 for four meals at $9.50 each. For the three-to-four person box, you pay $76 for two meals at $9.50 each, $106.80 for three meals at $10.25, and $121.20 for four meals that cost $8.20 each.

Customizable Options

Customizing your order with Green Chef only allows you to mix and match meals within the menu offerings for the specific plan you choose. However, you can change the number of boxes you order if you want more food one week, and you can change your plan or edit your preferences between weeks.

Martha and Marley Spoon is a little more customizable because you're able to choose meals from the full weekly menu. You can also change how often you want to receive recipes and the number of portions you'd like to receive.

What Makes These Companies Unique

Green Chef and Martha and Marley Spoon have a lot in common. Besides focusing on dinners, their plans and rotating menus are set up in similar ways. However, they have some differences, too, and there are things I liked and didn't like about both companies.

Green Chef

Pros:

Compared to other meal kit services I've tried, Green Chef offers nice-sized portions of meat and a little larger portions overall.
Green Chef is an environmentally-conscious company that offsets all its carbon emissions.
The ingredients for Green Chef meals are all organic.
It's nice to have so many choices for eating plans up front.
Cons:

Green Chef isn't as customizable as some other services I've tried.
Martha and Marley Spoon

Pros:

This company uses recipes from Martha Stewart's files of over 18,000 recipes.
The food is delicious comfort food and it is easy and quick to prepare.
Overall, this is one of the best-priced meal kit services that I've come across.
Cons:

There aren't any specialty meal kits for people who have allergies.
Although the food was tasty, I do tend to like recipes that are a little more adventurous or exotic, and these were more familiar.
Alternatives

Besides Green Chef and Martha and Marley Spoon, there are a lot of good meal kit services to choose from. Blue Apron, which is another solid dinner-only service, is probably the most similar to these two companies.

There's also Terra's Kitchen, which is based on Mediterranean-style eating, Plated, Sun Basket, and the vegan-based Hungryroot or Purple Carrot. There are a lot of options to choose from, and if you look around, you're bound to find one that meets your needs very well.

Conclusion

When it comes to Green Chef and Martha and Marley Spoon, I have to go with Martha and Marley Spoon. While I generally enjoy foods with more exotic flavors a bit more than familiar comfort foods, the price per meal was reasonable, and the company was completely transparent about its pricing strategy. I also like trying out recipes from Martha Stewart's files.