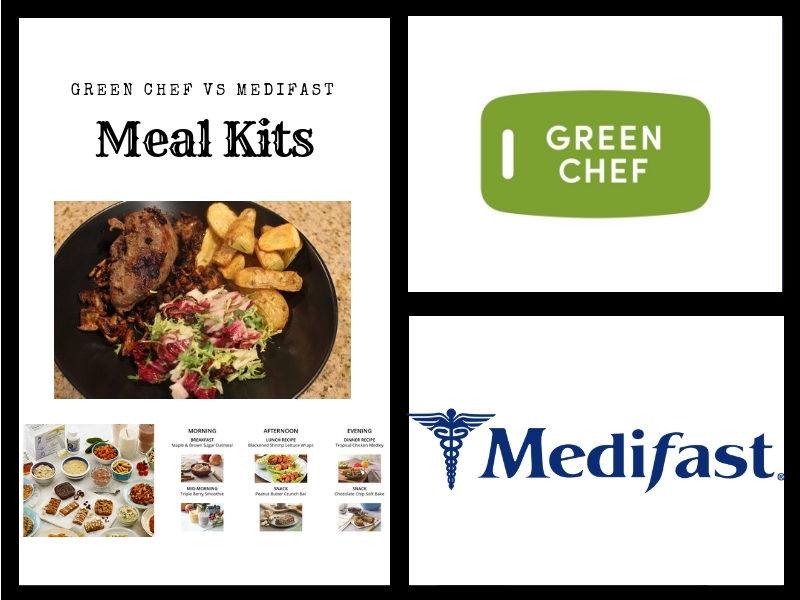 Sometimes, even though you know you want to eat in a healthier way, you need a little assistance. Companies that provide nutritious options for dinners that are delivered to your door are helping fill that gap. As a whole, the meal kit service industry is predicted to reach $20 billion in sales by 2020.

While some meal kit services have been around for years and even decades, others have faded away. Still others are working their way into niche markets within the industry, offering broad meal plans or zeroing in on one or two target areas.

If you know what changes you want to make, you'll probably be able to find a meal kit service to help out. In this Green Chef vs. Medifast comparison, I'll share with you how two very different meal kit services are competing for business. Both are geared toward healthy living, but they go about it in very different ways.

Types Of Meals Offered

Green Chef has meal plans based on how many people you'll be feeding: two people, or four people. The ingredients come pre-measured and pre-prepped, but the actual cooking is up to you. Meals generally take 30-45 minutes to cook.

The amount of food you get depends on the plan you choose. On the two-person plan, you get ingredients and recipes for three meals per week, for a total of six servings. The four-person plan provides ingredients and recipes for two meals, so you get eight servings total.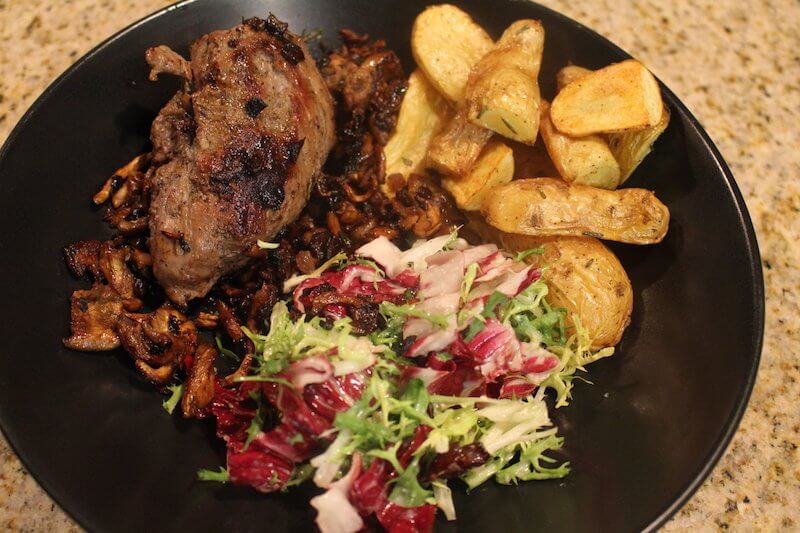 The types of foods you get are also dependent on the plan you choose. If you're ordering for two people, you can set preferences for keto, paleo, omnivore, vegan, vegetarian, or gluten-free eating. On the four-person family plan, you can get omnivore meals (one meat-based and one vegetarian meal) or the carnivore plan, which comes with two meat-based recipes and ingredients.

There are new menus every week. If you choose a keto plan, you will get all keto meals for that week, although you can change your plan preferences between weeks.

Besides the wide variety of plans built around specific diets or dietary restrictions, Green Chef promotes health by providing only organic ingredients.

Green Chef, which was founded in 2014, is a relative newcomer to the meal kit delivery scene. Medifast, on the other hand, is one of the most established meal kit services out there. It was founded in 1980 as a way for doctors to help their patients to lose weight. For years, the only way to get Medifast meals was to get a doctor to prescribe a plan for you.

The meals themselves are portion-controlled, pre-packaged foods that contain similar nutrition profiles designed to help maintain lean muscle mass and still promote weight loss. They're low calorie, full of healthy fiber, and they contain 24 vitamins and minerals as well as low-fat protein.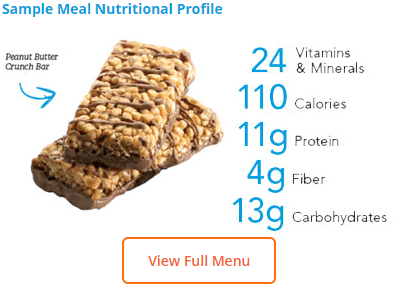 Unlike Green Chef's rotating weekly menus, Medifast has a static menu of 65 different foods. These include items such as the Mint Chocolate Crunch Bar, the Dutch Chocolate Shake, and the Mixed Berry Cereal Crunch.

Most of the foods are already prepared and individually wrapped. However, some plans offer lean and green meals, which are often just menu plans for meals that you have to shop for and cook on your own. On Medifast eating plans, you have around six small meals per day.

There are a variety of different plans with Medifast. The basic Medifast Achieve kit contains 138 servings, and each serving counts as a meal. This plan comes with four Medifast meals and one Medifast snack per day, and you're responsible for two lean and green meals per day, as well.

The Medifast Go! Plan is a step up, with 154 servings per kit. This provides you with five Medifast meals per day, so you only have one lean and green meal to think about. There's also a Thrive plan for people who have reached their weight loss goals. On the Thrive plan, you get three Medifast meals per day as well as two lean and green options and a balanced meal of your choice.

One nice thing about Medifast meals is that they're developed by a team of doctors and scientists. Like Green Chef, you can plan around a variety of eating styles. Medifast has special adaptations to their basic plans, so you can build shipments geared toward gluten allergies, vegetarian eating, balanced eating for people with diabetes, and more.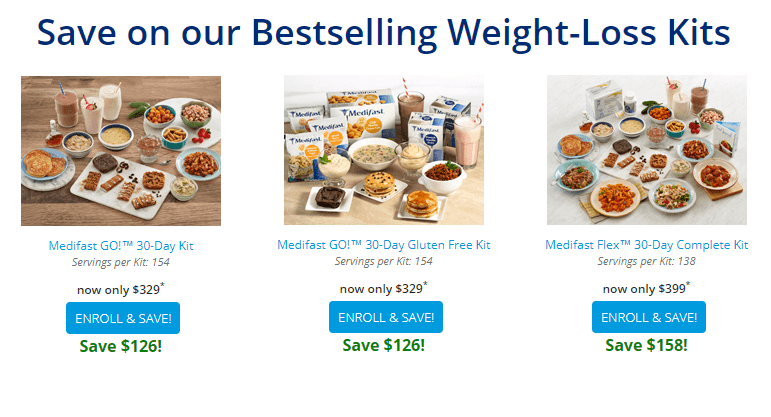 The company encourages new shoppers to call one of their nutritionists to find out what plan would be the most helpful. One thing I didn't like was that one shipment only feeds one person per month, vs. Green Chef's plans that feed two or four people.

You don't have to have automatic shipments with Medifast, but if you want them, you can sign up for Medifast Advantage.

Signing Up And Cancelling

To sign up for Medifast Advantage, you start by placing an order. If you're ordering more than $49, you'll get reward and shipping discounts, but you can still sign up for automatic delivery even if you don't buy $149 worth of food.
To do this, you select 'Automatic Meal Delivery' as your purchase option when you're placing and checking out your order. If you decide later that you don't want automatic monthly shipments, you have to log into your account online and call the Medifast customer service to cancel.

The first step for signing up with Green Chef is to choose whether you want the two-person plan or the four-person family plan. Then you pick your eating preferences, such as the keto or paleo plan, and pick a delivery day.

Cancelling with Green Chef requires you to send an email to cancel@greenchef.com and then follow the instructions that you're sent.

Packaging And Delivery

Green Chef's ingredients come in eco-friendly boxes with packaging that can mostly be recycled. Deliveries can come weekly, bi-weekly or monthly, depending on your preference. Green Chef doesn't deliver in parts of Louisiana, but it does cover most of the rest of the continental United States.

There's a $6.99 shipping fee for every box you get from Green Chef. The ingredients themselves come in color-coded packages so you can sort them easily when it comes time to cook.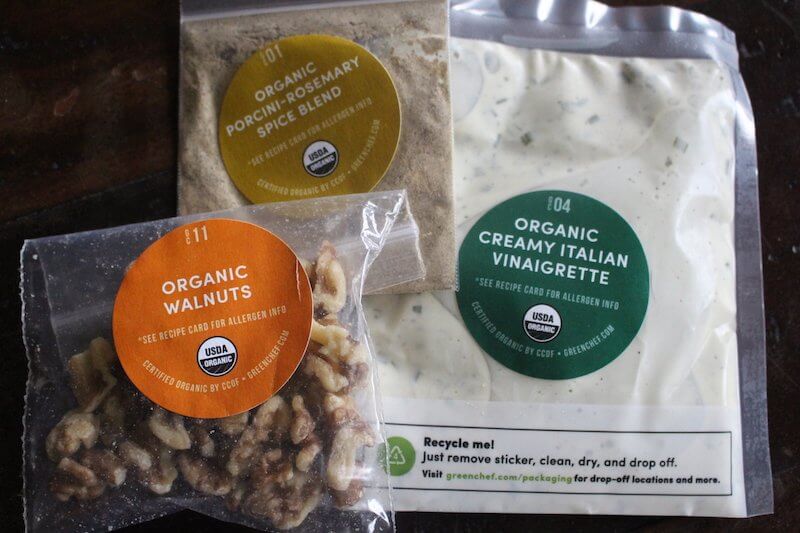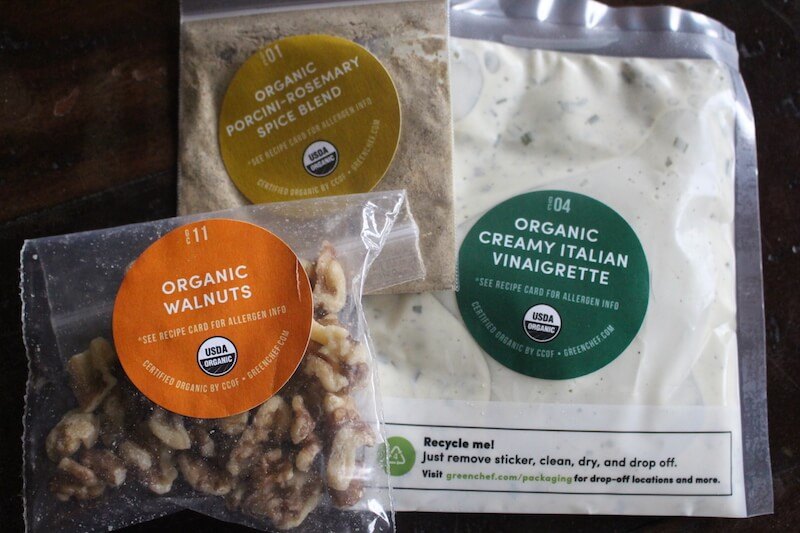 Medifast orders come packed with small boxes of Medifast meals, such as a two boxes of Chocolate Mint Crunch Bars that both contain seven individually-wrapped bars. You can order as little or as much as you like. If you order more than $250 worth of food, you get free shipping and orders costing less than that can have a flat rate $5 shipping fee.

Pricing

The Medifast Go plan is a 30-day kit that costs $329 for new subscribers, but this price includes a $126 one-time savings. The Medifast Achieve kit is similar, with first-month cost of $399. Per serving, a box of seven servings of one type of meal starts out at $2.79. Some foods cost around $4.95 per serving.

For Green Chef, prices are dependent on the types of meals you order. Omnivore, vegetarian, gluten-free, and vegan plans for two people cost $11.99 per meal, while Keto and Paleo meals cost $12.99. The family meals are $10.99 whether you order the omnivore or carnivore plan. These prices don't include the shipping fee.

Customizable Options

Of the two companies, Green Chef is the least customizable. If you've chosen a specialty plan such as keto, you'll only be able to get keto meals for that week. However, you can change plans between weeks, and you can order more than one box at a time to accommodate company.

Medifast can be customized right from the start depending on what you'd like to order. Then you can choose to place a one-time order or set up automatic monthly shipments. If you opt for automatic deliveries, you can still change your orders every month to get the foods you want.

What Makes These Meal Kit Services Unique

While both Green Chef and Medifast are designed to help you increase your health, there are several differences. Medifast covers meals of all types throughout the day for one person, while Green Chef focuses on dinners for two or four people at a time.

There were things I liked and didn't like about each company. Here are some of the things that stand out most to me.

Green Chef

Pros:

Serving sizes with Green Chef are larger than with most other meal kit services I've tried and there is more meat.
Green Chef is environmentally conscious and offsets all of its carbon emissions with sustainable programs.
The ingredients come pre-prepped, which makes cooking easy and fun.
Green Chef offers a lot of options for dietary needs, such as vegan or keto eating plans.
Cons:

I think Green Chef would be better if you could mix and match meals within the plans you choose.
Medifast

Pros:

The Medifast program has a good track record for helping people lose weight.
Medifast has a 30-day money back guarantee.
You can earn rewards to apply toward your next purchases.
There are PDF guides for situations such as eating out and creating healthy celebrations.
Cons:


Medifast is expensive compared to most other meal kit services I've tried.
I'm generally not a fan of pre-packaged, individually-wrapped foods, which make up the bulk of Medifast plans.
Alternatives
If you like the idea of Medifast, you might also like Nutrisystem. If you're more into cooking as a hobby and you want to try other healthy types of eating, you might enjoy the vegan options provided by Purple Carrot or Hungryroot.

Some of the most basic meal kit services out there also have vegetarian options. Blue Apron is one of my favorite choices, and I also like Sun Basket and Plated.

Conclusion

As you work toward increasing your health, meal kit delivery services can give you a boost, especially when it comes to providing healthy dinners.

When it comes to a choice between Medifast and Green Chef, I personally enjoy Green Chef more. Medifast seemed too expensive, and it only provides meals for one person at a time. I also really enjoyed the tasty food and large portion sizes that Green Chef offers.