Over the years, knowing the best way to increase your health through proper nutrition has become as much of a challenge as what to fix for dinner. It's not that there isn't enough information available. Actually, there's so much information available that it can be hard to narrow your focus enough to pick a plan you can stick with.

In the past decade, meal kit services have arrived on the scene in full force. Many of these companies provide delicious, nutritious dinner options that can help with your health goals, and some go beyond dinners to include breakfasts, lunches and snacks. The question remains: which meal kit service fits your family needs and your dietary requirements best?

In this Green Chef vs. PlateJoy comparison, I'll show you how two of the really great options out there stack up against each other. Both of these companies are designed to help build your health, but they go about it in entirely different ways.

Types Of Meals Offered

The Green Chef philosophy is built around eating green and clean. This company provides a variety of dinner menus that you can choose from. The recipes and ingredients are shipped to your door, and you get to cook the meals yourself. Most meals can be ready within 30-45 minutes.

All of the ingredients are certified organic. They're also pre-measured and prepped so that cooking dinner is easy and fun.

Green Chef has two plans to cover the amount of people you'll be feeding, and there are dietary preference plans under both of those.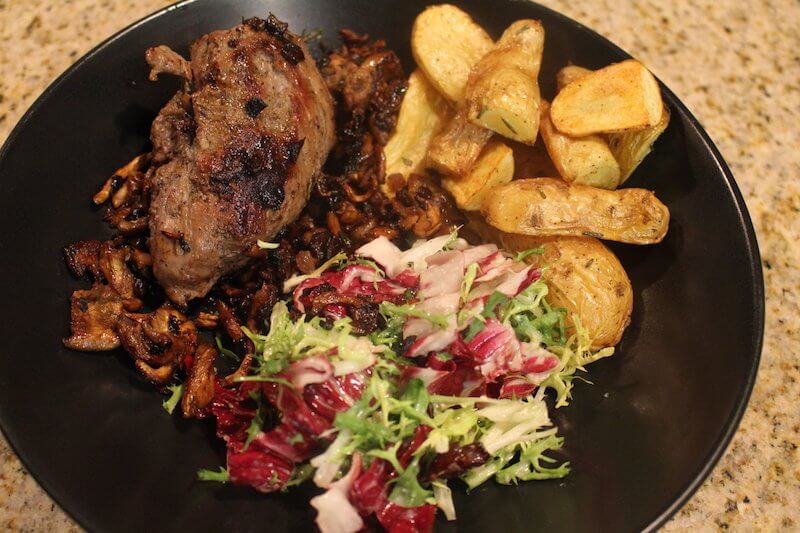 For the two-person plan, you can pick a menu that focuses on keto, paleo, vegan, vegetarian, gluten free, or omnivore. You'll get recipes and ingredients for three meals a week, for a total of six servings.

On the four-person family plan, you get ingredients and recipes for two meals a week, for a total of eight servings. You can choose the carnivore plan, which gives you two meat-based meals, or the omnivore plan, which gives you a meat-based meal and a vegetarian meal.

No matter what plan or menu you choose, there are new menus available every week. You can't swap meals out for meals from other menu types, but you can change plans between weeks, and you can order more than one box of food if you're having guests or just want to cook more.

PlateJoy contrasts sharply with Green Chef when it comes to food plans and how ingredients are delivered to your door. In fact, PlateJoy is more of a meal planning service than it is a meal kit delivery service, but it partners with Instacart so that you can still get your ingredients delivered right to your doorstep. PlateJoy's main initiative is to help people avoid the risk of developing diabetes.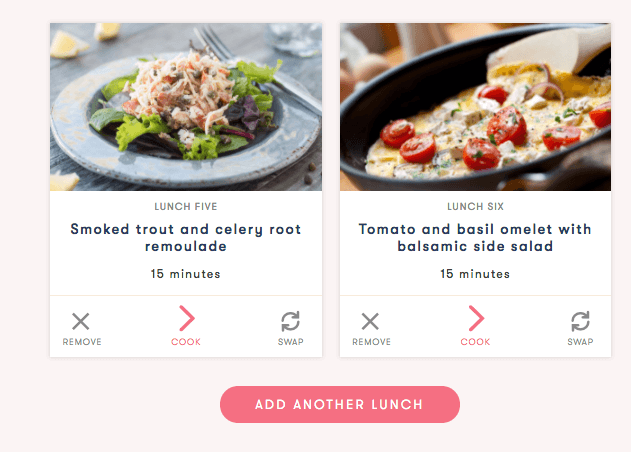 Most meal kit delivery services ask you about your dietary preferences, but PlateJoy has an advanced lifestyle quiz. Once there's enough information about the kinds of foods you eat, the number of people you'll be feeding (including whether or not they're adults or children) and whether or not you're trying to lose weight or reach other health goals, the service creates custom meal plans for you.

The personalized meal plans can cover breakfasts, lunches, dinners and snacks, and you have the option to add your favorite personal recipes to your menus. You choose the exact number and types of meals you want per week as well as how many people you intend to feed. Recipes are scaled to provide proper portion sizes for everyone, and there is full nutritional information available for every meal.

Once you have your meal plans ready, the service sends you a quick shopping list that is based partly on what you already have in your pantry. This digital pantry feature remembers what you have on hand so that you don't buy extras of anything you don't need. It also arranges for recipes containing the same ingredients to come together so that you use up all of the ingredients that you buy rather than allowing some to go to waste.

You can take your shopping list to the store yourself, or you can order groceries to be delivered through Instacart. Instacart works with the local store of your preference, so grocery costs can fluctuate depending on your store choice as well as the ingredients you fill your cart with.

Signing Up And Cancelling

To sign up with Green Chef, you first decide whether you'll be feeding two people or four people, and then you pick your menu plan and choose your delivery day. Cancelling requires you to send an email to cancel@greenchef.com and follow the instructions that you're sent.

Signing up with PlateJoy includes entering your email and payment information as you start a free trial. This creates your account. If you want to cancel, you can use the cancellation link on the website or send an email to hello@platejoy.com.

Packaging And Delivery

Green Chef prepares and ships the food in eco-friendly boxes with packaging that is almost all recyclable. Inside the box, the ingredients are packaged with color-coded labels so that you can quickly find the ingredients that go together for each meal.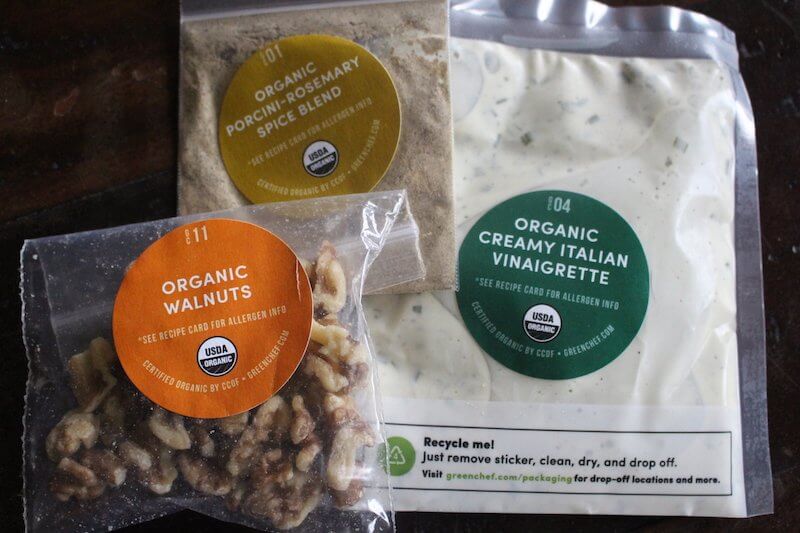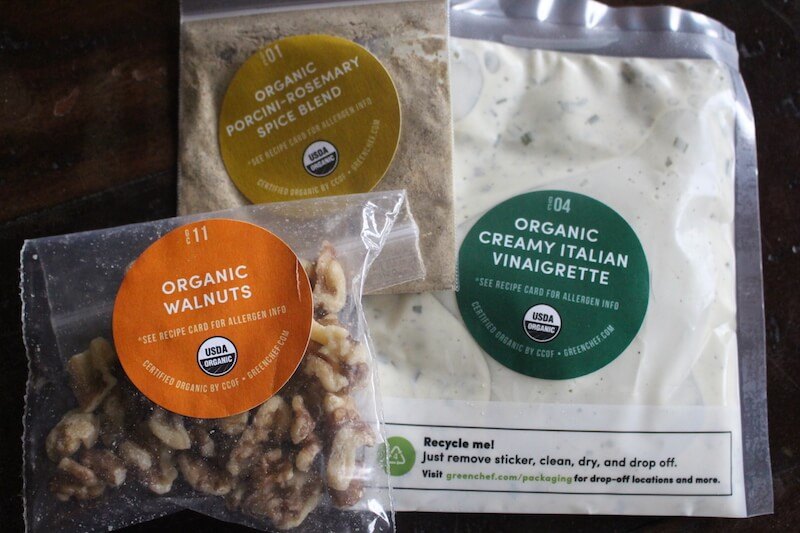 Deliveries can come weekly, biweekly or monthly. The company delivers to most of the continental United States, although it doesn't deliver in parts of Louisiana. There's a $6.99 flat rate shipping fee for each box you order.

With PlateJoy, delivery depends on whether you shop for ingredients yourself, order your groceries through a local service, or use PlateJoy's partnership with Instacart to have your food delivered.

There's an extra charge to use Instacart ($7.99 for a one-hour delivery, or $5.99 for deliveries that take two hours or more). If you're going to consistently order more than $35 worth of groceries, you can pay one yearly $149 membership fee for the two-hour-plus deliveries. Tips are automatically figured into the price of using the service.

Pricing

For PlateJoy, the total costs you pay depend on which PlateJoy plan you choose, your grocery list and where you shop, and whether you choose to have your groceries delivered.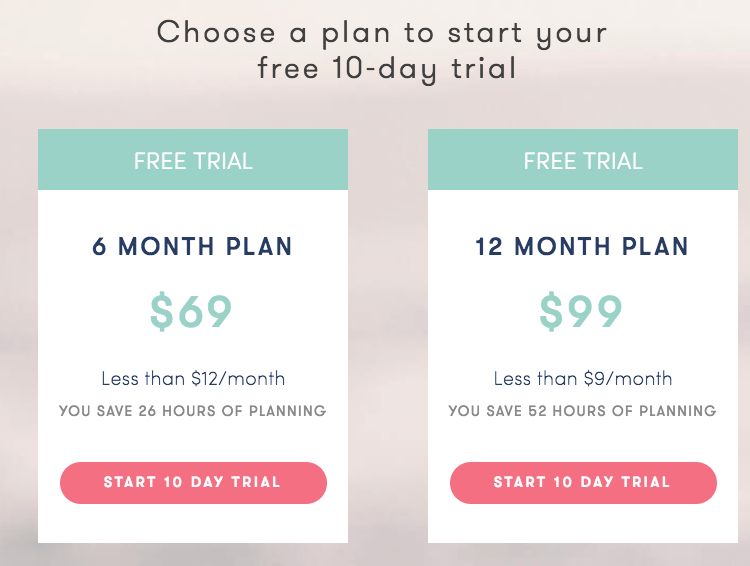 Without considering the costs of food, PlateJoy prices are dependent on which plan you choose. For a basic meal planning service, you can buy a subscription for six months for $69. A twelve-month subscription costs $99. No matter which subscription you choose, it will be billed in one installment, but it averages out to around $8-12 per month.

There's also a PlateJoy weight loss plan that comes in a three-month subscription for $89 or a six-month subscription for $119. These meal plans average $20-30 per month.

Green Chef pricing also depends on the plans that you choose. For the two-person plan, the keto and paleo meals cost $12.99 each, and the omnivore, vegetarian, vegan and gluten-free menus cost $11.99 per meal. All meals on the four-person family plan cost $10.99 each. These prices don't include the $6.99 shipping fee.

Customizable Options

Green Chef is customizable at the beginning, when you can choose a detailed menu plan tailored to your eating preferences. However, you can't mix and match meals between menu plans. You're able to change menu plans between orders if you need to. You can also order extra boxes if you want to cook more food.

With PlateJoy, all of the foods are customized to you and your family. You can choose to have groceries delivered or buy the ingredients yourself. If you choose to have groceries delivered through Instacart, you can change the grocers you use when you want to. You can also add your own recipes to your PlateJoy meal plans.

What Makes These Services Unique

Both Green Chef and PlateJoy target healthy eating. They both have options for getting ingredients to your door, and they both take your personal eating preferences into account. There are a lot of differences, though, and there are things I liked and didn't like about each company. Here's what stands out in my mind.

Green Chef

Pros:

Green Chef provides large portion sizes compared to other meal kit delivery services that I've tried, particularly when it comes to meat.
This company is eco-friendly and offsets all of its carbon emissions with sustainable programs.
Ingredients come pre-measured and pre-prepped so that cooking is easy, fun, and not too messy.
The food is decently tasty, too.
Cons:

Green Chef could be more customizable.
Price-wise, Green Chef is a little more expensive per meal than some of the other meal kit services I've tried.
Plate joy

Pros:

The digital pantry is a great idea that helps reduce waste.
There's a free trial.
This company provides nutritional syncing with your Fitbit.
Because this service focuses on preventing diabetes, some insurance companies might pay for the meal plans.
Cons:

You have to go through a secondary company if you want to have your groceries delivered.
Because you're dealing with the cost of the meal plans, the cost of deliveries and the cost of the groceries themselves, it can be difficult at first to get your mind around exactly how much you're spending per week.
Alternatives

Green Chef and PlateJoy are both great choices for health-conscious eaters, but they're not the only options out there. Terra's Kitchen is a highly customizable service that is based on the Mediterranean eating style. Purple Carrot and Hungryroot focus on vegan meals.

If you're just looking for a basic service to help keep dinners nutritious and delicious, Plated is a great choice. Blue Apron and Sun Basket are some of my other favorites.
Conclusion

No matter what your health goals are, you'll probably be able to find a meal kit delivery service to meet your needs. There are a lot of good options out there that cover a wide variety of eating styles and family preferences.

When it comes to Green Chef vs. PlateJoy, I personally prefer Green Chef. The food is tasty, the portion sizes are great, and I like getting my groceries without having to go through a separate service. I did love Platejoy though, and it was cheaper!