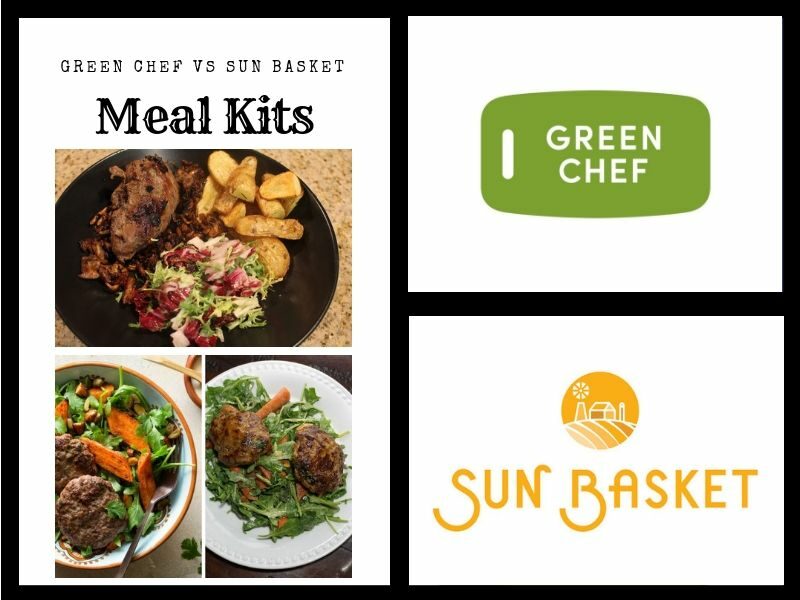 Finding time to cook dinners is just one issue. Deciding what to fix and taking the necessary trips to the grocery store can make it even more challenging. How do you fit it all in?
In the past decade, meal kit delivery services have become more prominent. These businesses cater to the needs of busy families, sending recipes and ingredients right to your doorstep. Some of them go beyond dinners to provide lunch and breakfast options, as well. Others follow certain dietary preferences or restrictions.
With the increase in demand for these services and the wide variety of meal kit services available, how do you choose one to try for your family?
In this Green Chef vs. Sunbasket comparison, I'll share information about two of these companies. You'll learn about the types of meals you can get, what the subscriptions are like, and what I liked and didn't like about both companies.
This was a really tough decision since I liked both Green Chef and Sunbasket so much. Overall though, Sunbasket was the winner. They had more unique recipes, and more customizable options, including meal sizes, specific diet plans, and add-ons.
Green Chef VS Sunbasket
Types Of Meals Offered
Green Chef and Sunbasket are similar in a lot of ways. They both focus on providing basic dinners made from fresh, organic ingredients. Their meal plans are determined by the number of people you intend to feed, and they both put out new menus every week.
With Green Chef, you can choose to feed two people or four people. Ingredients come pre-measured and ready to cook, and meals take 30-45 minutes to prepare. With the two-person subscription, you can sign up for a variety of meal options, including keto, paleo, vegan, vegetarian, gluten free and omnivore. You get three meals for two people each week.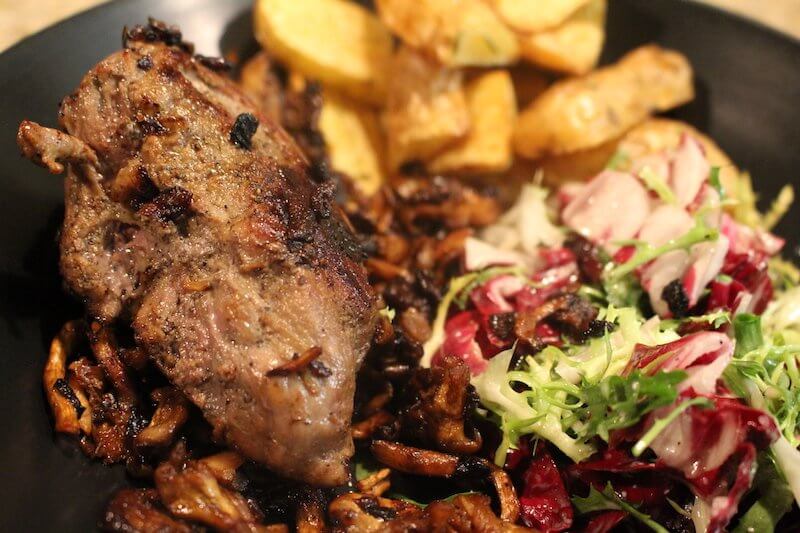 On the four-person family plan, you get two meals for four people each week. With the family plan, you have the option to order a carnivore menu, which includes two meat-based meals, or an omnivore option, which comes with one meat-based and one vegetarian meal.
You can't mix and match meals across the menu style you choose, but you can make choices within that menu. There are typically about five recipes to choose from each week for each menu. Some recipes, such as the Harissa-Spiced Chicken Thighs or the Pineapple Teriyaki Chicken, show up in more than one menu.
Sunbasket is similar when it comes to the types of plans that the company offers. There are 10 Classic Plans that are designed to meet a wide variety of eating styles, including paleo, lean and clean, gluten free, vegan, vegetarian, Mediterranean, pescatarian, diabetes-friendly, quick and easy or Chef's Choice.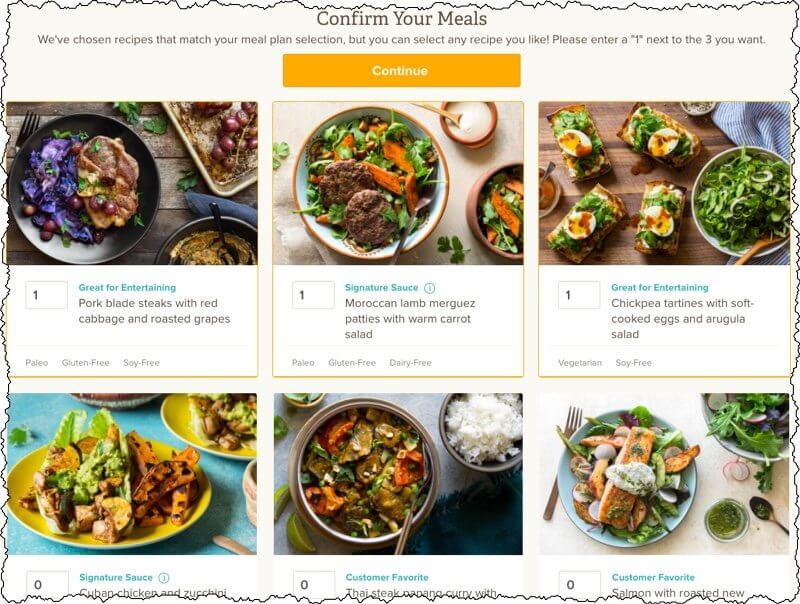 With the classic plans, you can order recipes and ingredients for two people or for four people. There are 18 total recipes each week for the classic plans, and you can mix and match across the full menu selection for that week.
The family plan comes with six menu options with enough ingredients to feed four people. You can choose to order meals for two, three or four meals per week. The family plan has a vegetarian option and a Chef's Choice option, which includes kid-friendly recipes like tacos or pasta.
As with Green Chef, Sunbasket ingredients come pre-measured, and meals can be ready in about half an hour.
Signing Up And Cancelling
To sign up with Green Chef, you first decide whether you want to feed two people or four people. Then you pick the eating plan you want and the weekday that you'd like to have your food delivered.
Signing up with Sunbasket is similar. First you select whether you want the Classic Plan or the Family Plan, and then you choose your menu and customize your delivery with the meals you want.
Clicking the 'get started' button pulls up a page where you can create an account. For this, you'll need to enter your name, email, password and zip code. You also have the option to sign in with Facebook.
To cancel with Green Chef, you need to email the company at cancel@greenchef.com and follow the instructions the company sends to you.
Cancelling with Sunbasket can be by calling the customer service department. You can also go into the 'manage weekly deliveries' section under the frequently asked questions to get a link that allows you to sign in and fill out information for cancelling.
Packaging And Delivery
Both companies use packaging that is mostly recyclable. Green Chef delivers across most of the continental United States, with the exception of parts of Louisiana. Sunbasket also covers most of the contiguous states, but it doesn't deliver to Montana or parts of New Mexico.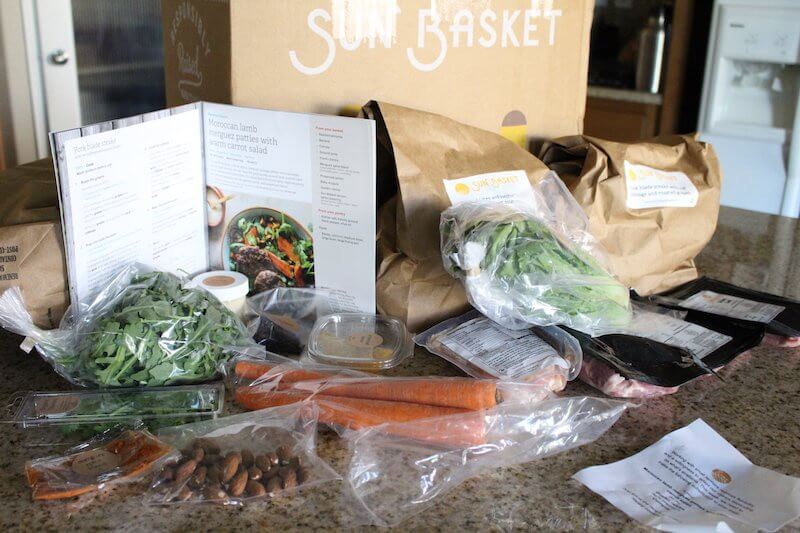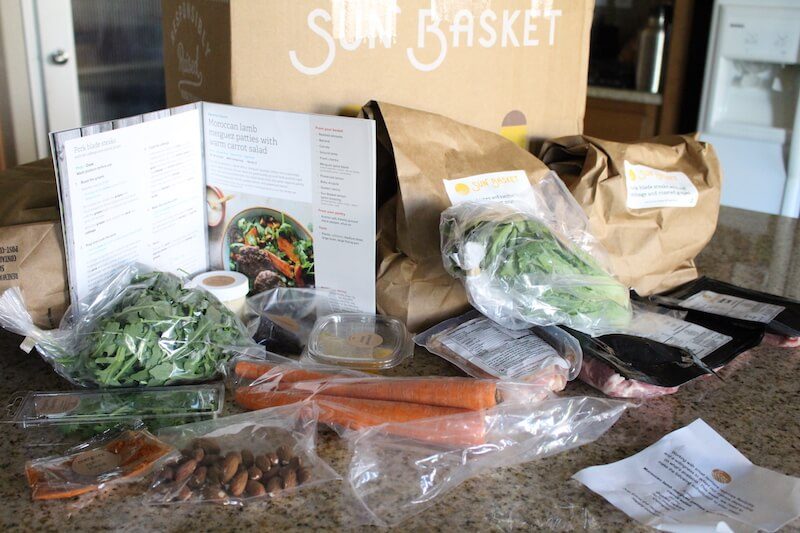 Sunbasket deliveries come weekly. With Green Chef, you can choose to get your orders weekly, bi-weekly or monthly. Both charge a $6.99 shipping fee per box, although the first week of shipping is free with Sunbasket.
Sunbasket separates meals into their own bags, so you have all the ingredients for each meal in one place, except for the meat. The meat is packaged separately.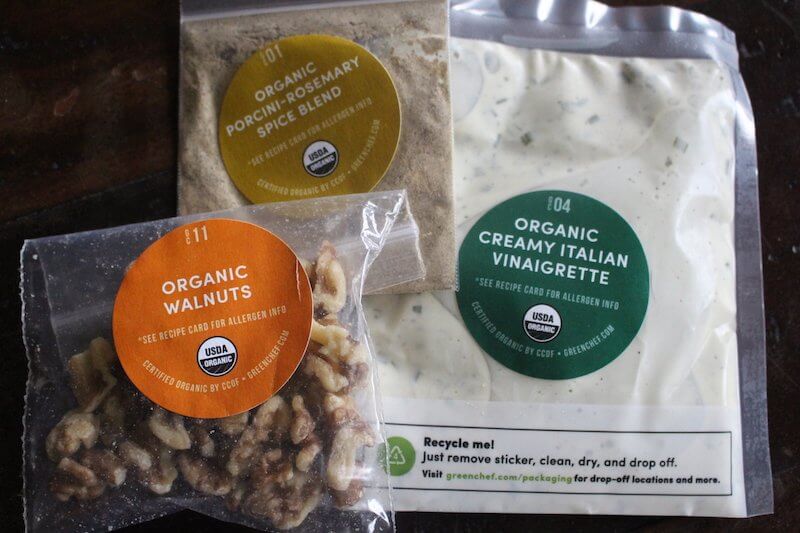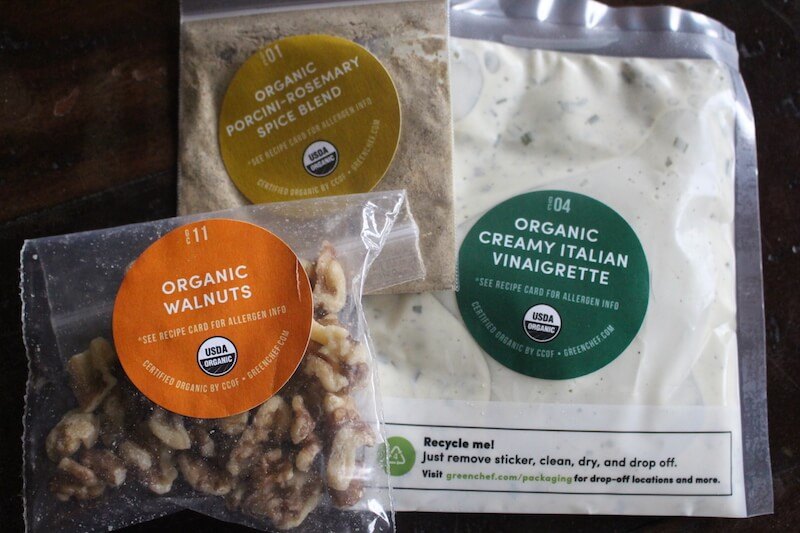 With Green Chef, ingredients are packaged individually but come with color-coded labels so that you can easily find the ingredients that go with each meal.
Pricing
The cost per meal for both Green Chef and Sunbasket run neck and neck. The Classic Plan with Sunbasket costs $11.99 per serving, and the family plan meals cost $10.99 per serving.
For the two-person meals with Green Chef, you pay $11.99 for the omnivore, vegan, vegetarian and gluten-free options and $12.99 per meal for the keto and paleo menus. All of the family plan choices cost $10.99 per meal.
Customizable Options
Green Chef doesn't allow you to mix and match meal plans between the menus you pick when you sign up. However, you can choose which recipes you want from the weekly menu for your plan, and you can change plans and the number of people you want to feed between deliveries.
Green Chef has a keto option, which Sunbasket doesn't have, and it also has a Family Plan. You can add extra meals to Sunbasket though, so you do have the option to increase the number of services with them too.
With Sunbasket, the family plan is limited to six choices, but you're able to swap out meals with any of the other meal plans when you subscribe to a Classic Plan. That gives you about 24 choices per week.
With Sunbasket you also have multiple diet plan options like diabetic friendly, pescatarian (rare!), vegetarian, and gluten free dinners.
What Makes Each Meal Kit Service Unique
Both Green Chef and Sunbasket are basic meal kit services with solid offerings for dinners only, so they have a lot in common. There are some differences worth noting, though. I also liked things and didn't like things about both companies. Here are my top thoughts about what works and what doesn't work for each one.
Green Chef
Pros:
There was a good mixture of basic meals and meals with more interesting flavor combinations.
Compared to other meal kit services that I've tried, the portion sizes for meat and the portion sizes in general seemed to be a little bit bigger.
Green Chef focuses on the environment by offsetting its carbon emissions through sustainable programs.
Check out my Green Chef Review
Cons:
Compared to other basic meal kit services that I've tried, the cost per meal is a little bit on the spendy side.
It would be nice to be able to mix and match between menus a little bit more.
Sunbasket
Pros:
Besides utilizing organic produce, the meats are listed as antibiotic-free and hormone-free, and the seafood is sustainable and wild-caught.
With the family plan, there are 'kids can' steps with the recipes that allow children to help out with the cooking.
The family plan has kid-friendly meal options.
Cons:
As with Green Chef, the cost per meal is a little bit expensive compared to other basic dinner kit services I've tried.
Alternatives
If you're looking for other delicious and nutritious meal kit delivery services that focus on dinners, you might enjoy Blue Apron or Martha and Marley Spoon. These two are some of the most affordable options out there, and they do a good job providing all-American comfort foods.
Plated is another one of my favorites based on how delicious the meals are, and should definitely be on your radar if your trying different meal kits.
Conclusion
Deciding my favorite between Green Chef and Sunbasket is difficult, because the companies are similar and I enjoyed both of them.
However, I liked Sunbasket a little bit better. I just liked the flavors better. I cook for myself a lot, so if I get a meal kit service, I really want to have unique stuff delivered. What's the point of getting a meal kit if it's just stuff I'd cook for myself anyway?