Maybe you've daydreamed about hiring a cook to make dinnertimes easier. Perhaps you've relied on fast-food or take-out to get you through your busiest weeks. Maybe you like to cook, but you just don't have time to plan menus and do the grocery shopping.
Meal kit delivery services are having an impact on all of these scenarios. Instead of having to plan the menus, scale the recipes, and shop for the food, you can simply order the recipes and the ingredients to cook them online. They're shipped right to your home. All you have to do is the cooking, and the meals are generally both tasty and nutritious.
In this Home Chef vs. Sunbasket comparison, I'll describe what I've learned about these two different meal kit delivery services. I'll tell you how the companies operate, what they have to offer, and what to look for when you're ready to look for your own meal kit delivery service. You'll also get a feel for whether or not either of these two companies are for you.
Types Of Foods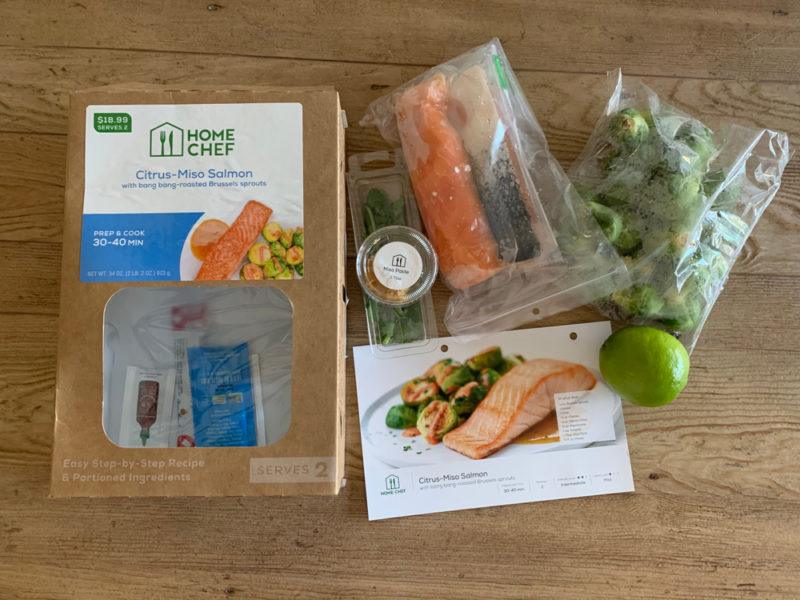 Like many meal kit delivery services, both Home Chef and Sunbasket use a weekly rotating menu system to make sure that subscribers get plenty of variety.
Home Chef's weekly menu usually has about 15 offerings per week. Three of those are lunches, and there's also usually a weekly smoothie add-on and an add-on seasonal fruit basket.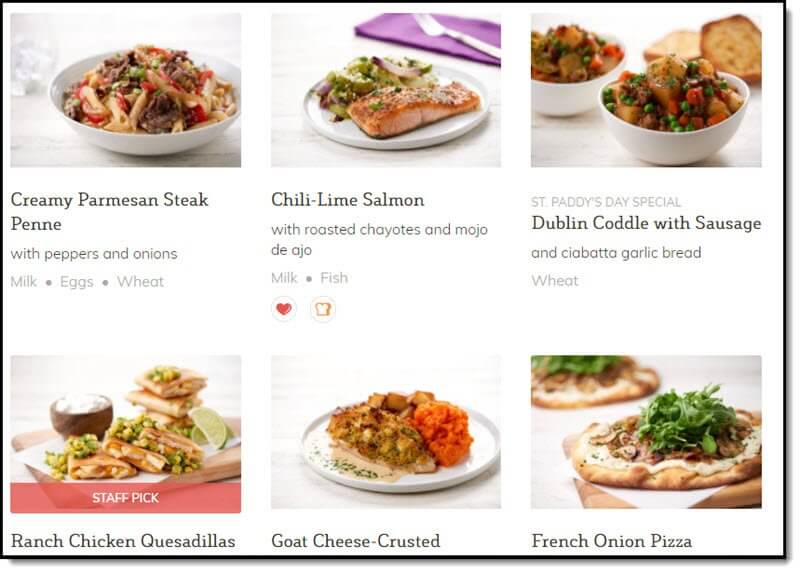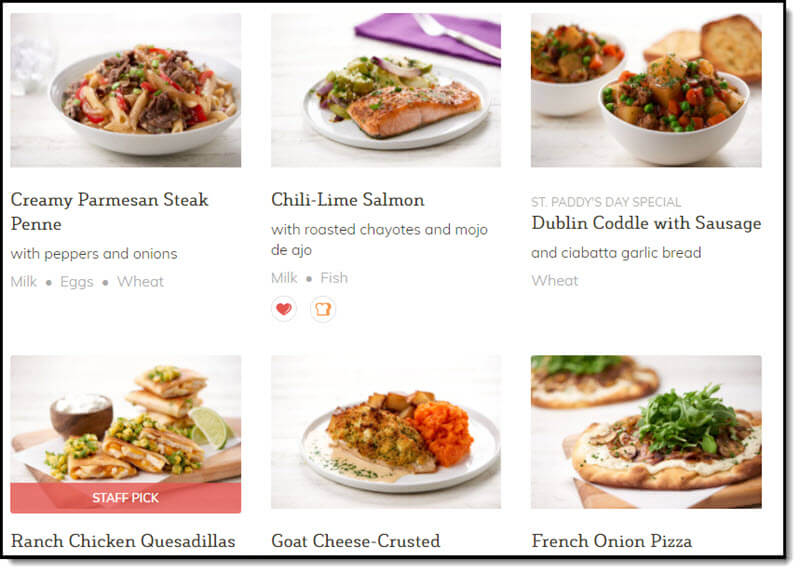 Occasionally there are recipes for breakfasts, desserts or special holiday meals. Home Chef also has some vegetarian recipes in the weekly menus, but there's no guarantee that they'll also be vegan meals.
One thing that I had a little bit of a hard time with Home Chef was figuring out how many servings you get with one recipe. I finally found that the serving size options are scaled to feed two people or four people, but I had to dig through a lot of information to find this.
The dinner kits generally take about half an hour to prepare and get on the table. I liked the Home Chef recipes because the recipe cards were easy to follow. The ingredients came pre-portioned and sorted by recipe, so the cooking was a breeze without a lot of food waste.
When you're looking at the Home Chef online menu, you'll notice labels on the recipes. These indicate food allergens in the recipes, including milk, wheat, soy, tree nuts, fish, shellfish, and peanuts. There are also markers for specialty menus such as calorie-conscious or carb-conscious meals.
When you sign up for the Home Chef service, you fill out a taste profile, and the company suggests meals for you each week. However, you can mix and match the meals you want so that you can try the recipes that most appeal to you. Home Chef meals are priced individually. This means you're not limited to a certain number of recipes you can order each week.
Sunbasket uses subscription plans, which does set the number of meals you can order in a week, but there's also a lot of flexibility built into this company. There's a total of 18 weekly recipe options to choose from.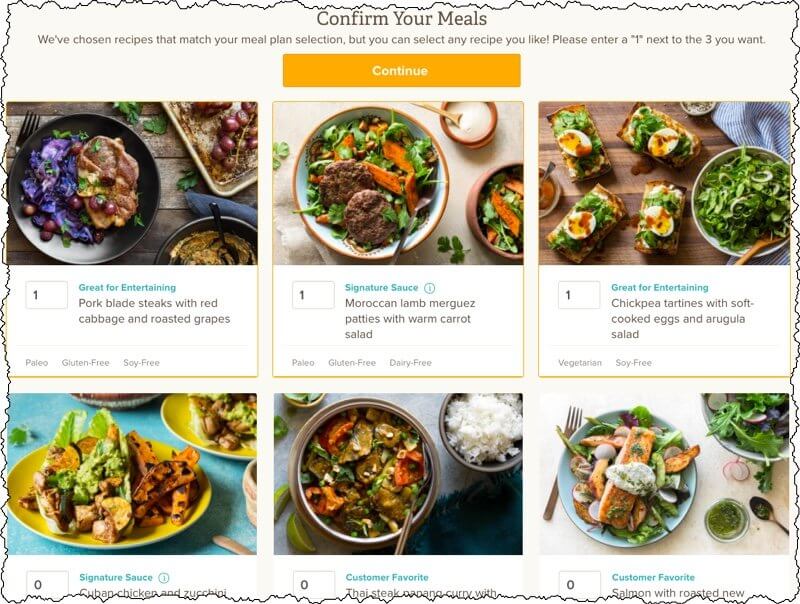 There are two types of plans with Sunbasket: classic plans and family plans. Family plans feed four people, and you can order recipes with ingredients for two, three or four nights per week. Classic plans are designed for either two people or four people, and you get three recipes per week.
Within the plans, there are several different menus to choose from. The classic plan includes menus such as chef's choice, paleo, lean and clean, gluten-free, vegan, vegetarian, Mediterranean, pescatarian, diabetes-friendly, and quick and easy meals.
The family plan has a chef's choice option or a vegetarian menu option. The chef's choice menu includes items like tacos and pasta that kids generally enjoy, as well as 'kids can' steps in the recipes. This can help bring children into the cooking process so that it becomes a fun family activity rather than a chore.
As with Home Chef, most meals are ready in about half an hour. The ingredients arrive pre-measured and sorted by recipes so that cooking is fairly easy and not too messy.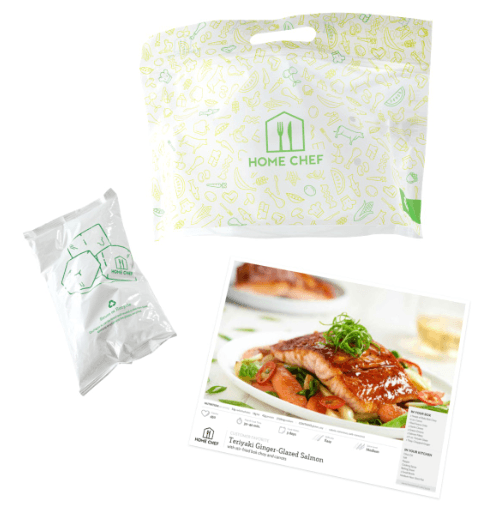 Sunbasket ingredients are top of the line, too. The produce is organic. Meats are antibiotic-free and hormone-free, and the seafood is wild-caught and sustainably sourced.
Signing Up And Cancelling
With Home Chef, you have to sign up before you start ordering. As with many meal kit delivery services, one of the first steps in signing up is filling out a taste preference profile.
Signing up with Sunbasket starts when you select whether you want the family plan or the classic plan. Then you choose your menu from within the plan you choose.
Clicking the 'get started' button from the Sunbasket landing page pulls up a new page where you can enter your email address, create a password, and share your zip code and name to create your account. Once your account is created, you can customize your order and check out.
Cancelling Home Chef can be done online from 'managing my account' under the frequently-asked questions section. Instead of deleting your account, you deactivate it by pausing it. This also means you can restart the service whenever you'd like to by logging back in and activating your account.
To start the cancellation process with Sunbasket, you can go into the 'manage weekly deliveries' section, which is also under the frequently-asked questions section. On this page, you get a link for signing in and filling out a form with information regarding your cancellation. You can also call the toll-free customer service line to start the cancellation process.
Packaging And Delivery
Both Home Chef and Sunbasket use recyclable packaging as much as possible. This includes the box as well as the bags, containers and fruit wraps inside.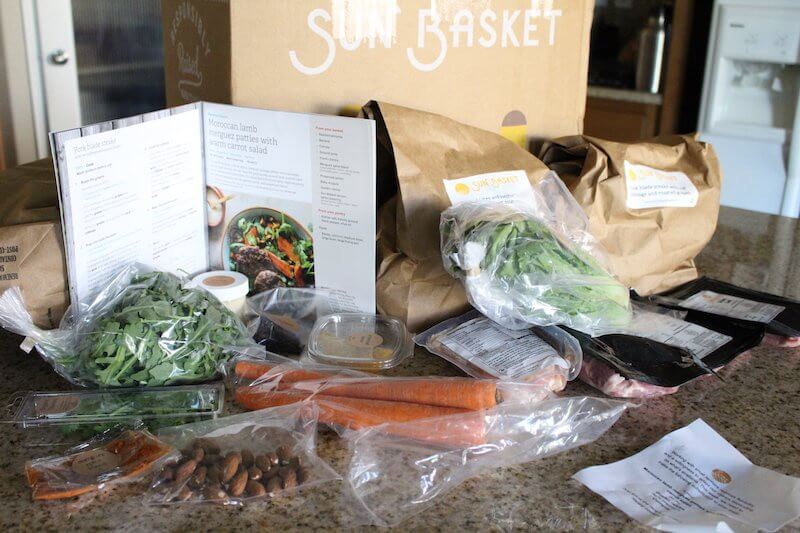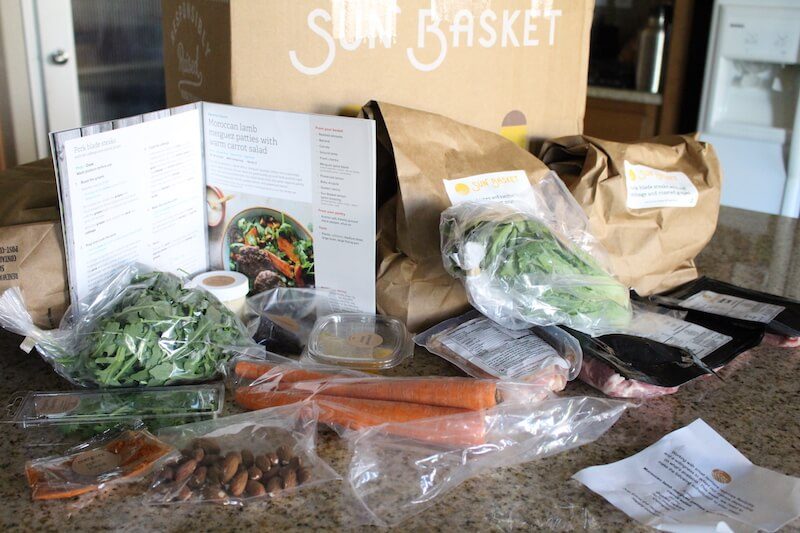 Home Chef delivers to 98 percent of the contiguous United States. Sunbasket sends boxes to 97 percent of the United States but excludes Hawaii, Alaska, Montana and parts of New Mexico.
Delivery fees for Sunbasket are $6.99, but the first week of shipping is free. With Home Chef, orders that total less than $45 have a $10 shipping fee, but orders of more than $45 have free shipping.
Pricing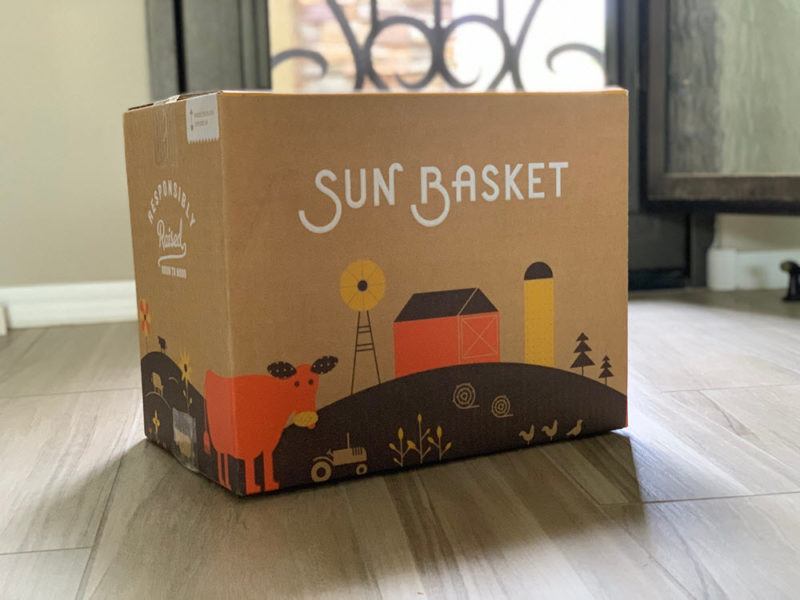 Home Chef meals are priced individually and generally run about $9.95 per serving for a dinner kit. Five-minute lunches cost $7.99. Occasionally there are premium meals with special ingredients that cause the cost per serving to go up just for that recipe. The price per serving doesn't change based on the number of meals you buy or how many times you intend to cook during the week.

Sunbasket costs per serving are set at $11.99 for classic plans and $10.99 per serving for the family plan options.
Customizable Options
With Sunbasket, classic plan subscribers have access to the full weekly menu, including the six menu options designed for the family plan. Family plan subscribers can choose their recipes, but they're limited to those six menu choices.
Home Chef also allows subscribers to mix and match meals, which works well because there isn't a set number of meals per week you're limited to. The add-on items and five-minute lunches make Home Chef a little more customizable than Sunbasket, too.
What Makes These Companies Stand Out
Like most meal kit delivery services, there are things I like and don't like about both Sunbasket and Home Chef. Here are my top pros and cons of these two companies.
Home Chef
Pros:
Home Chef meals are priced reasonably compared to many other meal kit delivery services that I've tried.
The food is pretty tasty.
In 2018, Home Chef started selling meal kits in Kroger-owned grocery stores.
Cons:
At first, it's hard to find information online for things like serving sizes and the cost per serving.
Sunbasket
Pros:
The food is really enjoyable.
The menu options within the plans give you a lot of different kinds of meal choices, which is fun.
The 'kids can' steps in the family plan recipes makes cooking with children fun.
Instead of getting recipe cards for just the recipes you ordered for the week, you get all the recipe cards for all of the weekly menu options, and you get them in a book.
Cons:
The price per serving is a little bit higher than some meal kit delivery services I've tried, including Home Chef.
Alternatives
If you're only interested in dinner kits, you might also like to try Blue Apron, Gobble or Martha and Marley Spoon. If you want something more customizable, you might like Terra's Kitchen, Green Chef or PlateJoy.
Conclusion
I liked both Home Chef and Sunbasket, but Sunbasket is truly one of my favorites. Even though the cost per serving is higher than what Home Chef offers, the food is delicious. The menus are fun and the service has perks, like the 'kids can recipe steps and the full weekly recipe sets.