Trying to decide what to fix for dinner has been a challenge for many people for decades. During the past ten years or so, many companies have emerged to help address this issue. Some of them focus solely on providing nutritious, tasty dinners, while others branch out into breakfasts and lunches, too.
Among the newest trends are meal kit delivery services that cater to certain eating styles, such as organic or vegetarian eating.
What fits your family best? In this Hungryroot vs. Home Chef comparison, I'll share what I've learned about a mostly vegan service and a basic, all-American type of dinner kit company. You'll learn about the types of foods available with each company, what the subscription plans are like, and how they compare in pricing and packaging.
Types Of Meals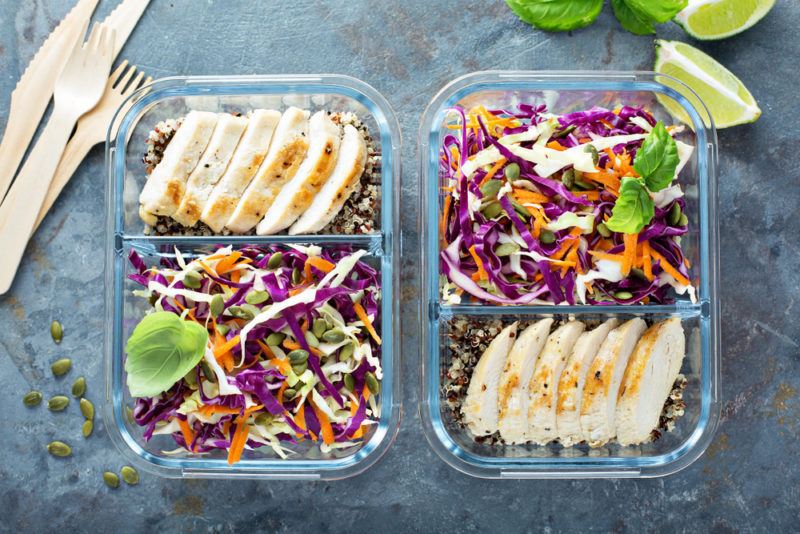 Since Hungryroot is built around plant-based meals, many of the menu options are vegan. You get dinner items such as Lentil Curried Butternut Squash. There are also breakfast and lunch choices and treats, such as the Black Bean Brownie Batter.
The ingredients are non-GMO and organic whenever it's possible. They come pre-prepped, but instead of getting individual ingredients, they come in packages like sweet potato ribbons and kale pesto. This makes putting the meals together quick and easy. I can typically get a Hungryroot meal on the table in around ten minutes.
Unlike many other meal kit delivery services that I've tried, Hungryroot doesn't use a rotating weekly menu. Instead, it rotates menus every month. There are about 66 products to choose from ranging from overnight oatmeal dishes to sweets and dinners.
The menu can be found as a PDF file online. It contains the instructions for cooking each meal, but you can still order physical recipe cards if you want to. You can also download a PDF file with information about food allergens from the frequently-asked questions section of the website. You can also view nutritional information on the individual product pages.
Hungryroot has two plans to choose from. The Good Life comes with five meals and five snacks, sides or sweets for two people. The Starter Set includes three meals for two people plus two sides, snacks or sweets.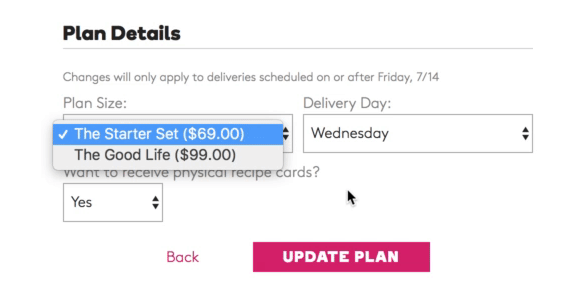 When compared to Hungryroot, Home Chef feels like a more basic service. There's a rotating menu of about 15 items per week. Around three of those are lunches, and there are also add-ons such as fruit baskets or smoothies. There are occasionally recipes for breakfasts, holidays or desserts, too.
Subscribers can mix and match across the entire menu to get the order they want. Ingredients are pre-portioned so that there's not a lot of waste. The recipe cards are easy to follow, and most meals only take around half an hour to prepare.
When you're looking at the menu online, you'll see markers for food allergens, including wheat, milk soy, tree nuts, fish, shellfish, and peanuts. There are also markers for calorie-conscious and carb-conscious choices. There are vegetarian options, too, but no guarantees that you'll get a vegan meal.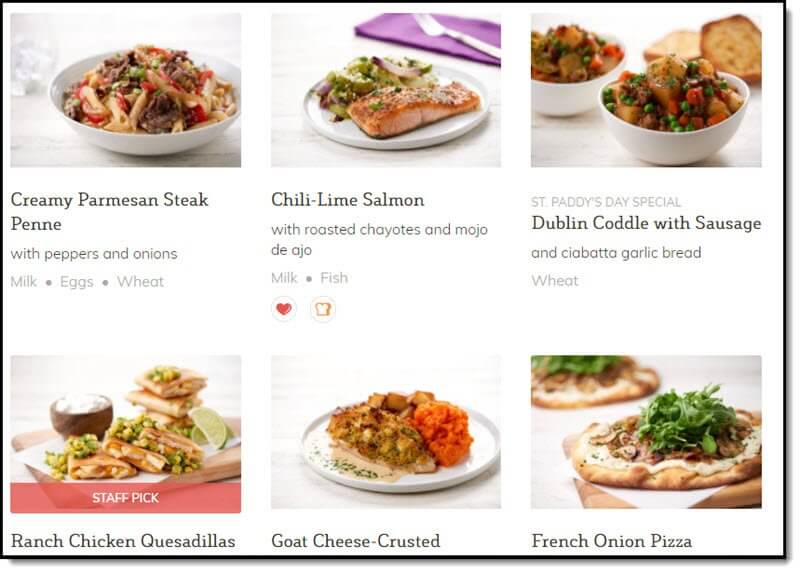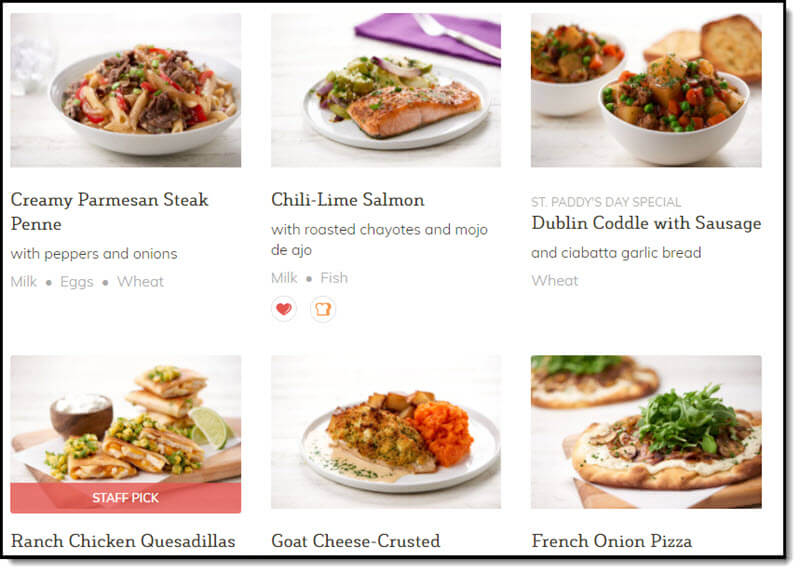 As with Hungryroot, meals are automatically assigned based on what you prefer to eat, but changing your order to get what you want isn't too hard.
Signing Up And Canceling
To sign up with Hungryroot, you need to create an account by entering an email address and password. After that, you can sign up with your regular log-in information or through Facebook.
Canceling Hungryroot starts on the 'edit account details' page of your online account. Once you start the cancelation process, you'll be asked whether you'd prefer to put your subscription on hold for a while or cancel completely.
With Home Chef, you sign up before you start ordering and fill out a taste preference profile. You can update your preferences later. You start by entering your email address, and you have to enter a zip code to make sure Home Chef delivers in your area. Before you can select your meals, you have to enter your shipping and payment information.
If you want to cancel your Home Chef account, you have to sign in and navigate to your account information. You can deactivate your service from there. You'll be given the option of skipping deliveries for a time or cancelling your account. If you deactivate your account completely, it's not deleted, so you can start again anytime you want to by logging back in and placing a new order.
Packaging And Delivery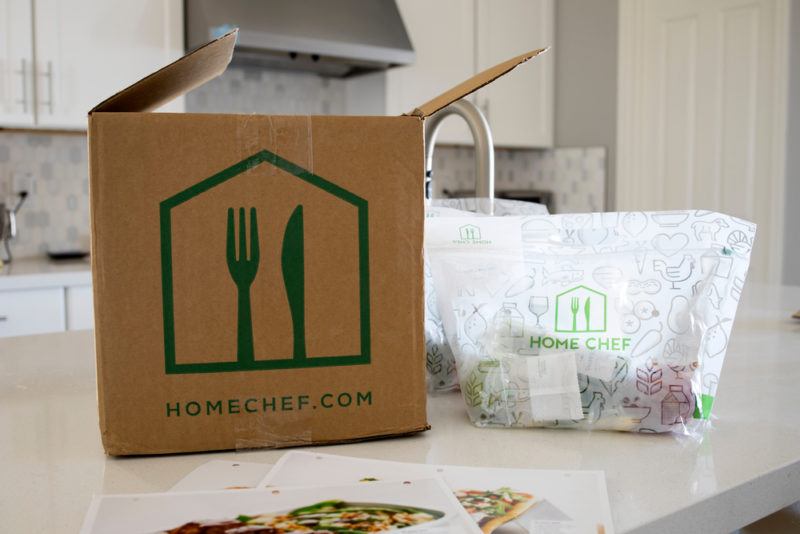 Both companies send ingredients to your door in recyclable packaging, including boxes and plastic bags.
They also both have the possibility of delivery fees. With Hungryroot, it costs $10 to get an order that is shipped by air, although ground deliveries are free. Home Chef charges $10 for orders that total less than $45, but orders that cost more than $45 ship for free.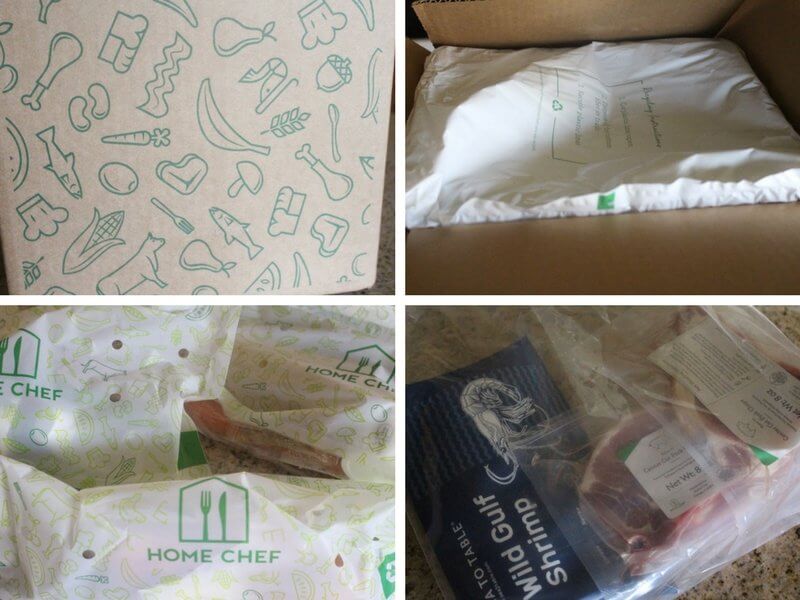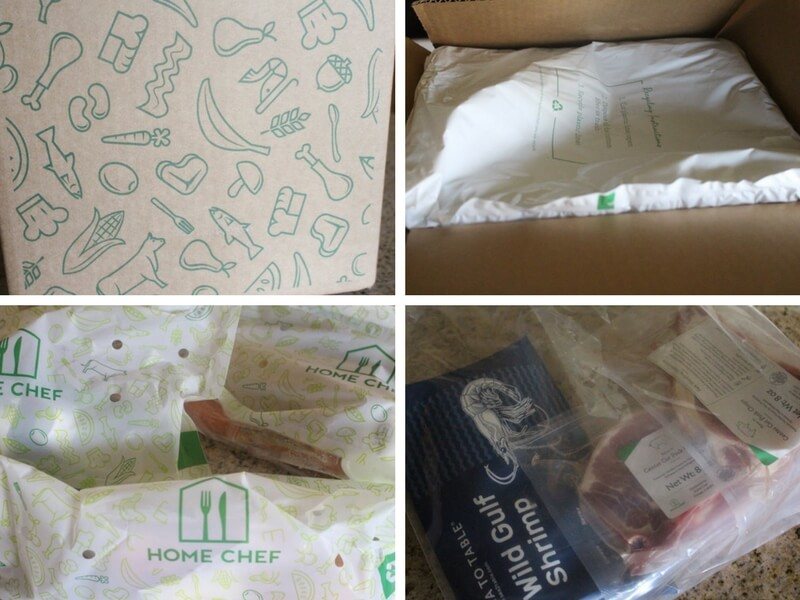 Pricing
Home Chef lunches cost $7.99 each. The meals are generally $9.95 per serving for each meal kit. The price per serving doesn't change depending on the number of servings or meals you buy, unless it's a premium meal. Premium meals usually cost a little bit more.
Hungryroot's pricing is based on the box. If you order The Starter Set, you'll pay $69 per week. The Good Life costs $99 per week.
Customizable Options
Hungryroot orders can be customized under the deliveries section of your account when you're online. To get the order the way you want it, you have to take some items out of your box and replace them with ones you'd like to try. When your box is 100 percent full, you click save.
You can use this process to take out anything with food allergens and replace them with something that fits your lifestyle better. Besides customizing the dishes you want, you can also customize the number of servings you want to order.
With Home Chef, you can change the menu items by clicking on the delivery date for the order you want to tweak from your delivery calendar. You can mix and match across all the menu items, and you can even change the amount of servings in your order week by week as long as all meals are the same serving size.
What Makes These Companies Unique
There were a lot of things I liked about both companies, and some things I didn't like. Here's how they stack up against each other.
Hungryroot
Pros:
There were some great reviews on the website from Forbes and other well-known companies.
I like the simplicity of the pricing strategy and the plans.
I really liked being able to choose from a full menu for the month rather than week by week.
It was fun to be able to customize my box based on how full it was rather than a set amount of dinners, etc.
Cons:
The price per dish seemed a little bit expensive when compared to other meal kit services I've tried.
Navigating the website could be a little more intuitive.
Home Chef
Pros:
The dinners were delicious with some surprising and fun flavor combinations.
In 2018, Home Chef began selling meal kits in Kroger-owned grocery stores.
Cons:
Information such as serving sizes was difficult to find on the website.
Alternatives
While I liked both companies, there are a lot of other good choices to consider. Plated, Blue Apron and Martha and Marley Spoon are great options if you want a decent dinner kit service.
If you're looking specifically at vegan or vegetarian options such as Hungryroot, Daily Harvest. Terra's Kitchen and Green Chef have some interesting vegan options, as well.
Conclusion
While I enjoyed Hungryroot, I really do prefer meat-based meals. For that reason alone, I would probably choose Home Chef most of the time. However, I do really like Hungryroot's simplicity, as well as its customizable options. While I don't like it as well as I liked Home Chef, it's probably my favorite vegetarian meal kit delivery service that I've tried so far.