Everywhere you look there are options to make your busy life easier. You can shop online and have your groceries delivered to your door. You can even purchase meal kit delivery services, which combine meal planning with the gathering and prepping of ingredients so that you can pull nutritious, delicious meals together within your time limits.
Meal kit delivery services make up a fairly new industry. In 2015, sales from meal kit delivery services reached $1 billion, and sales are projected to reach $10 billion in 2020. That's a $9 billion increase in five years.
The popularity of meal kit delivery services could be related to the fact that these companies target specific needs. Some services focus only on providing decent family dinners. Others build around certain eating preferences, such as the Mediterranean diet, all-organic eating or vegan lifestyles.
In this Hungryroot vs. PlateJoy comparison, I'll share what I've learned about two such services. They can both work well for making your life easier, and they can help you get healthier, too. However, they do these things in completely different ways.
Types Of Meals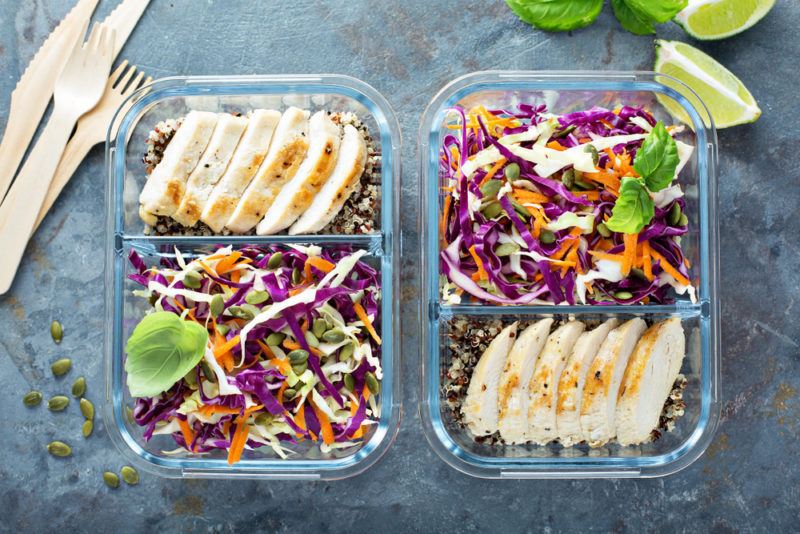 Hungryroot is one of about three companies that I know that cater largely to vegan eaters. PlateJoy is more of a meal planning service geared toward with a grocery partner, so you still get your recipes and ingredient delivered to your door.
Hungryroot's meals are super-easy to fix. Most of the time they just require mixing a couple of package of food together and heating, so meals can typically be ready in about ten minutes.
Any allergens in Hungryroot's meals are clearly marked, and the company has a wider range of vegan and allergen-sensitive foods than many others. The company provides a PDF for information about other allergens, which you can find under the products section of the frequently-asked questions.
Instead of using a weekly rotating menu, as many meal kit delivery services do, Hungryroot has a monthly PDF catalogue of products you can order. There are 66 different products to try out. Many of them are meal kits, but there are also breakfasts, sides and snacks.
The catalogue contains the instructions for making the food. You can request physical recipe cards, too.
When you sign up with Hungryroot, you fill out a taste profile that the company uses to build a box for you. You can accept the box they suggest, or you can modify it to get the foods you want under the deliveries section of your online account.
Hungryroot offers two plans. The Starter Set contains three meals for two people plus two sides, snacks of sweets. The Good Life comes with five meals for two people and five sides, snacks or sweets.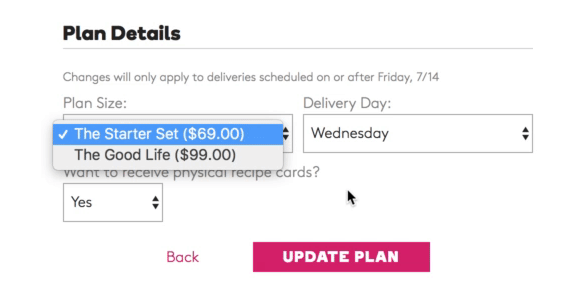 In contrast to Hungryroot's boxes of ingredients, PlateJoy is a versatile meal planning service geared toward helping people avoid developing Type-2 diabetes. It's actually one of my favorite services I've tried so far, and the only one I've tried of its kind. It can be tailored to just about anything you want.
When you sign up, you fill out an advanced quiz to determine your lifestyle and eating preferences. The service allows you to customize your meal plans and even to add your own favorite recipes into your plan.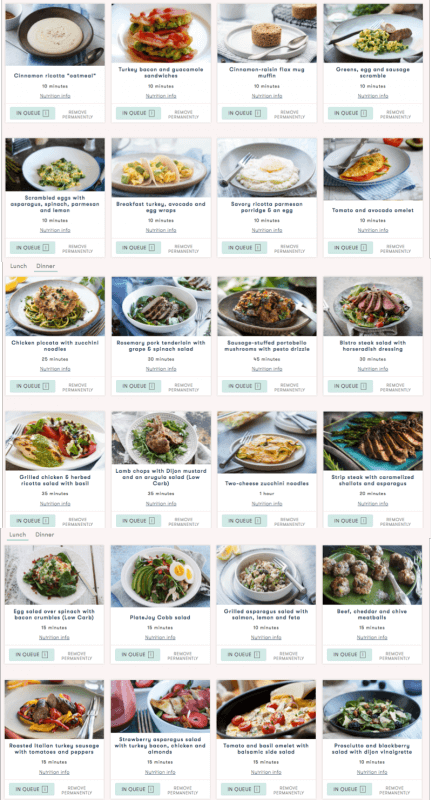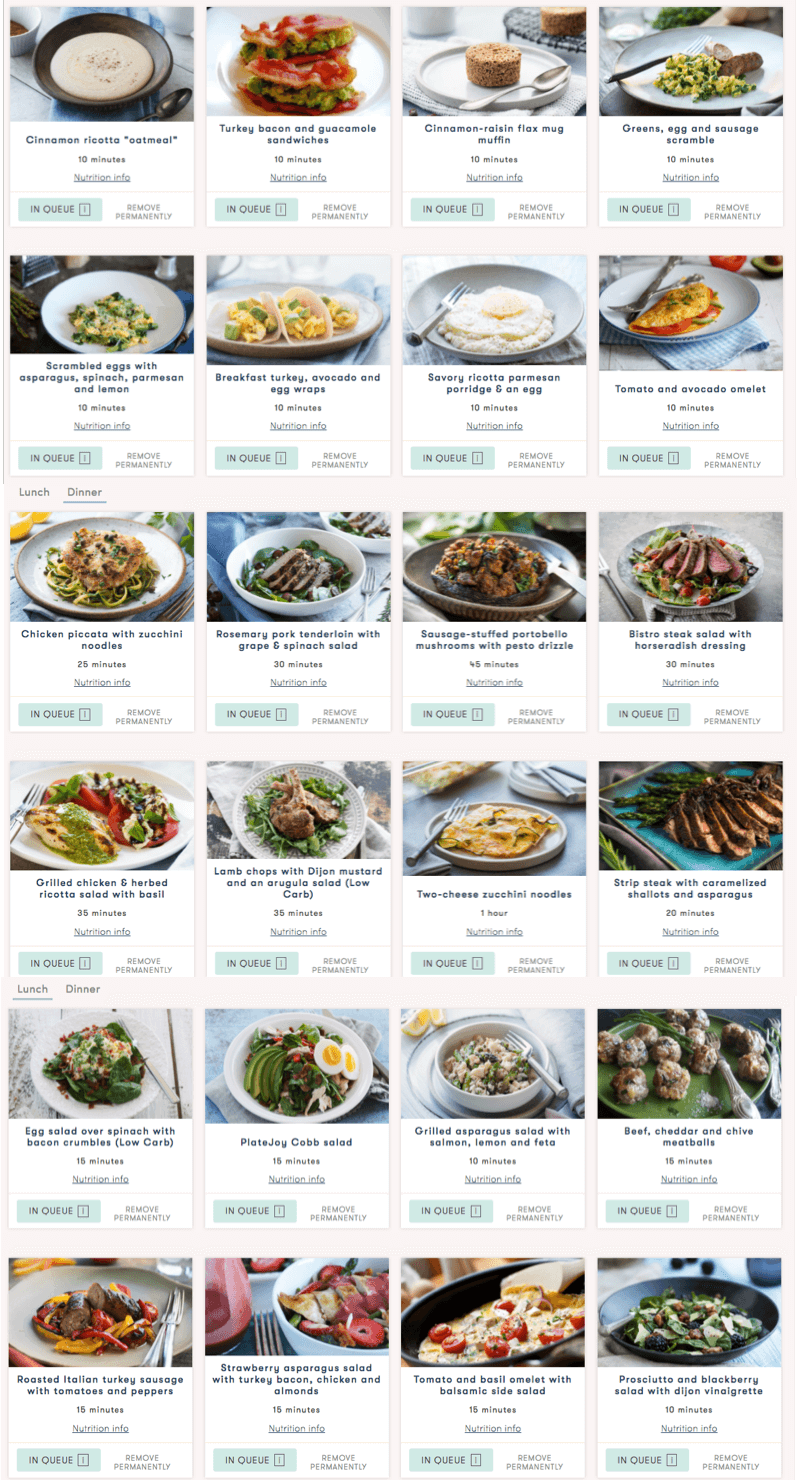 Portions can be scaled for smaller or larger sizes, so you can tailor the recipes to fit your family without wasting food. You choose the number of meals you want per week, with the number of people. You can also set weight loss goals, read full nutritional information for every meal, and get advice from a personal nutrition coach.
The meal planning service isn't limited to dinners alone, so you can also plan for breakfast, lunches and snacks. Once you know what you want to fix, the service sends a quick shopping list to your phone or to its shopping partner, Instacart (if you choose to have your groceries delivered). Instacart has a separate fee for delivering your groceries, but it's pretty reasonable and it saves a lot of time.
One of my favorite features of PlateJoy is the digital pantry, which keeps track of ingredients you already have on hand and pairs recipes together. This is great because you don't end up buying too much produce and having it go bad before you can use it, and you don't get too many of the same items stacking up in your cupboards.
Signing Up And Canceling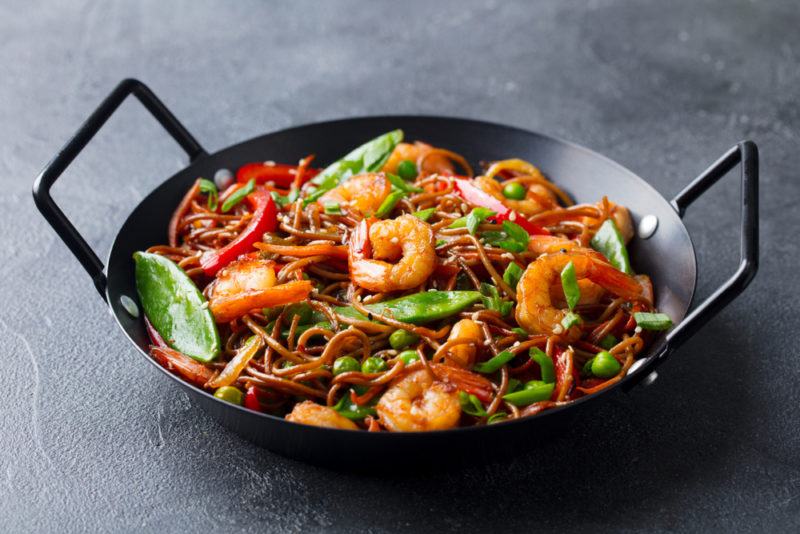 The first step to signing up with both companies is to create an account. With Hungryroot, you click the 'get started' button and enter an email address and password. With PlateJoy, you create your account when you sign up for the free trial.
Canceling with Hungryroot can be done from the 'edit account details' screen on your online account. From this page, you can navigate to the screen that allows you to choose to cancel your subscription or just place it on hold.
PlateJoy also has a cancellation link on the website, and you can email the company to start the cancellation process, too.
Packaging And Delivery
Hungryroot foods arrived in a recyclable cardboard box with the ingredients in plastic bags inside it. The plastic bags are also recyclable. This company allows you to choose your delivery dates from the settings page on your online account. If your box ships by air, there's a $10 shipping fee, but it's free if it ships by ground.
Because PlateJoy plans the meals and then partners with Instacart to access grocery stores across the nation, the way you receive your groceries could vary quite a bit.
You can either do the shopping yourself, or you can use the Instacart services. If you use Instacart, you can pay a little more to have your groceries delivered within an hour, or pay a lower fee and have your groceries delivered in two hours or more.
Pricing
Hungryroot's pricing strategy is fairly simple. You pay the same amount per box every week, depending on the type of plan you have. The Starter Set box costs $69 per week, and the Good Life box is priced at $99 per week.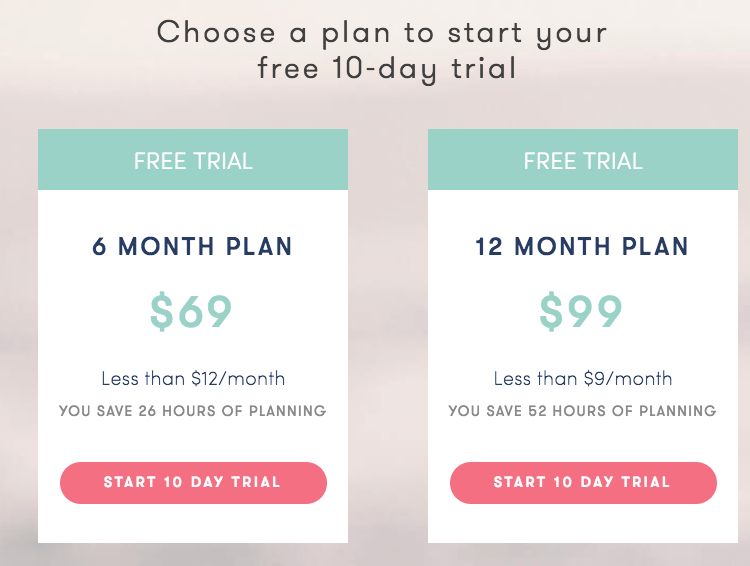 PlateJoy has a free trial for its meal planning services. After that, you can purchase a basic meal planning service at $69 for six months or $99 for 12 months. It's billed in one installment, although it evens out to about $8-$12 per month.
There's also a meal planning service targeted specifically for weight loss. A three-month subscription costs $89 and a six-month subscription costs $119, so you end up paying around $20-$30 per month just for the meal-planning service.
The cost of PlateJoy subscriptions doesn't include the food itself or the delivery service. The price of the food itself depends on the cost of groceries at the market that you choose and on how much food you buy.
Instacart prices cost $7.99 if you want your food delivered in one hour. Deliveries that take two hours or more cost $5.99, although it can be more expensive during busier-than-usual times. You can also pay a $149 yearly fee to get your groceries delivered in two hours or more. Instacart adds a tip automatically.
Customizable Options
To customize your Hungryroot orders, all you need to do is take out items that you don't want and replace them with items that you do want. Your box will show 100% full when you can't add anything else.
Then you click save, and you're ready to go. You can use this method to customize your order for food allergens, getting the dishes you want, and ordering for the number of servings you want.
PlateJoy's customizable options come partly through its partnership with Instacart. You can choose to have your groceries delivered, or you can shop for the ingredients yourself. If you choose to use the Instacart service, you can swap out grocers when you want to.
Customizing PlateJoy meals is easy, too. The extensive taste and preference profile allows you to select the number of people you want to feed and even how old they are so that you get the right portion sizes. You can add your own favorite recipes to PlateJoy meal plans, too.
What Makes These Services Unique
I liked both PlateJoy and Hungryroot, but for different reasons. Here are some of my top pros and cons for each company.
Hungryroot
Pros:
The plans and pricing are simple and easy to understand.
I like being able to take away from and add to the box and to be able to see how full my box is during the customization process.
Even though the meals are vegan and simple to prepare, there's always a feeling of something fancy or special just because of the way the foods are prepped and packaged.
There are a lot of positive reviews from influencers like Forbes on the website.
Cons:
The website was a little difficult to navigate at first when I was trying to find out information about serving sizes, costs, and menu options. (I recommend using the frequently-asked-questions section to find what you're looking for.)
PlateJoy
Pros:
This company has a free trial.
The digital pantry is amazing.
You can sync nutrition from your meals with your Fitbit.
I like being able to choose to have my groceries delivered or to do the shopping myself.
Cons:
With the cost of the service, the potential cost of delivery and the varying costs of food, it's difficult to know what to plan for as far as total costs per delivery go.
Alternatives
If you like the vegan lifestyle and want to try other meal kit delivery services like Hungryroot, I recommend Daily Harvest as a good starting point. For basic dinner kits, Martha and Marley Spoon, Blue Apron and Plated are some of my favorites.
So far, I haven't found anything that quite compares to PlateJoy, although Terra's Kitchen does have some powerful customization options.
Conclusion
Between Hungryroot and PlateJoy, I like PlateJoy best. This is partly because I like eating meat, but I'm also really intrigued with the services PlateJoy has to offer. Its customizability is absolutely amazing, and it's a service I'll probably try again.