Over the past ten years, meal kit delivery services have been helping people decide what to fix for dinner. These companies plan meals and ship recipes with the ingredients to cook them right to your home. For many people, this means more low-stress home-cooked dinners and less on-the-run fast food options.
Many of these companies are characterized by high-quality ingredients, nutritious meal planning, and delicious dinner options that don't take a long time to prepare. There's a lot of variety in the types of services, though. Some are built around specific eating plans. A few offer add-on items and meals beyond dinners.
If you're just beginning to think about using a meal kit delivery service, you might not know what to look for. In this Martha and Marley Spoon vs. Home Chef comparison, I'll share my experiences with two meal kit delivery services that I've tried.
Besides getting a feel for two options that you can try you'll also see the kinds of questions I ask when I'm deciding whether or not I like a meal kit delivery service. You can use this as a springboard for asking your own questions about what's important to you in a meal kit delivery service.
Types Of Meals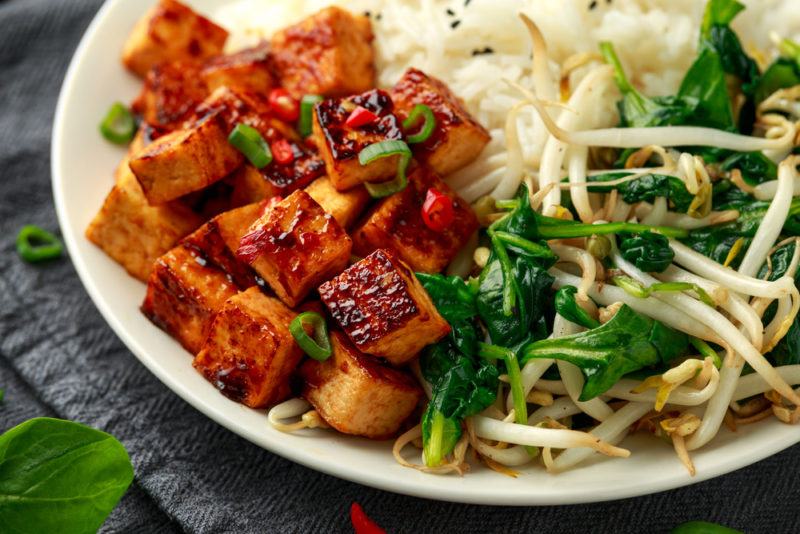 Martha and Marley Spoon and Home Chef have some things in common. They both use a weekly rotating menu system, and they both send ingredients that are already proportioned for the recipes you order.
Martha and Marley Spoon recently doubled the amount of meals it offers per week from ten to twenty choices. All of them are built from recipes in Martha Stewart's collection. They generally take half an hour or less to get on the table.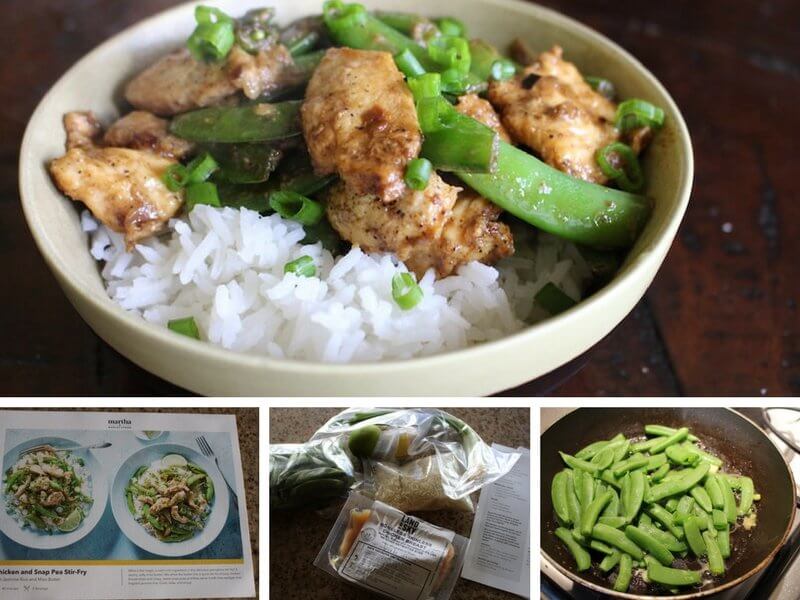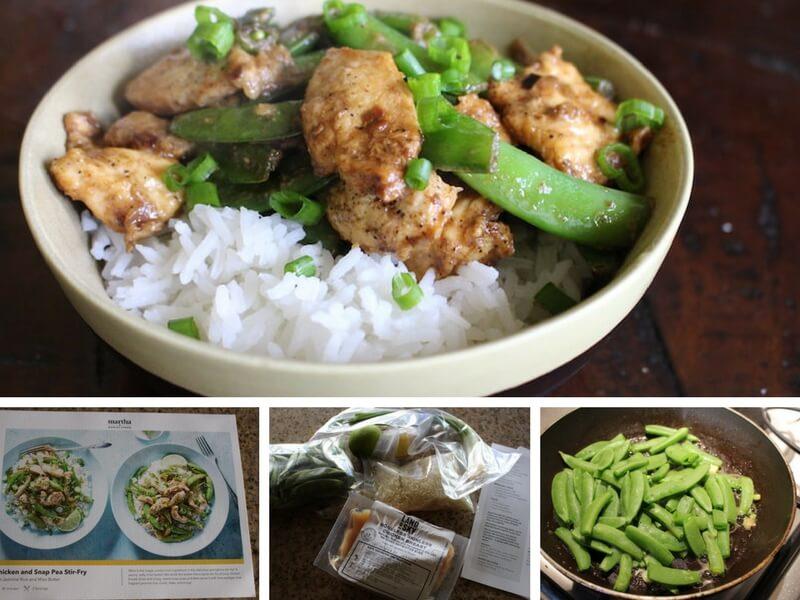 There are several different categories of meals with Martha and Marley Spoon. These include health and diet, vegetarian and vegan, meat and fish, under-30-minute meals, and family friendly. These are generally labeled on the online menu options, along with icons showing whether the meal is vegetarian or has meat or fish in it. There are also labels for other recipe information, such as gluten-free, dairy free, or low-calorie meals.
Martha and Marley Spoon recipes are generally scaled for two people. All of the menu options are for dinners. There aren't any a la cart or add-on items.
There are two subscription plans for Martha and Marley Spoon. One weekly box is for four people, and the other is for two people. There aren't any specific menus for people avoiding food allergens, but some recipes are adjusted for them. You can find out if a recipe contains food allergens by clicking on it from the online menu offerings and reading the full list of ingredients.
Home Chef is similar in many ways. Most meals take around half an hour to cook, and there are labels on the online menu for allergens, including milk, wheat, soy, tree nuts, fish, shellfish, peanuts and meal categories such as low-calorie or low-carb recipes. There are also vegetarian options, but no guarantee that these will be vegan meals.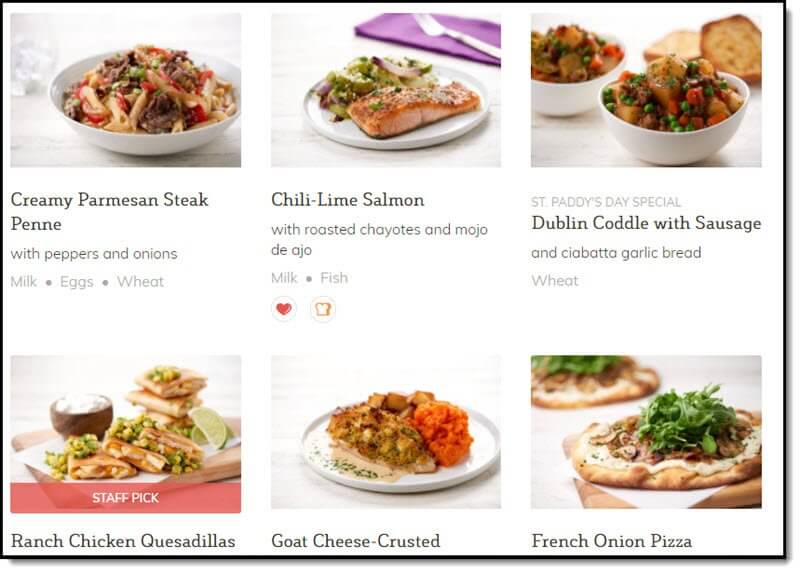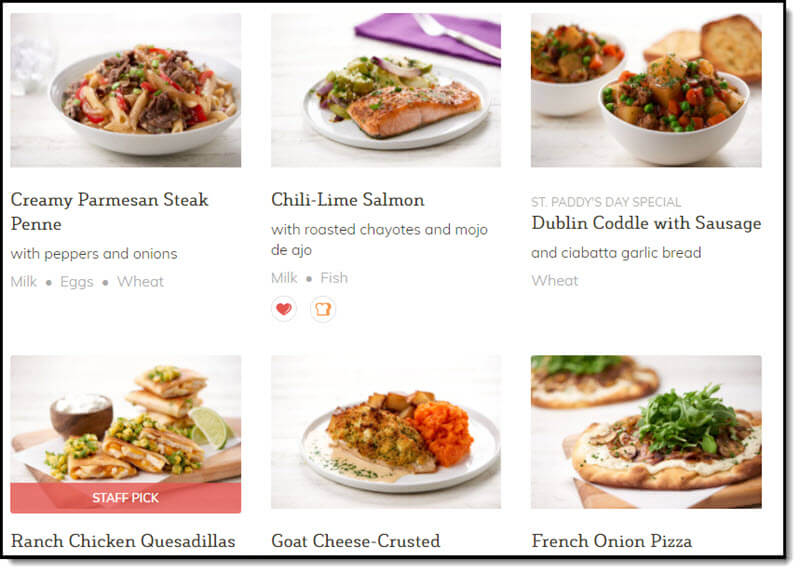 Home Chef's weekly rotating menu includes 15 offerings per week. Three of those are lunches. There are also two add-on items per week. One is usually a smoothie, and the other is usually a seasonal fruit basket.
Occasionally, there are also special recipes for breakfasts, desserts or holidays. Recipes are scaled for two or four people.
Home Chef is one of the few meal kit delivery services that allows you to buy your recipes individually rather than being limited to a certain number of recipes per week. Home Chef also has add-on menu items like five-minute lunches, smoothies and seasonal fruit baskets.
Signing Up And Canceling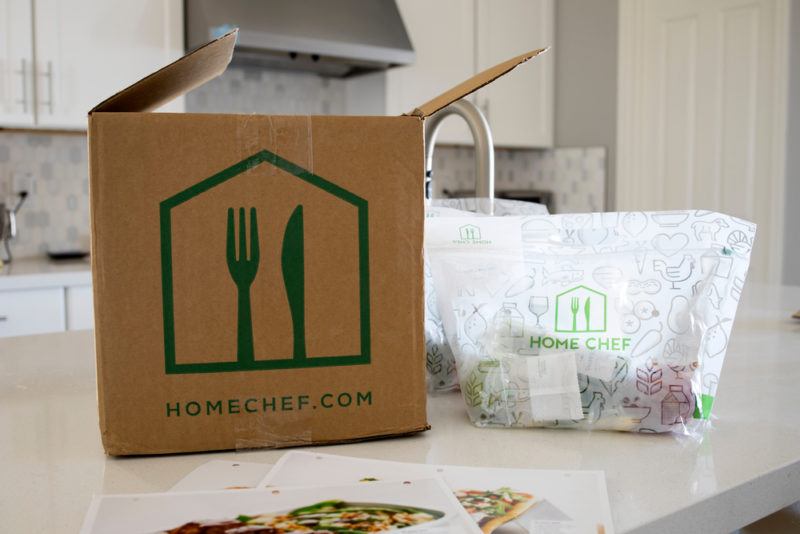 Signing up for both companies is fairly simple. With Martha and Marley Spoon, you set your meal preferences and the number of recipes you want to try each week.
Home Chef also has a taste preference quiz to fill out. You have to sign up with Home Chef before you start ordering food, which is a little bit different than with some other meal kit delivery services.
You can cancel your Martha and Marley Spoon subscription online under 'My Settings' or start the process by sending an email.
Canceling with Home Chef starts online under 'Managing My Account' in the frequently-asked-questions section. From there, you can pause your service, which deactivates it, but you can reactivate it anytime by logging in and clicking the button to restart it.
Packaging And Delivery
One thing that I really love about Martha and Marley Spoon is that delivery is always free. That's not the case with every meal kit delivery service. Martha and Marley Spoon has a minimum order of four portions per box, or two meals for two people.
Home Chef has a $10 delivery fee for boxes of food that total less than $45, but orders of $45 or more are shipped for free.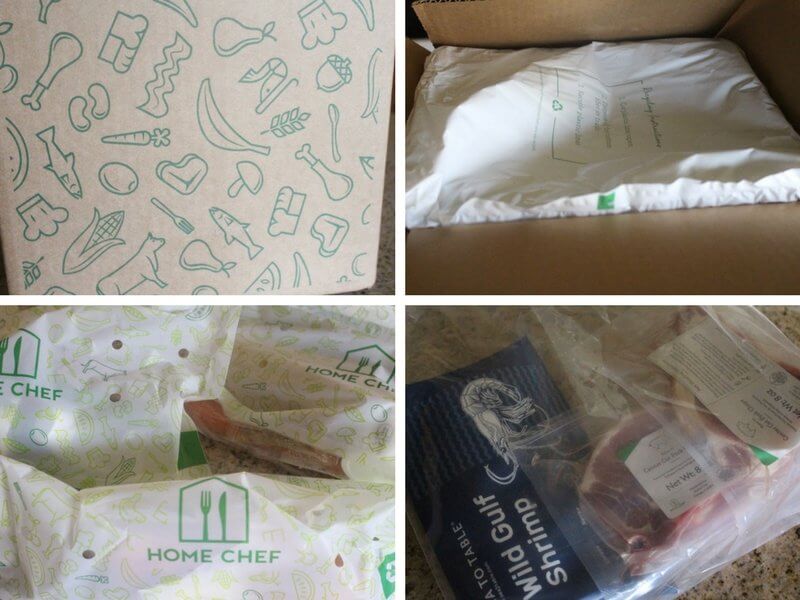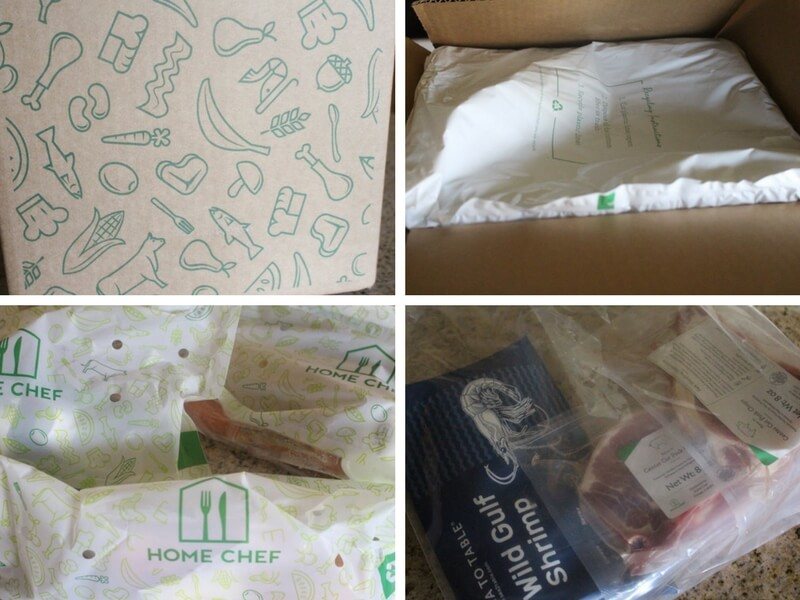 Beyond that, both Martha and Marley Spoon and Home Chef are typical for most meal kit delivery services. The packaging is mostly recyclable. Ingredients are sorted by recipe and pre-portioned to save food waste and to make cooking simple.
Pricing
Pricing varies with Martha and Marley Spoon depending on how much food you're buying. The most expensive price per dish is about$12 each for a box of two meals for two people. On the other side, a box of four meals for three to four people comes out to $8.20 per serving. Compared to other meal kit delivery services that I've tried those prices are fairly reasonable.

Home Chef meals are also decently priced. Most dinner kits cost $9.95 per serving. Five-minute lunches generally cost $7.99. The price per serving doesn't change by the number of servings or meals you buy, although premium meals are a little bit more expensive.
Customizable Options
Both Martha and Marley Spoon and Home Chef allow you to mix and match the meals you get from the entire weekly menu. However, Martha and Marley Spoon is limited to dinner items only. Home Chef also has lunch options, smoothies, and fruit baskets.
What Makes These Companies Stand Out
While Martha and Marley Spoon and Home Chef have a lot in common, they also stand apart from each other and from other meal kit delivery services in several ways. Here are some of my top thoughts regarding things I liked, things I didn't like and things that were just unique to these companies.
Martha and Marley Spoon
Pros:
Fun fact: Martha and Marley Spoon recipes all come from Martha Stewart's collection of over 18,000 recipes.
The food is great comfort food with some adventurous and tasty twists.
Overall, the price per serving is reasonable, especially when compared to several other meal kit delivery services that I've tried.
Shipping is always free.
Cons:
There isn't a lot of customizability with this company.
Home Chef
Pros:
Fun Fact: Home Chef started selling meal kits inside Kroger grocery stores during 2018.
Meals are generally tasty and they're economical, too. Because the meals are priced individually, you can order as many recipes as you'd like to.
If your order exceeds $45, the shipping is free.
Cons:
It's a little bit difficult to find information online about pricing and the number of servings you can order for Home Chef meals.
Alternatives
If you specifically like dinner kits, you might also like trying Blue Apron or Gobble. Plated, Green Chef and Sun Basket are some of my other favorites.
For customizable options, you might like PlateJoy or Terra's Kitchen best.
Conclusion
I liked both companies pretty well, but I did like Martha and Marley Spoon a little bit better than I liked Home Chef. The food was really delicious, the subscription was simple and easy to use, and the price fit my budget. I also really liked the idea of eating food made from Martha Stewart recipes.