Finding time to plan menus and shop for groceries can feel like one more thing to do. When you're in a hurry or you've had a long day at work, chances are you might opt for fast food rather than a nutritious home-cooked meal.
Over the past decade, meal kit delivery services have popped up all over the country to help solve this dilemma. Most often, these services deliver recipes and the ingredients to make them right to your door.
However, there's a wide variety in the types of services out there and in what they offer. In this PlateJoy vs. Home Chef comparison, you'll get a feel for two very different companies—one that's a very unique model, and one that's a little more mainstream. By the end of the article, you should have a good idea of what questions to ask when you're looking for a meal kit delivery service to try.
Types Of Meals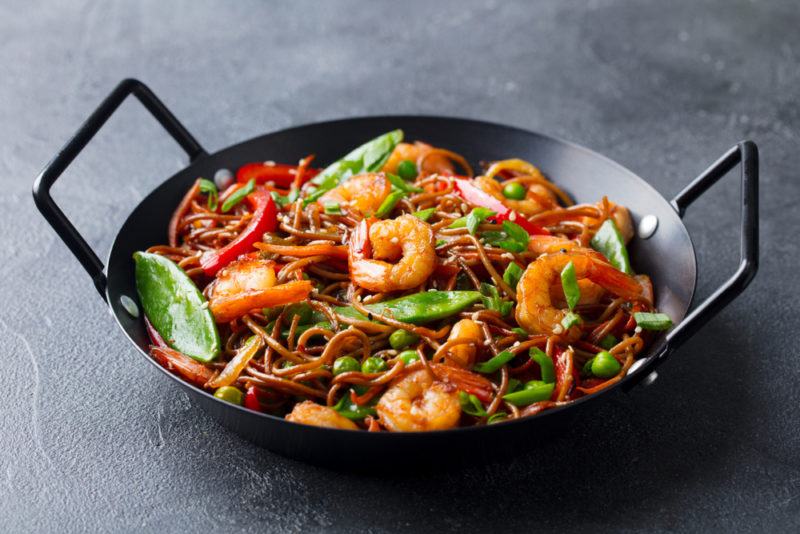 Home Chef and PlateJoy are very different types of meal kit delivery services. Of the two, Home Chef is more like what you see with many other companies.
Home Chef menus rotate weekly. There are 15 offerings every week. Three of those are lunches. There are also two add-ons every week—usually a fruit basket and a smoothie. There are vegetarian (although not necessarily vegan) meals, as well as occasional recipes for breakfasts, desserts, or holiday meals.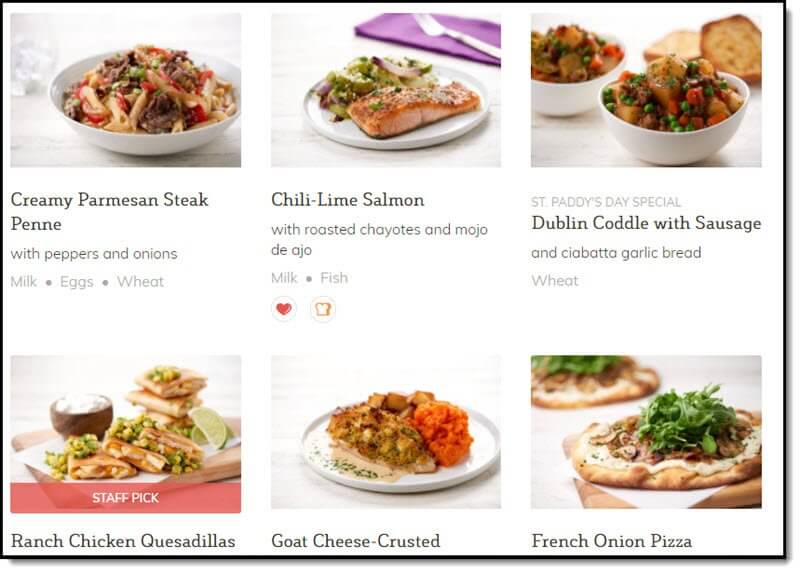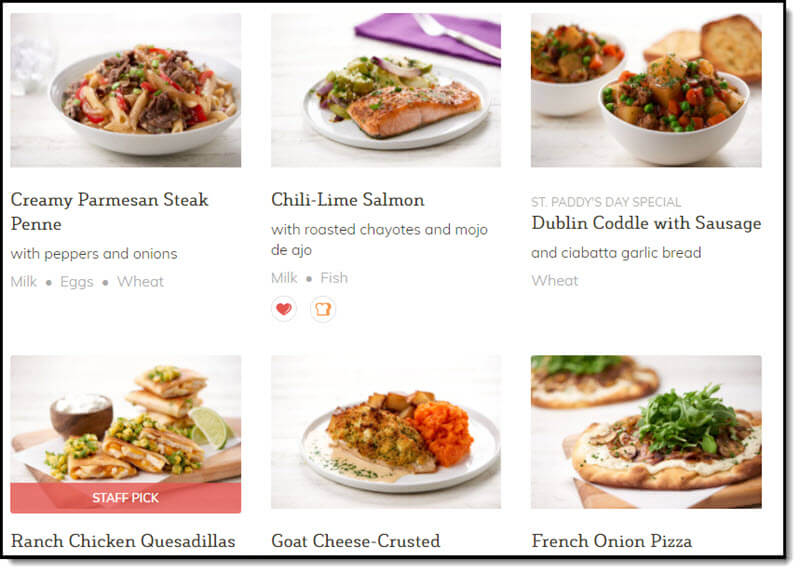 On the website, menus are usually planned out for about five weeks, so you can look ahead if you want to. Meals are automatically assigned to you based on your personal taste profile, but you can edit the meals you get and mix and match them from the entire weekly menu. You can also choose whether you want to feed two people or four people each week.
The online menu has labels on each meal for allergens, including mil, wheat, soy, tree nuts, fish, shellfish, and peanuts. There are also markers for calorie-conscious and carb-conscious meals.
Like many other meal kit delivery services, Home Chef sends its ingredients already pre-portioned to cut back on food waste, and the ingredients are sorted by recipes. The recipe cards are simple and easy to follow. It takes about half an hour to get a meal from Home Chef on the table.
PlateJoy is an entirely different setup. This company is more about meal plans and recipes than meal kits, although it partners with Instacart to make sure you can get ingredients delivered to your home of you want.
PlateJoy's meal plans are completely customized to you. When you sign up, you complete an advanced lifestyle quiz that determines how many people you'll be feeding, how many menu plans you want to order each week, whether you have nutrition or weight loss goals, and which courses you want to get recipes for.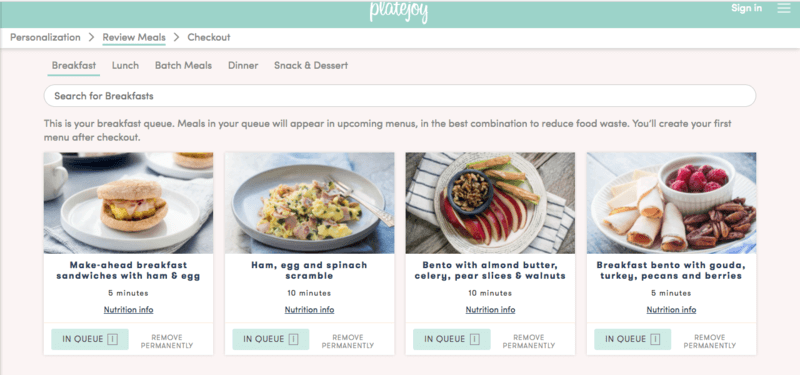 PlateJoy allows you to get as many personalized meal plans as you want, for any courses you want. You can also change your dietary preferences week to week, so if you try a new way of eating and don't like it, you can switch it up.
This company also scales the recipes according to the size of the people you'll be feeding, so if there's too much food or too little food, you can adjust the recipes week to week.
Once you have your meal plans ready, PlateJoy can either send a quick grocery shopping list to your cell phone, or you can take advantage of PlateJoy's partnership with Instacart to get your ingredients delivered.
There are some other PlateJoy features that I really like. This company has a digital pantry which remembers what you've already got on hand, so you don't buy extra ingredients. It also pairs recipes with similar ingredients near each other during the week so that you use the ingredients up before they can go bad.
You can add your own personal recipes to the menus, too, and you can get advice from a nutrition coach through the company. The main goal is to help people eat more nutritious meals and avoid developing type II diabetes. You'll be able to view a full nutrition profile for every PlateJoy meal.
Signing Up And Canceling
If you want to try out PlateJoy, you can sign up for the free trial. You create your account when you enter your email address. Signing up with Home Chef is similar. You have to sign up before you order your meals, and you fill out a taste preference as part of the sign-up process.
You can cancel the service online from within your account or by sending an email. With Home Chef, you can go into your account information and click 'pause service.' This deactivates your service, but doesn't delete it, so you can start again anytime you'd like to.
Delivery And Packaging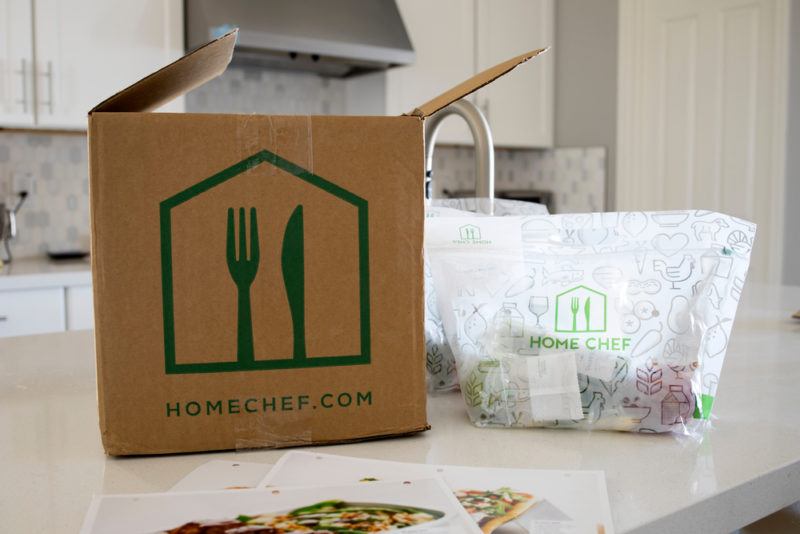 Home Chef sends its ingredients and recipe cards in mostly recyclable packaging. This includes the box, produce bags, plastic containers and the paper that fruit comes wrapped in.
There's a $10 delivery fee for orders that are less than $45, but orders more than $45 are shipped for free. Home Chef delivers ingredients across about 98 percent of the continental United States.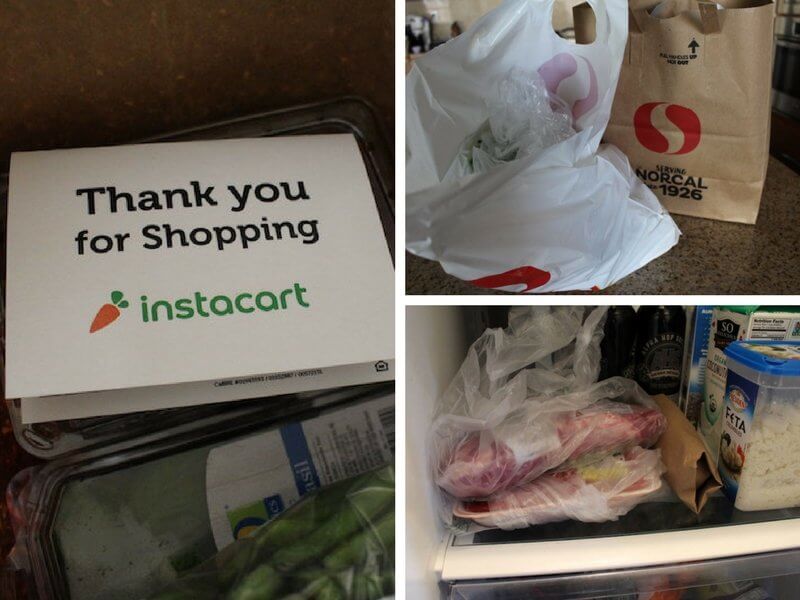 PlateJoy has an entirely different take on packaging and shipping. Instead of sending boxes of ingredients to you, PlateJoy partners with local grocery stores through a third-party vendor called Instacart. If you choose to use this service, Instacart will have the ingredients delivered, and if not, you can do the grocery shopping yourself.
Pricing
Pricing with PlateJoy is a little more complicated than with more traditional meal kit delivery services. With PlateJoy, there are three costs to consider: the cost of the food, the cost of using Instacart, and the cost of the PlateJoy meal planning itself.
PlateJoy has a plan for basic meal planning, which costs $69 for a six-month subscription and $99 for a 12-month subscription. This works out to about $8-12 per month, although the subscription is billed in one installment.
There's also a special weight-loss subscription. A three-month PlateJoy weight loss subscription costs $89 for three months or $119 for six months. Again, the subscriptions are billed in one installment, but month by month, the cost averages around $20-30.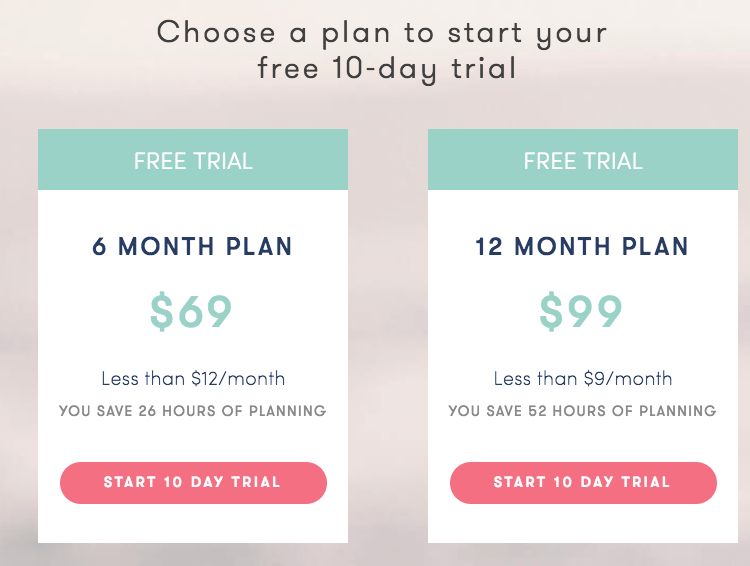 After you pay for the meal planning service, you can decide whether to get the groceries yourself or do the shopping for ingredients through Instacart so they can be delivered. If you choose the Instacart option, you'll pay $7.99 to get your groceries delivered within one hour or $5.99 for deliveries that take two hours or more.
If you consistently order more than $35 worth of groceries at a time, you can also pay a $149 yearly subscription to get your groceries delivered in two hours or more. The only other consideration is the cost of the food itself, which will vary depending on your local grocery prices and the ingredients you need for your recipes.
Home Chef pricing is much simpler. Most dinner kits cost $9.95 per serving, although some premium meals are higher, and prices for five-minute lunches start at $7.99. No matter how many servings or meals you buy, the price per serving stays the same. There isn't a minimum order, so the amount you pay depends mostly on how many servings you're buying.
Customizable Options
With Home Chef, you can change the amount of servings in your order every week, as long as all meals are the same serving size. You can also edit your weekly deliveries to get the meals you want by mixing and matching them from within the weekly menu.
PlateJoy allows you to choose whether you want to shop for your groceries or have them delivered. You can scale every recipe the way you want it, order any course you want, and get all the meal plans you want or need for the week. You can also add your own recipes to your meal plans and change the local grocery you use on Instacart.
What Makes These Companies Unique
As with most meal kit delivery services that I've tried, there are things I like and don't like about both PlateJoy and Home Chef. Here are some of my top pros and cons.
PlateJoy
Pros:
There's a free trial.
The digital pantry helps cut back on food waste and keep you organized.
You can sync your PlateJoy nutrition information with your Fitbit.
The customizability with PlateJoy is the best I've seen yet.
Cons:
It can be difficult to get your mind around how much money you're spending because you have to take the meal planning, the delivery, and the cost of the groceries into account.
Home Chef
Pros:
I like this interesting fact: Home Chef started selling meal kits through Kroger-owned grocery stores in 2018.
The cost per serving was a little more reasonable than with some other meal kit delivery services that I've tried.
In the online menu, food allergens are clearly marked.
Cons:
It was difficult to find information on the website, and I ended up looking through the frequently-asked questions a lot to find what I needed.
Alternatives
There are a lot of other great meal kit delivery services to try. For pure deliciousness, I'm partial to Plated and Sun Basket. Blue Apron and Martha and Marley Spoon are great options for meal kits focused mostly on dinners. You can also check out Gobble, which is a fun option for families.
Conclusion
When it comes to PlateJoy vs. Home Chef, I like PlateJoy best. Being able to insert my own family recipes, the digital pantry, and all the other cool features, plus the amazing customizability made PlateJoy really hard to beat.