A decade ago, the meal kit delivery service industry wasn't really an industry. Now it's a thriving one, on track to reach $10 billion in sales by 2020—a $9 million jump just since 2015. You can see advertisements for them everywhere now.
You might wonder why meal kit delivery services have become so popular. There are a lot of reasons, but one of the top ones for me is the fact that they really do save you time. You don't have to plan a menu or shop for food, but you get delicious, nutritious recipes and the ingredients to make them shipped right to your door.
There's also a lot of variety in the types of meal kit delivery services available. Some are built around dinner menus only, some target specific diets, and some try to provide a wide variety of eating styles to choose meals from. A few are completely unique in their business approach.
In this PlateJoy vs. Sunbasket comparison, you'll get a feel for the kind of questions I ask when I'm trying out a new meal kit delivery service. This can help you decide what's important to you in a meal kit delivery service so that you can try one that will meet your needs.
Types Of Meals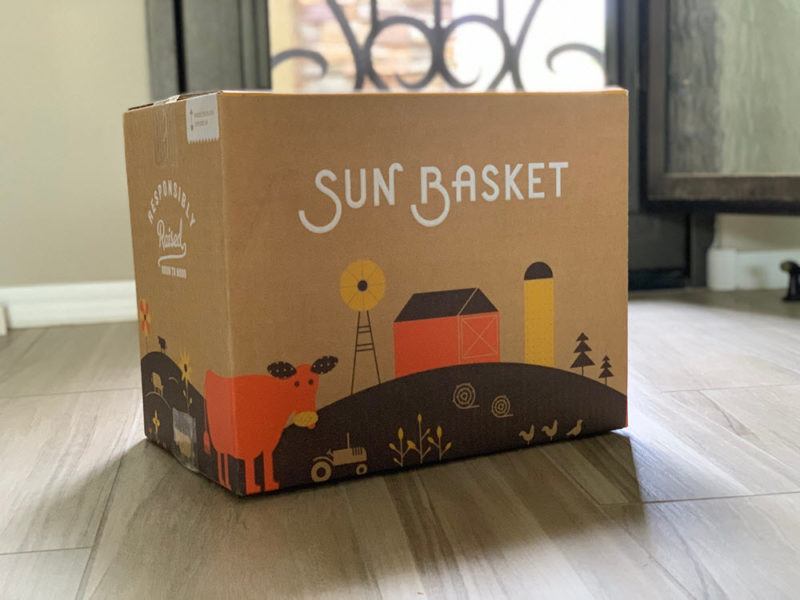 Between Sunbasket and PlateJoy, Sunbasket is most like other meal kit delivery services out here. Like many other companies, Sunbasket uses weekly rotating menus, and customers subscribe to plans that allow the service to control inventory and provide you with a variety of high-quality meals.
Sunbasket has two basic plans: the classic plan, and the family plan. However, within those plans there are several different menu choices.
People who subscribe to the classic plan can get a gourmet-style chef's choice menu, or they can choose their menu from paleo, lean and clean, gluten-free, vegan, vegetarian, Mediterranean, pescatarian, diabetes-friendly, or quick and easy categories. For all the menus with the classic plan, you can choose to feed two people or four people each week, and you can order recipes and ingredients for three meals each week.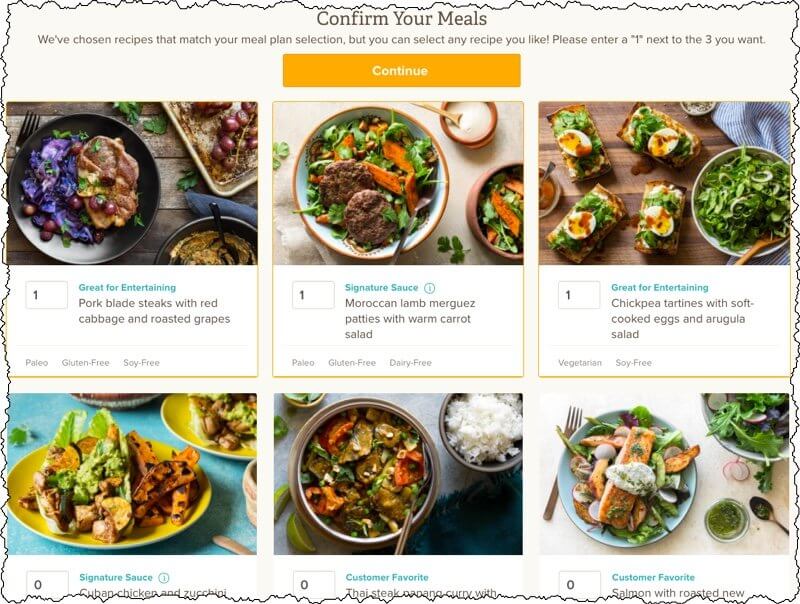 With the family plan, you get two menu choices: a vegetarian menu, and a chef's choice menu, which includes meals like pasta and tacos that children generally like. The chef's choice option also has 'kids can' steps in the recipes that allow children to help cook the meal.
You only get the option to feed four people each week with the family plan menus, but you have more freedom with the number of meals you order. You can select two, three, or four recipes to try each week. There are six meals to try each week in the family plan.
The full weekly menu generally has around 18 offerings in it. These include the dinner kits as well as five-minute salads, snacks, and sauces that can be added to your order.
Sunbasket ingredients include organic produce, meats that are antibiotic-free and hormone-free, and seafood that is wild-caught and sustainably sourced. The ingredients come pre-measured and, excepting the meat, sorted into separate bags for each recipe. This cuts back on the prep work, so cooking is easy and the kitchen doesn't get too messy. Most meals are ready in about half an hour.
PlateJoy is one of the most unique meal kit delivery services out there, and it's very different from what Sunbasket has to offer. Although you can get ingredients delivered to your home, PlateJoy is really more about creating completely customized meal plans intended to help you and your family avoid developing type II diabetes.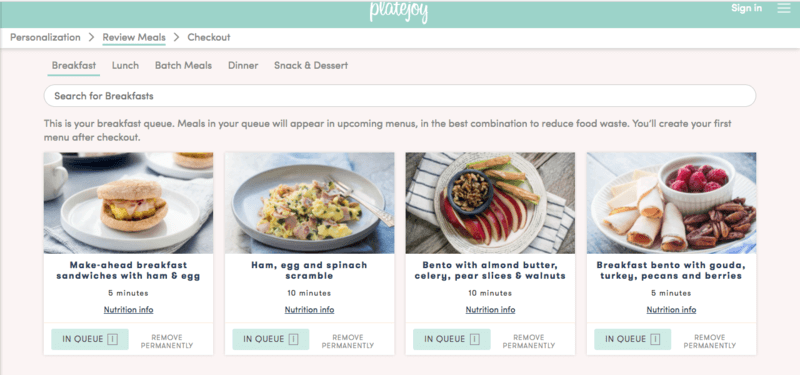 The menu planning begins when you complete an advanced lifestyle quiz. You can indicate all of your eating preferences, including whether or not you're trying to lose weight, the number of people you're feeding, which courses you want to order and how many, and how big the people you'll be cooking for are. If they're children who don't eat much, the recipes will be scaled accordingly.
PlateJoy uses up a digital pantry feature to remember what you have on hand already. This keeps you from buying extras of ingredients that you already have. It also pairs recipes with similar ingredients together, which means you cut back on food waste and eat all your produce before it goes bad.
As you tailor your meal plans to your personal preferences, you can speak with a nutrition coach or add in favorite family recipes. You can also get full nutrition information for each meal and can change your dietary preferences whenever you want to.
Once you have your meal plans set, you can either shop for the ingredients yourself or you can have a third party called Instacart get your ingredients shipped to your home.
Signing Up And Canceling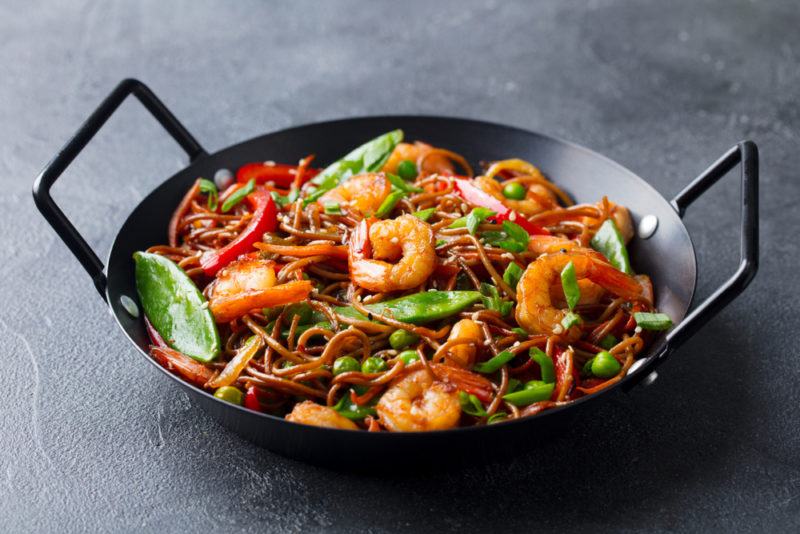 PlateJoy has a free trial, and signing up for that is what creates your account. This begins when you enter your email address. You can cancel PlateJoy from the website or contact the company.
When you click the Sunbasket 'get started' button, you'll see a page where you can enter an email address, a password, a zip code, and your name. This creates your account. Then you need to choose whether you want the classic or family plan. If you've got a classic plan, you also need to mix and match the meals you want. Family plan subscribers can also customize their meals, but there's less variety to choose from each week.
To cancel with Sunbasket, you call the toll-free customer service number from the website. You can also go into the 'manage weekly deliveries' section under frequently-asked questions. From here, you can get a link to start the cancellation process.
Delivery And Packaging
Sunbasket packaging is pretty similar to many other meal kit delivery services. Most of the packaging can be recycled, including the plastic bags and jars, the cardboard and paper inserts, and the box itself. This company ships to most of the continental United States, with the exception of Montana and parts of New Mexico. There's a $6.99 shipping charge for each box, except you get free shipping for the first order you place.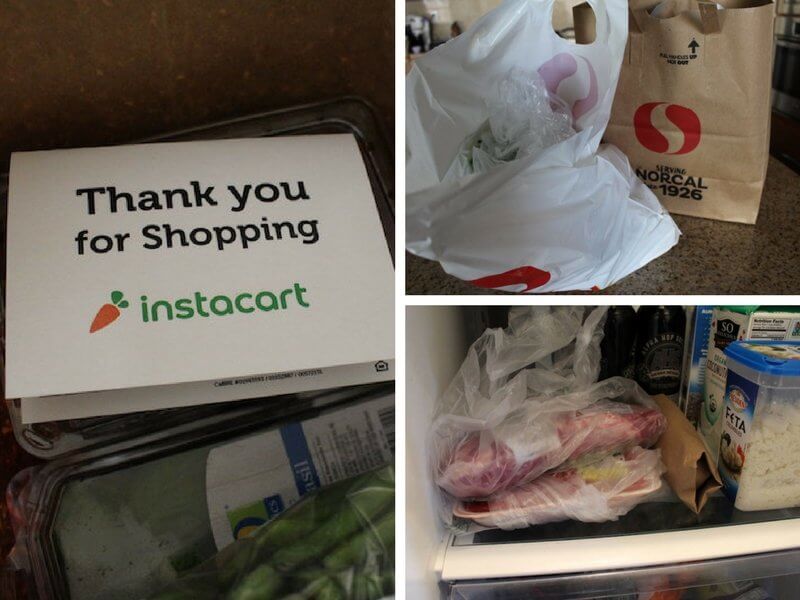 PlateJoy takes a more non-traditional approach. Instead of sending groceries, this company partners with a third-party vendor called Instacart. Instacart, in turn, partners with the local grocery store of your choice to get your ingredients delivered to you.
Pricing
PlateJoy pricing can be a bit tricky, because you have to pay for your ingredients, the delivery and the menus separately.
The first thing to consider is the meal plans themselves. For a basic set of meal plans, you can pay $69 for a six-month subscription or $99 for a 12-month subscription. This averages $8-12 per month, billed in one installment. The weight-loss subscription averages $20-30 per month, but again, the payments come in one installment. You pay $89 for three months or $119 for six months.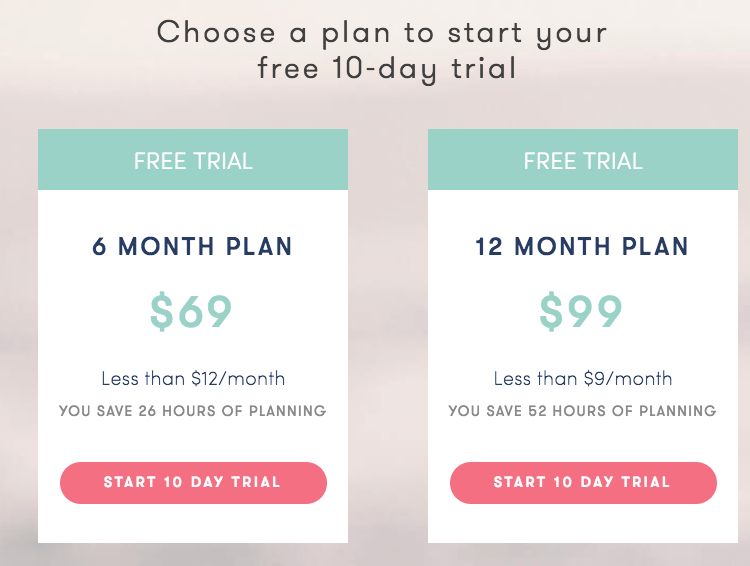 The delivery can be done in two ways. You can either do the grocery shopping yourself, or you can use PlateJoy's partner, Instacart, to get the ingredients delivered. Instacart costs $5.99 for deliveries that take two hours or more and $7.99 for deliveries that are made in around an hour. If your orders are generally over $35, you can pay a $149 yearly fee to get your ingredients delivered with the two-hours-or-more option.
The last consideration is the cost of the food itself, which depends on the local cost of groceries, what ingredients you order and how much you're buying.
Sunbasket pricing is easier to get your head around. Costs per serving are $11.99 on the classic plans (any menu, or mix and match) and $10.99 per serving on the family plans.
Customizable Options
PlateJoy is simply one of the most customizable options I've seen in a meal kit delivery service yet. You can choose any course, any number of people to feed, and any number of meals in a week. You can also do the grocery shopping yourself or have the ingredients delivered. If you want to, you can change local grocers that you use on Instacart, and you can use personal family favorite recipes as well as PlateJoy recipes.
With Sunbasket, you can mix and match meals within the weekly offerings. The menu has around 18 items on it which include more products than just dinner kits, so it's more customizable than some other basic meal kit delivery services out there.
What Makes These Companies Stand Out
I liked both PlateJoy and Sunbasket a lot, but for different reasons. Here are my top pros and cons for both companies.
PlateJoy
Pros:
The digital pantry is a great idea for reducing food waste and keeping your kitchen organized.
You can sync nutrition information from PlateJoy meals with your Fitbit.
PlateJoy has a free trial.
I really like how easy it is to customize the PlateJoy service.
Cons:
Since you pay for everything separately (the meal plans, the delivery and the groceries), it's a little bit tricky to figure out how much you're really paying for the service.
Sunbasket
Pros:
I thought the meals were really delicious.
It's a great idea to have 'kids-can' steps in the family plan recipes.
Sunbasket does something nice with its recipe cards. Instead of getting recipes for just the meals you ordered, you get all of the recipes for the weekly menu in a book.
Meals only take about half an hour to cook.
Cons:
Canceling Sunbasket can be a little bit of a pain because you have to hunt through the frequently asked questions section to find the cancellation link.
Alternatives
While I enjoyed both PlateJoy and Sunbasket, there are a lot of other good services to try. Blue Apron and Martha and Marley Spoon are great if you're looking for basic dinner kits. Terra's Kitchen and Green Chef have some good customizable options.
Conclusion
I really liked both PlateJoy and Sunbasket. However, between the two, I like PlateJoy best. Its customizable options plus the cool features like the digital pantry and the in-depth lifestyle profile makes this service hard to beat.