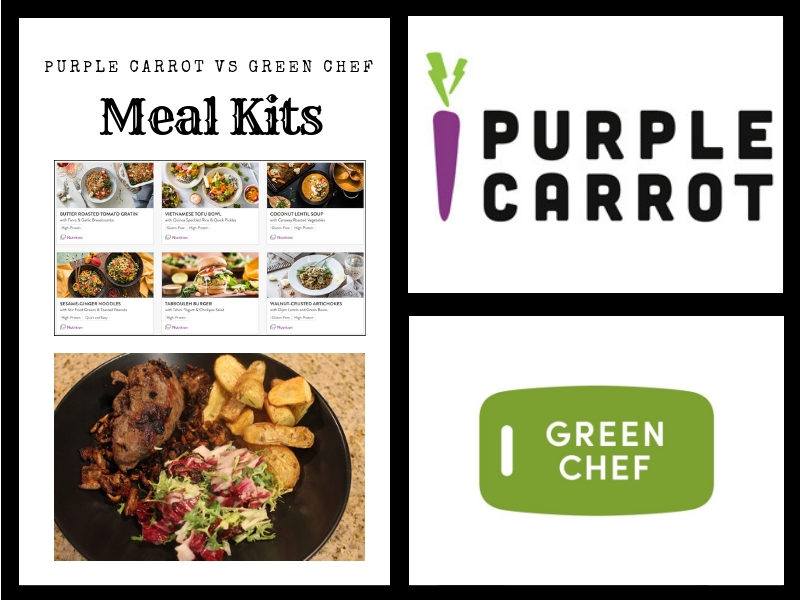 For the past few years, meal kit services like Blue Apron have been competing to help people make dinners easier, more fun and more nutritious. There are several different takes on how to do this, from dinners-only plans to companies that allow you to buy easy-to-prepare food items a la carte.
In this Purple Carrot vs. Green Chef comparison, I'll be looking into two companies to see what they offer and how they compare. Purple Carrot is a meal kit subscription service with plant-based meals. Green Chef offers meal kits across a wide variety of eating styles, including vegetarian options.
Personally, I'm not into the whole vegetarian thing, so it was an obvious choice to go with Green Chef. However, if you're comparing these two because you specifically want a vegetarian meal kit, then keep reading to see how they compare.
Purple Carrot VS Green Chef
Types Of Meals Offered
Purple Carrots' vegan basic dinner kits come in three plans: Quick and Easy, High Protein, and Chef's Choice. Each plan gives you three dinners that serve two people each week.
There's also a plan that is completely gluten free, called the TB12 Performance Plan. It's a little more expensive and less customizable, but it's nice to know it's available.
Each Purple Carrot plan has its perks. Meals on the Quick and Easy plan take less than half an hour to prepare. The High-Protein plan contains around 20 g of protein per meal, and the Chef's Choice plan includes gourmet meals.
There are six meals total for each weekly menu, and three of those fit in each plan. That means many times one recipe will fit into more than one category. The Black Bean Burrito, for instance, fits into both the Quick and Easy plan and the High-Protein plan.




The menu page on the website labels meals according to which plan or plans they fall under as well as if they're gluten-free. One of my favorite things about this section of the website is that you can click on a nutrition link underneath each meal option to get a full drop-down nutrition box for that meal.
Green Chef has plans that feed either two people or four people, and meals typically take 30-45 minutes to cook. On the two person plan, you get ingredients for three recipes each week, and you have options for keto, paleo, omnivore, vegan, vegetarian and gluten-free meals.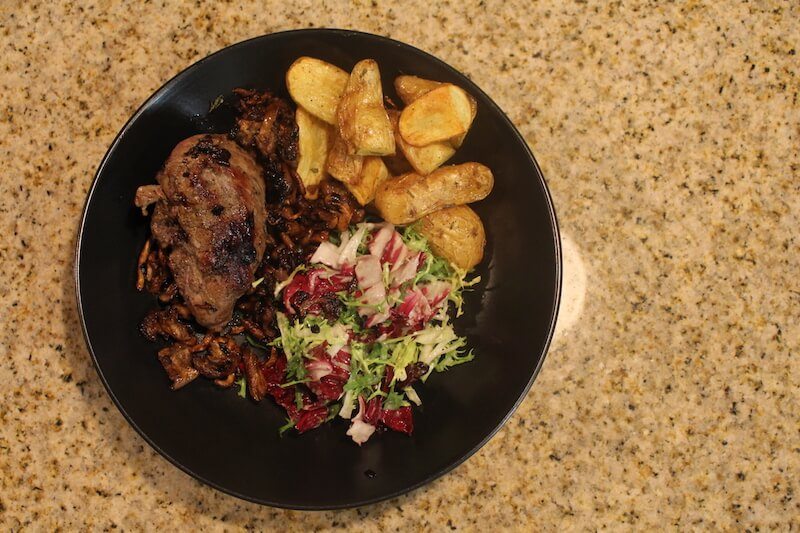 For the four-person family plan, you get two meals per week. Family plan meals cover omnivore and carnivore categories.
There are new menu options every week. Green Chef uses all organic ingredients, and they come pre-measured and pre-prepped. While you can't pick and choose your meals between plans, you can change your plan or preferences between weeks.
Signing Up And Cancelling
To sign up with Green Chef, you decide whether you'll be feeding two or four people, pick a subscription plan, and set up your delivery day.
Signing up with Purple Carrot is similar. You enter an email address, create a password, and customize your weekly recipes. At the checkout, you enter your shipping and billing information.
To cancel your Purple Carrot service, you need to log into your account, go to your profile, and navigate to the account settings. On that page, you'll see a subscription status section. If you click change, you can pause or completely cancel your account.
When you cancel your account, you'll be asked to fill out a short survey and you'll be given a few extra instructions to complete.
It's a little difficult to figure out how to cancel Green Chef from their website, but you can cancel by sending an email to cancel@greenchef.com and following the directions.
Packaging And Delivery
Purple Carrot is big on recycling and even suggests that subscribers try to compost the scraps from their ingredients. As another perk, delivery from Purple Carrot is always free.
This company delivers to all 48 contiguous states, but not to every part of every state. If you have questions about whether Purple Carrot delivers in your area, you can send an email request for more information to hello@thepurplecarrot.com.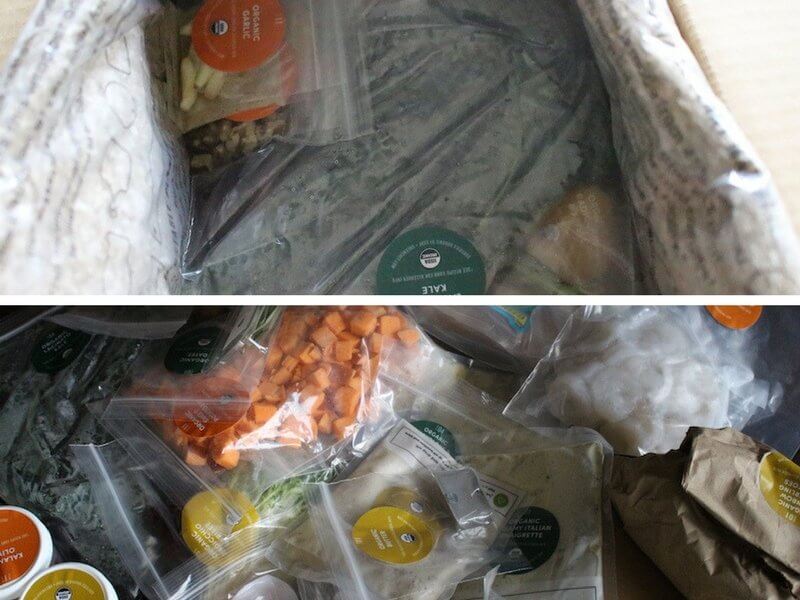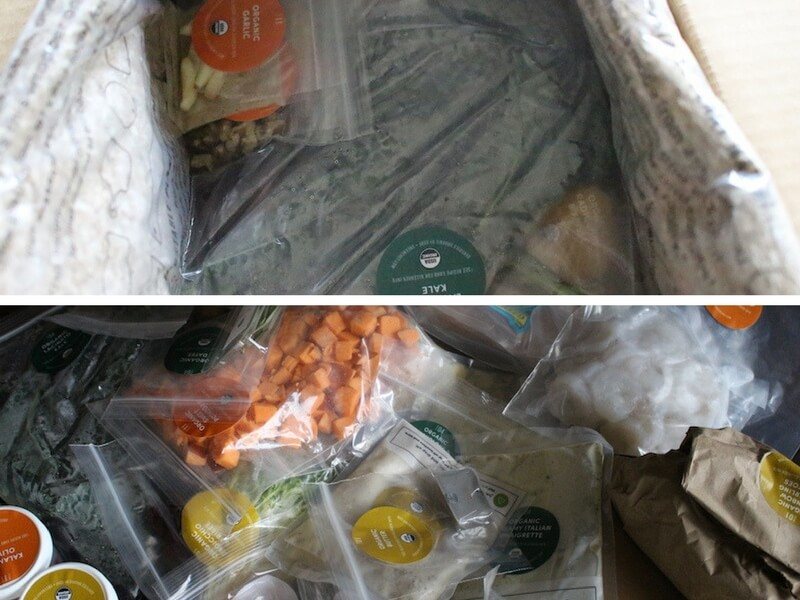 Green Chef is similar this way. While it currently delivers to every state except Alaska, Hawaii and parts of Louisiana, but deliveries aren't available on every weekday in some areas. Green Chef charges $6.99 per delivery.
One cool thing about Green Chef is that you can sign up to have your deliveries come bi-weekly or monthly rather than weekly if you want to.
Green Chef is also big on eco-friendly packaging. The website lists out what kinds of plastic is used in the packaging so that you know whether or not you can have it recycled locally.
For internal packaging, Green Chef's ingredients were sort of jumbled together. This cuts down on packaging but makes it so you have to sort through everything before you start cooking. This company does have a color-coded system for labeling packages of ingredients, so it was easier to figure out than I thought it might be at first.
Pricing
Purple Carrot's basic plans cost $12 per plate or $72 per week. If you order the TB12 Performance Plan, you pay $13 per plate, or $78 per week.
For Green Chef, the amount you pay per meal is dependent on which plan you subscribe to. The two-person plan starts at $11.99 per meal (around $72-78 per delivery), and the family plan starts at $10.99 per meal. Paleo and Keto meals (available on the two-person plan) cost $12.99 per meal.
Customizable Options
With Purple Carrot, you can mix and match meals between your plan preferences each week. To do this, you have to log into your account and click on your upcoming menus.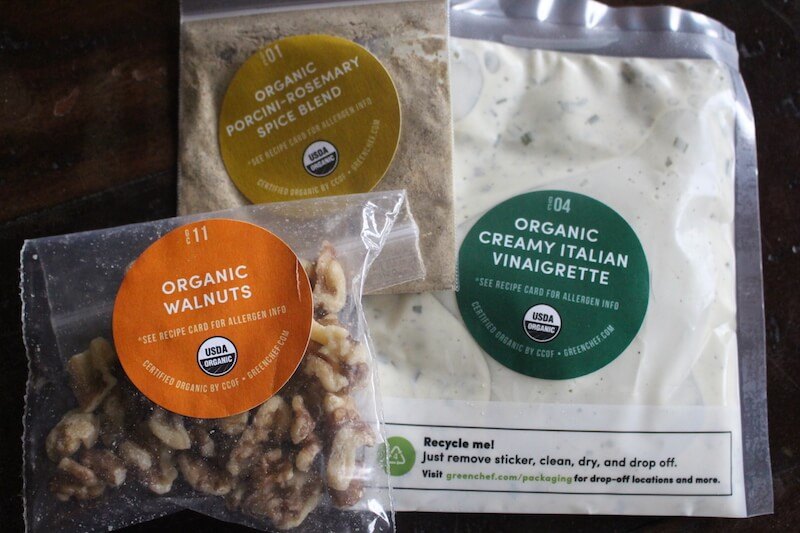 There's a 'Change Meals' link next to your upcoming deliveries that you can use to tailor your shipment to your tastes. You can also change your current plan under your profile tab.
Green Chef doesn't allow you to swap recipes around, so you're stuck with one plan per week, but you can change plans between weeks. You also have the option of changing the number of boxes you get for a week. You can edit your preferences under the 'Edit Subscription' link from your account.
What Makes This Company Unique
Both companies stand out from each other in interesting ways, both in what they offer and in the ways they do business. Here are some of the things that I liked and didn't like about each company.
Purple Carrot
Pros:
Over the years, I've come to expect vegan foods to taste boring or simply raw. Purple Carrot surprised me with a wide variety of delicious dinner dishes that expanded my view on vegan eating.
Delivery from Purple Carrot is free.
Purple Carrot has nice weekly customizable options, which I like, but at the same time the system is simple so I don't feel overwhelmed by choices.
Cons:
At $12-13 per plate, Purple Carrot seems to be expensive for meals that don't offer meat.
Green Chef
Pros:
I like that you can choose plans based on the type of diet you're eating, such as Keto or Vegan.
Green Chef has a great support team that answered my questions about meal plans within a couple of hours of my request for more information.
This company also seems to provide larger serving sizes and more meat, which I enjoy.
Ingredients come pre-measured and pre-prepped, so cooking is a breeze.
Green Chef balances all of their carbon emissions with sustainable offset programs.
Cons:
I don't like that you can't mix and match meals between plans each week.
There's a $6.99 shipping fee for every box.
Alternatives
While both Purple Carrot and Green Chef have some interesting options, there are other companies out there that are unique, too.
Personally, I'm a fan of Sun Basket and Plated because they have a lot more fun meals, and although they are more complicated to cook, that's part of the enjoyment!
Otherwise, you can check out our full list of vegan meal kit options, or our full list of meal kit options. Green chef doesn't cater to just one type of diet, so there's not a great comparison out there.
Conclusion
There are a lot of good meal plans out there, and I enjoy trying them out. I haven't personally tried Purple Carrot yet because I'm not into vegetarian meals. Between the two, I have actually tried Green Chef, and it was really good! For a general diet and interesting meals, that's my recommended choice because its meals contain meat and the larger portion sizes fit most people's lifestyles the best.