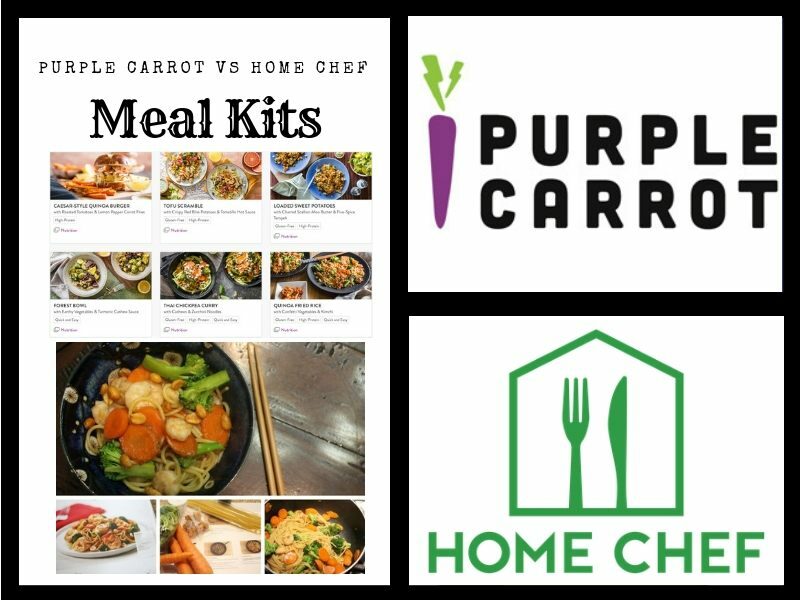 If you're like many people and scramble to know what to cook for dinner each night, you're not alone. The challenge of knowing what to cook has given rise to several meal kit delivery services. These companies send recipes and ingredients for cooking them right to do your door.

In this Purple Carrot vs. Home Chef comparison, I'll dig into two of these companies so that you can get a feel for what's out there and decide what type of meal plan service would best meet your needs.

Types Of Meals

Purple Carrot's all-vegan meal kit s come in three basic plans: a quick and easy plan, a high protein plan and a gourmet Chef's Choice plan.
The quick and easy meals are usually prepared within half an hour, and the high protein plan contains 20 grams of protein per meal. There's also a high-performance, gluten free plan called TB12.

With Purple Carrot, all plans feed two people for three nights per week. You can sign up for any plan you want, and with the basic plans, you can mix and match meals from any of the menu choices. If you choose the TB12 plan, you won't be able to do switch meals out like that.

Both Purple Carrot and Home Chef have weekly menus. Purple Carrot's menu has six choices, with most of the meals falling into more than one category. For example, the Lentil Green Curry with Jasmine Rice and Vegetables falls under both the gluten free and the high protein plans. If you click on the nutrition link on a recipe on the weekly menu, you'll get a drop down box with all the nutrition facts for that recipe.



Home Chef's weekly menu is a little bit different. There are fifteen offerings per week, and three of those are lunches. There are also two possible add-ons. One is always a seasonal fruit basket, and the other is usually a smoothie.

Meals are assigned to you based on your personal taste profile, but you can edit your weekly order to mix and match the meals you choose. Home Chef has vegetarian options and occasional breakfasts, desserts or special holiday offerings. There are some basic meal choices with meat or fish in them, too.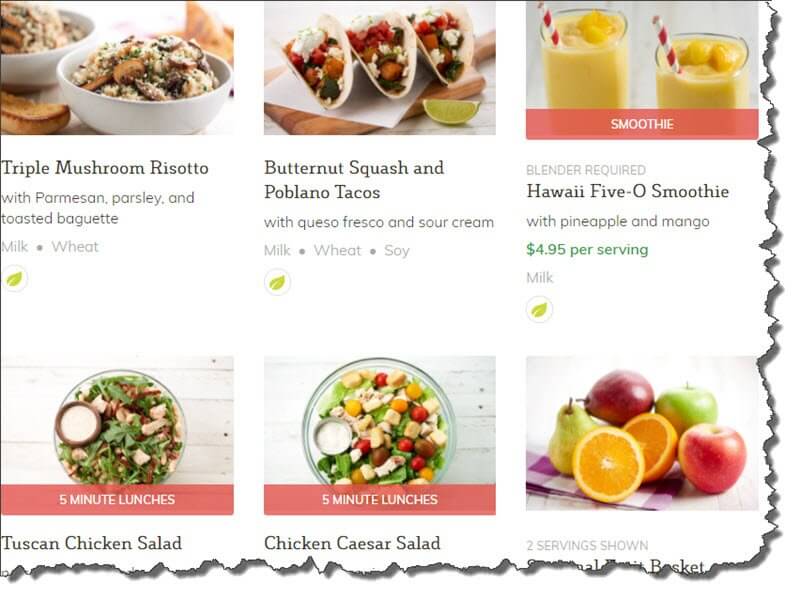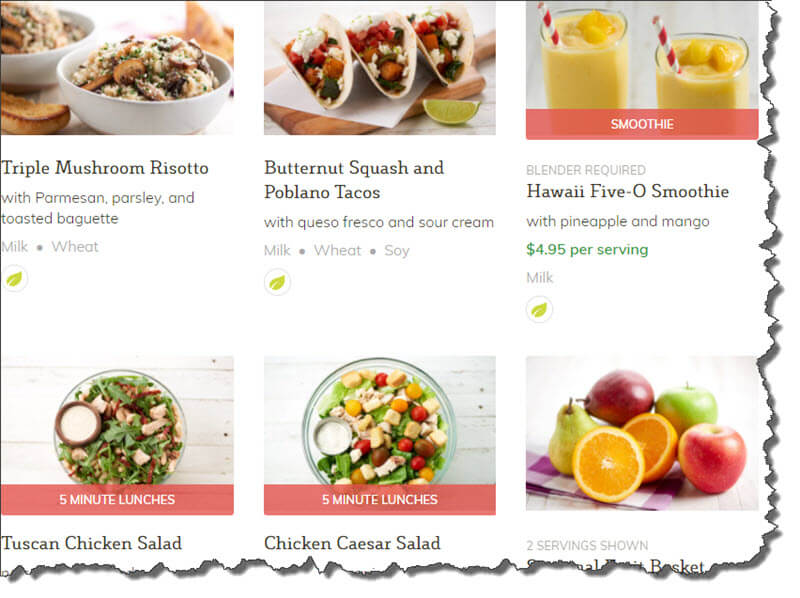 When you're looking at the menus for the week, you'll see markers for allergens such as milk, wheat, soy, tree nuts, fish, shellfish and peanuts. The weekly menu also has labels for people watching their carbs or who count calories, and you can see how long it typically takes to make that particular meal. Most Home Chef meals can be made in a half hour or less.

In a Home Chef box, you get food for two people or four people, depending on your preference. Ingredients come pre-portioned and sorted by meal so it's easy to get right to cooking.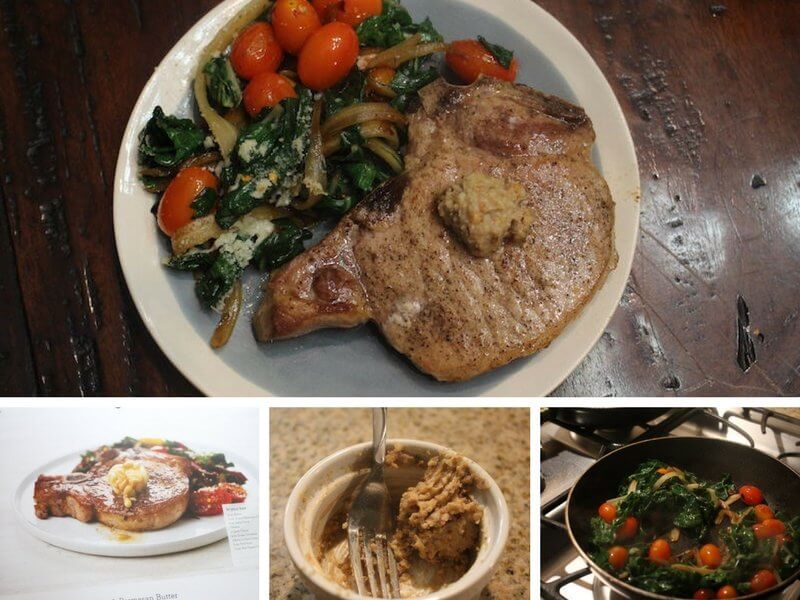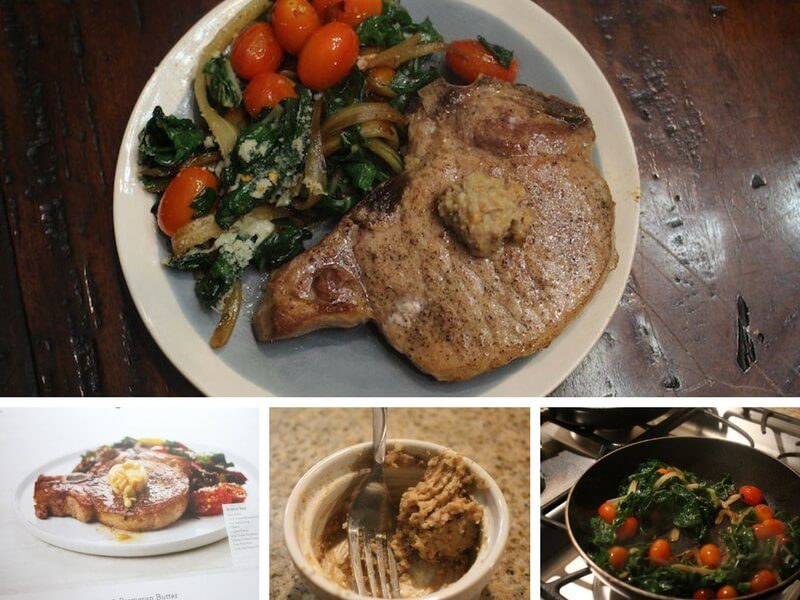 However, rather than having a set amount of meals per week, as with Purple Carrot, you can choose between two and six meals per week.

Signing Up and Cancelling

Signing up with Purple Carrot starts when you enter an email address and create a password. Once you're signed up, you can customize your box. You enter your billing information and shipping information when you're ready to check out.

To sign up with Home Chef, you start by entering your email address. You also fill out a taste preference survey that you can tweak later, and you enter a zip code to confirm that Home Chef delivers in your area. You enter your shipping informant and payment information before you can select your meals.

To cancel your account with Home Chef, sign into your account. Then go into your account information to deactivate your service. If you don't want to permanently cancel your account, you can opt to skip deliveries for a while. If you do deactivate your account, you can start again anytime by placing a new order.

Cancelling with Purple Carrot is similar. With Purple Carrot, you go into your account, navigate to your profile and click the 'change' link next to the subscription status. You can either pause your account here for up to ten weeks, or you can permanently cancel your subscription.

If you cancel your subscription to Purple Carrot, you'll be given some more instructions to follow and a short survey to fill out.

Packaging and Delivery

Purple Carrot and Home Chef both encourage recycling the cardboard box and other packaging that their ingredients arrive in. Purple Carrot also encourages subscribers to compost leftover scraps from their cooking.

Purple Carrot ships across the contiguous 48 states. If you're not sure whether the service reaches your area, you can check by sending an email to hello@purplecarrot.com.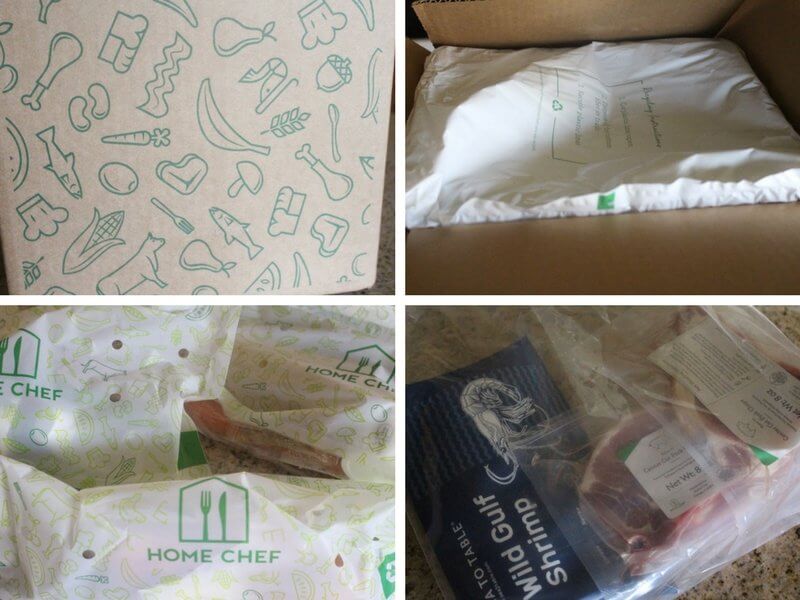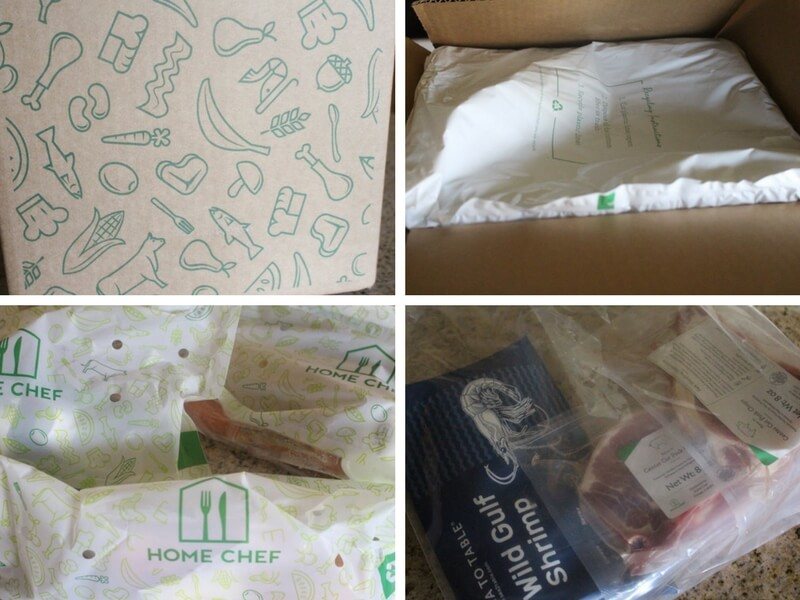 Home Chef ships to 98 percent of the contiguous states. There's a $10 shipping fee for boxes when your food doesn't total at least $45, but anything over the $45 minimum receives free shipping. Purple Carrot boxes always ship for free.

Pricing

Purple Carrot's three basic plans cost $12 per plate. For a box of three meals for two people, that's $72. The TB12 plan costs $13 per plate, or $78 per week.

With Home Chef, pricing for a week depends entirely on what you decide to order. Five-minute lunches cost $7.99 each, and most dinners are $9.95 per serving. Unlike many other companies, the price per serving doesn't change based on the amount of food you buy.

Occasionally, Home Chef will offer a premium meal, which usually uses specialty ingredients and costs more.

Customizable Options

Meals for Purple Carrot's basic plans can be switched out for other choices every week. You can change your meals in the 'upcoming menus' section. If you want to change your entire plan, you can make that shift under your profile tab.

Meals for Purple Carrot's TB12 plan can't be mixed and matched with other choices.

With Home Chef, you can change the amount of servings you want to get each week, but everything you order has to be the same amount of servings. For example, if you order a dinner for two people, all your other meal options will be sized for two servings.

You can change your menu items with Home Chef by clicking the delivery that you want to customize from your upcoming deliveries calendar.

What Makes These Companies Stand Out

Both companies were fun to try, and there were things I liked about both of them as well as things I didn't like quite as well. Here are some of my thoughts on what makes them stand out in both good and bad ways.

Purple Carrot

Pros:

I liked that this company promoted composting as well as simply recycling the packaging.

I tend to lean toward meals with meat in them, but the food from Purple Carrot was surprisingly tasty.

I liked the simplicity of the meal plans and customization options.
The free shipping is always nice.
Cons:

Purple Carrot is a bit on the expensive side for meals that don't contain any meat.
Home Chef

Pros:

The meals were delicious with a nice twist of new flavors.

Compared to other companies, there was a wide range of menu choices each week.

I liked being able to buy as much or as little as I liked.
Cons:

It was a little bit hard to find information on the website at first. (I recommend checking out the frequently asked questions under the resources section at the bottom of the main website page if you want to know anything in particular about this company.)
Alternatives

While both these companies were fun to try, they aren't the only options out there. If you like basic meal plans like Home Chef, you might also like Plated, Blue Apron and Sun Basket.

If you like the idea of eating vegan meals but want to try something other than Purple Carrot, maybe Hungryroot or Daily Harvest is for you. If you want something in between, you might enjoy Green Chef or Terra's Kitchen.

Conclusion

Between Purple Carrot and Home Chef, I liked Home Chef best—even though I wasn't a fan of the website at first. The meals are interesting and delicious but not too time consuming to cook. Also, I like the meat-based options, although if you're going for vegan foods, Purple Carrot meals are pretty tasty, too.