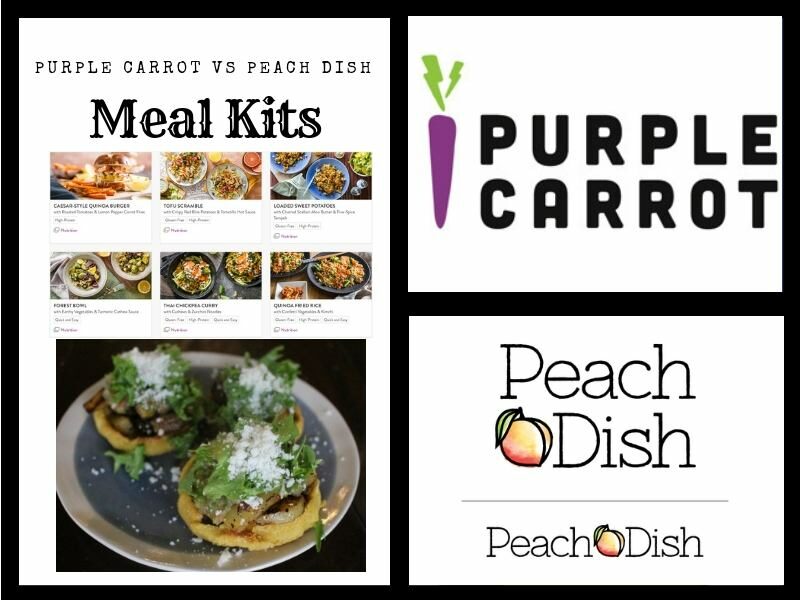 If you've ever wanted to try a meal kit delivery service to save time and get help with dinner ideas, you're not alone. This industry was predicted to reach $10 billion in sales by 2020.

The question is, which service should you try? There are a lot of options out there. Some are geared toward family-friendly cooking, and some have found niche markets geared toward losing weight or dietary restrictions. The service you choose really depends on what you want to get out of it.

In this Purple Carrot vs. PeachDish comparison, I'll show you what I've learned about two very different meal kit services so that you can have a better idea of what your choices are.

Types Of Meals

One of the biggest differences between these two companies is the type of meals that they offer. Purple Carrot is geared toward offering delicious meals that are based on vegan principles. PeachDish focuses on offering the flavorful foods of the deep south.

As far as plans go, Purple Carrot's line is pretty straightforward. There are three basic plans: a quick and easy selection for people who want their meals ready within half an hour, a high –protein plan for folks who want around 20 grams of protein in a meal, and a gourmet Chef's Choice plan. There's also a high-performance, gluten-free plan called TB12 that costs a little more and isn't quite as customizable.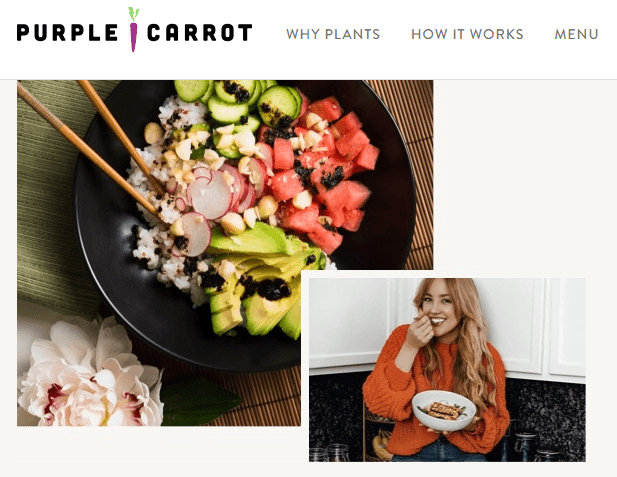 Purple Carrot's weekly boxes feed two people for three meals each week. There are six meals to choose from each week, and most meals fit into more than one category. For example, the Plantain Bowl with Black Beans and Loaded Guacamole falls under the high protein plan, the quick and easy plan, and it's also gluten free.

This is another area where PeachDish is completely different from Purple Carrot. PeachDish gives shoppers the option to subscribe for a weekly delivery plan or order as a guest and get just one box at a time (although you will pay more in shipping).




A standard weekly subscription contains four servings for $50, but you can mix and match to get the box you want as long as you meet the $45 minimum per box for placing an order.

Recipes are scaled for two people on the menu selection, but if you click on the meal you want, you can choose to get ingredients for that meal for two people, four people, six people, eight people, ten people, or twelve people. You can also see nutrition facts by clicking on the meal you're considering.

PeachDish offers eight basic dinner menus per week plus three "Something Special" ideas that can include dinners, brunch or desserts such as the Chocolate Croissant Bread Pudding.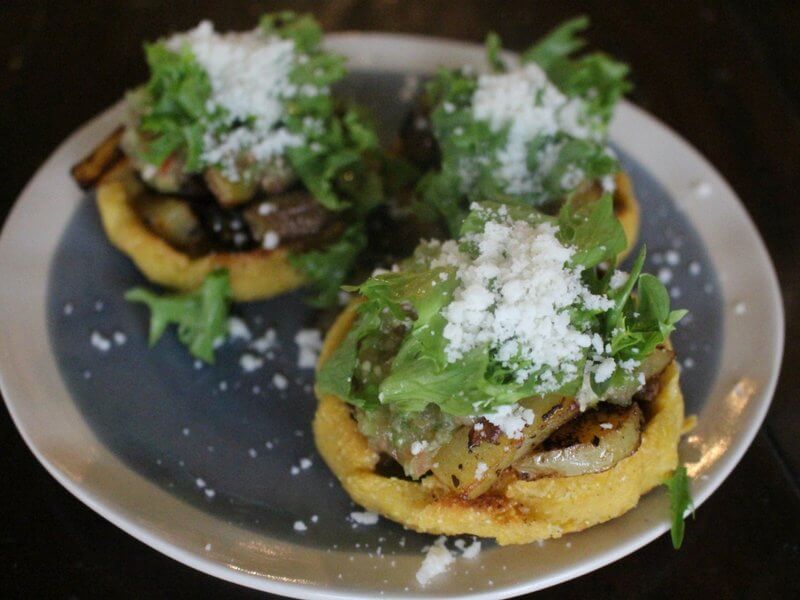 Labels on the meal offerings give information about the recipes, such as gluten free, vegetarian, guest chef, quick fixes, and vegan. You can also see how much time it will take to make that particular meal as well as how much it costs. For example, the Grass Fed Sirloin Steak with Mustard-Red Wine Pan Sauce, Roasted Radishes and Potatoes takes 45 minutes to prepare and costs $27 for two servings.

You can search the PeachDish menu using filters for quick fixes, seafood, meat, vegetarian, vegan, no gluten, and sweet.

Signing Up And Cancelling

With PeachDish, you can create an account or log in with an email and password, and you can also log in with your Amazon account information.

All you have to do to subscribe for automatic shipments with PeachDish is place an order. At checkout, you'll be asked if you want to continue as a subscriber or as a guest. If you choose the subscriber option, you sign up for automatic weekly deliveries. If you choose the guest option, you'll pay more in shipping but you won't need to cancel your account or pause deliveries to stop any shipments.

Purple Carrot's signup starts when you enter your email address and set up a password. From there, you can customize your food order. When you're ready to check out, you enter your billing information and shipping information.

To cancel with Purple Carrot, go into your profile and navigate to the 'changes' link next to the subscription status under your account settings. If you'd like to, you can pause your deliveries for up to ten weeks. If you'd rather just cancel your account completely, you'll get a set of instructions to follow and a short survey to fill out. You can also cancel your subscription with PeachDish online.

Packaging And Delivery

Purple Carrot encourages subscribers to recycle the cardboard box and other recyclable materials that the meal ingredients come in. The company also suggests that subscribers could compost scraps left over from cooking.

The company ships all across the continental 48 states. However, not every area in every state gets deliveries. If you're curious to know if Purple Carrot delivers near you, send an email message to hello@purplecarrot.com to find out more. Shipping is always free with Purple Carrot.

PeachDish also ships across the continental United States. Shipping costs vary. In some states, you pay $15 for your box, and in other states delivery is free.
If you ordered as a guest, you'll pay an additional $12 in shipping. This means, depending on where you live and whether you ordered as a guest, you could pay up to $22 in shipping per box.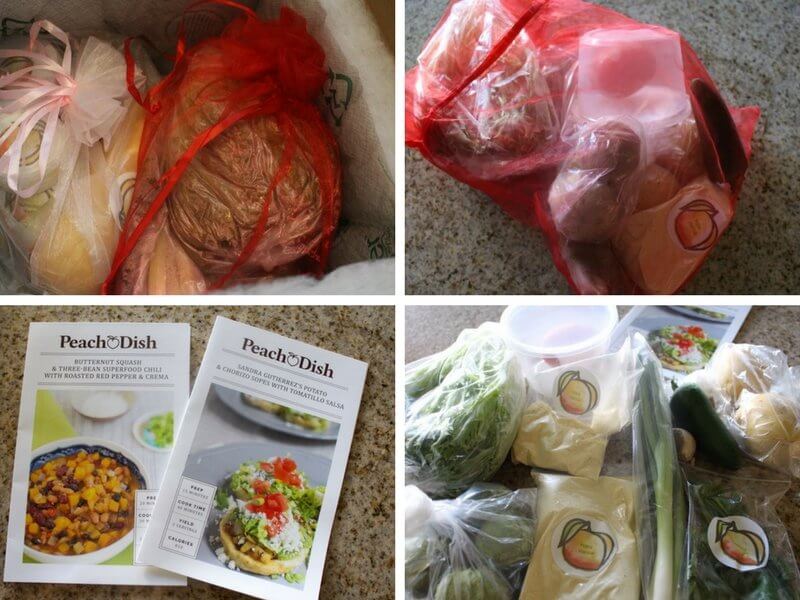 PeachDish also had some interesting packaging. Instead of recyclable plastic, ingredients came packaged in organza fabric bags.

Pricing
Purple Carrot's pricing is easy to understand. For a box of three meals for two people, you pay $72 on one of the basic plans. That works out to be $12 per plate. On the TB12 plan, you pay $78 per box, or $13 per plate.

Besides the shipping charges, PeachDish meals run around $12.50 per plate for a meal feeding four people or $13 per plate for a meal feeding two people. Some meals, like those in the special 'Ribbon Series' category are much more expensive.

Customizable Options

Compared to PeachDish, Purple Carrot's customizable options are limited. With the exception of the TB12 plan, you can mix and match meals from the weekly menu, and you can change your plan if you'd like to.

PeachDish has the option to subscribe to a service or shop as a guest, and as long as you make the $45 minimum order, you can order as much or as little food as you'd like.

What Makes These Companies Stand Out

Both Purple Carrot and PeachDish have found niche markets within the meal kit service industry, and for good reasons. They target different sets of customers. For myself, there were things I liked and didn't like about both these companies.

Purple Carrot

Pros:

Even with no meat, the food was delicious and flavorful.

I liked that the company suggested the idea of composting scraps and leftovers.

I liked the simplicity of knowing exactly how many meals I was getting each week without having to spend time online sorting and shopping to get my box just right.
Cons:

For meals with no meat in them, Purple Carrot's prices seemed a bit expensive.
PeachDish
Pros:

The food really was tasty.

Being able to shop as a guest so that you can try out PeachDish before you subscribe is a great idea.
Cons:

The shipping costs and the high costs of the meals themselves made this meal kit service too expensive to try more than once or twice.

Organizing a box with so many options available for serving sizes, menu items, etc. could be time consuming.
Alternatives

There are a lot of other good meal kit delivery options to try. If you like the vegan lifestyle, you might want to try Hungryroot. If you're looking for something family friendly, consider Gobble, and if you want delicious food at decent prices, Blue Apron and Plated are both great companies to try.

Conclusion

When I compare Purple Carrot and PeachDish, PeachDish wins for deliciousness, but Purple Carrot wins for its simplicity and because it's gentler on my pocketbook. While I liked the food for both of them, given the choice, I would probably choose Blue Apron or Sun Basket over either of them.