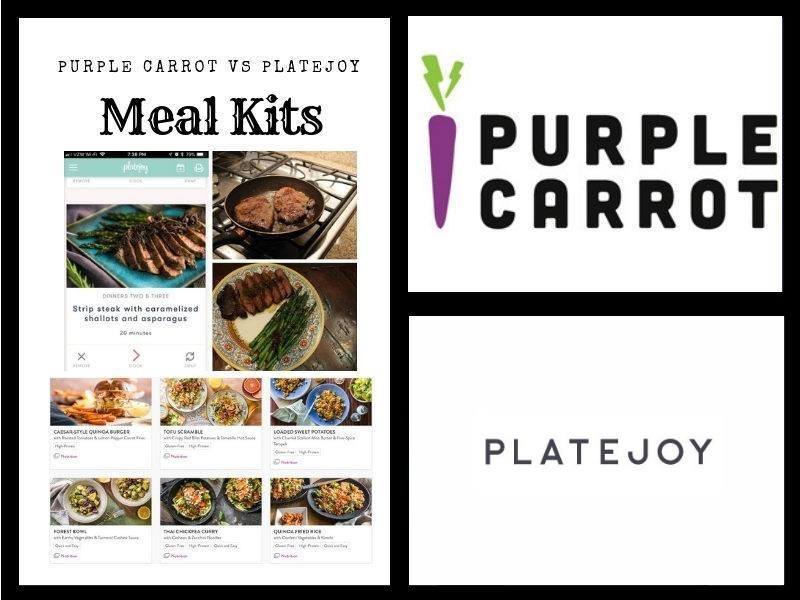 Over the past few years, meal kit delivery service sector has grown from an outlying market focused on weight loss to a full-fledged industry of its own.

Many of the relative newcomers provide dinner solutions for busy people. Some companies have add-ons for breakfasts, lunches and sides. Most of them are concerned about providing good nutrition as well as delicious food that's convenient to prepare, but some companies focus on the nutritional aspects more than others.

In this Purple Carrot vs. PlateJoy comparison, I'll show you how two meal service companies work to address both dietary targets and requirements for easy, delicious dinners. These companies have developed their own niche markets, and they dovetail their specific company goals and specialties to satisfy their target customers.

Types of Meals

When you're considering the types of meals these companies provide, you also have to look at why they're providing the kinds of services that they do.
Purple Carrot is a plant-based company that focuses solely on dinners. A box containing ingredients and recipes for three delicious vegan meals for two people arrives on subscriber's doorsteps every week.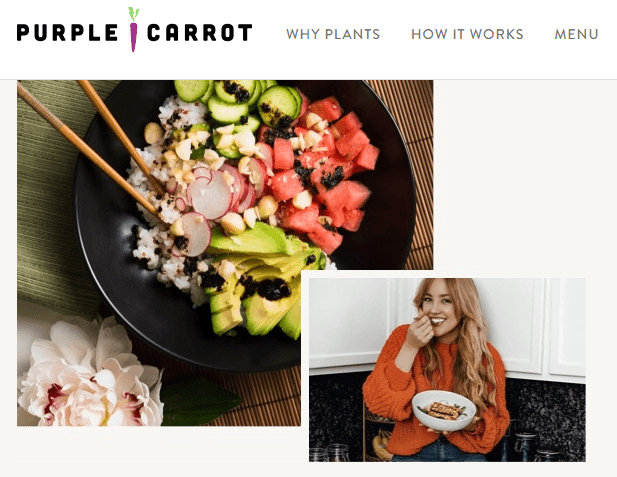 While still diving deep into nutrition, PlateJoy takes a different approach. This company is geared more toward meal plans and recipes than toward meal kits, with the goal of helping prevent or manage diabetes.

Because Purple Carrot focuses solely on dinners, its business is direct and simple. There are three basic plans to choose from: a quick and easy plan, which generally gets a meal to your table in 30 minutes or less, a high-protein plan containing around 20 grams of protein per meal, and a chef's choice gourmet style plan. There's also a plan called TB12 that's gluten free and focused on high performance.

All of Purple Carrot's plans are built around feeding two people for three nights each week. There's a weekly menu with six offerings to choose from, and that includes three meals for each plan.

Most of the meals fall into more than one category. The Black Bean Burrito, for example, works for both the high protein and the quick and easy plans. The online menu labels the recipes with the plans they fall under. You can mix and match meals between plans for every plan but the TB12.

The weekly menu also has a nutrition link. When you click on it, you get a full drop-down box with nutrition facts similar to the nutrition labels you find on foods that you purchase at the grocery store.

One of the biggest differences between Purple Carrot and PlateJoy is that PlateJoy doesn't send you food directly the way that Purple Carrot does. Instead, PlateJoy focuses on helping you plan your meals.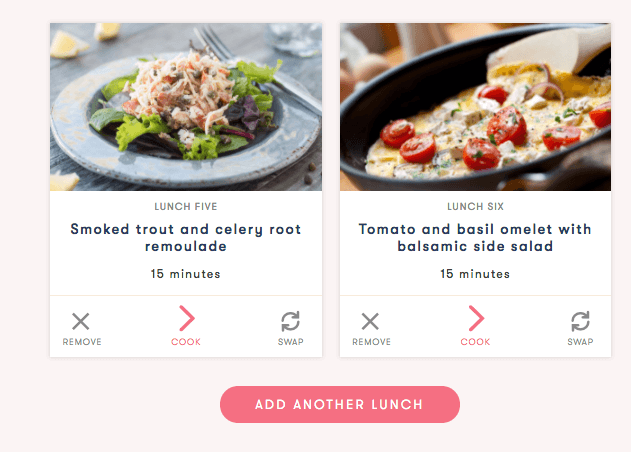 PlateJoy has an advanced lifestyle quiz to help you determine your foodie lifestyle and preferences. This includes how many people you'll be feeding each week and the size of the portions you want, so you can take into account things like weight loss goals and foods you like to eat.

With PlateJoy, you can get unlimited meal plans personalized to you, and you can order meal plans for dinners alone or add in breakfasts, lunches, and snacks. There's nutrition information for every meal, and a personal nutrition coach to help answer your questions and develop your meal plans.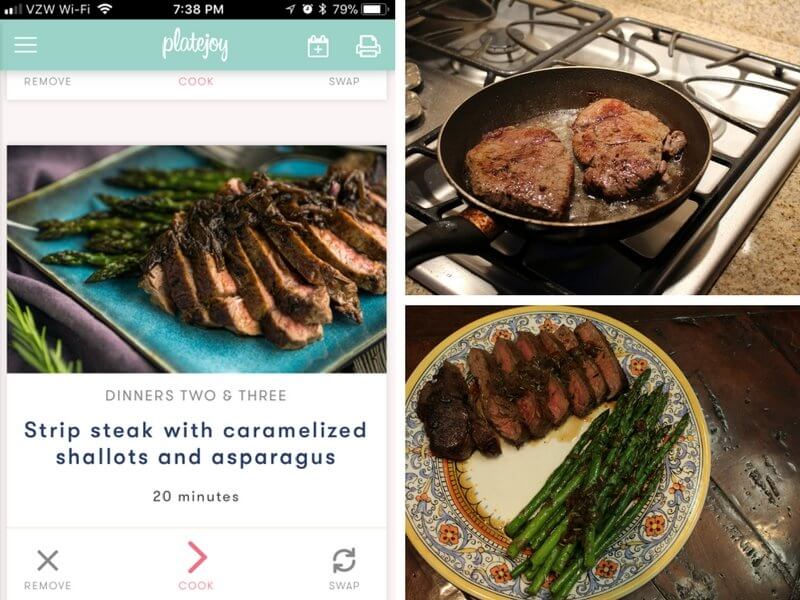 There are two features from PlateJoy that I really liked: one, you can add your own favorite recipes to your menus, and two, there's a digital pantry that keeps track of what you already have on hand. This is great for making sure you have everything you need for making a meal without accidentally overstocking on basic items like olive oil and seasonings.

This digital pantry can also be helpful when it comes to managing what's in your refrigerator. If you've ever had produce go bad because you purchased the same thing twice without realizing it, the digital pantry might be a great friend for you when it comes to reducing waste.

Unlike Purple Carrot, PlateJoy doesn't directly deliver your ingredients to your door. Instead, you can get quick shopping lists sent to your phone or have food delivered to your door through a third-party service.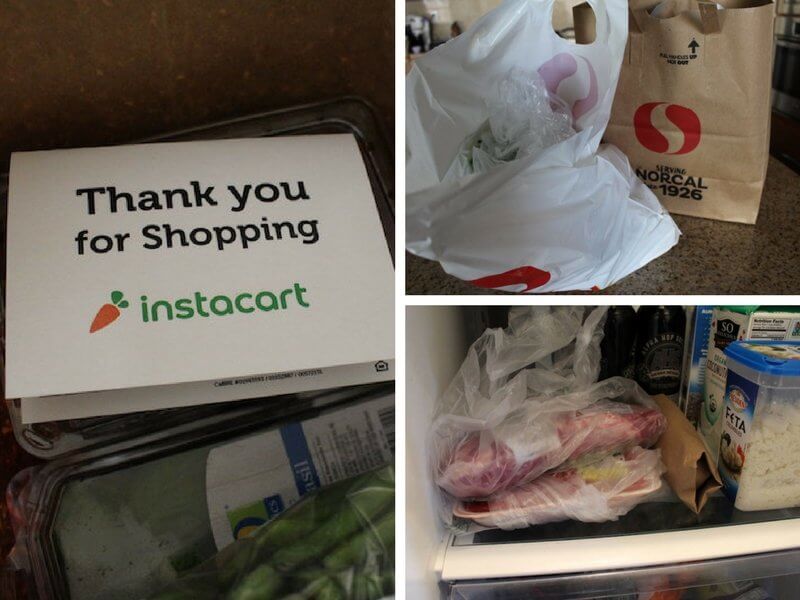 If you want your groceries delivered, PlateJoy works with a company called Instacart to make orders through the local grocery stores that you choose.

Signing Up And Cancelling

With Purple Carrot, you sign up by entering an email address and creating a password. Once you're in the system, you can customize your weekly recipes. You enter your billing and shipping information when you check out.

To cancel your Purple Carrot orders, subscribers have to go into the profiles section on their accounts and then into account settings. Next to the subscription status is a link for changes. Clicking on that link gives you the option to suspend your deliveries for up to ten weeks or to permanently cancel your account.

If you decide to go with the permanent cancellation, you will have a short survey to fill out and a few other steps to complete.

To create your account with PlateJoy, you enter your email address to start your ten-day free trial. You'll need to enter a credit card number to order the services. Once your free trial has ended, your credit card will be billed for the next round of meal plans.

There's a cancellation link on the website. You can also start the cancellation process by emailing the company at hello@platejoy.com.

Packaging And Delivery

Purple Carrot's ingredients come in a recyclable cardboard box. Most of the internal packaging can be recycled, too, and the company promotes the idea of composting leftover food scraps.

This company has free delivery across the entire continental United States, although there aren't deliveries for every area of every state. You can email the company at hello@purplecarrot.com to find out if there are delivery options in your area.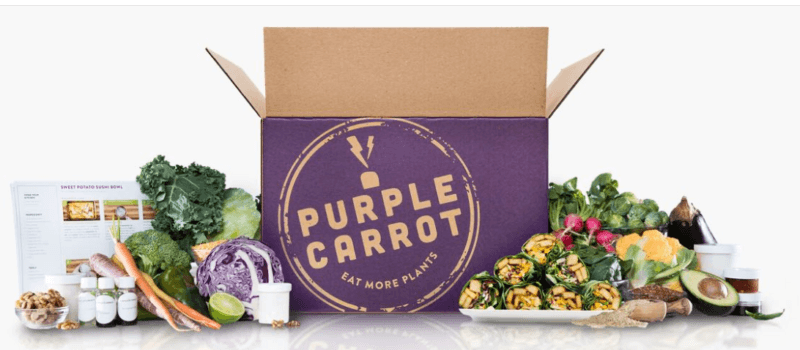 PlateJoy is also a nationwide company, but rather than shipping boxes of food, PlateJoy partners with Instacart for those who want groceries delivered. PlateJoy's meal plans are delivered separately from the groceries.

Pricing

Purple Carrot's pricing strategy is simple. For all of the basic plans, you pay $12 per plate, or $72 for a weekly box of ingredients. The TB12 plan costs $13 per plate, or $78 per week.

Costs for PlateJoy vary depending on what subscription you purchase and whether or not you order groceries through Instacart or do your own grocery shopping.

The basic PlateJoy meal planning subscriptions come in six-month packages for $69 (around $12 per week) or twelve-month packages for $99, or about $8 per week. The packages are billed in one installment.

PlateJoy's weight loss plans come in three-month subscriptions for $89 and six-month subscriptions for $119. This averages out to around $20-30 per month for the meal plans.

The cost of the groceries depends on what you're ordering and what prices are like in your local area. Instacart will deliver food at $7.99 for a one-hour delivery or $5.99 for a delivery made in two hours longer. If you consistently order more than $35 in food, you might consider getting the $149 yearly subscription to Instacart, which covers the delivery fees for that year.

Customizable Options

Customizable options with Purple Carrot are limited but straightforward. You can mix and match meals from any of the weekly options for any of the basic plans, but not with the TB12 plan. You can also change plan preferences and skip deliveries week to week.

PlateJoy's system is more complex, but also more customizable. You can set up meal plans for any type of meal, order groceries online through Instacart or pick them up yourself, and you can customize meal plans for weight loss and other dietary needs. You can also add your own favorite recipes to your PlateJoy menu plans.

What Makes These Companies Stand Out

Both companies offer unique ways to address dietary needs. Purple Carrot's vegan dinners suggests a long-term lifestyle change that starts with dinnertime. PlateJoy jumps right in with full meal plans. There are things I liked and didn't like about both companies.

Purple Carrot

Pros:

Although I generally prefer meat in my meals, I was pleasantly surprised with Purple Carrot's variety and interesting, delicious dinners.

I liked that the company promotes composting the leftovers.
I'm a fan of the free shipping, too.

Overall, the simplicity of this plan is a hallmark trait. It's easy to know what you're going to get, and you can customize your options without spending a ton of time at the computer.
Cons:

For a meal with no meat, the price per plate seems a little bit high.

Compared to PlateJoy, there's room for growth where customizable options are concerned.
PlateJoy

Pros:

You can customize almost everything about PlateJoy's meal plans.
The digital pantry is a huge plus that helps reduce food waste.

PlateJoy's focus on preventing or managing diabetes makes it so that some insurance companies will pick up the cost of the meal plans.

The free trial is nice.

You can sync your PlateJoy plans with your Fitbit.
Cons:

PlateJoy's business plan is a lot more complex than Purple Carrot, which means there's more time spent considering your options at the computer.

You either spend time at the store doing your own grocery shopping, or you pay a little bit extra for a third-party grocery delivery service.
Alternatives

PlateJoy and Purple Carrot are just two meal kit options available. If you're looking for weight loss plans, both Medifast and Nutrisystem can send food to you. If you're interested in vegan meals beyond what Purple Carrot has to offer, you might try HungryRoot or Daily Harvest.

If you're simply interested in a good, well-rounded dinner plan, Blue Apron, Sun Basket and Plated are some other great options.

Conclusion

When it comes to Purple Carrot and PlateJoy, I like PlateJoy best. It's nice to have the option to focus on weight loss and other dietary needs and still be able to include your own favorite recipes. Even though you need to use Instacart for grocery delivery, the customizable options make PlateJoy a winner.