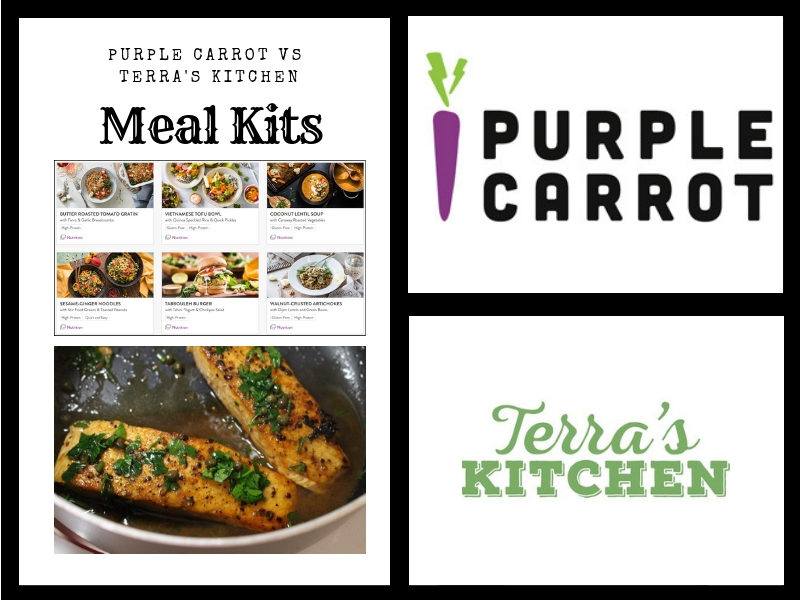 If you're interested in finding out more about meal kit subscription services, you might be interested in this Purple Carrot vs. Terra's Kitchen comparison.

Both companies focus on bringing superior nutrition and great tasting meals to your table, and they have both found ways to be ecologically friendly.

However, there are a lot of differences between the two companies, as well. In this comparison, I'll share some of the things I've learned about each company so that you can have the information you need to make a choice between services.

Types Of Meals Offered

Purple Carrot focuses solely on providing vegan meals in boxes that contain three dinner recipes for two people each week.

There are three plans—the Quick and Easy plan, which gets dinner on the able in about half an hour or less, the High Protein plan, which includes around 20 grams of protein per meal, and the Chef's Choice plan, which provides gourmet-style meals.

Purple Carrot also has a high-performance gluten-free plan called TB12. It's a little bit more expensive and less customizable than the other plans.

For each of the three basic plans, Purple Carrot offers three different meals, with a total of six meals to choose from for each weekly menu. Some of the meals fit into more than one category.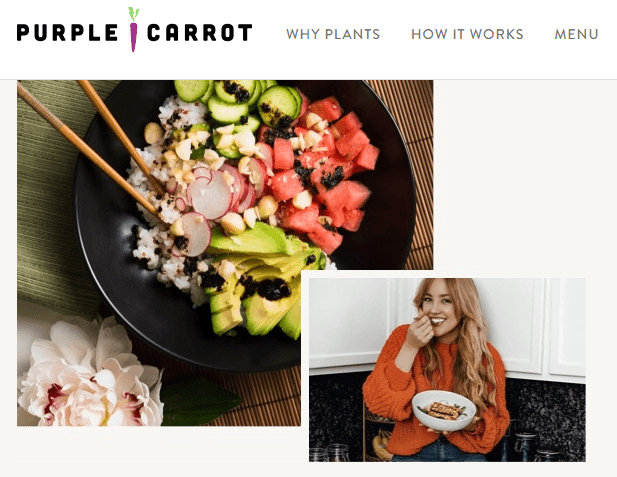 For example, the Sesame Ginger Noodles with Stir Fried Greens and Toasted Peanuts fits into both the High Protein and the Quick and Easy plans.

From the menu section on the Purple Carrot website, you can click on a nutrition link under each meal option to get a full drop-down nutrition box. The menu offerings are also labeled by what plan or plans they fall under, including whether or not they're gluten free.

Food from Terra's Kitchen is both health conscious and environmentally conscious. Meats are non-GMO, hormone-free and antibiotic-free. Wherever it's possible, this company uses organic foods and sustainably-sourced seafoods.

Scraps left over from prepping the food are sent back to local farms to be used as animal feed.

Terra's Kitchen meals are based on the principles of the Mediterranean diet, and there are more than 50 recipes to choose from. Besides dinner kits, Terra's Kitchen offers salads, snacks, lunches and smoothies. Meals are usually ready within 15-30 minutes.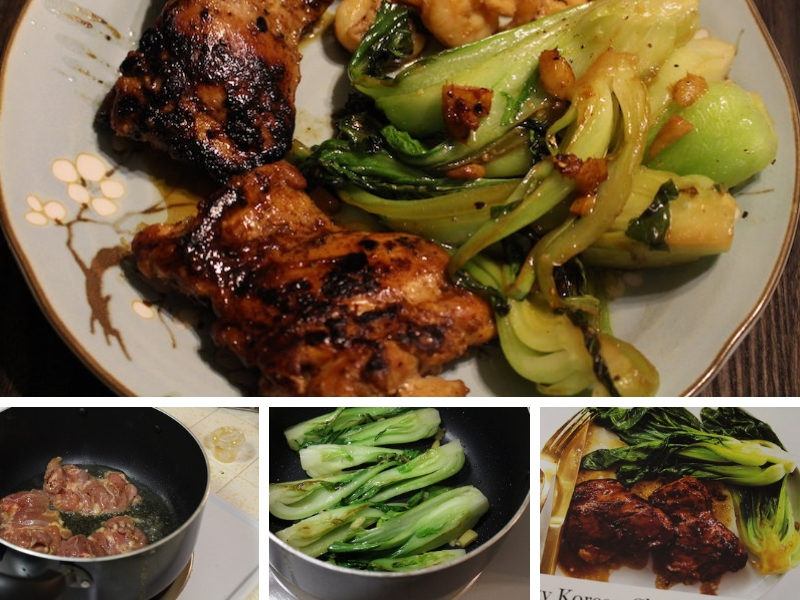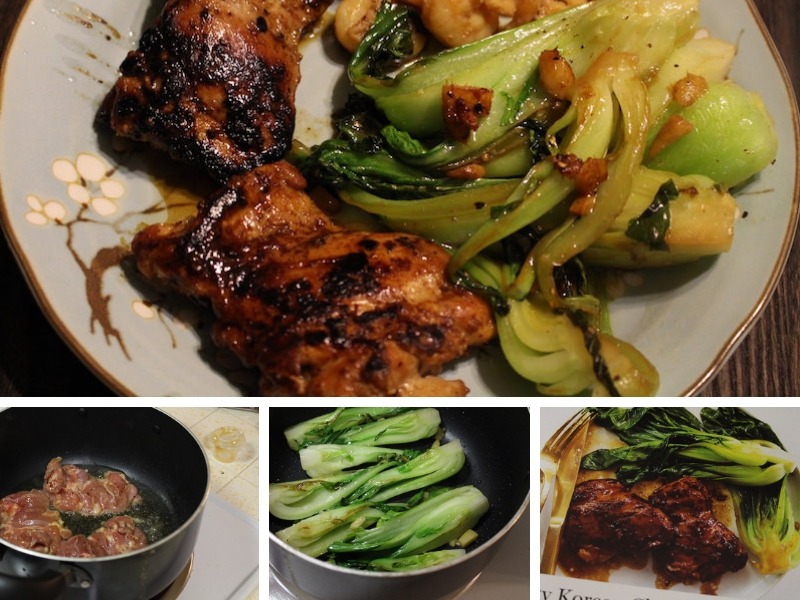 Terra's Kitchen also has a weekly subscription. Ingredients are packaged in separate containers to prevent cross-contamination and are shipped in a special temperature-controlled box that keeps food fresh. You can order as many as you want of any item you want using the six powerful filters to choose what foods you want to receive ingredients for.
You can start by choosing whether you plan to feed two people or four people. Then you can use the filters to choose dinners, lunches, breakfasts, snacks, beverages and desserts.

The filters can also be used to eliminate recipes with specific allergens, including dairy, eggs, gluten, peanuts, seafood, shellfish, soy, and tree nuts.

You can also search for family meals, paleo, gluten-free, low-calorie, vegetarian, vegan, pescatarian, lean and green, and keto meals, and you can search for foods based on the kinds of meat you like to eat.

There are advanced filter options, as well.

One of my favorite perks of Terra's Kitchen is that it partners with @grapefriend to provide a wine and beer club. Clicking on a particular meal shows you some suggestions for wine pairings that you can order, as well as step-by-step directions with pictures to show you how to prepare the food.

With Terra's kitchen, some basic items such as salt, pepper, and olive oil may be needed in your home pantry.

Signing Up and Cancelling

To sign up with Terra's Kitchen, all you have to do is start ordering. The account is created when you check out. You enter your zip code and address, select your preferences and delivery options, and customize your first delivery.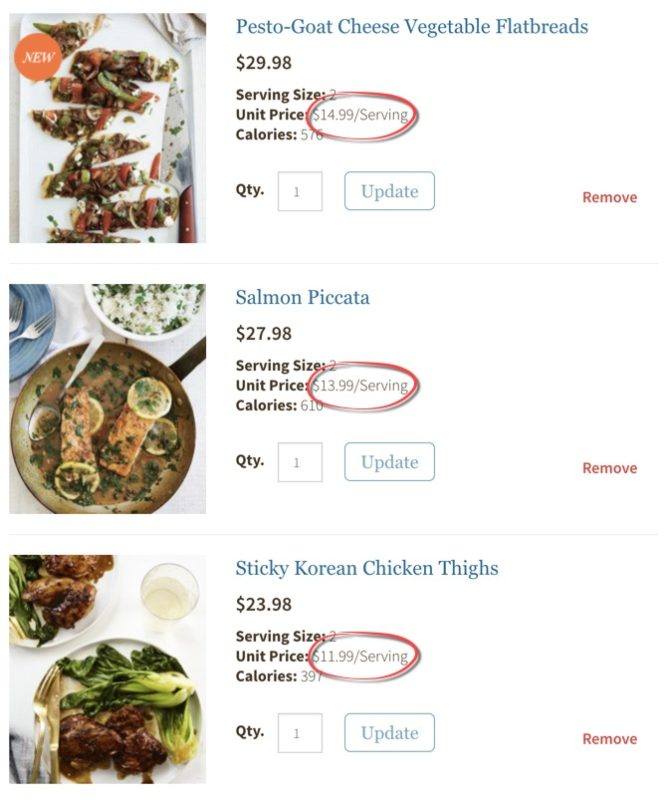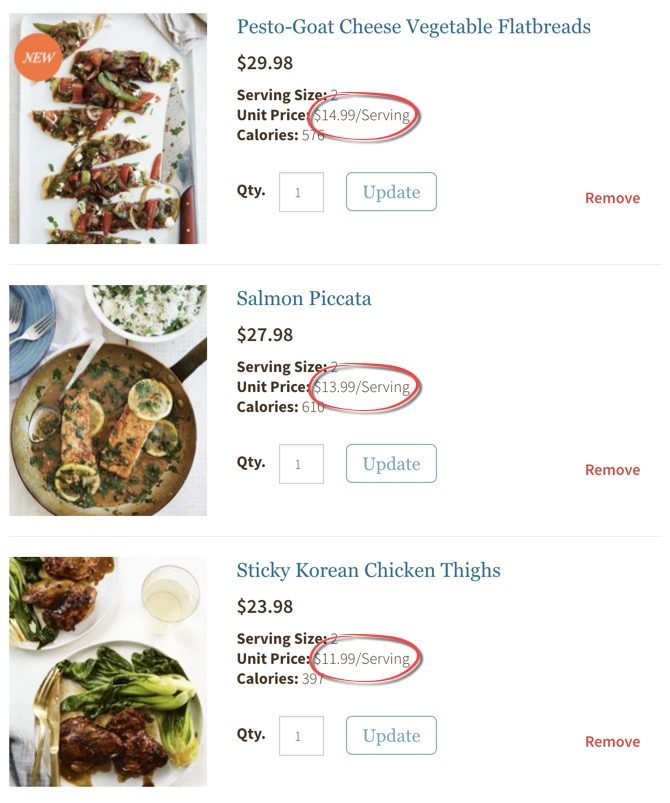 Signing up with Purple Carrot is easy, too. You start by entering an email address and creating a password. Then you customize your weekly delivery. When you go to check out, you enter your billing information and shipping information, and you're done.

To cancel with Terra's Kitchen, you go to your account settings. In the top right corner you'll find subscription settings. All you have to do is click the 'cancel my subscription' button and follow the steps, and you'll receive an online confirmation that your service has been cancelled.

You can restart with Terra's Kitchen any time by logging into your account and clicking 'reactivate.'

To cancel with Purple Carrot, go to your profile on the website and navigate to 'account settings.' Next to 'Subscription Status,' click 'change' and choose to either cancel your account or pause it for up to ten weeks.

If you cancel with Purple Carrot, you'll receive a few further instructions and a short survey to complete.

Packaging And Delivery

Purple Carrot always has free delivery, which is a plus for me. The company ships across the contiguous 48 states. If want to find out if they delivery in your area, you can send an email request for more information to hello@thepurplecarrot.com.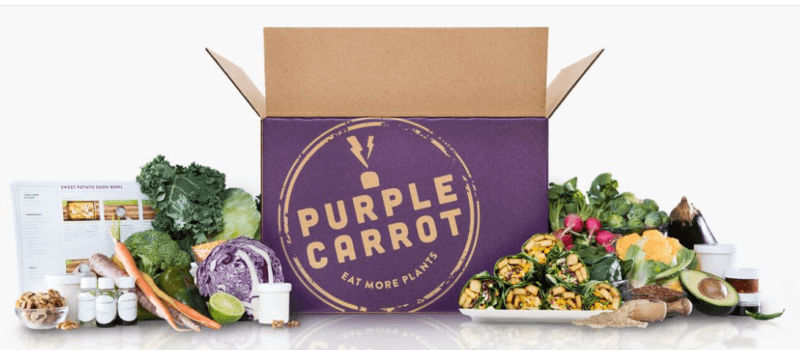 Both Purple Carrot and Terra's Kitchen are concerned with ecological shipping, but they address it in different ways. Purple Carrot relies on recyclable packaging, while Terra's Kitchen ships its food in a climate-controlled vessel that's designed to be sanitized and reused many times.

Terra's Kitchen promotes its vessels as being greener and more economical to use over time. The vessels can be reused for to 100 times. Inside the vessels, ingredients are stacked on shelves in individual sealed containers rather than in plastic bags to keep foods in good shape.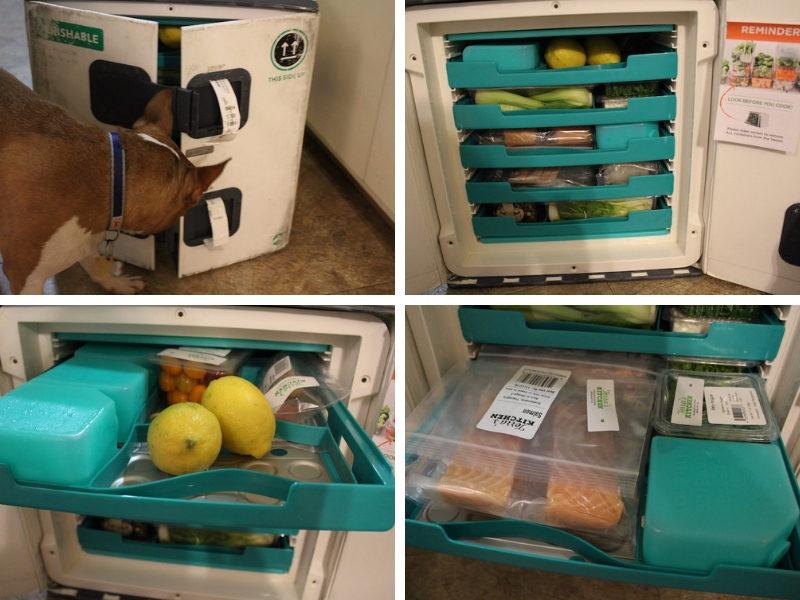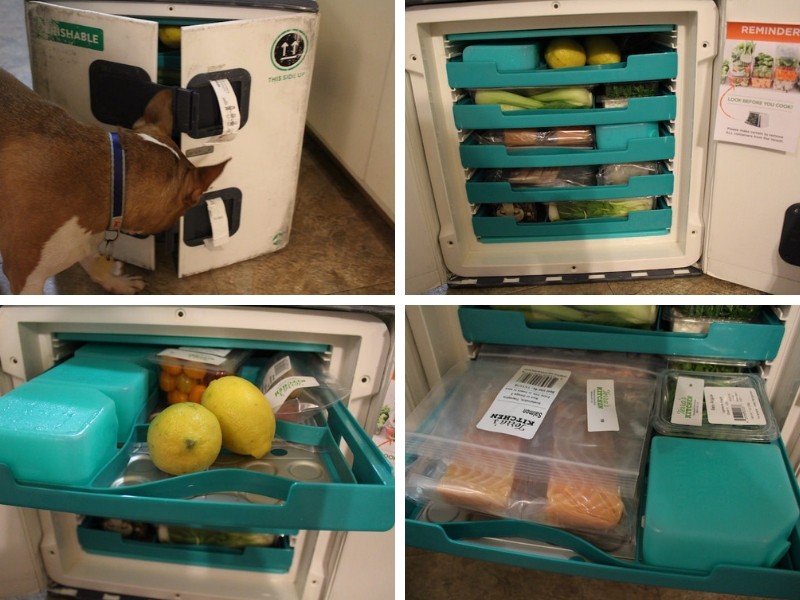 Rather than investing in delivery fleet, Terra's Kitchen works with UPS and FedEx to deliver food. The first week of delivery is free. After that, orders of $100 or more have free shipping, and orders less than $100 cost $6.99 per delivery.

Pricing

Terra's Kitchen meals are priced individually and generally cost around $10.99-12.99 per serving for a dinner. The price varies with how much you buy, though.

For example, the Skillet Lemon Garlic Chicken and Rice with Roasted Broccoli costs $9.99 per serving if you order enough to feed four people but $12.49 per serving if you only order enough for two people.

Grab and Go items start at $1.99 each. There's a $72 minimum order before Terra's Kitchen will ship your box.

With Purple Carrot, the price depends on the plan you order. The basic plans cost $12 per plate, or $72 per week, and the TB12 Performance plan costs $13 per plate ($78 per week).

Customizable Options

With its strong filter system and ability to order without a plan, Terra's Kitchen might be one of the most customizable meal kit delivery systems I've seen yet.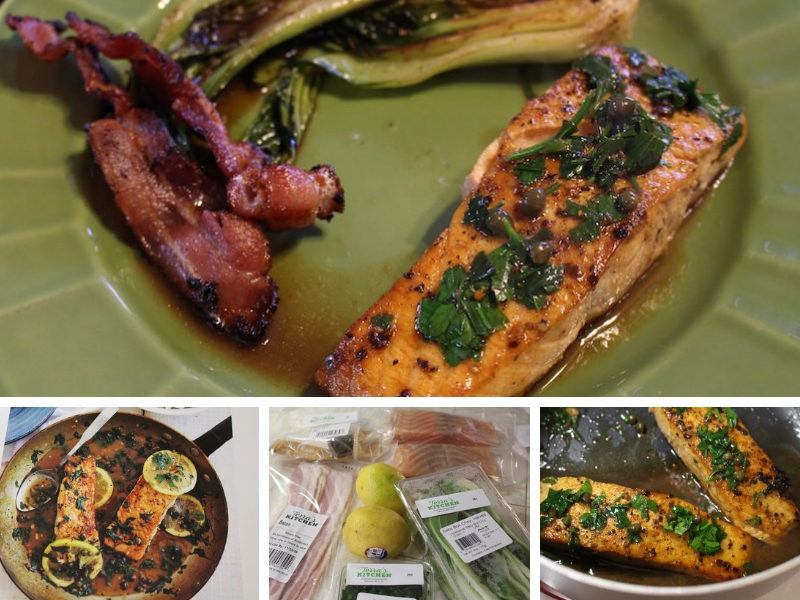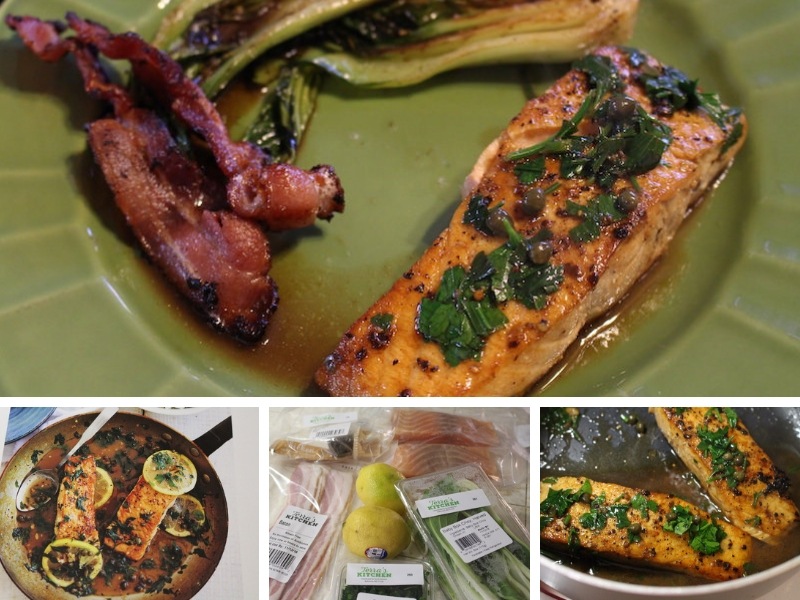 Purple Carrot has some decent if somewhat ordinary options for customization, too. You can change your plans, skip weeks, and mix and match meals within the weekly menu options. Customizing your weekly menu requires you to go into your account, select 'upcoming meals' and then click 'change meals.'

Unlike Purple Carrot's basic plans, meals on the TB12 plan can't be customized.

What Makes These Companies Unique

Both these companies focus on providing nutritious foods in interesting, delicious ways, and there are things I like and dislike about both of them. Here are some of the things that stand out in my mind when I'm comparing the two.

Purple Carrot

Pros:

The plans are straightforward and simple, so I don't spend hours trying to customize my box or my plan.
Purple Carrot's meals are delicious and flavorful.
The free shipping is nice.
Cons:

For meals with no meat in them, the price seems high.
The plans could be a little more customizable.
Terra's Kitchen

Pros:

The filters for searching for meal types are some of the best I've seen so far.
Terra's Kitchen uses a unique vessel for shipping food that saves money and is a better green solution in the long run.
Terra's Kitchen has a wine club through @grapefriend.
There are a lot of really great customizable features with Terra's Kitchen.
Many of the meal choices contain meat, which is a plus for me.
Cons:

The price per plate is still beyond what you'd pay in the store for similar ingredients.
If you're looking for a simple meal kit subscription service that you don't have to customize every time, this one isn't it. There are no autos=shipments, so you won't get your order until you've taken the time to organize it and place it.
Alternatives

There are a lot of great alternatives to Purple Carrot and Terra's Kitchen. Blue Apron is a nice stand-by meal kit delivery service with traditional comfort-type foods and a good reputation.
Daily Harvest and Hungryroot are both based on vegan principles, like Purple Carrot, while Green Chef provides nice portion sizes and plenty of meat.
Conclusion

Between Purple Carrot and Terra's Kitchen, I choose Terra's Kitchen. I like having meat in my meals, and although Purple Carrot's vegan meals are delicious, I really like the way Terra's Kitchen is set up with such strong search filters. The vessel is a great idea, too.