I have done a lot of sous vide reviews over the past couple years, but had never invested in a vacuum sealer because using standard ziploc bags is pretty easy to cook proper sous vide. But when I was contacted by the manufacturer of the Sea Maid Mini Portable Vacuum Sealer, I was definitely curious to try out what I learned with my first vacuum sealer. After all, they come highly recommended by those that do frequency sous vide cooking.
Could cooking it improve my cooking? Would it make it easier? Let's find out.
==> Get The Sea-Maid Mini Vacuum Sealer Here
Getting Started With Sea Maid Vacuum Sealer
As someone that hates reading instructions, I figured I could learn how to work the vacuum sealer pretty quickly. I plugged it in, and got a bag ready with my steak. Inside the bag I put some butter and a couple slices of garlic. Normally, I'd put a sprig of rosemary too, but I was out. I ended up using some dried rosemary in the final pan during searing.

At first, the sealer wasn't working properly. What was I doing wrong? I opened up the sealer, pressed it down on the bag, but the air wasn't getting sucked out. Was I being too impatient? So I left it for a minute or two. This was definitely taking too long!
Well, I finally opened up the instructions and found out that there was no problem with the sealer at all. I was doing it wrong… Oops! Turns out you have to place the edge of the bag in a precise location for the machine to suck out the air. This is my main critique of this machine! It would be easier if I could just press the edge of the bag up to a "stopping point", then hit "start" to get a good seal going. With the current system, I have to open up the vacuum sealer, place the edge of the bag right in the perfect location, then close the sealer without letting the bag move.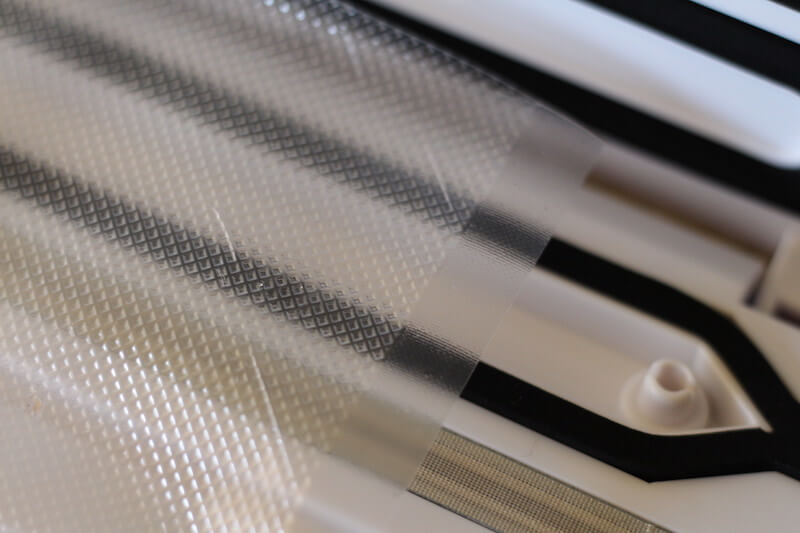 Considering that the sealer is a little tough to crack open and snap closed, it took me 2-3 tries to get it right on the edge properly.
However, once I got the edge problem figured out, Sea Maid vacuum sealer worked like a charm. It sucked the air right now, and created a very solid seal along the edge of the bag. You can see from the image below that it even sucked some of the juice from the steak. That's some good suction power!

And this is where I finally figured out why the best sous vide chefs are using vacuum sealers – it was a lot easier to just drop the steak into the hot water bath and not worry about it. Using ziploc bags, I find myself always worrying about whether or not the seal will be broken. Though the seal on a bag has never broken, the plastic has broken several times on long cooks (24 hours or more) with items like briskets or whole turkeys.
It can be extremely frustrating to cook a brisket for 48 hours then have a bag break and start making pork stew instead. Gross. Then you have to clean your everything very thoroughly so the fat that's stuck inside your immersion circulator doesn't stay there.
The solid bags probably helped too.
After two and a half hours, the steak was ready. The vacuum seal held up without issue, and my steak was perfectly cooked as usual.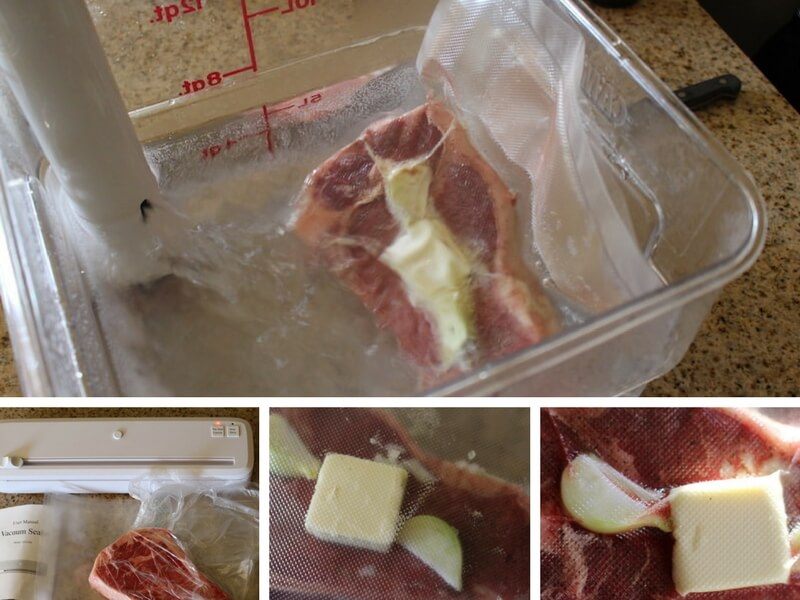 Overall, I'm pretty happy with this vacuum sealer from Sea Maid. It's an inexpensive vacuum sealer, and it works as intended. It's very light weight and easy to store. It's a great starter product for someone doing meal planning, sous vide, or storing small amounts of food.
It's easy to use too! The seal was tight, and it did solid job of removing air from the bag. It was a little hard to open and close, and I think there could be a better system for bag-opening placement, but these are small complaints considering the price point of this sealer.
If you plan on doing a large amount of food on a regular basis, or want to start sealing larger bags, then you will need to upgrade to a more robust vacuum sealer for food.