What do you look for most in a delicious, nutritious dinner?
For many people, dinnertime is now as much about convenience as it is about good food and nutritious options. Finding time to plan meals, do the shopping and prep ingredients before cooking and cleaning up is just too time-consuming for many people.
This could be one of the reasons that meal kit delivery services have become so popular in the last few years. Besides providing tasty, nutritious meals, these companies allow people to spend more time at home.
In this Sunbasket vs. Hello Fresh comparison, I'll share with you how two of these companies work to bring you recipes and ingredients that make your life easier.
If you're interested in trying a meal kit delivery service, you'll be able to see the kinds of things I consider when I evaluate them. Then you'll know what kind of questions to ask as you choose a company to try.
Types of Food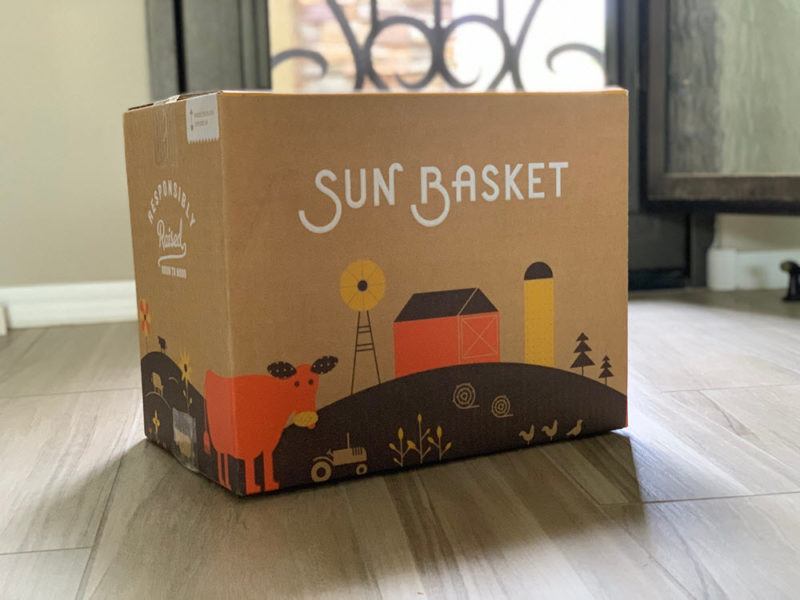 Sun Basket is one of the best meal kit delivery services for providing the highest-quality ingredients. The produce is organic, the meats are antibiotic-free and hormone-free, and the seafood is wild-caught and sustainably sourced.
Both Sunbasket and Hello Fresh pre-measure the ingredients before shipping them to you, so there isn't a lot of waste. They also sort the ingredients by meal, which makes it easy to find what you're looking for when you're ready to cook. Sunbasket meals can generally be on the table within about half an hour.
Sunbasket and Hello Fresh also both use subscription plans to help you get the recipes you want. This means that once you sign up for the service, you choose the types of meals you want to receive. While you can often branch out beyond those choices, the plans give you a place to start when you're looking at the weekly menu.
There are 18 options on the weekly rotating menu for Sunbasket, and you can mix and match the recipes you want from any of them. Hello Fresh has 15 menu options per week. You can mix and match those, too, with the exception of the veggie plan, which only has three dinner options per week.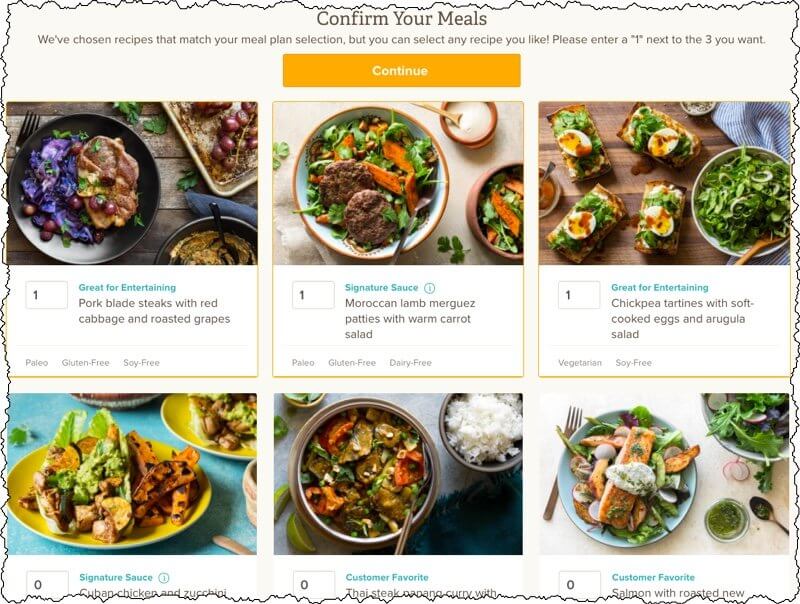 Hello Fresh has three subscription plans: the classic plan, the vegetarian plan, and the family plan. You can decide whether to feed two people or four people for the vegetarian and classic plans, but the family plan recipes are all scaled for four people. You can get two or three recipes per week with the family plan and two, three or four with the classic plan.
Sunbasket also has classic and family plans, but they're set up a little differently. Once you've settled on a plan, you can also choose a menu to try.
For the Sunbasket classic plan, this includes chef's choice, paleo, lean and clean, gluten-free, vegan, vegetarian, Mediterranean, Pescatarian, diabetes-friendly, and quick and easy menus. You get three recipes to try each week for either two people or four people.
The Sunbasket family plan has a chef's choice menu, which includes items like tacos and pasta, and a vegetarian option. The chef's choice menu also includes 'kids can' steps in the recipes, so children can get involved in the cooking process in a safe and fun way. You can get recipes for two, three, or four nights a week, but there are only six recipes per week that are designed for the family plan.
If you're looking at the online menus for both Sunbasket and Home Fresh, you might see labels on the individual recipe offerings. Sunbasket, for example, labels the recipes by the menus they fall under, such as Mediterranean or diabetes-friendly. You'll also see a label for speedy meals.
On the Hello Fresh online menu, you can find out which food allergens are omitted from the recipe, and you'll find markers for things like hall-of-fame, gourmet, calorie-conscious and carb conscious, and twenty-minute meals.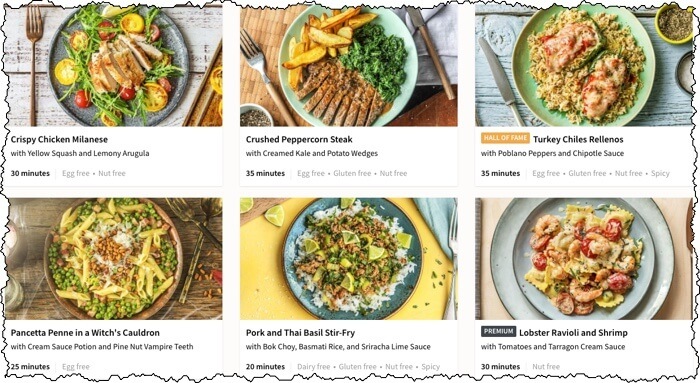 There's also a label for dinner-to-lunch meals, which allow you to make dinner and then use the leftovers to create an entirely different meal for a take-along lunch the next day.
You can't view the Hello Fresh recipe cards unless you've signed up. However, once you do, you have access to the complete recipe archives, which include around 2,500 recipes.
You can search through these recipes by filters such as world cuisines, quick meals, hall of fame, family friendly, easy to cook, and more. The recipes can be downloaded, and you get nutrition information with each one.
One other thing that I liked about Hello Fresh is that there's a wine option. Most meal kit delivery services that I've tried don't offer that.
Signing Up And Cancelling
When you click the 'get started button for Sunbasket, you get a page where you can enter an email address, password, zip code and your name to create an account. Then you choose whether you want the classic plan or the family plan and select the menu you'd like to try.
Signing up with Hello Fresh is similar. You choose your plan based on how you want to eat and then you pick the number of people you'll be cooking for and the number of recipes you'd like to get each week.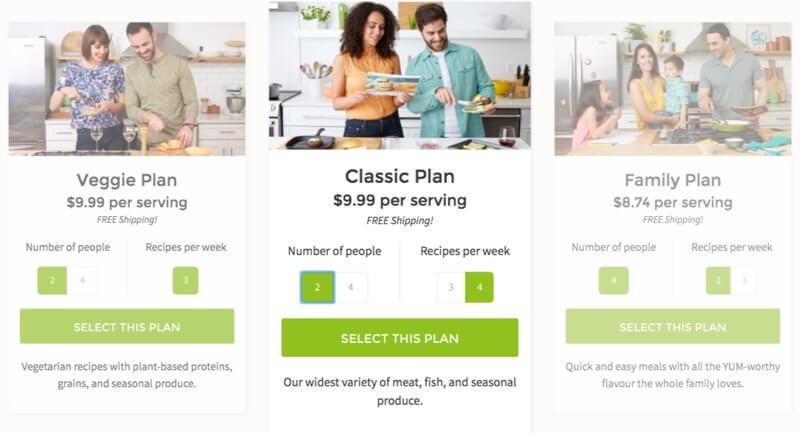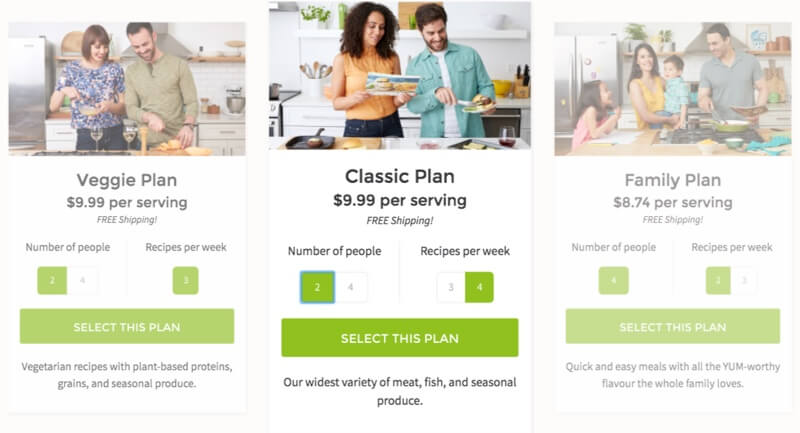 You can start the Sunbasket cancellation process online using a link under the 'manage weekly deliveries' section of the frequently-asked questions. However, the link is a little difficult to find. I had to call customer service to cancel my subscription.
Cancelling with Hello Fresh was just as frustrating. Although you can cancel online, there was a mix-up with my order, and I ended up on the telephone with customer service for around 45 minutes.
Packaging And Delivery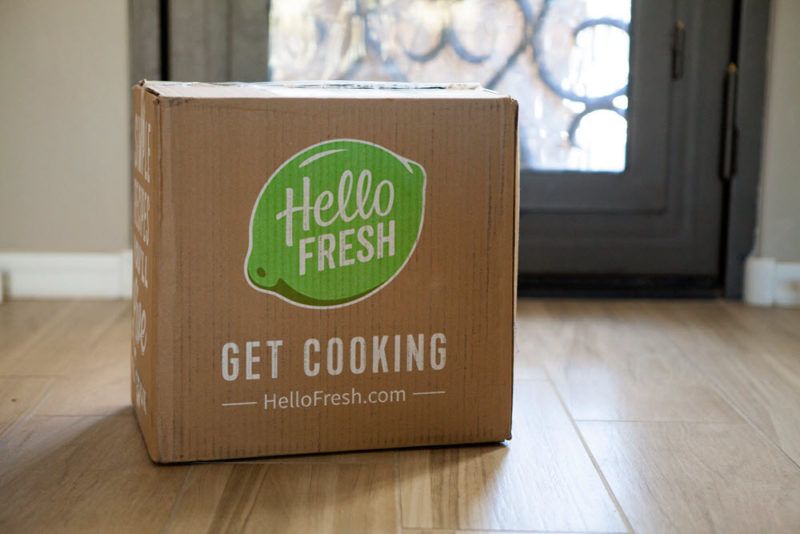 Both Sunbasket and Hello Fresh package their food in materials that can mostly be recycled or composted. Hello Fresh sends its ingredients in brown paper bags inside cardboard boxes.
Sunbasket's cardboard box, plastic bags and jars, and paper inserts can all be recycled. Hello Fresh occasionally uses some linings during extreme weather that can be disposed of rather than recycled.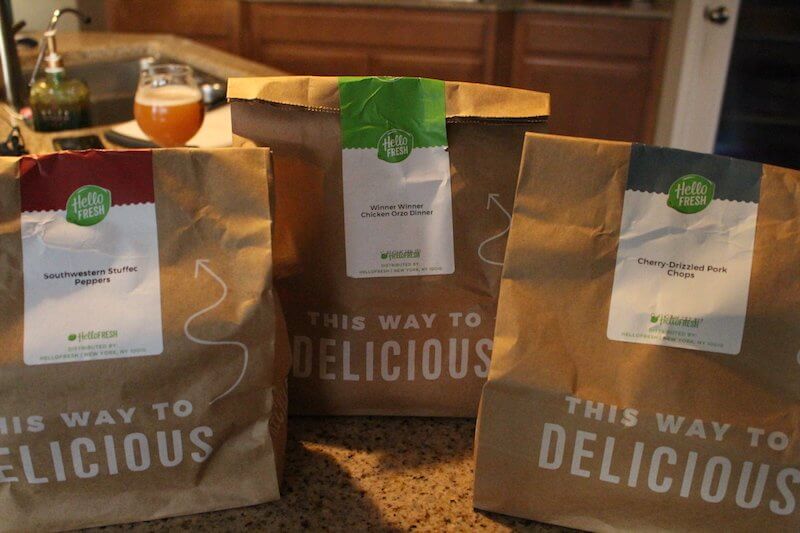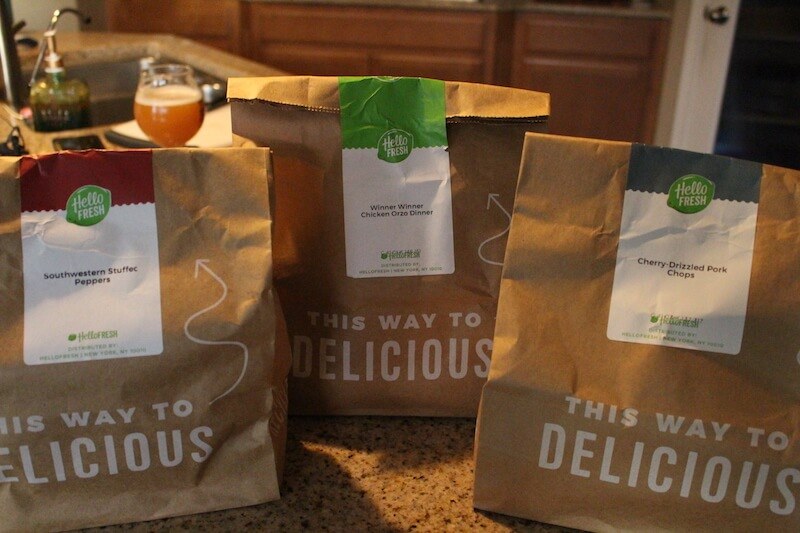 Both companies ship across most of the continental United States, although Sunbasket doesn't ship ingredients to Montana or parts of New Mexico. Sun Basket shipping is free for the first week, and then there's a $6.99 shipping charge for each week.
Hello Fresh has a shipping fee of either $6.99 or $7.99, depending on the plan and the amount of food you order.
Pricing
Sunbasket costs $11.99 per serving for the classic plans and $10.99 per serving for the family plans.
In contrast, Hello Fresh meals vary by the plan, the amount of people you're feeding, and how many recipes you get in a week. It costs $6.99 per serving for a four-person box on the veggie plan, or $8.99 per serving for two people.
On the family plan, you pay $7.49 or $7.87 per serving for three meals or two meals per week, respectively. Costs per serving for the classic plan menus range from $7.49 to $9.99.
Customizable Options
The variety of menu options under Sunbasket classic plans plus the ability to mix and match the meals you want from any menu gives you a lot of options. The family plans are a little bit limited because there are only six options to choose from each week, but since you only get three meals on the family plans, you still have a decent amount to choose from.
With Hello Fresh, the veggie subscribers are limited to the three vegetarian meals offered each week. Classic plan subscribers can pick and choose meals from any of the weekly offerings.
What Makes These Companies Unique
Sunbasket and Hello Fresh were among some of the first meal kit delivery services that I tried, and I liked and disliked things about both of them. Here's what I really think about these two companies:
Sunbasket
Pros:
The food is excellent.
I like the variety of menu offerings for the classic plans.
Providing 'kids can' steps in the family plan is a great idea.
You get recipe cards for all the weekly options, not just the ones you order—and you get them in a nice little book.
Cons:
The price per serving is a little higher than what you might pay with some other meal kit delivery services.
Having to call customer service to cancel my order wasn't my favorite.
Hello Fresh
Pros:
The serving sizes for meats and plant proteins were quite large compared with recipes from some other meal kit delivery services I've tried.
I like having a wine option.
The dinner-to-lunch feature is kind of fun.
Occasionally you can get premium meals with better cuts of meat, etc., although these cost a little more than other Hello Fresh meals.
Overall, the Hello Fresh pricing seems reasonable for a meal kit delivery service.
Check Out My Hello Fresh Review
Cons:
I don't like that you can't click on a full recipe card until you've already paid for the service.
The recipes weren't clear in some areas, so cooking required a little guesswork.
Overall, the food isn't as exciting or tasty as I expected it to be.
Canceling with Hello Fresh was frustrating.
Alternatives
If you like basic dinner kits like Sunbasket and Hello Fresh, you might also like Blue Apron, Gobble, Martha and Marley Spoon, and Plated. Green Chef and Terra's Kitchen are fairly customizable.
If you're hoping to use a meal kit delivery service to help with health issues, you might like to give PlateJoy.
Conclusion
Even though Sunbasket is more expensive and Hello Fresh does have some fun features, I like Sunbasket best. This is mostly because the food was so much better than what Hello Fresh offered. I also liked the variety of menus available under Sunbasket's classic plan.