At face value, dehydrating food seems like a simple concept and a fantastic way to make sure that your food lasts. But, there are other areas to consider with dehydrating. Because of this, learning about the process first simply makes sense and helps make sure that you end up with the best possible foods.
As a result, this list takes a look at some of the best cookbooks out there for dehydrators. However, these books aren't all equal. Instead, there are three general areas that the cookbooks cover and they do so to different degrees. The first of these is simply information about dehydrating, including the tools that you need and how to choose products.
The other two areas are recipes for making dehydrated food and more conventional dinner recipes that simply use dehydrated food as ingredients. Which cookbook suits you will strongly depend on what you're looking for. But, we've focused on providing clear descriptions of the various books, so you can figure out which ones are best for your needs.
Dehydrator Cookbooks
Mary Bell's Complete Dehydrator Cookbook
Kristen Suzanne's Easy Raw Vegan Dehydrating
The Ultimate Dehydrator Cookbook
Dehydrating at Home
The Ultimate Healthy Dehydrator Cookbook
The Dehydrator Bible
The Complete Idiot's Guide to Dehydrating Foods
Food Drying with an Attitude
Dried & True
The Beginner's Guide to Making and Using Dried Foods
Top Pick
Mary Bell's Complete Dehydrator Cookbook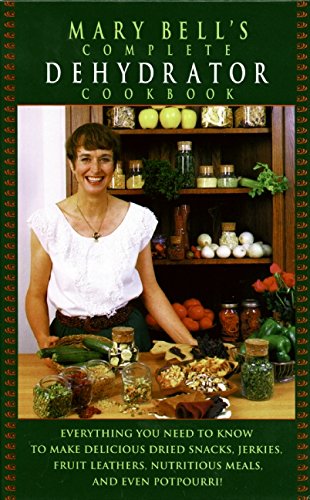 This cookbook was originally published in 1994, which makes it older than most of the other entries on this list. But, that doesn't make the cookbook worthless. Instead, the recipes are still very relevant today and there is a considerable variety to choose from.
The information in the cookbook also goes beyond just recipes, so the author teaches you how to dehydrate effectively, along with tips and tricks for getting the best outcomes. Newer books may have some advantages but this one still ends up being a good resource, especially for anybody that prefers older styles of writing and layout.
= = > Get Mary Bell's Complete Dehydrator Cookbook Here!
Kristen Suzanne's Easy Raw Vegan Dehydrating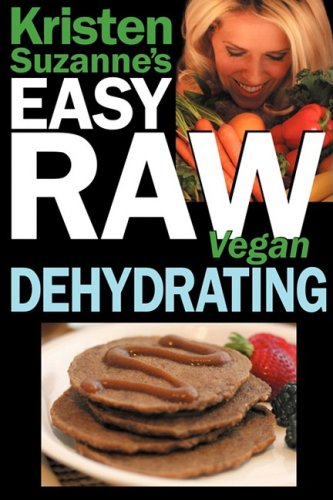 It may sound obvious but the key selling point of this book, and the related series, is the recipes themselves. By that, I mean that the book doesn't look that great, has no images and has relatively few recipes. Nevertheless, the individual recipes work well and there is a range of useful extra tips present to help with dehydrating.
The style of recipes also makes this a good cookbook for anybody on a raw and/or vegan diet, as you could use any of the recipes. In contrast, most other cookbooks take a more general approach, so you would have to pick and choose which recipes you made.
= = > Get Easy Raw Vegan Dehydrating Here!
The Ultimate Dehydrator Cookbook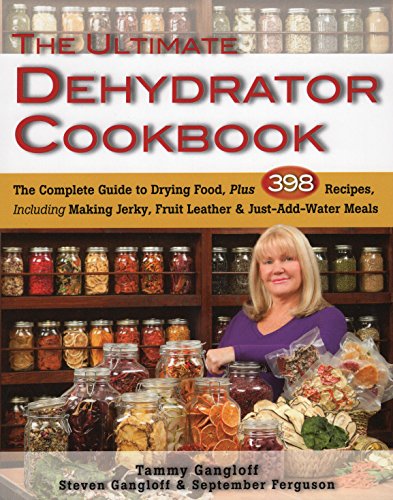 With almost 400 different recipes to offer, this book certainly seems to live up its title. The large number of recipes means that there are plenty of different types of food to inspire you, including many ideas that you may simply not have thought about. For example, recipes include areas like making herb blends, instant baby food and teas, along with the more traditional options.
The recipes aren't the only advantage of the book either. Instead, there is also a chapter on using dehydrated ingredients in cooking and another on making full dehydrated meals. Finally, there is information about dehydrating in general, along with rehydration. These areas would be particularly significant for anybody who hasn't used a dehydrator before.
= = > Get The Ultimate Dehydrator Cookbook Here!
Dehydrating at Home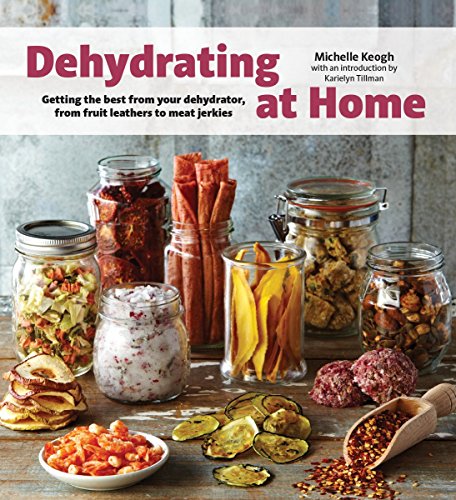 Dehydrating at Home has no shortage of information and directions about how to effectively dehydrate food. This includes discussions on which ingredients can be dehydrated well, what factors influence dehydration time and ways to store dehydrated food. The book is also broken down into seven main chapters, each focusing on a different type of food. So, there is a chapter on fruits and one on vegetables, along with chapters on nuts and seeds, jerky and on herbs and seasonings.
All of the information makes this book a powerful resource for getting the most out of your dehydrator. Many of the recipes also make use of interesting flavor combinations as well, so you're not just getting the same information you would find elsewhere.
= = > Get Dehydrating at Home Here!
The Ultimate Healthy Dehydrator Cookbook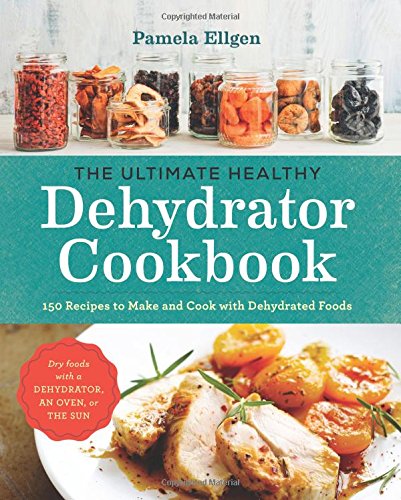 The focus of this cookbook is a little bit different, as the author divides her emphasis into two key areas. The first is creating healthy dehydrated food and the second is making meals from that food. The idea of doing so seems to be that you end up with a pantry of healthy and easy-to-use ingredients, many of which may come from your own garden.
While the approach might not work for everybody, it is an interesting option if you want practical value from dehydrating. The style does also mean that you end up with more varied recipes than most other dehydrator cookbooks seem to offer.
= = > Get The Ultimate Healthy Dehydrator Cookbook Here!
The Dehydrator Bible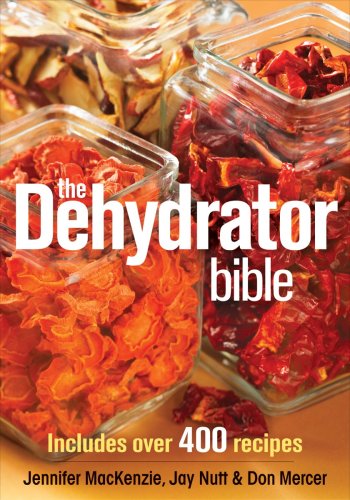 This is another cookbook that boasts an impressive number of recipes. In this case, around 150 of the recipes are for dehydrated foods directly, while the other 250 use the dehydrated items as ingredients. As such, it is a similar style to the previous entry but has many more recipes to choose from.
However, with both this and the previous option, it's important to consider what you need. It would be easy to end up disappointed with the book if you were wanting to learn more about the process of dehydration. However, if you are interested in the recipes for meals too, then the book works well – especially as there is a considerable amount of background information on dehydrators.
= = > Get The Dehydrator Bible Here!
The Complete Idiot's Guide to Dehydrating Foods

The Idiot's Guide series is never the greatest option for learning new techniques or recipes, especially for people who already have some experience. Nevertheless, the style does work well for beginners and people who want information laid out for them. In this case, the book offers considerable information about dehydrating food, including why you might choose to do so, how to choose dehydrators and ways to make sure your food is safe.
The overall style does also mean that the recipes provided are on the simple side and they don't have accompanying images. So, more than anything, the cookbook ends up being a great resource for beginners and as a guide. But, if you already know the basics of dehydrating, you would probably find it a little simplistic.
= = > Get The Complete Idiot's Guide to Dehydrating Foods Here!
Food Drying with an Attitude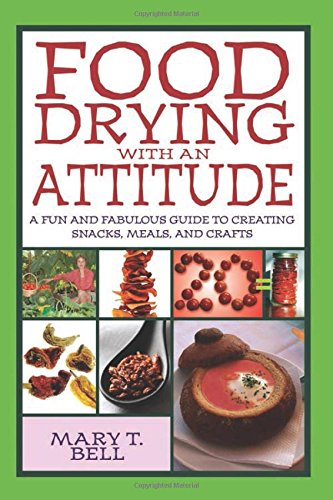 I love the idea with this book, mostly because you end up with some recipes that are a little bit different than normal. As with most other cookbooks in this area, there is also some basic information about dehydrators, what to expect and how to use them effectively. The book is also image-heavy, letting you see the various steps and how some recipes turn out.
= = > Get Food Drying with an Attitude Here!
Dried & True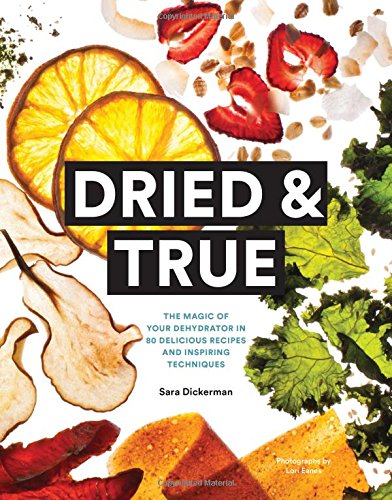 Dried & True is one of those cookbooks that is stunning in its printed form and fairly unimpressive as an eBook. It is also another example of a cookbook that introduces dehydrating food well, providing a range of related information about what you will be doing and the tools that you will be relying on. The recipes themselves seem to work well and offer a range of appealing flavors for you to try.
= = > Get Dried & True Here!
The Beginner's Guide to Making and Using Dried Foods

Unlike the other options on the list, this cookbook doesn't just look at using a dehydrator. Instead, the information and recipes are designed for drying through an oven, the sun or a dehydrator. The style is interesting and it could make the information more relevant for anybody who is still considering whether or not to get a dehydrator.
Additionally, the cookbook itself is well designed, with considerable information about dehydrating effectively and the various tools. The recipes themselves tend to focus on dried food itself, rather than meals that just use dried ingredients. That aspect is likely to be a plus for many. So, even though the book doesn't exclusively focus on the dehydrator, it does remain a good introduction to dehydrating overall.
= = > Get The Beginner's Guide to Making and Using Dried Foods Here!
Top Pick
All of these cookbooks are valuable resources in their own right and people will vary in which one suits them best. However, if you're just looking for a single option, then the most powerful place to begin would be The Ultimate Dehydrator Cookbook.
The key advantage of the cookbook is the sheer number of recipes that it offers, with a total of 398 recipes. But, it also stands out for the varied information that it provides about every aspect of dehydrating. This information makes it an extremely valuable resource and means that you would have a wealth of knowledge at your fingertips.