Bread is one of the most popular gluten-containing products, partly because it is so versatile. Thankfully, avoiding gluten doesn't mean that you have to give up bread altogether. Instead, there is a wide range of gluten free bread recipes out there, giving you the chance to still enjoy bread on a regular basis.
In fact, many of the recipes out there work for other types of diets as well. For example, there are paleo and keto bread recipes, along with ones that entirely avoid refined or artificial ingredients. As a result, you don't have to give up bread, regardless of what diet you happen to be following.
Nevertheless, finding good gluten free bread recipes is sometimes tough. In many cases, the loafs might be hard to make or they may use ingredients that you simply don't have access to. At the same time, people vary considerably in their baking skills and you may struggle to follow some recipes.
In this list, we aim to reduce some of the confusion and complication by highlighting the best options for gluten free bread cookbooks. Some of these are gluten free cookbooks that focus on baking as a whole, while others are only about bread. But, regardless of the style, the books all offer good options for making your own gluten free bread.
Gluten Free Bread Cookbooks
Gluten-Free Artisan Bread in Five Minutes a Day
125 Best Gluten-Free Bread Machine Recipes
Keto Bread Bakers Cookbook
Gluten-Free Baking Classics
The Gluten-Free Gourmet Bakes Bread
Gluten-Free Bread
Bread & Butter
Heal Your Gut Bread Cookbook
Everyday Grain-Free Baking
Gluten-Free on a Shoestring Bakes Bread
The Gluten-Free Bread Machine Cookbook
Top Pick
Gluten-Free Artisan Bread in Five Minutes a Day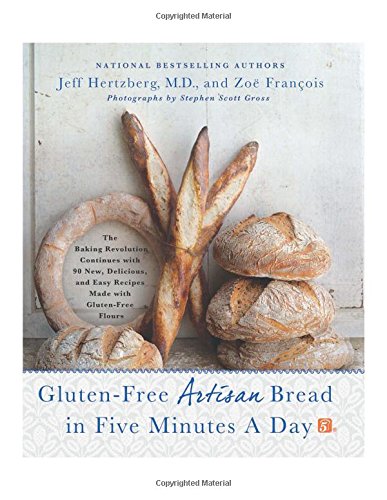 Needless to say, this cookbook isn't just about typical loafs of white or whole grain bread. Instead, the authors cover a range of different types of bread, including some dessert options as well. But, don't worry, regular bread does still make an appearance as well.
One aspect to note is that the cookbook relies on a master dough recipe that is then used and modified in various ways. As a result, the various breads that you make all have some similarities. This isn't a major issue, providing that you like the master recipe and can get it to work. However, some people may find that they don't enjoy the end result or struggle with the recipe. As such, the recipes will work for some people better than for others.
= = > Get Gluten-Free Artisan Bread in Five Minutes a Day Here!
125 Best Gluten-Free Bread Machine Recipes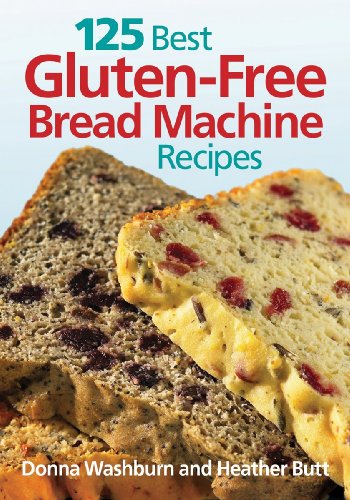 Bread machines are a great way to make your own bread, especially for people with busy lives. So, as the title suggests, this cookbook is all about different recipes to make gluten free bread this way. With 125 recipes, there is considerable variation in the breads that you can make, which is great for anybody wanting to try new styles of bread.
Nevertheless, despite the reliance on a bread maker, these recipes aren't all simple. Instead, many of them make use of multiple types of gluten free flour, along with more mixing and preparation steps than you may expect. As such, some people do find the cookbook more complicated than they would like.
The idea does still work well, which is why we recommend the book. But, the cookbook isn't a great answer if you're looking for bread that is easy to prepare, so please bear that in mind.
= = > Get 125 Best Gluten-Free Bread Machine Recipes Here!
Keto Bread Bakers Cookbook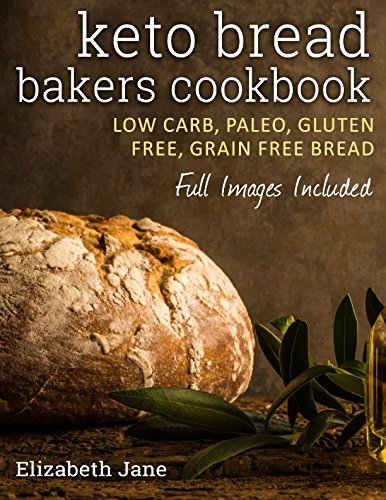 Unlike most of the other cookbooks, this option isn't just about gluten free bread. Instead, the recipes also work for multiple diet types, including keto, paleo and low carb styles. As such, the book may appeal to a wider audience. Visually, the cookbook is great, offering a range of images, along with useful information and easy-to-follow directions.
Still, the cookbook is mostly a basic introduction to the concepts. In particular, there are only 20 recipes present, some of which are for options like pizza dough, tortillas and muffins, rather than bread itself. You may well enjoy the recipes that are present and many people seem to. But, don't expect a large number of them.
= = > Get Keto Bread Bakers Cookbook Here!
Gluten-Free Baking Classics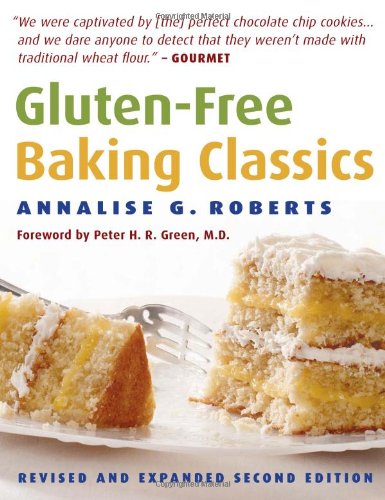 This is a particularly popular cookbook for gluten free baking, so it's a good choice even though it doesn't focus specifically on bread. In it, the author has strongly focused on making sure the recipes are accessible, so you can make them even if you have minimal experience with gluten free baking. There is also more background information and directions than normal, which reinforces that advantage.
As is often the case, the recipes here do mostly contain milk or eggs. As a result, the cookbook may not work well for those who have multiple allergies. For most people, that won't be a deal breaker and there are substitutions you can make. Still, if you're avoiding milk or eggs, this cookbook won't be the best choice.
= = > Get Gluten-Free Baking Classics Here!
The Gluten-Free Gourmet Bakes Bread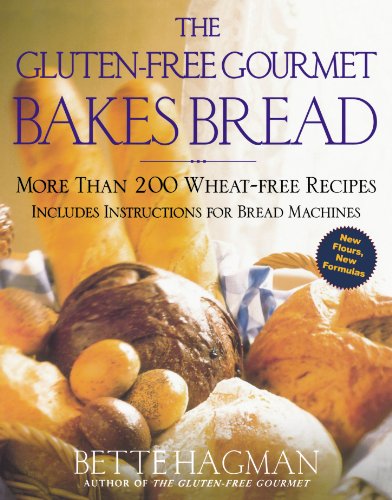 The most compelling thing about this cookbook would be the large range of recipes. In particular, there are more than 200 recipes present and many of these can be made in the oven or in a bread machine. This results in much more versatility than many other gluten free bread cookbooks.
However, the book seems to be designed with more experienced gluten free cooks in mind. As a result, many novices may find the recipes confusing and might struggle to access some of the ingredients that are required. The cookbook was also published in 2000, so it is not up-to-date on all the modern gluten free ingredients that are now available.
= = > Get The Gluten-Free Gourmet Bakes Bread Here!
Gluten-Free Bread

In many ways, this cookbook is fairly basic, simply offering a range of recipes for gluten free bread, along with an introduction to the whole concept. But, then again, this is exactly what you'd be looking for in a gluten free bread cookbook. All-in-all, the recipes and instructions work well and there are enough different recipes to give you considerable variety.
One other thing that is worth mentioning is the choice of flours. In particular, the author heavily relies on bean and soy flours, which is different than many other gluten free bakers. The choice of soy flour is particularly controversial, as some people choose to avoid soy. As a result, the cookbook won't work well for anybody who doesn't want to eat soy.
= = > Get Gluten-Free Bread Here!
Bread & Butter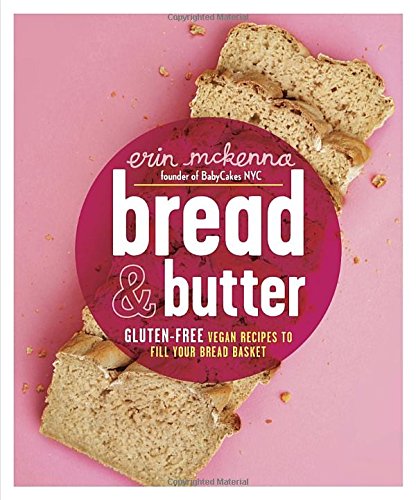 This particular option is great for anybody following a vegan diet as well as a gluten free one. Likewise, it works well for families that have multiple sensitivities or allergies. The book also has great images throughout, making it an inspiring and fun book to use.
The one limitation here is that there is a considerable amount of space spent on introductions and images. Because the book itself is on the short side, this does mean that there are relatively few recipes present. The quality of the recipes does make up for this issue – but some people may be disappointed, especially if they were looking for a go-to resource.
= = > Get Bread & Butter Here!
Heal Your Gut Bread Cookbook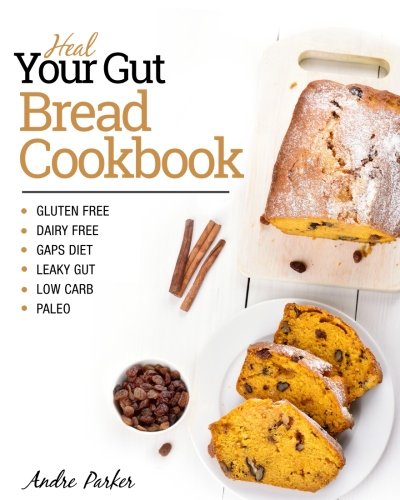 This is another option that makes it on the list mostly because it covers multiple types of diet. In fact, it is the only cookbook we found specifically targeted toward the GAPS diet, which may make it attractive to some.
The recipes themselves are about what you'd expect and there are a few different styles of bread on offer, including appetizers, sweet breads and sandwich loafs. Nevertheless, be aware that there are only 25 recipes in the cookbook, so the versatility is somewhat limited.
= = > Get Heal Your Gut Bread Cookbook Here!
Everyday Grain-Free Baking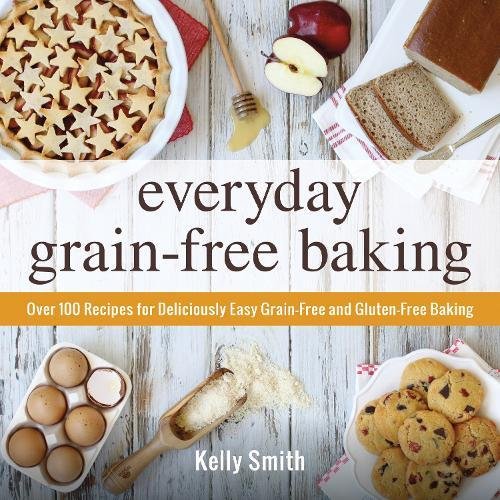 As you can probably guess, this cookbook is about baking overall, rather than just about bread. It also contains around 100 different recipes, which means you don't end up with a large number of bread recipes. However, the cookbook is worth seriously considering because of the positive reviews that it receives.
At the same time, the recipes on offer are free from dairy as well as from gluten. This style is fairly uncommon in gluten free bread cookbooks but it is important as so many people are avoiding dairy by choice or necessity.
= = > Get Everyday Grain-Free Baking Here!
The Gluten-Free Bread Machine Cookbook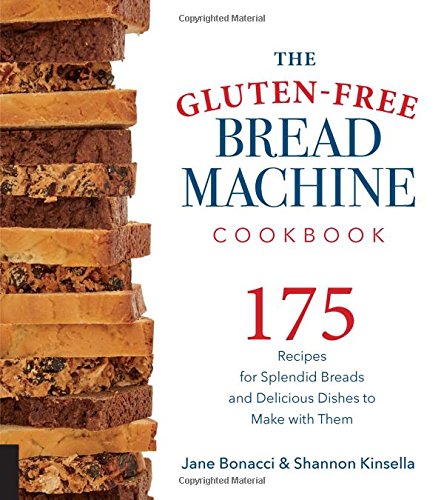 With 175 recipes, this bread book can seem impressive, but that count is slightly misleading. In particular, there are 175 recipes but this includes food to go with bread. Still, even with that limitation, the cookbook offers a considerable variety of different bread recipes that can easily be made in a bread machine.
What we like most about this particular cookbook is the choice of flavors. Many of the recipes use fun combinations of flavors and textures to create bread that is a little bit different.
= = > Get The Gluten-Free Bread Machine Cookbook Here!
Top Pick
In many ways, gluten free bread is a divisive topic and this was particularly evident when writing this list. The various cookbooks we have featured all get positive reviews overall and some are very popular.
Yet, for every cookbook, there were some people that absolutely loved the bread and/or techniques and others that hated the same aspects. At the same time, some negative reviews come from people who weren't happy that the book didn't support a particular diet (like dairy free), even though it never claimed to.  These patterns are similar for other types of cookbook too but it was much more pronounced for gluten free bread.
As a result, you may well find that you need to try out multiple gluten free cookbooks before you find one that you love personally. Nevertheless, there we do recommend Gluten-Free on a Shoestring Bakes Bread as a place to get started. One reason is simply that the cookbook gets good reviews. At the same time, it contains a range of different types of recipes and is suitable for any level of experience.
These aspects make the book a powerful resource, especially as you could substitute out many of the more expensive ingredients. If nothing else, the book acts as a good introduction to what you can do with gluten free bread.