The paleo diet has become a popular way to improve your health and to lose weight. Essentially, the diet involves eating the same general ingredients that our ancestors did, with an emphasis on natural food. The diet also ends up being gluten free, so it works well for anybody gluten intolerant. At the same time, the approach is low carb and high fat. Research supports this idea too, suggesting that a low carb diet may be more beneficial for health and weight loss.
But, following a paleo diet doesn't mean you have to miss out on good food or sweet treats. Instead, there is a wide range of paleo recipes out there, covering every type of dish you can imagine. Many of these are completely new creations, while others are attempts to create paleo versions of common dishes.
In this post, we're taking a look at one specific area, paleo desserts. The food limitations of the paleo diet can make desserts difficult but they are far from impossible. For that matter, there are some amazing recipes out there, many of which taste better than regular desserts.
Some individual recipes or lists of these have been posted elsewhere on the blog and here we're looking at recipe books that can guide you in cooking paleo desserts. Many of these are suitable for beginners and experts alike. Even if you're not following the paleo diet, they can be a great way to make healthier and more varied.
Please note, we've been selective in the books included. There is an unfortunate trend among cookbooks, where some authors use terms like paleo or keto, even though their recipes don't fully follow the diet types. As such, we've focused on books that are actually paleo. Nevertheless, make sure you check the ingredients of any recipe first, as mistakes are sometimes made and people do vary in precisely how they define paleo.
Since you're spending so much time on dessert, save yourself some energy and try one of these paleo meals delivered (ready to eat).
Paleo Dessert Cookbooks
Paleo Desserts
My Paleo Patisserie
Paleo Frozen Desserts
The Ultimate Paleo Desserts
Paleo Desserts: Practical Paleo Kitchen
Paleo Sweets and Treats
Paleo Desserts for Dummies
Paleo Indulgences
Bare Root Sweets
Civilized Caveman Paleo Desserts
Sweet Paleo
Paleo Ice Cream
Top Pick
Paleo Desserts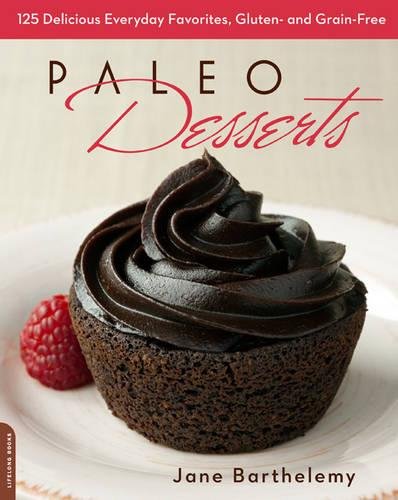 This cookbook is one of the more popular options when it comes to paleo desserts and it offers 125 recipes across a range of different styles of desserts. The book also offers images of some of the recipes (although not all of them), giving you a visual indication of what you are cooking and how it turns out.
One thing to note is that the recipes are all designed for one specific type of paleo-approved sweetener, which is called Just Like Sugar. The sweetener is generally well-received, although (as always) not everybody agrees. With this in mind, the book may not be a good fit for anybody who has a different preference for paleo sweeteners.
= = > Get Paleo Desserts Here!
My Paleo Patisserie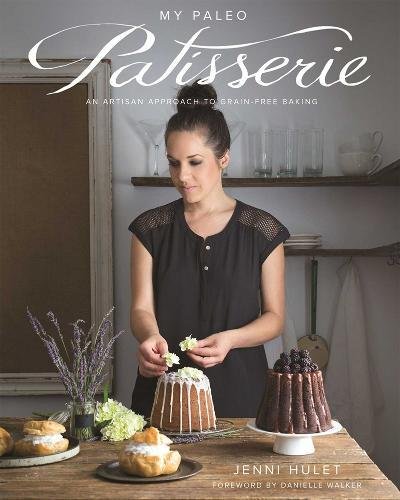 This cookbook is a little different than most, with an emphasis on patisserie baking, rather than desserts in the traditional sense. At the same time, the book offers more than just recipes, with a range of information about techniques and processes. The overall style makes the book a perfect option for people who are trying to make paleo desserts that don't look or taste paleo.
It's also worth mentioning that this is a more advanced cookbook. As such, some of the techniques are more complicated and make take longer to get right. This isn't a bad thing though, as the cookbook is specifically designed for an audience with significant cooking experience.
= = > Get My Paleo Patisserie Here!
Paleo Frozen Desserts

Desserts don't all have to be baked and this cookbook is a reminder that you don't have to completely give up ice cream on a paleo diet either. The book is on the short side, offering just 35 recipes. But, don't let that put you off. Instead, there is considerable variation in the recipes and the collection is particularly appealing for the summer.
Now, as with other cookbooks, there is a physical and a digital version. We normally recommend the physical, simply because it is much easier to prepare food when you have a book in front of you. Plus, doing so lets you make annotations and the like as you go. Still, the electronic version may be better in this case, as the printed book is in black and white, which isn't great visually.
= = > Get Paleo Frozen Desserts Here!
The Ultimate Paleo Desserts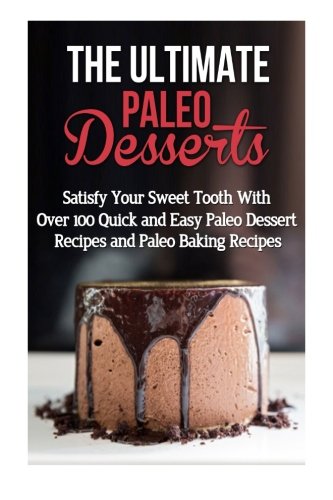 This particular cookbook isn't the best option out there but it makes the list simply because the recipes still have their uses. The main issue problem to be editing, with many people finding that the book is poorly edited, with instructions that are sometimes difficult to follow. However, that being said, there are more than 100 recipes in the book and some are likely to be good for inspiration, especially if you are new to paleo desserts.
For that matter, the recipes here are simpler than many other paleo dessert cookbooks. This could make it a very relevant book for anybody who doesn't want too much work. Finally, this is an inexpensive option, meaning that it may be worth picking up simply for inspiration.
= = > Get The Ultimate Paleo Desserts Here!
Paleo Desserts: Practical Paleo Kitchen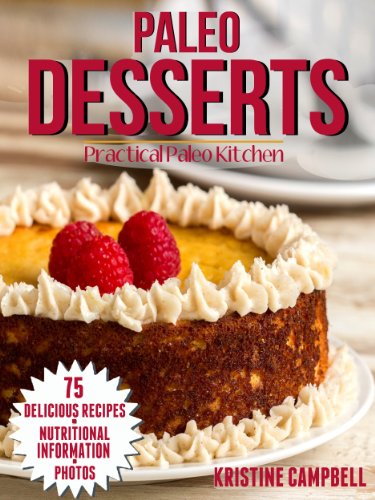 Generally speaking, this cookbook is another good source of paleo dessert recipes and it offers 75 different ones to choose from. There are also images to accompany the book and many different options to make.
However, it is worth mentioning that the book is slightly misleading. While it is great for paleo, the subtitle on Amazon suggests that the recipes are sugar-free and allergy free. Neither claim is entirely accurate and many of the recipes are simply free from added sugar and only because the author uses honey instead.
This may not be a problem if you're just looking for paleo dessert recipes. But, if you're also looking for sugar-free options, the book probably isn't the right choice.
= = > Get Paleo Desserts Here!
Paleo Sweets and Treats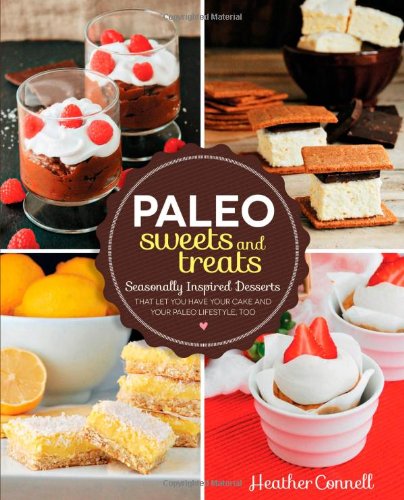 Like many cookbooks out there, this one was created by a food blogger. To me, that pattern is appealing, because food bloggers tend to create amazing recipes that have been tested time and time again. The book itself offers more than 80 dessert recipes, which are organized by season.
Information from those who have used the book also suggests the recipes turn out well, giving you sweet treats for your diet. But, on a side note, the cookbook does heavily rely on coconut-based ingredients. This won't normally be an issue. Still, it is something to consider for anybody who really hates the taste of coconut.
= = > Get Paleo Sweets and Treats Here!
Paleo Desserts for Dummies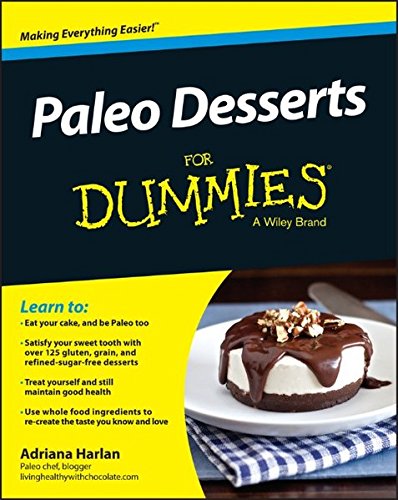 This book is an interesting case of the content being great and the style being less appealing. As you can see, it is one of the 'for dummies' books and this ends up making it much less visually attractive than other cookbooks. For example, there are relatively few images and you don't get to see what most of the recipes look like.
But, on the plus side, the style does offer considerably more information about making paleo desserts. This is critical, as paleo cooking can be somewhat difficult and confusing, especially if you have never tried the approach before. The recipes also offer nutritional information, which works well if you are trying to lose weight with paleo.
= = > Get Paleo Desserts for Dummies Here!
Paleo Indulgences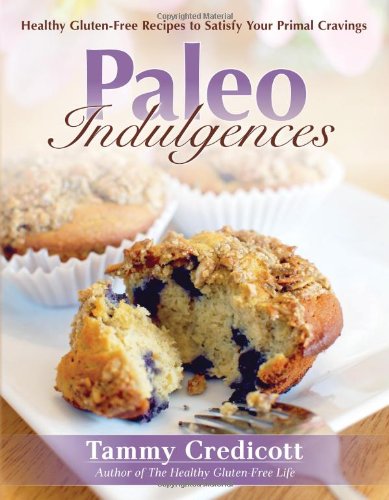 Paleo Indulgences is an attractive cookbook all around, while also offering amazing recipes. Now, the focus of the book isn't entirely on desserts, despite the cover image, so there are many other recipes present as well. Still, some of the dessert recipes are amazing and are particularly easy to prepare.
Recipes aside, this cookbook is also a little unusual in the way the author interprets the paleo diet. Specifically, some of the recipes contain dairy and a few even use dairy as the main ingredient. Dairy was originally considered a no-go food for paleo and many people still view it as such. However, as the author points out, there have been some changes in this area, especially for grass-fed dairy.
All of this means that the recipes are still technically paleo, including the ones with dairy. But, that being said, the choice of ingredients will not work for everybody and some readers would disagree with this interpretation of the paleo diet.
= = > Get Paleo Indulgences Here!
Bare Root Sweets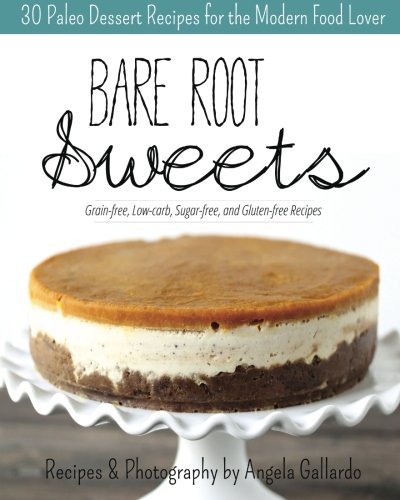 With just 30 recipes, Bare Root Sweets is less comprehensive than many of the other books on this list. But, sometimes fewer recipes isn't a bad thing. After all, this doesn't negatively affect the quality of recipes that you get. This is also an image-heavy book, so it is beautiful to look at and to use.
As is often the case, some of the recipes are somewhat difficult or complex to get right, including the one on the cover. However, much of this simply comes down to paleo cooking. The ingredient limitations with paleo do mean that cooks have to get creative and this can result in tricky recipes. Still, these do get easier with practice, especially as you get the hang of paleo cooking.
= = > Get Bare Root Sweets Here!
Civilized Caveman Paleo Desserts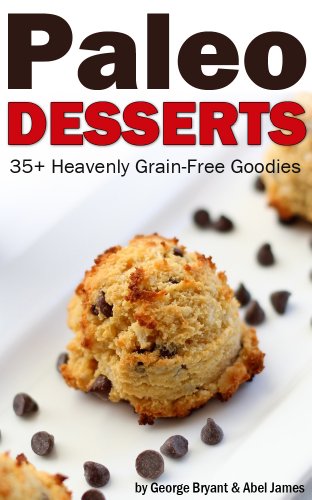 The Civilized Caveman is a very popular paleo site online, offering many different paleo recipes, across a range of styles. This book is one of many paleo cookbooks that have spun off from that site and it is a good choice for paleo desserts. The author's background means that you can be confident that the dishes are actually paleo.
Even though the book only offers 35 recipes, there are some cool variations present, including Maple Bacon Ice Cream. The recipe selection alone may make this a particularly good additional to your library. However, unlike most cookbooks, this one is only available digitally. There is no printed version of the book.
= = > Get Civilized Caveman Paleo Desserts Here!
Sweet Paleo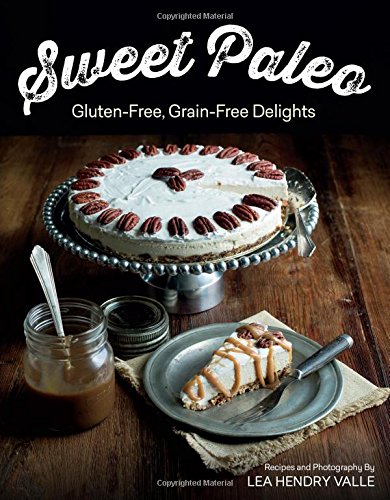 Sweet Paleo offers more than 90 recipes for paleo desserts, most of which are baked. All of them fall within the paleo diet, although only some are dairy free. There is also a considerable amount of information about paleo itself and paleo cooking. This includes tips and substitutions that you can make to get the best outcomes from your dishes.
This is another visually stunning paleo cookbook, a style that many people (including myself) do prefer. One final thing is that the book offers a range of different recipes and flavor combinations, some of which are unusual. So, it may work well for experienced paleo cooks too, especially if you're looking for new ideas.
= = > Get Sweet Paleo Here!
Paleo Ice Cream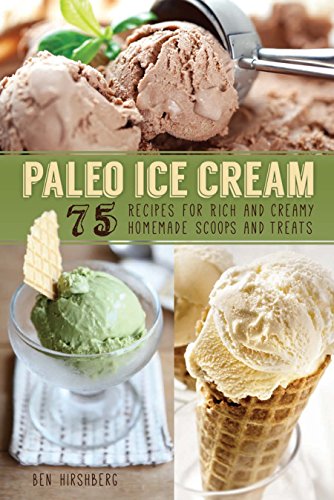 Making your own ice cream tends to be healthier overall and this is especially relevant if you are following the paleo diet. Here, there are 75 different recipes for paleo ice cream, so you can pick and choose the flavors and styles that you like. The sheer number of ice cream recipes also means that there are some unusual flavors in the mix as well.
The recipes themselves make use of three main 'bases' for ice cream. So, you can pick the one that you like the most. This style also means that you're bound to find some recipes that suit you, even if you don't like all of them. Likewise, the recipes are open for substitution, giving you considerable flexibility in the final product.
= = > Get Paleo Ice Cream Here!
Top Pick
Even though it is a little more advanced, our top pick out of these paleo cookbooks is My Paleo Patisserie. This particular option stands out because of the quality of recipes, along with the images and the large amount of information that is offered. The images provided aren't just to make the book look good either. Instead, they are often used to guide readers and show how the recipe should look visually as you go along.
Overall, the style of this cookbook means that you get much more direction than most other options and end up producing amazing desserts. Because of this, the more complicated nature of some of the recipes may not matter either. After all, you're learning good techniques as you go and this alone will make paleo baking that much easier.