Regardless of whether you hunt it yourself or not, wild game is a fantastic addition to the dinner table. In many cases, the meat has a depth of flavor that you simply don't find in the more common alternatives. Additionally, it's sometimes nice just to step away from chicken, beef and pork, and bring something new to the dinner table.
However, game can often be challenging, especially if you don't cook with it frequently. As a result, this list of wild game cookbooks rounds up a selection of the best game recipes and cooking methods, all of which can offer insight into creating amazing meals. In many cases, these books also provide considerable background into related topics, such as hunting and preparing the meat.
With so much variation, there is likely to be something on this list that meets your needs, regardless of your current skill level and what you're specifically looking for. For that matter, some of the cookbooks are very inspirational and are a pleasure to read and to use.
Wild Game Cookbooks
Afield
The Everything Wild Game Cookbook
Buck, Buck, Moose
301 Venison Recipes
The Sporting Chef's Better Venison Cookbook
Hunt, Gather, Cook
Kill It & Grill It
The Hunter's Guide to Butchering, Smoking & Curing Wild Game & Fish
Eat Like a Wildman
Duck, Duck, Goose
Wild Chef
Preparing Fish & Wild Game
The Complete Venison Cookbook
Wild Gourmet
Buffalo Girl Cooks Bison
Girl Hunter
Top Pick
Afield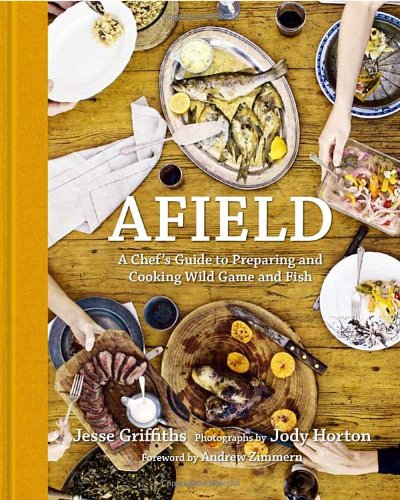 Afield can be considered a wild game (and fish) cookbook but it is also considerably more than that. The information provided covers a range of areas, including an introduction to hunting techniques, butchery approaches and ways to prepare meat. This makes the book good for beginners, although even experts would learn a few things.
Beyond those areas, there are 85 different recipes provided. On a side note though, there is regional variation in what game is available and some of the recipes are for game predominant in the south of the United States. Nevertheless, there are other recipes that apply to more widely available game. Plus, the recipes that are present can easily be adapted to cater for what is available in your area.
= = > Get Afield Here!
The Everything Wild Game Cookbook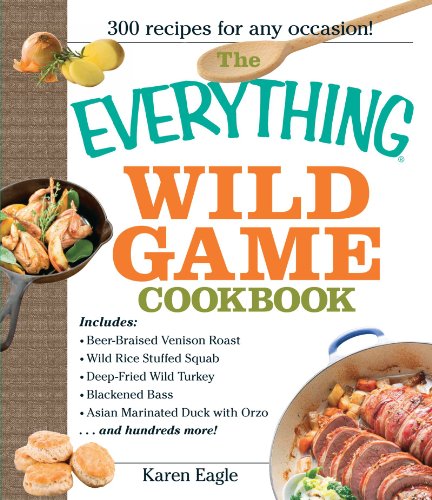 As the title suggests, this cookbook is a comprehensive look at cooking wild game. In particular, there are 300 different recipes provided, along with information about preparation techniques. The recipes themselves are broken down into chapters, which are mostly focused on the type of game. There are also separate sections for desserts and sauces, as these complement the meat.
Now, it is worth mentioning that this book mostly serves as an introduction. In this capacity, it is a great way to learn more about cooking wild game, along with best approaches for doing so. But, the style won't be suited to anybody who wants unusual or highly imaginative dishes.
= = > Get The Everything Wild Game Cookbook Here!
Buck, Buck, Moose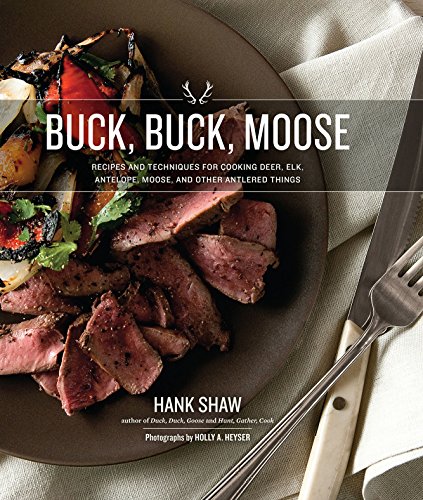 This cookbook is not as comprehensive as the previous entry but it more than makes up for that in style. For one thing, the cookbook is image-heavy, and there are many photographs that show you how to prepare various pieces of meat and what the final recipes look like. At the same time, the author of this cookbook is accomplished in this field. In fact, you'll notice that he's responsible for a few of the books on this list.
The main limitation with this book is that there are only 100 recipes. But, those recipes are all high quality and extremely well-written. As a result, the cookbook makes for an amazing resource, especially for people who are still learning how to cook wild game.
= = > Get Buck, Buck, Moose Here!
301 Venison Recipes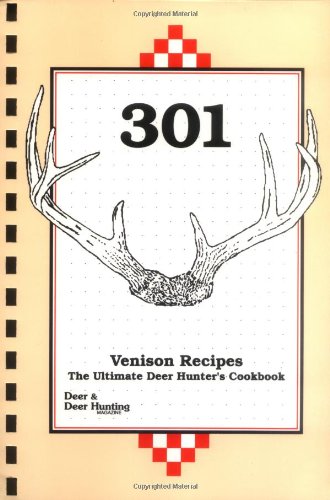 As is obvious from the title, this cookbook is just about venison and there is a wide range of recipes provided. The sheer number of options is great for variation and it means that you end up with many different options for your dinner table.
Nevertheless, this is also a fairly simple cookbook. So, the formatting is very basic and there isn't all that much organization. This means that the book is best suited to cases where you are looking for inspiration. In contrast, if you want information about preparing game and making amazing dishes – this isn't the recipe book for you.
= = > Get 301 Venison Recipes Here!
The Sporting Chef's Better Venison Cookbook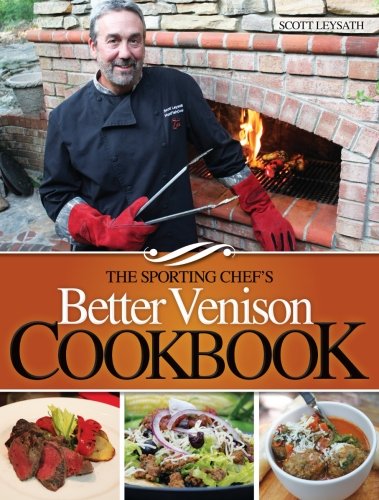 Like the previous entry, this cookbook is focused on venison. However, the overall emphasis is entirely different. This can be seen by how the book is organized much more effectively and how the recipes themselves are of higher quality.
One key advantage is that the recipes work on bringing out the unique flavor of venison, rather than simply burying it within other tastes. This approach is something that many other cookbooks lack and is bound to please anybody who eats venison regularly.
= = > Get The Sporting Chef's Better Venison Cookbook Here!
Hunt, Gather, Cook

This cookbook comes from Hank Shaw, who was the same author as Buck, Buck, Moose. However, in this case, the book is primarily a resource guide rather than a cookbook. As such, there is considerable information about hunting and gathering, with relatively few recipes on offer. The book is also targeted at beginners, giving you the chance to learn skills that you didn't have before.
As for the recipes, there are some provided and these are related to the topics that Hank Shaw teaches. The recipes are mostly on the simple side, although they offer a chance to take advantage of the flavors of the food that you have gathered, caught or hunted.
Overall, the book is good as a guide if you want to learn more about sourcing your own ingredients, including game. But, if you're simply interested in cooking, then other books on this list would be a better choice.
= = > Get Hunt, Gather, Cook Here!
Kill It & Grill It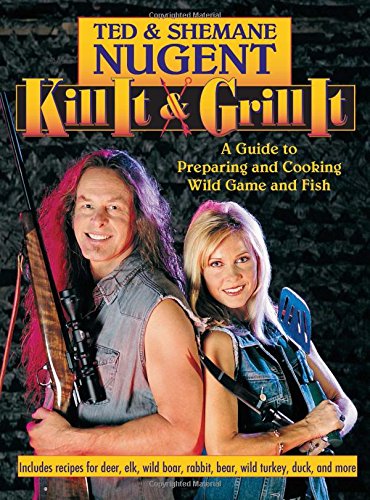 Like many other options, Kill It & Grill It is partially about the recipes and also about cleaning, dressing and preparing meat. As such, there is no shortage of information available. The book does also follow an unusual style. For example, the writing is much more casual than other cookbooks and there is no shortage of swearing throughout.
As for the recipes themselves, they are about what you would expect. So, you won't find gourmet dishes on offer or unusual flavor combinations. But, the recipes do still work well, especially if you're new to cooking game meat on a regular basis.
= = > Get Kill It & Grill It Here!
The Hunter's Guide to Butchering, Smoking & Curing Wild Game & Fish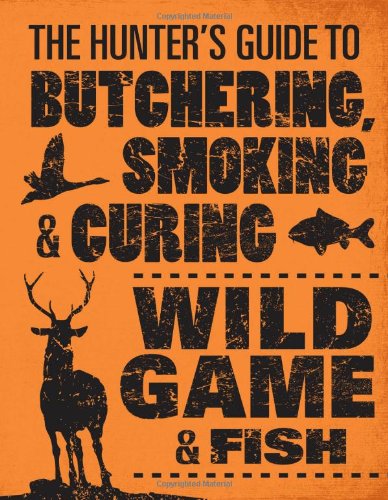 Just in case the long title didn't already give it away, this cookbook focuses on all of the steps associated with cooking wild game and fish. So, it isn't just a cookbook. Instead, it acts as a resource guide with no shortage of background information.
Many of the cookbooks on this list take a similar approach but this one stands out because there is a wider range of different types of game and fish covered. The recipes provided are also appealing, while the book itself is highly visual.
However, on a side note, the book does cover a fairly large topic area. As a result, it only covers some areas briefly and can be lacking in some practical information. Even with that issue, it remains a good resource overall, especially if you are just getting started with wild game.
= = > Get The Hunter's Guide to Butchering, Smoking & Curing Wild Game & Fish Here!
Eat Like a Wildman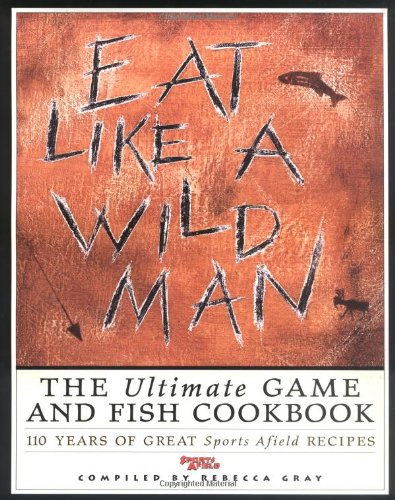 This cookbook is a relatively old option, with the recipes being based on those presented in Sports Afield. Nevertheless, as many home cooks know, old cookbooks aren't necessarily bad. Instead, many of us find ourselves turning to classic recipes time and time again.
The recipes also span 110 years, which means that there is considerable variation in style and ingredients. This can work well for anyone who is looking for some different inspiration or wants to learn more classic options. If nothing else, there are some styles of recipes that you simply won't find in other wild game cookbooks.
= = > Get Eat Like a Wildman Here!
Duck, Duck, Goose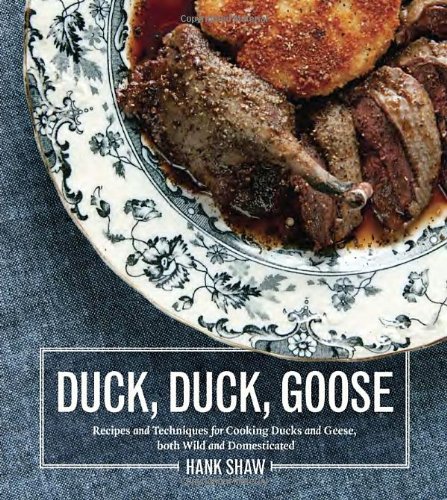 As you can probably guess, this cookbook is specifically about cooking ducks and geese, regardless of whether they are wild or domesticated. This style gives the book a much narrower focus than many of the others but that isn't a bad thing. Instead, cookbooks like this are often perfect because this is where you find more interesting and creative recipes.
For that matter, this book does get consistently high reviews because of the recipes that it provides. Some of them are more complex than others and there are cases where you do need unusual or obscure ingredients. But, the dishes are still achievable and are an interesting way to introduce new dishes and flavors to your dinner table.
= = > Get Duck, Duck, Goose Here!
Wild Chef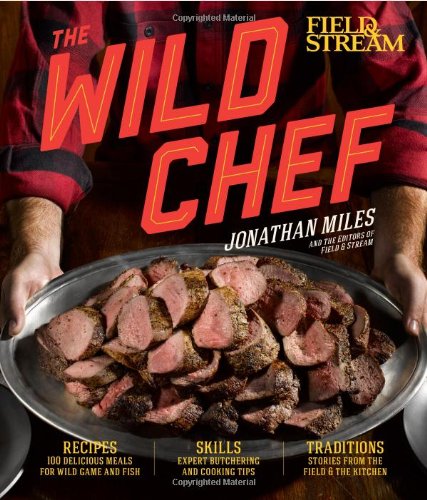 Wild Chef is primarily a cookbook, although the author does also offer a range of advice and direction to help make cooking wild game that much easier. The book itself contains 130 different recipes and these are categorized based on the season.
The recipes provided do tend to be slightly gourmet, which also means that some of the ingredients can be difficult to find. Still, the end results are worth it. Plus, branching out of your comfort zone with food is often well worth the effort and you're bound to find the results rewarding.
= = > Get Wild Chef Here!
Preparing Fish & Wild Game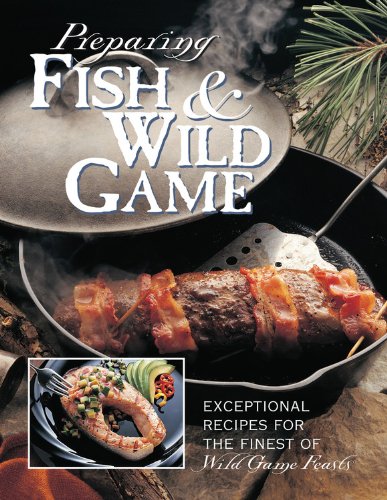 The title of this cookbook makes it sound like a meal prep guide but that's only partly accurate. While the book does go into preparation and cleaning techniques, the majority of information is focused on recipes. These are broken down into categories based on the type of meat in question, such as big game, small game, wild turkey and waterfowl chapters.
The book itself is also appealing when it comes to images. In particular, some of the recipes have photos that make the various techniques much easier to follow. In other cases, the images help you see exactly what a dish is meant to look like.
= = > Get Preparing Fish & Wild Game Here!
The Complete Venison Cookbook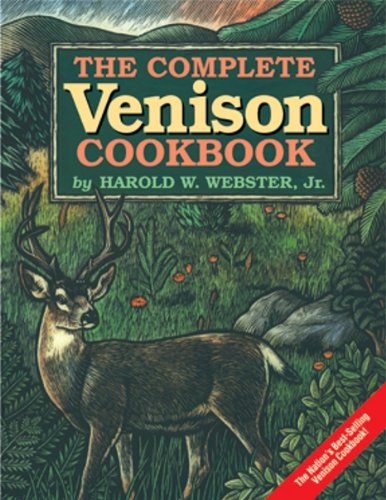 Venison is often the most popular and common game meat, so it's no surprise that there are multiple cookbooks that focus on it exclusively. This is another cookbook that could be considered a classic and its biggest advantage is the large number of recipes. In fact, there are around 700 recipes for venison alone and that doesn't count the recipes for side dishes and the like.
Now, as you may be able to guess, there are disadvantages with the cookbook too. As with most options that contain this many recipes, the formatting and image selection is lacking. So, how well it works is going to greatly depend on what you're looking for. Still, with so many recipes to choose from, you're likely to find at least a few meals that are worth trying out.
= = > Get The Complete Venison Cookbook Here!
Wild Gourmet

The term gourmet is a good descriptor of this cookbook, as the many of the recipes here are on the unusual side and are often more complex than you may expect. This isn't a bad thing though, as many other game cookbooks tend to be overly simple and repetitive. Interestingly, the recipes come from a range of different authors. As a consequence, there is some variation in styles from one to the next.
Like many of the other options, this cookbook does offer considerable guidance about how to prepare and process game effectively, including information about skinning and butchering. This makes it a valuable resource overall, especially as many of the directions are illustrated.
= = > Get Wild Gourmet Here!
Buffalo Girl Cooks Bison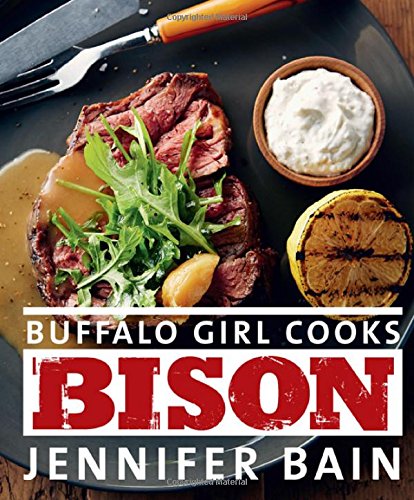 This cookbook has a very specific focus, with all of the recipes being for bison, rather than any other type of wild game. However, the author is somewhat of an expert on the topic and the cookbook itself is well designed, with no shortage of images throughout. There are also more than 100 different recipes in the cookbook, which is fairly impressive given that most game cookbooks only offer a handful for bison.
= = > Get Buffalo Girl Cooks Bison Here!
Girl Hunter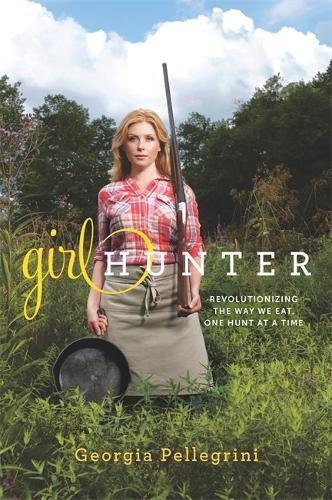 Girl Hunter is an unusual style of book, especially as there is a strong focus on narrative and on the experiences of the author. Nevertheless, there are also recipes throughout the book, including many for game and other recipes for accompanying sauces, rubs and stocks. Many of the recipes provided are well worth trying out, while the overall design makes for an enjoyable read (for many).
Still, the nature of this book draws mixed opinions. In particular, the author's approach to hunting is something that many people disagree with, especially as she mostly treats it as a game rather than a craft. Likewise, if you already know the basics of hunting, the book might end up being a painful read.
= = > Get Girl Hunter Here!
Top Pick
The cookbooks here offer a considerable range of different recipes, with each author having their own particular style and preferences. However, if you're interested in getting more out of your wild game, then we recommend starting with Buck, Buck, Moose.
The author of this book (Hank Shaw) is somewhat of an expert in the field, with multiple cookbooks under his belt. While this is not his most popular option, it is extremely appealing because it covers a range of different types of game. At the same time, it is also a highly visual cookbook, offering you considerable insight into various methods for prepping and serving game.