Like pasta, noodles are a key source of carbs, a stable pantry item and an extremely versatile ingredient for cooking. Many of the fast and easy meals that we prepare on a regular basis also use either pasta or noodles, making the ingredients a common choice in many households.
Of the two options, pasta is the most common in American cooking but it isn't the only choice. Instead, noodles are becoming increasingly popular, especially in ethnic dishes and for people trying to save money.
Based on that pattern, this list highlights a range of different cookbooks that can help to add diversity to your noodle dishes. In this case, we're just looking at noodles specifically, rather than pasta or noodle alternatives (like inspiralized vegetables), as both of those areas have been covered elsewhere.
Even if you don't use noodles often, the recipes these books offer can be great choices. If nothing else, they can give you new ideas about meals and inspiration for the future.
Noodle Cookbooks For Ramen Fans
Ivan Ramen
Easy Asian Noodles
Ramen Fusion Cookbook
Chinese Rice and Noodles
Ramen Noodle Recipes
101 Things To Do With Ramen Noodles
Simply Ramen
Oodles & Oodles of Ramen Noodles
EPrison Ramen
Takashi's Noodles
Ramen To The Rescue Cookbook
The Complete Book of Pasta and Noodles
Ramen, Udon & Beyond
Ramen, Udon, Soba
Asian Noodles
The Pho Cookbook
Noodle Kids
Top Pick
Ivan Ramen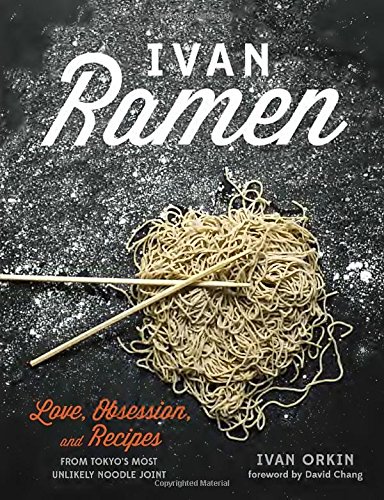 For those that don't know, Ivan Ramen is a Japanese ramen restaurant in New York that has become incredibly popular. This cookbook comes from the man behind the restaurant and offers incredible insight into ramen and the secrets that go into creating perfect dishes.
The book itself is a combination of cookbook and autobiography. So, there are some recipes for making ramen, along with tips and tricks about the essential aspects of broth, noodles and toppings. But, at the same time, there is considerable information about the chef Ivan Orkin and his experiences.
Overall, the book is perfect for people wanting to know more about ramen and who enjoy learning about the culinary world. However, it may not be the best choice if you're simply wanting a straight cookbook.
= = > Get Ivan Ramen Here!
Easy Asian Noodles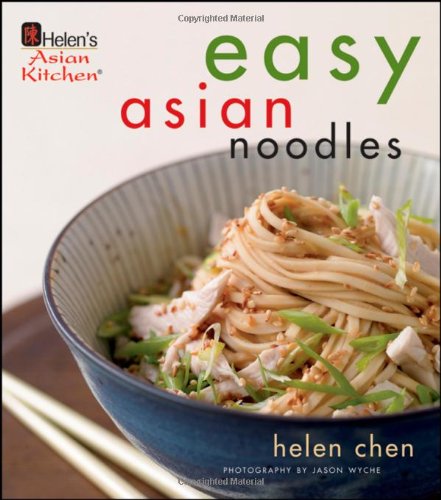 As the title suggests, this cookbook focuses on noodles across many different types of Asian cooking. This includes recipes for many traditional dishes, such as udon, pho and sesame noodles. At the same time, there is an emphasis on recipes that are quick and easy to prepare, which is perfect for anybody short on time or energy.
The cookbook is also highly visual, giving readers the chance to see exactly what the various meals are meant to look like. That style is particularly relevant for Asian dishes like these because many readers won't know what to expect otherwise. There are also more than 60 recipes in the book, so you have no shortage of options to choose from.
= = > Get Easy Asian Noodles Here!
Ramen Fusion Cookbook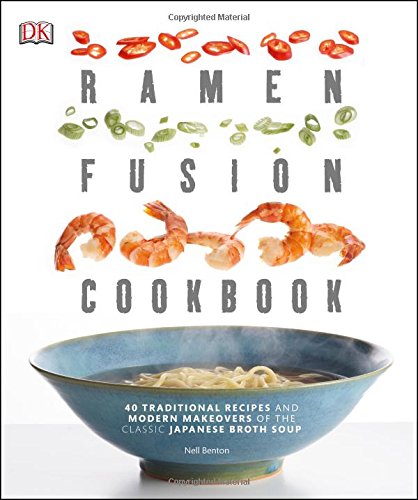 Like some of the other cookbooks on this list, the Ramen Fusion Cookbook is all about variations on Japanese ramen. In this case, there are 40 different recipes present. Some of these make use of modern styles and flavors, while others are more traditional in nature.
There is also considerable information about the various steps in making high-quality ramen, including the broth base and actually making noodles yourself. The book also has many full color photos, making it a joy to look at and to use.
= = > Get Ramen Fusion Cookbook Here!
Chinese Rice and Noodles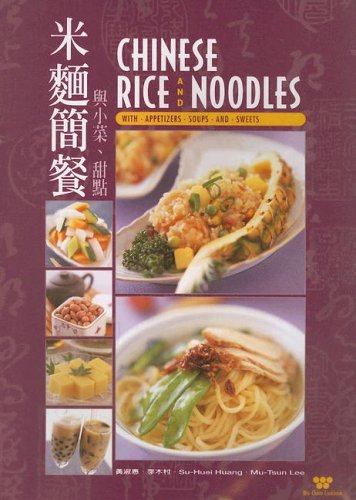 This cookbook is a little bit unusual in that it is written in both Chinese and English. The recipes on offer cover a range of areas, including soups, appetizers and meals. There is also an emphasis on creating meals that use traditional flavors but don't involve ingredients that are too difficult to find.
The recipes here would be a good choice for many situations, especially if you were trying to learn a little Chinese along the way. Nevertheless, the book is on rice and noodles, so there are fewer recipes that use noodles as a consequence. Additionally, the book is more than 10 years old. The age doesn't change the quality of the recipes but you may find that there are different ingredients available locally now than the recipes assume.
= = > Get Chinese Rice and Noodles Here!
Ramen Noodle Recipes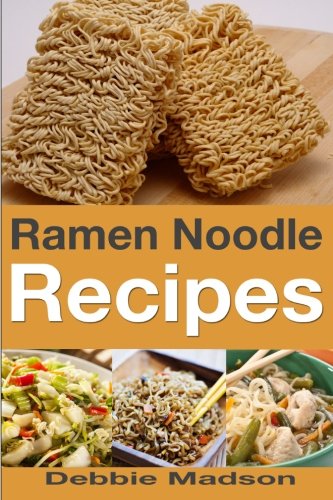 The first thing to note is that this cookbook is on the simple side and it is designed specifically for the inexpensive cakes of ramen noodles that you can buy pretty much anywhere. With that in mind, the recipes are never going to be the amazing meals that some of the other cookbooks offer.
However, this isn't always a bad thing. Instead, the simple nature of the recipes make them perfect for cooking with kids, which is part of the aim of the series. At the same time, these are great recipes for people who are strapped for money or time. Certainly, they make for much more interesting meals than the basic ramen that so many students rely on.
= = > Get Ramen Noodle Recipes Here!
Simply Ramen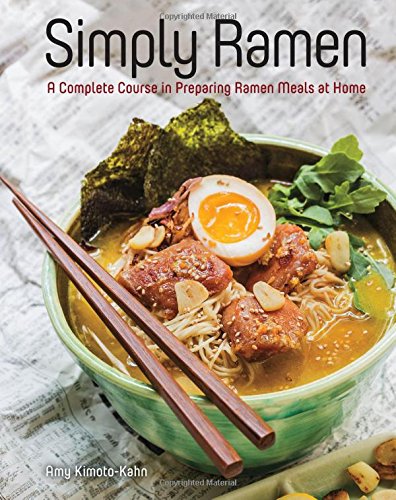 Simply Ramen offers 70 different recipes for using ramen noodles, including recipes for soups, sides and toppings. Some of the recipes focus on using traditional ingredients for ramen, while others emphasize more unusual flavors and ingredients instead. This variety is great for trying out new styles and means that you wouldn't get bored of ramen for quite some time.
However, the style of the book does mean that relatively little space is dedicated to the underlying ramen broths and noodles. Instead, most of the emphasis is on toppings, meals and sides. This isn't necessarily a bad thing but the approach may not suit everybody.
= = > Get Simply Ramen Here!
Oodles & Oodles of Ramen Noodles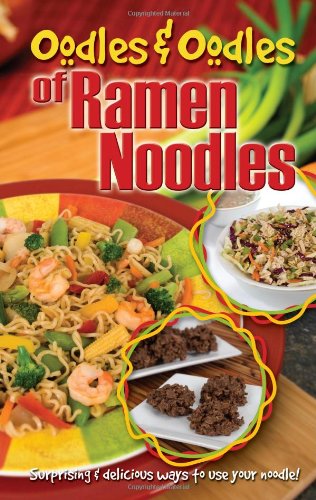 With 128 recipes, this particular cookbook is good for anybody looking for variety. The recipes on offer also cover many different cooking styles and include main meals, snacks and even desserts. As with other similar books, the recipes provided aren't particularly authentic in terms of flavors or preparation. Nevertheless, that isn't likely to matter too much, as the main idea is for simple and easy meals.
If nothing else, the cookbook is a good way to increase your versatility in the kitchen and it does provide some unconventional ideas for using ramen noodles.
= = > Get Oodles & Oodles of Ramen Noodles Here!
Prison Ramen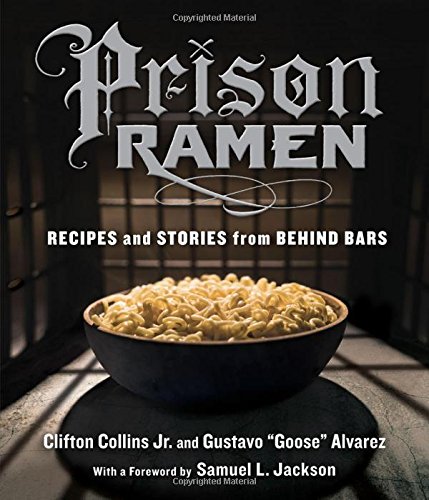 The premise of Prison Ramen is somewhat odd and it may be hard to imagine how the book would actually offer decent recipes. But, surprisingly, the recipes do actually work really well and the book itself is fun to read as well.
One key advantage is that the recipes here use fairly common ingredients, including options like squeezable cheese and Doritos. For many people, those types of ingredients can be attractive and you certainly don't have to shop around much to find them.
On a side note, it's hard to tell who this book is written for. Many of the instructions are offbeat ways to prepare food that you probably wouldn't do in the kitchen. Yet, the recipes aren't practical in the prison environment either and the book isn't even allowed in many prisons. But regardless, it is an interesting book and the recipes themselves are worth trying out.
= = > Get Prison Ramen Here!
Takashi's Noodles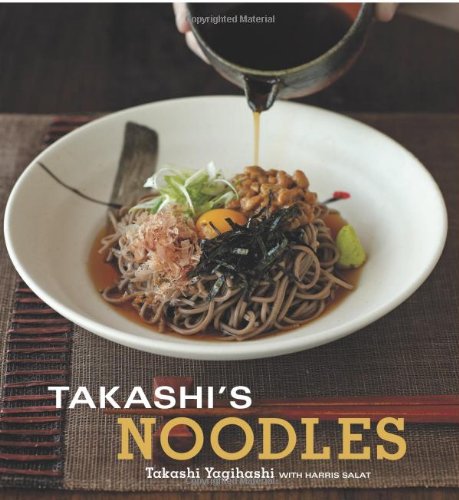 Takashi Yagihasi is the chef behind this cookbook and his recipes focus on a variety of Japanese noodle dishes, including both hot and cold dishes. Through these recipes, these is a strong emphasis on making comfort food, while also ensuring that the dishes are not too difficult to prepare. To achieve this, the Takashi also offers some tips and shortcuts to make preparation easier and provides information about the differences between various types of noodles.
The selection of recipes is particularly good for anybody new to cooking Japanese meals, as there are some kid-friendly dishes on offer and considerable information about the different regional styles of noodles.
= = > Get Takashi's Noodles Here!
Ramen To The Rescue Cookbook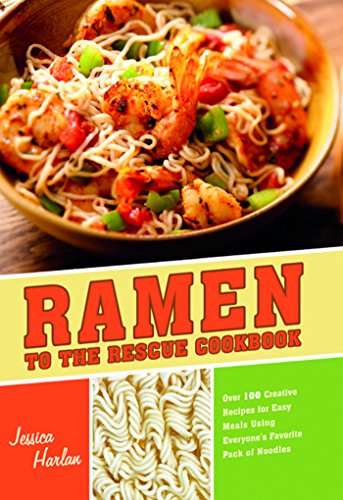 With this cookbook, the focus isn't on creating high-quality ramen dishes where the flavors are well-balanced and appealing. Instead, the cookbook emphasizes practical ramen dishes that would easily work for any household, regardless of the time that you have on your hands.
A key indicator of this is the fact that the recipes are designed for the inexpensive dried ramen noodles that you can find at any grocery store. Nevertheless, there are some surprisingly complex meals in the book, making it a great way for people to learn more about cooking and creating dishes on their own.
= = > Get Ramen To The Rescue Cookbook Here!
The Complete Book of Pasta and Noodles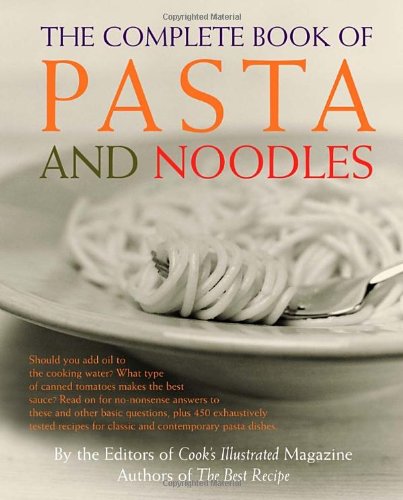 Unlike most of the other cookbooks, this one covers both pasta and noodles. As a result, it may not be the best choice for all situations. However, the book is still powerful, partly because it is designed as a cooking guide, rather than just a cookbook.
This design means that the book offers a large amount of information about cooking pasta and noodles effectively, right from the very basics. Because of this, it can act as a great guide for learning more about noodles and a good go-to resource for most kitchens. At the same time, there are also some great recipes present as well.
= = > Get The Complete Book of Pasta and Noodles Here!
Ramen, Udon, Soba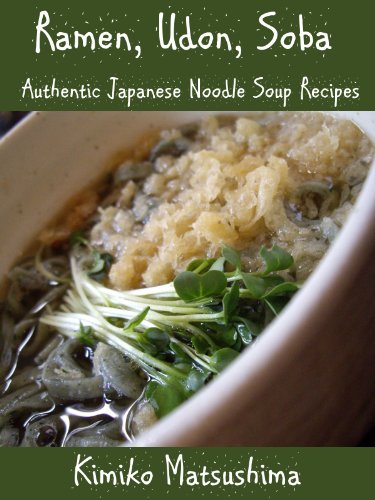 Ramen, Udon, Soba is a fairly short and simple cookbook, offering less than 30 recipes along with relatively basic instructions and no images. However, the cookbook is still worth considering if you're looking for some general ideas and direction, especially as it is inexpensive and does focus on authentic dishes.
= = > Get Ramen, Udon, Soba Here!
Asian Noodles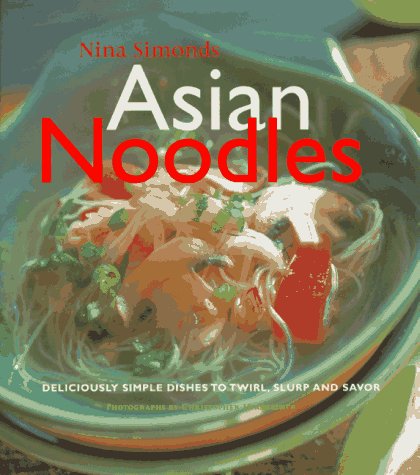 The inspiration behind Asian Noodles is fairly self-evident and the cookbook offers 75 different recipes that cover many different noodle dishes. Some of the many options include salads, starts and noodle soups, including meals that are eaten hot and those that are consumed cold. Now, for the most part, these are Americanized recipes. So, they don't offer authentic flavors or techniques but the recipes do result in appealing meals.
The book also offers multiple charts and a variety of tips to teach people who to use and prepare noodles effectively. There is even information about substituting noodles, so you can vary recipes based on what you have in your cupboard at the time.
= = > Get Asian Noodles Here!
The Pho Cookbook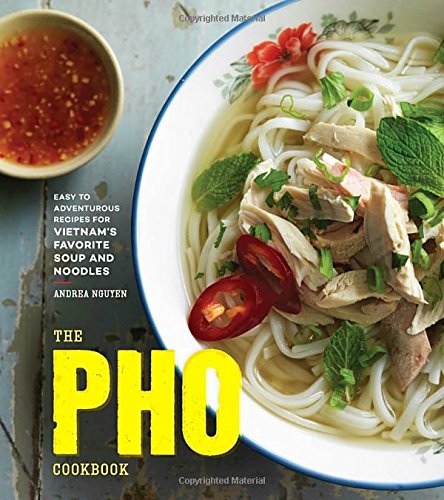 While ramen may be the most common and popular type of noodle dish, pho also has its share of devoted followers. The dish itself is Vietnamese in origin and is a type of noodle soup, commonly considered to be a comfort food. This cookbook is all about pho and offers more than 50 recipes that offer variations on the traditional dish.
At the same time, the cookbook offers a considerable amount of background into pho and its history, along with detailed information about preparation and ingredients. There is no shortage of pictures throughout to make the process easier. Nevertheless, be aware that this isn't a book for beginners and it can take some time to get used to the various processes and the number of steps.
= = > Get The Pho Cookbook Here!
Noodle Kids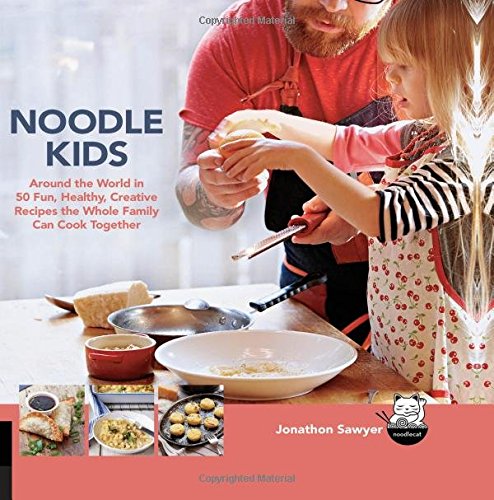 Not surprisingly, Noodle Kids is all about noodle recipes that you can cook with and for kids. To do so, the author provides many different recipes, including many international styles and a few more Americanized dishes.
On a side note though, the name is slightly misleading. While the book is supposed to be about noodles, it actually covers pasta just as much, including stuffed pasta. With only 50 recipes on offer, this pattern means that you don't get nearly as many recipes for noodles as you may expect.
= = > Get Noodle Kids Here!
Top Pick
The cookbooks on this list vary more than most, which makes it hard to choose a single recommendation. In particular, many of the books focus on incredibly simple recipes, often relying on store-bought ramen, while others have recipes that are considerably more complex. So then, the best cookbook for your situation is going to strongly depend on your needs and interests.
Even so, one particularly good cookbook to consider is Simply Ramen. This cookbook is not as complex as some but it does offer a range of interesting recipes, including some that focus on traditional approaches and flavors. As such, the recipes are a good way to experiment more with noodles and ramen, without having to go too far out of your comfort zone.