The idea of ancient grains has become increasingly popular in recent years. Basically, this is a general grouping that consists of grains and pseudo grains that have not been changed much by human intervention. This is in stark contrast to modern wheat, rice and corn, which have undergone considerable selective breeding over the years.
But, ancient grains are more than just grains (and grain alternatives) that have been relatively unchanged. Many people also feel that these grains are healthier overall. In many cases, they may be rich in protein and omega-3 fatty acids, along with having other nutritional advantages. Some of the grains are also popular because they are gluten free, making them powerful alternatives for anybody who needs to avoid gluten.
Beyond all of this, ancient grains also simply add versatility to cooking. So, they give you more options about the food that you can eat and result in a range of different flavors and textures. Chia seeds are one example of this, as these ancient grains have become exceptionally popular in many different foods, drinks and desserts.
Types of ancient grains include:
Buckwheat

Rye

Wild Rice

Oats

Millet

Kamut

Quinoa

Barley

Polenta

Bulgur

Amaranth

Wheat Berries

Farro

Spelt

Chia

Sorghum

Freekeh
In this post, we take a look at some of the best cookbooks that let you get the most out of these different grain options. The recipes they provide can be inspirational and offer directions about how to take advantage of these grain alternatives in new and exciting ways. Some of the books highlighted focus on a variety of different ancient grains, while others just provide recipes for one. So, you can make your pick based on which style suits you the best.
Ancient Grains Cookbooks
Ancient Grains for Modern Meals
Simply Ancient Grains
The Quinoa Cookbook
Flavor Flours
Everyday Whole Grains
Good to the Grain
The Einkorn Cookbook
Quinoa Recipes
Grains as Mains
Quinoa 365
The Sweet Side of Ancient Grains
The Healthy Quinoa Cookbook
The Chia Cookbook
Spelt
Grain Bowls
The Chia Seed Cookbook
Super Seeds
Einkorn
Top Pick
Ancient Grains for Modern Meals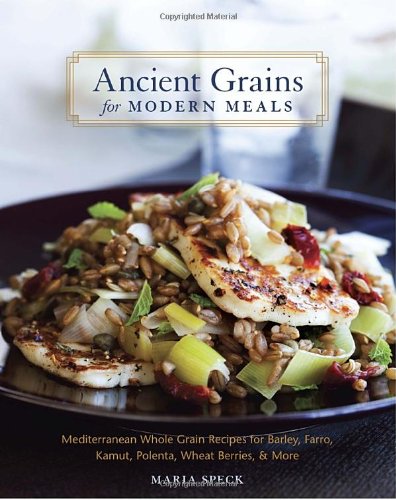 This cookbook emphasizes European and Mediterranean styles of cooking and provides recipes for the various ancient grains that are out there. The recipes cover a range of different types of food, including breakfast, soups, burgers, pasta and desserts. There is also a useful introduction to the different types of ancient grains, so you can work out which ones you are most interested in.
One limitation is that this cookbook does follow a more gourmet style than some people may be expecting. As such, many of the recipes do use ingredients that are somewhat difficult to find and may involve more steps that you might like. Nevertheless, many people may enjoy the style of recipes, especially if you are planning to expand your repertoire.
= = > Get Ancient Grains for Modern Meals Here!
Simply Ancient Grains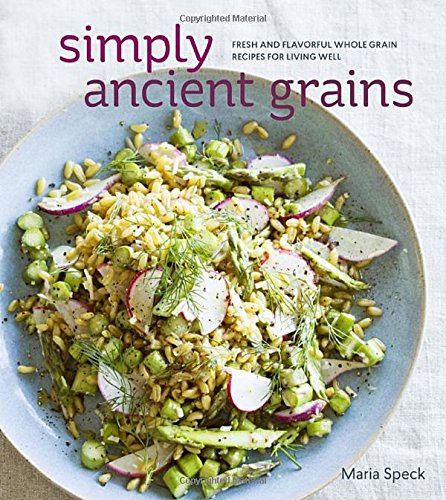 Simply Ancient Grains comes from the same author as the previous example and essentially offers a continuation of the theme and style of recipes. As a result, this is another cookbook that contains a wealth of information about the various grains and there does remain a somewhat gourmet focus.
However, this cookbook does also build from that initial foundation, offering a wider variety of textures and flavors. The meals themselves are fresh and inspiring. Additionally, the author has a 'fine points' section for most recipes, which offers key advice that can make the cooking process easier and less confusing.
= = > Get Simply Ancient Grains Here!
The Quinoa Cookbook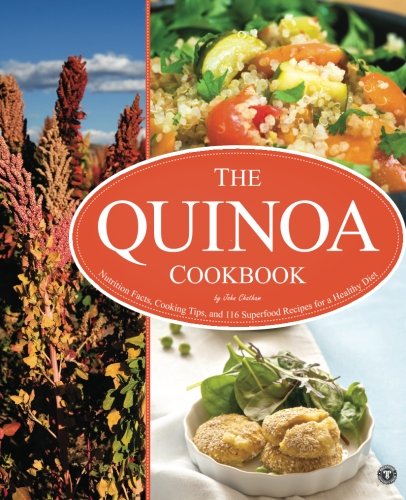 With 116 different recipes, this cookbook is a great way to get more out of quinoa, especially as there are many different styles of recipes present. The cookbook is also better than most in that many of the recipes are interesting and aren't simply basic.
In particular, many quinoa cookbooks simply contain relatively normal recipes with quinoa added or substituted in. Some of the recipes in this case are like that but plenty of others are unique and interesting to make. With the book, the biggest issue is probably that the number of images is fairly low. Still, the recipes themselves work well and there is a good variety to choose from.
= = > Get The Quinoa Cookbook Here!
Flavor Flours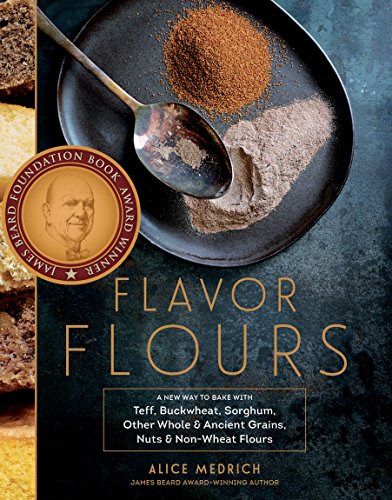 This cookbook is a little bit different in that it isn't about using ancient grains directly. Instead, the recipes focus on using various types of flours, including many that are made from ancient grains. The options also focus entirely on ancient grains that are gluten free, making the book perfect for anybody following a gluten free diet.
With these recipes, the flours are used to add an extra depth of flavor and to create outcomes that you wouldn't get otherwise. But, on a side note, the ancient grain flours aren't the main component of most recipes. Instead, recipes tend to rely heavily on white rice flour, with one or more ancient grain flours added in. For many, this design works well but it may not suit everybody.
= = > Get Flavor Flours Here!
Everyday Whole Grains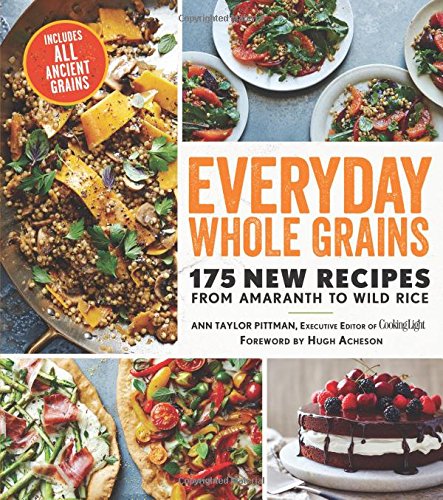 As the title suggests, Everyday Whole Grains isn't about ancient grains per se. Instead, it's a cookbook that offers recipes for using whole grains in many different dishes. However, it is a powerful cookbook because the author focuses on having some recipes for all of the ancient grains, including the options that are more obscure, like amaranth and einkorn.
One aspect to mention is that the cookbook does often use ancient grains in combination with whole wheat flour or simply replaces one ingredient in a recipe with an ancient grain. Because of this, the cookbook won't be as relevant to people on a gluten free diet or anybody else who is trying to avoid wheat.
= = > Get Everyday Whole Grains Here!
Good to the Grain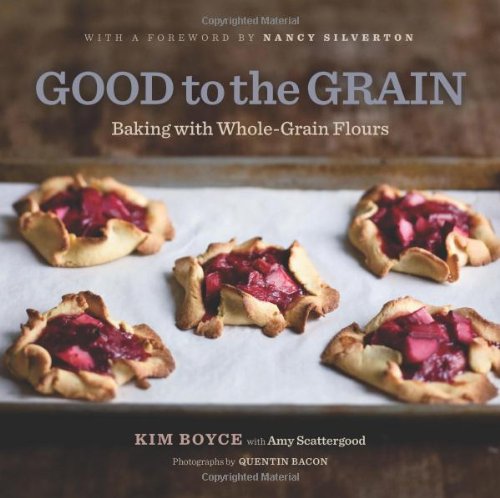 As with the previous example, Good to the Grain isn't exclusively about cooking with ancient grains. Instead, the cookbook focuses on baking with whole grain flours in general, including many that use ancient grains.
Additionally, this is another book that uses these grains in conjunction to regular flour, rather than instead of it. Overall, the style isn't a bad thing if that's what you're looking for. Plus, you do still end up with tasty and healthy food.
= = > Get Good to the Grain Here!
The Einkorn Cookbook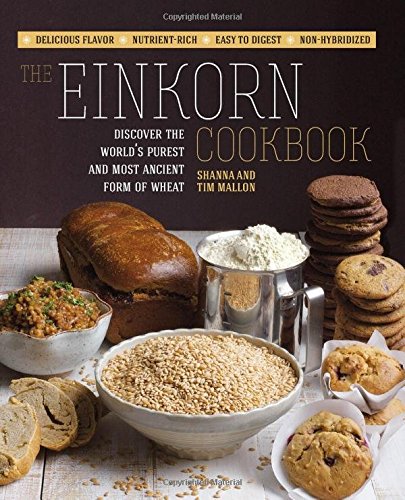 Einkorn is one specific example of an ancient grain and it's an option that has been growing in popularity. As you can probably imagine, this cookbook is all about providing recipes for that particular grain along with some background about why it is so powerful.
The book itself is fairly impressive, as there are more than 100 different recipes, all of which use this relatively unusual grain. As such, this can be a great option if you're interested in using einkorn in your own meals.
= = > Get The Einkorn Cookbook Here!
Quinoa Recipes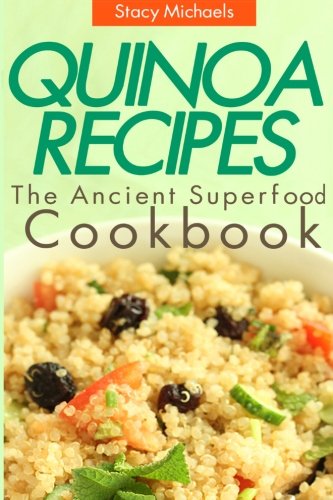 Quinoa tends to be the most well-known and popular of the ancient grains, so it's no surprise that there are some cookbooks that focus on it alone. Interestingly, this option is much more than a cookbook. Instead, there is even information about how to buy quinoa and to grow it yourself, along with other background topics about quinoa. As for recipes, there are 50 different ones on offer, which includes breakfasts, main meals and desserts.
Now, the recipes themselves aren't amazing and many are on the basic side. There are also relatively few images in the book, which is a deal breaker for many people. Still, even with this, we do recommend the book. The main reason is simply that the recipes are still good for inspiration. Additionally, they can be an important guide about ways to use quinoa effectively and the flavors that go well with it.
= = > Get Quinoa Recipes Here!
Grains as Mains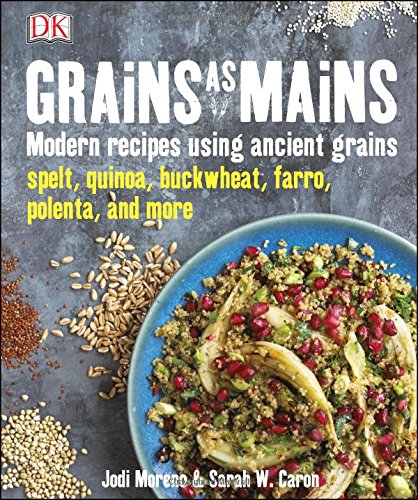 Grains as Mains is another cool cookbook that covers the full range of different ancient grain options. Despite the title, the recipes on offer don't just include main meals. Instead, there are some recipes for breakfast and brunch, along with sweet recipes that would make good desserts or snacks.
That type of variety is a positive thing though and makes this cookbook powerful as a resource guide. There is also no shortage of images and considerable information about what ancient grains are, why they are so important and the different types that are available. As such, this cookbook acts as a source of recipes and also as a significant reference guide.
= = > Get Grains as Mains Here!
Quinoa 365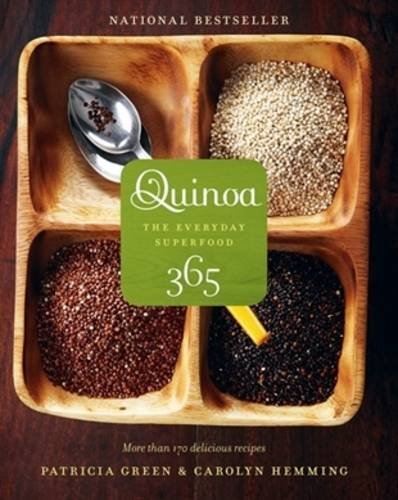 The most attractive things about this cookbook have to be the flexibility and the variety of recipes. For one thing, the recipes here cover multiple different types of quinoa, which is an area that many other cookbooks ignore. Additionally, there is considerable information about making substitutions, so you can tailor any given dish toward your own specific needs and tastes.
= = > Get Quinoa 365 Here!
The Sweet Side of Ancient Grains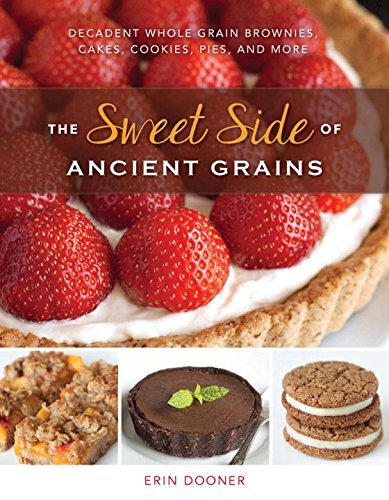 Most cookbooks for ancient grains seem to focus on savory dishes. But, of course, that isn't the only option. Instead, this cookbook offers sweet dishes instead. By doing so, it can offer valuable ideas and inspiration for getting more out of these grains.
Nevertheless, the title of the book is misleading. Out of the recipes, 30 of those offered contain ancient grains, while another 35 contain either whole wheat, oats or oat flour. Finally, there are 10 recipes that don't contain any grains at all. So, you do get some good recipes for ancient grains but these consist of less than half the cookbook. Whether or not that works for you will depend on what you are looking for.
= = > Get The Sweet Side of Ancient Grains Here!
The Healthy Quinoa Cookbook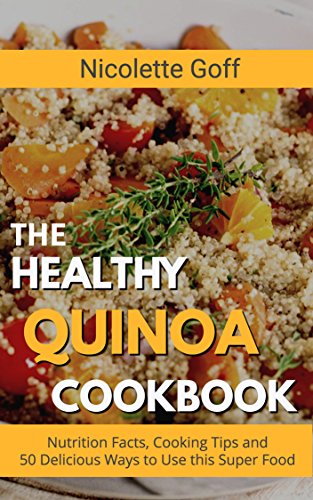 This is another relatively basic cookbook that mostly serves as an introduction to quinoa. As such, the recipes are good for inspiration, even though most aren't amazing in their own right. But, it is an inexpensive cookbook and you may well find some recipes and flavor combinations that you simply wouldn't have tried otherwise.
= = > Get The Healthy Quinoa Cookbook Here!
The Chia Cookbook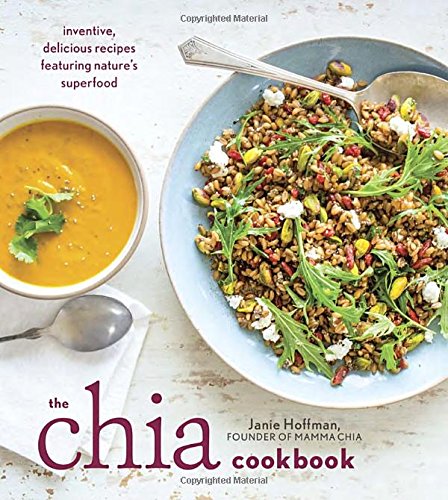 Speaking of cookbooks on a single subject, here is another one, although the grain at hand this time is chia. Now, technically speaking, chia seeds are a type of seed, not a grain. Nevertheless, they are typically considered an ancient grain and are thought to offer a range of health benefits.
This cookbook acts as a good introduction to chia seeds, offering some conventional recipes and others that are more unusual. With that in mind, this cookbook is a good way to figure out different ways of using chia seeds, including both sweet and savory dishes.
= = > Get The Chia Cookbook Here!
Spelt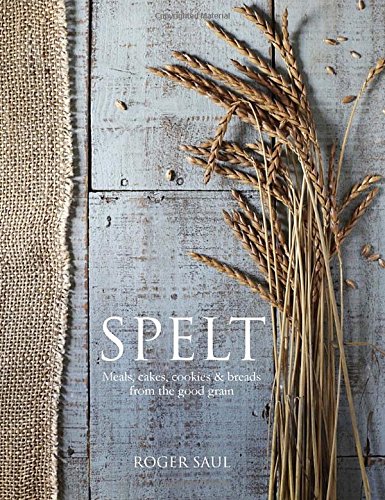 Realistically, this cookbook is on the obscure side. But, it is one of the few cookbooks out there that specializes on spelt. This ancient grain can be a good alternative to regular wheat, creating meals that are much more nutritious overall. The cookbook offers no shortage of recipes, instructions and images for using spelt effectively – and for creating great meals.
Plus, like most of the other cookbooks, there is also considerable information about the grain's history and why it is so relevant for health. That component would be particularly relevant if you haven't used spelt much (or at all) in the past.
= = > Get Spelt Here!
Grain Bowls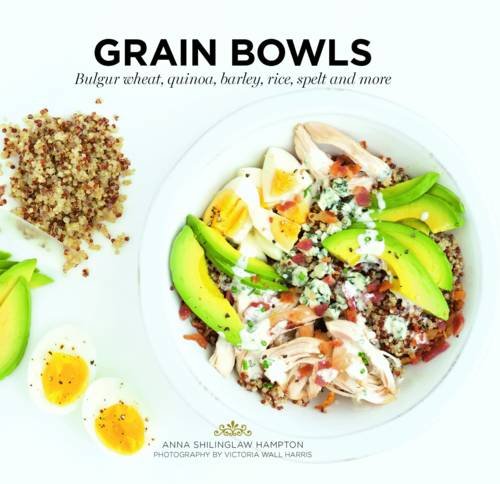 This cookbook is more specialized than most, as it just focuses on one single type of recipe, which is grain bowls. The idea here is a single-dish meal that contains a range of healthy ingredients. They are particularly popular in the warmer months and using ancient grains can be an interesting way to get better nutrition or different flavors from them.
The recipes themselves offer an even balance of vegetarian and meat-based bowls, along with some separate recipes for various dressings and toppings. Now, in fairness, you don't really need a recipe for many bowl meals. But, if nothing else, the information in this book does serve as valuable inspiration.
= = > Get Grain Bowls Here!
The Chia Seed Cookbook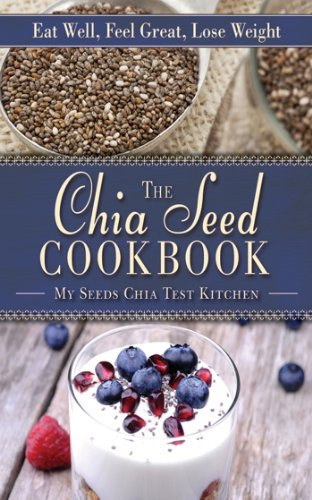 With this cookbook, the author offers almost 100 different recipes that use chia seeds in some shape or form. For many of the recipes, chia seeds are an integral part of the dish, playing a key role in the taste and/or texture. But, that isn't always the case. Instead, some other dishes are simply conventional recipes that add chia seeds in.
Regardless, the recipes do all offer the chance to get more chia seeds into your diet. And, like other cookbooks, the recipes here can simply act as a starting point and you can develop your own ideas and meals from the inspiration provided.
= = > Get The Chia Seed Cookbook Here!
Super Seeds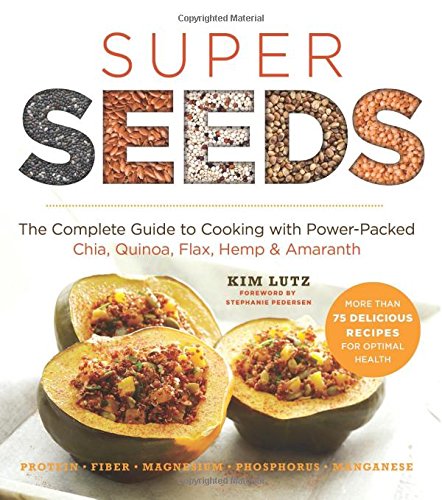 Super Seeds covers recipes for five of the ancient grains. Specifically, it looks at chia, flax, hemp, amaranth and quinoa. With 75 recipes on offer, the cookbook has a considerable variation of styles and dishes, so you're bound to find at least a few recipes that appeal to you.
On a side note, the marketing for the book mentions that all of these ancient grains are good for gluten free diets. This is true but many of the recipes in the book don't appear to be gluten free. That is something to be aware of if you are cooking for anybody who cannot eat gluten.
= = > Get Super Seeds Here!
Einkorn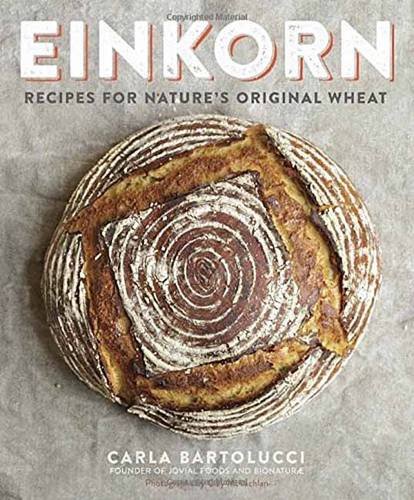 This is another cookbook that offers recipes specifically for the ancient grain einkorn. The book is an attractive one, with 100 different recipes, 85 full-color photographs and considerable background and history into the grain and its nutritional content.
Unlike many of the other cookbooks on the list, the main emphasis of this one is on baking. So, there is a significant number of different recipes for bread, some of which involve using sourdough starters or similar steps. While the overall style and recipes do work well, some non-bakers may find the recipes difficult to get right.
= = > Get Einkorn Here!
Top Pick
If you're interested in ancient grains, then the best option is to start with a book that specializes in a range of them. Many of the cookbooks on this list are useful but they only emphasize a single grain or focus on a combination of whole grains and ancient grains. That type of cookbook could still be useful in the right situation but it isn't the best when you're still getting used to ancient grains.
With that in mind, the main cookbook that we recommend is Ancient Grains for Modern Meals. This book offers a detailed introduction to the field of ancient grains, along with a variety of different recipes that take advantage of the grains. The book is also powerful because the recipes aren't basic and conventional. So, at least some of the ideas presented will be new, even to experienced cooks.