Pizza is such a popular comfort food and there is no shortage of places where you can go out and buy it. But, why do that? Instead, making pizza from scratch is so much more fun and you can end up with some truly amazing meals. For that matter, once you've started to make your own pizza, it's hard to go back to ordering it.
But, regardless of whether you're an old hand at making pizzas or are just getting started, recipes and ideas can make a huge difference. Some of these may offer inspiration about specific toppings, while others may provide directions about new ways of cooking pizza or different types of pizza bases. Finally, pizza cookbooks can be particularly relevant if you're trying to fit pizza into a specific diet, such as gluten free or vegan.
So then, as you will have already guessed, this post focuses on some of the best pizza cookbooks that you can get. As with our other cookbook lists, we've limited the selection to options that you can easily buy on Amazon. Additionally, most of these books are available as physical or Kindle versions. In most cases, the physical cookbook is going to be better. But, everybody has their own preferences and it's up to you to decide which style you like the best.
Pizza Cookbooks
The Elements of Pizza
Truly Madly Pizza
Williams-Sonoma Pizza Night
Vegan Pizza
Pizza
The Essential Wood-Fired Pizza Cookbook
The Pizza Bible
Pizza on the Grill
Let's Make Pizza!
My Pizza
The Art of Wood-Fired Cooking
The Great Chicago-Style Pizza Cookbook
American Pie
Pizza: Seasonal Recipes
Pizza: Award Winning Pies
Pizza
Italian Cookbook of Famous Pizza Restaurant Recipes
The Introduction to No-Knead Pizza
Top Pick
The Elements of Pizza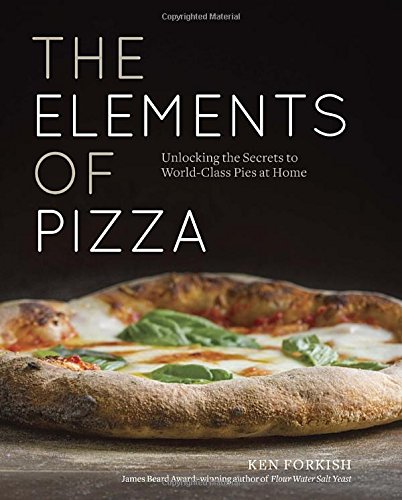 For anybody really wanting to dig into pizza, this is a great book to get started with. In particular, it is more than just a cookbook. Instead, the book acts as a guide to making great pizza, highlighting every step along the way and various methods to get the best possible outcomes. At the same time, there are recipes included, including upwards of a dozen pizza dough recipes and a wide range of cooking ideas.
The end result is that this book gives you more tools for making excellent pizza than any other cookbook will. But, be warned. If you're simply looking for a book of pizza recipes, this isn't the right choice. Instead, the recipes here are mostly secondary to the theory and approaches that are highlighted.
= = > Get The Elements of Pizza Here!
Truly Madly Pizza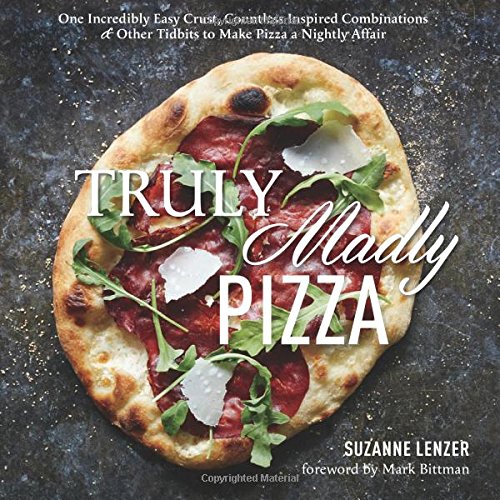 In contrast to the previous book, Truly Madly Pizza tends to follow the conventional cookbook style. So, there is less theory and introduction to the concepts and more actual recipes at hand. The recipes themselves seem to work exceptionally well and there are also simple dough recipes that help people to get started, even if they are somewhat overwhelmed with the idea of making their own pizzas.
Additionally, unlike a surprising number of cookbooks, this one is illustrated with full-color photographs. So, you actually get to see what you're making before you start a recipe.
= = > Get Truly Madly Pizza Here!
Williams-Sonoma Pizza Night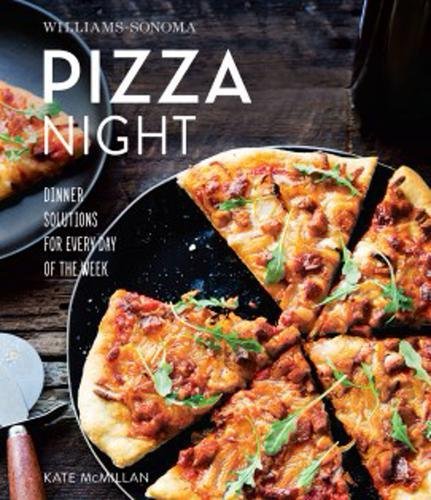 This cookbook doesn't sell as well as the previous two examples but don't let that put you off. Instead, it is another option if you want inspiration for cooking pizzas. In particular, it works well if you want some new ideas for flavors or direction to go, as Williams-Sonoma cookbooks do tend to focus on more unusual flavor combinations.
However, the title of the book is slightly misleading. Basically, the cookbook is about pizza but it also contains related recipes, such as side dishes and salads. It's also a relatively short book, so you're getting fewer actual pizza recipes that you might expect. Nevertheless, there is still more than enough recipes to get you going and the number makes the cookbook worth the price.
= = > Get Williams-Sonoma Pizza Night Here!
Vegan Pizza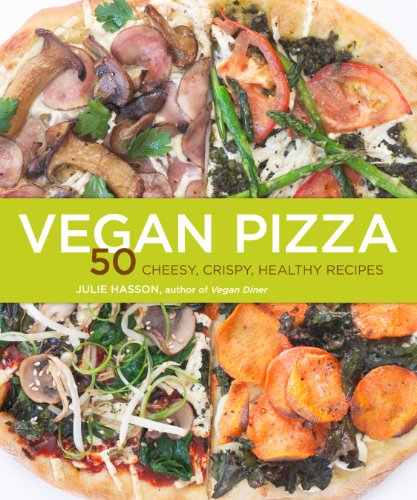 Pizza doesn't normally pair itself well with vegan cooking, which means that many people end up giving pizza a miss altogether. However, this particular cookbook offers 50 different recipes that would work well for any vegans who want to eat pizza. One of the key areas of emphasis in the book is on creating dishes that have unique and complex flavors, while also heavily relying on veggies.
The recipes themselves vary. So, some are for pizzas themselves, while others are for different types of pizza dough, sauces and spreads, along with meatless crumbles. Many of the recipes are also gluten free, so the book may be a good choice for anybody gluten intolerant as well.
= = > Get Vegan Pizza Here!
Pizza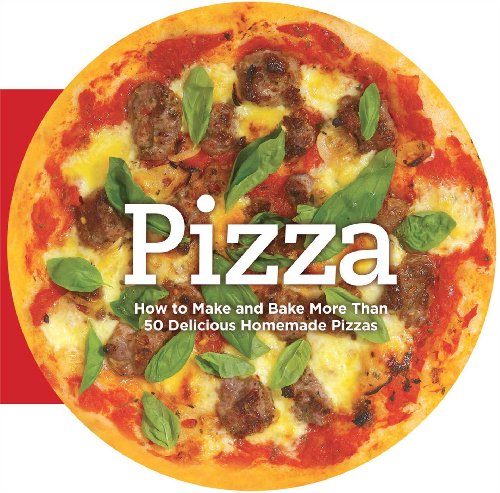 This cookbook is a little unusual compared to most on the list, simply because it only has a physical version, rather than a digital one. However, this isn't a bad thing, especially if you tend to rely on physical cookbooks anyway. The book itself offers upwards of 50 pizza recipes, along with photographs of what they look like when completed.
Interestingly, the book is on the simple side and is actually shaped like a pizza (which isn't obvious from the image). This makes it a bit of fun and a very visual way to figure out new types of pizza to try out.
= = > Get Pizza Here!
The Essential Wood-Fired Pizza Cookbook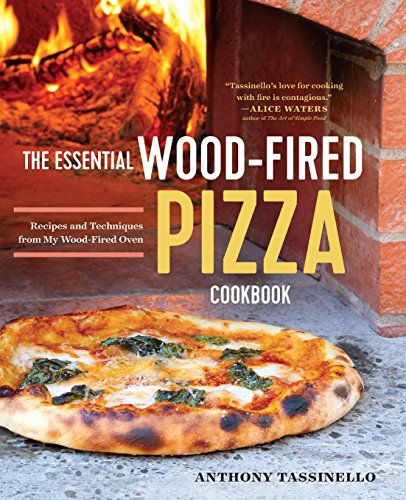 Cooking wood-fired pizzas is a very popular idea and can create some amazing meals. However, the technique takes time to perfect, which is where a cookbook like this one comes in. Here, there is considerable information about how to use a wood fire oven effectively to ensure that your pizzas turn out right and don't burn.
Beyond information about the cooking approach, there is also a wide range of recipes, including those for pizza dough, sauces and the pizzas themselves. There is also a separate section for related recipes that might be prepared on the side or using similar techniques.
= = > Get The Essential Wood-Fired Pizza Cookbook Here!
The Pizza Bible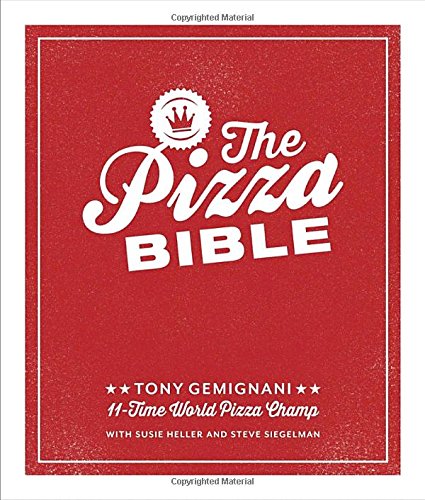 This is another pizza cookbook where the main emphasis isn't on recipes but on information. The book itself is designed to act as a comprehensive guide and focuses on various regional styles and pizza specialties. But, the recipes themselves are still useful, especially if you are wanting inspiration.
More than anything, this book seems to be written for people who want to take their pizza making to 'the next level'. As a result, there is a range of specialized equipment and ingredients that are heavily recommended, although substitutions are always possible. Nevertheless, people who actually followed the recommendations do mention that the end result is simply astounding.
= = > Get The Pizza Bible Here!
Pizza on the Grill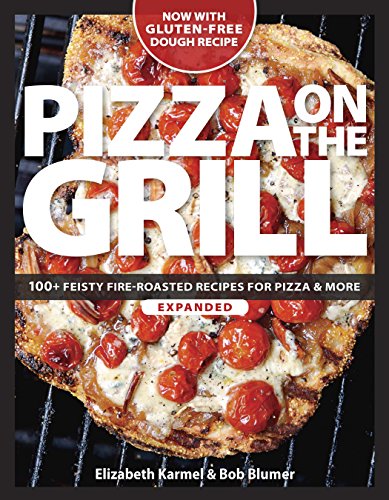 Here's an unusual one. Most other pizza cookbooks focus on making pizza in the oven or occasionally through wood-fired approaches. However, in this case, the emphasis is on grilling pizza instead. The style basically offers some of the flavor advantages that you get with a wood oven but you don't actually need to own one. Instead, the recipes can be created on a regular charcoal or gas grill.
Another aspect worth mentioning is the recipes themselves. There are more than 100 recipes in the book and these vary considerably. Some are fairly conventional but there are also some very unusual ones that you may have heard of before. For that matter, there are even recipes for dessert pizzas. While that type of pizza may not be for everyone, it is a fun alternative that many do love.
= = > Get Pizza on the Grill Here!
Let's Make Pizza!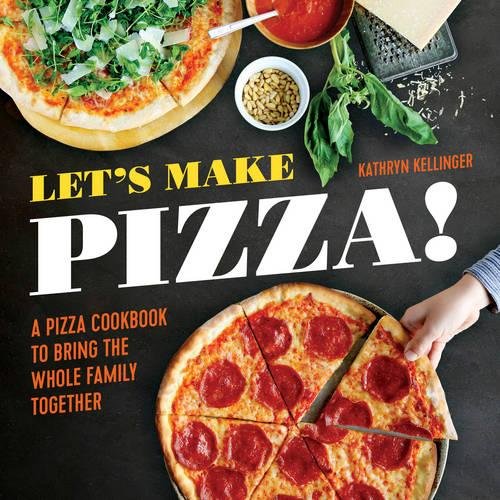 Let's Make Pizza has a strong family focus, something that you don't find in many of the other cookbooks on this list. In fact, the book itself emphasizes the idea that pizzas can be something that adults and children can cook together. But, don't worry, the recipes aren't all simple. Instead, there is a considerable variety. This includes some that are bound to attract even the pickiest eater, along with more interesting options that you might serve at a dinner party.
One other thing is that the book is easy to navigate in both the physical and digital versions. That shouldn't be a big deal but far too many cookbooks struggle in this area, so it's nice to see one that gets it right.
= = > Get Let's Make Pizza Here!
My Pizza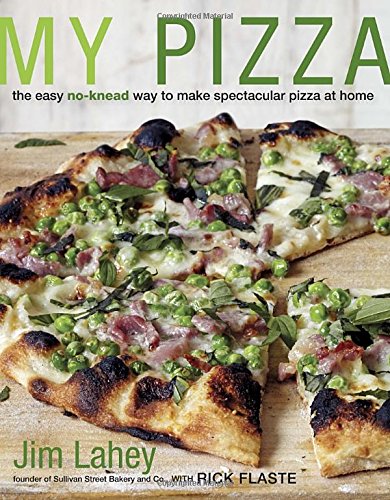 The main focus of this entire book is creating homemade pizzas using dough that you don't have to knead. By doing so, you can make the entire process faster and easier, especially if you are having kids help with pizza preparation.
But, the dough isn't the only selling point of this book. Instead, it stands out because many of the flavor combinations used are extremely unusual. In some cases, they are combinations that you may never have thought about, especially in relation to pizza.
= = > Get My Pizza Here!
The Art of Wood-Fired Cooking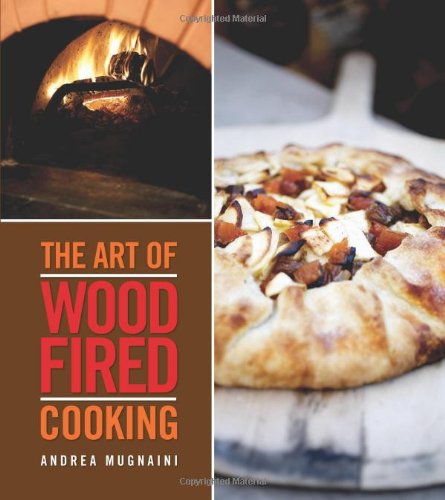 This cookbook is a little bit different than the others on the list in that it isn't specifically about making pizza. Instead, it focuses on the idea of wood-fired cooking overall and only a fraction of the recipes are specifically for pizza. However, it is still a valuable book, especially as this style of cooking takes time to get used to. Additionally, there is still important information about making pizza in this type of oven, including ways to pull the dough effectively.
= = > Get The Art of Wood-Fired Cooking Here!
The Great Chicago-Style Pizza Cookbook

Most pizza cookbooks focus on the conventional types of pizza that we all know and love. But, Chicago-style pizza is an interesting alternative that really does deserve its own book. For one thing, the techniques used to create pizza like this are different and specialized instruction truly is needed.
The recipes and information in the book also cover a range of areas. This includes recipes for vegetarian variations, along with thin-crust and deep-dish pizzas. Even if you're not sold on every aspect of the book, it is still one of the best options if you want a cookbook that specializes on Chicago-style pizza.
= = > Get The Great Chicago-Style Pizza Cookbook Here!
American Pie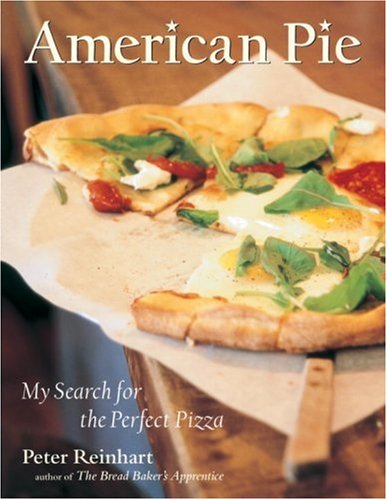 It's a little hard to know whether this should be called a cookbook or not. On one hand, there is a clear focus on the author's travels and his experiences with pizza across the world. But, on the other hand, the book offers significant information about making pizza well, along with recipes for dough, pizza toppings and sauces.
With all of that considered, the book is great if you're looking for a wealth of information about the art of making pizzas. But, if you're looking for a straight cookbook, some of the other entries on this list may be a better match.
= = > Get American Pie Here!
Pizza: Seasonal Recipes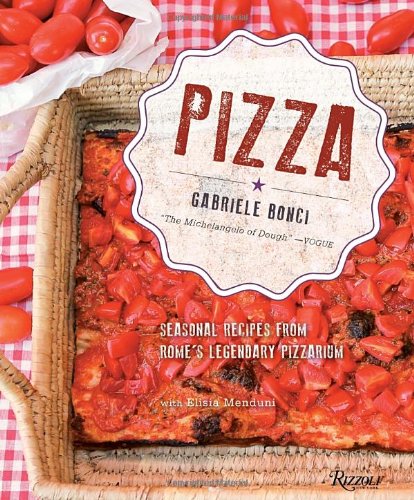 The term seasonal recipes makes this cookbook sound fairly conventional, which isn't actually the case at all. Instead, many of the topping combinations for these recipes are incredibly unusual, which includes the use of ingredients like licorice, veal, lamb, snow peas and duck. At the same time, the dough used is somewhat controversial, with many people feeling that it is similar to flatbread or focaccia, rather than traditional pizza.
Overall, this means that the book isn't going to be a good fit for anybody wanting to make conventional pizza. But, if you're interested in experimenting and trying something a little bit out of the box, then the recipes could be perfect for that goal. You may also find that you actually enjoy this style of pizza more than the conventional approach.
= = > Get Pizza: Seasonal Recipes Here!
Pizza: Award Winning Pies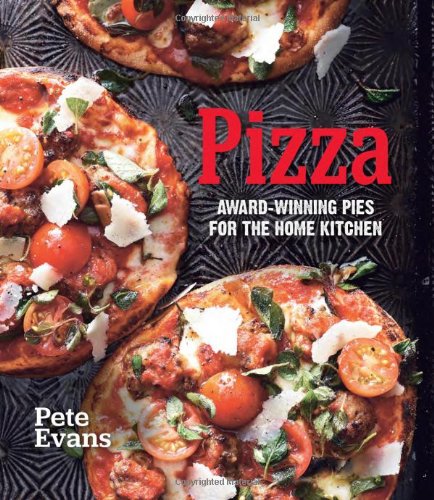 This cookbook is another choice that offers information about making pizzas effectively, along with individual recipes for doughs, sauces and whole pizzas. In this case, there are four dough recipes, one of which is gluten-free. That number is lower than many other pizza cookbooks. But, to be honest, having a ton of dough recipes isn't really going to help in most situations.
The recipes are also designed for using a conventional oven or an electric pizza maker. The latter style is somewhat unusual but it is increasing in popularity.
= = > Get Pizza: Award Winning Pies Here!
Pizza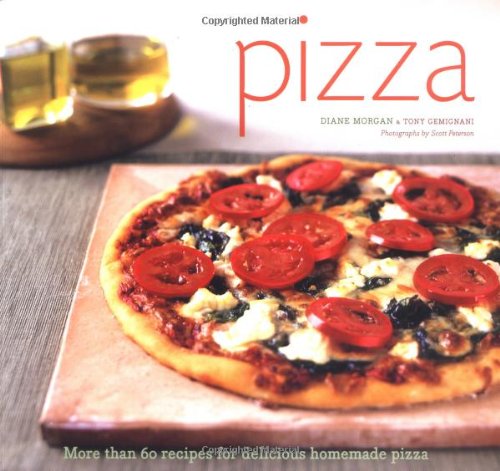 Giving pizza cookbooks the title 'Pizza' seems to be a trend, which is why I've had to include some of their subtitles just so it can be clear which one is which. In this case, the cookbook doesn't really have one but it comes from the authors Tony Gemignani and Diane Morgan.
The book itself has 60 different pizza recipes and these cover a range of different styles in terms of the crust and the toppings. The cookbook also offers other information that you may need, including the various pizza-related tools for the kitchen, along with instructions for tossing dough.
= = > Get Pizza Here!
Italian Cookbook of Famous Pizza Restaurant Recipes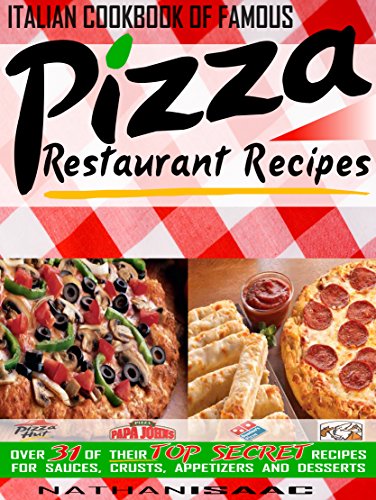 The title of this cookbook is incredibly misleading and slightly confusing, given that most of the brands they highlight aren't Italian anyway. At the same time, none of the recipes provided are actually secrets, they're just copycat versions of what restaurants produce.
But, I'm including it on the list anyway because once you get past all that hype, it does function well as a basic cookbook for making pizza. The recipes present would also be perfect for anybody who enjoys takeout pizza and wants to try and make something similar at home.
= = > Get Italian Cookbook of Famous Pizza Restaurant Recipes Here!
Introduction to No-Knead Pizza

The idea of no-knead pizza dough was highlighted in one of the earlier cookbooks and this is another option that promotes this approach. Of the two, this cookbook isn't as popular and has less authority overall. But, it is still an interesting resource, especially if you are looking for something a little bit unusual.
There are also associated videos from the author, which could make it easier to follow the recipes and to create good pizza each time.
= = > Get Introduction to No-Knead Pizza Here!
Top Pick
If you're going to grab a single cookbook for pizza, then The Elements of Pizza is one of the best places to start. This book excels because it has everything you need all in one place. So, there are many pizza recipes, along with more than a dozen recipes for dough and information about making good pizza in general.
The number of dough recipes is actually a key reason for choosing this option. Many of the cookbooks on this list rely heavily on just one type of pizza dough or on a couple of similar variations. When that's the case, you have little flexibility. In contrast, having a range of dough recipes increases the likelihood that you find at least one that you like.