Also known as ketosis or keto, the ketogenic diet approach has become exceptionally popular as a way to lose weight and improve health overall. The approach heavily relies on the concept that fat is a more effective fuel for our bodies and relying on healthy fats, rather than carbs, is critical for ensuring long-term health and wellbeing.
Ketogenic diets take the 'fat is fuel' concept to an extreme and cut down carbs dramatically. By doing so, this a ketogenic diet forces the body into a state known as ketosis. Ketosis is attractive because it promotes fat burning and may offer other long-term benefits as well.
There are many avid followers of this type of diet, including people who swear by it. But, getting started can be the tricky part. Ketogenic diets do involve an entirely different approach to food, along with the need to make substitutes for foods that are traditionally high in carbs. Doing so gets easier over time but cookbooks can majorly help.
In this post, we're looking at the best ketogenic cookbooks that you can currently buy, many of which are exceptionally popular.
These books come in all shapes and sizes, with some being targeted toward an audience of beginners, while others assume you know the basics of the diet. Likewise, some will use more complex cooking techniques than others. But, regardless of your experience level, the recipes in the books can be perfect for having good food while following a keto diet.

Ketogenic Cookbooks
The Wicked Good Ketogenic Diet Cookbook
The Complete Ketogenic Diet for Beginners
Sweet and Savory Fat Bombs
Quick & Easy Ketogenic Cooking
Bacon & Butter: The Ultimate Ketogenic Diet Cookbook
The Essential Keto Cookbook
Ketogenic Bread Cookbook
The KetoDiet Cookbook
The Essential Ketogenic Fat Bomb and Smoothie Guide
The 30-Day Ketogenic Cleanse
Ketogenic 6 Ingredient Cookbook
The Ketogenic Kitchen
Keto in 28
Keto Fat Bombs
The Paleo Keto Coconut Flour Cookbook
Ketogenic Diet: 50 Mediterranean Inspired Keto Diet Recipes
The Ketogenic Cookbook
A Year of Fat Bombs
Shortcut to Ketosis
Keto Diet
Cooking Keto with Kristie
Top Pick
The Wicked Good Ketogenic Diet Cookbook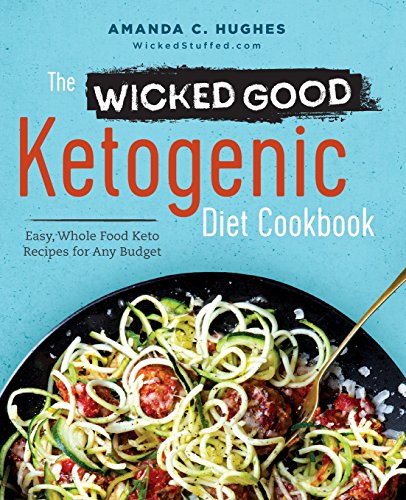 This particular cookbook works exceptionally well as an introduction to ketogenic cooking because the author offers a considerable amount of information about what ketosis is and how it works. At the same time, the book highlights foods that you can rely on and ones you should avoid, along with ways to effectively stock your kitchen on a ketosis diet.
Beyond these benefits are the recipes themselves. The cookbook offers 175 recipes, which is a decent number, more than many other books. This also means that there is a range of different styles of meals, including dinners, snacks, sides and desserts. The wide selection means that you're bound to find at least some recipes you like, especially as they also appear to be easy to follow.
= = > Get The Wicked Good Ketogenic Diet Cookbook Here!
The Complete Ketogenic Diet for Beginners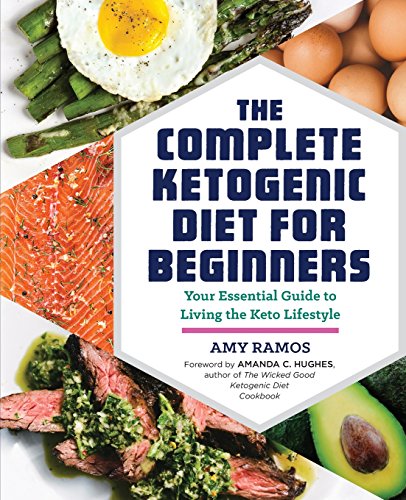 As the name suggests, this cookbook is targeted at beginners. Because of this, it may not be a good choice if you are simply looking for recipes. Instead, the book is split into three parts. One highlights the ketogenic lifestyle as a whole and what is involved. The second part provides a 14-day meal plan, while the final part is the recipes themselves.
This type of information would be extremely powerful for anyone who is just getting started with a ketogenic diet. Not only does it teach you what you need to be doing but the discussion also highlights the benefits that this type of diet offers. The style of the book also means that many of the recipes are on the simple side. This is great for anybody relatively new to cooking as well, or people who want recipes that are easy to follow.
= = > Get The Complete Ketogenic Diet for Beginners Here!
Sweet and Savory Fat Bombs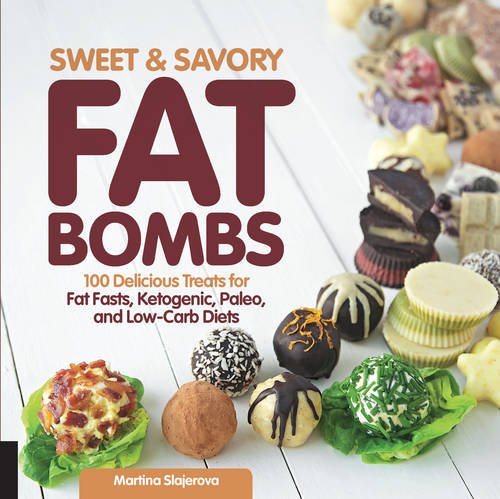 This cookbook is more specialized and it doesn't focus on the ketogenic diet as a whole. Instead, it offers 100 recipes for one specific food type – fat bombs. Fat bombs are a common choice of snack for people on a keto diet, along with any other type of diet that relies on fat as a source of energy. The recipes are perfect for anybody trying to balance their macro intake and get the right amount of fat.
What makes this book particularly interesting is the inclusion of savory fat bombs. In most cases, fat bombs end up being a variation on truffles, so they are sweet treats that you can get sick of fast. But, the savory alternatives may be more attractive for many people and these alone make the book worth trying out.
= = > Get Sweet and Savory Fat Bombs Here!
Quick & Easy Ketogenic Cooking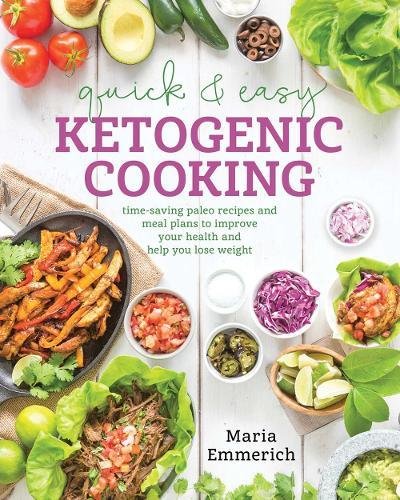 Without a doubt, time is one of the biggest challenges that people face when preparing their own food. This is even more significant with approaches like the ketogenic diet, because you have more things to consider. For anybody in that situation, this particular cookbook is likely to be attractive. Unlike similar cookbooks, this one has a strong emphasis on ensuring that the food is fast to prepare and is easy to make.
However, it is important to note that the phrase 'quick & easy' is relative. A ketogenic diet involves making a range of substitutions for the ingredients that we normally rely on. As a result, the recipes often have to rely on some unusual ingredients and extra steps. Overall, this book does still focus on simpler recipes than most other ketogenic cookbooks. However, many will still be more complex than traditional cooking approaches.
= = > Get Quick & Easy Ketogenic Cooking Here!
Bacon & Butter: The Ultimate Ketogenic Diet Cookbook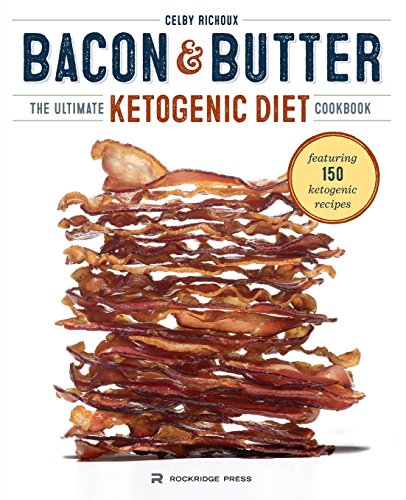 This book is a popular option for following a ketosis diet, especially if you are just getting started. One of the main advantages is that the recipes are simple to prepare and many rely on common ingredients. At the same time, the meals aren't overly complicated. As such, the recipes would appeal to people who want 'normal' foods and don't want to spend excessive amounts of time in the kitchen.
One thing to note is that you need to be a little wary with the nutrient values for each recipe. In some cases, these don't appear to be entirely accurate and they may vary depending on the specific brands of ingredients you use. Because carb intake is critical on a keto diet, double checking the nutritional information is a must for this book and for any other recipe book as well.
= = > Get Bacon & Butter Here!
The Essential Keto Cookbook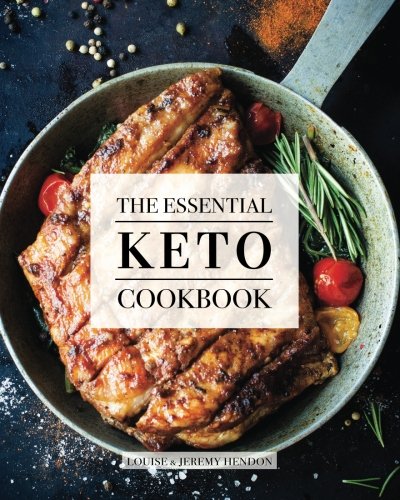 I have to admit, one of the things that I like the most about this cookbook is the cover. But, that isn't the only good thing about it. Instead, this is another book that offers a range of recipes, along with tips and directions for following the ketogenic diet effectively.
One thing that makes this book stand out is the images. Many people, myself included, tend to make decisions about recipes based on what they look like. So, cookbooks that have many photographs of food are always preferable. Some of the other cookbooks on this list do have photographs as well, but not all of them. Either way, this option has more than most and that alone makes it powerful.
= = > Get The Essential Keto Cookbook Here!
Ketogenic Bread Cookbook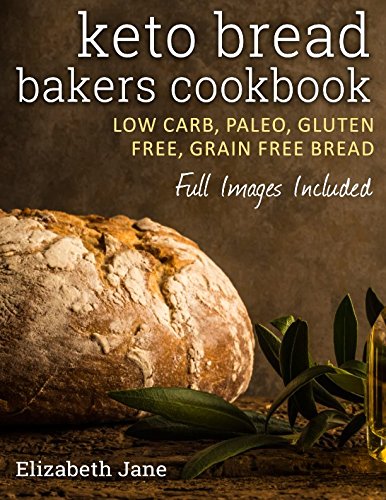 For many people, having to miss out on bread and pasta is one of the biggest reasons for avoiding the ketogenic diet. But, this cookbook offers recipes that allow you still enjoy bread. Now, the bread that you actually make isn't ever going to be the same as traditional options. Instead, the recipes rely on low carb ingredients.
There are many other cookbooks out there that give bread recipes as well, so this option isn't unique in that sense. However, it's useful to have a range of bread types at your fingertips, especially if you are experimenting with the food that you make. On a side note, the image on the cover of the book is somewhat misleading, as there doesn't appear to be any recipes for that type of bread anywhere in the book.
= = > Get Ketogenic Bread Cookbook Here!
The KetoDiet Cookbook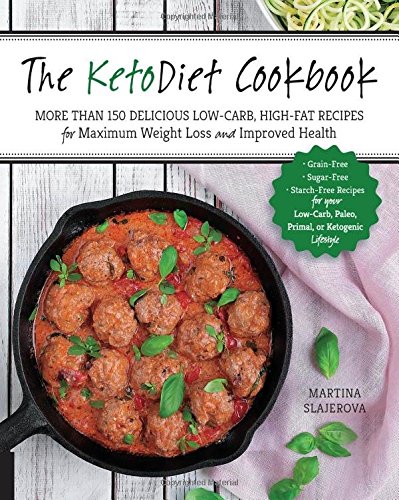 For the most part, this cookbook is self-explanatory, as it is another option that provides a general introduction to the ketogenic diet along with a range of recipes (150 in this case). One interesting thing is that this book is associated with the KetoDiet App site and there are also related apps that you can look into.
As for the book itself, it tends to be well received, with most people enjoying the recipes and the way that they turn out. Because there is an associated blog, you also have the chance to look at the style of recipes before buying the book to see whether they are a good fit for you.
= = > Get The KetoDiet Cookbook Here!
The Essential Ketogenic Fat Bomb and Smoothie Guide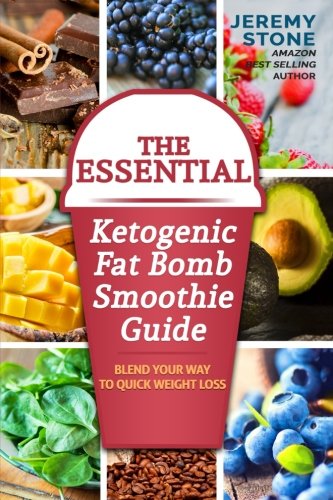 From the name, this cookbook sounds like it provides recipes for fat bombs and smoothies, which isn't strictly true. Instead, it is a smoothie recipe book that focuses on some options that could also be considered fat bombs. This isn't my favorite keto book, not by any means. However, it would be useful for offering inspiration and guidance about including smoothies on a keto diet.
Nevertheless, despite the positive aspects, this is a book that you need to be careful with. In particular, the recipes are relatively low in carbs but some are still too high to be considered part of a ketogenic diet. As such, you would need to choose which ones you try carefully to make sure you don't bring yourself out of ketosis.
= = > Get The Essential Ketogenic Fat Bomb and Smoothie Guide Here!
The 30-Day Ketogenic Cleanse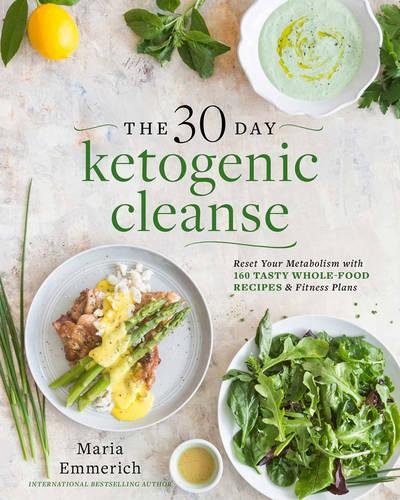 This cookbook is a little different than all of the others on the list, as it focuses on the idea of a ketogenic cleanse. The claim is that doing so can help 'reset your metabolism'. But, more than that, it can serve to help you begin a ketogenic diet effectively. This includes the potential to reduce cravings and make the process a much easier transition.
So, with that in mind, the book contains a wealth of information in addition to 160 recipes. For example, there are lists of approved foods, along with tips about feeling good while on a ketogenic diet. There are also 30-day meal plans that you can follow, including some that are compliant with Whole 30.
= = > Get The 30-Day Ketogenic Cleanse Here!
Ketogenic 6 Ingredient Cookbook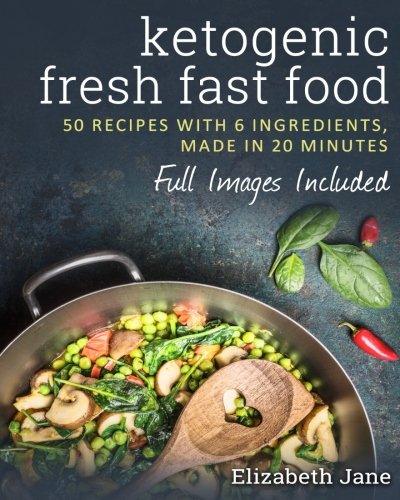 The nature of the ketogenic diet means that recipes are often complicated, requiring many ingredients, some of which are uncommon or confusing. This cookbook attempts to get around that challenge, offering a selection of recipes that require just 6 ingredients. Furthermore, the recipes are all fairly fast to make, meaning they are great for anybody who has limited time or energy.
Now, the book itself is on the short side at just 63 pages in length. But, you do get 50 recipes, along with photographs of what you are actually preparing. The recipes themselves don't appear to be particularly unique but that's not always a bad thing. If nothing else, it's nice to have a selection of simple recipes all in one book.
= = > Get Ketogenic 6 Ingredient Cookbook Here!
The Ketogenic Kitchen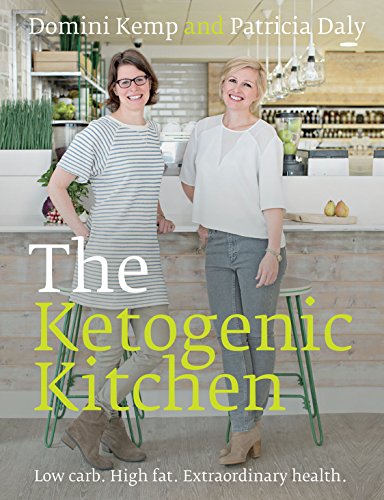 One interesting thing about this ketogenic cookbook is that it seems to have been written firstly for European audiences. Nevertheless, the ingredients and measures have been converted to American standards, so you can use the book regardless of your background. At the same time, the book is slanted towards cancer patients, although it could easily be followed by others as well.
As for the recipes themselves, they appear to be extremely healthy and work well. They are also more complex and interesting than what most competing cookbooks offer. This could be a good or a bad thing, depending on who you are. In particular, novice cooks may be overwhelmed by some of the dishes, while more experienced cooks are likely to find the recipes appealing to make.
= = > Get The Ketogenic Kitchen Here!
Keto in 28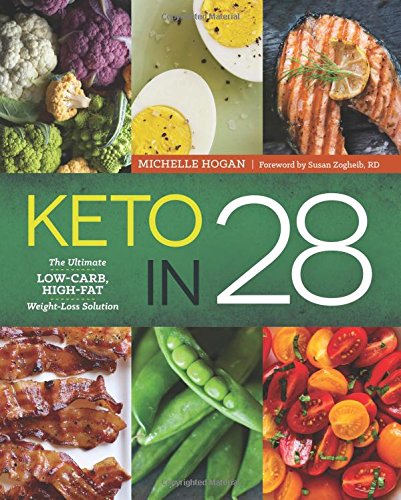 The idea of Keto in 28 is to teach people a way to get started with the ketogenic diet, across a 28-day time frame. To do so, the author provides a meal plan that focuses on small changes to allow people to get started with keto and follow the diet type effectively. As always, the book also offers a range of recipes, including many that incorporate various flavors to create interesting meals.
= = > Get Keto in 28 Here!
Keto Fat Bombs
The name for this book is a little misleading, as it doesn't actually offer recipes for the conventional keto fat bombs. Instead, the cookbook provides 50 different recipes that work under the ketosis diet. Many of the recipes are simple and easy to follow, making them perfect for beginners in the kitchen. There is also nutritional information, so you can figure out which meals will fit well in your diet.
However, this book is on the basic side. One outcome of this is that the recipes don't have pictures and the formatting has some limitations. Still, the cookbook is a good way to expand your repertoire, especially as the Kindle version is inexpensive.
The Paleo Keto Coconut Flour Cookbook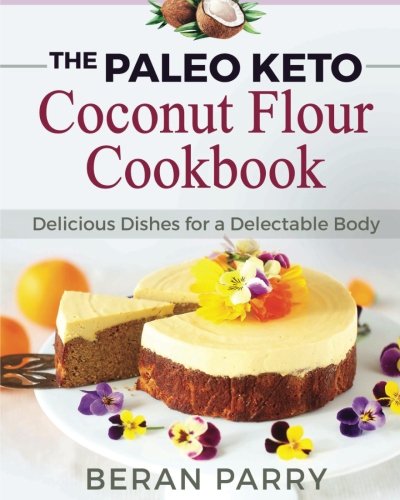 It's easy to see that this cookbook is fairly specialized, focusing on recipes that rely on coconut flour, while also falling under both the paleo and keto diet requirements. With this in mind, the cookbook may be a good addition for anybody who uses coconut flour or is looking for more keto dessert recipes.
= = > Get The Paleo Keto Coconut Flour Cookbook Here!
Ketogenic Diet: 50 Mediterranean Inspired Keto Diet Recipes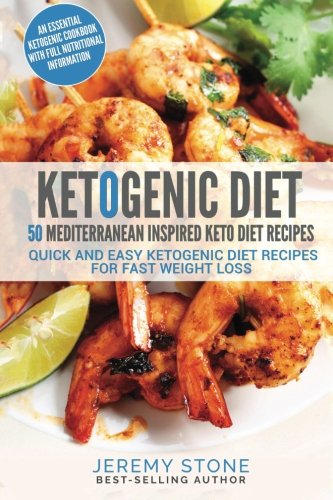 Mediterranean flavors always tend to work well in cooking and some of the best dishes that I've tried fall under this general style. Even though the book is somewhat on the short and simple side, it is appealing because the recipes are different and the flavors are less common.
In particular, keto cookbooks often tend to involve very similar meals and flavors but that's not the case here. So, even if you don't like the style of the cookbook or its basic design, you could still find some recipes that work well for you.
= = > Get Ketogenic Diet Here!
The Ketogenic Cookbook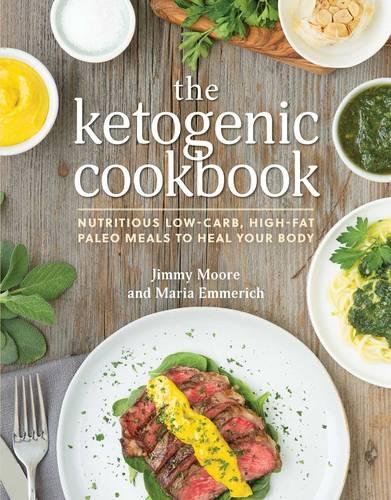 As with many of the other cookbooks on this list, the idea with this book is two-fold. So, there is a range of individual recipes on offer (more than 200), along with instructions about the keto diet, what to expect and how to get started with it.
One particularly appealing thing about the book is that it focuses on fairly conventional meals. This means you have the ability to make ketogenic versions of many dishes that you love and may miss while on a keto diet. As is always the case, there are varied opinions about how the recipes turn out and whether the approaches are the best. But, on average, most people appear to be very pleased with the end results.
= = > Get The Ketogenic Cookbook Here!
A Year of Fat Bombs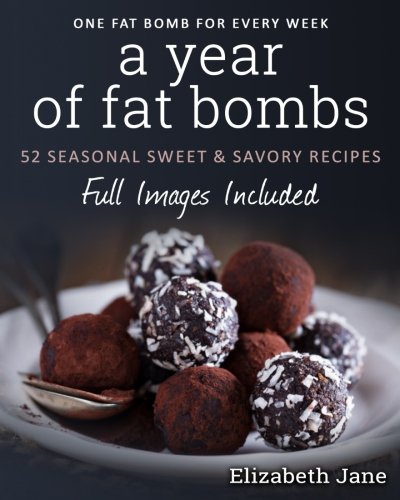 As the title indicates, this cookbook entirely focuses on fat bombs, which do make up a critical component of a ketogenic diet. In this case, there are 52 different recipes to choose from, one for each week of the year. These are also seasonal, so the styles and flavors used vary as you go through the year.
More than anything, this book is great if you already make fat bombs but are looking for interesting variations. After all, fat bombs can get repetitive fast, so having new options can make your diet that much easier to follow.
= = > Get A Year of Fat Bombs Here!
Shortcut to Ketosis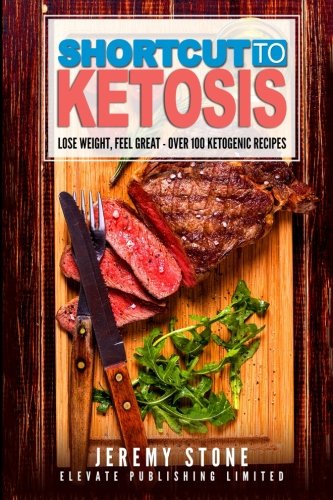 The cookbook here is another one that is specifically targeted at beginners. As such, it contains a significant amount of introductory information, along with more than 100 recipes to get you started. The recipes themselves are on the simple side but that isn't a bad thing. Instead, basic recipes are often the perfect way to try a new type of diet, especially something like the ketogenic diet.
Additionally, there is also nutritional information provided for each recipe. This makes it easy to weigh up which meals are going to work well for you personally and which ones may not. Just make sure you check the net carbs before cooking anything, as some dishes are on the high side for ketosis.
= = > Get Shortcut to Ketosis Here!
Keto Diet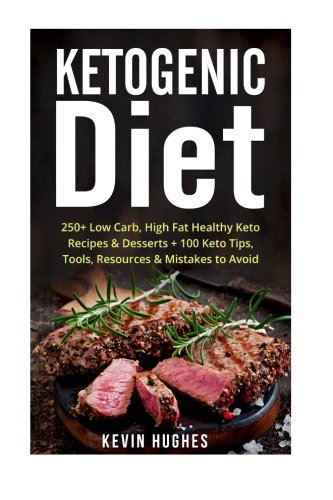 In many ways, this particular cookbook ends up looking relatively typical and a little boring. However, the key advantage here is the amount of information. For example, the book offers upwards of 250 recipes, along with an introduction to ketosis, a range of tips and examples of key mistakes that are important to avoid. All of these areas can make a ketogenic diet easier to follow.
However, do be aware that this is a cookbook that offers no images and the Kindle version is difficult to navigate. As a result, it can end up being a pain to use. In many ways, the book may be worth it for the sheer number of recipes it contains, along with the extra information. Nevertheless, make sure you check out the preview on Amazon before you decide.
= = > Get Keto Diet Here!
Cooking Keto with Kristie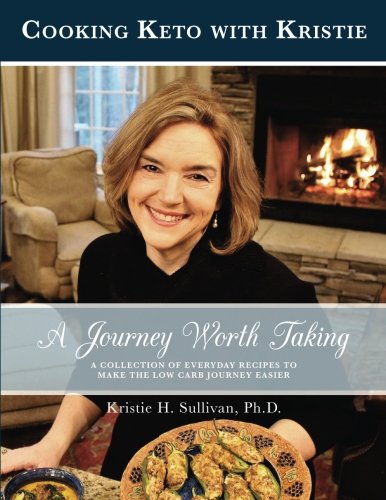 This particular book is an extremely popular example of a keto cookbook, partly because the author has become somewhat of a celebrity on YouTube. But, the book itself also receives glowing reviews, both for the recipes themselves and also for the health information that the author provides. There is also considerable variation in the recipes, meaning that you can probably find something perfect for you, regardless of what your taste preferences are.
As a general rule, it's always better to get a physical cookbook rather than a digital one and this seems to be especially true in this case. There are multiple reported issues with the Kindle version, including challenges with navigation and with font size. However, you can get around all of this by getting the physical cookbook – and this is one option that does seem well and truly worth the investment.
= = > Get Cooking Keto with Kristie Here!
Top Pick
Many of the cookbooks on this list are impressive, each offering their own advantages and interesting selections of recipes. However, the key cookbook that we recommend is The Ketogenic Cookbook by Jimmy Moore and Maria Emmerich. It isn't the only great cookbook on the list but it is an appealing one because it covers all of the bases.
In particular, the cookbook offers upwards of 200 individual recipes, along with detailed information about ketosis and how to follow this type of diet effectively. The provided information would be particularly relevant for people just starting a ketogenic diet – but even old hands may learn a trick or two.
One other good thing is that many of the recipes tend to be simple or conventional. This includes a range of recipes that are simply keto versions of traditional meals. The style can help make ketogenic cooking seem less overwhelming and means that even novice cooks can make great dishes.