In recent years, there's been an increasing focus on food that is more sustainable and involves less chemical processing and additives. One part of that trend has been the farm to table movement. Exact definitions vary but the movement focuses on the idea of cooking and serving local food. Ideally, that food is acquired directly from the producer, whether that is via a farmers' market, gate sales or some other system.
Cooking this way gives you the chance to take advantage of fresher food and more distinct flavors. At the same time, there is much more consideration involved. For one thing, farm to table cooking means paying close attention to seasonality, as the produce available locally will vary based on the seasons and what is currently growing.
Cookbooks offer one way to make the process easier – especially as many authors highlight key techniques and approaches to make farm to table eating that much easier. So, in this post, we're showcasing the best farm to table cookbooks that are currently out there and showing how they stack up against one another.
Now, it's important to note that many of these farm to table cookbooks aren't directly marketed as "farm to table" cooking. Instead, they may emphasize rustic approaches, gardening, seasonality or local food. Regardless of the emphasis, the recipes provided all offer insight into farm to table cooking concepts and you can easily pick which pieces of advice you follow based on your own preferences.
Farm to Table Cookbooks
Cooking from the Farmers' Market
Homestead Kitchen
America Farm to Table
The Homegrown Paleo Cookbook
The Nourished Kitchen
The Farm
Real Cajun
The New Southern Garden Cookbook
The Egg Cookbook
P. Allen Smith's Seasonal Recipes from the Garden
Tender: A Cook and His Vegetable Patch
Modern Pioneering
The Working Class Foodies Cookbook
Dishing Up the Dirt
Earth to Table
The CSA Cookbook
Grow Cook Eat
True Food
Farm Fresh Southern Cooking
Seasonal Fruit Desserts
Rustic Fruit Desserts
Lucid Food
The Four Season Farm Gardener's Cookbook
Savor
Vegetable Literacy
The Backyard Homestead Book of Kitchen Know-How: Field-to-Table Cooking Skills
Top Pick
Cooking from the Farmers' Market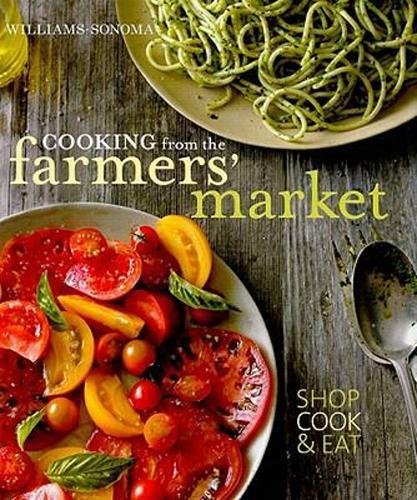 As the name suggests, this cookbook is all about using fresh ingredients from farmers' markets and creating your own wholesome and hearty meals. To do so, the authors strongly focus on fruits and vegetables, offering recipes that feature more than 100 types of produce, with at least one recipe for each.
Perhaps the most impressive thing about this particular book is the number of recipes. In particular, there are more than 245 on offer, which is considerably more than most of the other cookbooks on this list. The number of recipes means that there is much more variety overall – especially if you only plan to use some of the produce that the authors feature.
= = > Get Cooking from the Farmers' Market Here!
Homestead Kitchen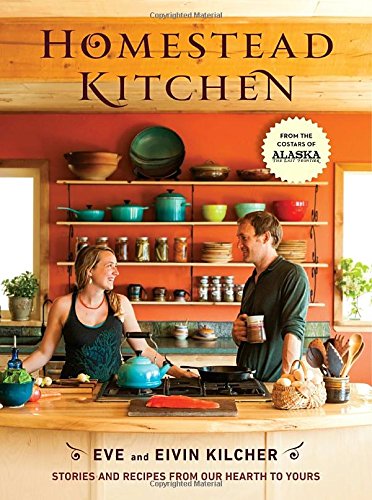 Not surprisingly, the emphasis of Homestead Kitchen is on homesteading and on self-reliance overall. As a result, much of the advice in this cookbook focuses on getting ingredients yourself, such as through gardening and foraging, although farmers' markets would certainly be another viable option.
Regardless of where you source the ingredients from, the recipes on offer can work well. The author also provides useful information about substitutions, so you could still make the recipes even if you had only some of the ingredients on hand.
Nevertheless, one limitation is that there are relatively few recipes (85 in total) and much of the book is taken up with images and stories. If you're looking for a book for your collection, this aspect may be positive. But, if you're just looking for sustainable recipes, you might find yourself disappointed.
= = > Get Homestead Kitchen Here!
America Farm to Table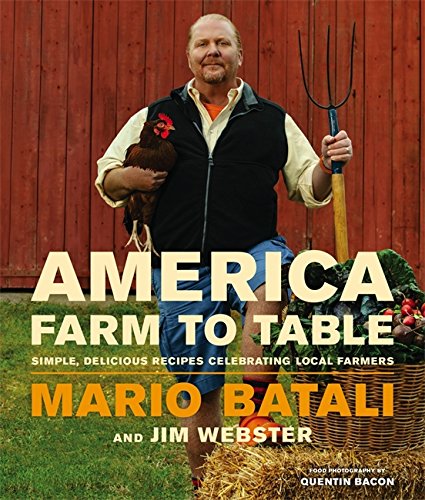 You wouldn't realize from the name and appearance but this cookbook has stirred up a considerable amount of controversy. In particular, many people absolutely love the recipes and the large number of images that accompany them. However, others find that the meals are too unusual and many are outside the idea of traditional American cooking. In many ways, both ideas are accurate, especially as the main chef in question does often focus on Italian styles in his dishes. Likewise, there are more meat-based recipes and fewer plant-based ones than in many other similar cookbooks.
All-in-all, the advantages of the cookbook strongly depend on what you're looking for. So, the recipes are perfect for people who like trying their hands at new things or who want to try different flavor combinations. In contrast, the book may not be a good choice if you simply want farm to table versions of common and traditional recipes.
= = > Get America Farm to Table Here!
The Homegrown Paleo Cookbook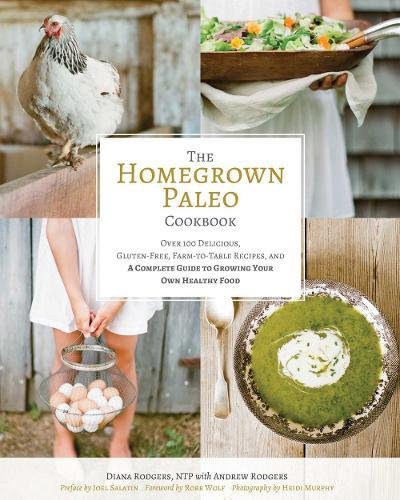 This cookbook may focus on paleo recipes but it still makes for a great resource even for people who don't actively following that diet. For one thing, there is upwards of 100 different recipes on offer, so you're likely to find something that interests you.
Additionally, the cookbook acts as a guide to growing your own food as well. This makes it a good fit for anybody who is considering growing some or all of the vegetables that they need for cooking, along with people thinking about raising animals.  But, even if you're not planning to take things that far, the book would be useful simply for the recipes.
= = > Get The Homegrown Paleo Cookbook Here!
The Nourished Kitchen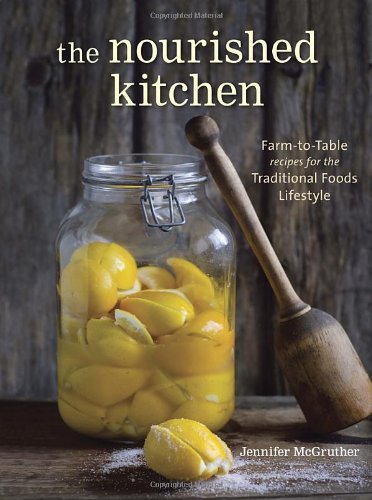 The Nourished Kitchen covers more types of recipes and ingredients than most, including a focus on bone broths, fermented vegetables and raw dairy. Indeed, the underlying philosophy of the book is what the author calls 'traditional foods', which includes whole grains, red meat, dairy and fermented foods. Now, this emphasis may not work for everybody, especially for people on low carb or gluten free diets. But, if you like the combination of styles, the cookbook could work well.
From the reviews alone, it's clear that this cookbook is extremely popular and that most of the recipes end up turning out good. The style of the book is also interesting, as the recipes are organized based on where the key ingredients are sourced (such as from the fields and from the pasture), rather than by ingredient or season.
On a side note, the type of recipes does mean that some of the ingredients are hard to source, such as organ meats. Depending on where you live, this may be a significant issue or it may not matter. Likewise, the unusual ingredients may not be to everybody's taste. As such, it is a great cookbook but not for people who want simple and conventional meals.
= = > Get The Nourished Kitchen Here!
The Farm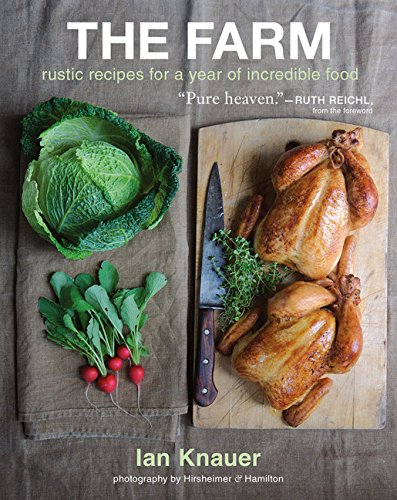 With this cookbook, the author offers up 150 different recipes, all of which strongly rely on fresh and seasonal produce. Part of his overall approach involves a strong emphasis on using every part of whatever vegetable you are operating with. At the same time, there is a focus on bright and fresh flavors.
Many of the recipes on offer here are variations of traditional dinners and desserts, and make use of fairly conventional ingredients. But, there are also more unusual recipes and obscure ingredients in some of the options. This combination of recipes means that the cookbook is a great way to expand your repertoire, although some people may prefer simpler options.
= = > Get The Farm Here!
Real Cajun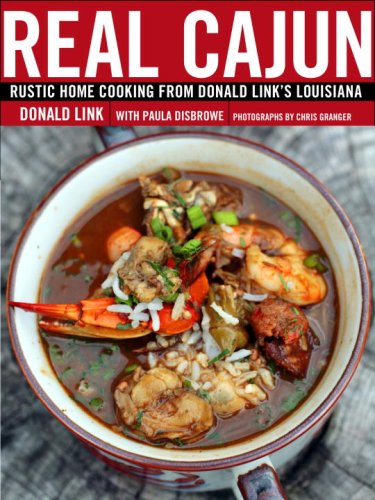 Real Cajun is mostly about rustic and regional food from Louisiana, rather than the general concept of farm to table. Nevertheless, the style and recipes are exceptionally appealing, especially if you do like the dishes from this part of the country. At the same time, rustic meals do naturally lend themselves towards locally-sourced ingredients.
Bear in mind though, the recipes here do strongly focus on meat and seafood, including some less common meat options. This would make the recipes a poor choice for anybody who relies on a plant-based diet. Still, for everybody else, the rustic recipes here are attractive and offer hearty flavor profiles.
= = > Get Real Cajun Here!
The New Southern Garden Cookbook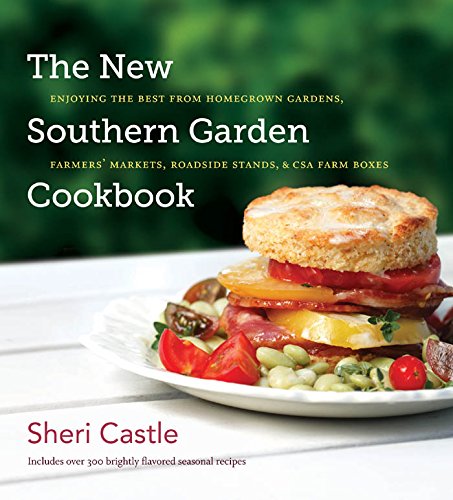 With this cookbook, the focus is on sourcing food from a range of locations, including your own garden, roadside stands and farmers' markets. The style is attractive because it gives you many different options for where you pick up the ingredients from. At the same time, the author has formatted the book based on the main ingredient in a recipe, rather than whether a dish is breakfast, lunch or dinner. This makes it easier to cook seasonally and to work out which recipes are going to suit you.
The other thing to mention is that this cookbook has more than 300 recipes. This is more than most other cookbooks and means you're bound to find at least some that are appealing. Nevertheless, one thing to note is that the recipes may not fit everybody's definition of Southern cooking, especially as there is a reliance on some ingredients you would need to get from Whole Foods or somewhere similar.
= = > Get The New Southern Garden Cookbook Here!
The Egg Cookbook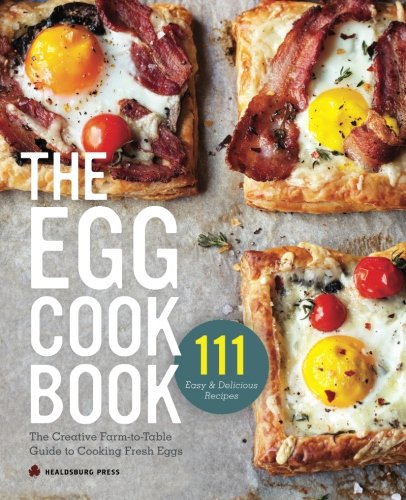 Most farm to table cookbooks strongly focus on vegetables but that isn't the case here at all. Instead, the recipes provided are all about eggs. And, with 111 different recipes, there is no shortage of ways to take advantage of eggs. In true farm to table fashion, the cookbook also offers information about the various types of eggs and chicken breeds, along with advice for raising chickens yourself.
The main limitation with the book is that there aren't many images. So, you don't get to see how dishes end up looking like. Strictly speaking, you don't need images to be able to follow recipes but many people do find that they help. With that in mind, if you strongly rely on food photography, this cookbook may not be the best choice.
= = > Get The Egg Cookbook Here!
P. Allen Smith's Seasonal Recipes from the Garden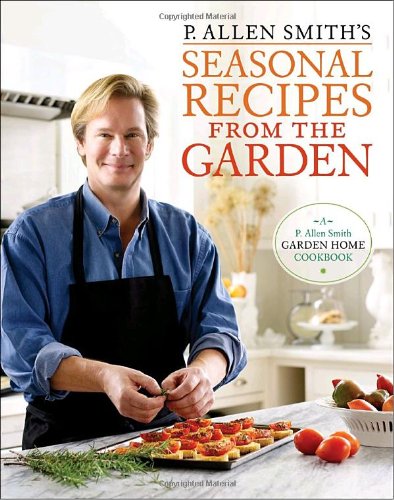 The selling point of this cookbook seems to be the author, which is probably only relevant if you actually know who he is. But, even if you don't, the cookbook is still an interesting choice for the recipes it provides. Like some of the other options, this book breaks the recipes down into seasons. In this case, there are 30 recipes for each season and they all rely on fresh ingredients.
The overall style works well and there are many pictures to help inspire you. The dishes themselves are also appealing, especially as some of the flavors are unusual. Nevertheless, with just 30 recipes per season, the recipe selection may seem a little slim to many readers, especially as most people will enjoy some recipes more than others.
= = > Get P. Allen Smith's Seasonal Recipes from the Garden Here!
Tender: A Cook and His Vegetable Patch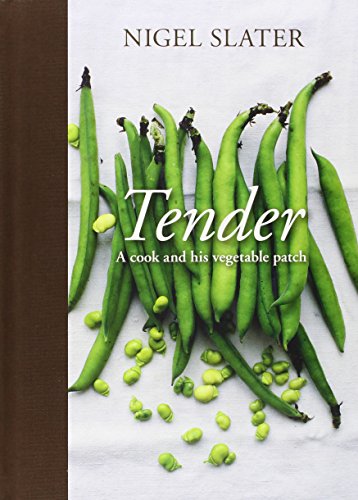 Tender is specifically about growing your own vegetables and cooking them. But, if you're wanting to do that, this is one of the most comprehensive books out there that can help. For one thing, the cookbook offers upwards of 400 recipes, which is impressive. Granted, some of those recipes are on the simple side but many others aren't.
The chapters in the cookbook focus on different vegetables and each contains information about the vegetable in question, including many different varieties and a selection of gardening tips. Then, for each vegetable, there is a set of recipes that you can make. The end result is a comprehensive guide to growing vegetables and using them in your meals.
= = > Get Tender: A Cook and His Vegetable Patch Here!
Modern Pioneering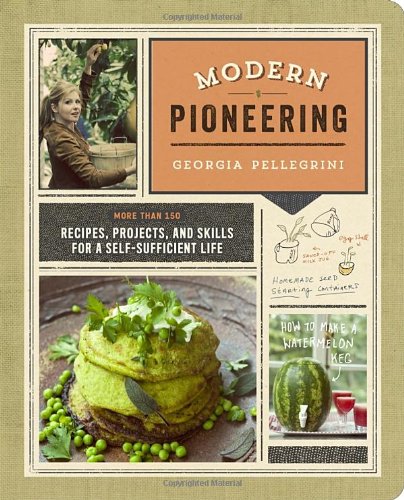 In many ways, Modern Pioneering is a little bit of everything. First off, it is a cookbook and offers a range of recipes. But, at the same time, the book has a strong emphasis on helping people to be self-sufficient and provides many projects and techniques for doing just that. As a result, there is a considerable amount of information present and it won't all be relevant if you simply want recipes.
Still, that being said, the book is fun as a whole, for people who want interesting experiences and skills. But, if that's you, please be aware that the book isn't really about pioneering and people who already have a fairly rugged background may find it somewhat pretentious.
= = > Get Modern Pioneering Here!
The Working Class Foodies Cookbook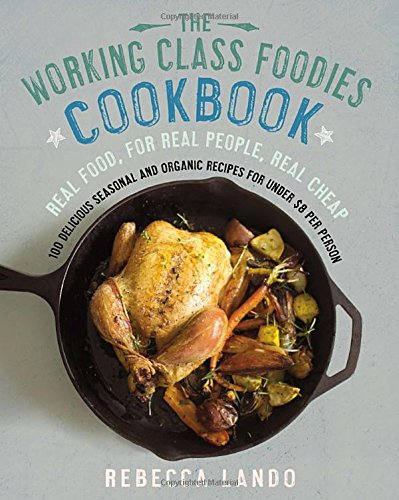 Most of the cookbooks on this list are about making the highest quality food possible with local ingredients. Here though, the emphasis is different. While the author is still interested in this area, the recipes also aim to be affordable. Taking this direction is an amazing idea because many people do struggle financially when trying to get involved in whole foods and farm to table ideas.
The combination of recipes and advice in this cookbook works exceptionally well and is great for anybody with limited finances. But, as is the case with most of these cookbooks, please be aware that the techniques work best if you actually have a relatively decent local farmers' market or something similar.
= = > Get The Working Class Foodies Cookbook Here!
Dishing Up the Dirt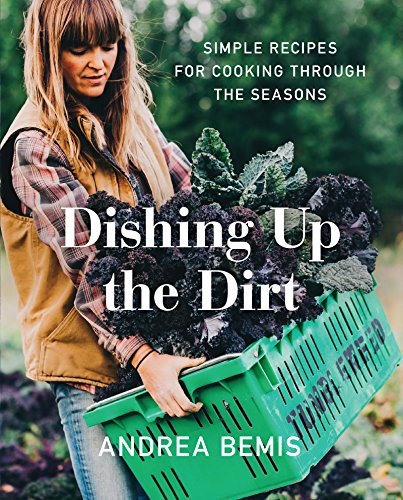 The cookbook Dishing Up the Dirt comes from a food blog of the same name, so you can be sure that the recipes here have been thoroughly tested. In this case, there are around 100 different recipes in the cookbook and these are broken down into individual seasons. The seasonal classification allows you to take advantage of fresh produce, along with the flavors and textures that best suit the weather.
This isn't just a cookbook either. Instead, there are many essays throughout the book that turn it into a story and make it fascinating as something to read, as well as a book to cook from.
= = > Get Dishing Up the Dirt Here!
Earth to Table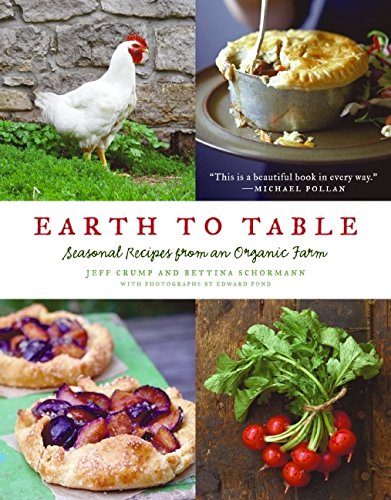 The first thing to mention about this cookbook is simply that it is beautiful. There is no shortage of images and the recipes themselves look extremely appealing. But, as some readers have noted, this option isn't designed for beginners. This means that you need some experience in the kitchen to be able to cook the dishes. Still, that's not a bad thing and many people will feel right at home with the recipes.
At the same time, cookbooks like this can often be extremely attractive because they offer more interesting recipes and flavor profiles. In many cases, it really is worth taking a few extra steps to end up with a dish that tastes amazing.
= = > Get Earth to Table Here!
The CSA Cookbook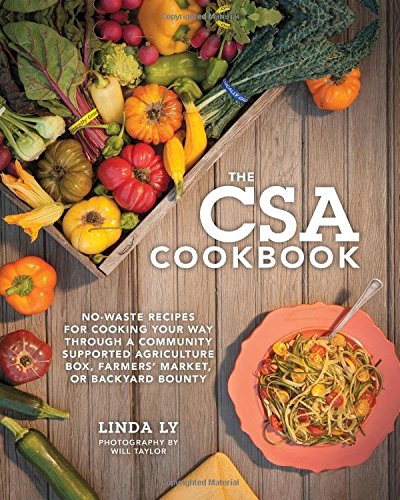 For those that don't know, CSA here refers to Community Supported Agriculture and is one system that allows you to take advantage of farm to table principles. This cookbook is focused on that idea but the information also applies to sourcing food in other ways, such as farmers' markets or your own garden. The book itself offers 105 different recipes, which are also seasonal. So, there is no shortage of options to choose from, including some unique dishes and flavor combinations.
The cookbook is also a little unusual in that it takes a waste-free approach to vegetables. This means that there is an emphasis on using every part of the plant, including components that are commonly ignored in cooking. Doing so is a great way to save money and get the most out of the ingredients that you have on hand.
= = > Get The CSA Cookbook Here!
Grow Cook Eat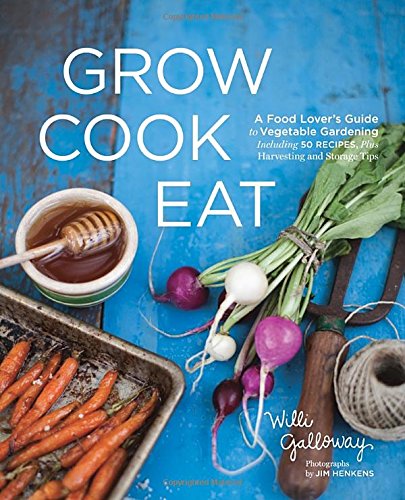 Grow Cook Eat is marketed as a gardening guide and a cookbook, and it does fill both of those purposes well. The book is broken down into chapters that cover 50 vegetables, herbs and fruits. Each of those chapters offers information about planting, growing and harvesting, followed by recipes for that specific ingredient.
The style is great if you're interested in growing your own food, as you'd learn much more about the processes and the areas that you need to consider. You may also find the book interesting just for the recipes. Nevertheless, the overall approach does mean there is less emphasis on the recipes than you would find in most other farm to table books.
= = > Get Grow Cook Eat Here!
True Food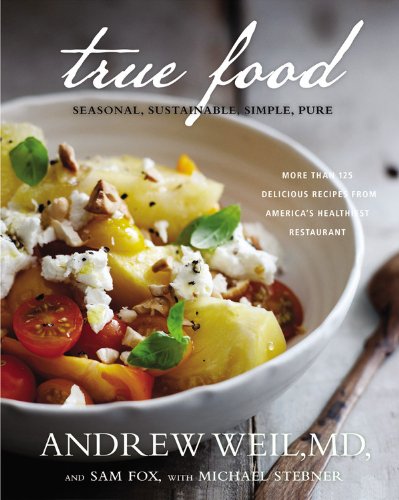 This cookbook does emphasize seasonal and sustainable food but many of the recipes and techniques here are on the conventional side. For example, some of the ingredients chosen tend to be unsustainable and there is an emphasis on options like canola oil and cane sugar, which many farm to table foodies would avoid. Likewise, some of the recipes rely on canned ingredients and similar options, which is surprising.
Nevertheless, despite these issues, many of the recipes themselves look appealing, especially if you're interested in more unusual flavor combinations. The cookbook does also provide information about shopping at farmers' markets, along with discussions on an anti-inflammatory diet. With that in mind, this option will probably suit some people but not others.
= = > Get True Food Here!
Farm Fresh Southern Cooking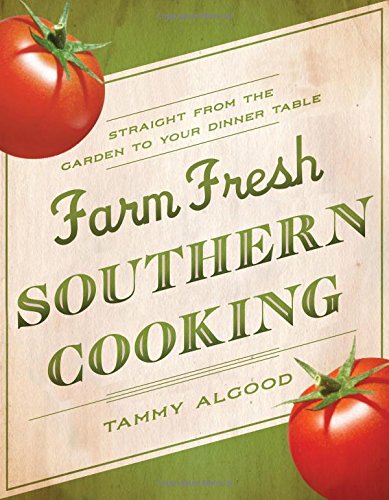 The title of this cookbook sums up the entire concept and the author offers a range of recipes that all take advantage of fresh fruit and vegetables, particularly those that you would get from farmers' markets. At the same time, the recipes on hand are Southern-inspired, so they would most strongly appeal to those who like this type of food to begin with.
One other aspect to note is that many of the recipes here use a range of ingredients. This includes a wide variety of herbs and spices, along with specific types of syrup and liqueur. Such ingredients are not a staple in many homes and people often aren't willing to purchase them just for one or two recipes. As such, the cookbook may not be suited to people who like simple meals and ingredients. Still, if you don't mind experimenting, there are plenty of great recipes to try.
= = > Get Farm Fresh Southern Cooking Here!
Seasonal Fruit Desserts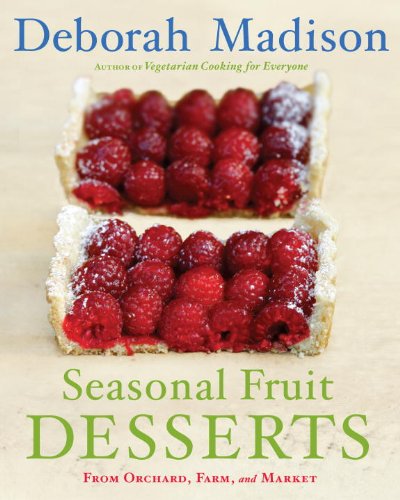 This cookbook has a much narrower focus than most of the other ones on the list – as it just looks at fruit-based desserts. However, that emphasis isn't a bad thing. In fact, with more than 175 recipes in the book, this is an incredibly powerful resource for making sweet desserts.
In addition to the recipes, the cookbook also offers considerable information about local fruit. For example, there are discussions about the best fruit pairings for given seasons and the way that growing seasons for fruit can sometimes overlap. At the same time, there is information about where and when different types of fruit can be found across the country. Those topics would make it much easier to create fruit-based desserts, especially for anybody new to relying on local produce.
= = > Get Seasonal Fruit Desserts Here!
Rustic Fruit Desserts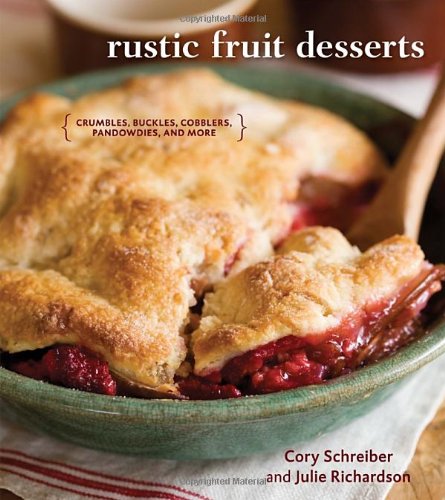 Here's a second cookbook that focuses on fruit desserts. As with the previous example, there is a strong emphasis on seasonal fruit and on taking advantage of what is fresh at the time. However, this cookbook also differs in that it is entirely about classic and rustic desserts, rather than modern options.
One other key difference is the number of recipes. The previous example had upwards of 175, while this cookbook has less than 100 recipes on offer. Still, each option does have its own combination of recipes and flavors, so people are likely to vary in which one they prefer.
= = > Get Rustic Fruit Desserts Here!
Lucid Food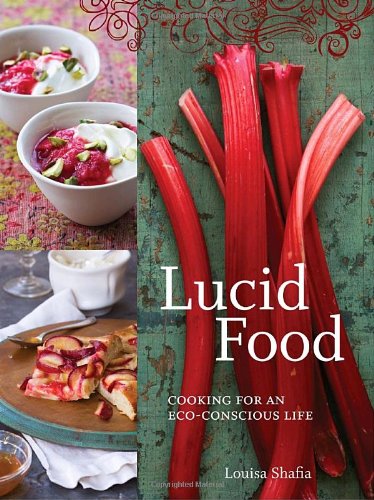 Lucid Food acts as an extension of many of the ideas discussed in the other cookbooks. In it, the author attempts to highlight approaches and recipes for cooking in an eco-conscious manner. Doing so involves a heavy reliance on farm to table concepts, along with other practical directions for making high-quality food that is good for you and for the environment.
Like many other options, the recipes here are seasonal but there are also some more unusual dishes in the mix. Additionally, the tips and advice provided go beyond that offered in many other books. This information can be powerful, especially for anybody wanting to focus on a more sustainable approach to eating.
= = > Get Lucid Food Here!
Savor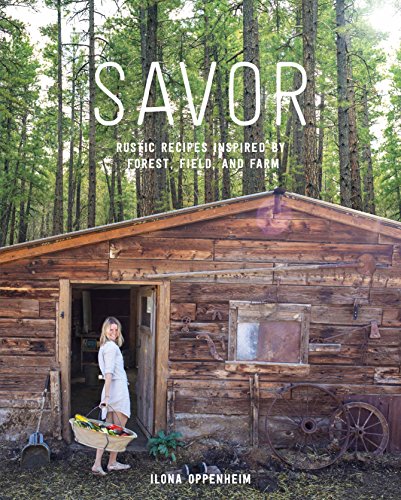 Savor is one cookbook that you're likely to love or hate. For starters, it does have amazing images and considerable discussion about local foods and the benefits of approaches like grass fed beef and natural ingredients. There is also a strong biography component to the book, making it a joy to read, especially if you're interested in rustic living or cooking.
But, the recipes themselves are more controversial. On one hand, there are some great flavors involved and you do end up with meals that taste amazing and don't rely on anything artificial. Still, in order to do so, the author does strongly rely on ingredients that would be difficult to source and recipes that are on the complex side. So, for many families, the dishes here would simply be unrealistic or much more effort than they are worth.
= = > Get Savor Here!
Vegetable Literacy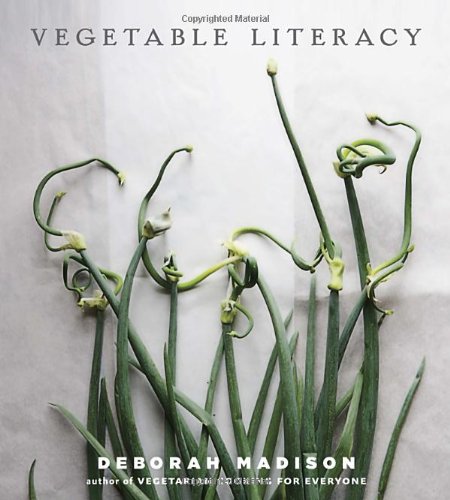 This cookbook is an extension of the farm to table idea. In particular, the author focuses on providing detailed information about vegetables and vegetarian cooking, including the relationships between different plants and herbs. The information provided is powerful for anybody with their own vegetable garden but it is equally significant for people who source vegetables from farmers' markets and roadside stalls.
On top of this, the cookbook offers upwards of 300 recipes, giving readers plenty of variety and options. Many of these recipes are on the simple side but that isn't a bad thing. Instead, this lets them act as inspiration and you could always add to the recipes and refine them further as you went along.
= = > Get Vegetable Literacy Here!
The Backyard Homestead Book of Kitchen Know-How: Field-to-Table Cooking Skills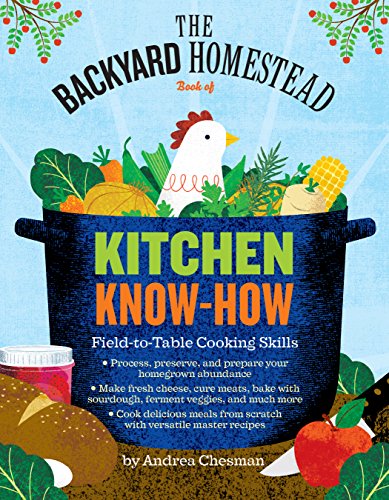 The title of this book is on the unwieldy side but if nothing else it does explain the topic well. As the title suggests, the book is as much about cooking skills as it is about actual recipes. So, the information provided focuses on ways to go from the basic ingredients to cooked meals for your home. Some of the techniques discussed are fairly simple and obvious but many others are considerably more complicated. Beyond all of this, there are also recipes provided.
This is one of those books that is absolutely perfect for some people and horrible for others. For one thing, there are relatively few recipes compared to many other cookbooks and the recipes present are on the simple side. But, the resources and tips offered are amazing and these could be revolutionary for some households.
= = > Get The Backyard Homestead Here!
Top Pick
Many of these cookbooks offer a great introduction to the world of farm to table cooking, along with no shortage of different recipes. In fact, just about any book on this list would be a great place to start, regardless of where you live and the resources available to you. However, one option that we strongly recommend is The CSA Cookbook.
This cookbook is particularly appealing because it has a good balance of information and recipes. The book is also one that focuses heavily on using every part of the vegetables that you have, which is a great way to reduce waste. We also love the variation in recipes offered.
So, there are some recipes that are fairly basic with conventional flavors, while others are more unusual and would be fun to try. This range of recipes means that most people would get at least some inspiration from this particular cookbook and from the advice that it offers.